Top 6 Most Recent Photography Books Every Pro Photographer Should Read
Photography is more than just a hobby or a passion; it is an art. A universal form of expression. As such, a true photographer never stops exploring and learning. While some attend workshops and contests, others prefer to read a good photography book.
Books have always been good teachers. So it doesn't hurt if a professional photographer has one or two that he can turn to when he needs inspiration or even some kind of reflection.
Every year, quite a number of photography books (including eBooks) are published. Of the many, there are several stand outs. Those that can really help any professional photographer advance his craft. This is the second part of the series. In this article, I will talk about the most recent photography books published from April 2013 onwards. You can read the first part here.
Here are some of these outstanding books.
The Minimalist Photographer by Steve Johnson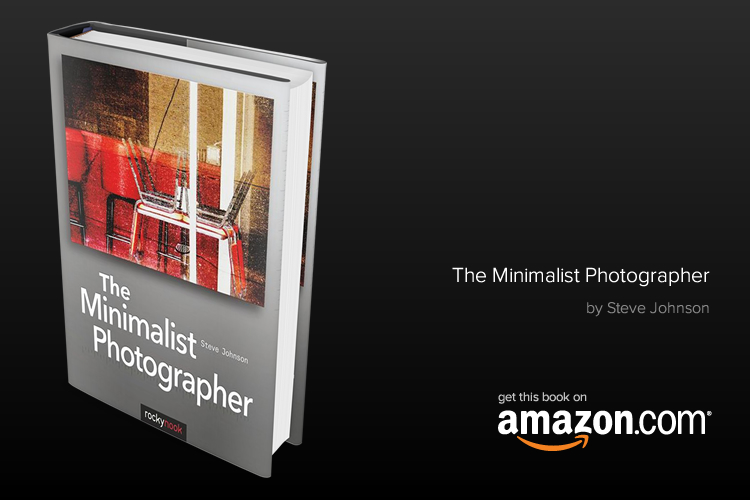 Published in April 2013, The Minimalist Photographer focuses on the minimalist process. It allows photographers to think and ask questions like "What is my purpose for taking photographs?" and 'Which subjects interest me the most?" The concept of this book is centered on the photographer's mind and eye, not on the camera.
There are chapters that discuss lighting techniques, aesthetics, equipment, composition and even a simple retelling of photography history. More than anything else, however, The Minimalist Photographer dwells on how a photographer can come up with creative, thought provoking and meaningful photographs even with the cheapest and most minimal of equipment.
This book is perfect for all photographers, whether he considers himself a minimalist or not. This is also recommended for bloggers and artists who are into photography.
Inspiration in Photography: Train Your Mind to Make Great Art a Habit by Brooke Shaden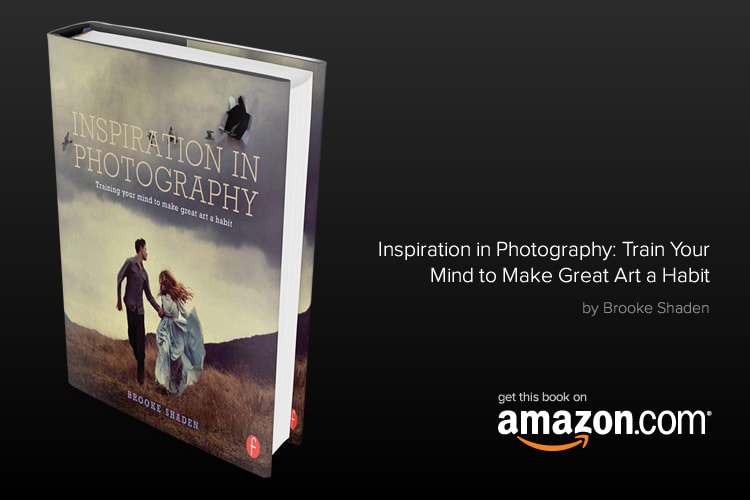 This book, published in October 2013, is a great help for photographers who want to bring their level of creativity a notch higher. Author Brooke Shaden shares techniques that can help a photographer find and draw inspiration from practically anywhere and anything. It teaches a photographer how he can capitalize on every inspiration he finds.
Additionally, Inspiration in Photography focuses on conceptual art. It tickles and urges one's imaginative powers in order to come up with more than average images that not only tell stories, but also denote artistry and style.
Shaden's book is filled with exercises that can serve as a guide for any photographer, especially in terms of composition, color, artistry, photographic style and other key elements needed to create exceptional images.
This book is for every photographer who wants to learn new techniques, while working on improving his imagination and creativity.
50 Portraits: Stories and Techniques from a Photographer's Photographer by Gregory Heisler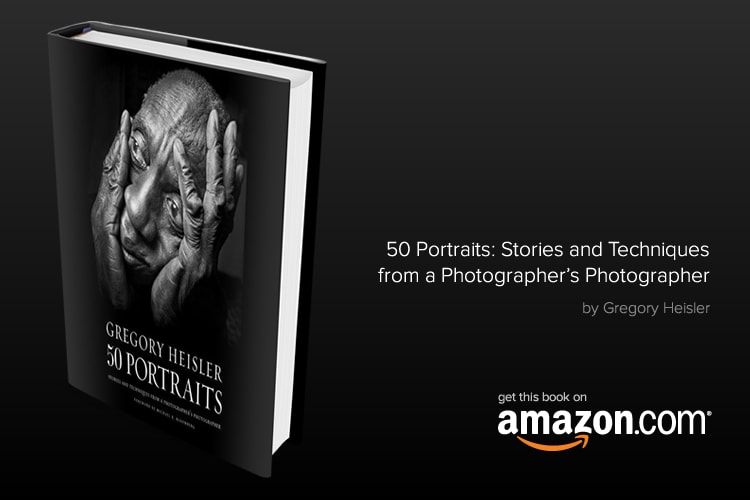 One of the world's most respected and renowned photography practitioners, Gregory Heisler, gives us a glimpse into some of the best portraits he has created. His portraits generously show technical mastery, something that every photographer should take note of. The book includes portraits of some of the world's most distinguished and admired people, like Hillary Clinton, former President George H.W. Bush, actress Julia Roberts, former New York mayor Rudy Giuliani, Olympian Michael Phelps and the great Muhammad Ali.
The book, however, is more than just portraits and personalities as Heisler also shares some of his trade secrets. He supplies ample information about the processes (technical and creative) that go with every shot.
Heisler's book is recommended for every portrait photographer who is serious about his craft. This is a must-have for anyone who considers portrait photography a significant part of his life.
Bellies & Babies: The Business of Maternity and Newborn Photography by Sandy Puc'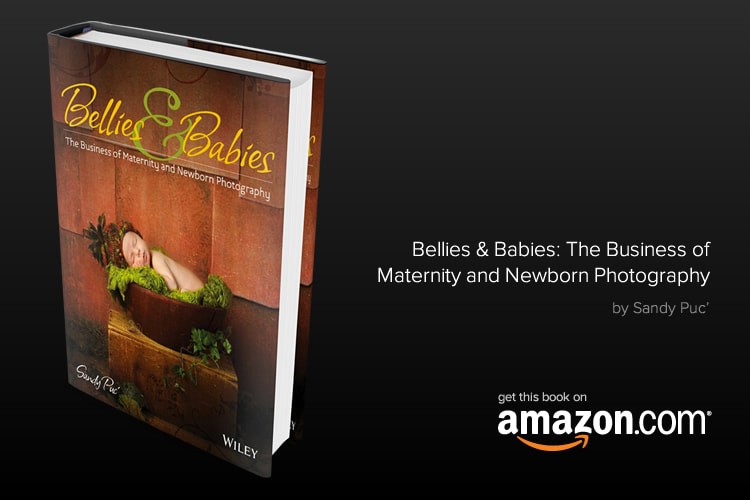 Maternity and newborn photography is an interesting specialty. It's not an entirely new field, but there aren't a lot of professional photographers that focus on it yet. Probably because many see it as a real challenge. But then, there's Babies & Bellies, a really interesting book on photographing babies.
Sandy Puc' writes with such clarity that it won't be difficult for anyone to visualize or imagine everything she is trying to say. And she is also generous with what she shares. The book does not only contain technical tips and techniques, you'll also find a lot of helpful tips and tricks about starting and maintaining a successful maternity and baby photography business. There are suggestions for marketing plans, pre and post-production tips, organizing a baby photography business, among others.
The book also offers tips on how to approach a maternity photography session. Things like how to make expectant mothers feel comfortable in front of the camera are explained in a simple and easy-to-understand tone.
And, of course, you'll get an overload of really adorable baby photos!
Bellies & Babies is perfect for those who want to focus on family portraits, maternity and newborn or kids' photography.
Blogging for Photographers: Explore Your Creativity & Build Your Audience by Jolie O'Dell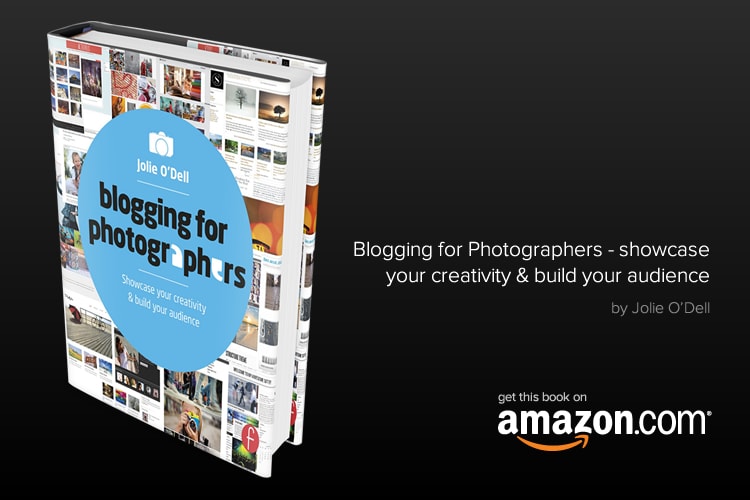 In this day and era, blogging plays a major role in marketing products and businesses. So, if you are looking to improve the business side of your photography, you will need to learn how to blog and incorporate this into your practice. Jolie O'Dell's Blogging for Photographers is the perfect book for photographers who have yet to try out blogging.
O'Dell, who previously worked with the British-American technology and social media website/blog Mashable, gives photographers simple tips on how to start and manage a blog. Apart from learning how to set up your blog, you'll also find tips on choosing blog topics, how to use social media to your blog's advantage, brand creation, networking, creating unique and interesting content that sells, among others. You'll also learn how to make your blog generate the traffic it needs in order to create a lasting online presence.
This book is a must-have for people who take photos for a living.
Zen Photographer: Turning Your Passion Into Focus by Dan Bailey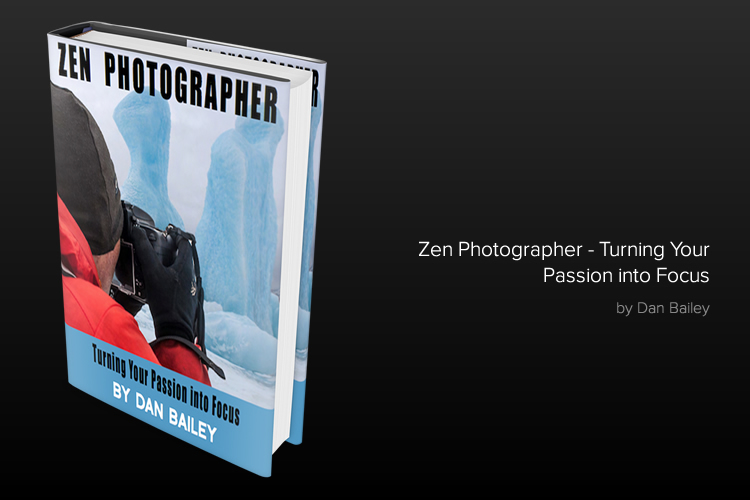 This is an eBook that was introduced and published in 2013. Zen Photographer is not your typical photography ebook because it does not only offer tips and techniques, it also serves as an inspirational guide for professional photographers who are struggling to find motivation and encouragement when things have become too monotonous or boring. The book also teaches photographers how to take risks and how to get their energy levels up when things aren't going their way.
Zen Photographer is for everyone. It talks about processes, methods, concepts and ideas. It is basically a photographer's journal that contains photos, essays and valuable insights extracted from years of experience as a photographer.
Conclusion
Pick a book or two from this list if you want the photographer in you to grow – professionally and personally. Learning is always a part of every person's journey. It's the best way to re-discover and unleash your creativity.
Happy reading!