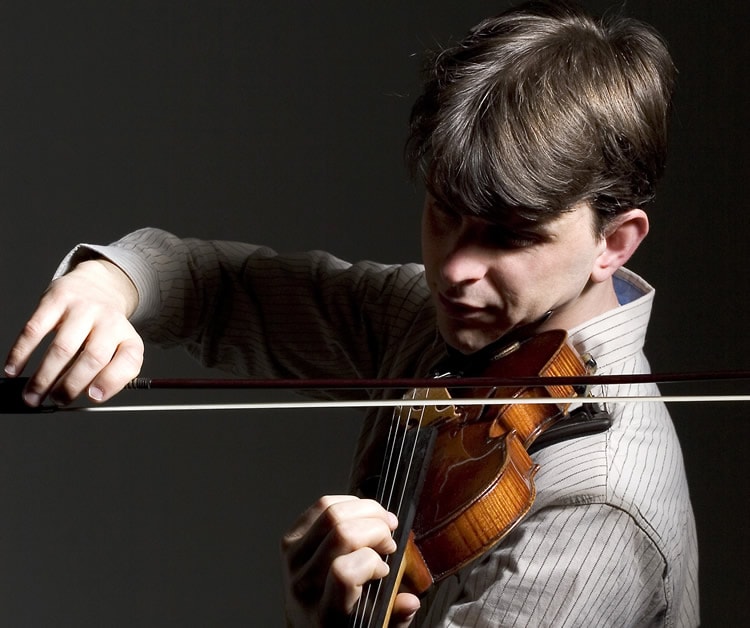 Although I cover a lot of photographic genres, my main interest has always been portraiture. I've always enjoyed the challenge of getting the best possible shot of people – even when they insist that they never take a good photo!
I do a lot of corporate headshots; so always enjoy it when I get the chance to do more creative portraits, such as the photo I'm going to talk about today.
This is a photograph from a shoot that took place around 8 years ago, but it's still one of my favourite shots. The client became a good friend of mine and I've photographed him and his various musical companions many times over the years.
Craig is a professional violinist and pianist who came to me wanting images to illustrate his website. Much of the website had already been built and the images needed to fit in with the existing theme. We shot a variety of shots on the white cove in the studio, but he wanted some more 'moody' shots in addition.