10 Epic Locations for Landscape Photographers
If you enjoy landscape photography, I'm sure you have at least a few specific destinations on your bucket list.
While you don't need to be at an amazing location in order to take great landscape photos, some destinations are simply so amazing that photographers and tourists flock to them.
In this article, we'll take a look at 10 epic locations that are incredible for landscape photography. These locations are spread throughout the world and provide some nice variety. Of course, narrowing down a list to just 10 locations is hard, and there are countless other locations that could have easily claimed the right to be included on this list. But regardless of any locations that aren't mentioned here, I'm sure you'll agree that these 10 are spectacular (listed in no particular order).
Some of these locations are easier to get to than others, but if you've got your own bucket list, you may want to be sure that these locations are on it.
1. Iceland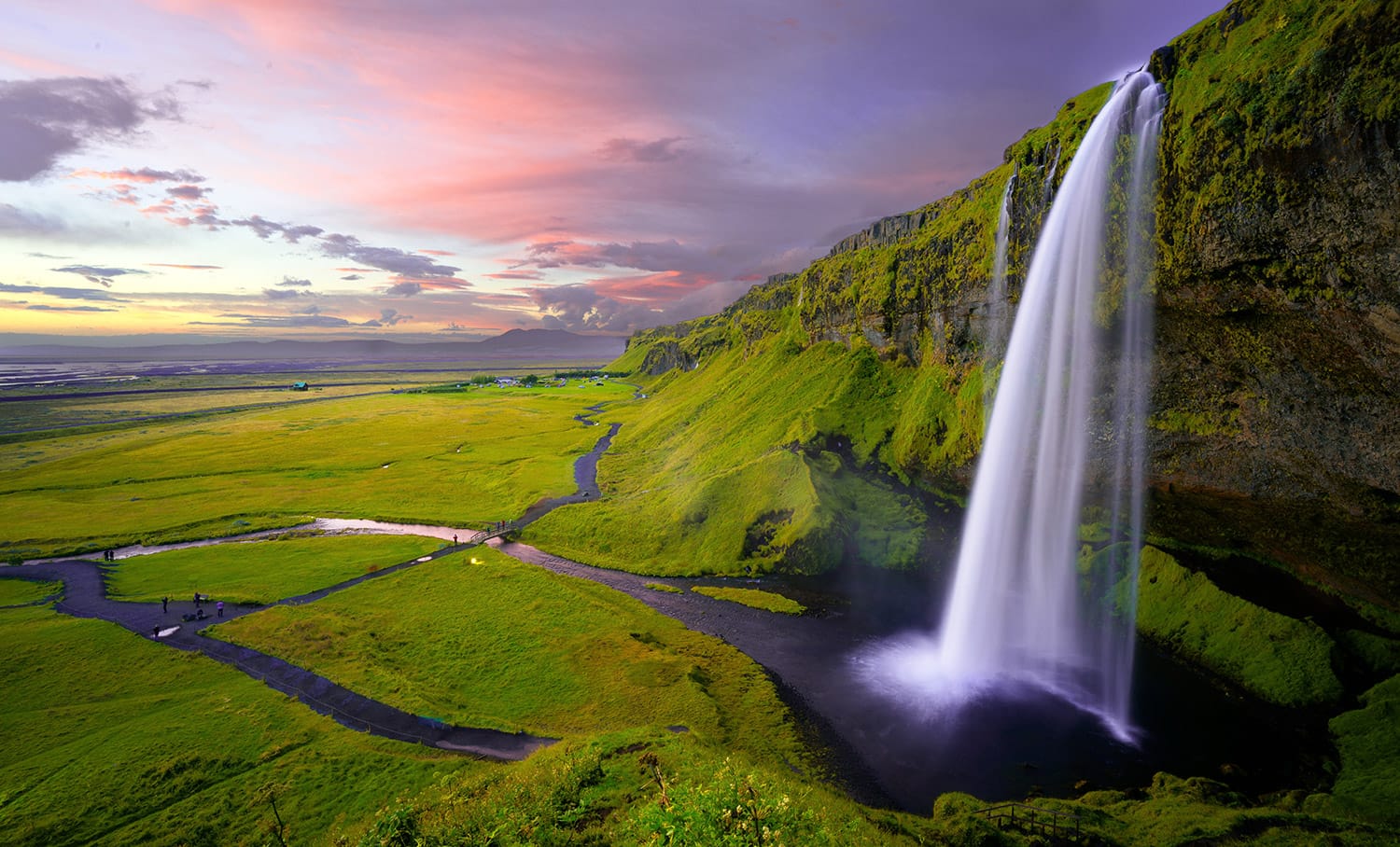 It feels kind of ridiculous to include an entire nation on this list, but the 40,000 square mile island of Iceland features so many different amazing scenes and locations that I can't possibly point them all out here. Iceland is a paradise for the thousands of photographers that make the trip every year.
Ring Road (Route 1) runs for more than 800 miles circling around the island, and it is the main road for getting around. Simply driving around Iceland will provide you with plenty of amazing views, but to get the most out of your trip you should research and plan to see main attractions like:
Kirkjufell, a beautiful mountain with some waterfalls conveniently located next to it
Hraunfossar, a unique, beautiful, and very wide series of waterfalls that tumble into a river
The Blue Lagoon near Rejkyavik
Seljalandsfoss Waterfall where you can walk behind the falls
Although it's a large area, getting around Iceland isn't all that complicated. There are plenty of tours and photo workshops that will make the transportation easy, or you can rent a car and go at your own pace.
2. Patagonia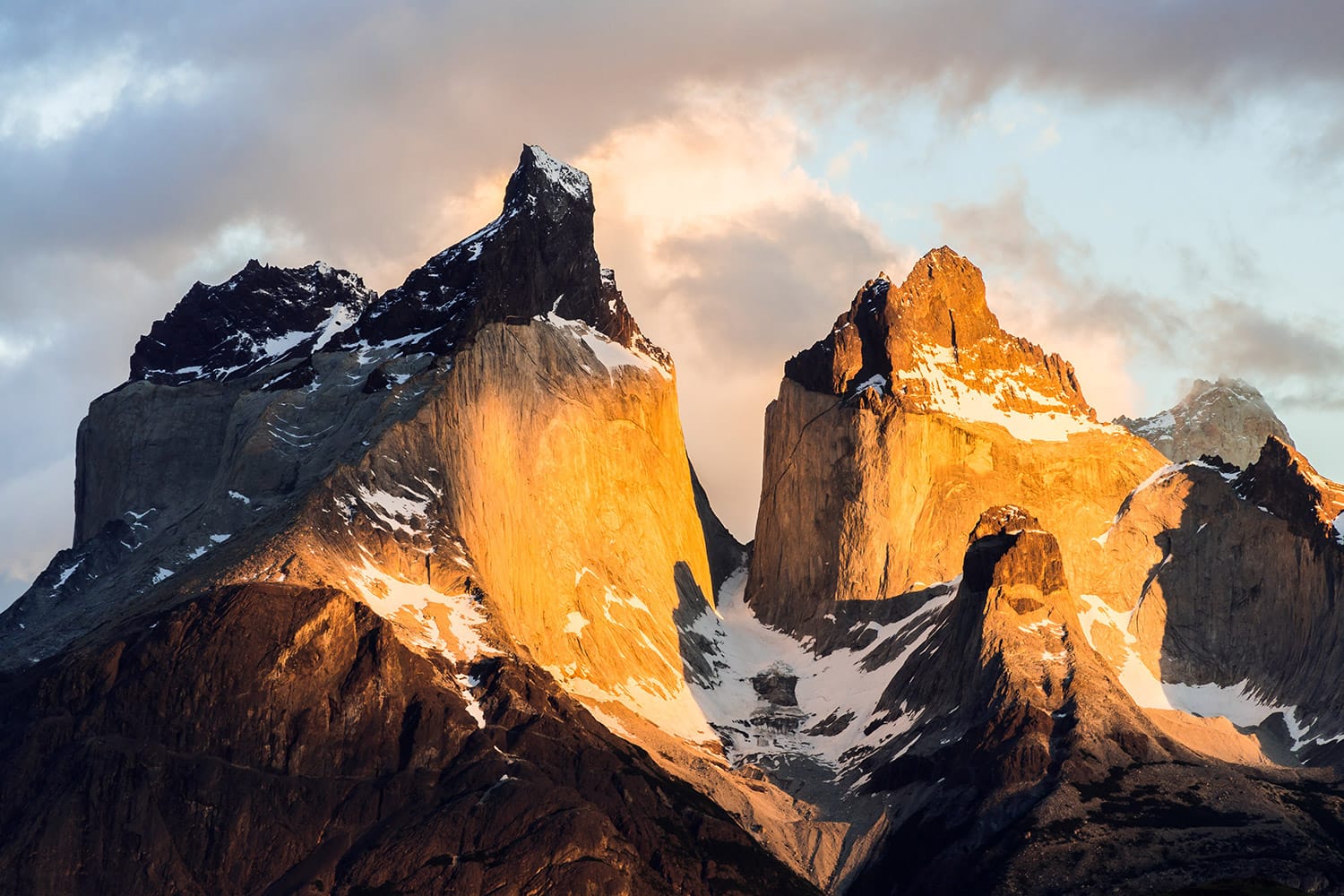 Patagonia is a large region at the southern end of South America that includes parts Chile and Argentina. This is mostly a remote region and planning ahead is a must if you plan to visit and photograph here. The landscape features rugged mountains, glaciers, and many islands and inlets.
Within the Patagonia region you'll find Torres del Paine National Park in Chile with its granite peaks, and the spectacular Perrito Moreno Glacier in Argentina.
3. Yosemite National Park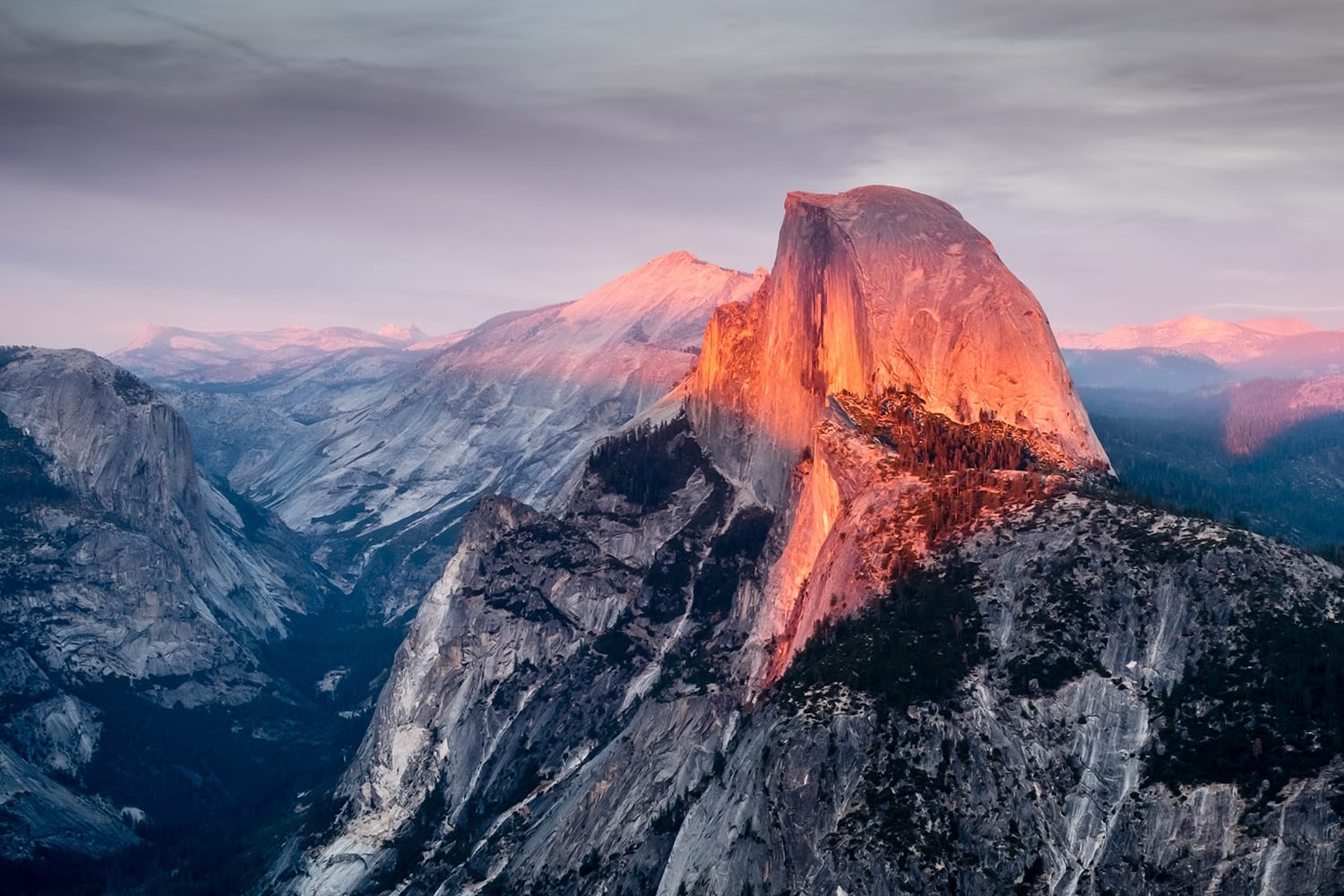 Yosemite National Park is well-known for its amazing landscape, thanks in large part to photographers like Ansel Adams. Many of Adams' most famous photographs were taken at Yosemite, and there is a gallery within the park that showcases his work.
The park is visited by millions of tourists every year and is only about a 3-hour drive east of San Francisco. Most of the park's visitors stay within the popular Yosemite Valley. There is plenty to see and photograph within the valley, but there is even more to see if you get outside of the valley.
Some of the most popular spots within the park include:
Half Dome (a towering granite dome)
El Capitan (another impressive rock formation)
Yosemite Falls (the highest waterfall in North America)
Tuolumne Meadows
Tunnel View (view of the valley from State Route 41)
4. Isle of Skye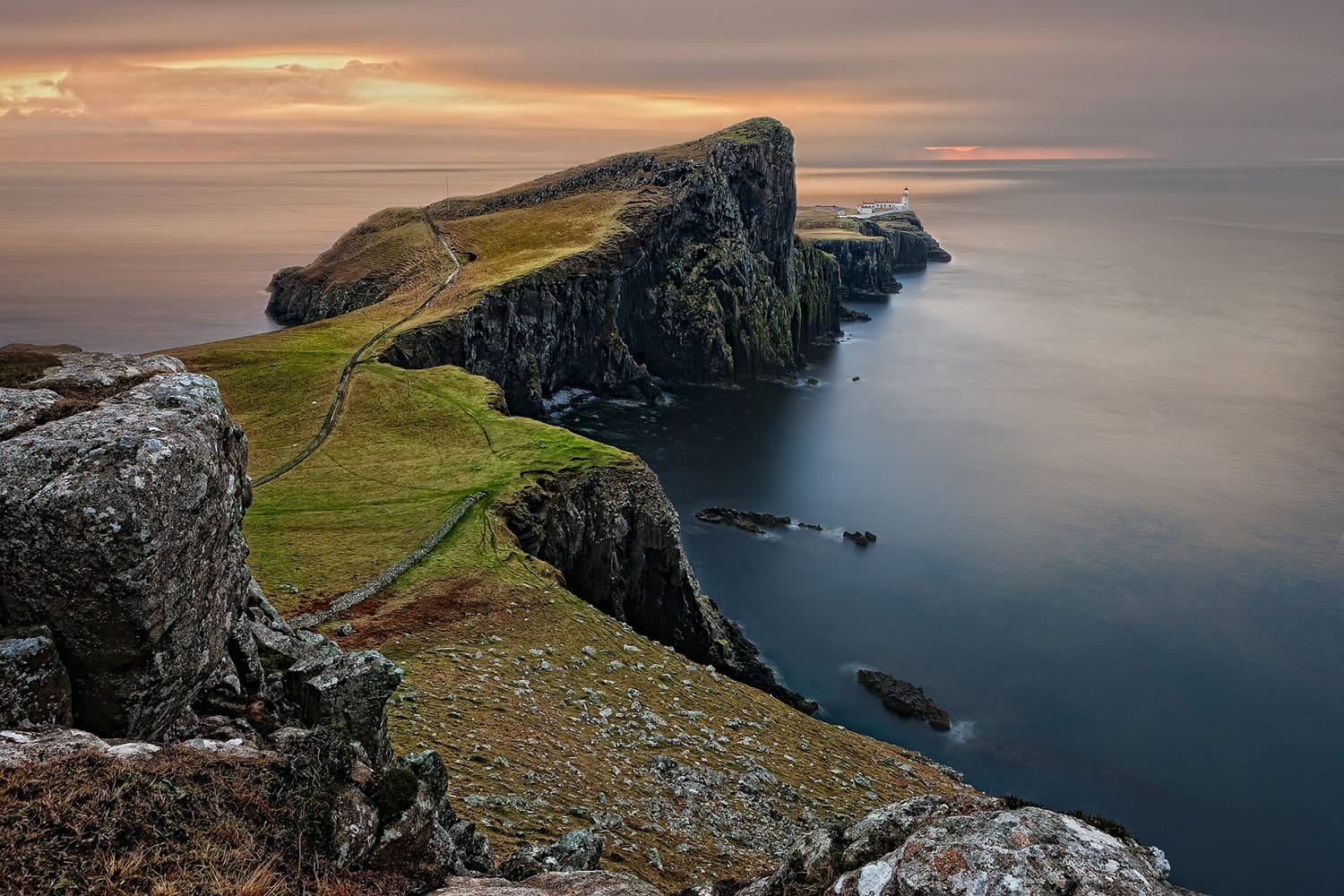 The Isle of Skye is an island in the Scottish Highlands that features a stunning landscape. The island is 50 miles long and includes many different scattered villages.
On the Isle of Skye you'll find the Cullins (rocky mountains) and 12 Munros (peaks that reach at least 3,000 feet). The sea cliffs and deep lochs are also perfect for photography.
Although it is an island, it is connected to the mainland by bridge, so it is not difficult to reach. Some of the main points of interest include:
The Old Man of Storr
Neist Point Lighthouse
The Fairy Pools Of Glenbrittle
Elgol Beach
5. Lofoten Norway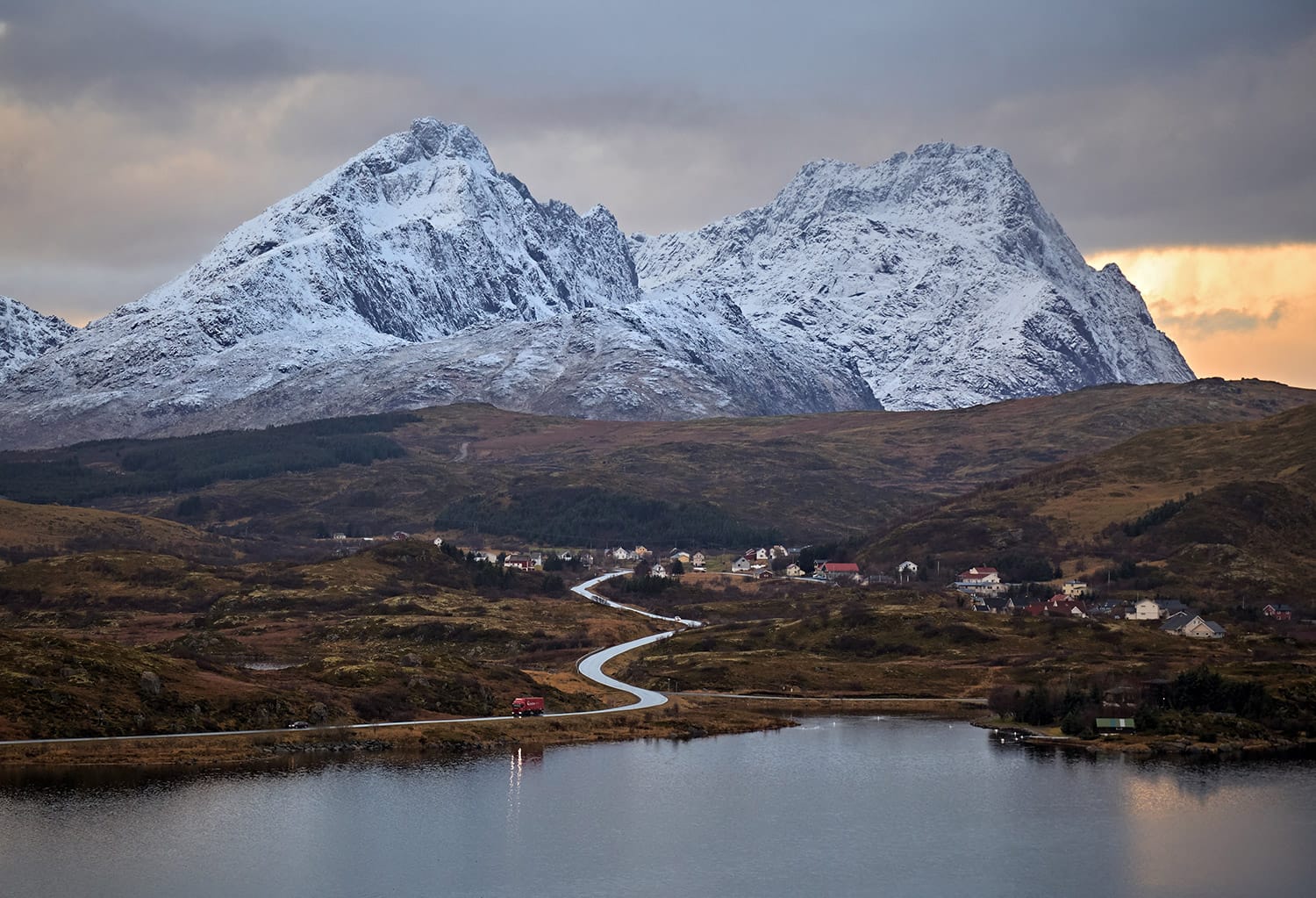 Lofoten is a group of islands in northern Norway that is well known for it's dramatic mountains and picturesque fjords. Photos of Lofoten are usually easy to spot because the landscape is distinct and unique. Roads and bridges connect the islands to each other and to the mainland.
If the fjords and mountains aren't enough, you can also view and photograph the northern lights, as well as some quaint villages.
Planning your trip is important, partly because of the seasonal impact on this location. Within the Arctic Circle, during December and January, the sun doesn't rise in Lofoten. Roads in the mountains can also be impacted by ice and snow.
6. The Canadian Rockies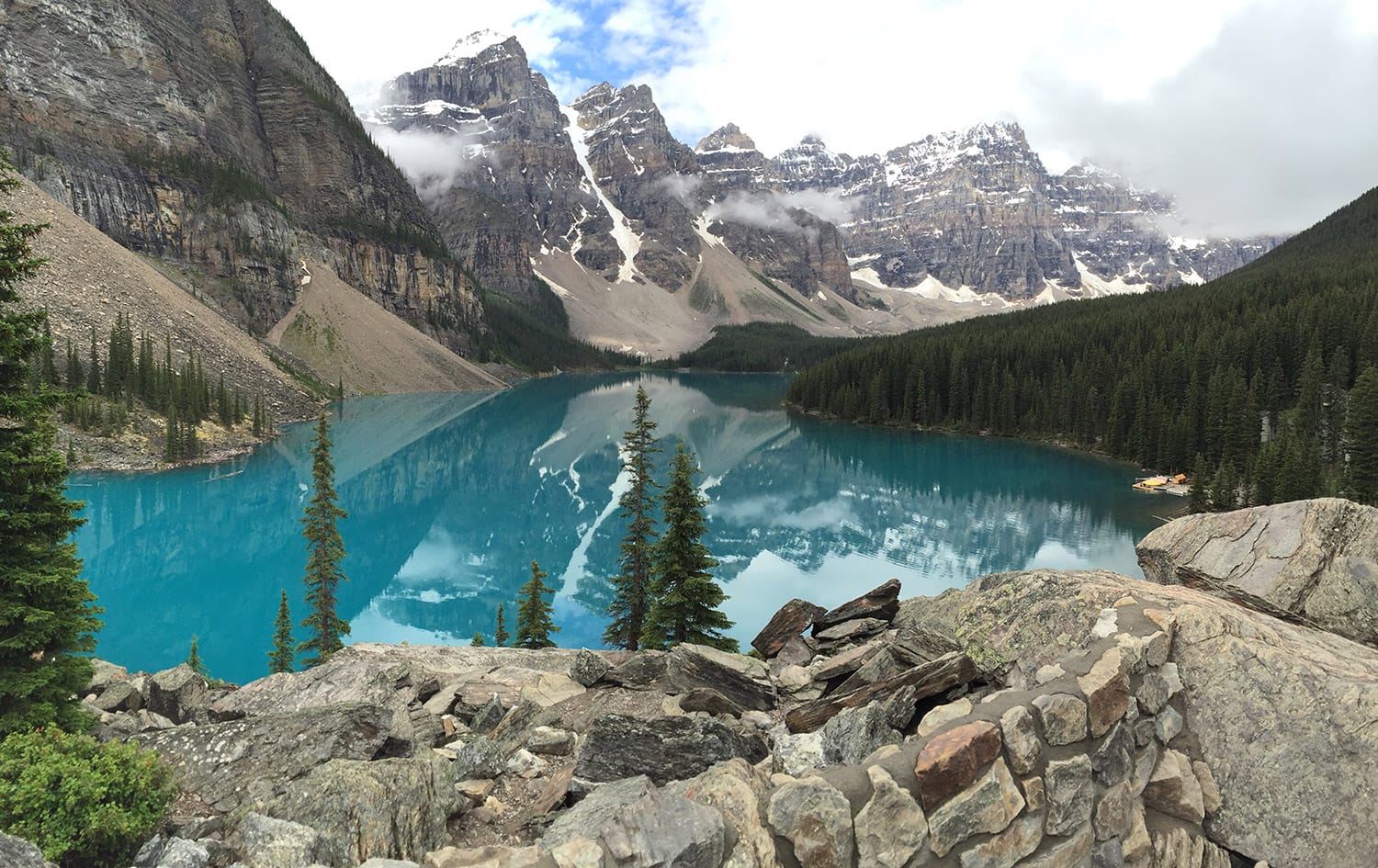 The Canadian Rockies feature amazing scenery, including Banff National Park, Jasper National Park, and Yoho National Park. Banff is possibly the most well known of the parks, but they all offer plenty for photographers.
Photos of the Canadian Rockies often featured impressive snow-covered peaks, along with beautiful turquoise lakes (including Moraine Lake and Lake Louise).
The Icefields Parkway is a 140-mile road that connects Banff and Jasper National Parks. A drive on this road will provide you with endless photo opportunities.
7. Zhangjiajie, China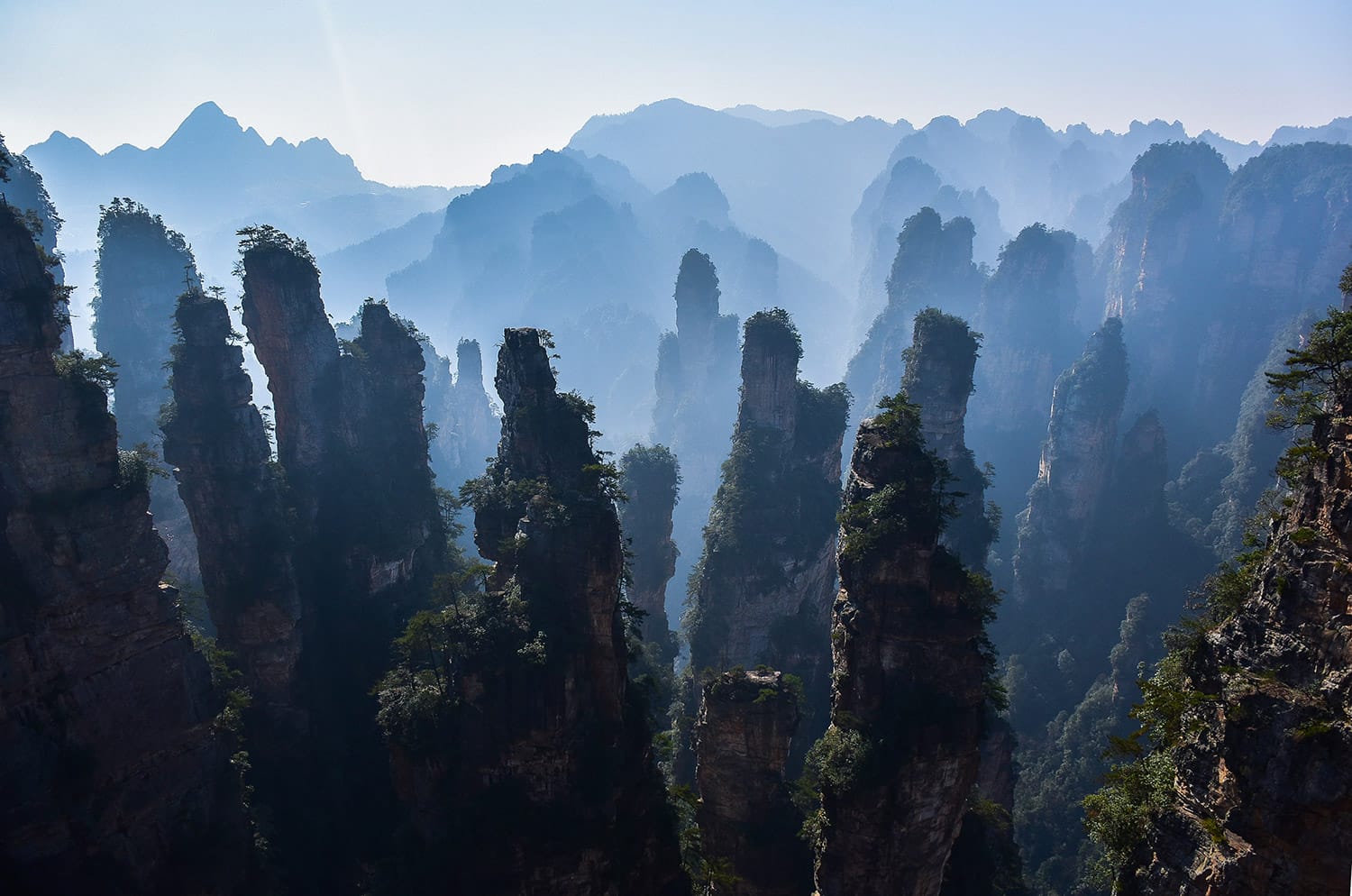 Zhangjiajie is a city in the Hunan Province of China, and home to Zhangjiajie National Forest Park. It is also located within the Wulingyuan Scenic Area, which has a lot to offer outside of Zhangjiajie.
You'll find interesting and unique pillars that reach over 3,000 feet. The Bailong Elevator will take you 1,000 feet up for some amazing views.
Zhangjiajie features a landscape unlike any you'll find elsewhere.
8. Great Ocean Road, Australia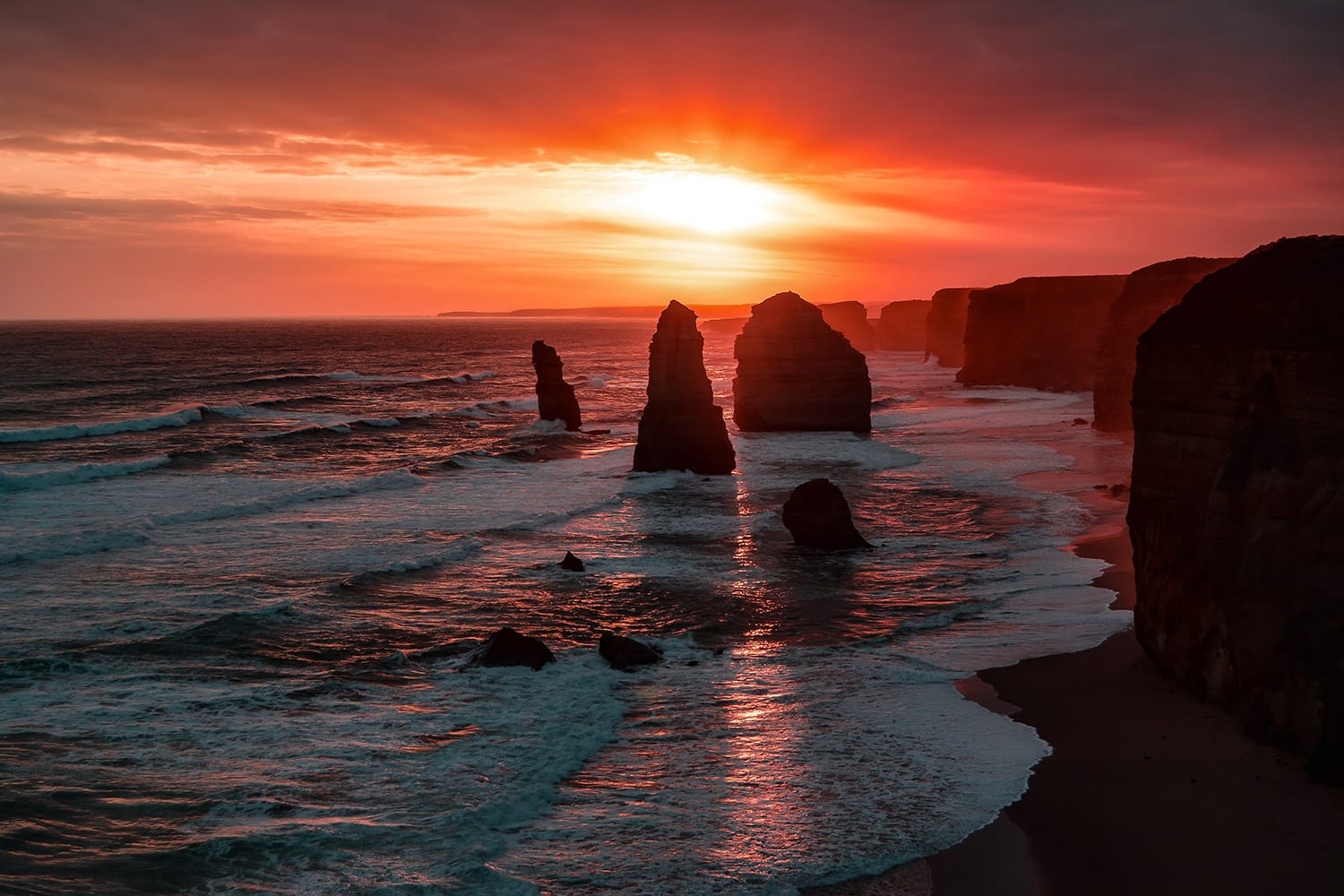 Great Ocean Road runs for 150 miles in southeast Australia and provides stunning views that are perfect for photographers. The 12 Apostles is possibly the most recognized sight along the road. These limestone stack formations are an iconic scene that you won't want to miss.
You'll pass through rainforests, get plenty of stunning cliff views, and of course, there are lots of beaches as well. Only a short distance from the 12 Apostles, Loch Ard Gorge is another highlight. There are also a few national parks in the area.
9. The Jurassic Coast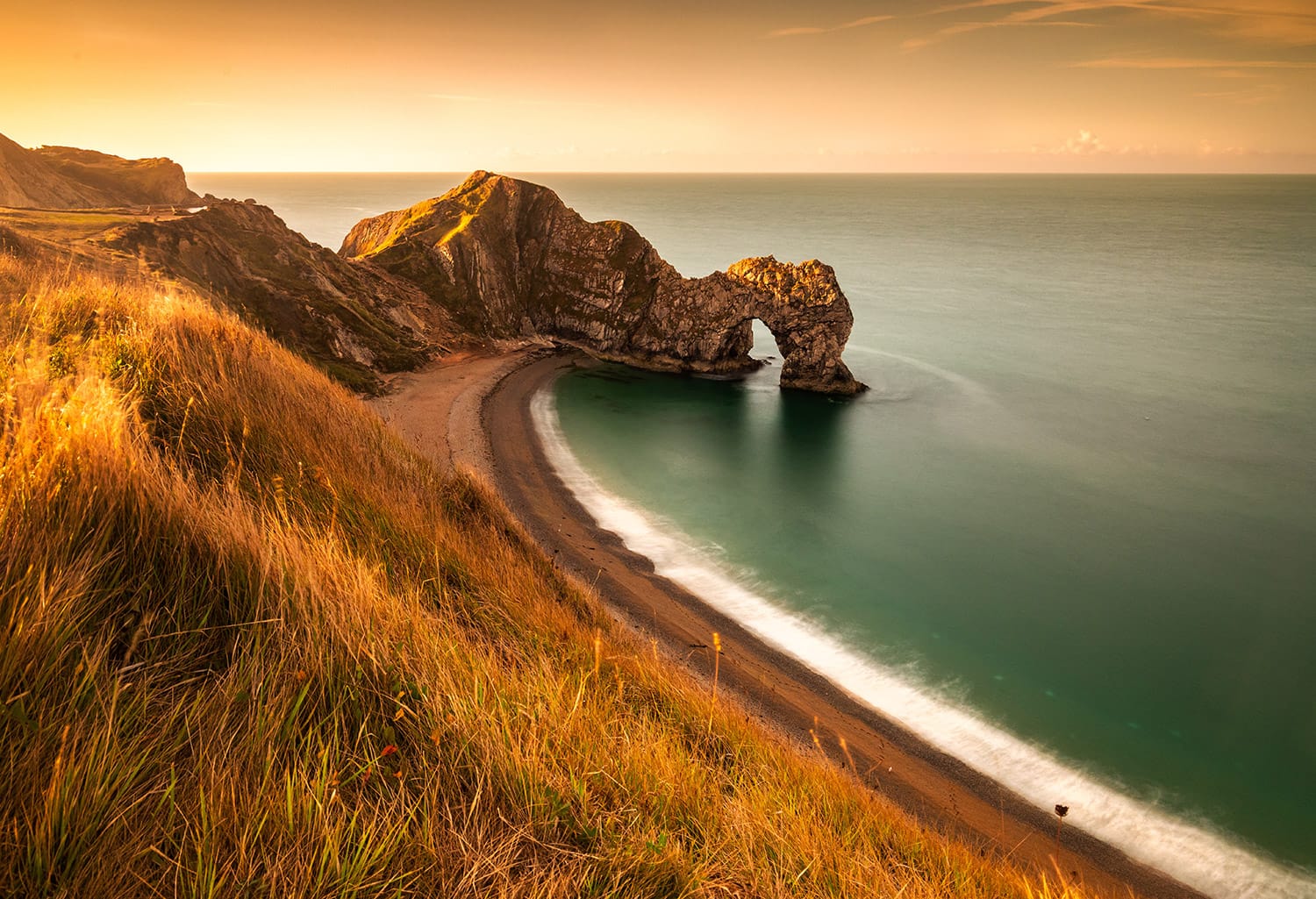 The Jurassic Coast stretches for about 100 miles along the southern coast of England, on the English Channel. The cliffs, arches, and rock formations make it a paradise for photography.
Durdle Door, a natural limestone arch in Dorset, is one of the highlights, but there are plenty of other places to see and photograph as well.
The South West Coast Path runs along the entire length of the Jurassic Coast
10. The Oregon Coast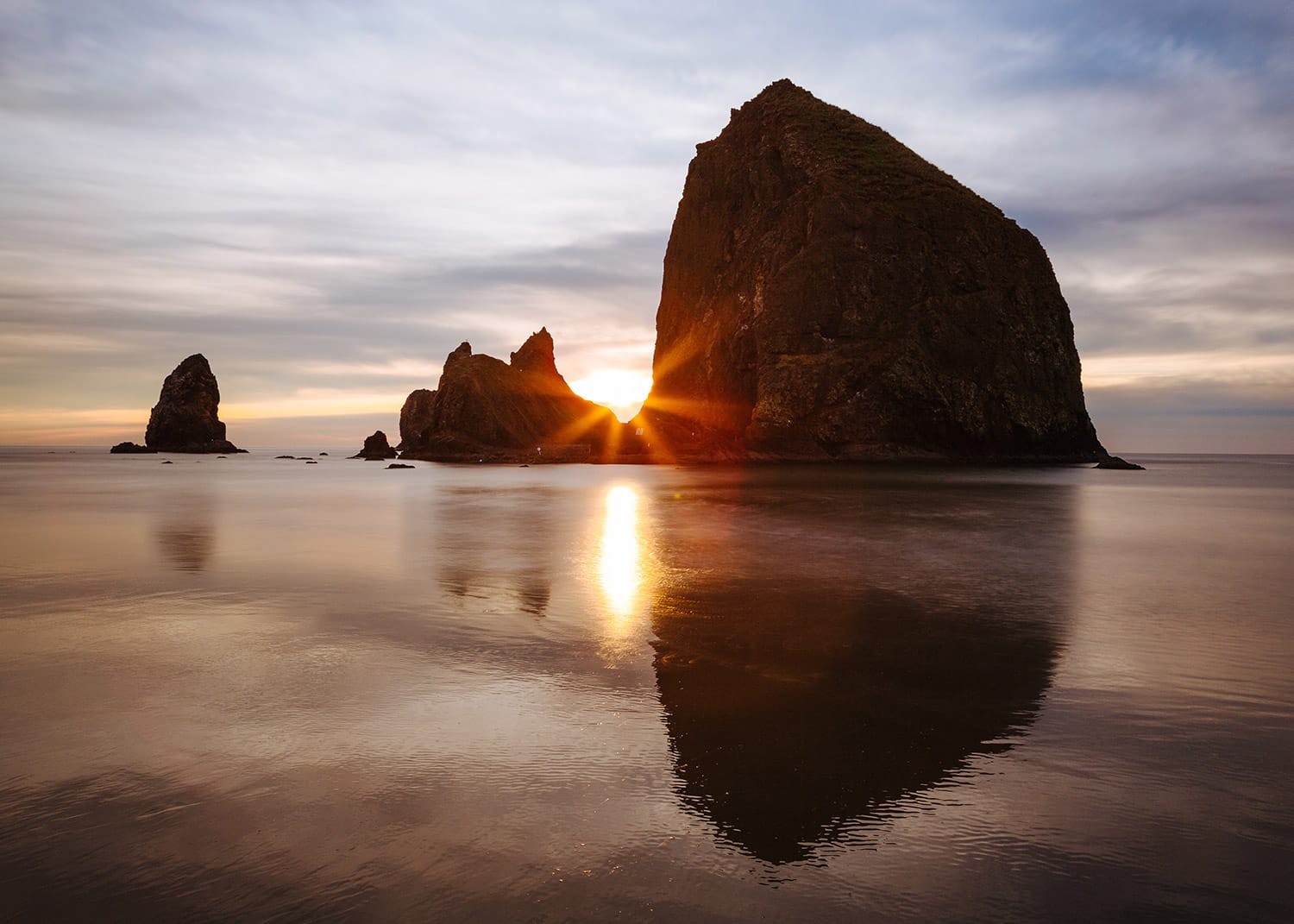 The Oregon coast may be slightly overshadowed by some other popular locations within the United States, but it deserves to be mentioned among the top destinations for photographers. The Oregon Coast Trail runs for about 380 miles from the Columbia River in the north to the California border in the south. But don't worry, there's plenty to see if you don't want to hike for almost 400 miles.
Cannon Beach and Haystack rock are among the most popular spots along the coast. Just north of there, Ecola State Park includes about 9 miles of beach and views of some beautiful rock formations (including Haystack Rock in the distance).
Cape Perpetua is another popular area. It is home to Thor's Well, which appears to drain the water from the ocean. When the tide is right, water can come spewing out of Thor's Well.
You'll also find the Oregon Dunes National Recreation Area, which is home to dunes that reach up to 500 feet above sea level.
Any of these destinations could be a dream trip for landscape photographers. If you're looking to capture photos of epic landscapes, you can't go wrong with any of these places.