Lightroom Mastery
A Complete Guide to Working in Lightroom Classic CC
This book will show you how to use Lightroom Classic CC to its full potential; not by droning repetitions of someone else's editing style, but through teaching you the basic premises of the software using easy to understand, real-world language that will unlock your potential for learning.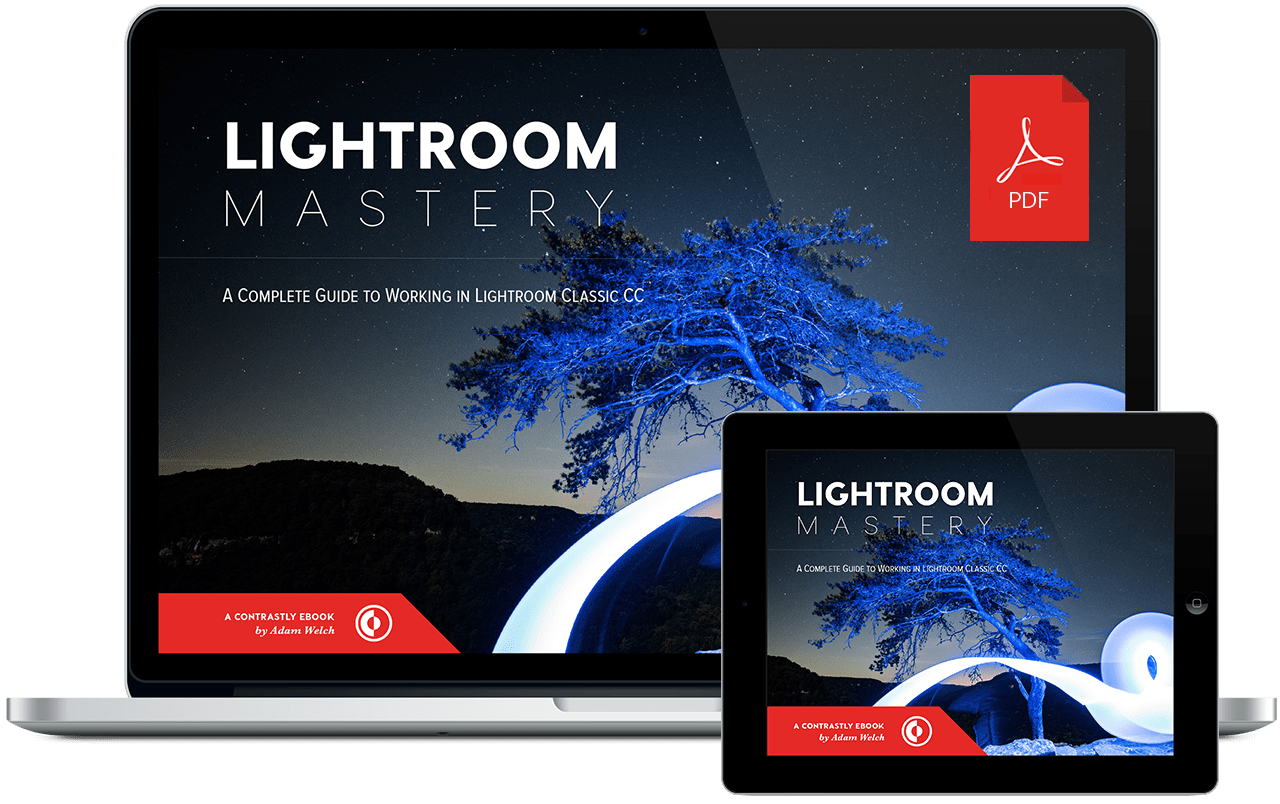 Post-processing your digital photos is an integral part of the photographic experience. Your photographic experience. The digital photo which is left unprocessed is akin to a roll of film left in its canister, undeveloped and unseen. Every photograph you have ever seen has either been developed in a darkroom or processed digitally, or both.
This ebook is broken down into 16 chapters that contain over 220 pages packed to the brim with knowledge, advices, tips & tricks, and training material to help you become a master of Lightroom Classic CC. Start making sense of all those sliders; learn to use Lightroom Classic CC like a pro!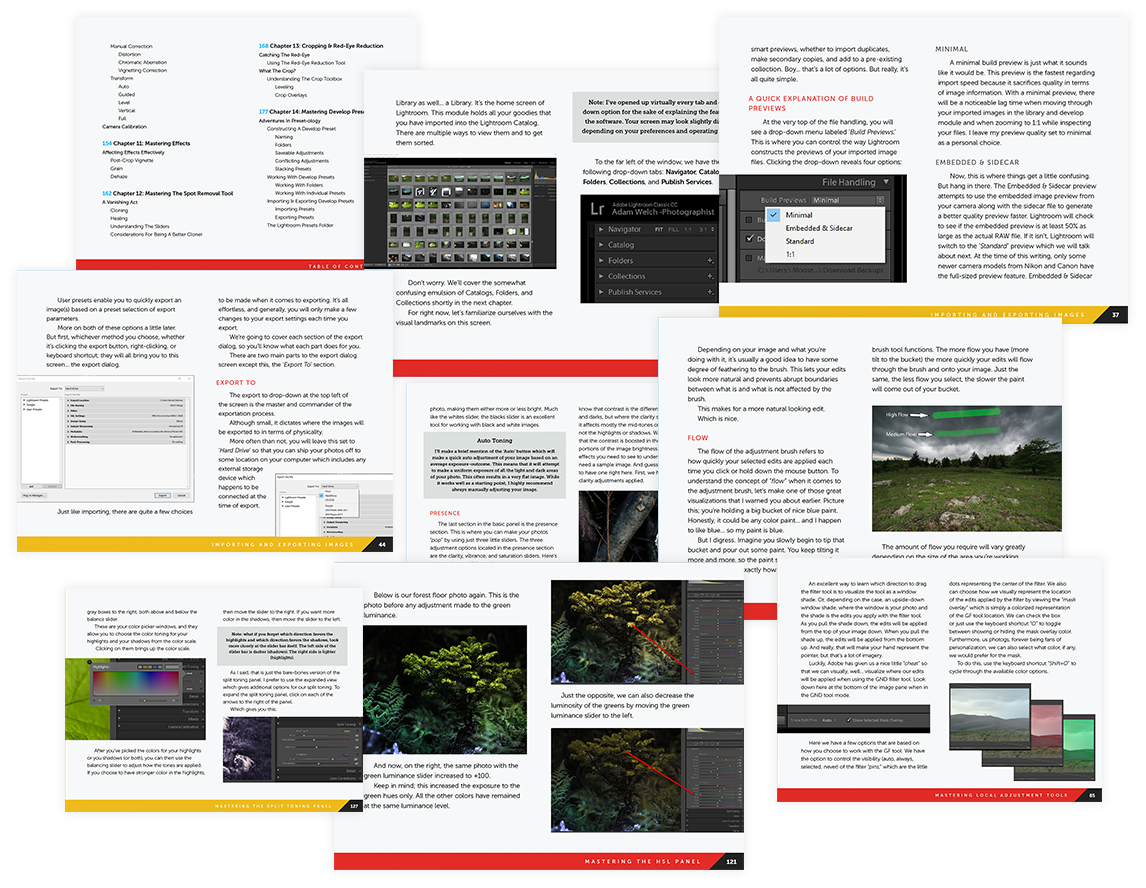 Digital Download
One-Time Payment
PDF ebook format
Secure Checkout
If you have ever found yourself unsure about certain concepts or sections of Lightroom Classic CC, this is the ebook for you. You can view this ebook as your guide to understanding every single part of the Lightroom Classic CC software.
We have designed this ebook to look great on many devices and offer a comfortable reading experience. The included PDF is perfect for reading on your desktop computer or tablet.
Limited Time Offer (usually $49)

Make sense of all the icons and sliders that are found in Lightroom Classic
Get a deeper understanding of how (and why!) to work with certain sections
Develop your own style and your very own presets; kick your photo editing into gear
Discover how saturation, vibrance, clarity, sharpness & other settings work in Lightroom
Take your photo editing to new heights by mastering local adjustment tools
Effectively apply split toning and other effects to your images
Master the HSL panel to give your photos that color boost you've always wanted
Learn how to master the adjustment brush, graduated filter, radial filter, and range mask
Find out how to crop responsibly and effectively in Lightroom Classic
Master every type of effect that is possible within the software
You'll even learn to use the Map, Book, Slideshow, Print, and Web modules!
Become a master of keyboard shortcuts and speed up your photo editing workflow
What People Are Saying
Don't take our word for it. Here are some of the things people have said about the Lightroom Mastery ebook.
I purchased the Lightroom mastery ebook and at last, I have a good handle on the software. After reading many other tutorials, I was still left with some confusion. The ebook has taken me to a new understanding of Lightroom.

– Les Morrison

I have only been able to spend about an hour so far going thru the Lightroom Mastery eBook, but I have already highlighted enough material to more than justify the purchase. The eBook is well laid out and is very easy to follow. I will certainly be looking to purchase additional resources from Contrastly.

– Scot Bruesewitz

A very comprehensive and easy to understand guide to Lightroom. I have purchased other guides, but this is by far the best!

– Duncan Jackson

Often the proof is in the pudding as the expression goes. I think I got the pudding before the main meal. Lightroom Mastery turned out to be way beyond what I could have ever imagined. It is a lifetime tool to be taken wherever your camera goes and you will come back with those photographs that you always thought that only some professional could take. Thank you!

– Llewellynn Scott
Learn the reasons and concepts behind the tools, panels, and modules found in Adobe Lightroom Classic CC.
Now is the time to invest in your photographic and post-processing education... get the Lightroom Classic training you deserve with the Lightroom Mastery ebook. Complete with screenshots and example photos, this ebook, by award-winning photographer and author Adam Welch, will guide you on your Lightroom Classic journey.
Limited Time Offer (usually $49)