13 Tips For Creating Picture Perfect Travel Portraits
Traveling is about adventure. It is about discovering new places, meeting interesting people and learning about new cultures. Traveling is also about making new memories. And with all the technology that surrounds us, we have every means necessary for capturing special moments.
Aside from digital cameras, we also have smartphones that are capable of taking excellent photos. All these will be for nothing, though, if we do not know how to take good pictures.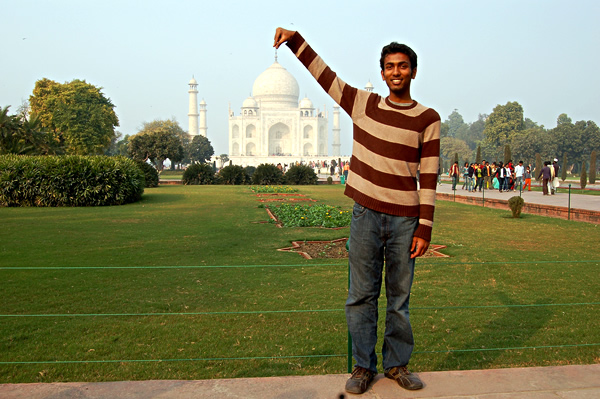 You do not have to be a photography expert to create picture perfect travel portraits. As long as you know how to use your camera and what kind of photos you want to take, you are in the right direction. One of the most common mistakes travelers do is concentrate more on taking shots of places. Many forget that people also make for interesting subjects, especially if you're talking about natives of a particular place.
The key to taking good photos, whether of people or inanimate objects, is to be observant. Observe what people are doing and you'll find a good story. Observe places and objects, and you'll realize what makes them interesting. Your photos should always have a message; they should always convey something.
Here are other tips that you might find useful in your quest for capturing picture perfect scenes from your travels:
In taking photos of people, keep in mind that your subject is the person, not what he or she is doing. To do this properly, you need to be able to approach and talk to your subject. Make the person feel comfortable and let him know why you want to take a photo of him. Once he feels at ease with you, you'll be able to take photos that you really want. Everything will fall into place naturally. When people are relaxed and comfortable, they create more beautiful and poignant pictures. And you can tell better stories.
Candid photos are always better than staged or choreographed ones. You can talk to a person and ask him to pose for you in a certain way, but it won't come out that well in pictures. Everything has to be natural. If you're a good observer, you should also be patient in waiting for the right moment to capture your subjects.
If you want to take a photo of a famous spot in a particular place, be sure to include people interacting with each other, as well as signs and symbols that will give people an idea of what the place is like. This will also help give the photo more life and color.
Additionally, you should pay attention to what's happening in the background. Make sure that it doesn't destroy your focal point; that it looks just as interesting as your main subject. Experiment with your angles in order to find the best way to take your photo.
Take photos of the locals, not of the tourists. You'll find them to be more interesting and vibrant subjects. As these people go about performing their daily tasks, you are sure to find something worth capturing on your camera. Take as many photos of locals as you want. It will be fun to find out what stories you can create when you gather the photos together.
If you want to take photos of restaurants and food, choose a spot in the dining place that will give you a good angle. Your shots will be more dramatic if you do not use flash. In order to do this, however, you need to find an area with good lighting, like a table by the window.
When taking photos of tourist attractions, try a 360° panoramic shot. If your camera does not have an option that allows you to do this, what you can do is take photos in succession, then put the pictures together by editing them on your computer. If you do not have any idea how to do this, do a little Google search and you'll find a simple editing software you can use. Most smartphones nowadays have a built-in panorama app installed.
If you want to take photos of people or objects in motion, you must adjust the speed of your shutter. This will give you better pictures by eliminating the blurriness that's common in most motion shots.
Take as many photos as you can. Some photographers take different shots of a particular subject and then later on choose the best ones. In order to do this, you need to spend significant time in the place where you intend to take photos. Don't cram your day with multiple activities. Spend at least half a day in one place so you'll have time to explore before taking photos. Better yet, spend one whole day in one location and put off your other activities for the following day.
They say that there are two best times for taking good photos: early in the morning and later in the day, when dusk starts to set in. Use the natural light of these hours to come up with photos that speak volumes.
Do not forget to bring your camera tripod when you travel. The tripod will help you avoid taking blurry shots, which normally results from cameras that are unsteady.
Try taking photos in different positions: from up on a chair, while squatting, while bent down. You'll be surprised at the quality of your shots, as well as the effect that they give out.
Last but not the least, do not hesitate to experiment. Like almost everything else in life, thinking out of the box will do you a lot of good in photography. Push yourself to your creative limits and you're sure to come up with picture perfect travel portraits that everyone will love.
These are just some of the things that you can do if you want to fill your treasure trove of travel memories with beautiful photos that tell interesting stories. If you love what you do; if you're passionate about it, this will show in your pictures, and the images you paint will be in people's minds for a long time.