Top 9 Back-Up Solutions for Photographers
A good photographer knows the value of keeping his data safe. Every time he goes out on an assignment or a project, he makes sure he'll be able to store his photos and other pertinent data in a secure file management system.
As we never know what can happen, a good photographer also understands the need for an effective and safe back-up solution. Photographers use a variety of options for data back up. Here are the most popular ones.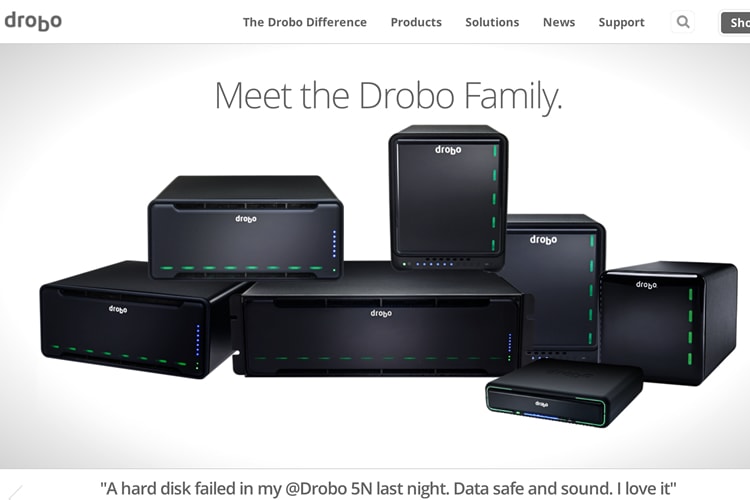 This storage solution accommodates up to four hard drives and can be easily expanded. Thus, you can have two hard drives with a Drobo, which means there'll be no need to panic in case of a hard drive failure. It works in such a way that even if one of your drives fail; you can still access your data. All you need to do is replace your failed drive with a new one. The main tool behind this ingenious technology is RAID (redundant array of inexpensive disks). Drobo stores data in a RAID system. It moves data across the remaining drive/s in case of hard drive failure.
It's easy to use as you won't need to configure anything. And a lot of photographers favor it.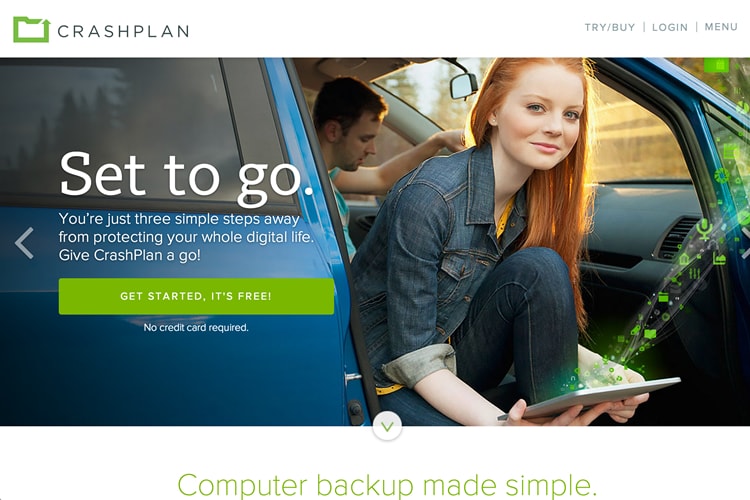 If you want a flexible back-up solution, it has got to be Crashplan. It's compatible with Mac, Windows and Linux. In addition to this, you can also use it to back-up to external hard drives and to other computers. It gives you an online back-up option, too.
What a lot of photographers like about Crashplan is its unlimited storage, which you can avail of even if you choose to go with only the basic plan. Each plan (there are four) is designed to suit the needs of photographers; from the hobbyist, to the novice, to the professional.
Like Drobo, Crashplan is easy to set up and understand.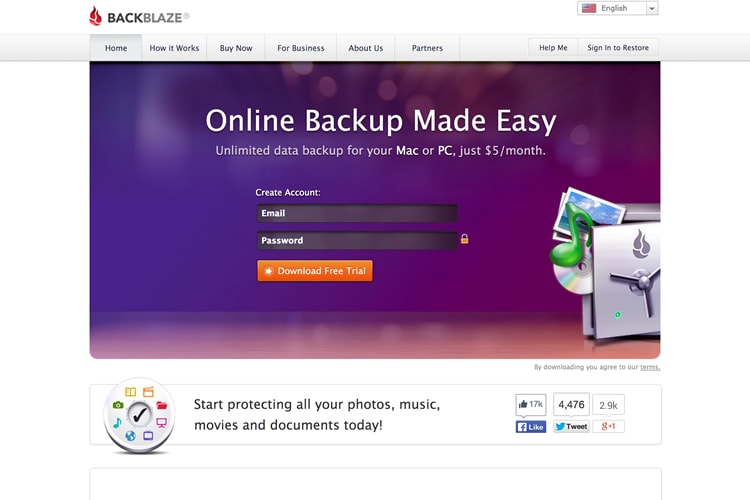 Offsite storage back-ups like Backblaze also provide a lot of back-up help. This online back-up tool is essential because external hard drives can still be subjected to unexpected dangers or accidents. You can lose or endanger your external hard drive in a fire, flood or any other similar incident.
Backblaze has an offsite data center where your files are kept secure. Its unlimited storage can support any file size. Data is backed up continuously, so you don't have anything to worry about, even when you are not using your computer.
This online storage back-up, which can be downloaded and installed in a matter of minutes, is compatible with Mac OS X and Windows.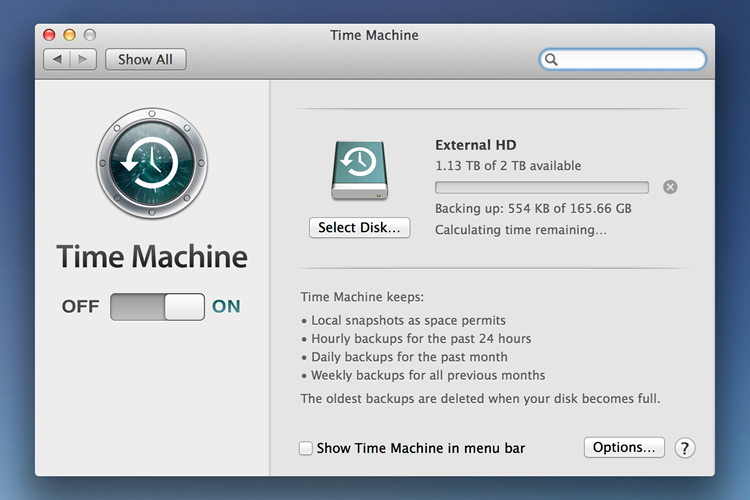 This back-up solution is intended for Mac users. It comes with the Mac OS and works by creating back-ups of your files by copying your hard drive. All the data it back-up can be restored (either specific files or the whole system) when needed. Additionally, back-ups are saved weekly, daily or hourly.
If you intend to use Time Machine, you will need a drive shared on the same network by AirPort Time Capsule (an Apple wireless network device). In addition, you will also need a partition or hard drive that is directly connected to your computer through a USB or internally.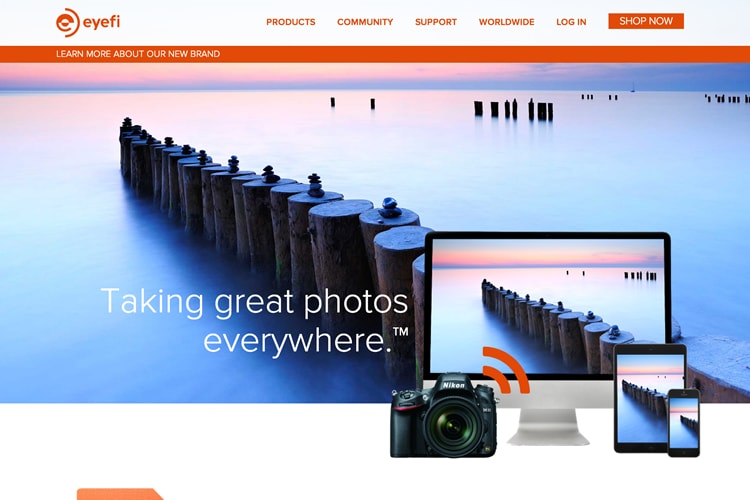 This back-up option is perfect for photographers who want to directly upload their photos online. The Eye-Fi SD Card, which looks like the usual camera SD card, easily connects to WiFi hotspots. So the process is easy: after you shoot, you can immediately upload your photos. It's the recommended online back-up solution for the on-the-go photographer, who often races against time and schedules.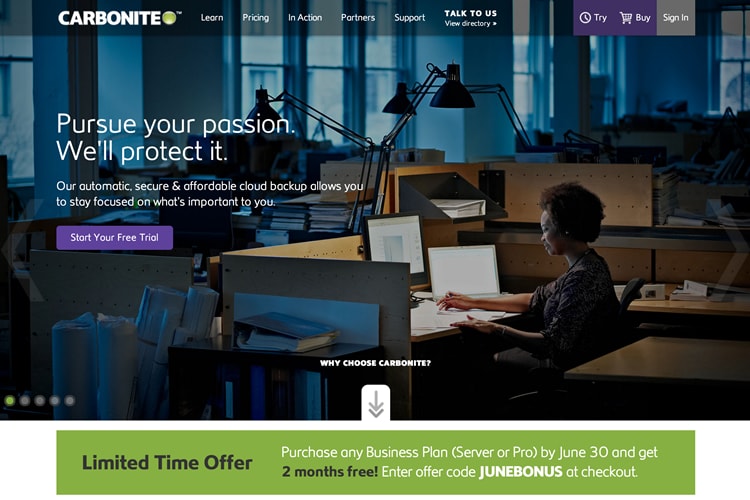 Like most of the back-up options in this list, Carbonite offers unlimited storage. But photographers who use Carbonite marvel at the fact that its unlimited space allows them to upload RAW image files directly and conveniently. This is primarily the biggest advantage that Carbonite offers, which is understandable because a good photographer knows how important RAW files are when you talk about image quality.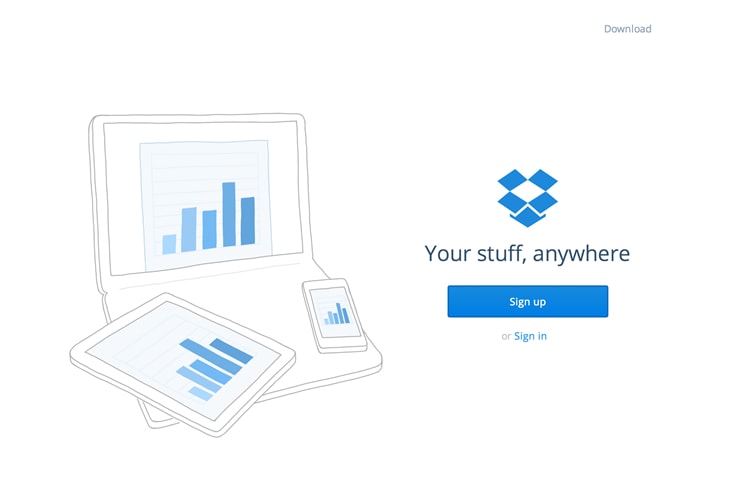 It may not be something new, but Dropbox still makes it in the list of some photographers. This is mainly because it offers instant back-up and is easily accessible not just on your desktop or laptop, but on any device you may have.
This popular cloud sync service is one of the very first online back-up options used by photographers.
Photo Sharing Sites (Flickr, SmugMug, etc)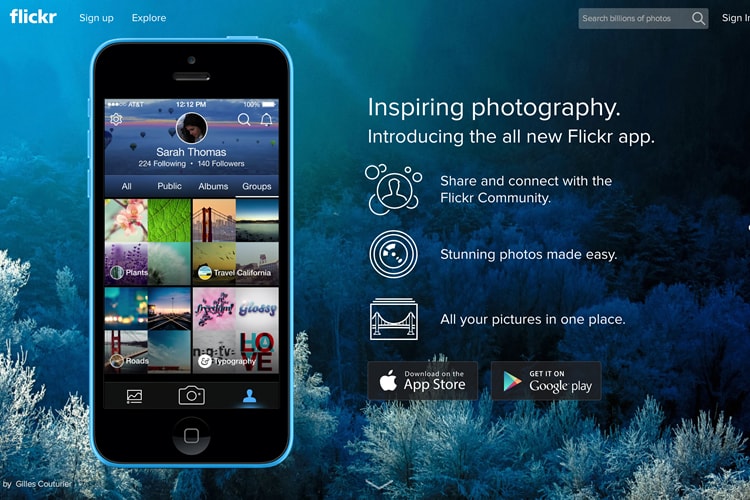 Photo sharing sites are also popular with many photographers. Quite a number use Flickr and SmugMug, although they don't upload regularly. Most photographers only use these photo sharing sites for additional back-up solutions. But, nevertheless, they offer safe and secure online storage that any photographer can comfortably rely on.
SmugMug, for example, back-ups every photo and video in its unlimited storage space regardless of size or volume. So, no matter how many photos you upload, it will be accommodated and backed-up by SmugMug. Its datacenters are some of the industry's largest and most secure, which are run by Amazon servers.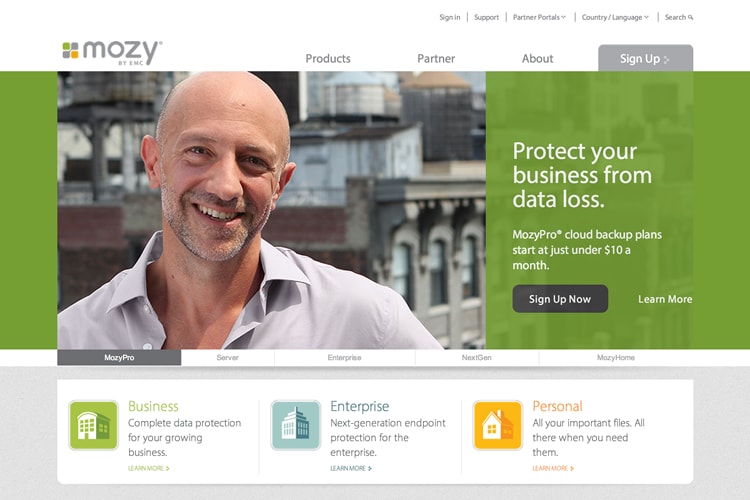 Mozy is a cloud back-up service that was first used in 2005. It offers options for any back-up needs; thus, it's used not only by photographers and individuals wishing to find secure storage for their data, but also by businesses. While Mozy offers military-grade encryption and data management for enterprises, its options for individuals and photographers are just as good.
It's available on any mobile device and even has apps for both Android and iOS users. Additionally, Mozy offers a web restore option. Best of all, you can access it anywhere, even when you're travelling.
Conclusion
Choosing the right back-up solution is important. Pick the one that's tailor-fit to your needs. Many photographers, however, use more than two to make sure their files have multiple back-ups. This is the safest and most practical thing to do. When you choose, make sure you consider your personal requirements – as a photographer and as an individual.
If you value your hard work and your skills, you'll value every single data you keep. Get a back-up solution for your files now before it's too late.