Getting Started With Wedding Photography
Photography is such a hit nowadays that almost anybody who can afford to buy a good camera can claim to be a photographer. This is not to say, however, that only those who studied photography in school can make it their means of livelihood.
Photographers have to have a good eye; but there are certain things about it that can also be learned – especially if you practice with dedication and passion.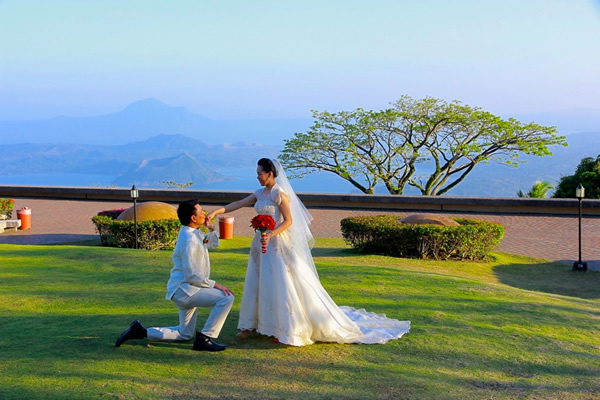 Taking photos during special occasions, like family celebrations, is one way of honing your skills as a photographer. Aside from birthdays and anniversaries, it would be nice to also shoot for a relative or friend's wedding. Couples who want a small and intimate wedding are normally the ones who ask family members or friends to take their wedding photos.
This does not only help them save on their budget, it will also contribute to the effect of the pictures – since you know the couple personally.
Being close to the bride and groom does not, however, automatically result to excellent photos. There are things that need to be considered. It is important to know what to do and how to create an album of photos that tell beautiful and meaningful stories.
If you are just starting out, here are some tips and tricks to help you get the ball rolling in the right direction.
1. Before the Wedding
Photographs tell stories. And to be able to tell a convincing story, you have to be familiar with your subject. This is why your first step is to get to know the bride and groom in every possible way you can.
What kind of couple are they? Are they traditionalists or the out-of-the-box type? What do they want to happen on their wedding day? What scenes and moments do they want you to capture? These are just some of the questions you should ask first. Spend some time with the couple. Sit down and talk with them.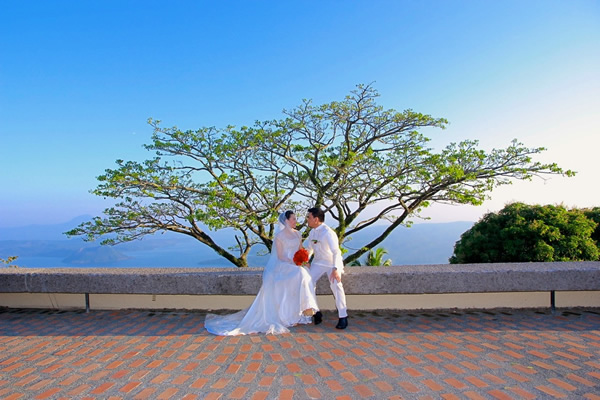 2. Your Equipment
Now that you know what the bride and groom want from you, it is time to prepare your equipment. When choosing the equipment for the shoot, keep in mind everything that the couple told you.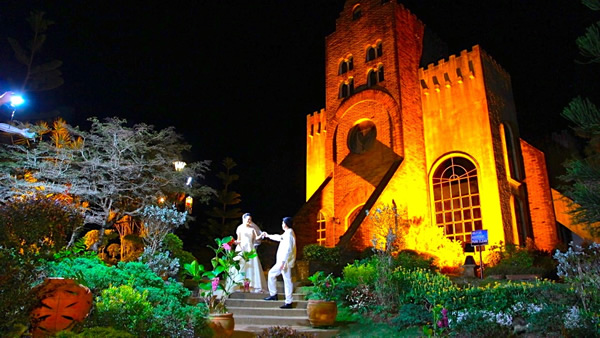 Which ones will you need to create the effect that the couple wants? Is all your equipment in perfect condition? Be sure that you have everything ready at least a week before the wedding.
3. Visit the Venues to Plan Your Shots
If you are the well-organized type, you will want to check out all the venues of the shoot: the house or hotel where the bride and groom will be staying before the wedding, the Church and the reception venue. This will help you plan the shots you will take, so when the wedding day comes, you won't waste time thinking about what shots to take next.
The most common sequence is to start with the bride inside her room (in the house or hotel), being dressed and made up. The groom's preparation photos follow, and the wedding ceremony comes next. After the ceremony, group photos are normally taken before everyone moves to the reception hall, where the picture taking continues.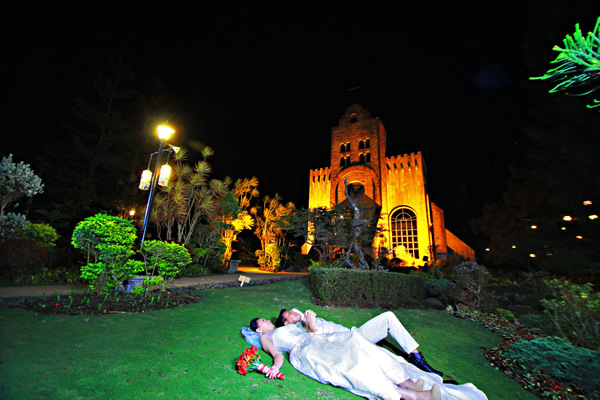 Checking the venue way ahead of the wedding day will also help you take care of lighting issues.
4. The Actual Act: General Photo Taking Tips
There are some things you need to take note of if you want your photos to come out exceptionally well. What follows are tips and tricks that can help you produce beautiful images on your camera.
If you want to create an appealing and dramatic effect, use a wide aperture so that you can take photos where the main subject is clearly focused, while the background is blurry.
Another way of adding drama to your photos is to make use of natural lighting. For example, light outside the wedding venue can be used to create images with more impact. Sunrise and sunset weddings allow for a lot of creative natural lighting.
Experiment with your camera. Don't confine yourself to portrait or landscape shots. Tilt the camera, go up a ladder, or find a way to take diagonal photos. This will help you come up with more interesting and attractive portraits.
Avoid too much sun on your photos. If it is too bright, find some shade and allow your subject to make good use of the place. You can always use your flash for better exposure. The fill flash option is normally the best one for such situations.
Add some effect into your photos by making use of what you see around you. For example, you can use the windows of the Church to frame the couple into the picture. In the same manner, you should also use lines and columns as backdrops.
Find poses that flatter the bride and groom. When taking portrait shots, for example, ask the bride to pose like a model. You can also choose to concentrate on her most flattering angle.
Don't confine your photos to the big picture. Take note of small details like the flowers scattered on the aisle floor.
Avoid taking "choreographed" photos. The more relaxed, the more natural – the more beautiful they are.
Try using different focal lengths, maybe long distance shots with a telephoto? This can create some interesting effects.
Always allow other people (the guests) to take their photos first. This will help you make sure that the floor is clear once your turn comes.
Finally, be sure that you know what will happen next. It will be best if you talk with the event organizer first before starting to take photos.
These are just some of the tips that you should take note of when taking wedding photos. Eventually, as you move from one photography project to another, you'll discover more valuable tricks that you'd want to incorporate into your routine.
It will be a continuous learning process for you. Sometimes, you'll do the right thing; other times, it will be quite tough. But that's how you learn and get better. That's how you become a good photographer.