Lightroom Update: Sync and Use Presets & Profiles with the Lightroom CC Mobile App
It was a long time coming, but with the latest update of Lightroom CC presets and profiles can now be synced seamlessly to the iOS and Android Lightroom CC mobile apps.
I have to say, this is quite a game changer. Not only can you edit images in Lightroom on your computer, but you can now take those edits with you along with your complete collection of presets and profiles and carry all of that in your pocket.
This is probably the biggest change to the Lightroom ecosystem in years.
Note that you need to have Lightroom CC installed on your computer. Syncing presets won't work with Lightroom Classic. But fear not, if you have Lightroom Classic installed on your computer, downloading and installing Lightroom CC (cloud-based version) is just a click away and it's included in your subscription.
How to Sync Your Presets/Profiles
This is where it gets really fun (and easy). Simply open up Lightroom CC on your computer and import some presets.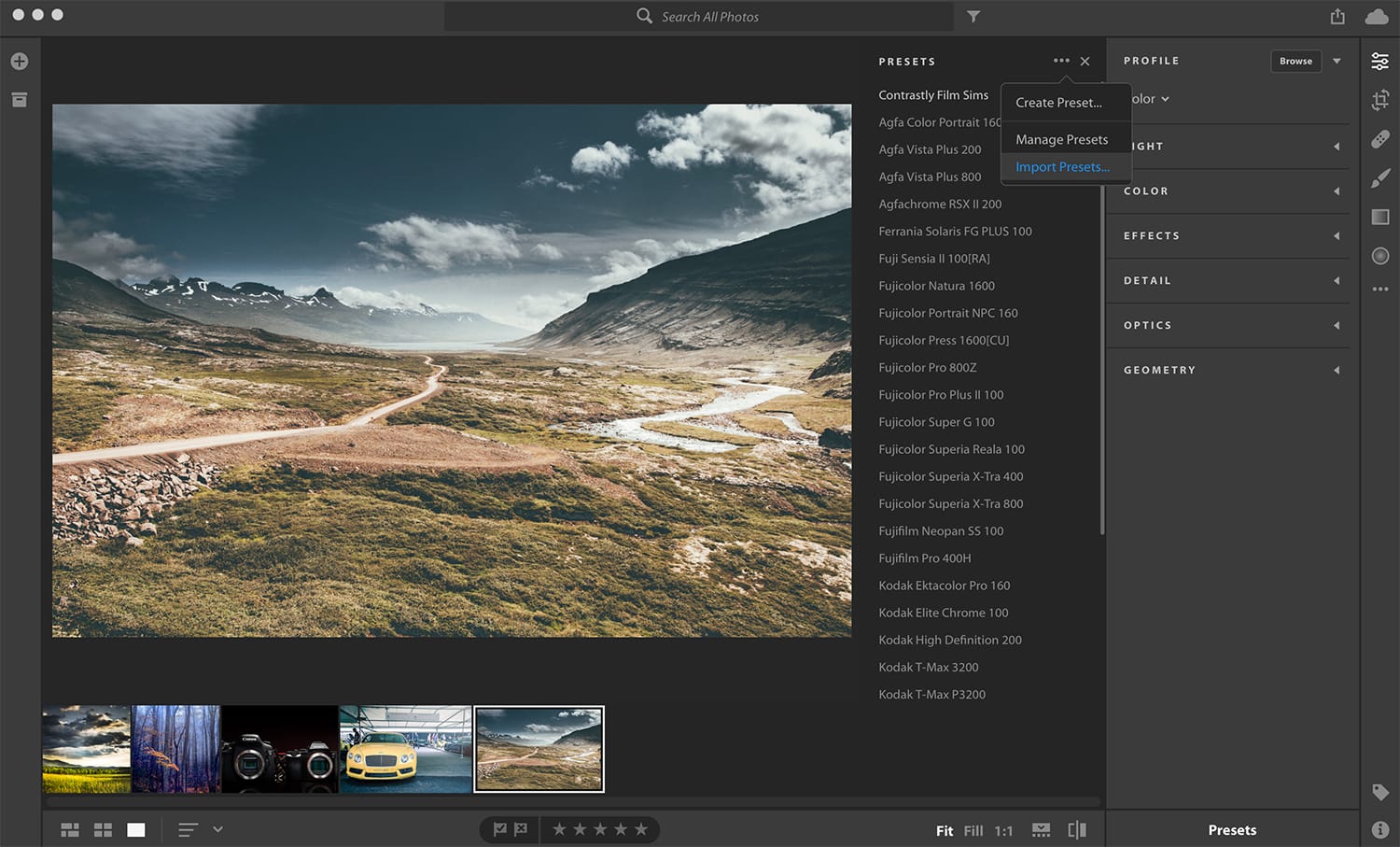 See the 3 little dots at the top of the Presets panel? Clicking them opens up a menu where you can select "Import Presets". Then simply find the preset folders that you have on your computer and sync them. They'll automatically get synced up to the Lightroom CC mobile app and lightroom.adobe.com website.
And while you're at it you could import some profiles too. Those will sync to the Lightroom CC app just as seamlessly.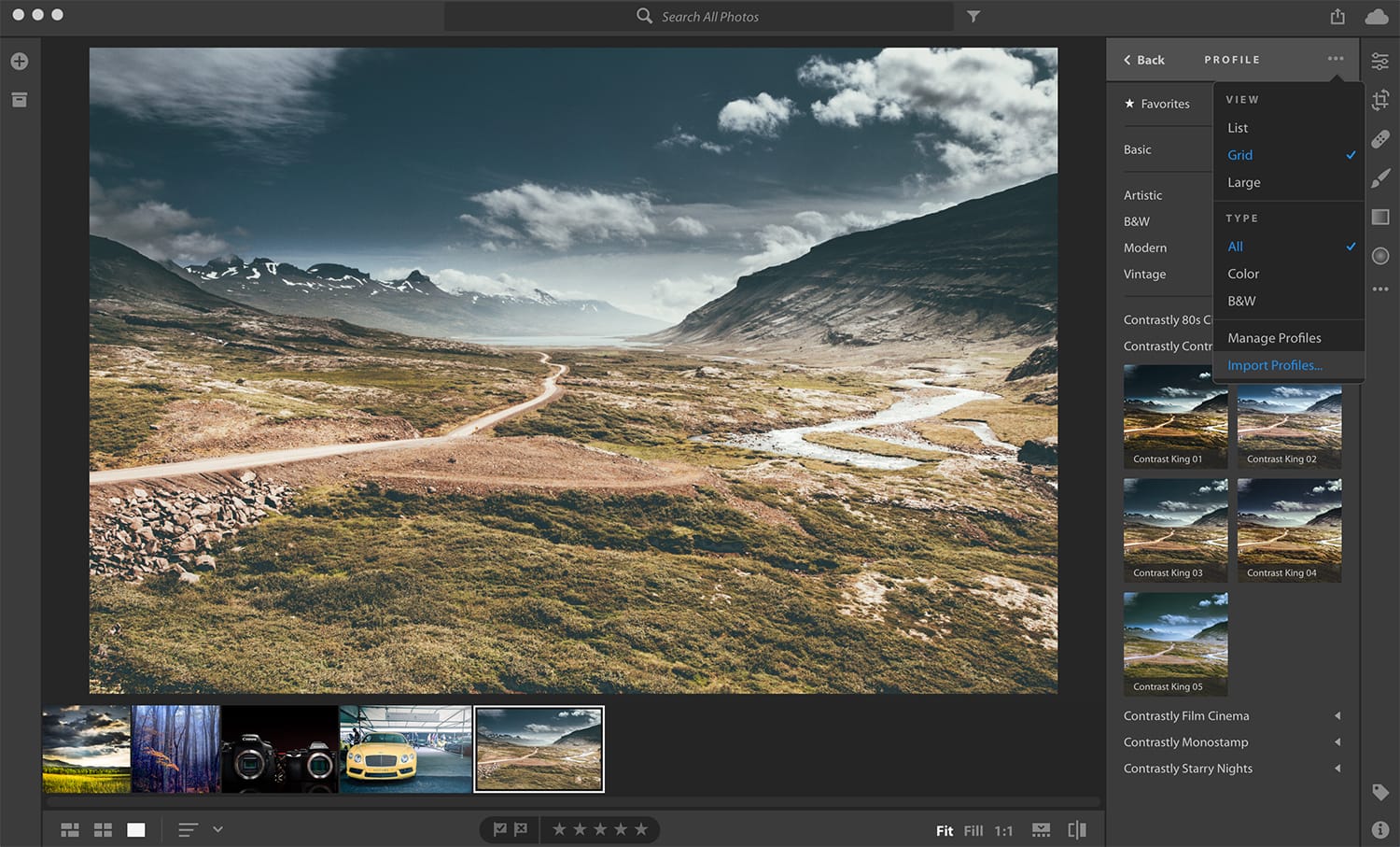 Simply click on "Browse" next to the "Profile" panel heading and then click on the 3 little dots to open up the menu and select Import. Then locate your profiles on your computer. Similar to importing presets, the profiles will also get synced to the Lightroom CC mobile app.
Then open up the Lightroom CC app on your iOS or Android phone and you'll see all of your presets and profiles are right there, waiting to be applied to your images! It doesn't get any simpler than this.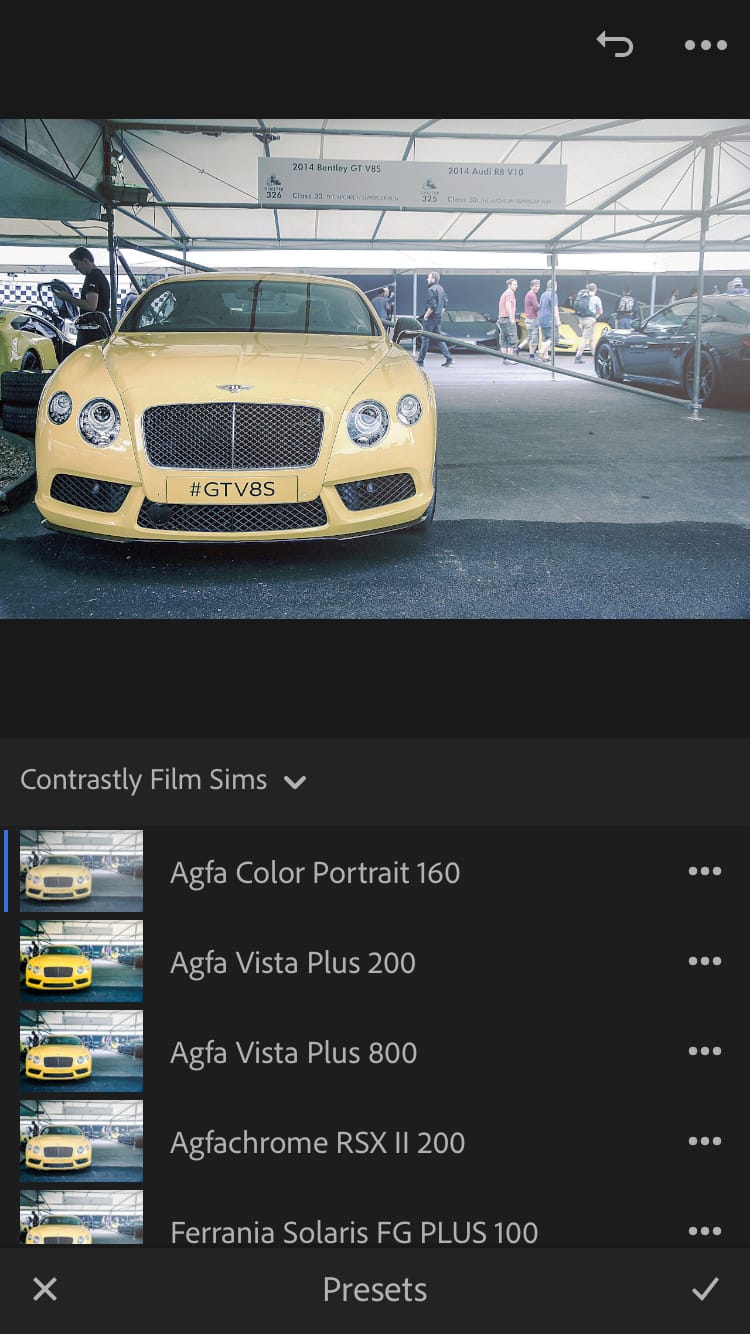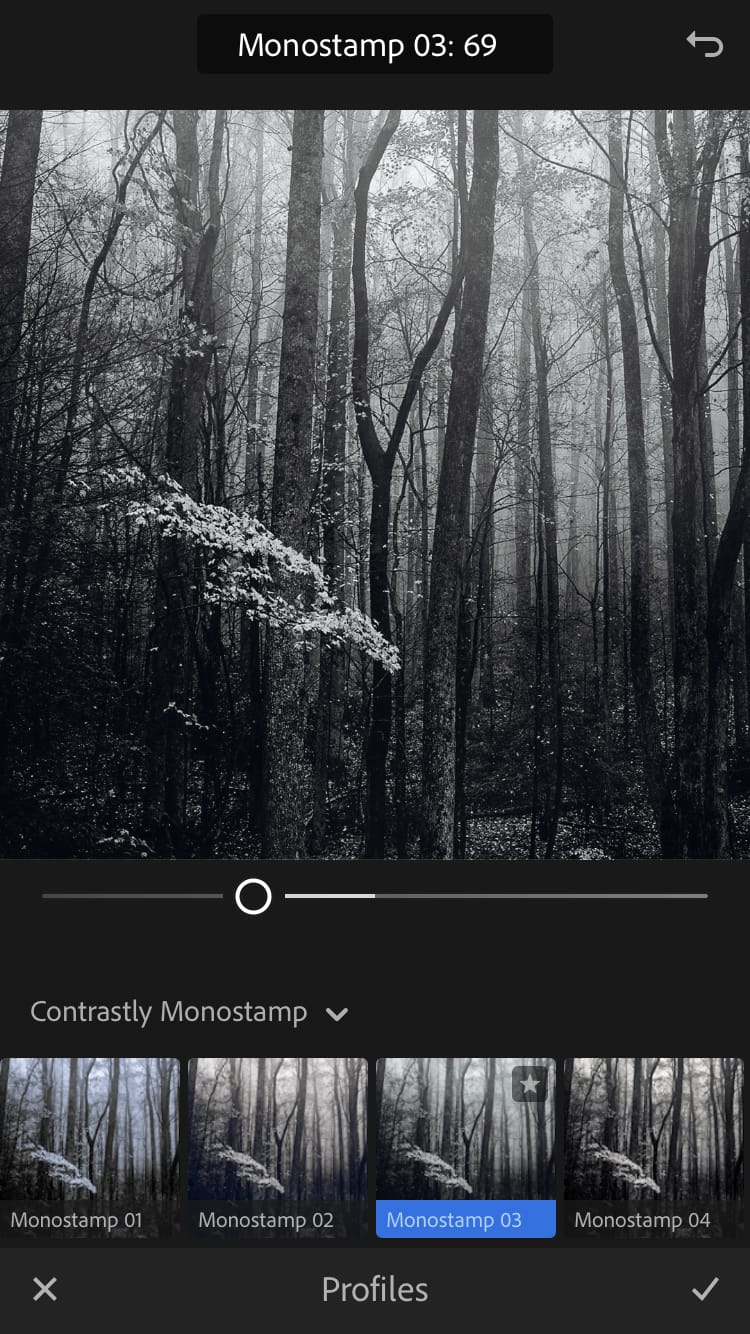 That's not all. With this update, Adobe also brings your presets and profiles over the to web-based Lightroom editor at lightroom.adobe.com. This essentially means that you can now sync presets across every single device you own. And even if you don't have your own computer with you, or your phone died on you, you can still access your presets and profiles from the Adobe website and keep editing right there.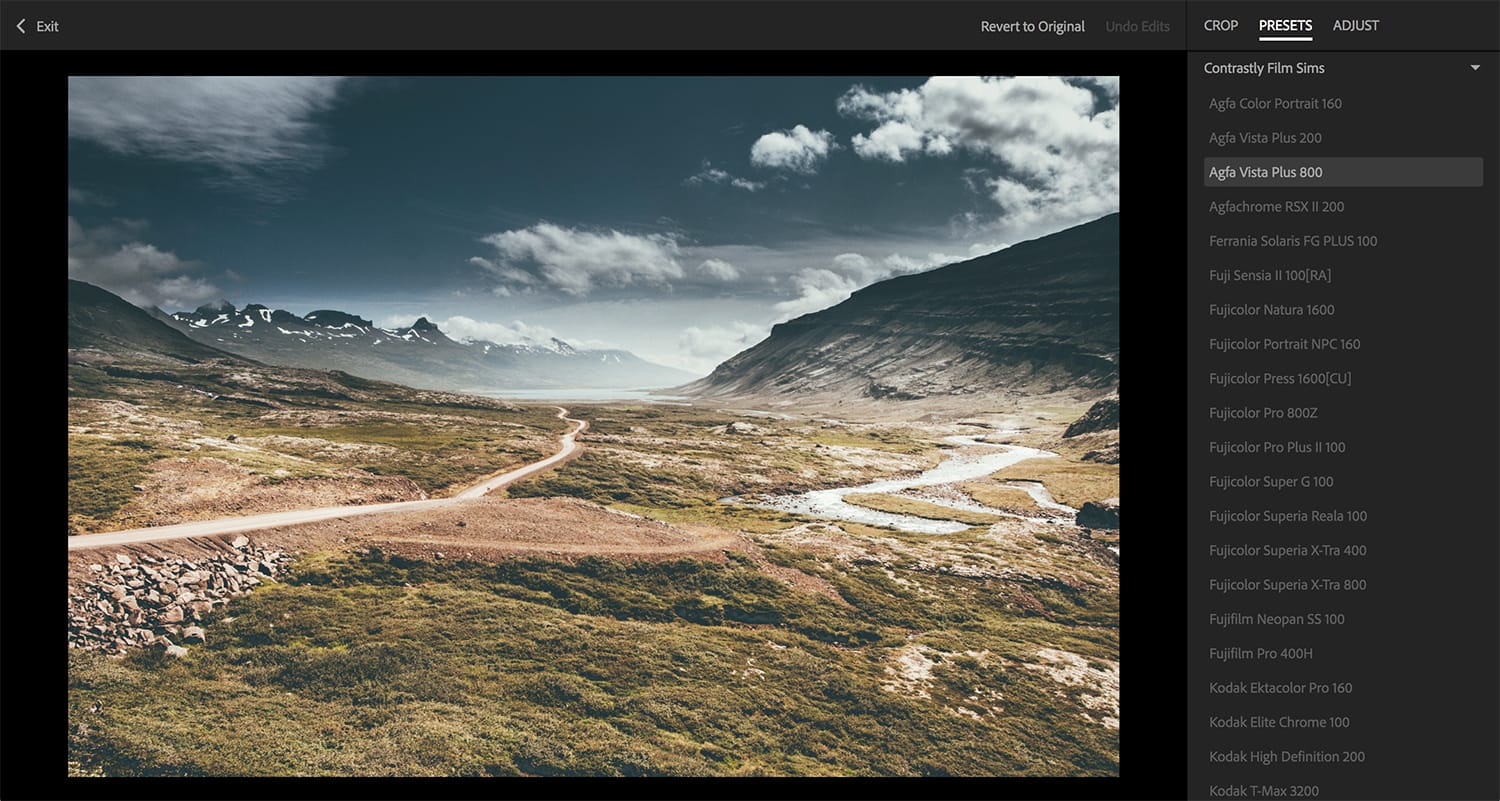 Of course, keep in mind that the editing features, the tools, and the modules that are currently available in Lightroom CC (cloud-based version) are still somewhat limited compared to the full-featured Classic flavor of Lightroom (the desktop-based version). Still, these are exciting times to be a photographer and for retouching images!
It goes without saying that all of the Contrastly presets & profiles are compatible with this update 🙂
If you'd like to learn more about the recent update to Lightroom CC, head over to the Adobe website.