Overview of the WeMacro Focus Stacking Rail
Many photographers today want to know how to take macro pictures, thanks to a growing number of beautiful images online of small plants, animals, and insects.
Macro photography is not always easy, especially for beginners, but it is one of the most rewarding genres of photography you can do. Besides developing the skills to capture these images, it is also important having the necessary equipment. Focus stacking could be achieved manually, but also through an automated rail.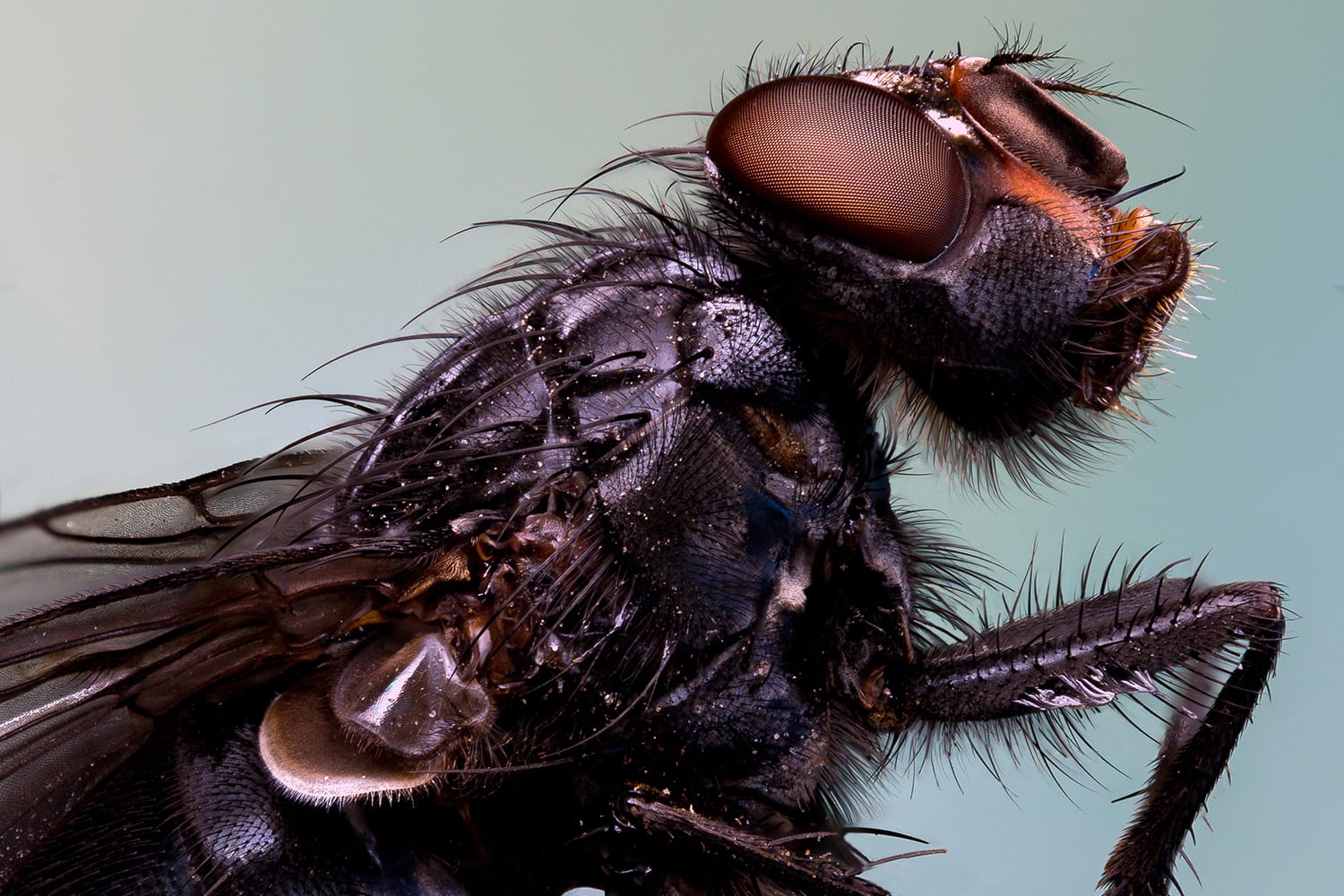 What is Macro Photography
While there are many technical definitions of what makes a macro image, the simplest explanation is as follows. Macro photography is the art of making tiny things look big. You can do this by getting very close to your subject, or by getting a telephoto lens and zooming in.
The proper macro photography definition is an image whose subject is reproduced to at least 1:1. That means that the image on the camera sensor or film plate is the same size, or even bigger, than the real-life subject.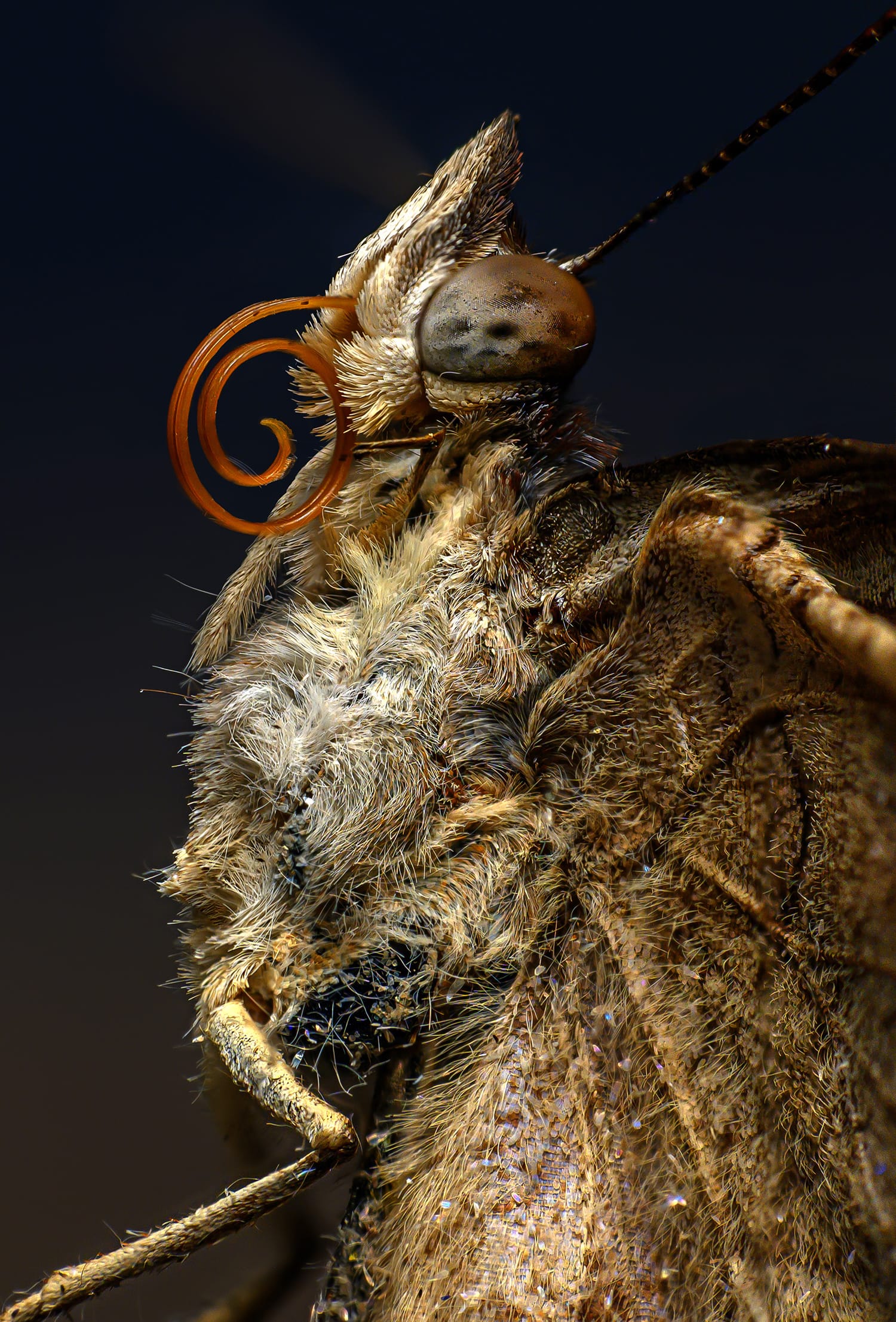 Depth of Field for Close-Up Photos
For non-macro photography, your subject won't be especially close to your camera – maybe 5 or 6 meters, or even as far away as the horizon. At these distances, a normal aperture of f/8 or f/11 typically will render a sharp scene from front to back (aside from extreme telephoto shots, since telephotos have less depth of field).
Macro photography is different. When you take close-up photos, you naturally end up with very little depth of field, even at small aperture values. At 1:1 magnification, your depth of field may be so thin that you can't get a fly's head and feet both to appear sharp at the same time, even though they are just millimeters apart! At magnifications greater than life-size, depth of field is very small, so you need a large number of images combined together to get everything into sharpness.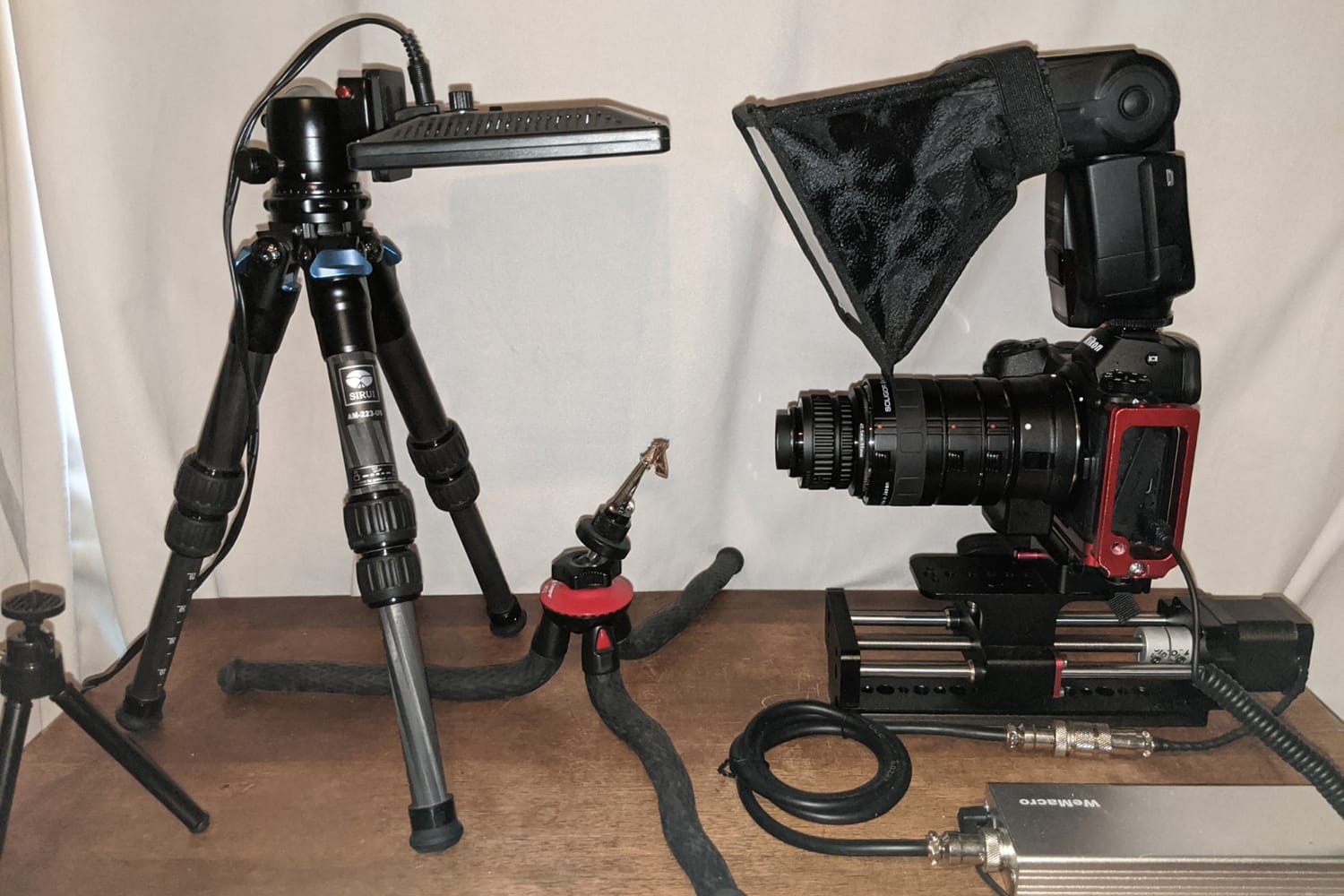 Automated Focus Stacking Vs Macro Rail
The problem with a macro focus rail is that it doesn't do anything to combat the biggest complication in the technique: human error.
With a macro focusing rail, the photographer has to physically touch the rail (which is connected to the camera) introducing the possibility of camera movement or misalignment. It also relies on the photographer's estimate of how far to turn the knob between each shot. The process is very imprecise and slow.
A macro focus rail has a motor and is controlled remotely. This eliminates much of the human error that was mentioned earlier. Through this device, the photographer programs the starting point, stopping point, and decides how many images are going to be captured between those two points. The unit automatically splits up the distance into equal movements and does all the work for you. The setup is completely customizable.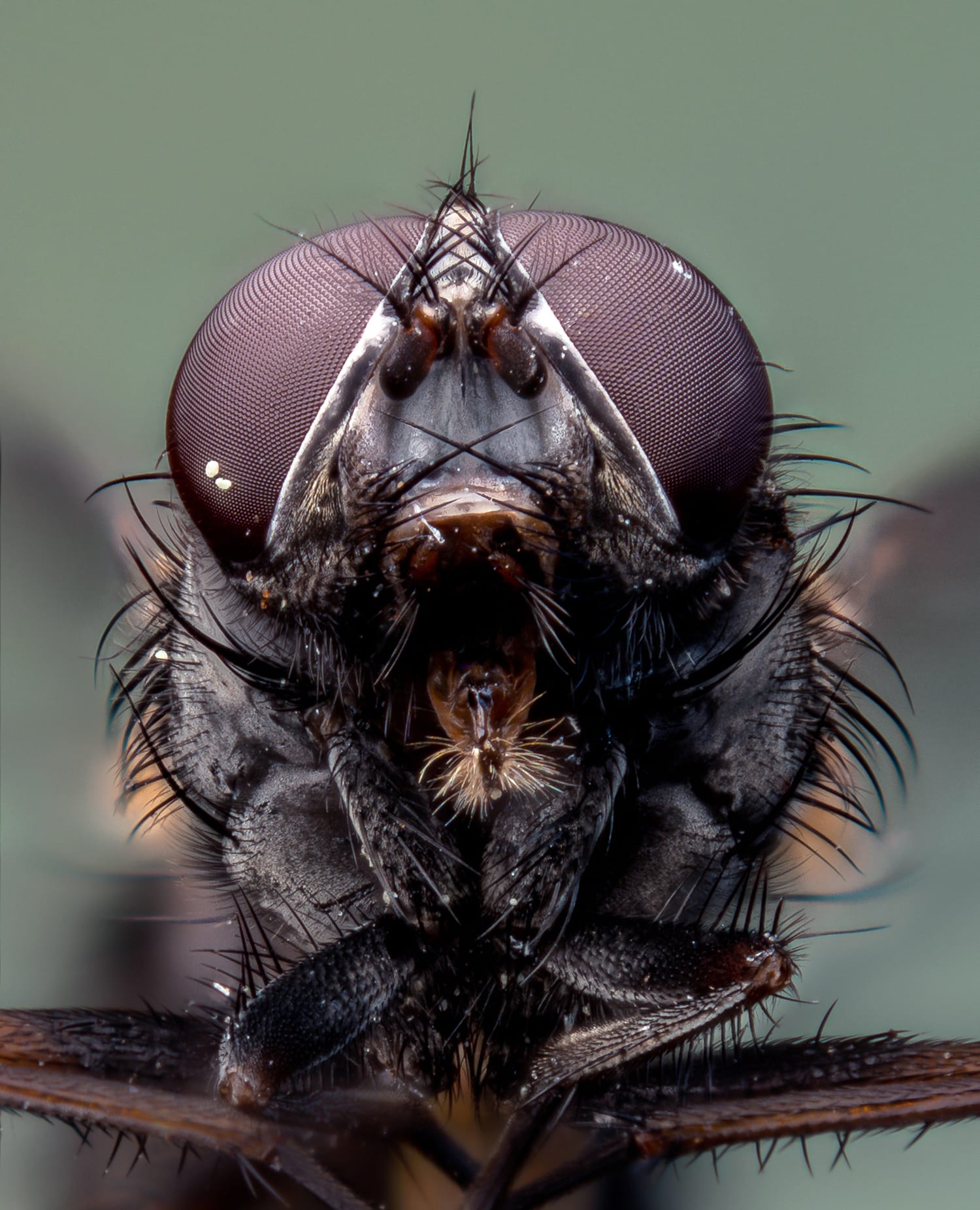 About WeMacro
Within the market for electronic stages used for macro focus stacking, the bar is set very high by Cognisys or MJKZZ. However, and for almost five years, there is a new player that offers respectable quality at a more affordable price: WeMacro Focus Stacking Rail.
The WeMacro rail is a motorized macro rail and camera trigger. Once a shot is set up, you can hit start and walk away. When you come back, you'll have images ready to be stacked.
1. Build Quality & Design
Black anodized aluminum is screwed together to make the frame. The machining of the aluminum parts is of acceptable quality. The linear screw and rails are of higher quality and are free from defects. The device is 1um step accuracy.
Weighing 1.3kg, plus the weight of the camera and lens, equipment is going to be needed that can support that amount of weight. Mounting shouldn't be a problem as the bottom of the rail has an Arca Swiss style profile that can be clamped down. Additionally, there are a series 1/4″ and 3/8″ holes that alternate between being threaded and unthreaded.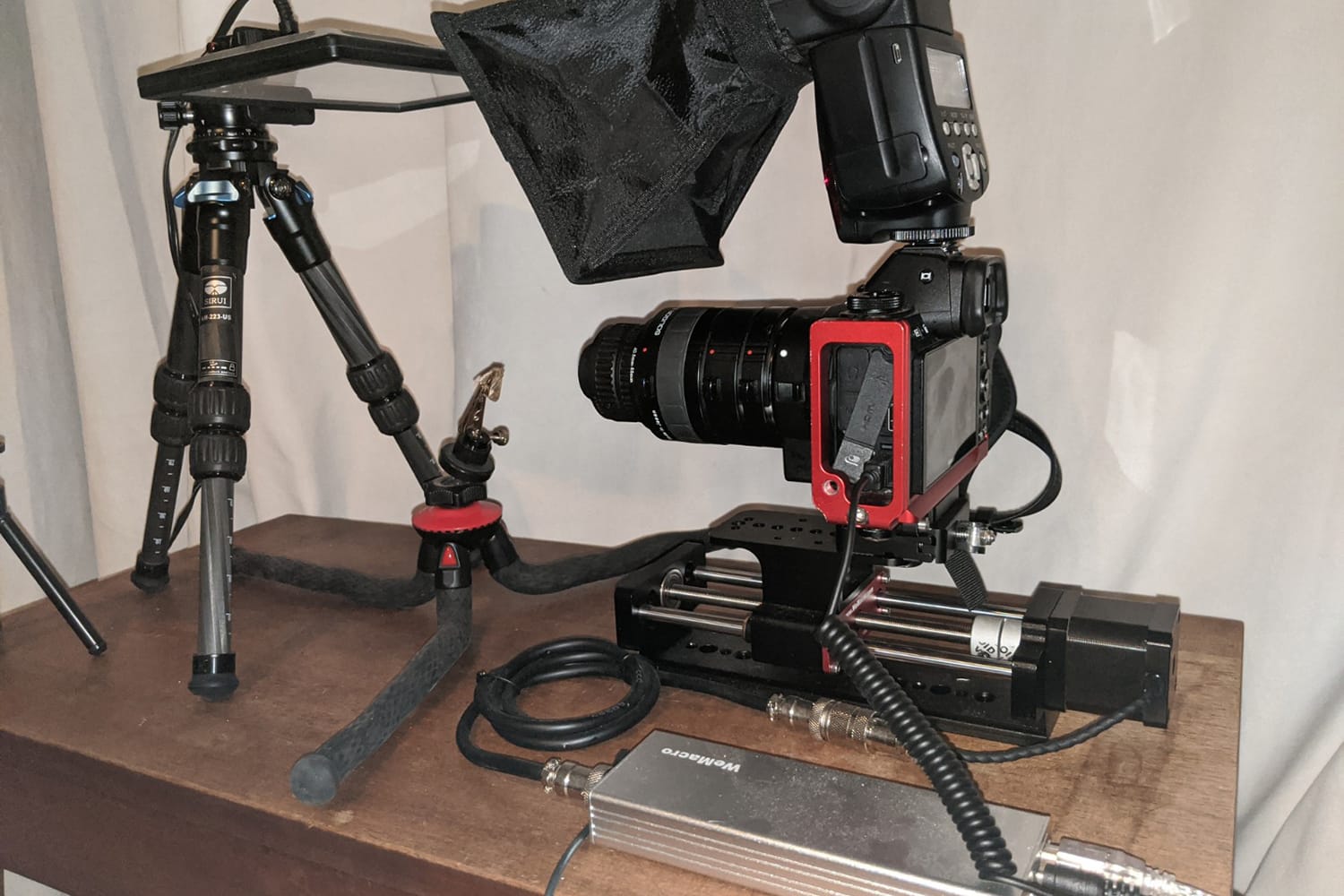 2. Specifications
The WeMacro device has a minimum step size of 1µ, and according to the manufacturer, it can carry a load of 3kg using a 12V power supply. The motor driving the WeMacro unit is a 47mm deep NEMA 17 motor with 5mm shaft size, and the thread on the rail screw shaft is very fine (1mm thread pitch – 10 rotations make for 10mm travel). The stepper has 200 steps per revolution (1.8 degrees per step), and the full motor step means 1000micron/200, = 5-micron movement; this contains 5/0.3125=16 micro-steps. The motor is bipolar: 2 phase and 4 wires.
3. Software
The rail can be controlled with a phone (iOS or Android) or tablet over Bluetooth, tethered to a Windows or Mac computer, and also synced to Helicon focus. The WeMacro Android app needs to be downloaded from the WeMacro site. When the rail is on, the app will automatically connect to it via Bluetooth.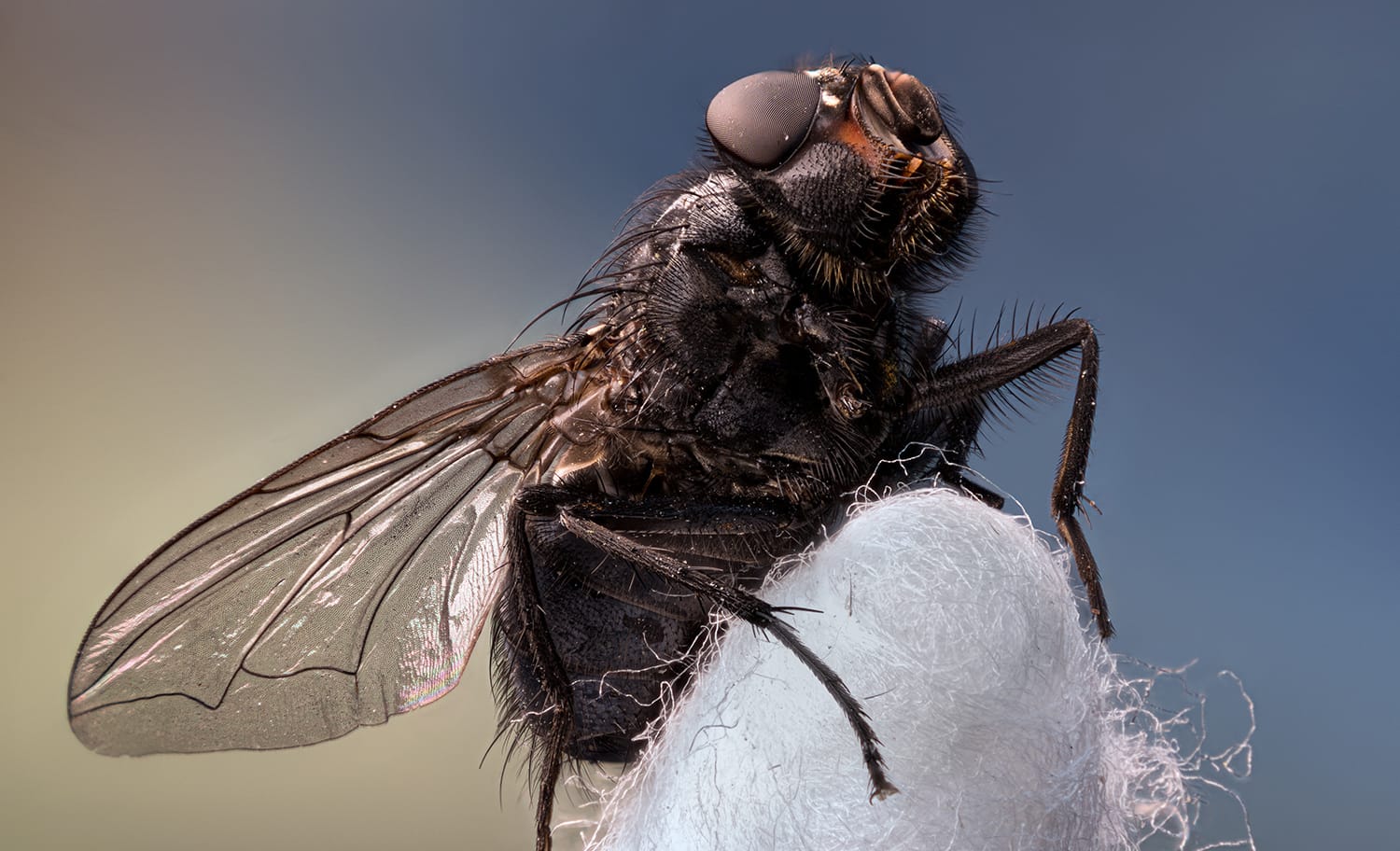 4. Working outdoors
According to the manufacturer, the WeMacro stage can be powered in the field by a 12V lithium battery or any lead-acid battery which can provide about 2 amp current (specifically a DC cable with 5.5mm x 2.1mm plug, with positive pole inside).
5. Modes
WeMacro runs in one of two modes: a fast "mm" mode or a briefer "micron" mode which presumably corresponds to stepping and micro-stepping. The fast "mm" mode is fast and brash, traveling 50mm in 17 seconds. The "micron" mode is also fast but very brief.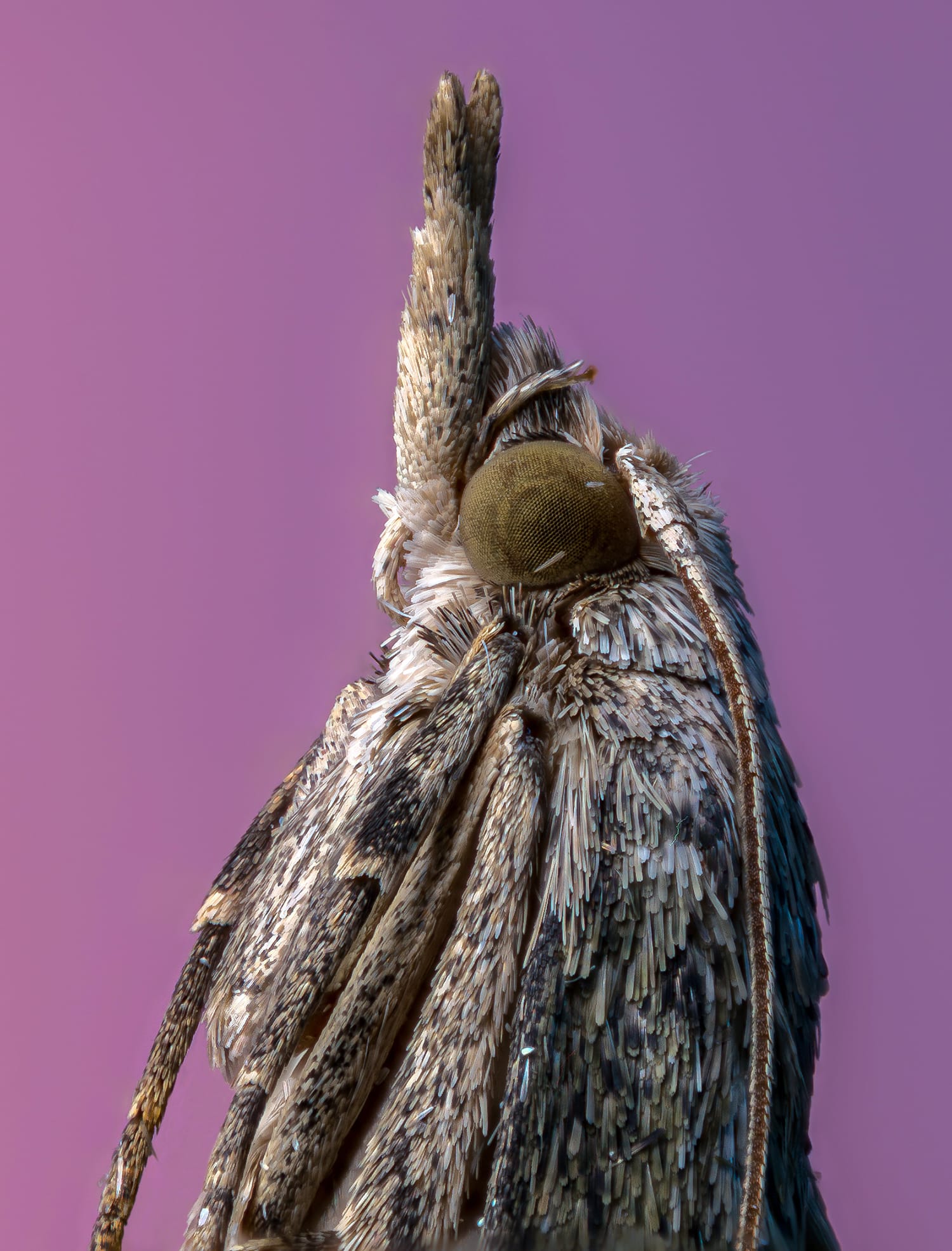 What's included
WeMacro rail
Control box (Bluetooth build-in)
Power supply
USB cable (about 1.5m)
Stepper motor cable (about 1 m)
Shutter extension cable (about 1.5 m)
Shutter release cable
One 1/4-inch bolt for camera
One specimen holder (Easy to set your sample, there is 1/4-20 thread in the nut, easy to install on other equipment.)
A quick-release clamp on the rail
Conclusion
In the worlds of Alec S.,
"Came across WeMacro products recently and simply blown away for what it offers. It comes as a simple plug and plays solution. Easy to set up, easy to use. Very impressive manual with a highly detailed description of installation and software configuration. Took me just an hour to figure everything out. Besides Macro Rail itself, there is an amazing kit called Raynox DCR 150 tube lens. I spent tons of time researching the subject of how to use a microscope objective with DSLR cameras. And it's not an easy one! It's good to try to experiment with different lenses and adapters and tries different ways of doing macro.

Basically, that tube lens kit removes all the hassle of doing too much research and unsuccessful experiments with all those ring adapters, etc. Its already done for you. You're basically buying a macro kit that is well thought out and ready to be used out of the box. Just mount it on your camera and you're good to go. Just focus purely on your photography instead of dealing with all the headaches of how to properly manage all that hardware.1

Mount your favorite microscope objective and enjoy the magic! Build quality and overall craftsmanship are surprisingly top-notch, I couldn't believe such equipment can come at such an affordable price."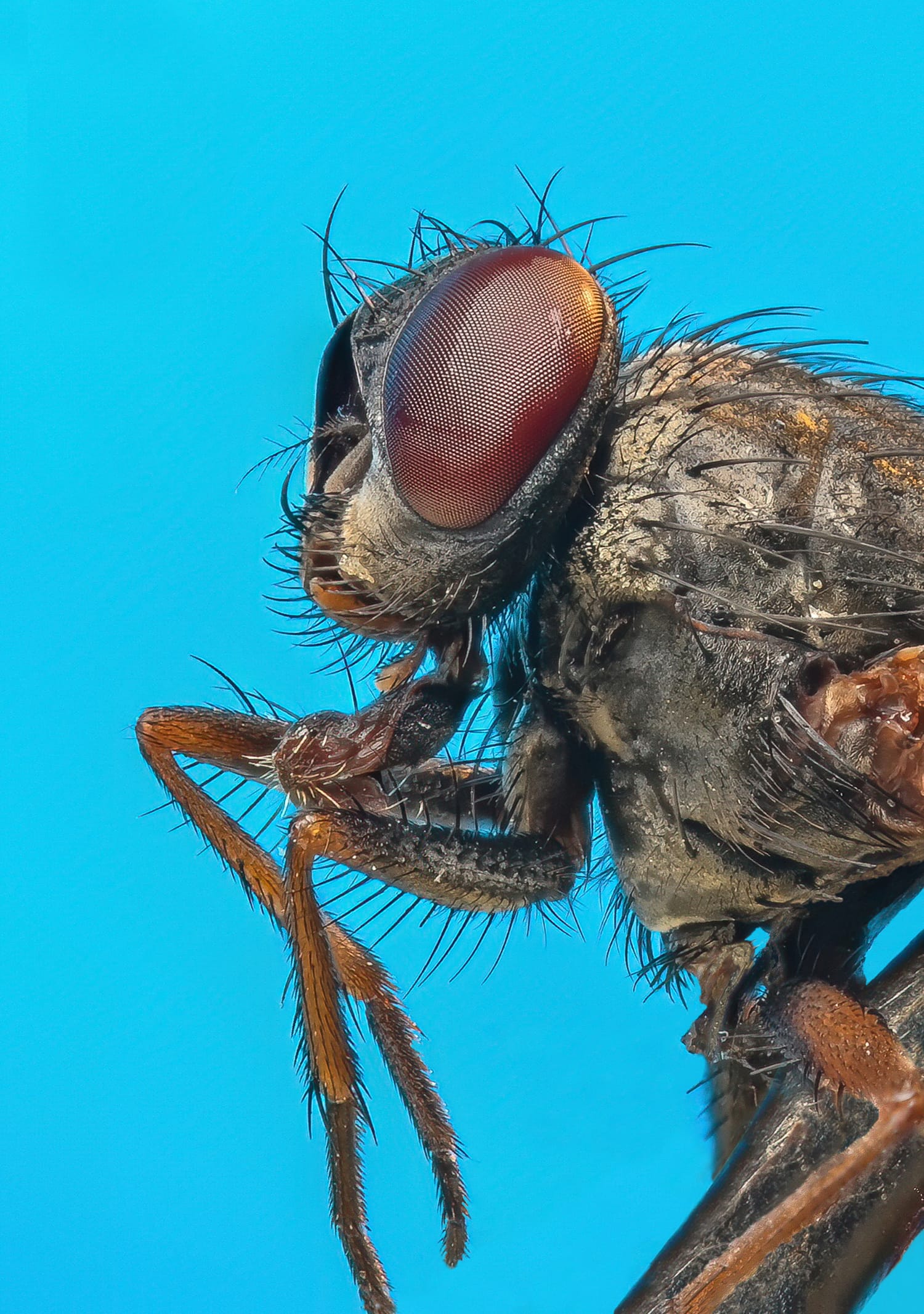 Example of compatible gear
Macro photography, through this automated rail, could have many possibilities of equipment to achieve extreme close-ups, such as the gear used by Alec S. to create all the images for this article:
Nikkor EL 50mm reversed
Raynox 150
Kenko extension tubes
Viltrox L116T LED light
Helicon Focus (photo stacking)