First Look at the Panasonic Lumix GH4
Panasonic finally announced price and availability for the Lumix DMC-GH4, a mirrorless compact camera that blurs the line between consumer and professional video recording capability. The U.S. sale price was announced at $1699.99 for the body only and $1999.99 for the optional DMW-YAGH video interface unit. It will be available in May and you can preorder it now.
On the outside, the GH4 looks strikingly similar to the GH3. Control dials and buttons are almost all in identical locations. That is where the similarity to the GH3 ends. Engineers at Panasonic completely rebuilt the internals of the camera with a re-designed OLED, image sensor, improved processing, a new autofocus system, and—of course—impressive 4k resolution video.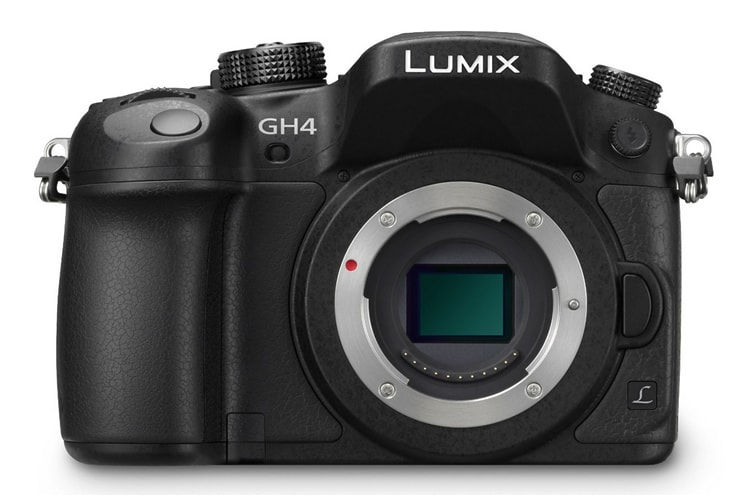 4k Cinema-Style Shooting
Let's start with what most people are talking about: 4k video shooting. The GH4 will put cinema quality video shooting capabilities into the hands of many consumers. The GH4 captures either Quad HD (3840×2160) at a max frame rate 29.97p or "Cinema" 4k (4096 x 2160) at frame rates as high as 24p.
Panasonic included a variety of video shooting formats. The GH4 supports NTSC and PAL video recording with several frame rate options, as well as MOV, AVCHD, and MP4 recording. For fine tuning, the GH4 has focus peaking, zebra pattern, and numerous setting options (black-level adjustment and gamma settings) to enhance video capability.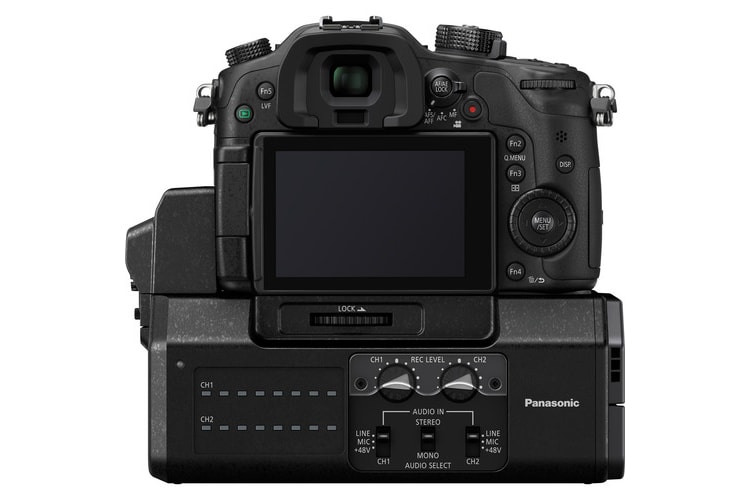 Because the Lumix GH4 is capable of producing cinema-quality video, Panasonic is releasing a companion Interface Unit (DMW-YAGH) to complement and improve the camera's movie making capability. The nearly $2,000 add on costs more than the camera itself, but provides an extensive array of industry standard connectors that transform the GH4 into a professional cinema quality recording device. The dock-style Interface Unit features XLR audio inputs, an SDI input for time code sync, four HD-SDI connectors, and HDMI.
Image Sensor and Processor
The heart of the camera is a new 16MP sensor combined with the Venus 9 processing engine. From available image samples, it is clear that the new sensor and image processor create exceptional images that favor realistic color reproduction. Compared to the GH3, images from the GH4 have less contrast, are smoother, and are not over-sharpened. This is ideal for post-processing. If you like to make tone curve adjustments, images from the Panasonic GH4 should be easier to work with.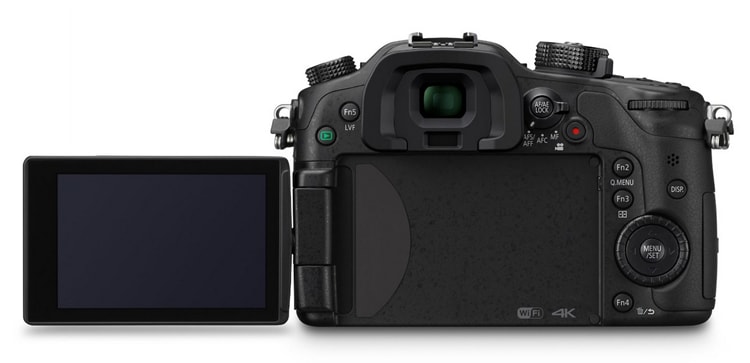 This is refreshing as many cameras are trending toward extremely high contrast, over-sharp images that are more difficult to manipulate in the digital darkroom.
DFD Autofocus
The GH4 includes Panasonic's new DFD or "Depth From Defocus" autofocus system. DFD helps eliminate many of the problems related to contrast detect autofocus. In its simplest form, contrast detect autofocus works by adjusting a lens until it detects maximum contrast in a subject. One of the problems with this type of system is distance—contrast detect has no way of telling how far a subject is from the lens. Some manufacturers have created AF systems that mix contrast and phase detect AF to improve performance. Panasonic implemented another strategy with the development of DFD.
Panasonic DFD integrates known performance variables of Panasonic lenses—things like bokeh characteristics and focal length—with contrast detect focus to create a faster focusing system. The GH4 has a memory bank of lens data. When it focuses, the camera predicts the distance to a subject using known lens characteristics before contrast detect focus takes over.
With the help of a 49 point AF system, the DFD focus process improves GH4 focus performance to an advertised 0.07 seconds. The GH4 will shoot at 7.5 fps with auto tracking and at 12fps continuous. Right now, the camera only has lens DFD lens profiles for Panasonic's micro-four-thirds lenses.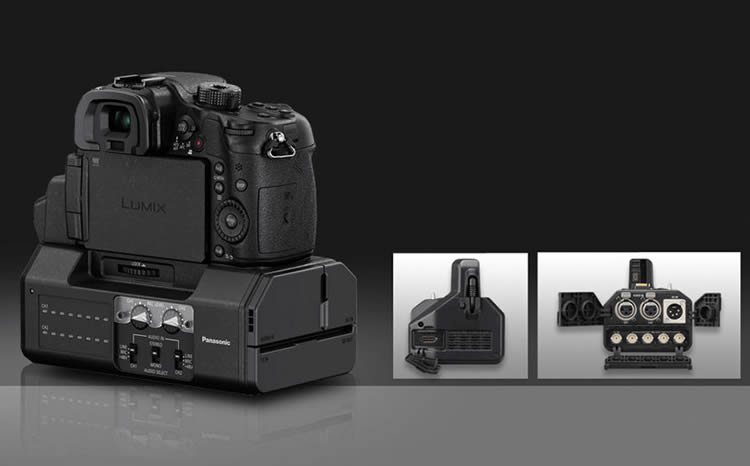 Conclusion
This is not a simple update on the Panasonic GH3. While it looks the same externally, the components of the GH4 were reengineered from the inside to provide exceptional imaging performance, an innovative DFD autofocus system, cinema-quality 4k video capabilities, and compatibility with purpose-built movie shooting extras.
This is the ultimate camera for the video shooter who needs all-around performance and cinema quality video at a reasonable price.
You can order the new Panasonic GH4 on Amazon or B&H. The DMW-YAGH video unit is also available from Amazon and B&H.