Paramo Pajaro Photography Suit Review
Being that I spend 90% of my photography time outside, whether it's photographing landscapes or wildlife, having the correct clothing can mean the difference between having a whole day of photography or simply getting wet, cold and miserable and packing up after a couple of hours.
As I mentioned previously in my article The Art of Stealth, I use a variety of different clothing, boots and accessories depending on the terrain and environment.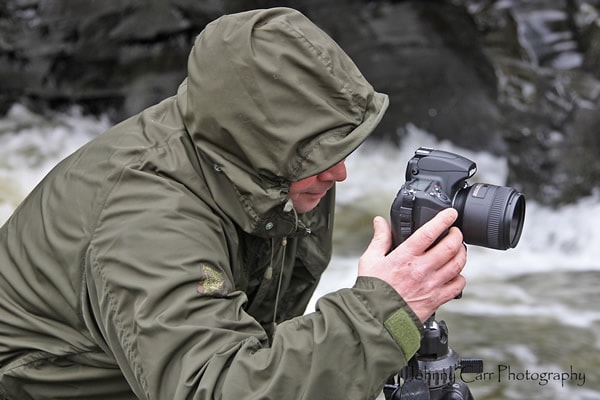 Over the coming months I will be putting to the test and reviewing a number of clothing items and accessories that I have never used before. The very nice people at Paramo sent me the Pajaro jacket and trousers to put through the paces, now I have never used any item of Paramo clothing in the past purely because of the price, I abuse clothing when I am out in the wilds and could never warrant spending over £200 on a jacket that I would most probably ruin the first time I wore it.
The Paramo Pajaro range is designed for people that love the great outdoors and more so for photographers that like to carry extra equipment that can be accessed with ease. One of the great features is the dry pockets great to keep that spare lens or memory card in without the fear of it getting a soaking.
Paramo use a fabric that is very unique called Nikwax Analogy and I must say I found this to be truly amazing, one of the days that I went up in to the mountains the heavens opened and the rain was torrential, I stayed bone dry but more importantly I zipped up the jacket over my camera and lens and the jacket saved my equipment from serious soaking and certain damage.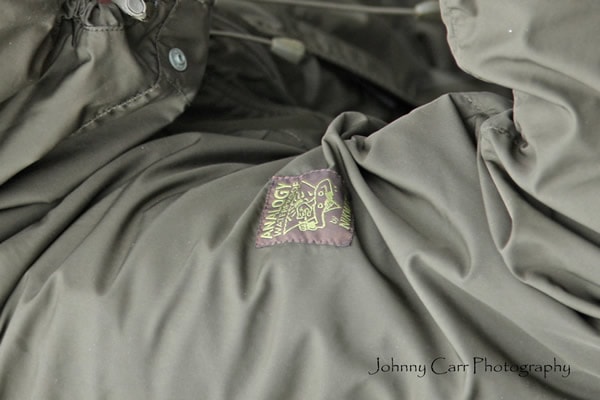 The rain, no matter how bad, just bounced off the jacket and trousers like water off the back of a duck—very impressive.
One feature that stands out is how lightweight these jacket and trousers are, you just feel so comfortable when wearing them, the trouser are meant to be over trousers but I personally found them so comfortable and warm enough to wear without any other clothing underneath, and that was in the snow.
Paramo seem to have managed this amazing balance with this jacket and trousers, they keep you warm when it's cold and cool when it's warm, never have I felt too hot that I needed to remove it or too cold that I wanted to pack up and go home.
Another good feature is the hood, its adjustable and should you be caught out like I was very handy. I was on a night time shoot recently and the wind chill was bitter, so I simply zipped up the jacket and it covered up to my nose, then I put the hood over my head leaving me with just enough vision to carry on working but feeling very warm.
This jacket has five handy sized pockets, not to big but big enough to allow you to carry extra items that you may need.
I have, over the last month, put these Paramo clothes through a lot of tests that I would not normally do, scrambled up mountain slopes and the slid back down, walked through rivers, used thorn bushes as a hide and every time it has stood the test.
Another thing that I have also done is asked others that use Paramo clothing their thoughts and have never had a negative reply, one gentleman that I spoke to claimed that he his jacket was over 10 years old and it still looked new.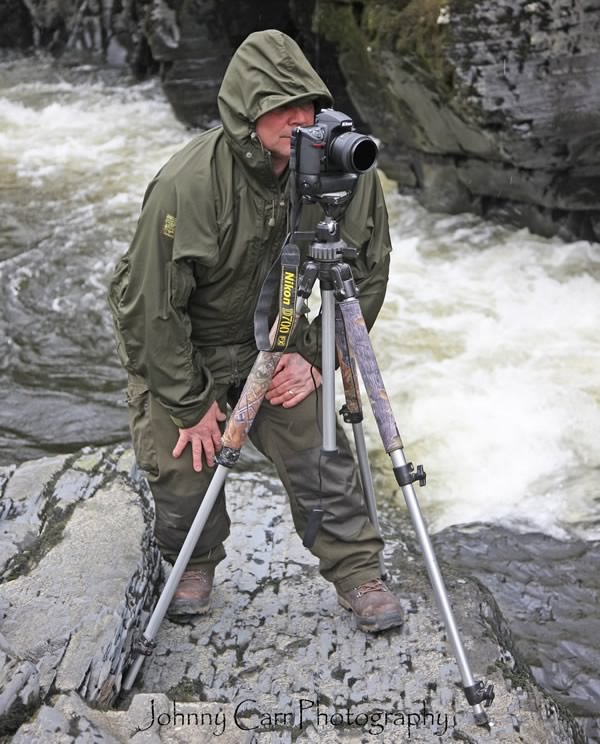 Jacket Features
Fully adjustable, roll-away hood with wired peak for increased field of vision and fit.
Articulated shoulders and sleeves for maximum freedom of movement.
Two-way reversed front zip with poppered internal storm flap allows ventilation and ease of access.
Upper arm vents for adjustable venting and temperature control.
Increased comfort when load carrying from reinforced shoulder construction and two removable foam insert strips in the back of the jacket.
Easily adjustable cuff design allows sleeves to be pushed or rolled up for cooling.
Excellent weather protection in all conditions from our unique 2" drip skirt and scooped tail.
Additional temperature control from single-handed waist and hem drawcord pulls, which also help eliminate rucking when load carrying.
Two external secure and 'dry' breast pockets large enough for OS-map storage, field guides etc.
Secure internal breast pocket.
Hand warming and 'dry' storage from two large and lined bellows pockets.
Trousers Features
Unrestricted leg movement due to articulation around the knee area. Comfortable and adjustable fit provided by adjustable waist and belt.
Handwarming and secure storage in two zipped hip pockets.
Poppered opening with zip fly.
One generous bellows cargo pocket on right thigh to carry large items (e.g. a field guide or map), with fold over top and secure popper closure.
Poppered ankle adjustment.
Constructed from Nikwax Analogy® waterproof fabric easily cared for and renewed with Nikwax® Waterproofing products.
Having now put this Jacket and trousers through some serious testing over the last month I have got to say they are amazing and that Paramo seems to have got it right when it comes to the manufacture and design. I do however have some points that I personally feel need addressing.
The poppers are a little small and can be a bit fiddly especially if you have big fingers.
The Zip on the Jacket also is on the small side and can be a bit fiddly if you have cold hands.
The other thing is the price The Jacket retails at £270.00 and the Trousers £145.00 and in the present economic climate this will be a little heavy for most people.
But you also pay for what you get and although the price is a little on the high side for most I would without a doubt recommend that Paramo clothing is worth every penny—good quality, impressive clothing.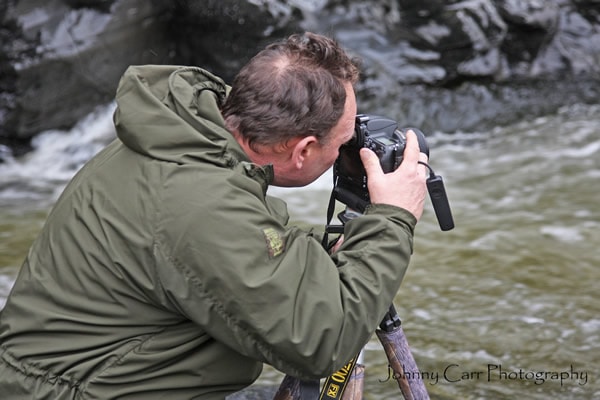 Unfortunately I have to return the ones that I have been testing and being like a lot of photographers at the present money is tight so I will have to start saving because having now used Paramo I don't want to be without it.
Paramo do a whole range of clothing and it is well worth taking the time to look at what is available.
Pictures in this review: Johnny Carr Photography.