Top 25 Essential Books for Enthusiast Photographers [2021 Update]
Photography is more than just a hobby or a passion; it is an art, a universal form of expression. As such, a true photographer never stops exploring and learning.
In photography, the constant hunger or yearning for learning is very important. While some attend workshops and contests, others prefer to read a good photography book.
Books have always been good teachers. No matter what your profession is, embracing opportunities to improve and develop your craft and skills is important. Here are our top picks for outstanding photography books.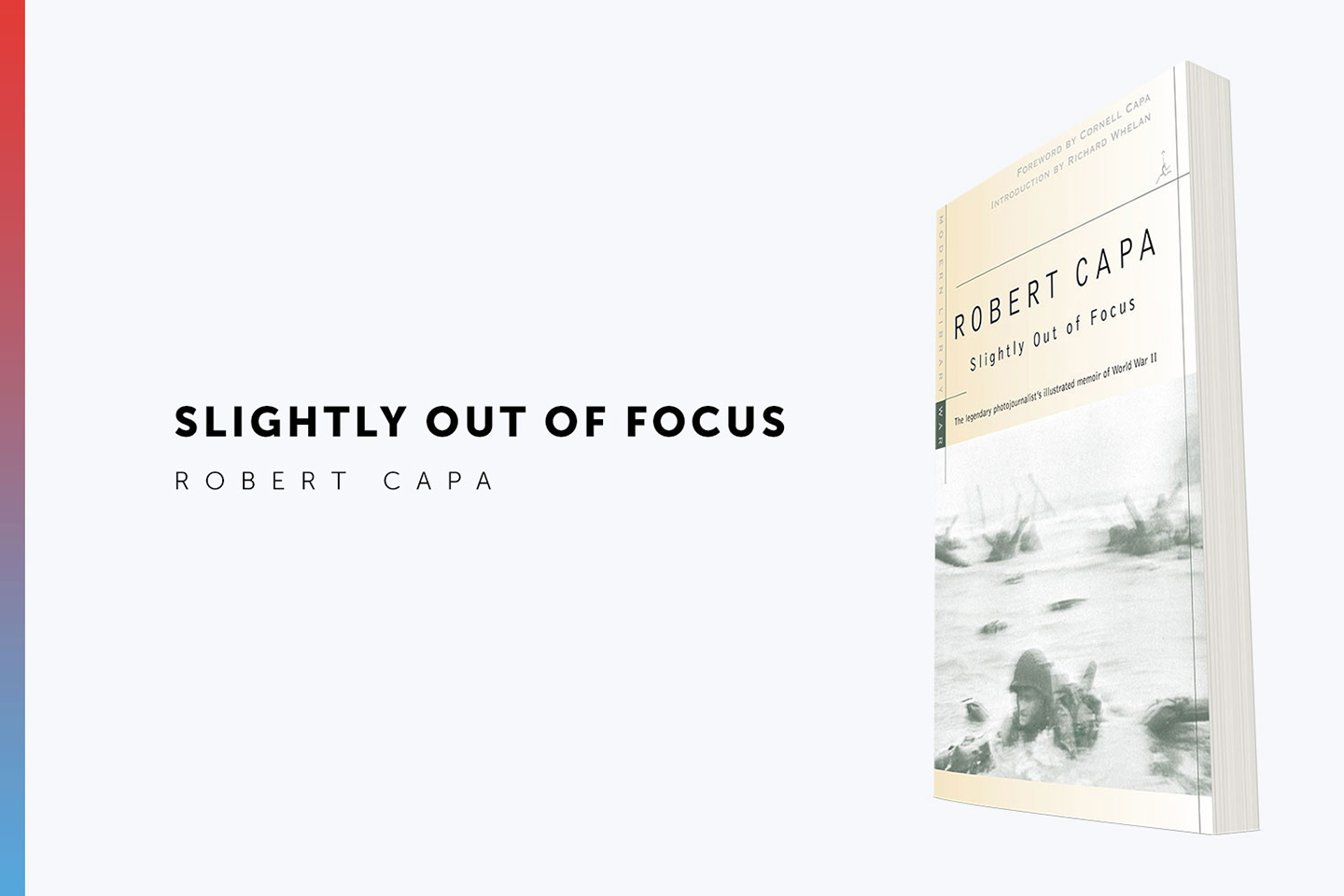 Endre Ernő Friedmann is better known as Robert Capa, photographer and photojournalist extraordinaire, famous for his war photographs. He is also recognized as one of the founders of Magnum Photos, a cooperative agency for freelance photographers worldwide.
Slightly Out of Focus chronicles Capa's journey through World War II. It shows his photographic masterpieces. He gives us detailed images of the men and women of war; those who were caught in the crossfire, and those who were right in the heart of it.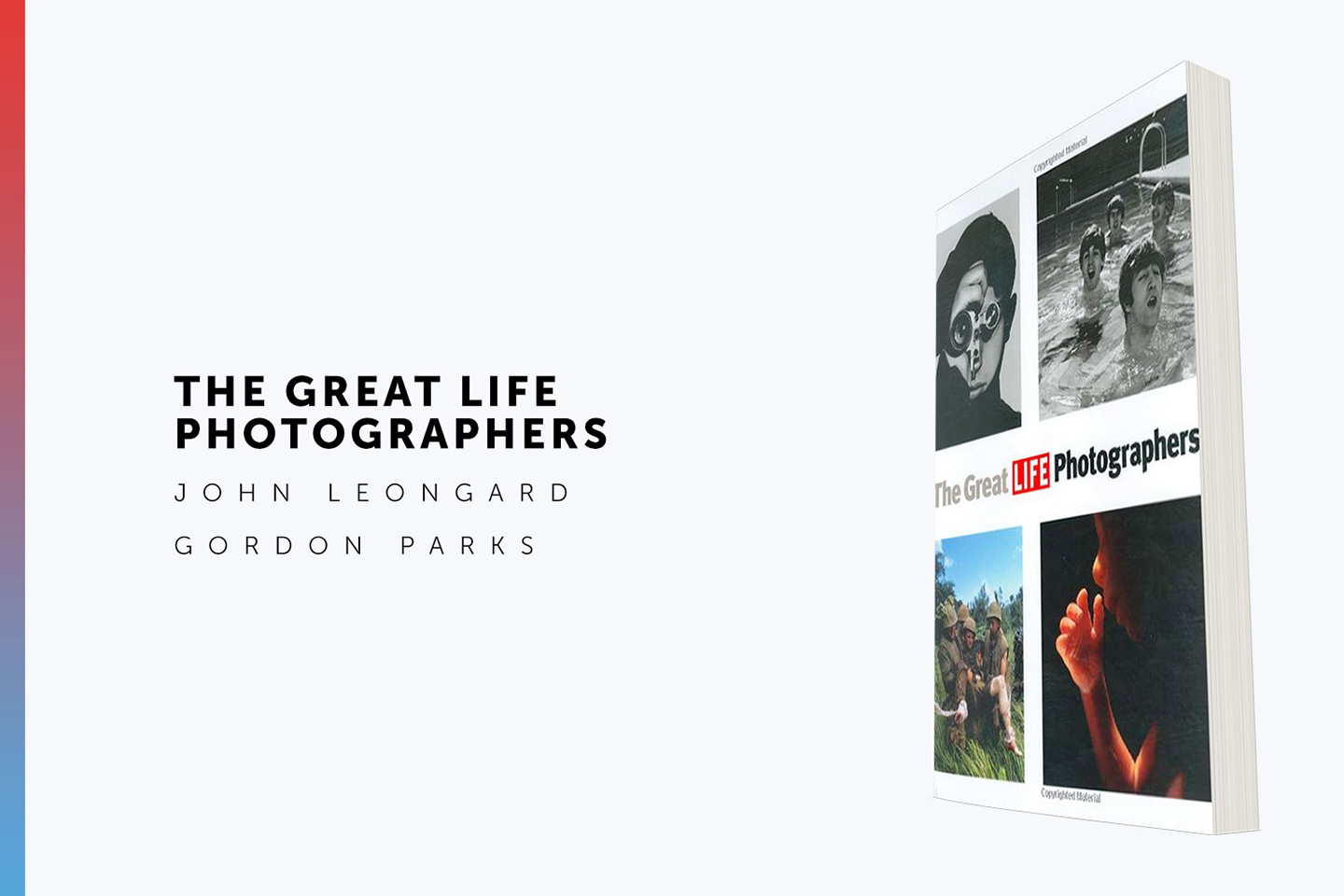 2. The Great LIFE Photographers – by the Editors of LIFE and Contributors John Leongard and Gordon Parks
This book is a collection of the best work of LIFE Magazine's photographers, including guests whose creative and vivid masterpieces were featured in the magazine.
What makes this an interesting read is that it does not only show the pictures; it also gives readers an inside look at the people who create the beautiful and vivid images.
The Great LIFE Photographers is where you will find all the firsts and most defining moments of history, like that of Gen. Douglas MacArthur, Jackie Kennedy and John Jr; and even the Beatles. This is definitely the book of life; and the book for all those who love life.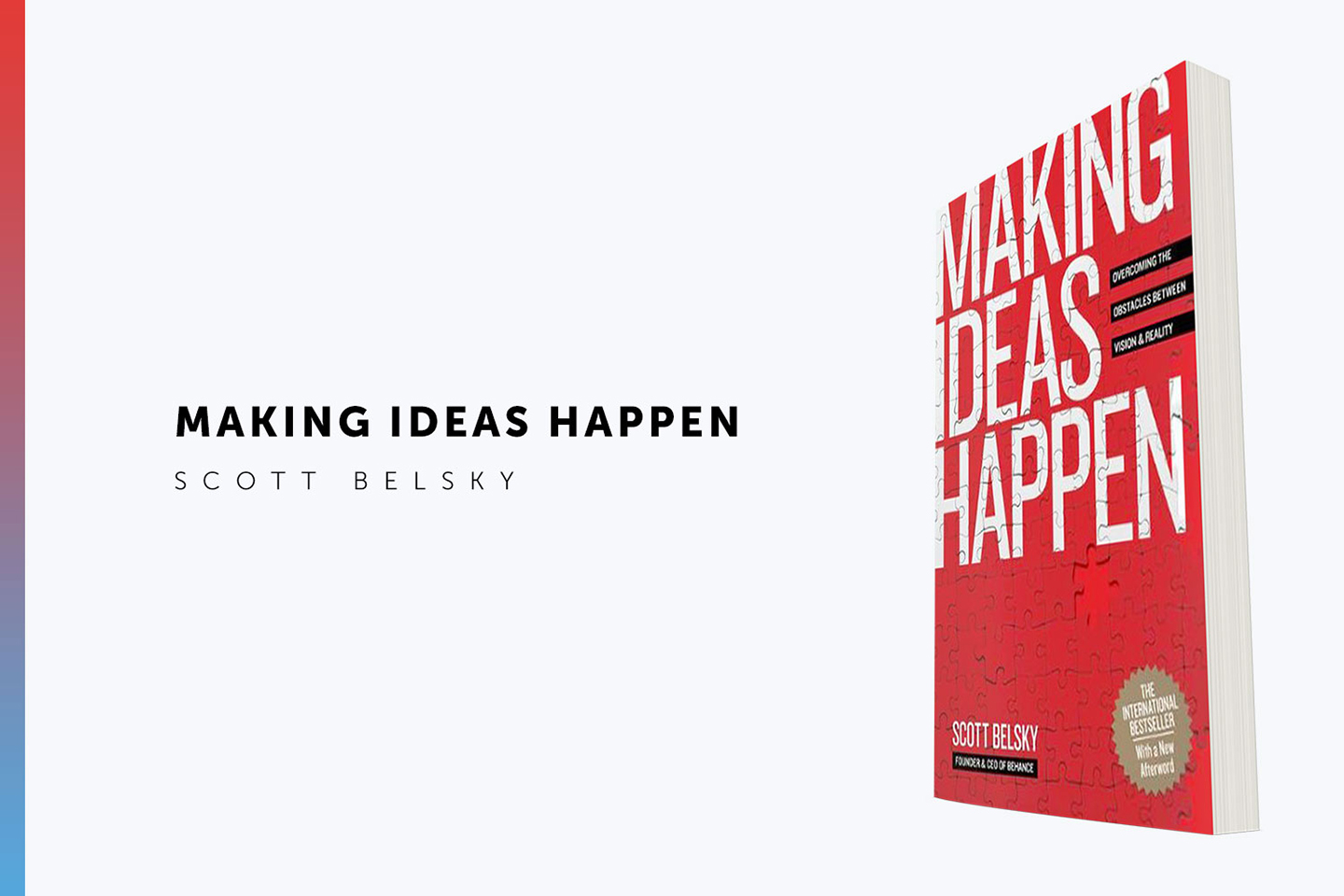 Making Ideas Happen is one of two books on this list that does not deal directly with photography.
Nevertheless, Making Ideas Happen will be a good help for professional photographers because it is all about turning big and small ideas into reality. The tips and tricks in this book will help professional photographers bring their careers to a higher, more productive level.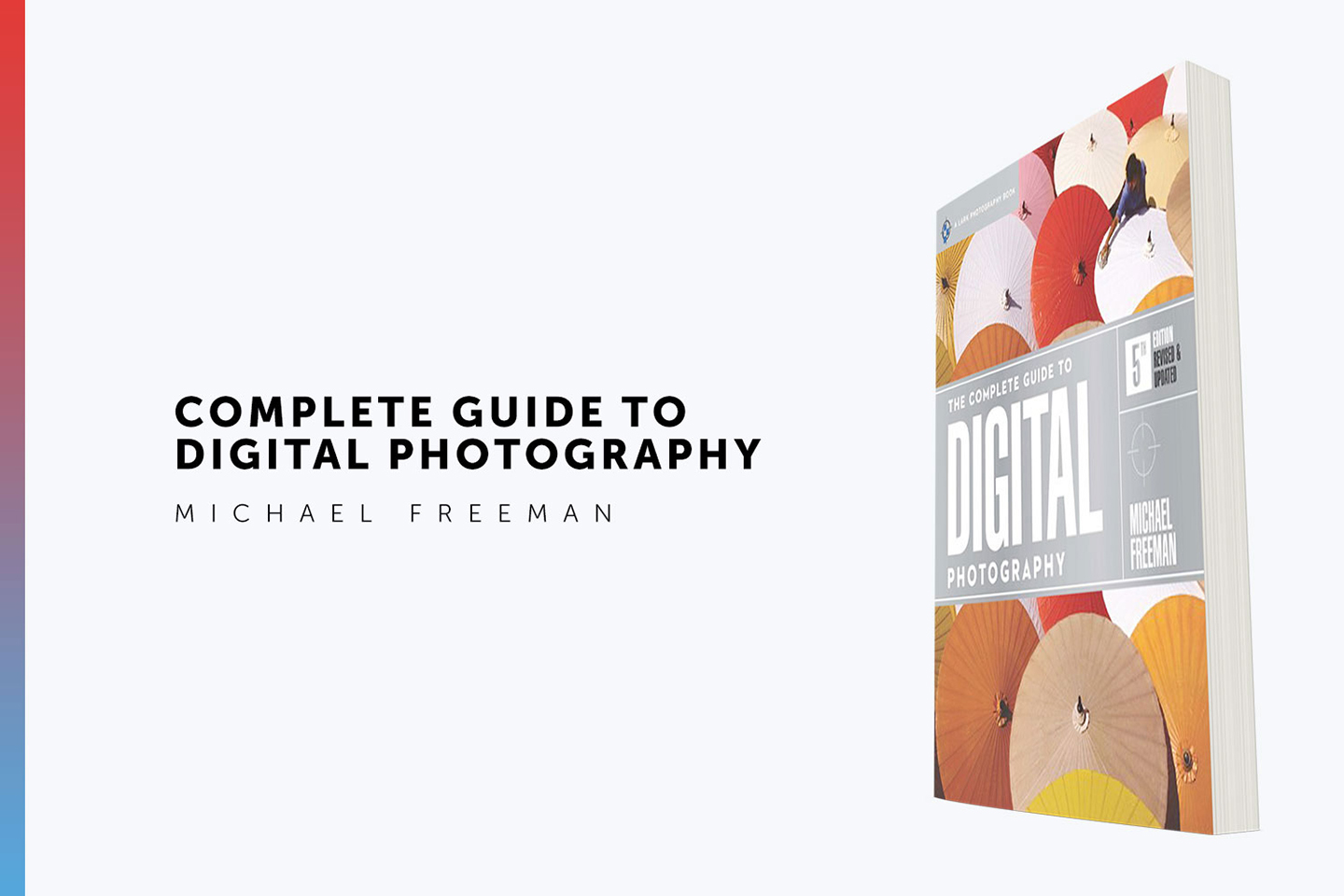 Presented in an easy-to-understand manner, this book is the most complete and updated guide on digital photography that you can find.
There are insights regarding how to choose the right camera, which equipment is best to use, as well as more complex issues like digital enhancing. Attention-grabbing photographs and illustrations make this book perfect not only for professional photographers but also for hobbyists and beginners.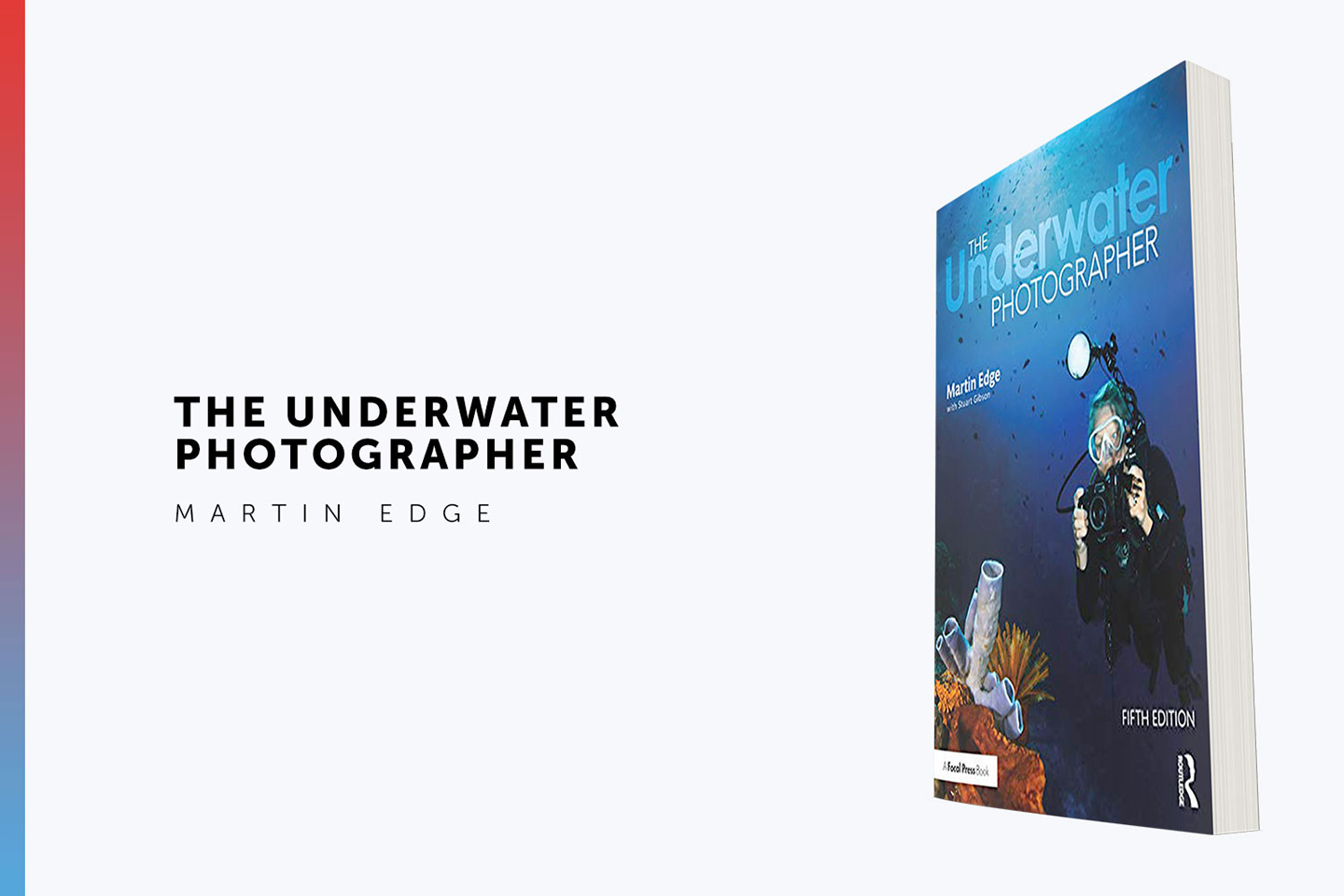 Underwater photography expert Martin Edge offers a book that's filled with useful tips and ideas about taking pictures under and around water. The Underwater Photographer is your tutor for practically everything you need to know about creating excellent shots of the colorful marine life.
Whether you're a beginner or an experienced professional photographer, you'll find the captivating illustrations and images helpful in giving you an idea of how things should be done. What's more, you will find useful discussions about maximizing the use of point-and-shoot cameras when shooting underwater.
This book is a must-have because of all the secrets and techniques it freely shares. You'll learn all about proper lighting, camera choice, what kind of filters to use, and other tricks for coming up with incredibly vivid underwater shots.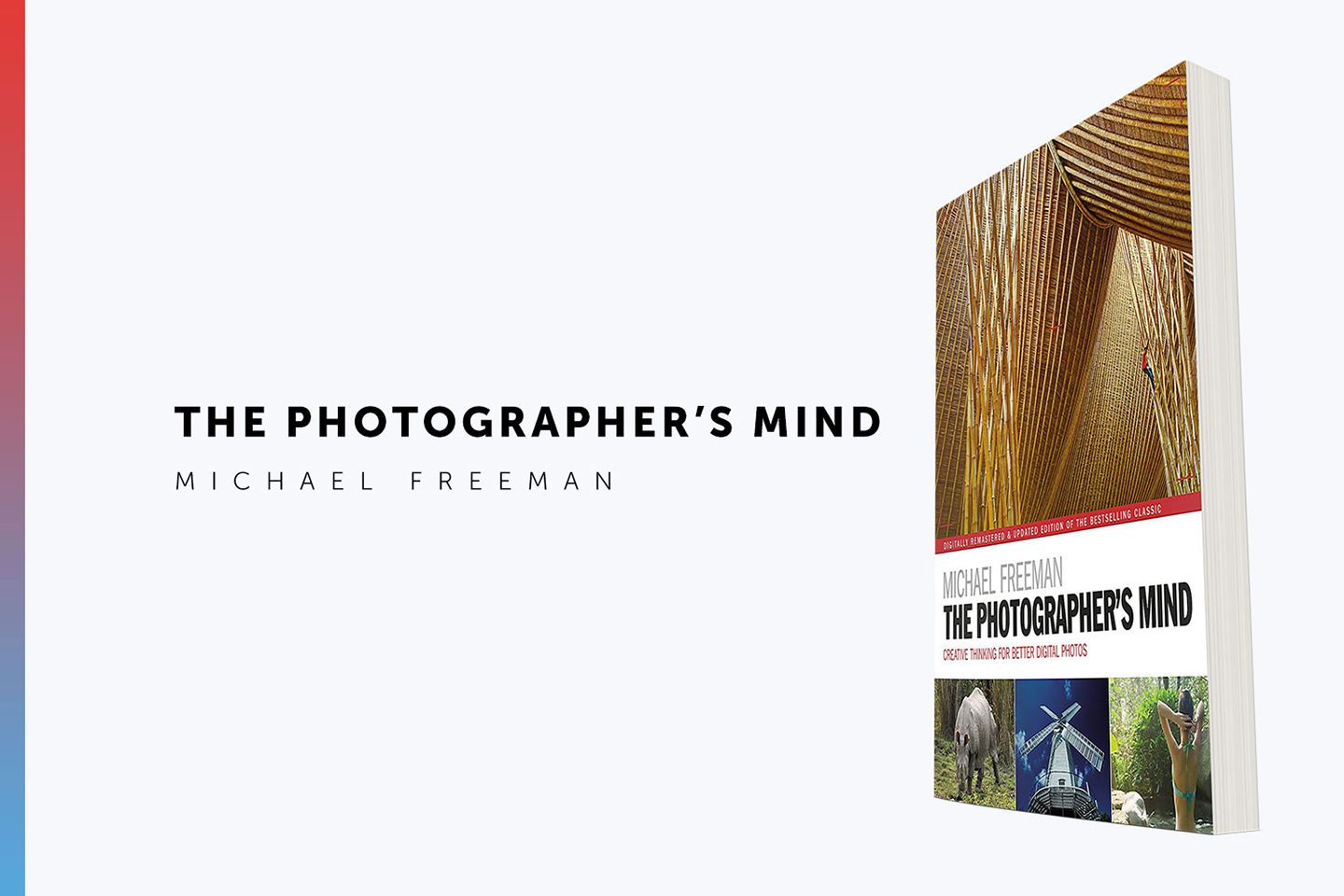 Another book by Michael Freeman, this book discusses issues like visual design and photographic composition.
It digs deep into the photographer's mind and comes up with great insights on how one can become more artistic and creative. It's like a peek into the process that goes on in the mind of a good photographer.
If you want to communicate effectively with your audience, this is a must-have for you.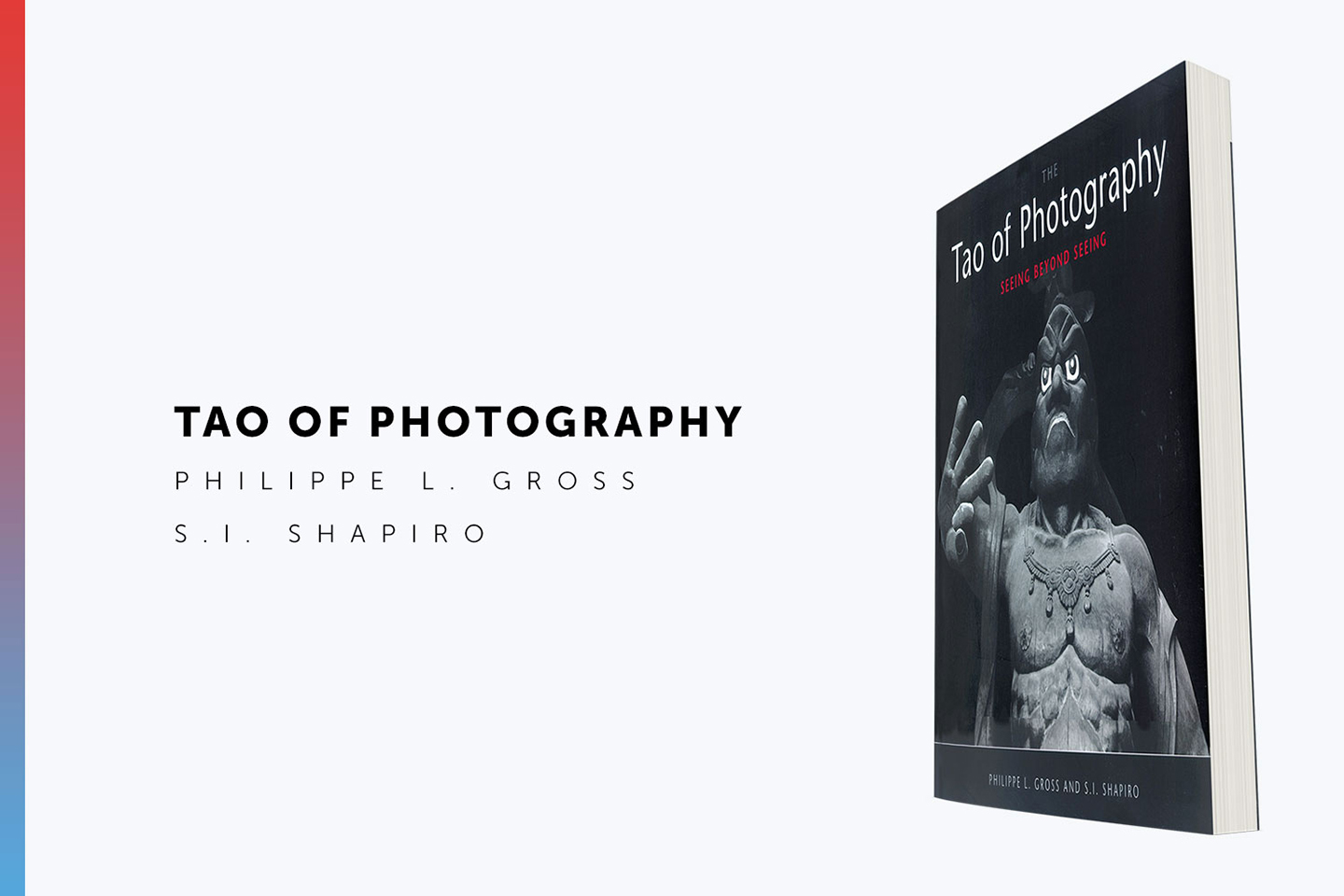 The second book in the list that does not talk directly about photography's technical aspects is a must-have for all photographers, beginner or professional.
Tao of Photography is an adventure into the Taoist teachings that are integrated into the practice of creative photography. Reading this book will inspire you to become the best in what you do.
Although it does not offer tips for improving your photographic skills, it will help you find a better way of seeing and understanding the world, so much so that your photographic creations also grow and develop beautifully.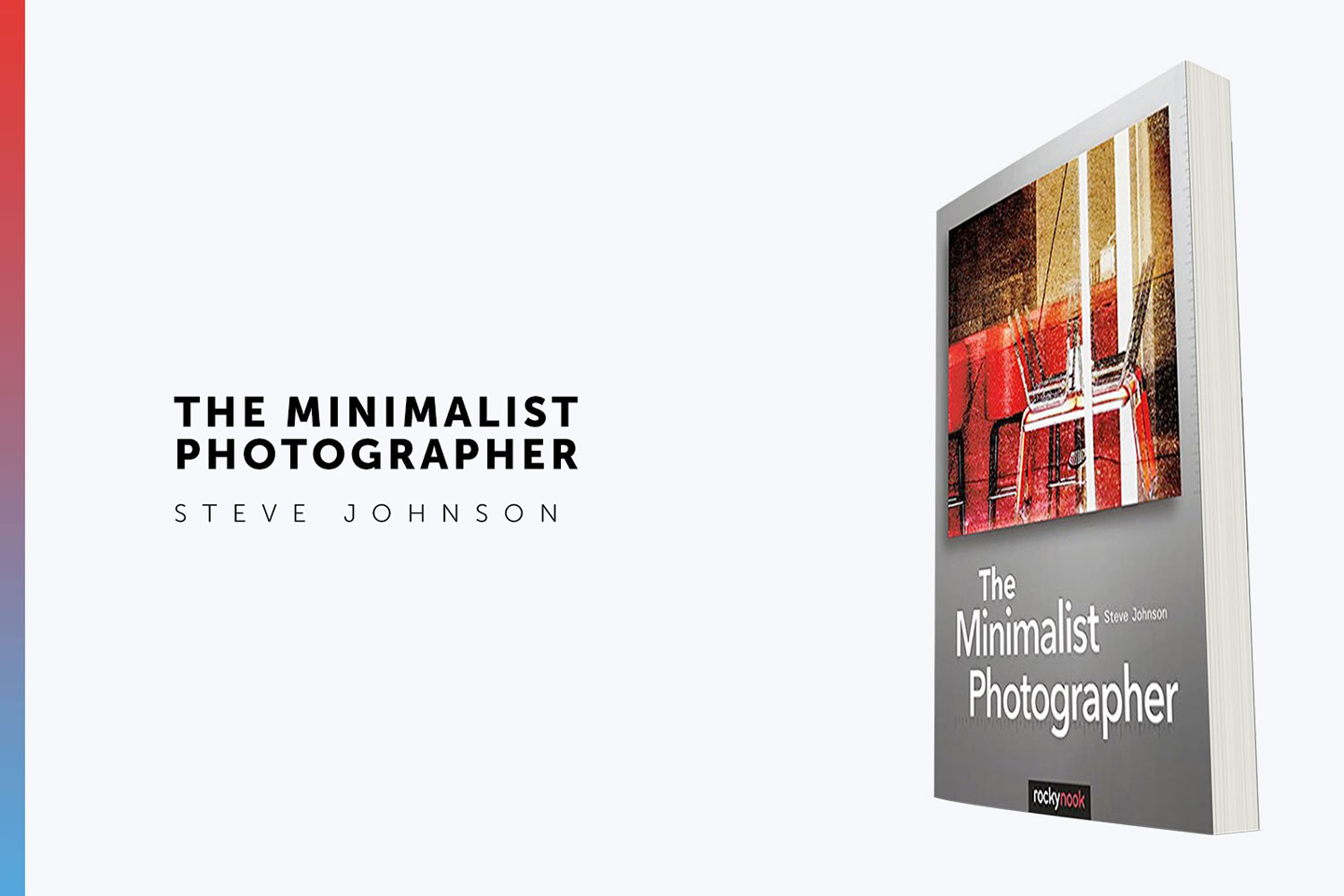 Published in April 2013, The Minimalist Photographer focuses on the minimalist process. It allows photographers to think and ask questions like "What is my purpose for taking photographs?" and 'Which subjects interest me the most?" The concept of this book is centered on the photographer's mind and eye, not on the camera.
Some chapters discuss lighting techniques, aesthetics, equipment, composition, and even a simple retelling of photography history. More than anything else, however, The Minimalist Photographer dwells on how a photographer can come up with creative, thought-provoking, and meaningful photographs even with the cheapest and most minimal of equipment.
This book is perfect for all photographers, whether he considers himself a minimalist or not. This is also recommended for bloggers and artists who are into photography.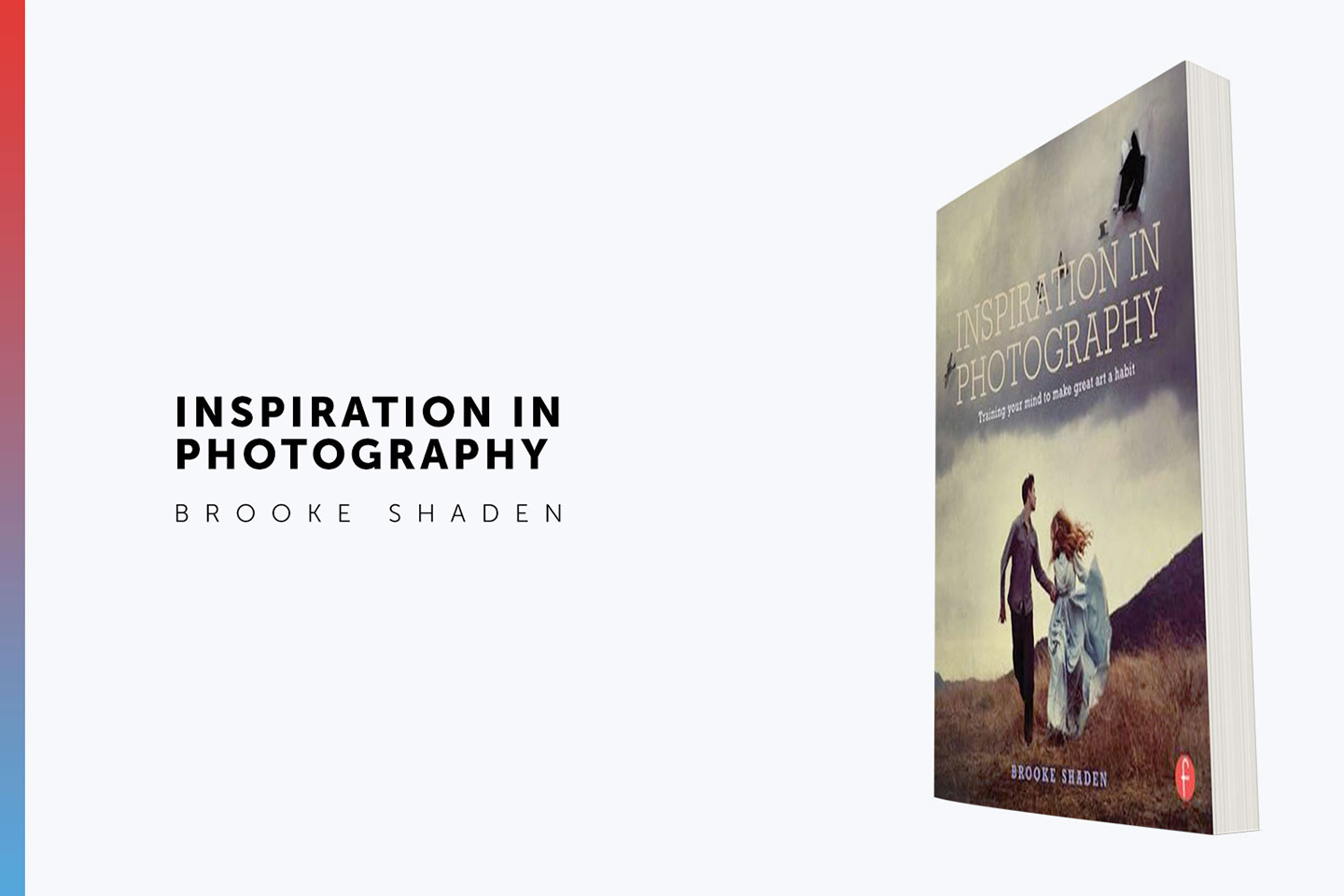 This book, published in October 2013, is a great help for photographers who want to bring their level of creativity a notch higher. Author Brooke Shaden shares techniques to help a photographer find and draw inspiration from practically anywhere and anything.
It teaches a photographer how he can capitalize on every inspiration he finds. Additionally, Inspiration in Photography focuses on conceptual art. It tickles and urges one's imaginative powers to come up with more than average images that tell stories and denote artistry and style.
Shaden's book is filled with exercises that can guide any photographer, especially in terms of composition, color, artistry, photographic style, and other key elements needed to create exceptional images.
This book is for every photographer who wants to learn new techniques while improving his imagination and creativity.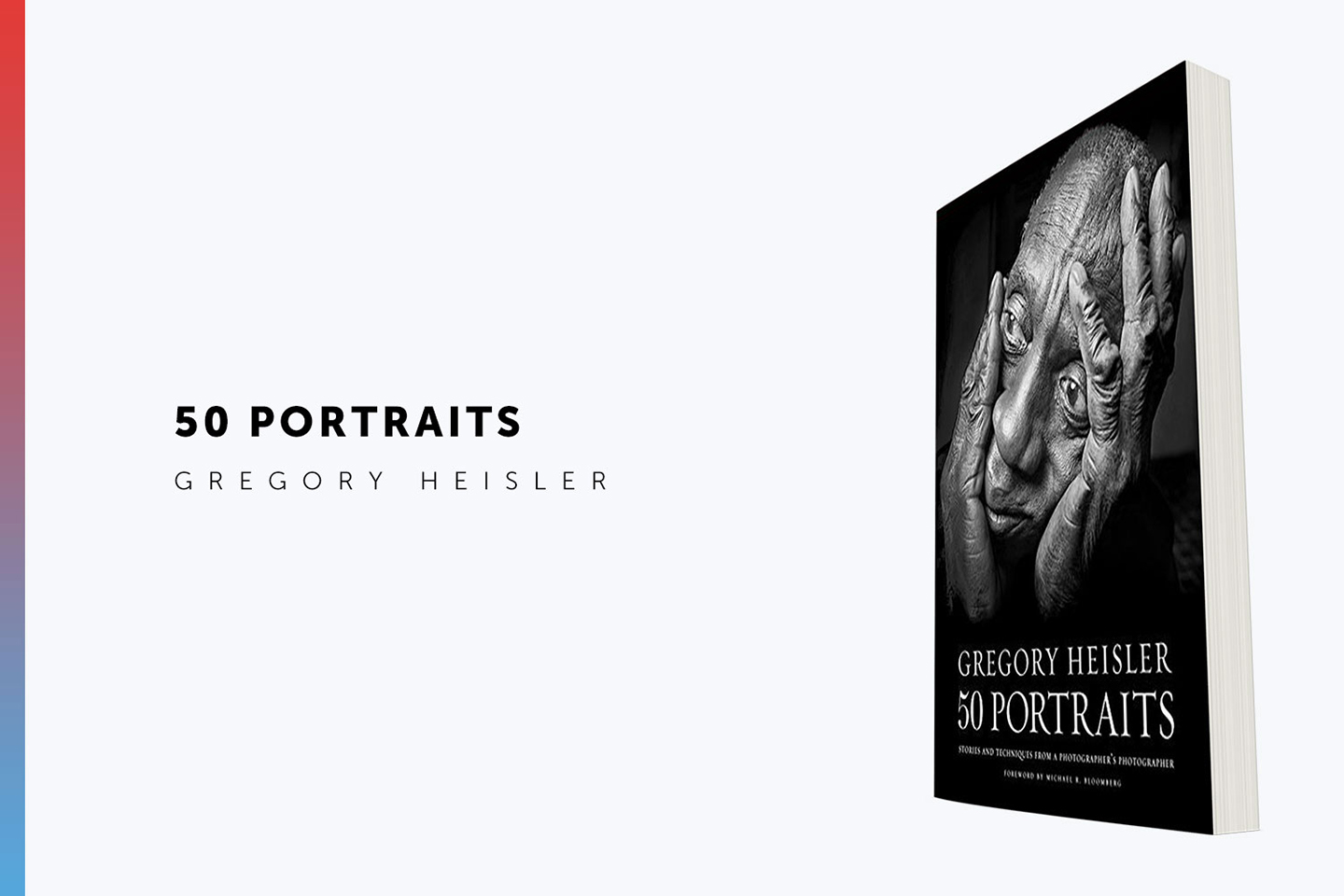 One of the world's most respected and renowned photography practitioners, Gregory Heisler, gives us a glimpse into some of the best portraits he has created. His portraits generously show technical mastery, something that every photographer should take note of.
The book includes portraits of some of the world's most distinguished and admired people, like Hillary Clinton, former President George H.W. Bush, actress Julia Roberts, former New York mayor Rudy Giuliani, Olympian Michael Phelps, and the great Muhammad Ali.
The book, however, is more than just portraits and personalities, as Heisler also shares some of his trade secrets. He supplies ample information about the processes (technical and creative) that go with every shot.
Heisler's book is recommended for every portrait photographer who is serious about his craft. This is a must-have for anyone who considers portrait photography a significant part of his life.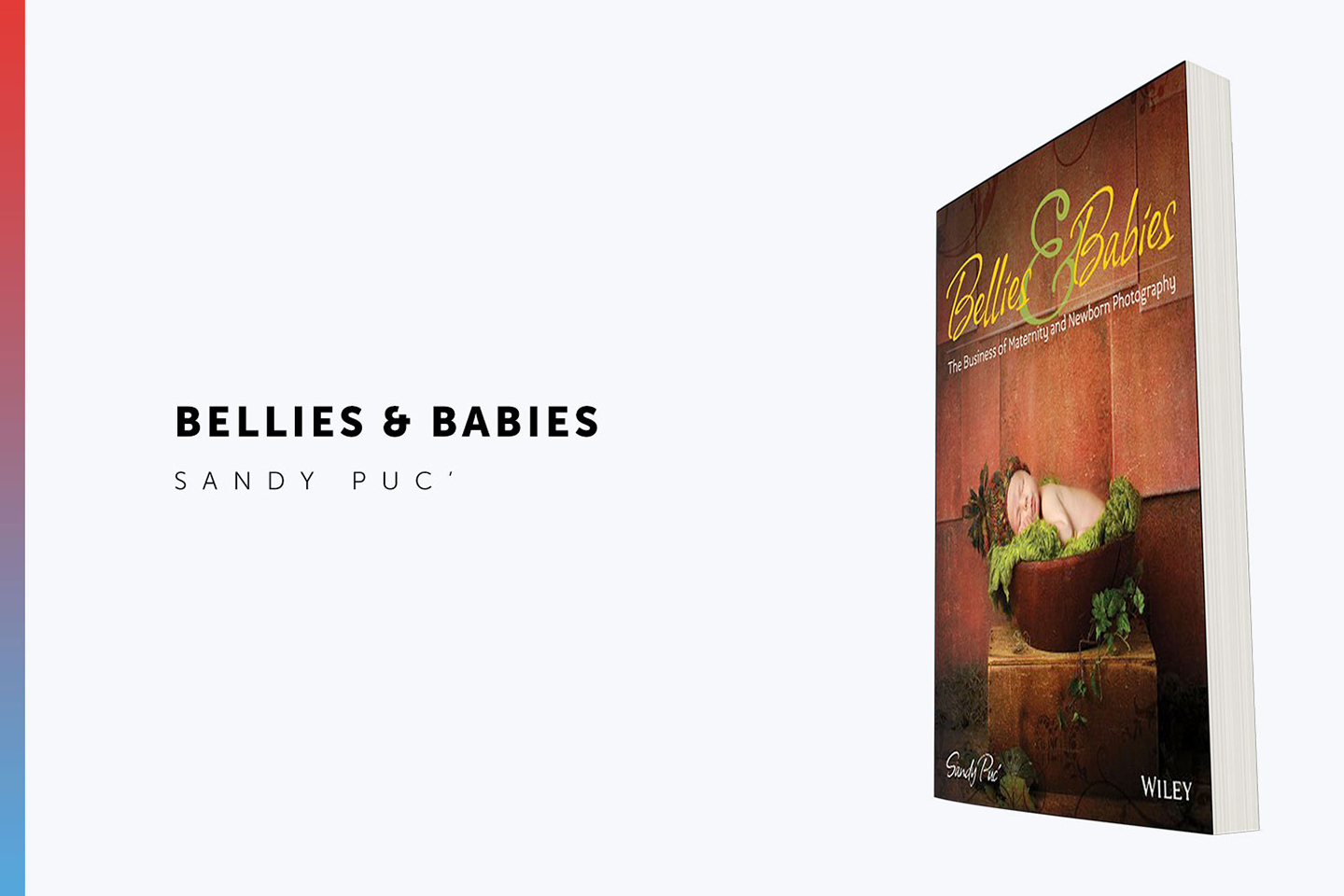 Maternity and newborn photography is an interesting specialty. It's not an entirely new field, but there aren't many professional photographers that focus on it yet. Probably because many see it as a real challenge. But then, there's Babies & Bellies, a really interesting book on photographing babies.
Sandy Puc' writes with such clarity that it won't be difficult for anyone to visualize or imagine everything she is trying to say. And she is also generous with what she shares. The book does not only contain technical tips and techniques; you'll also find a lot of helpful tips and tricks about starting and maintaining a successful maternity and baby photography business.
There are suggestions for marketing plans, pre and post-production tips, and organizing a baby photography business.
The book also offers tips on how to approach a maternity photography session. Things like making expectant mothers feel comfortable in front of the camera are explained in a simple and easy-to-understand tone.
And, of course, you'll get an overload of really adorable baby photos!
Bellies & Babies is perfect for those who want to focus on family portraits, maternity, and newborn or kids' photography.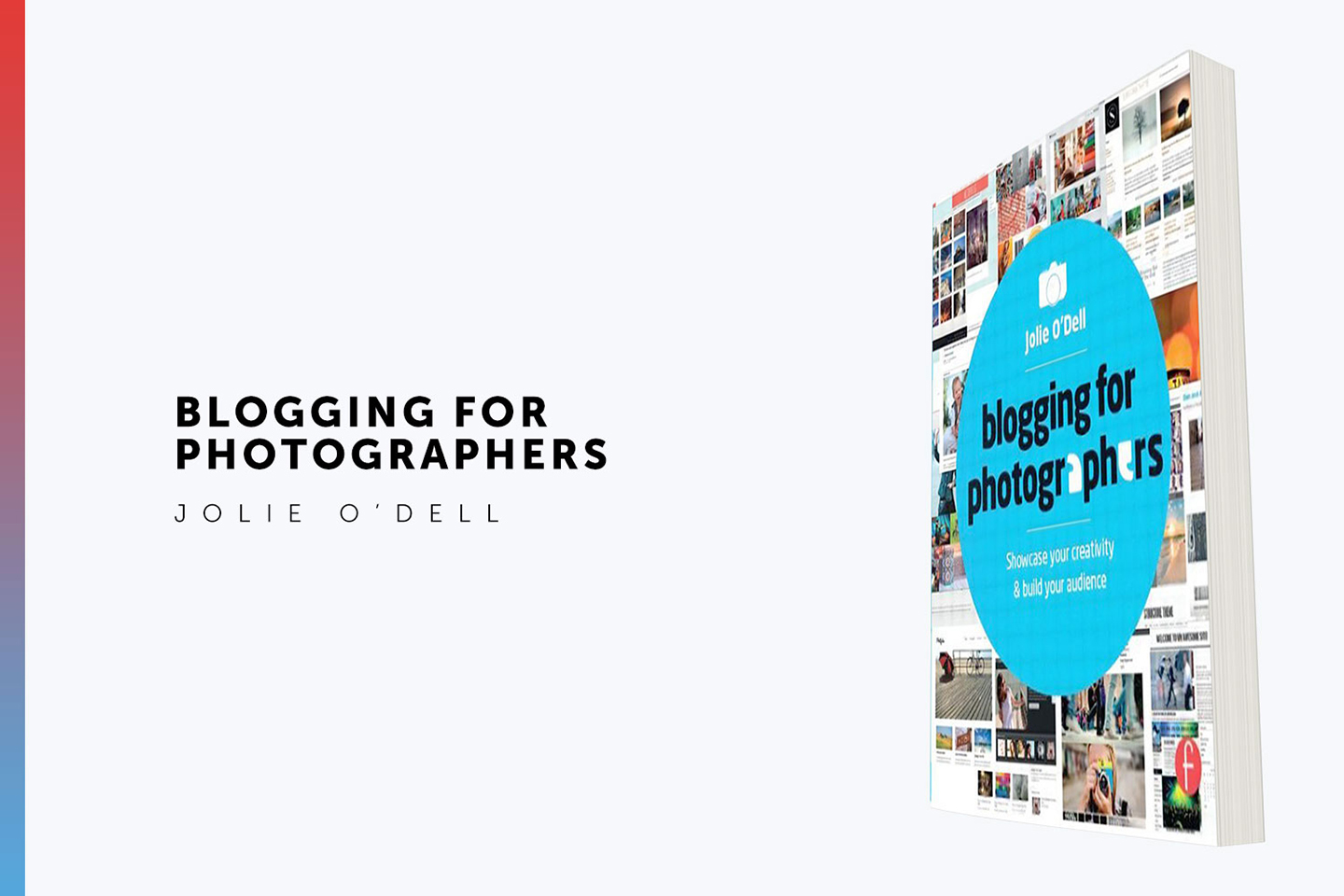 In this day and era, blogging plays a major role in marketing products and businesses. So, if you are looking to improve the business side of your photography, you will need to learn how to blog and incorporate this into your practice. Jolie O'Dell's Blogging for Photographers is the perfect book for photographers who have yet to try out blogging.
O'Dell, who previously worked with the British-American technology and social media website/blog Mashable, gives photographers simple tips on starting and managing a blog.
Apart from learning how to set up your blog, you'll also find information on choosing blog topics, using social media to your blog's advantage, brand creation, networking, creating unique and interesting content that sells, among others. You'll also learn how to make your blog generate the traffic it needs to create a lasting online presence. This book is a must-have for people who take photos for a living.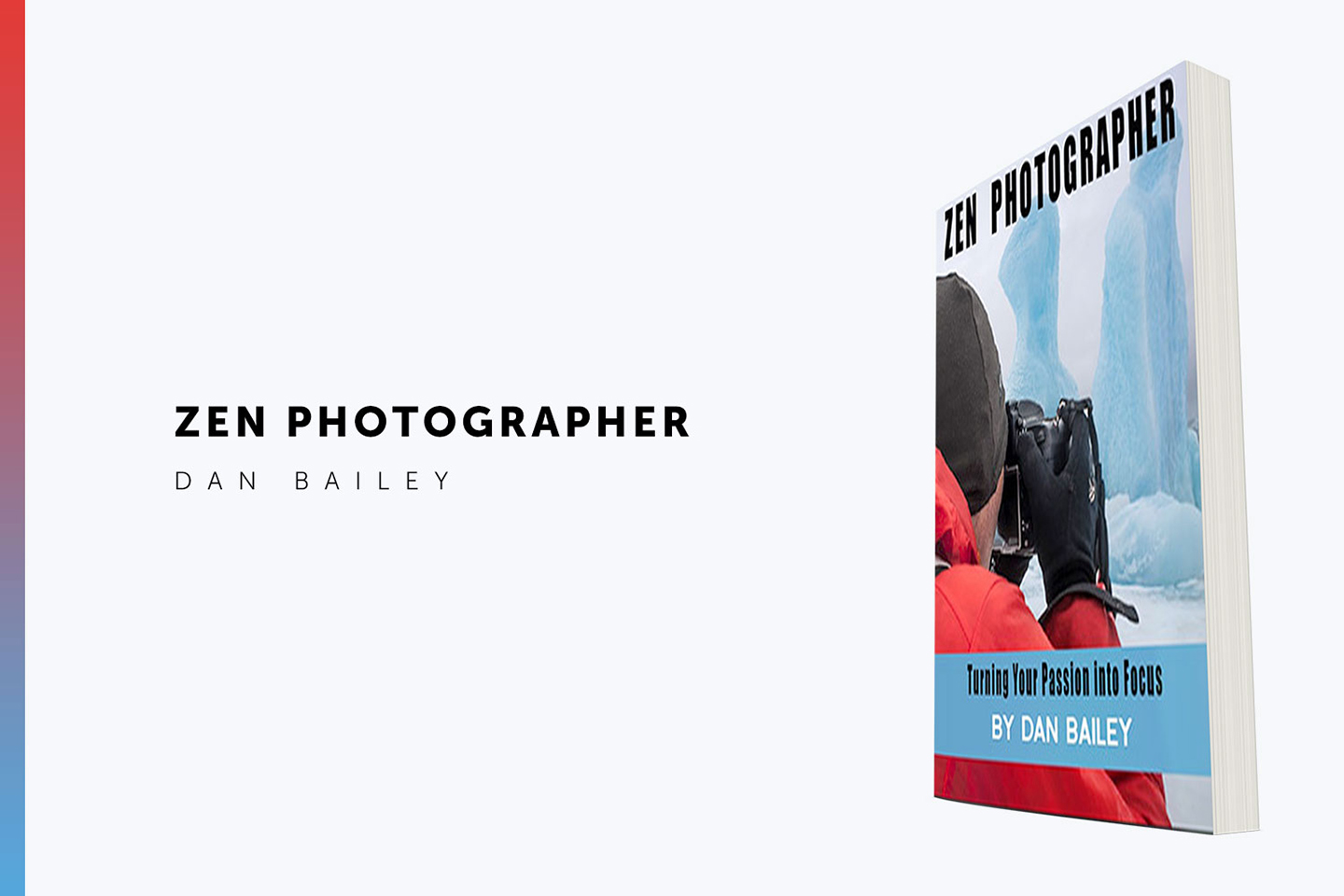 This ebook was introduced and published in 2013. Zen Photographer is not your typical photography ebook because it does not only offer tips and techniques. It also serves as an inspirational guide for professional photographers struggling to find motivation and encouragement when things have become too monotonous or boring.
The book also teaches photographers how to take risks and get their energy levels up when things aren't going their way.
Zen Photographer is for everyone. It talks about processes, methods, concepts, and ideas. It is a photographer's journal that contains photos, essays, and valuable insights extracted from years of experience as a photographer.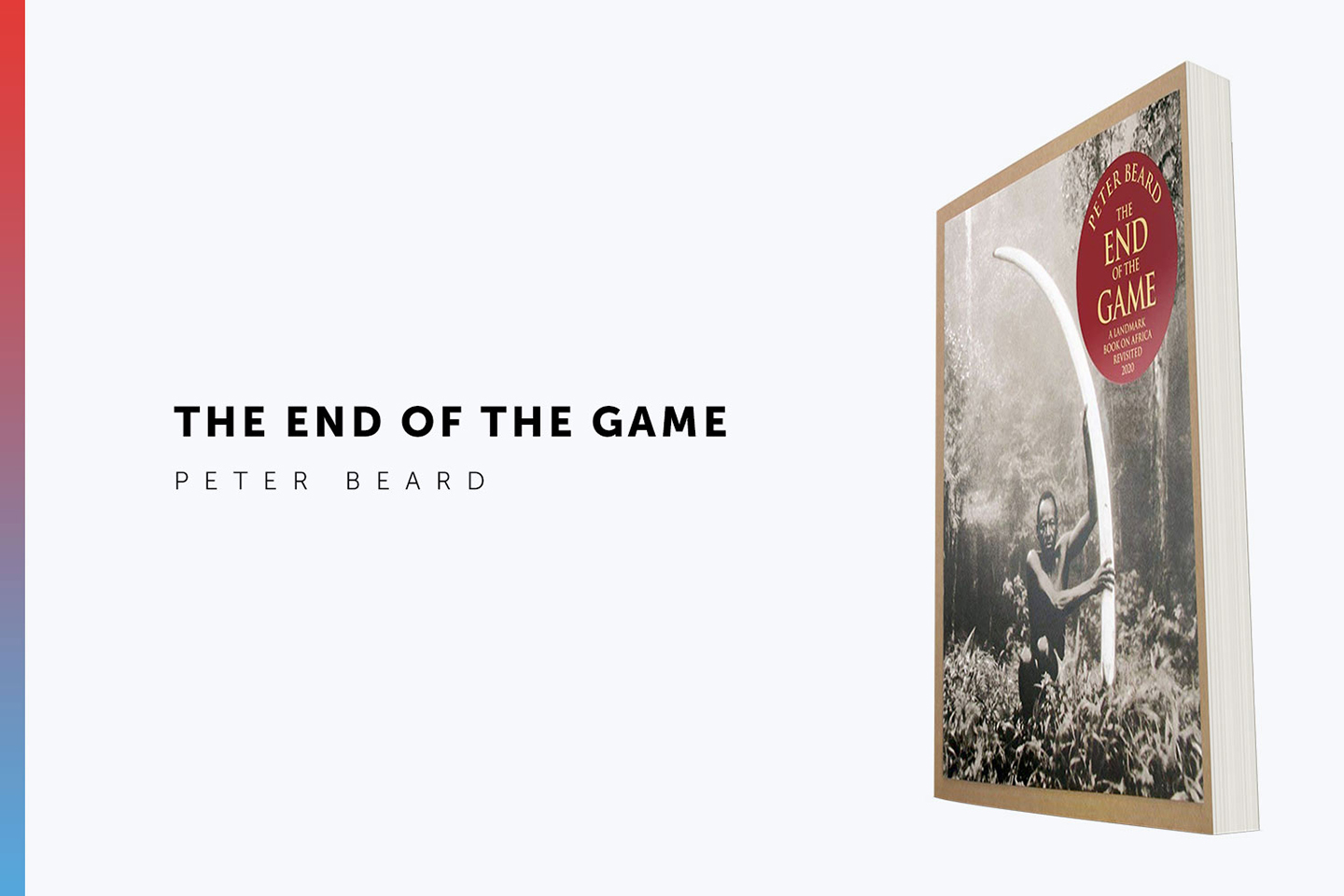 Part journal, part photography, and part artwork, The End of the Game is a visual account of Peter Beard's love affair with Africa and Kenya in particular.
Beard's book is an epitaph to the old colonial Africa and a warning of man's destructive nature. Pictures of beautiful women sit alongside photos of elephant bones and tusks, combined with Beard's scribbles and artwork.
Not only is this an outstanding photographic book, but it's also a moving account of a time when we were both adventurous and destructive in a land that we thought would always be there as our playground. I'll also admit that it's probably my favorite photography book of all time.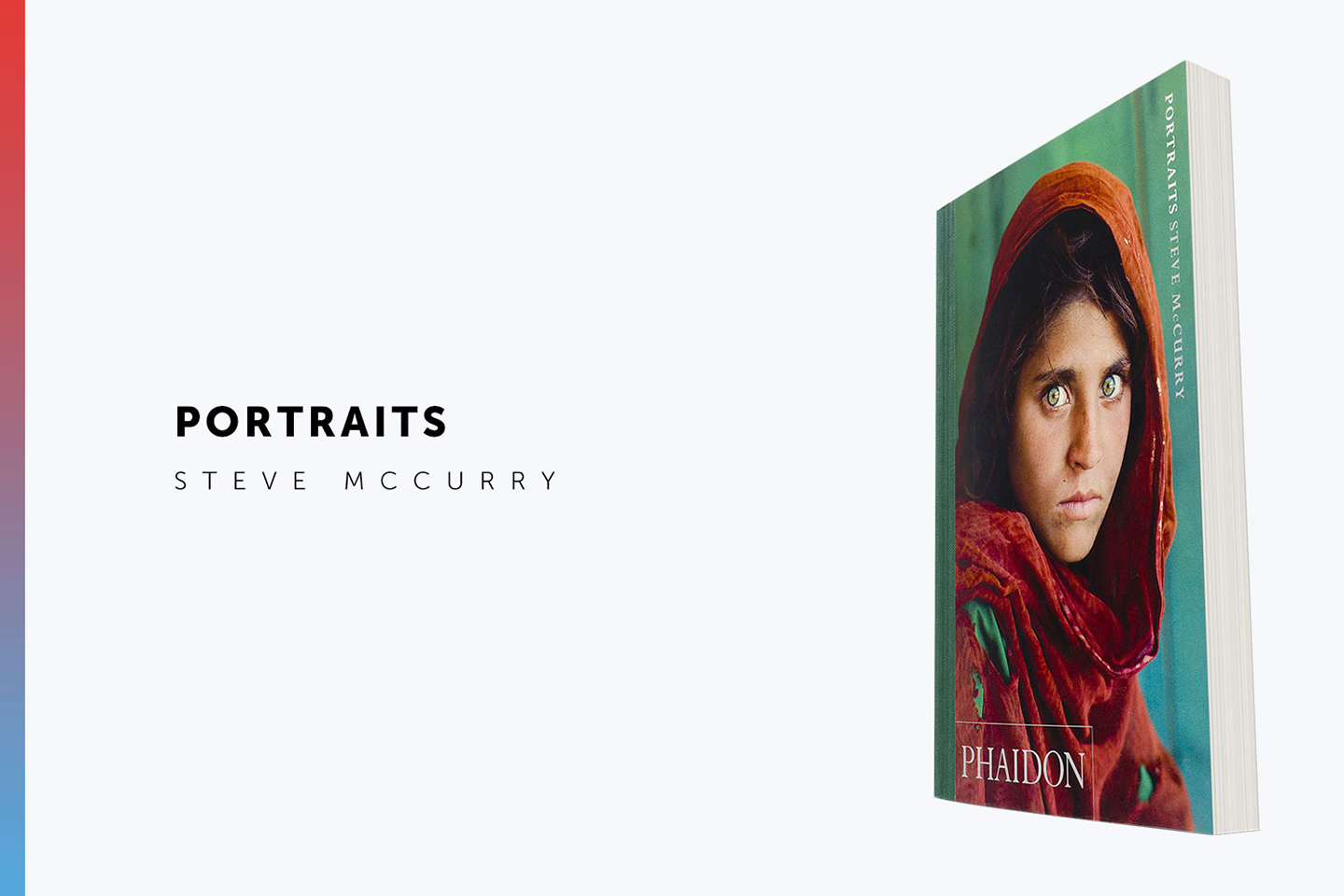 15. Portraits – by Steve McCurry
McCurry never intended to be a portrait photographer and was critically acclaimed for his classic reportage. But over the last twenty years working on numerous assignments, he encountered and photographed the remarkable faces he met while traveling the world.
One of these was the aforementioned Afghan woman photographed for National Geographic, which is still one of the most widely celebrated portraits in contemporary photography. This collection brings together these portraits – unposed and unique perspectives on humanity that show our modern world through their eyes.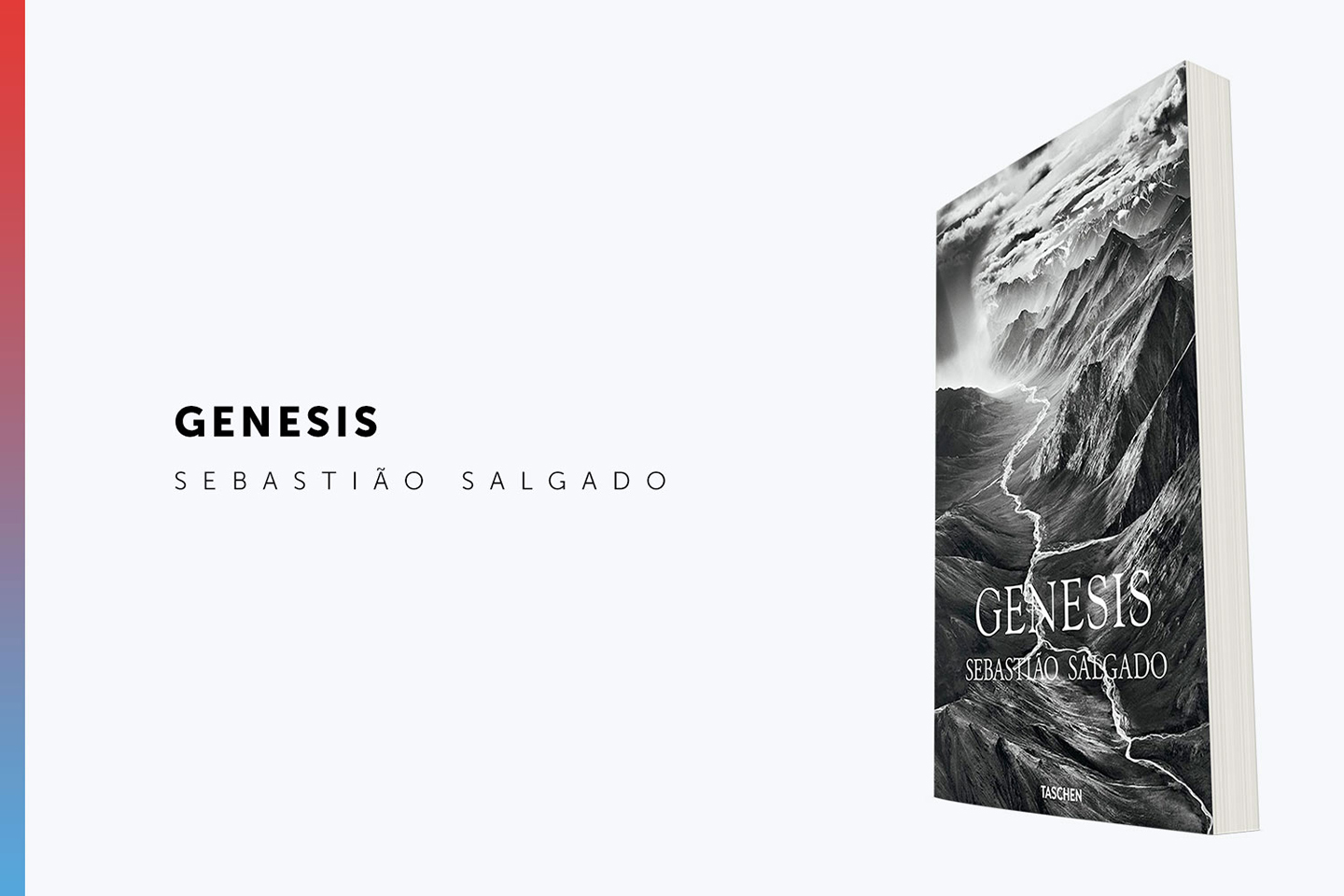 16. Genesis – by Sebastião Salgado
Genesis is the third book on global issues by Salgado, following Workers (1993) and Migrations (2000). Shot entirely in black and white, Genesis results from an eight-year worldwide survey designed to raise awareness of the environment. Salgado himself describes the book as "his love letter to the planet."
Genesis is the book for those who want to discover the unseen (and so far unspoiled) parts of the world we must protect. With over 30 trips traveled in various transport (including balloons!), Salgado's Genesis is a stunning collection of imagery, which reminds us of the beauty and uniqueness of our natural world.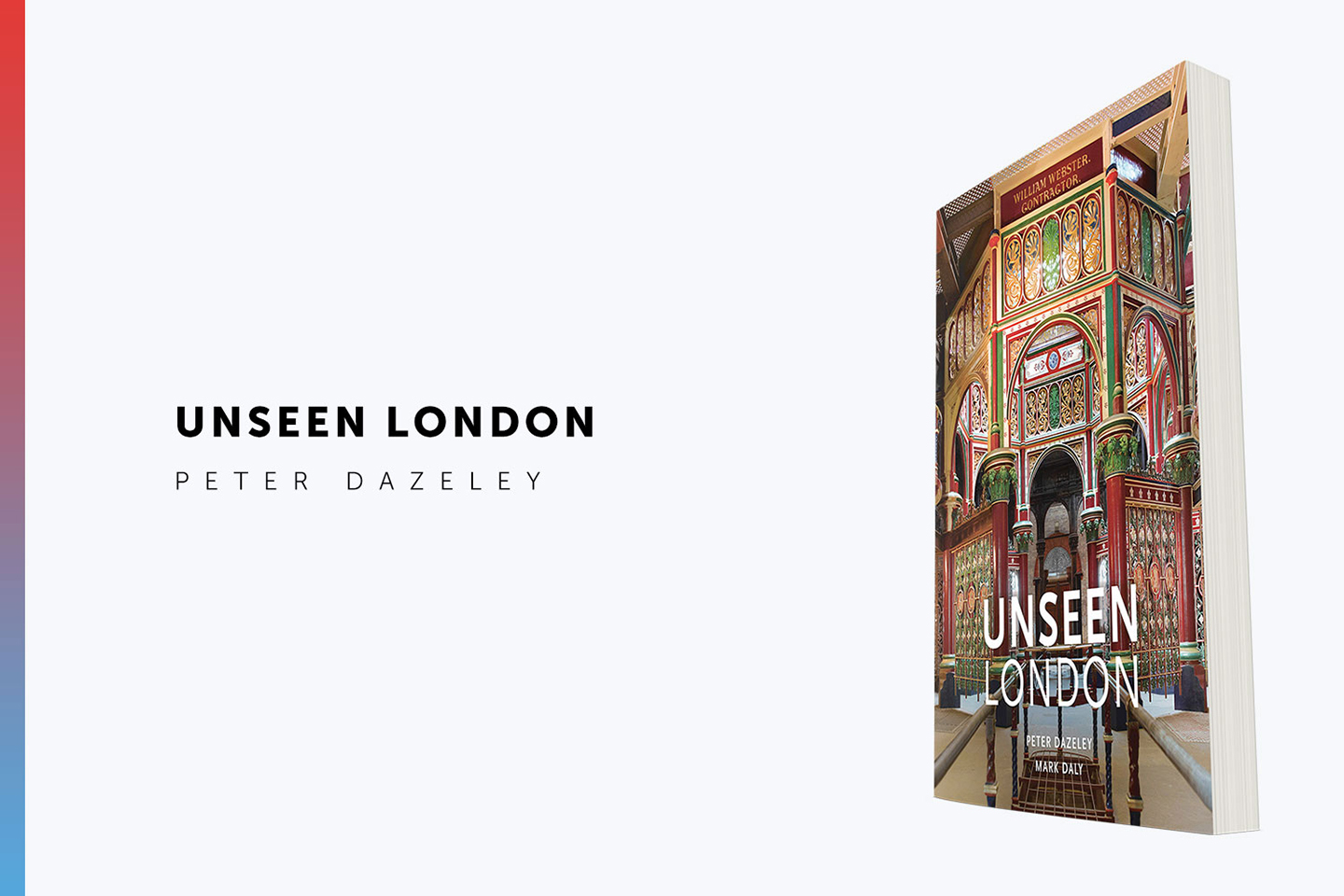 Dazeley is best known for his advertising work and has shot many famous campaigns. But for this book, he goes behind the scenes of some of London's most iconic buildings to shoot a collection of around 50 different locations. Some are derelict, but many are still working.
There's a location to interest everyone – from backstage at theatres, the boiler rooms of the city's infrastructure, and some of the most opulent buildings in the Square Mile. Dazeley spent several years on this project, and it shows in a polished and beautiful collection.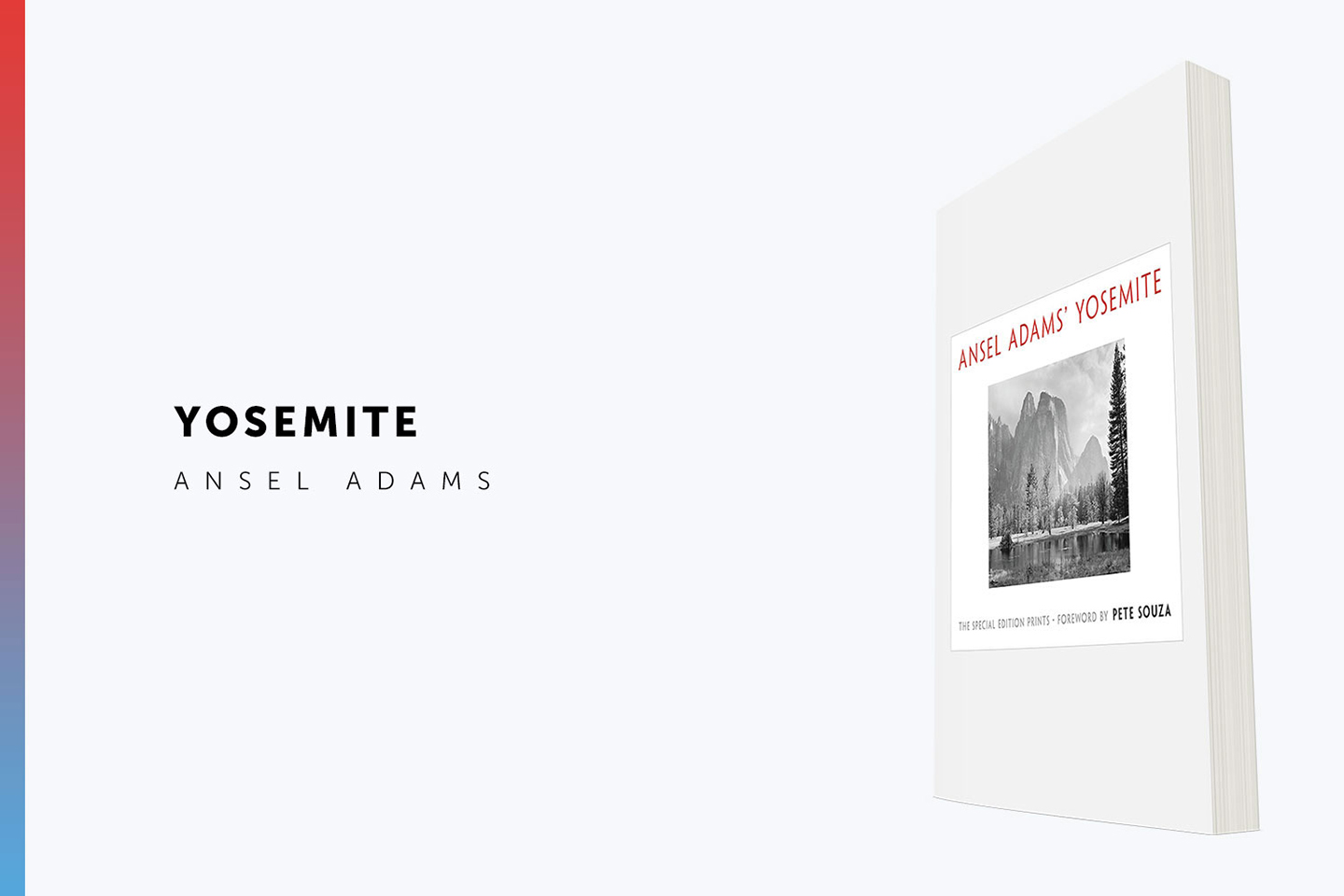 Ansel Adams was the ultimate black and white landscape photographer. Famed not only for his images but also his creation of the Zone System (which allowed people to understand the shades between white and black truly), he had a lifelong relationship with Yosemite, which is captured in this book.
Yosemite was never awash with visitors, and Adams was able to take his time – which was needed – with large format cameras and tripods that he used. The book captures the American wilderness in all its splendor, from lakes and waterfalls to mountains and monoliths. Combined with Adams' beautifully toned images are selections of his writings about the park and its environment.
This is an American classic, but to be honest, any of Ansel's photography books would make a wonderful present!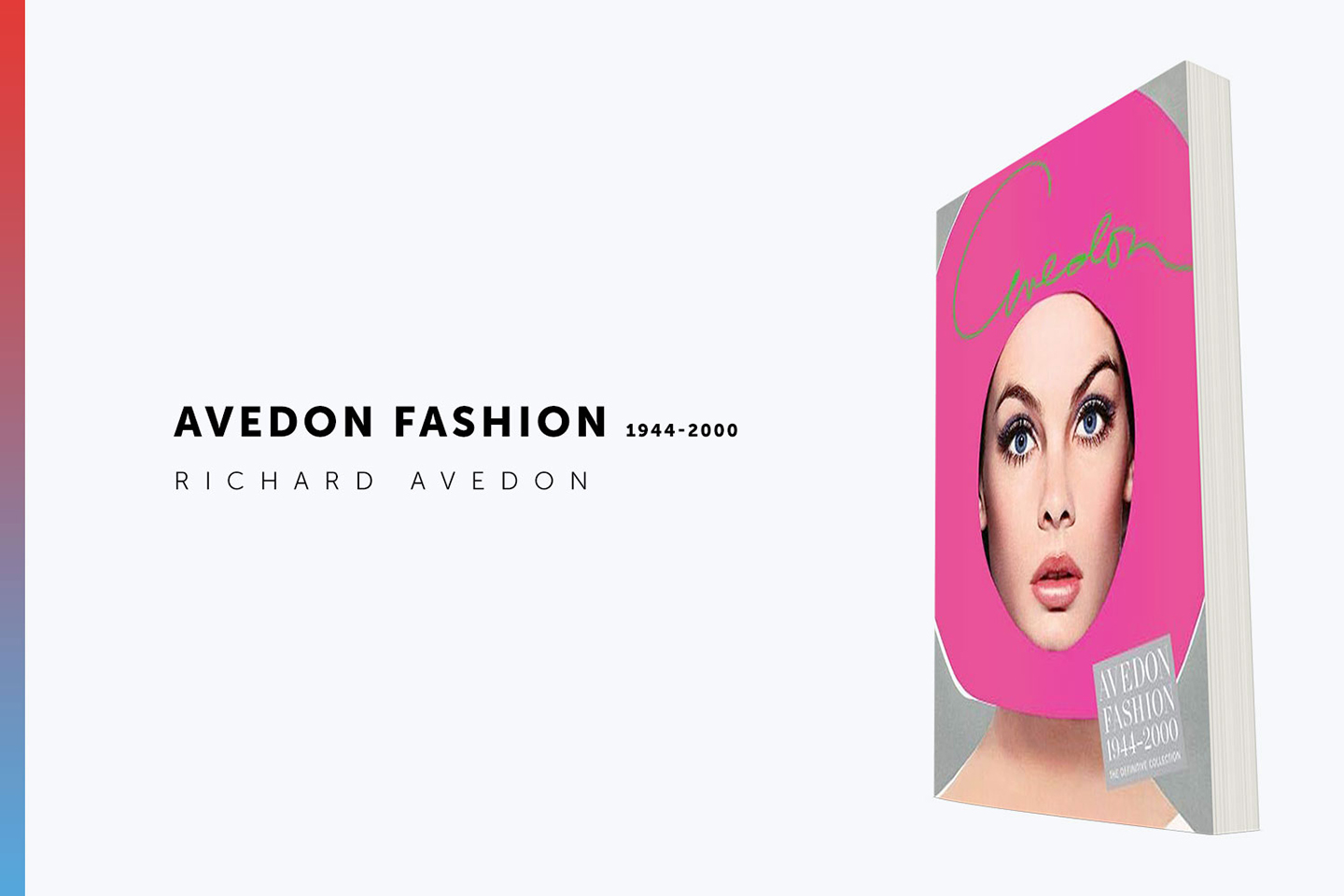 Avedon was probably the most important fashion photographer of the 20th century, working with Vogue, Life, and The New Yorker, to name but a few. This book is a major retrospective of Avedon's fashion photography, spanning six decades of work.
This is more than just a fashion spread, though – the book contains vintage prints, magazine layouts, contact sheets, and personal correspondence. This book is about one of the true photography greats and is a salutary lesson in reminding us how beautiful images could be created without a plethora of digital manipulation.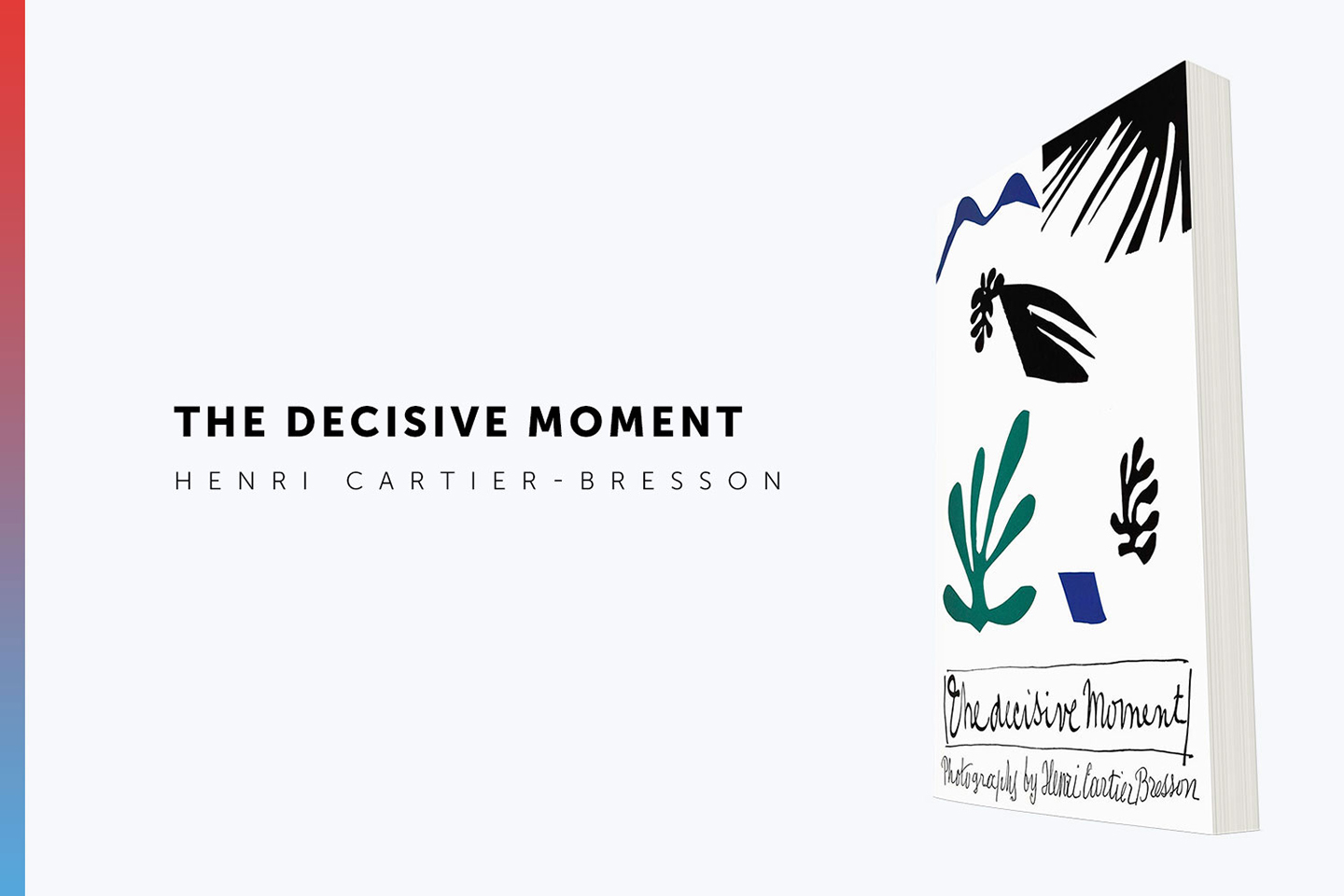 Cartier-Bresson is rightly regarded as the father of street photography, with his photographs capturing all the many vagaries of human behavior. The book's title refers to the moment in which all the elements in the photographic frame accumulate to form the perfect image.
Cartier-Bresson's images are classics. His eye for an image was amazing. This book should be in any photographer's collection.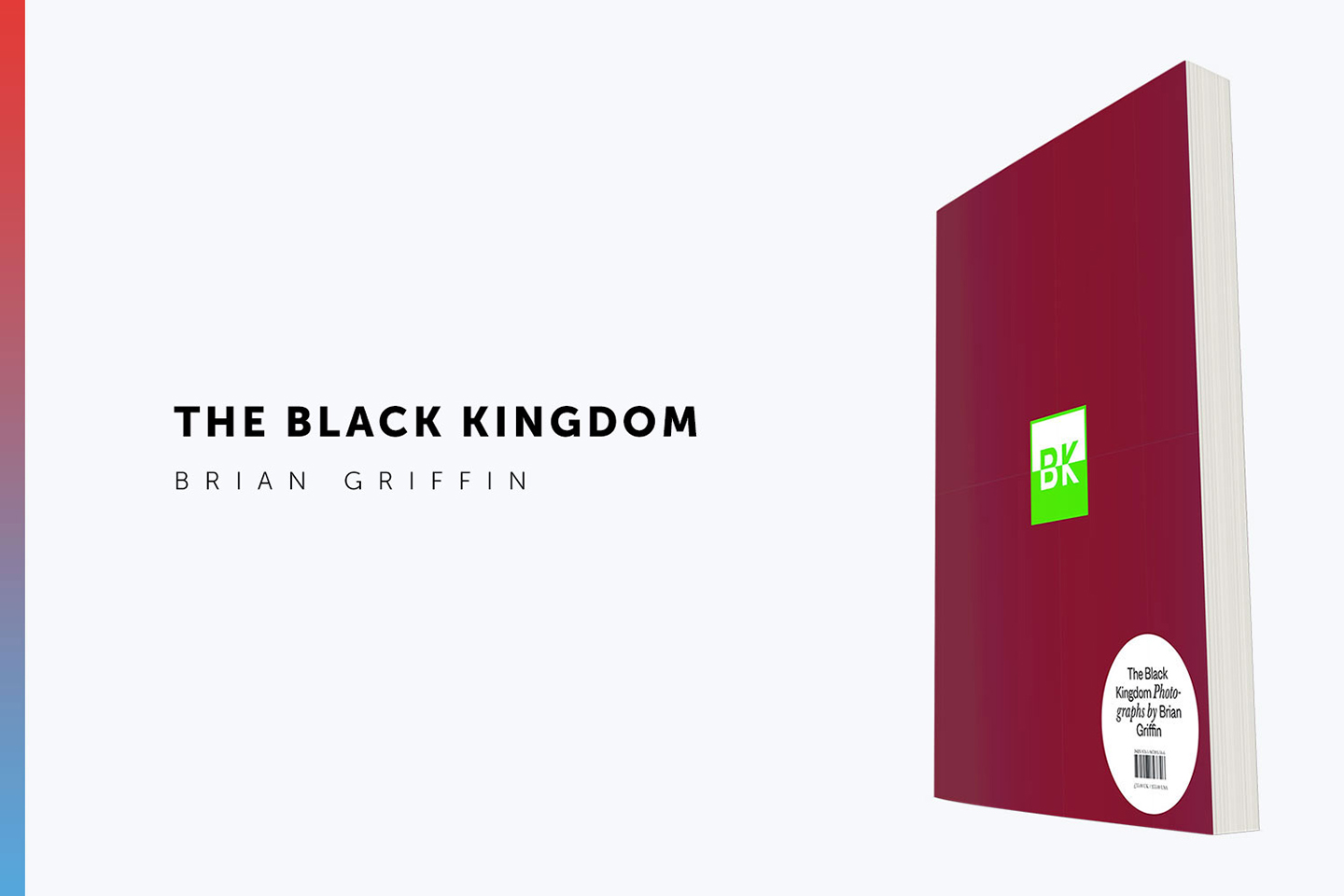 Griffin made his name as a corporate photographer, but nowadays, it's his portraiture that he's best known for.
The Black Kingdom is a visual autobiography of Griffin's childhood and young adulthood, growing up amongst the factories of the Black Country near Birmingham, UK. Griffin's portrait photography is, to my mind, unique – with each picture requiring careful analysis to understand the deeper meanings behind the images fully.
This book is full of wonderful and interesting images that will keep any photographer happy for days on end.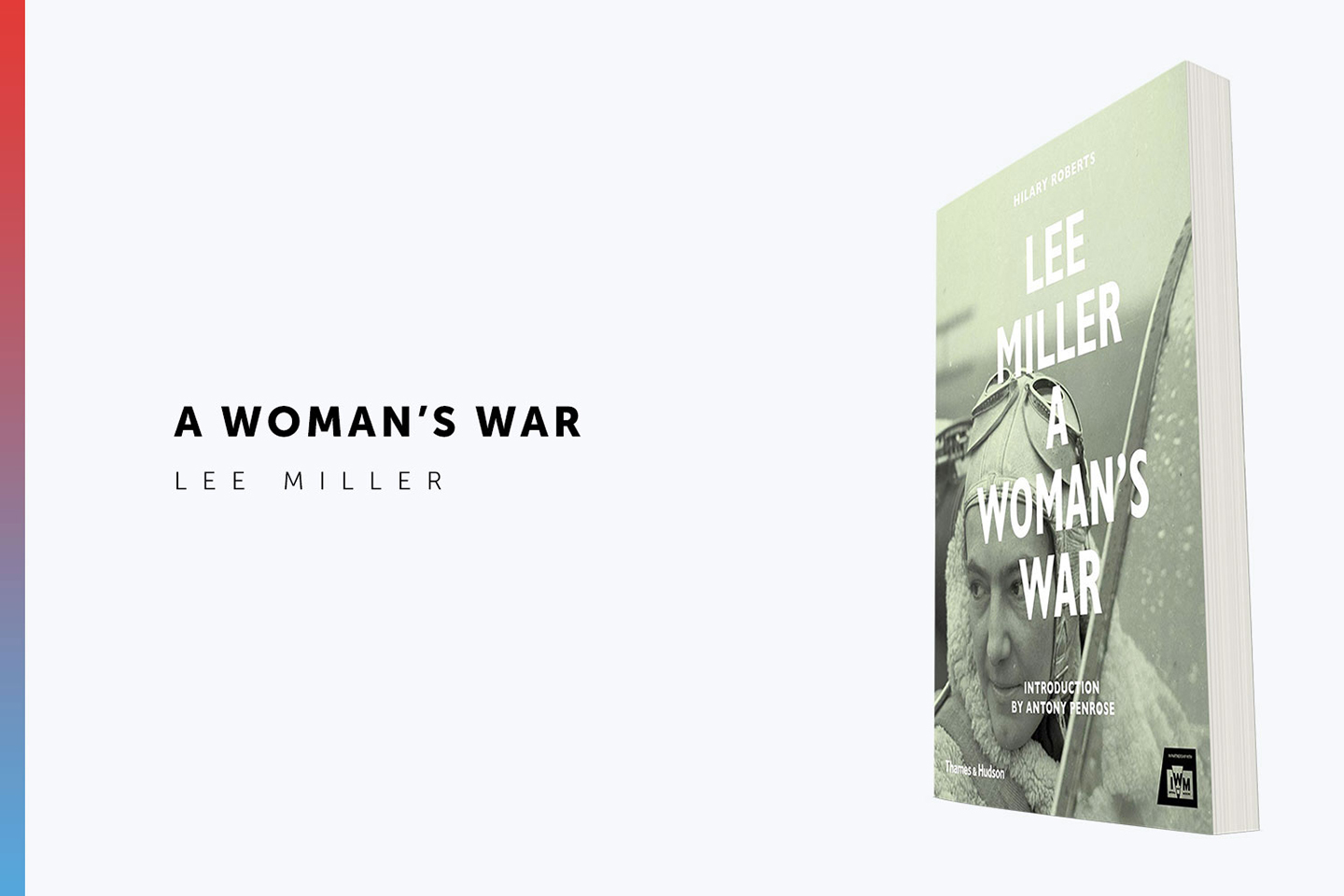 Lee Miller was one of the first female photographers to work as a war photographer, and this book looks at her time as a journalist in the Second World War, documenting the impact of the war on women across Europe.
The book contains many previously unpublished photographs, complete with extended captions that help place the images in context with the varied roles of women throughout the war.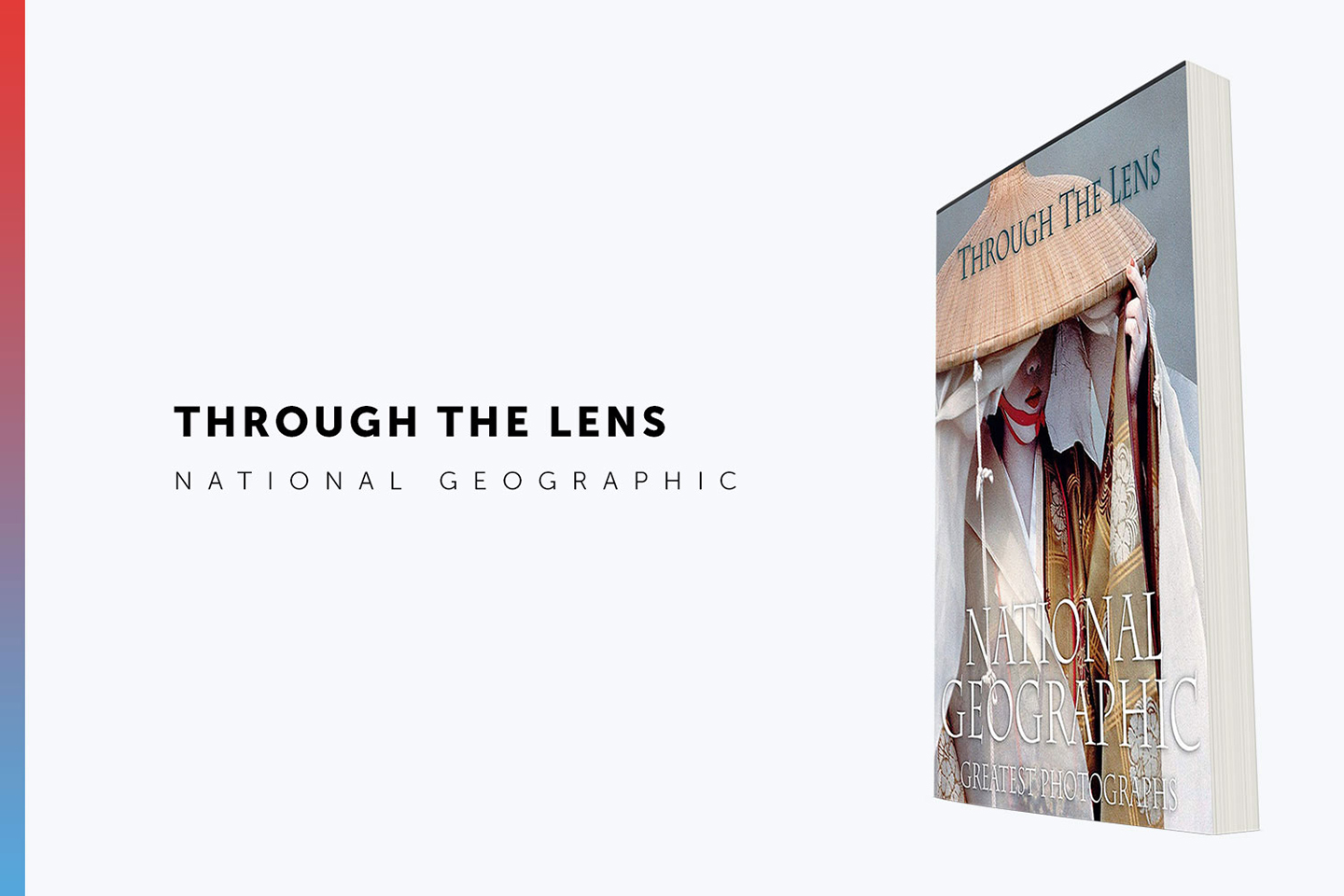 National Geographic magazine is rightly famous for its amazing imagery, and this book collects 250 of its greatest photographs. Not all were originally published in the magazine, but all are beautiful in their own right.
The book takes viewers on a journey around the world and through time, with images from the 1800s through to the present day.
Divided into geographical regions, the book also includes a section on space exploration. It features the first color underwater photographs and many iconic favorites.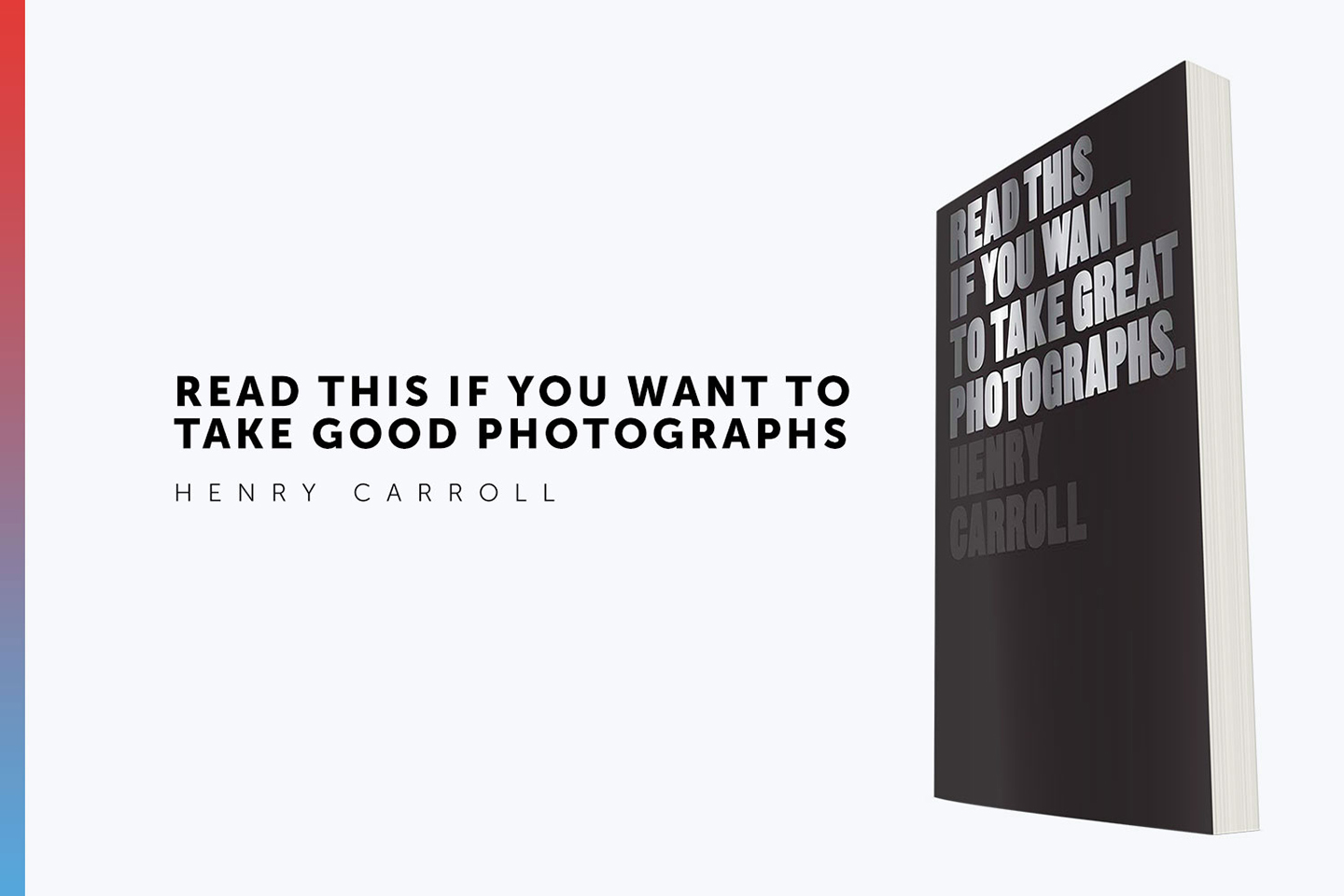 With a catchy name, this is incredibly easy to understand. It contains a lot of advice related to cameras and the art of photography and important information about shutter speed, framing, depth-of-field, and ISO, along with examples.
This book also contains photography tips from 50 renowned photographers, making it one of the best-selling photography books on the market.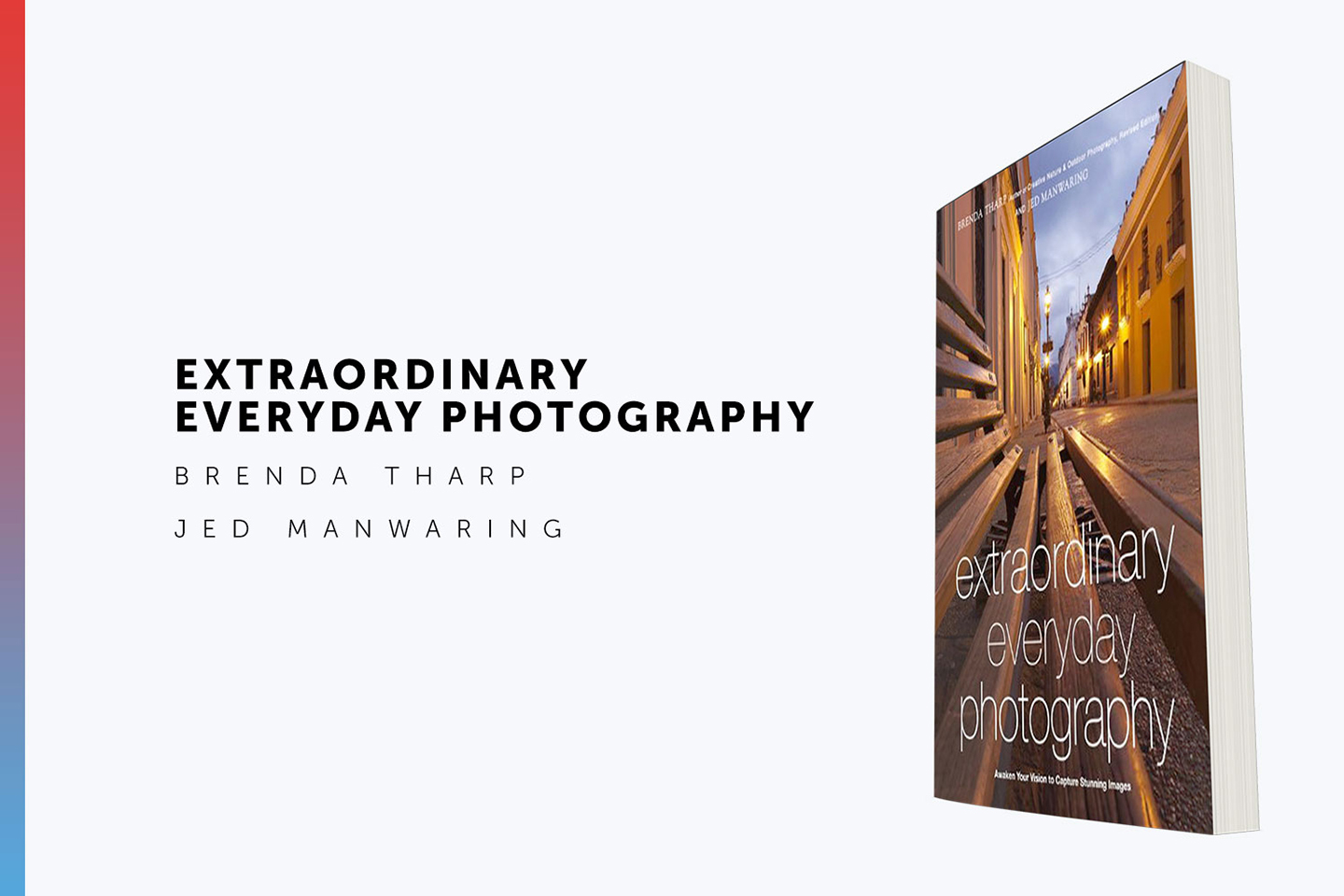 This book aims to improve your vision as a photographer rather than get into the technical aspects of the art.
It contains pictures from different sources like iPhones and small digital cameras captured by multiple photographers to show how ordinary environments can create extraordinary images if you have an artistic vision.
To Conclude
I hope you enjoyed this list of great photography books! Do you own any of those great books? Which ones would you like to add to your collection? Let us know on Twitter or Facebook!
Happy reading!