Tips for Visiting and Photographing the Zion National Park
Tucked away in Springdale, Utah, sits a hidden gem called Zion National Park. Descend into the canyon via a dozen steep switchbacks and you will come across some of the most lush greenery America has to offer.
It is Utah's very first National Park and it is so worth the visit. When I visited in July, it was about 90 degrees, but because it's a dry heat it's not nearly as bad as it might seem. If you are considering a visit to my favorite National Park, here are some things to consider…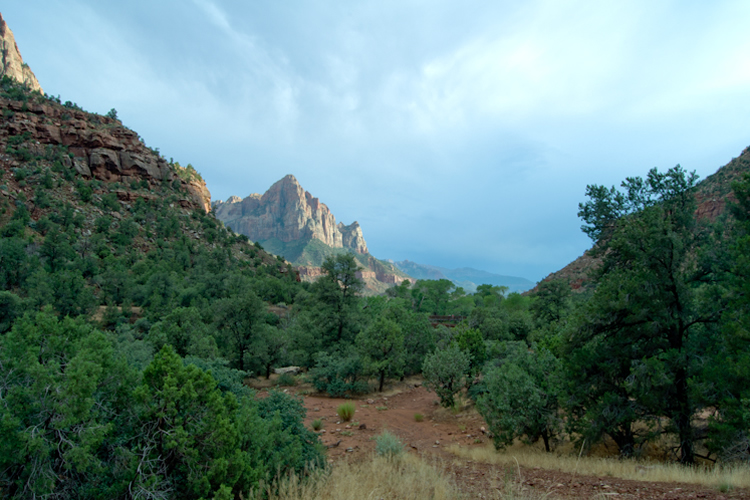 Always check the Visitor Center for Ranger Warnings
Zion National Park is home to many slot canyons, which are incredibly beautiful to hike as long as the weather is right.
When we were there, it was during monsoon season so we were unable to hike the slot canyons. Even three inches of rain can be deadly when it comes to slot canyons and you will see that posted everywhere in the park. A common phrase is, "don't test mother nature, you will lose" and man is it correct. Unfortunately when we were visiting, there were a number of hikers who proceeded to hike the slots at their own risk even against ranger warning and ended up getting severely hurt to the point of having to be fished out of the canyon by helicopter and life-flighted to the nearest hospital. So, bottom line is, if you're visiting and want to photography the gorgeous scenery, listen to the ranger warnings.
Plan your hikes intelligently
Another unfortunate series of events that took place during our visit was due to lack of preparation on the part of hikers. There was a group of three people who set out for an evening hike around four in the afternoon and strayed from the marked hiking paths that ascend the wooded canyon.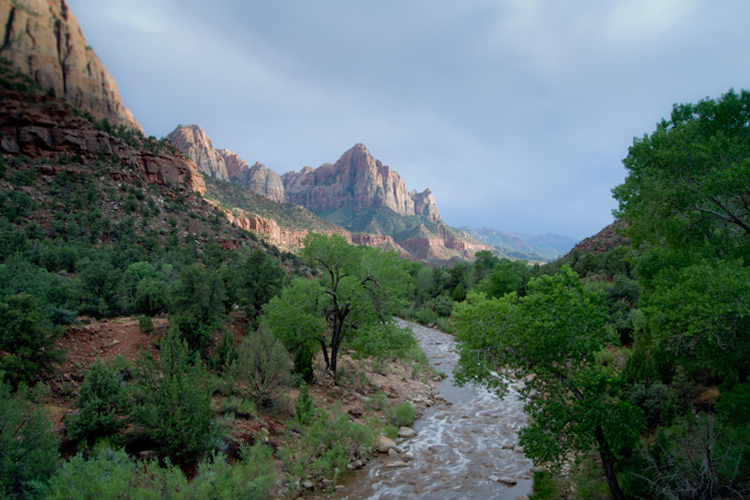 By seven o'clock when my friend and I were going to leave, we saw the hikers using their flashlights signalling S.O.S. for help. As we called the ranger office to report our findings, one of the hikers fell from a ledge and ended up breaking his leg. Case in point, plan your hikes with common sense. Always make sure you have enough water and food when you set out, use a GPS if possible, and never start an unmapped hike too close to dark. After all, you want to come back safe and with amazing photos to share.
Give yourself about three to four days at this park
When my friend and I visited, we were there for about two days because we were on a national tour and had eight more parks to cover in seventeen days. I really wish we could have stayed longer and completed some more intense hikes.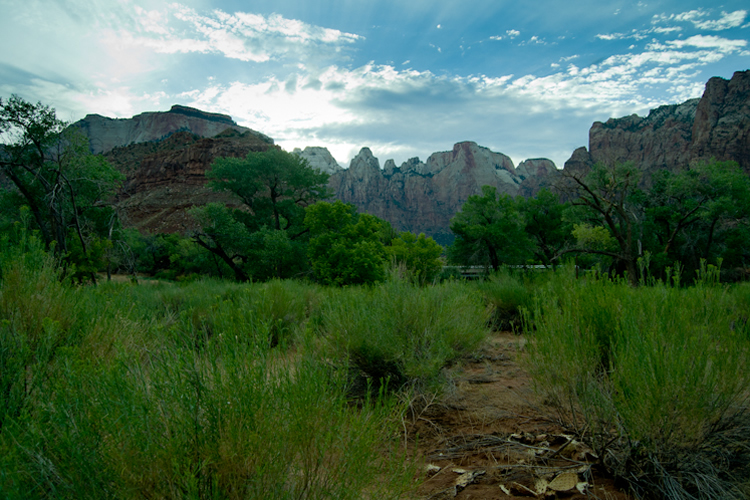 From the visitor center to the Temple of Sinawava, I suggest to take your time and really try to fit everything in. Talk to some park rangers for suggestions, talk to others there, and take advantage of the inner-park transit system. It is truly unlike anything I have ever experienced before (or since!) and it was a very spiritual experience for me.
If you're interested in reading more about some other great places to photograph, check out our article on visiting the Grand Canyon.