7 Photography Trends & Predictions For 2017
There's all sorts of research done every year into what the new 'trends' will be – after all, there's big money to be made in knowing what your audience is going to be looking for.
In this article, I'm going to look at some of the trends I think we'll see in photography this upcoming year, looking at research and my own personal opinions.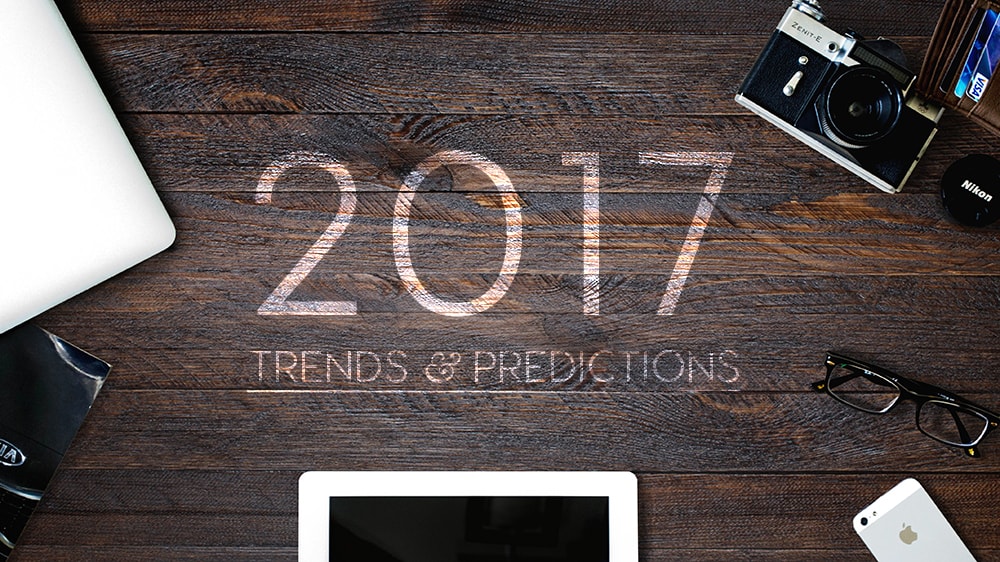 1. Colour is back
Vintage style faded photos have been immensely popular for some time – thanks in no small part to the readymade filters available on apps such as Instagram. But this year, it looks like vibrant colours are set to make a comeback. Getty Images have released their visual trends report, which suggests that we will see 'bold, unconventional colour combinations' – designed to ignite interest and excitement in viewers. Expect bubblegum pink and vivid yellows, to give but a few examples, to really make images pop in 2017.
2. Film isn't dead
Digital technology is so ubiquitous these days – it's not just cameras, but the instant access of smart phones and social media to share imagery.
I think that this year we'll see a return to film photography and the craft of shooting film. But it's likely to be limited to fine art styles and shooting 'one-off' images, as opposed to being used for commercial work. I firmly believe that film photography should be taught to all photography students, because it really teaches them how to work with their camera and to understand light. Kodak is even bringing back a classic with the Ektachrome Film! Long live film!
3. Black & White
In a world saturated with imagery, black & white photography is due for a resurgence, with a focus on timeless photographs. Imagery made with solid techniques and a high artistic vision will become more prevalent. And there will be more work done in post-production to produce beautifully toned black & white images.
4. Unfiltered
Getty's report suggests that a documentary aesthetic will become more popular, with a focus on more 'real' imagery. This style of less glossy marketing is seen as a reflection of a 'turbulent time in history'. The main idea is that imagery will appeal to millennials because they can relate to it more easily, and can align themselves with what it represents. So expect to see real people in shoots, who are styled to look natural and unfiltered.
5. New technology isn't going to stop arriving
Despite a trend towards film and black & white, new technology is going to keep on arriving. The photographic industry has changed so much in the last few years, and shows no sign of slowing down. But new technology and new social media platforms bring the opportunity to experiment and help inspire creativity. This will all help to keep driving photography forward, and to make sure image-makers maintain their relevance in a fast-paced environment.
6. The World is getting smaller
More and more people are traveling and seeing the world. And, even if you can't afford to visit far-flung climes, so much of it is accessible via the internet. So this year, I think the race will be on to find the next 'undiscovered' area, with travel assignments sending photographers to more remote destinations. Expect to see niche areas and out of the way destinations featuring heavily.
7 There's still room for new photographers
Photography is so accessible nowadays that it can seem very disheartening for new young photographers trying to break into the industry. But I believe that those with skill and talent will still find a place as photographers. They have a distinct advantage in many ways, as they are so okay with modern technology and are able to adapt to new things at high speed.
Whatever happens over the next year, I'm sure it will be another fascinating year in the photography industry and it'll be interesting to see what will happen.