An Inside Look At Real Estate Photography
Like many markets in photography, the market for real estate photography has declined over the years. Most of the shots in the regional Multiple Listing Services (MLS) are photos taken by real estate agents with a point and shoot camera or their smartphone camera.
For listings of average homes those photos are adequate, but for homes in the luxury and truly upscale markets, cell phone photos just aren't going to cut it. People paying high six and seven figures for homes don't want to see photos taken with a point and shoot camera and an on-board flash. They expect better and that means hiring a professional. Jobs in real estate photography are still out there, it's just that now they're bigger jobs involving more expensive properties.
Architectural photography is an art form unto itself that sometimes requires specialized cameras, lenses and lighting systems that can cost a jaw-dropping amount of money. You don't necessarily need a Sinar ArTec Digital, you can likely use the same camera you use to shoot portraits or weddings. If you can't afford the really expensive name brand zoom lenses, you can consider some of the low-cost, high quality prime lenses on the market today. Real estate isn't moving fast so there's plenty of time to compose, light and focus.
For background on this article I turned to Aaron Rosen at Pixel-Mesh out in sunny California and Antonio Cuellar an architectural photographer who travels extensively for clients to photograph some of the most beautiful hotels and restaurants in the world from his offices in New York and Miami.
Staging
Staging is one of the keys to getting compelling shots and that may or may not be something you can do yourself. For high-dollar luxury homes either the owner or real estate agent will already have consulted a designer who specializes in staging homes. If not, your best bet is to pass through the cost of arranging a designer in the photography contract. Unless you're one of those gifted people who can stage a giant still life on your own, hire it out.
People who do it every day know what to leave, what to clear out and where to get matching accessories for every room in the house. It's not a cheap service but well worth the money if you're selling a million dollar home.
Practicals
The next step will be to start on the lighting by making sure all the fixtures in the home are working and have working lights. Lamps and room lights are called "practicals" in the film business and you'll want to have them all on whether shooting stills or video. Again, the owner and real estate agent should have already taken care of this, but don't count on it.
If the family room or living room has a fireplace, see if you can get it to light. I once worked in a model home for nearly two hours one summer with the gas fireplace going a good portion of the time.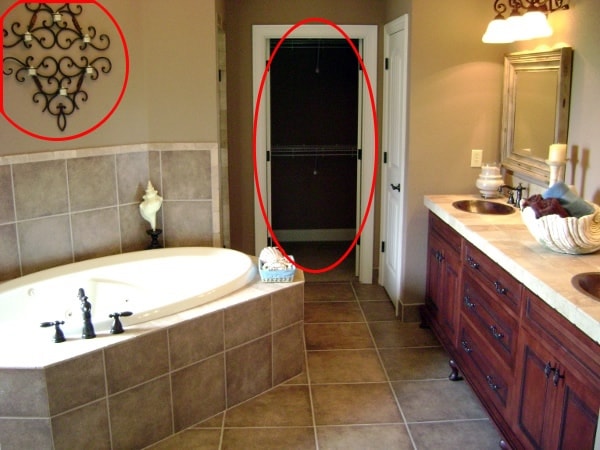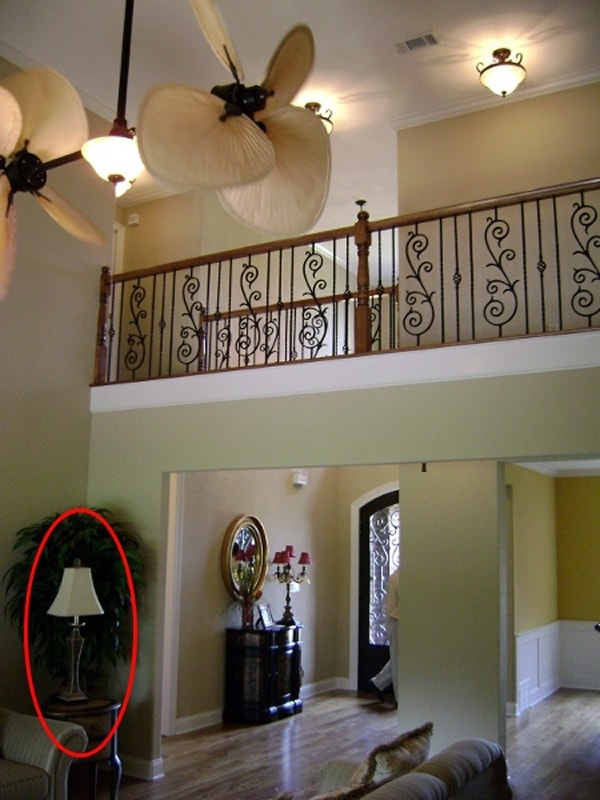 A good designer will have staged some small electric candles on coffee and end tables and the fireplace mantel if there is one. That breaks up large dark spaces. When you're done in one room you can move them to the bathroom and bedroom, almost anywhere except the kitchen where they don't really work.
Another large, black space in most living rooms is the TV. I prefer to paste in a screen image during post-processing rather than trust what may be on TV that day. The portable electric candles and TV screen image add a sense of the house being an alive and inviting place.
Lighting
Remember all those old flash units that have built up in boxes over the years? This is where you get to drag them out and use them, provided they have a slave function. You'll need a couple light stands, but most times you'll be able to set them on shelves or behind furniture. Use a basic plastic flash diffuser to modulate the sharpness of the light a bit. You won't need to turn them up to full power unless you're trying to light a very large area, the goal is to add depth to your room shots by softening the shadows in the corners.
Video lights can also do double duty lighting architectural stills. For many shots Antonio Cuellar prefers the warm tungsten tones of his Lowel DPs, a light that would be familiar to any video crew. Adjustable barn doors let you focus the light just on areas its needed and you can adjust the color of the light with either drop-in gels or gel sheets pinned to the barn doors.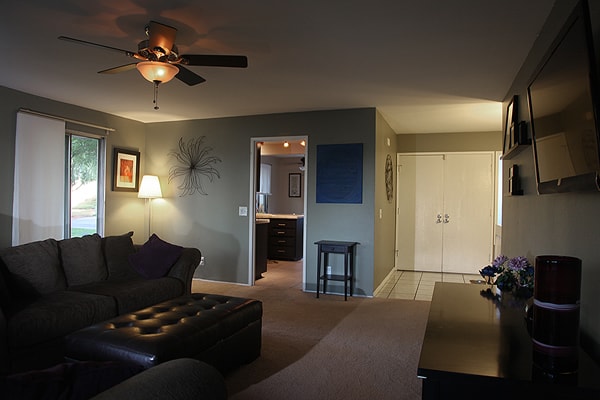 Place your video lights or spare flash units behind cabinets, furniture and under counters which tend to create shadows on floors. Another place to use your spare flash units is in hallways around the corner from the room you're shooting. Instead of a dark shadow at the end of the room, you'll have a nice lighted frame. Use gaffer tape and white 4×6 cards to cut any spill into areas you don't need the extra light from strobes or adjust the barn doors on your video lights.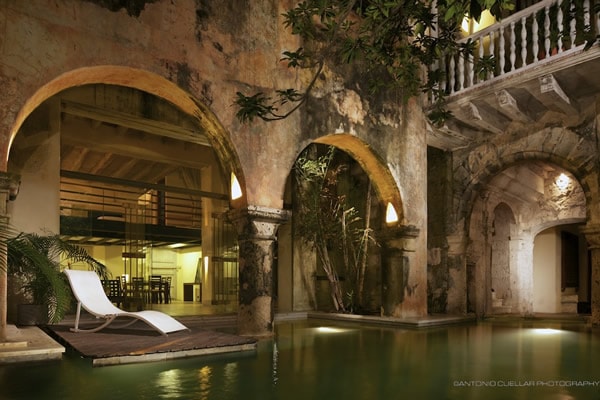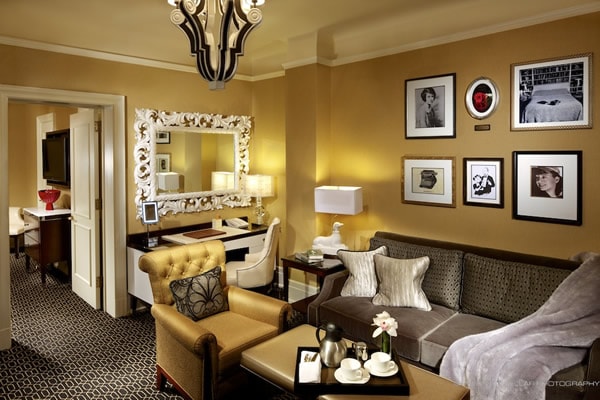 Take Test Shots
Unless you've been lighting architecture for years, test shots will help you identify areas that need work and let you refine your lighting right on the spot. In real estate photography it's better to err on the side of light and bright, so you're looking for dark hallways and closets and practicals not on when they should be.
Photographing a $150,000 house can be done by opening some windows and shooting with a cell phone camera. But setting up a shoot for a $1,500,000 house is going to require a crew, lighting and a bit of time to get it right. Your job as the photographer is to make the place look like it's worth every penny. It's not the place to lowball a contract or cut corners, doing it right is going to take a lot of time.