Tips and Tricks for Taking Great Portraits
Although it may look fairly easy, not everyone can take great portrait shots. Portrait photography involves more than just finding the right subject or model. Great portraits are the result of patience and good people skills. You need to make your subject feel comfortable and relaxed. You need to establish a personal relationship with him or her.
Of course, coming up with great portrait shots also mean following the right techniques and putting your skills to good use. If you do not know how or where to start, here are some tips and tricks that might help you find answers.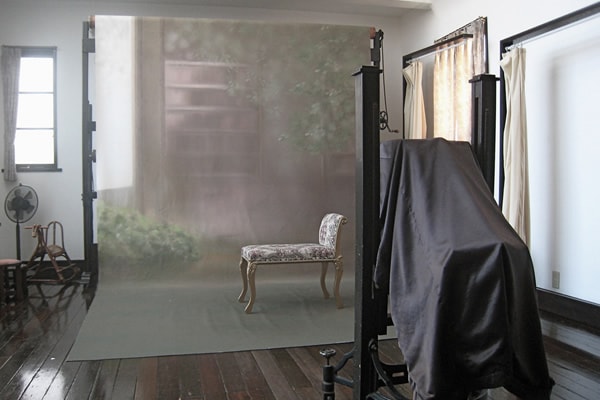 Tips and Tricks
The first thing you need to do is find a place where you can set up. It should be one that can provide a good background. Remember: a good background can complement the subject. Just make sure, though, that it will not take the attention or interest away from the subject. The background should be simple but distinct and uncluttered.
Cropping your images can also play an important role in making photos more interesting.
If you choose to go with a background that establishes the character of your subject, you can do so but be sure not to overdo it. For instance, you are taking a portrait photo of a ballerina. Your set up can be in a ballet studio, with the background showing mirrors and ballet shoes hanging on the wall. Simply blur the background a little (using your zoom lens or aperture setting) so that it won't take the attention away from your main subject, which in this case is the ballerina.
When shooting inside your photo studio, set up the place like a ballet rehearsal place to achieve the effect you desire.
As much as possible, use natural lighting. Do not depend too much on your flash as it can sometimes wash away real color. Natural light will allow your subject's natural color to show.
If you are shooting indoors, position your model or subject in areas that are near windows or doors. The best time to shoot in natural light is either early in the morning (from 6 AM to 9 AM) or late afternoon (from 4 PM to 6 PM), when the sun is not that harsh anymore.
If you really need to shoot outdoors, avoid doing so in the middle of the day, when the sun is strong.
Shooting outdoors can be tricky, though, as you will not be able to control the situation – or the weather condition. If the sun is out, make sure that your subject is not shadowed out. Position your model the right way. Do not let him or her face the sun and vice versa. Instead, let the sun fall or reflect on the side of your subject.
Choose the angle that best showcases the most positive features of your subject. If he or she has a beautiful smile, look for an angle that will emphasize this. Learn to play with as many angles as possible. Also, you should know how to bring out the right facial expression from your subject. Your portrait will be useless if your model does not know how to project the right emotion. This is why it is important to make your subject feel relaxed and comfortable with you.
If your subject is calm, you won't have a difficult time giving your instructions. You'll interact well with each other and your working relationship will be smooth.
Try out different poses to find out which one suits your subject best. Try one where he or she is sitting down and another one taken by the stairs. Or maybe you want your subject to smile while tilting his or her chin. It's really all up to you and the image or effect you desire to create.
The eyes are the window to the soul. This is what you should always keep in mind. When looking at portraits, people will always search for "meaning" in the subject's eyes first. The eyes tell a lot of interesting stories. So it is important to keep a sharp focus on the eyes.
If you want the best outcome, try to experiment by asking your subject to put on different expressions. But keep your focus on the eye. You'll find that this is a good way of soliciting a variety of emotions.
No matter what your concept is, never take the eyes for granted.
Play with your shots. Don't stick to the traditional. Experiment and go out-of-the-box. Take shots from down below and from up above. Walk around and try to find different options for location. Take a lot of shots, too. Remember, you're using a digital camera, so you won't need to worry about expenses piling up.
Your model should also be willing to "play along". If you want your model to jump, he or she should be willing to do so. If you want him to flex his muscles, he should willingly do so. If you want her to do a half-split, she should agree to do so.
To create a dynamic portrait, do your best to follow the "rule of thirds" in photography. This is probably one of the most common rules for photographers. Imagine that your frame is divided into three different sections. Then picture yourself aligning your subject with one of the points in the frame where the lines cross. Your subject does not have to be in the middle of the frame. It can be anywhere: at the bottom, on top or on the right.
Photography experts say this is how you make your portrait come out vibrant. It's one of the best ways to tell a story through pictures.
If you are comfortable about using the aperture settings of your camera, do so. Use it to create a blur when you want your model to stand out. For example, if you want that ballerina to stand out even if you use a ballet studio filled with students as your background, you can set the aperture to a lower number. This will make the background blur so that the focus will be on the ballerina, not the students.
Make sure that your make-up artist is a good one. Creative make-up can do a lot of exciting things for portrait photography. It can help bring out the glow in a person. It can make a person look younger or older. It can emphasize a person's features. It can add more life to the eyes.
Use a tripod when you need to take difficult shots. Or get someone to help you out. Don't go to a shoot acting like Superman because it won't do a lot of good for you, your model or the portrait that you want to create.
Work with people you trust; with people who know and understand what you want to happen.
Like everything in life, success can be yours if you practice as much as you can. There are no perfect portraits, but there are exceptional ones. This should be your goal every time you get that camera clicking away.