16 Best Photo Editing Apps for Photographers on the Go
The latest smartphone cameras are not only equipped with high-resolution sensors, but they also offer built-in functionalities and tools to capture some great images.
Moreover, there are also tons of mobile photo editing apps that you can download to yield spectacular images. In this article, we've rounded up some of the best photo editing applications for your mobile phone or tablet.
Whether you shoot with your phone or prefer to edit images shot with your DSLR or mirrorless camera on your phone or tablet when you're on the go, you'll be sure to find some great options below.
Adobe Lightroom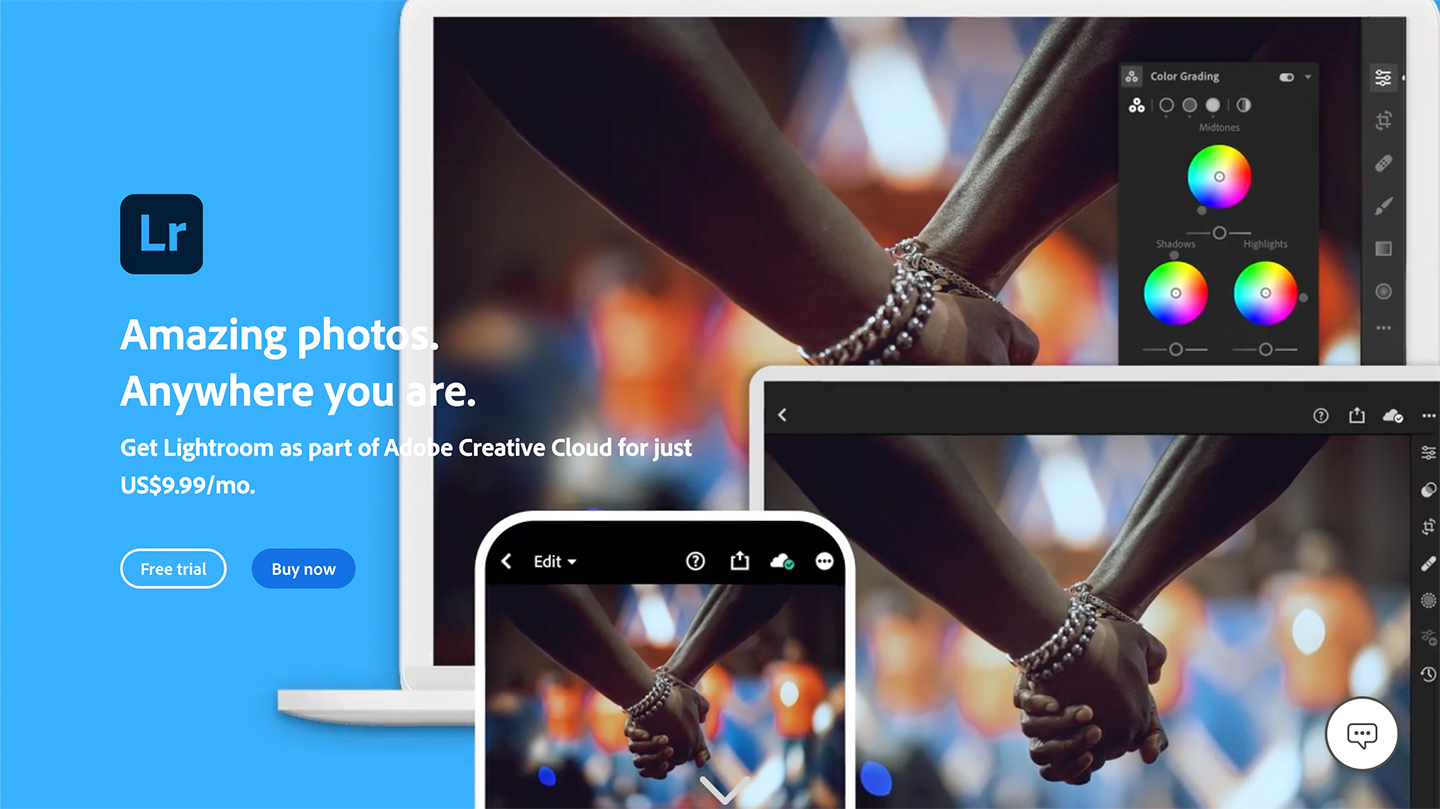 Adobe Lightroom is one of the best smartphone apps for photo editing out there, hands down. It's specifically designed for professional photographers. It's most probably the only application that allows you to organize, edit, and view a large number of photos.
The best thing about Adobe Lightroom is that it comes with a built-in camera that you can use to capture photos directly in RAW format. Moreover, you can also edit the manual features such as aperture, exposure, etc., on the go as well. Adobe Lightroom is available for both iOS and Android. With a Creative Cloud account, you can also sync images across all your devices. For example, you can start editing on your computer and then keep editing on your phone when you're out in the field.
Adobe Photoshop Express
Unlike most photo editing apps, Adobe Photoshop Express comes with features such as flip, straighten, etc. These features make your photo editing experience even more flexible. Moreover, this application offers more than 45 different filters that add more character and creative effects to your photos.
Adobe Photoshop Express also allows you to edit your photos in TIFF and RAW formats along with useful features such as single-click watermarking, resizing, and sharing. Adobe Photoshop Express is available for both iOS and Android. This app, combined with the Adobe Lightroom app, makes for a very powerful duo.
VSCO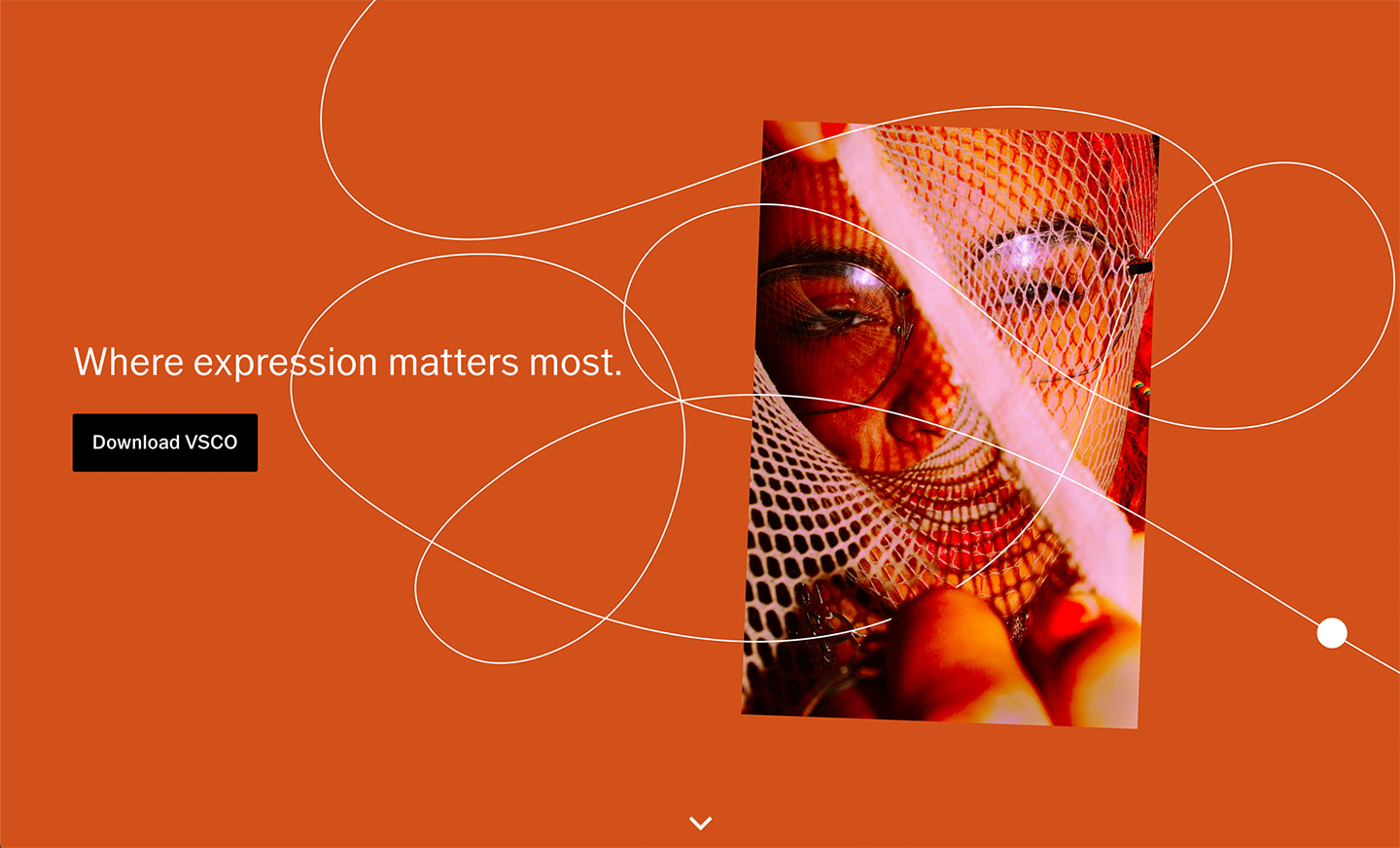 You probably have heard of this app already, but VSCO is one of the most commonly used and loved mobile photo editing apps. It's also considered a great photo social sharing application, especially if you're an iPhone user. This application is akin to a social platform with a strong community of professional photographers.
It comes with a built-in camera option to capture photos manually. It allows you to choose interface color, adjust exposure and focus, and offers gridlines and three different flash modes. It's also available on both iOS and Android.
Movavi Picverse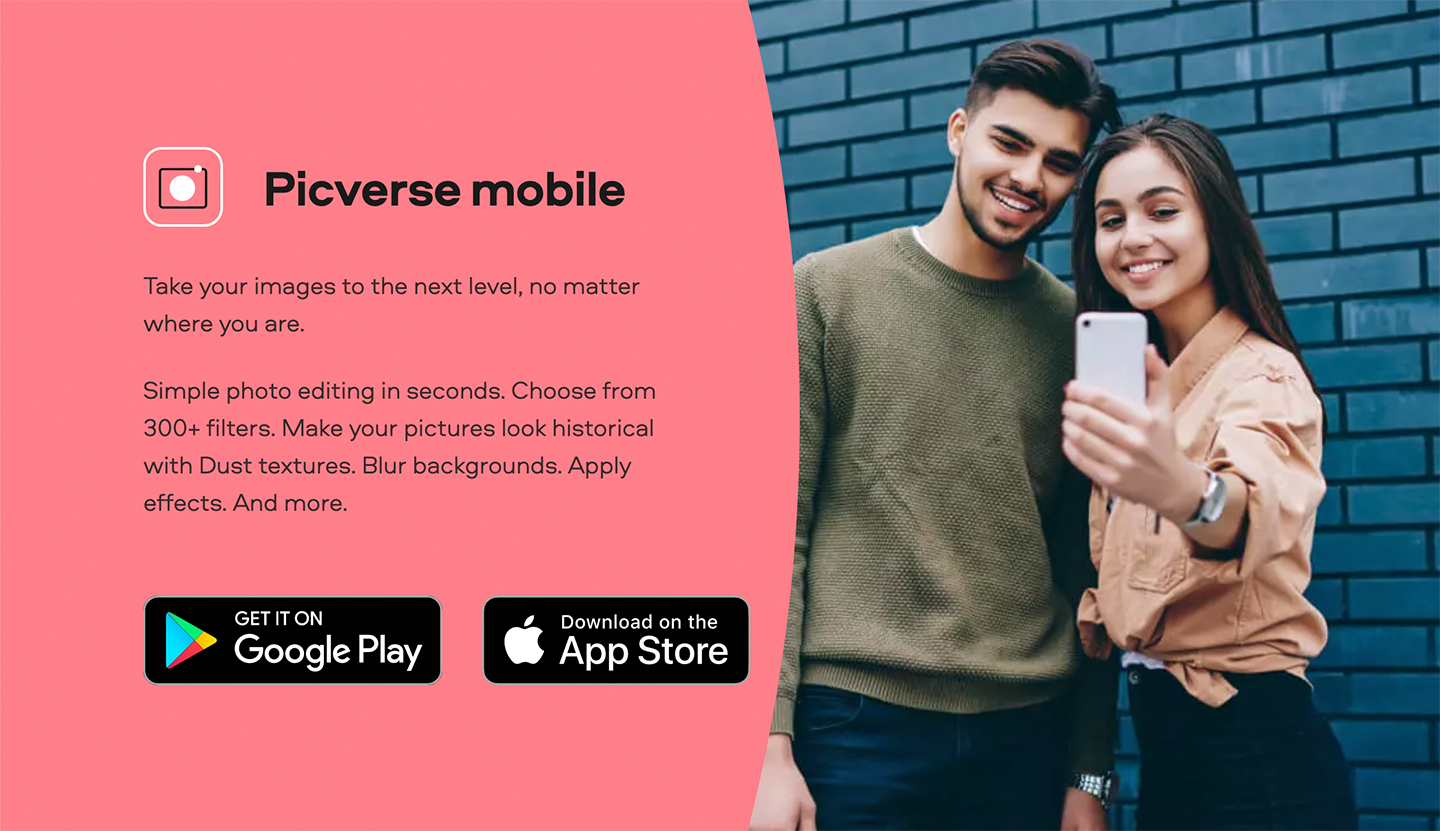 Movavi Picverse is one of the best photo editing apps for beginners. It offers a simple yet powerful interface that anyone can use to create professional-looking photos. It heavily relies on artistic effects and color-grading tools that you can use to produce atmospheric images.
The application offers more than 300 different color filters such as pop-art, gradient, black and white, sepia, etcetera. Other than that, you can choose from more than 400 texture and effect options to provide your images with depth of field. You can download this app on both Android and iOS.
Instasize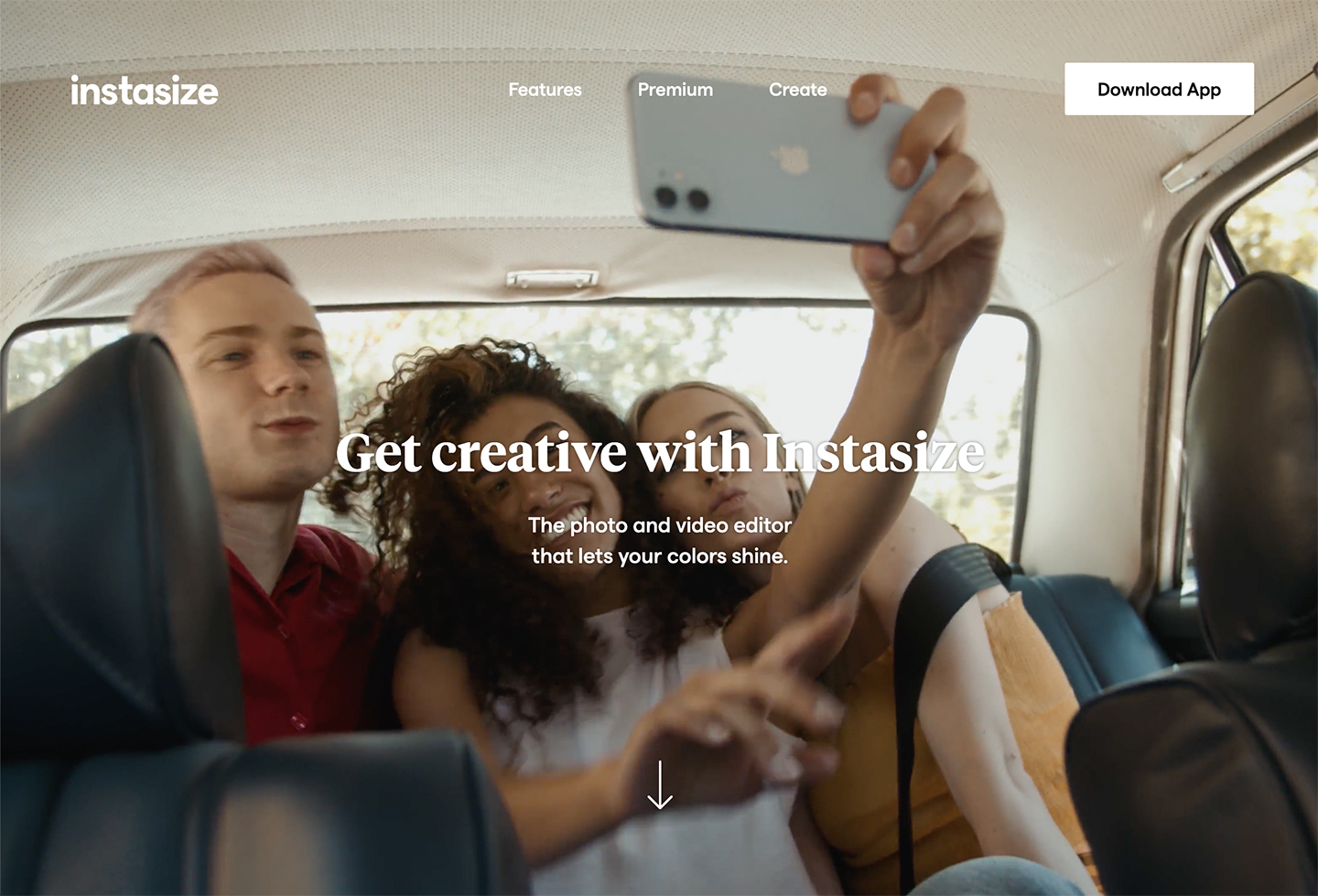 Another well-known smartphone photo editing app, Instasize offers rich functionality and a range of features that truly take your photo editing experience to another level. It's available on iOS and Android and provides a massive library of filters, video editing features, text editor, retouching tool, border frame packs, resizing option, and much more.
Not to mention, it offers more than 100 different types of filters along with more than ten different photo adjustment features such as sharpness, contrast, brightness, etc.
Google Snapseed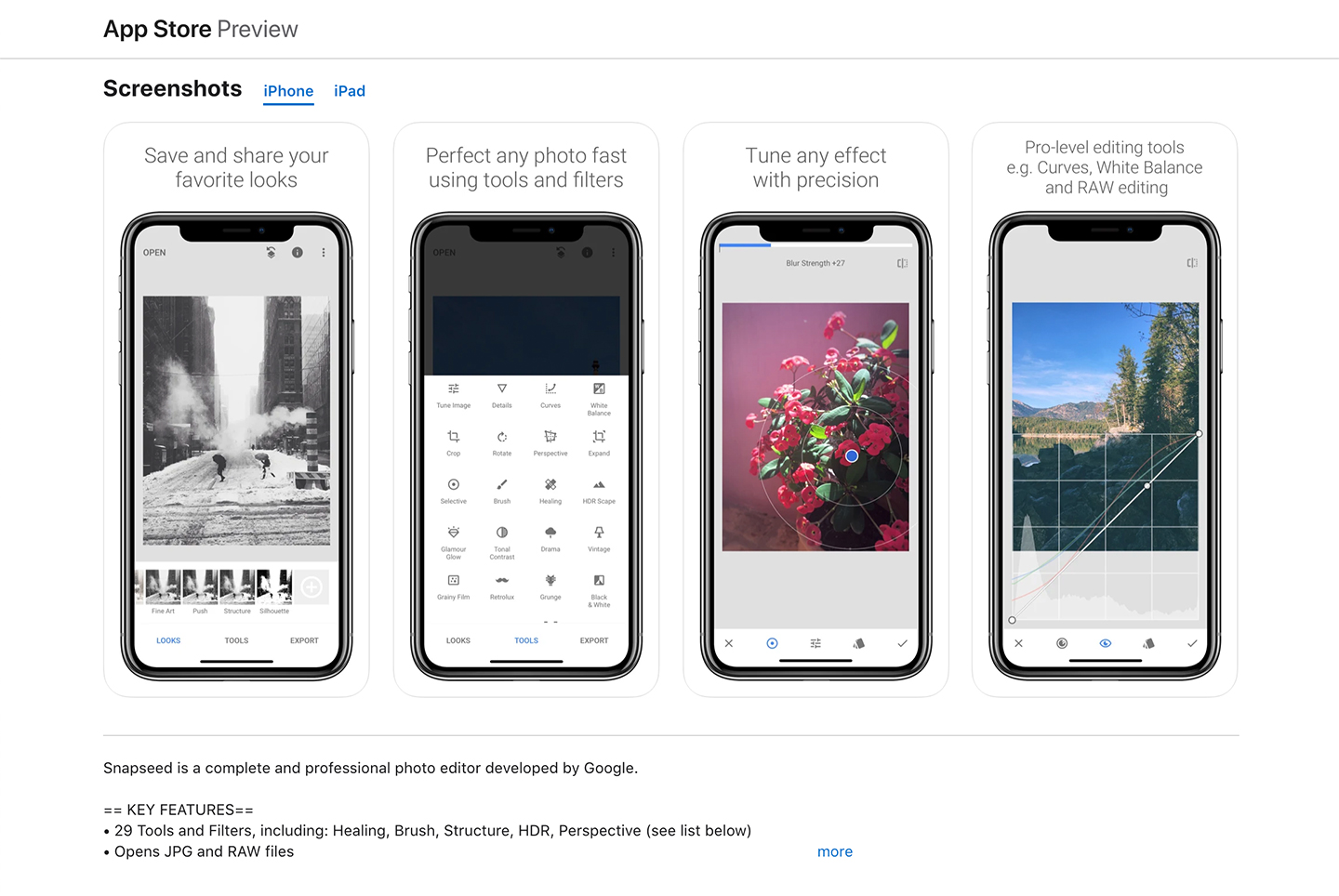 If you're a professional photographer, then Google Snapseed might become your next best friend. It offers a Photoshop-like editing experience, and it's best known for its ability to edit photos in RAW format.
Perspective adjustment, HDR, structure, and healing brush are some of its most compelling features. Moreover, it also offers double exposure, glamour glow, face poses, features to tune images, and 29 different filters. It's also available on both Android and iOS.
Pixlr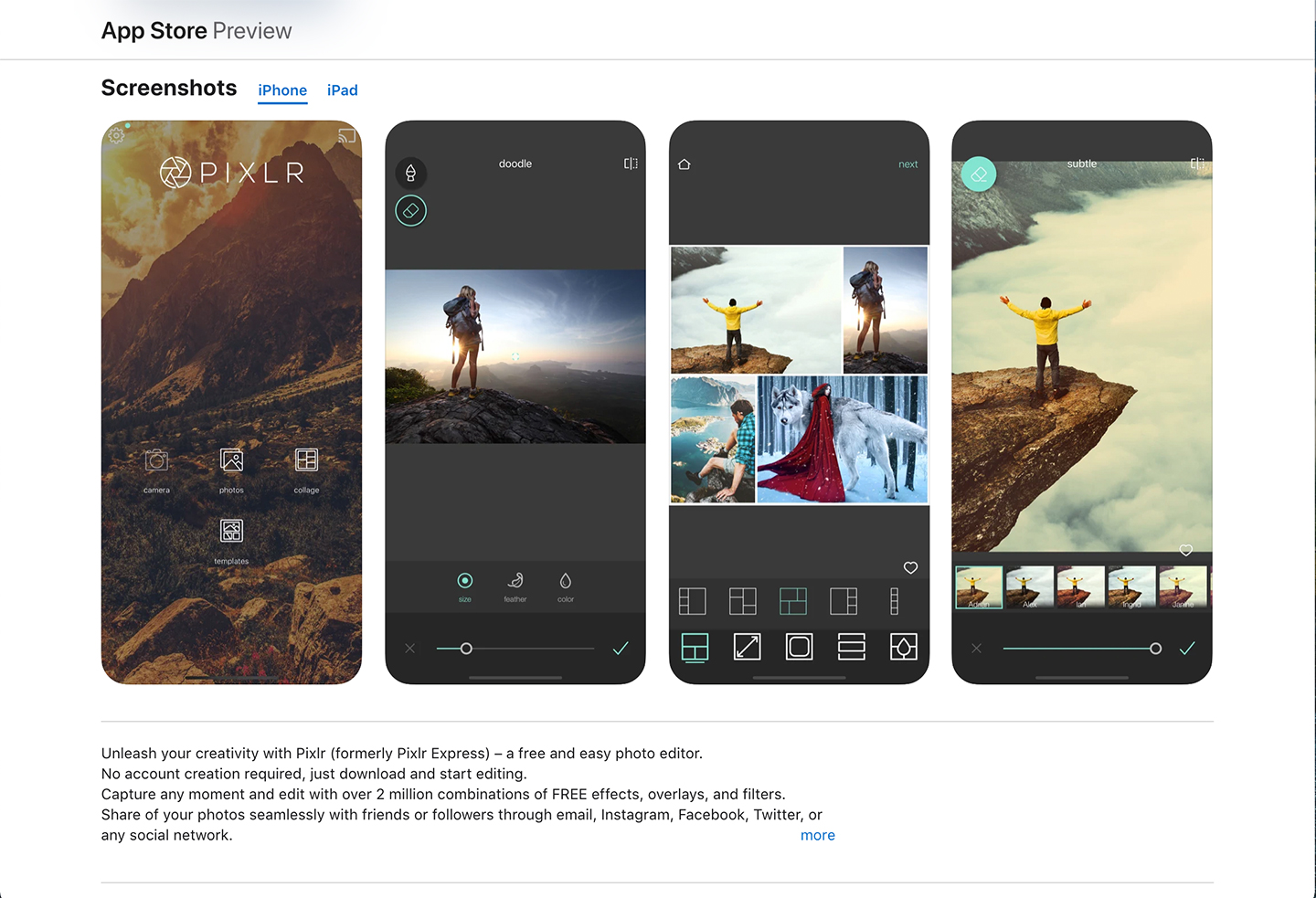 Pixlr comes with a vast array of different filters, overlays, and effects that can easily produce visually appealing and unique photos. It's one of the best free photo editing mobile apps.
You can also use its toned-down version, which is known as Pixlr Express, if you want to have a simplified experience. Pixlr is also available on both iOS and Android.
Photoleap by Lightricks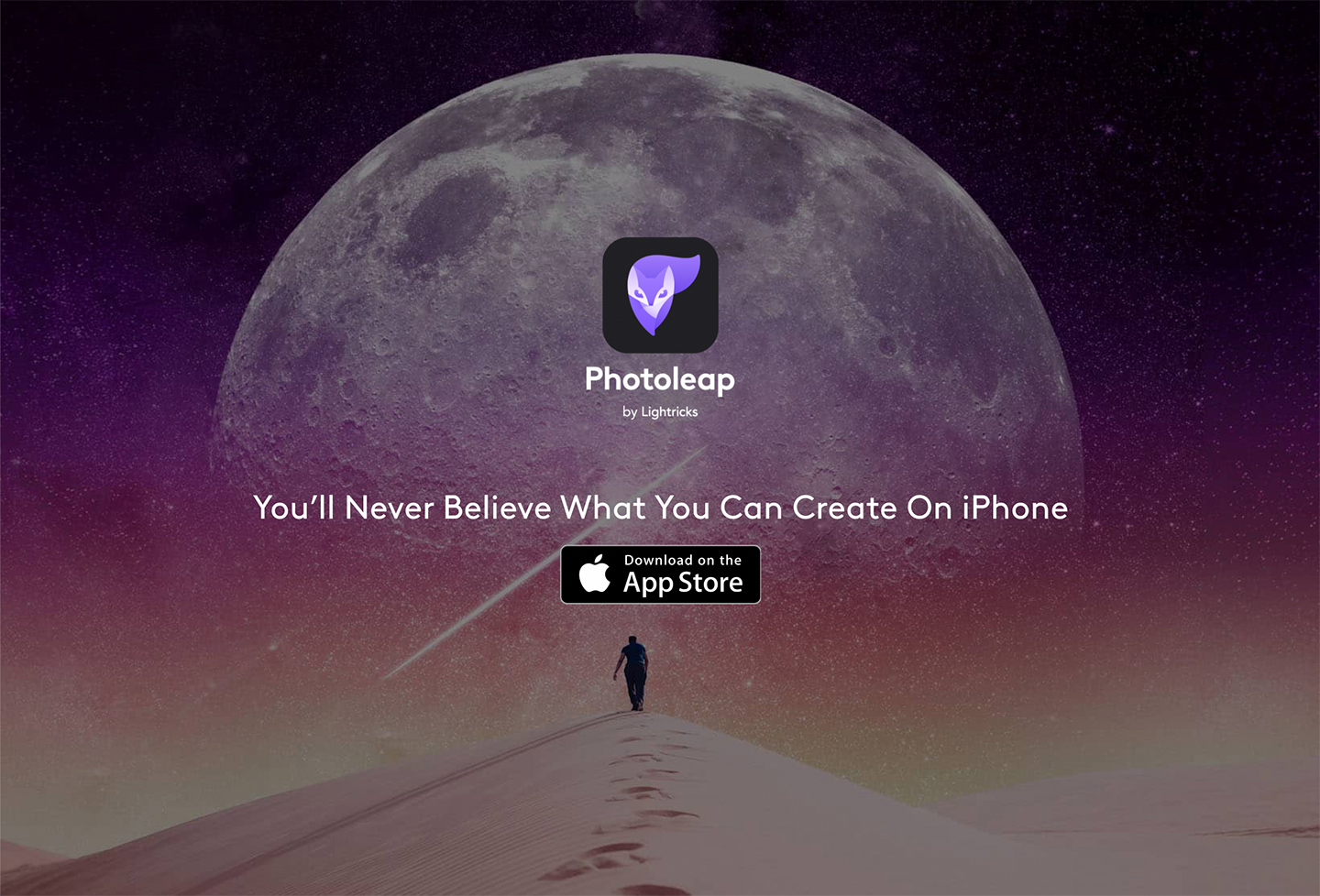 The Photoleap app offers all the important tools such as cropping, resizing, color adjustment, exposure, etcetera that you need for photo editing. It also comes with many unique filters that allow you to edit your photos just the way you want.
It also comes with some advanced tools such as the Mixer and Mask tools that you can use to combine two different photos to create a double exposure image and directly paint on your image, respectively. This application is only available for iOS users.
Photo Lab Picture Editor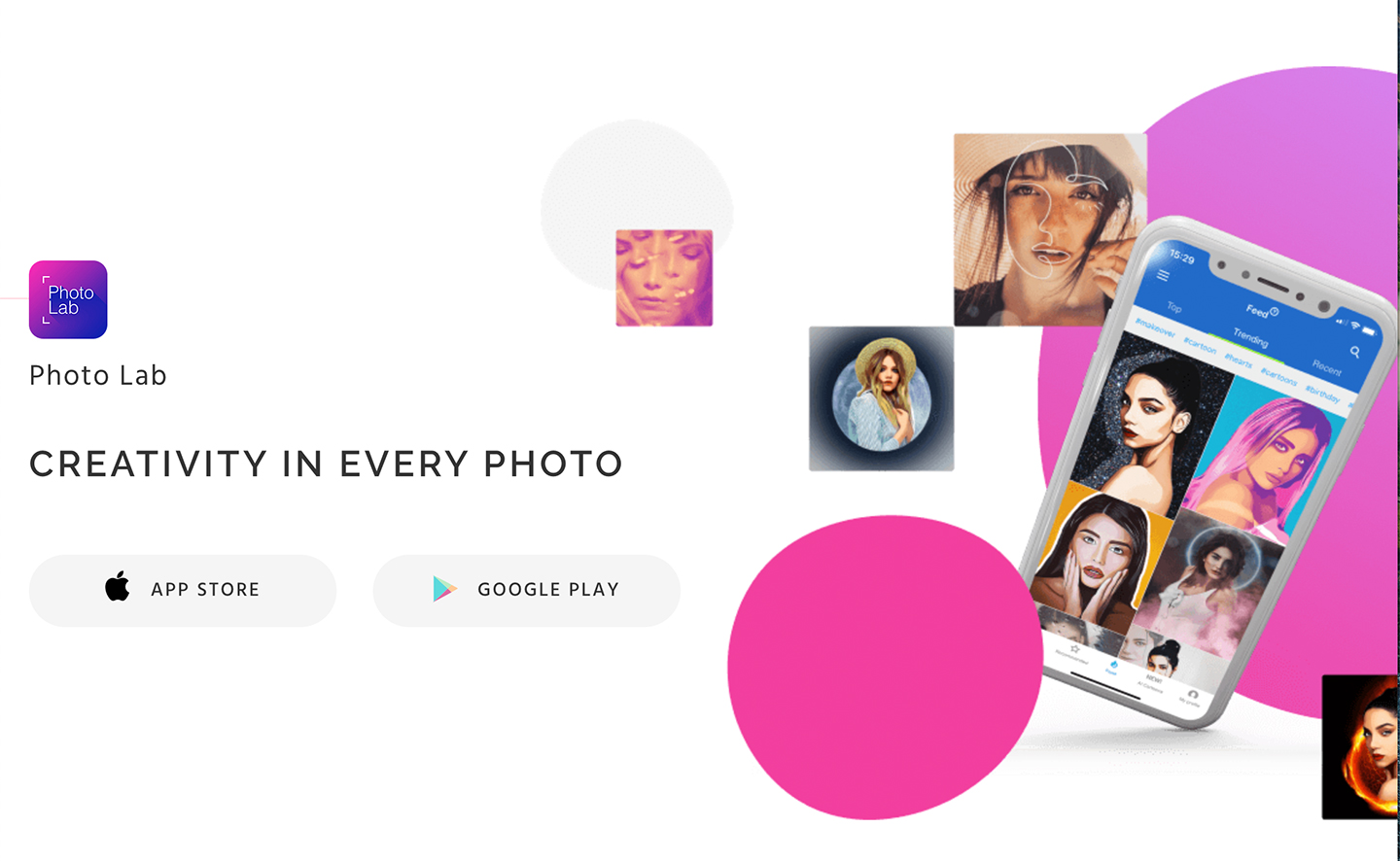 If you want to achieve an unconventional and fun editing experience, then Photo Lab Picture Editor is a great choice. That's because it comes with the largest collection (more than 1,000) of funny and stylish effects.
Moreover, it also offers 40 different categories that provide filters, painting, sketching, overlays, animated effects, photo frames, photomontages, etc. It's also available for both iOS and Android.
Pixite Union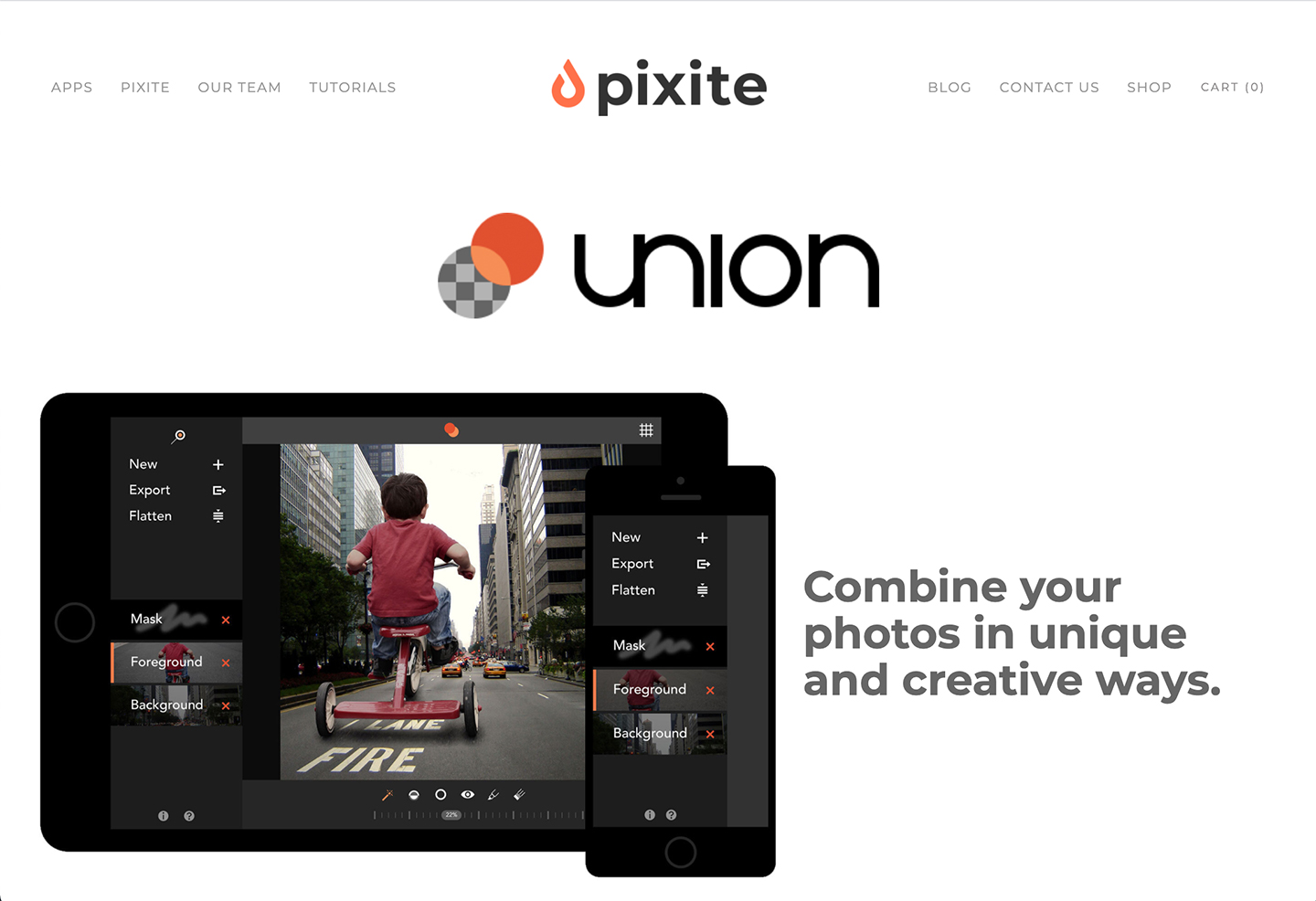 The Union app is specially designed to allow users to combine photos in unique and creative ways. Union lets you merge photos in amazing and powerful ways. Easily create superimposed, silhouetted, and double exposure images with this easy to use photo editing app.
Union has powerful masking features and allows you to remove backgrounds effortlessly. The app also features built-in image adjustment tools, blending modes, brush control, and a magic wand. This application can be installed on iOS.
Google Photoscan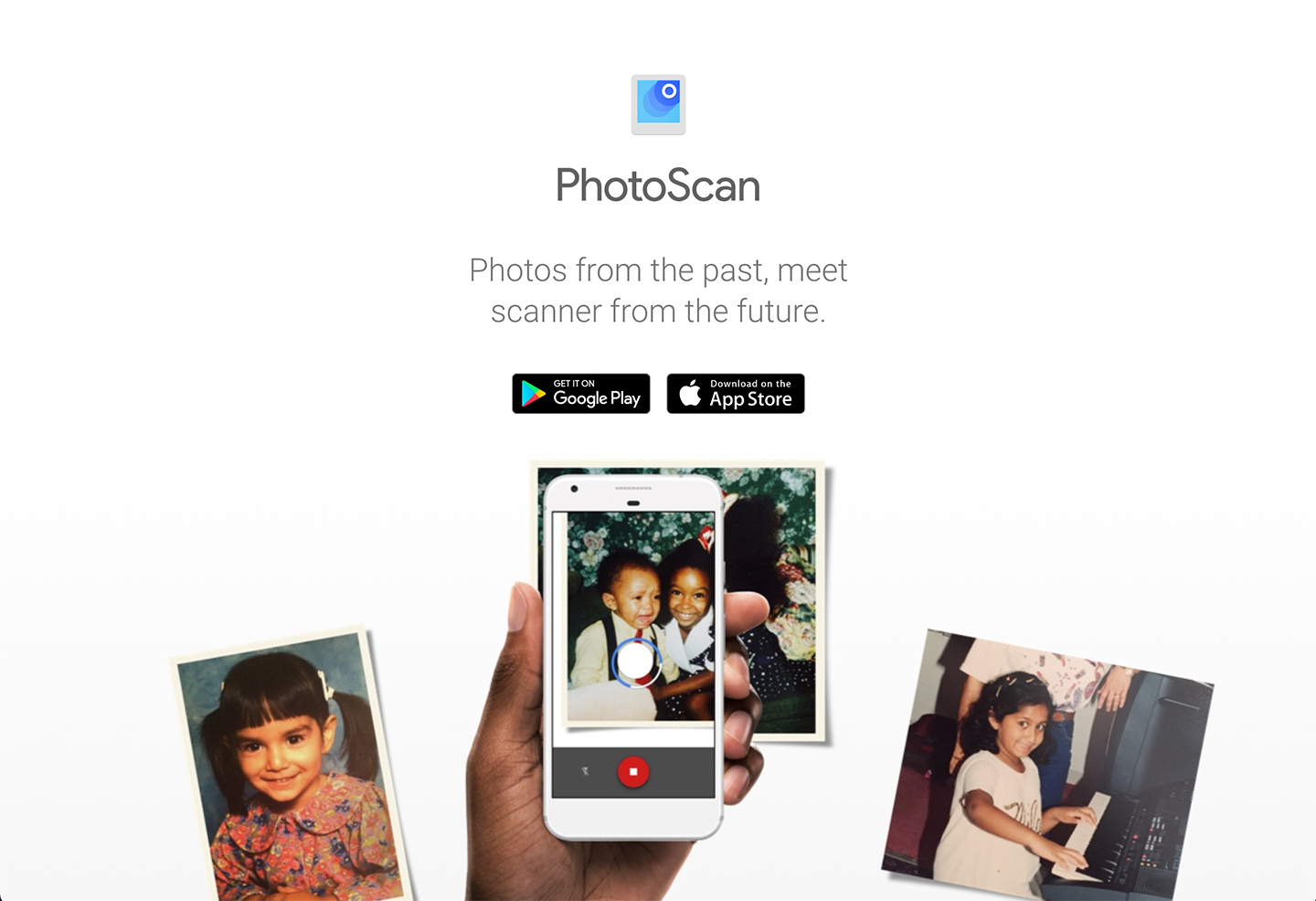 There are two ways that you can use to digitize your print photos. You can spend an hour digging out the old flatbed scanner to scan each image manually (and wonder why the resolution is so bad). Or, you can install Google Photoscan to achieve better results as well as slightly different angles.
The fine idea behind Google Photoscan allows you to reduce time significantly to capture and scan photos. Moreover, it also allows you to eliminate glare and light spots when you capture an image. While not a photo editing app per se, it can be a great addition to your arsenal. Google Photoscan is available on both iOS and Android.
Instagram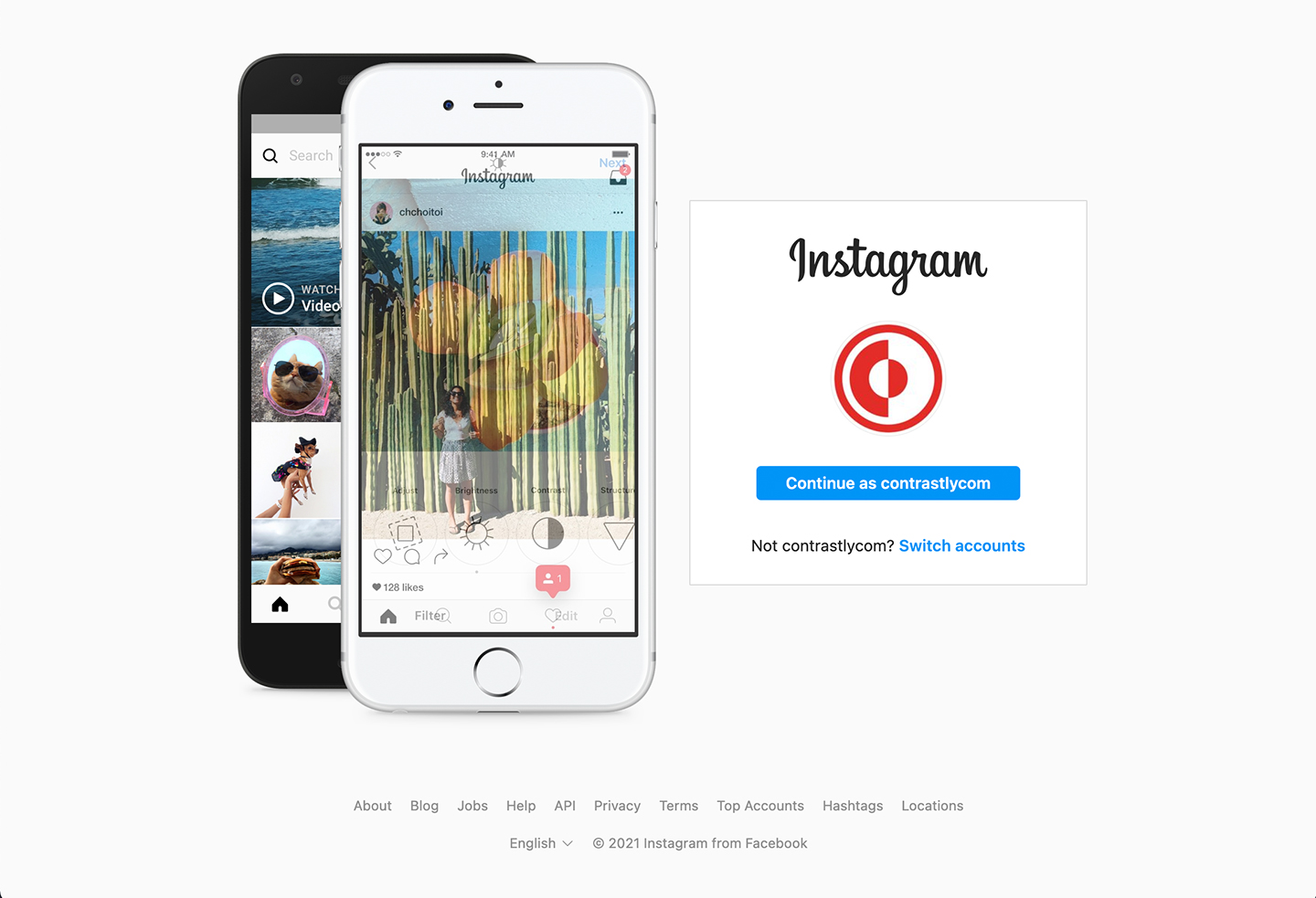 Well, Instagram needs to introduction. You can also use this mobile application to capture, edit and share your photos. Undoubtedly, it's not the best photo editing application out there, but Instagram's social sharing aspect drives so many people to use the app.
Still, it offers a range of different filters that you can use to enhance your images. IG is available on both iOS and Android.
Prisma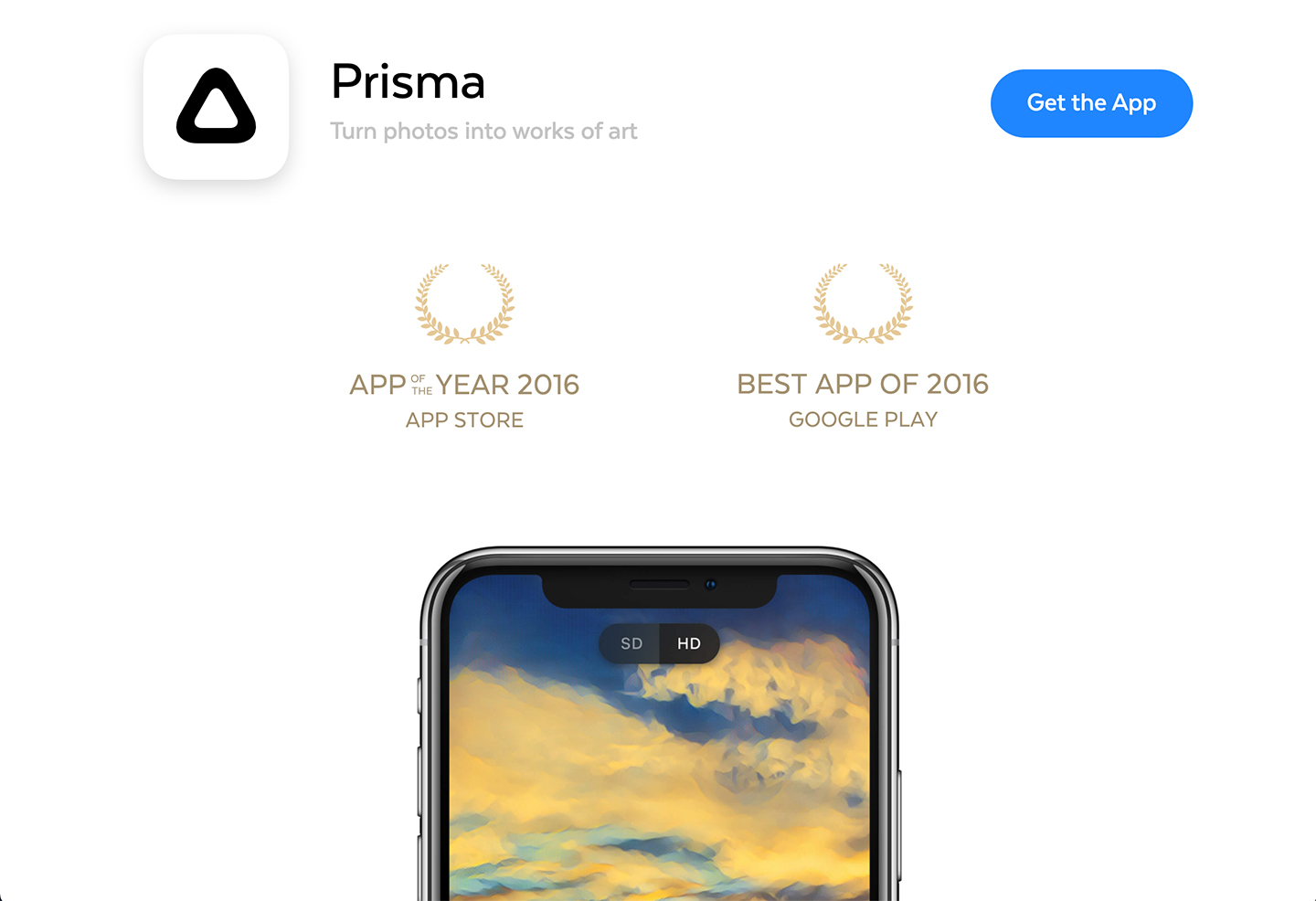 The Prisma app is not one of those mobile photo editing applications that deal with basic photo corrections and subtle filters. Instead, it allows you to transform your photos into unconventional and sometimes even bizarre artistic results. It offers a strong collection of filters inspired by world-famous artists such as Picasso and Salvador Dali.
It's important to bear in mind that not all filters work the best with every photo. You'll need to find the right combination because some filters are best suited for portraits, and some of them work better with landscape photos. It's also available on both iOS and Android platforms. Also check out their A.I. powered editing app, Lensa.
Bazaart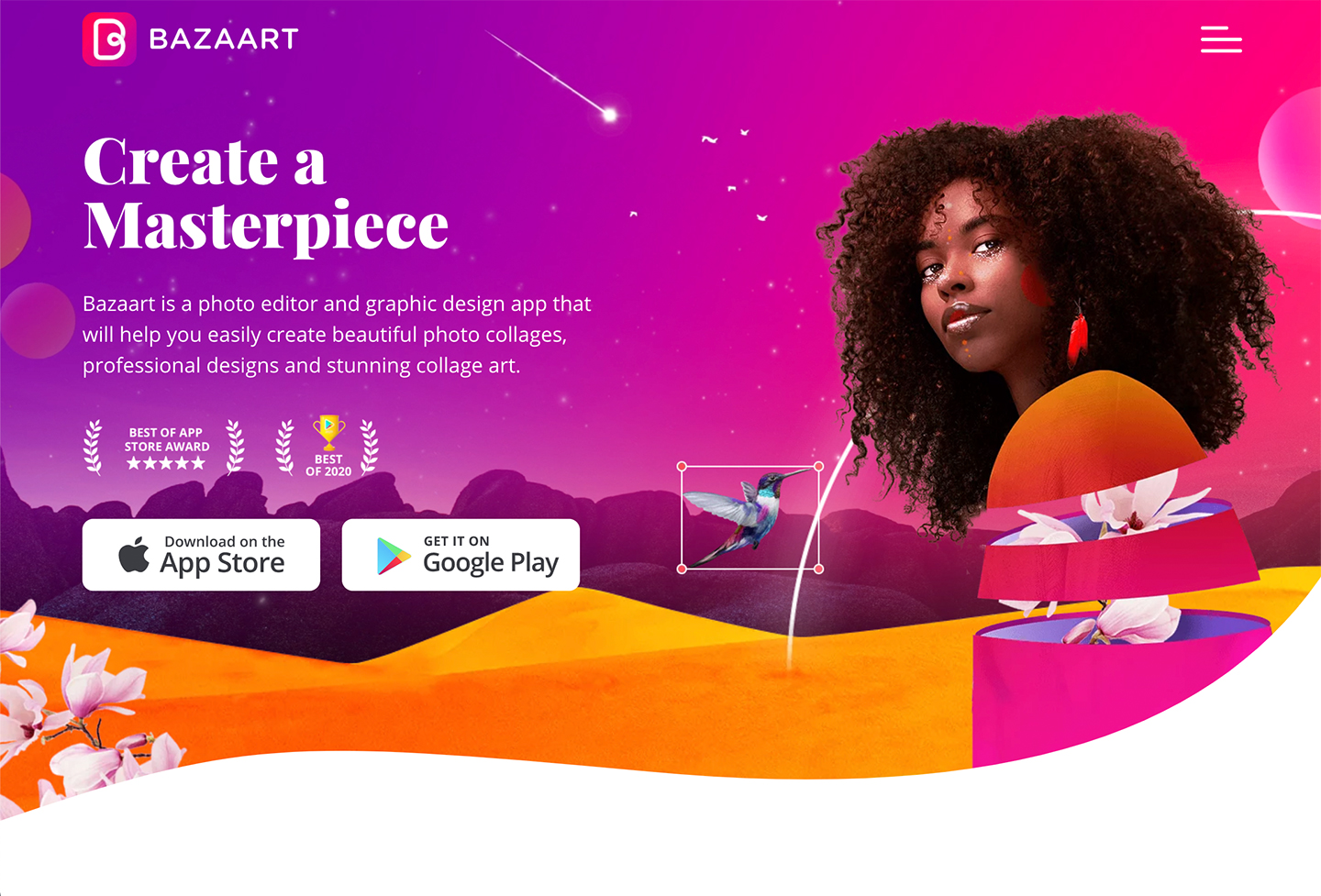 Bazaart comes with a vast range of collage and montage tools that allow you to combine multiple elements into a single photo. You can use graphics, texts, even pictures and layer them together on a single image to achieve unique and creative results.
Moreover, this application also comes with features that you can use to erase your images' background instantly. You can also choose an option from its collection of templates if you want to create spectacular collages to use on social media. Bazaart is available to download on both Android and iOS.
PicsArt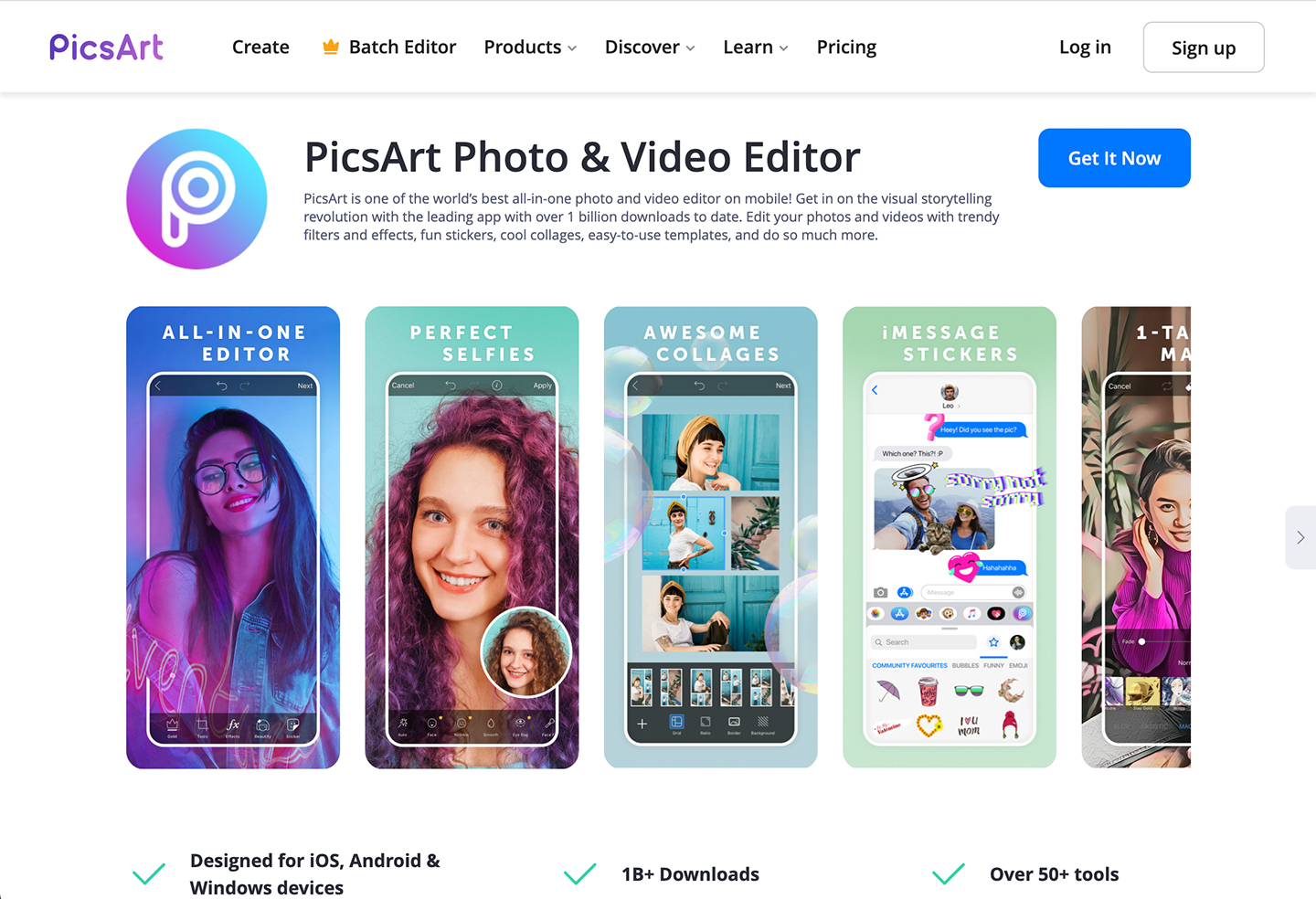 Another great photo editing application that even professional photographers can use is PicsArt. It offers many tools ranging from basic adjustments such as contrast and exposure to dramatic filters and cinematic color grading.
You can use these features to transform your images into true pieces of art. It's also available on both Android and iOS.
Mextures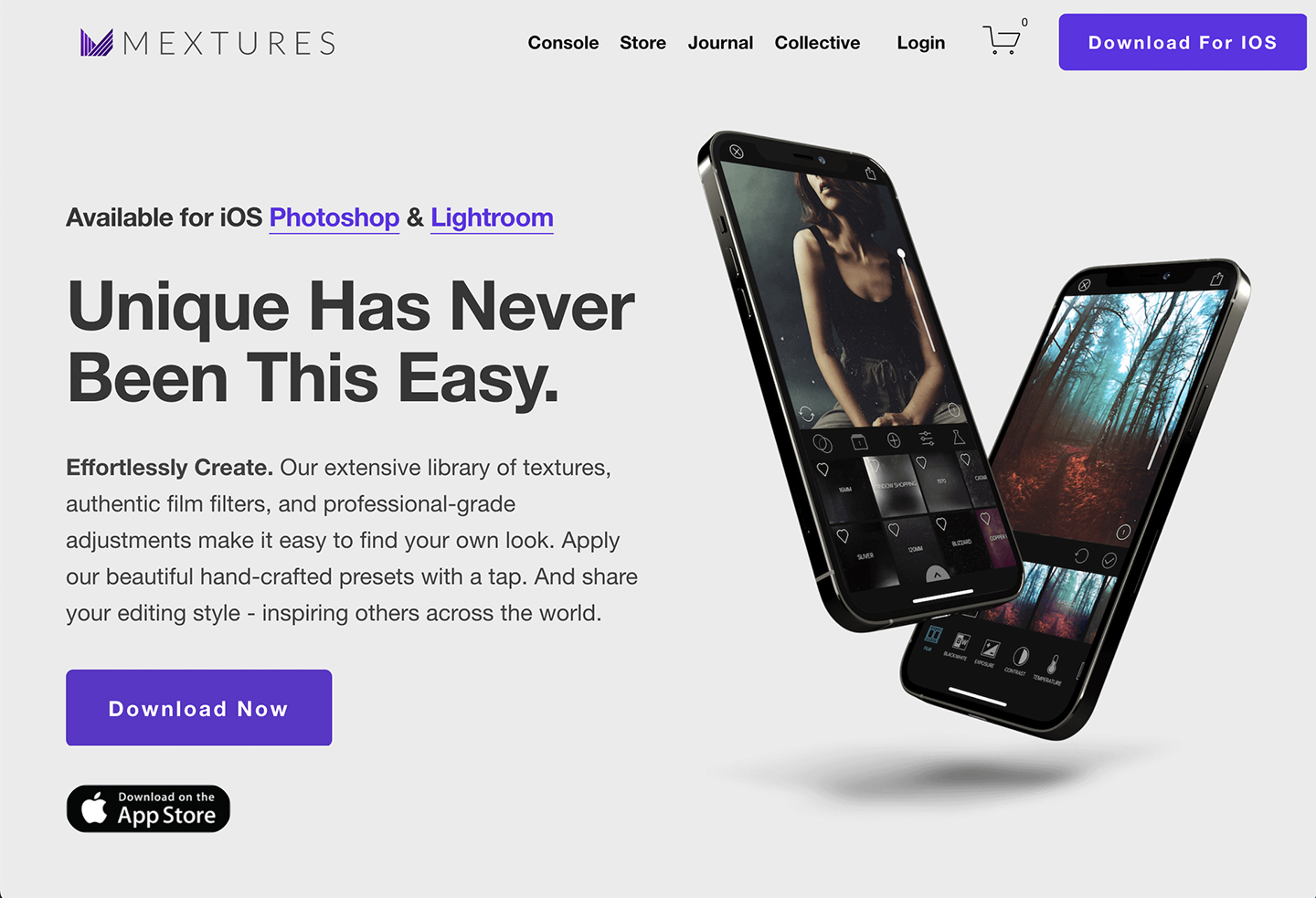 We have a sweet spot for the Mextures app here at Contrastly HQ. Not only does it offer desktop-grade editing features, but the interface is a joy to use.
Mextures has many features such as add, move, hide, and rotate, and it allows you to adjust blending modes and tweak opacity on a virtually unlimited amount of layers at any time. The Mextures app also includes a great number of great presets and wide range of overlays that can be stacked onto your images. They also have a Photoshop Plugin and Lightroom Profiles available.
Final Words
There you have it. These are some of the best mobile photo-editing applications that you can use on the go. Not all of them are for professional use, and I added them to this list because many people want to edit their photos to share on social media for fun.
I hope you'll find the application you want in this list to truly master photo editing on the go! Also check out this list of business apps to help you manage your photography business from afar.