3 Great Reasons to Consider Shooting Boudoir
Boudoir photography seems to be a taboo thing in the realms of professional photographers. Some people love it, while others think it is tasteless and tacky. A lot of photographers shy away from this type of photography because of the stigma that people often associate with boudoir photographers.
Another objection I have commonly heard among circles of photographers is that it's just wrong; that all forms of it should be considered pornography. However, I am of the impression that if done the right way, boudoir really has the potential to be something special for many women.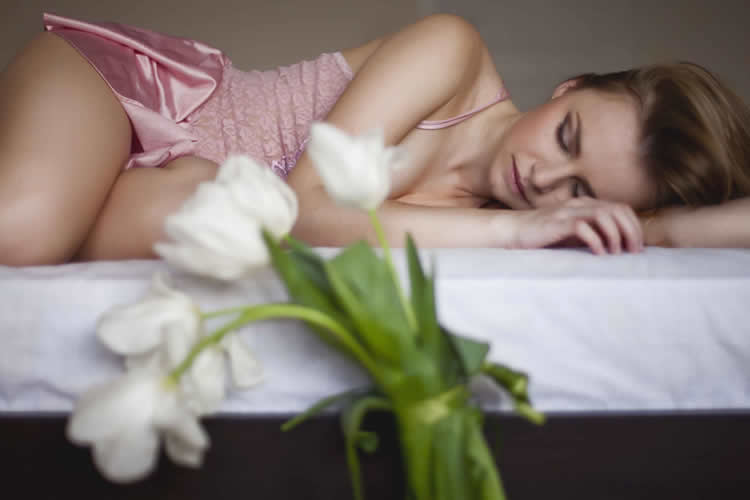 There is a difference between shooting boudoir and shooting porn, and I think that difference can be noted by the subject's intent for the photographs and also the posing that is used. I used to work for a photography studio that regularly booked boudoir appointments, but there were three sessions in particular that seemed to stick out to me. It wasn't the physical beauty of the women posing, but rather the fact that we were able to help them tell their stories by capturing their bodies on camera.
Pre-Mastectomy Documentary
One woman's reason for setting up her boudoir session was because she had contracted breast cancer in both of her breasts and would soon be having a double mastectomy. She wanted to have pictures taken so she could remember what her real breasts were like since they were no longer going to be a part of her beautiful physique.
Her husband even came along with her to show support for her decision. Their bravery in that scary time was truly inspirational, and to know that we were able to be a part of her survival story is an honor.
Bless Husbands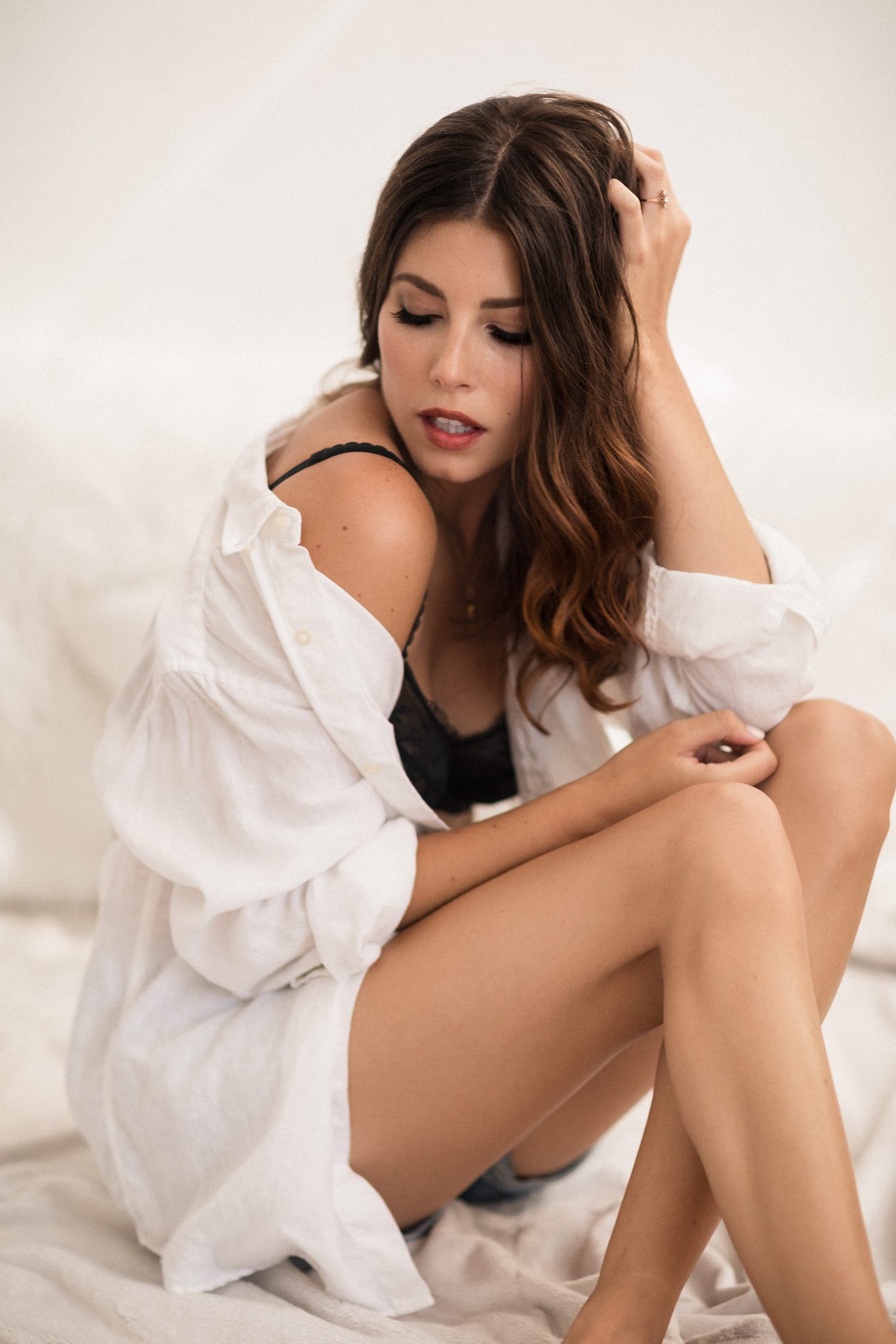 Over the course of my time at the studio I used to work for, countless brides scheduled boudoir sessions to create a 'Grooms Book' to give their husbands-to-be for their wedding.
However there was one story in particular that was really sweet. One woman scheduled her session with the intent to send her images one at a time to her husband who was deployed in Iraq. She wanted to bless him in this way to remind him that she was waiting for him when he got back. Another woman used her session to save her marriage of twenty-five years!
Capture Weight-loss Success
After women lose weight, their confidence tends to soar. They feel amazing about their new bodies and all of the hard work they put in to get it into top shape. Many women want to capture this special moment in their lives, even if it's just to keep for themselves.
One woman used her boudoir session as motivation to stick to her weight-loss journey because she wanted to be able to celebrate her success with sexy 'after-pictures'. Her transformation was special because it wasn't just about losing weight, it was also about gaining the confidence she never had. Scheduling her session was her way of both proving to herself that she could do it and also her reward for getting to her goal.
Conclusion
Overall, I am adamantly against tacky, smutting lingerie pictures. However, the cases I have previously mentioned really showed me that boudoir isn't all about pornography. Rather, it is an expressive way to capture a woman's most personal stories. If done tactfully, boudoir photography has the potential to really be empowering and influential in women's lives.