How to Choose the Best Tripods and Monopods
If photography is more than just a hobby for you, getting a tripod or monopod should be on top of your to-do list. In many ways, the tripod help make creating high quality photos easier.
This three-legged support equipment prevents you from taking shaky shots. It allows you to play with the depth of field and lighting, while also giving you the chance to experiment with a variety of techniques. Basically, though, a tripod's main function is to hold the camera in place, thereby preventing you from taking blurry shots.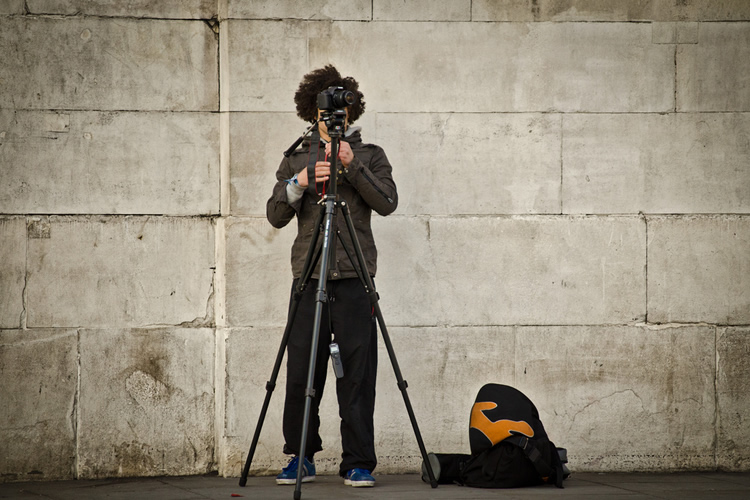 Using a tripod doesn't necessarily spell success. You need to know how to choose a good one. You need to have an idea of what to look for in a tripod, especially since there are a lot of choices in the market.
Choosing a Tripod
One of the things you need to consider is the material of the tripod. There are basically three choices to choose from:
The most practical one – as it is inexpensive – is aluminum. This is usually the option of first time users.
Basalt fiber is made out of different minerals and is quite similar to fiberglass and carbon fiber. The first basalt fiber tripod manufacturer, Gitzo, used volcanic rock in making the product. This is why it's deemed durable, but definitely more affordable than carbon fiber.
Many photographers prefer tripods made of carbon fiber. They're not only durable, they're also portable, easy to use and take care of. Carbon fiber tripods work well even in cold weather conditions. However, they're pricier than the two other types.
If you're just starting out, you might want to try the aluminum tripod. But if you want an investment that can offer you returns many times over, go for the big time; go for the carbon fiber tripod.
Portability
Traveling is a thing that a lot of photographers do. If you move a lot or go from one location to another, tripod weight should be an important factor for you. Most of the tripods we see in the market weigh from a little over 2 lbs to around 6 lbs. Choose the one that you feel most comfortable with, especially if you travel a lot.
A great alternative to a full-sized tripod is to go with a mini tripod. They are extremely portable, relatively inexpensive, and can be placed and positioned in ways a full-sized tripod might not be able to.
If you have the budget, however, you can go for two kinds of weights, just to make sure that you have choices when you need one.
Height
How high your tripod can go is also important. You need to choose the one that suits your needs. There are three heights a tripod can go:
Maximum – This is the height when you fully deploy the legs and center column of the tripod.
Minimum – This is the height when you fold all of the tripod's legs. This is used for macro photography.
Closed Length – This is the height your tripod takes when you collapse it.
When considering the height, take note of the sections of the tripod. The more sections it has, the better for you. Some tripods have five legs and this is good for vibration.
Weight Capacity
If you plan to shoot with DSLR cameras complete with a big telephoto lenses and filter, you'll need a tripod that complements its weight. Manufacturers normally include weight information in the product package or on their website. Check out this information so you'll have an idea of the weight capacity of your tripod.
For a mirrorless or entry-level DSLR camera, go for a simple tripod that's weighs just a little over your camera's actual weight. Remember the heavier your tripod the more sturdy it will be, but you may not always want to bring it with you if it's too heavy too cary around.
Stability
A shaky tripod is not going to be of help to you. It's going to cause you a lot of problems. So when scouting for one, check out the stability level of the tripod. Does it remain stable even when the winds are strong? Does it resist ground vibration? Or does it shake easily? Knowing the answers to these is important if you want a stable and reliable tripod.
Features and Uses
What are you going to use the tripod for? Do you need it mainly for photography? Or do you plan to do video documentaries from time-to-time? If you are partial to macro shots, portrait photography and panning the camera, you'll want a tripod that could handle these shooting needs.
Monopods
While a tripod stands on three legs, a monopod stands on only one. You might want to consider going for a monopod for a variety of reasons. It's a good choice if you want something lighter (than a tripod); something that you can use when you need longer shutter speed. A monopod is also your best option if you want to shoot a moving subject; and you want the outcome to be sharp even with the movement.
Photographers who do not want bulky or heavy items when traveling use a monopod because it's easier to handle and set up. It's perfect for shooting outdoor scenes as you can easily move it around. A lot of photographers who shoot sports and wildlife scenes often prefer to carry a monopod.
A monopod is also best for shooting in crowded places (such as fashion shows, award nights, galas and premiers). You need to consider your camera weight, though. If you use a highly advanced DSLR with telephoto lenses, it may be too heavy for the monopod.
When looking for a good monopod, all the factors you need to consider when searching for a tripod should be applied. Over-all, however, it should be efficiency, function and durability that you should prioritize.
Go for Both
If you are the type of person who values his investments, your best option would be to get one of each: a tripod and a monopod. There will be instances when you'll need just a tripod and there'll be times when using a monopod will do. There may even be assignments or projects where you'll need to alternate and use both for a variety of shots.
Regardless of whether you choose a three-legged stand or the one-legged alternative, ensuring support for your camera is important if you want to take great photos. Buying a tripod or a monopod should be an investment you must not take for granted.