Detailed Review of the Mavic 2 Pro Drone from DJI
When DJI sent me their brand new Mavic 2 Pro to test out you can imagine I was thrilled. Since I had heard that the Mavic 2 Pro was the most technologically advanced consumer drone DJI has ever produced… well, I just had to see for myself.
Not only that, but the fact that DJI had packed in a brand new Hasselblad (yes, that Hasselblad) camera with a 1" sensor made my photographic spidey sense was on full alert.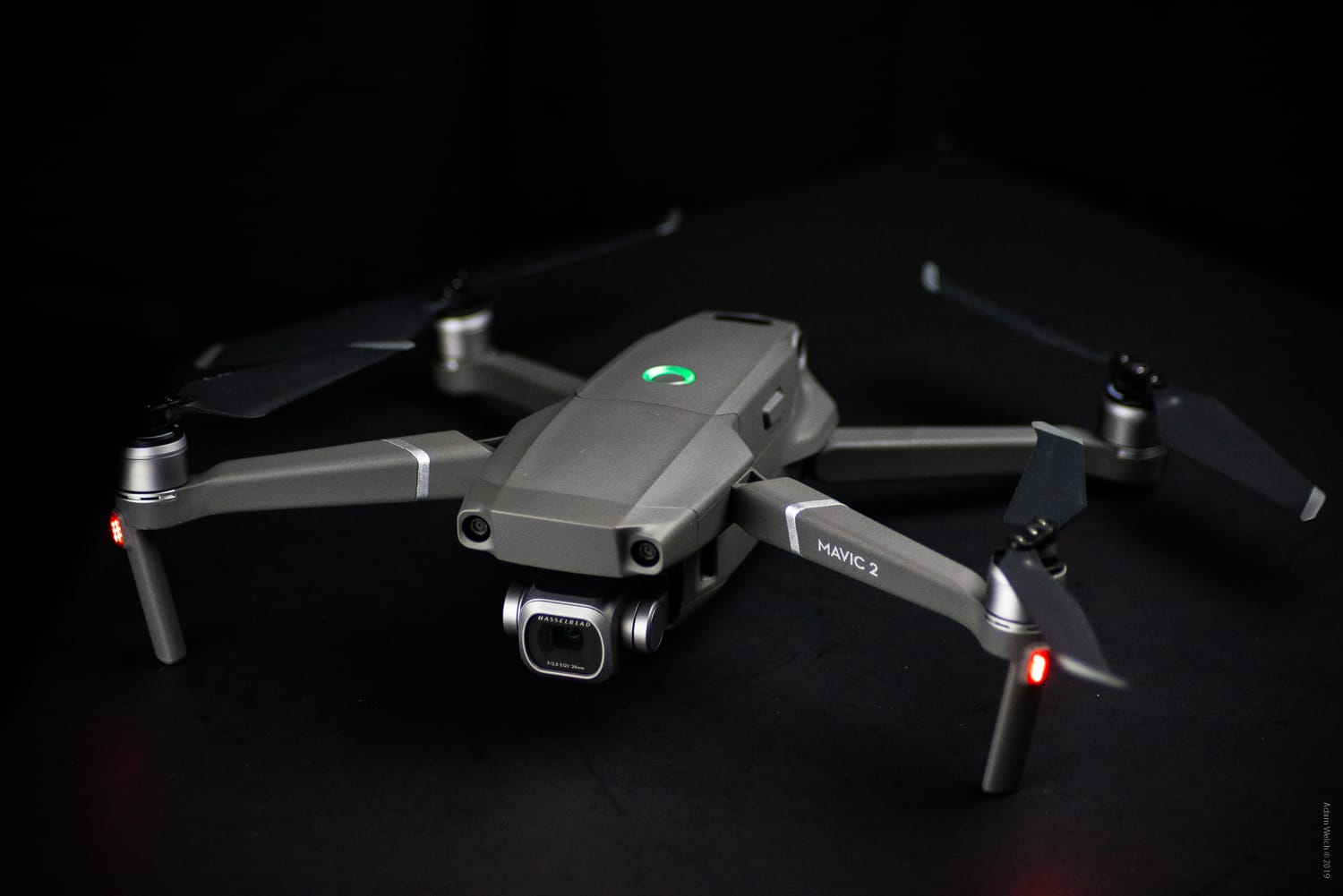 Let's take a look at some of the incredible ways DJI has somehow managed to produce a drone that should make photographers everywhere need to sit down and take a breath.
Good Looks-Reimagined
In terms of appearance, the Mavic 2 is simply a nice looking piece of gear in every respect. DJI has gone with a mellow gray color which is not too light, not too dark. This makes the drone readily visible in the but not overly intrusive in flight.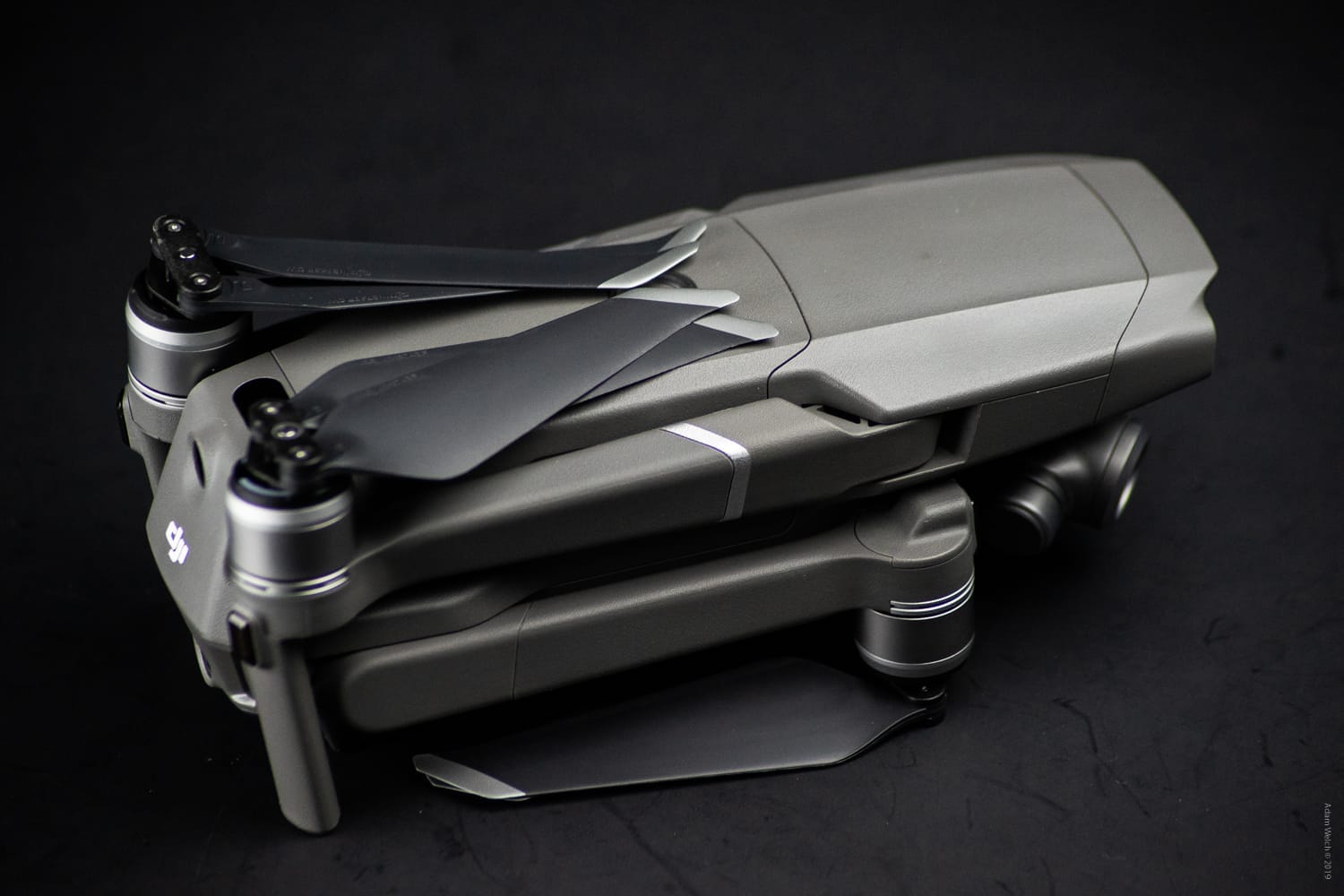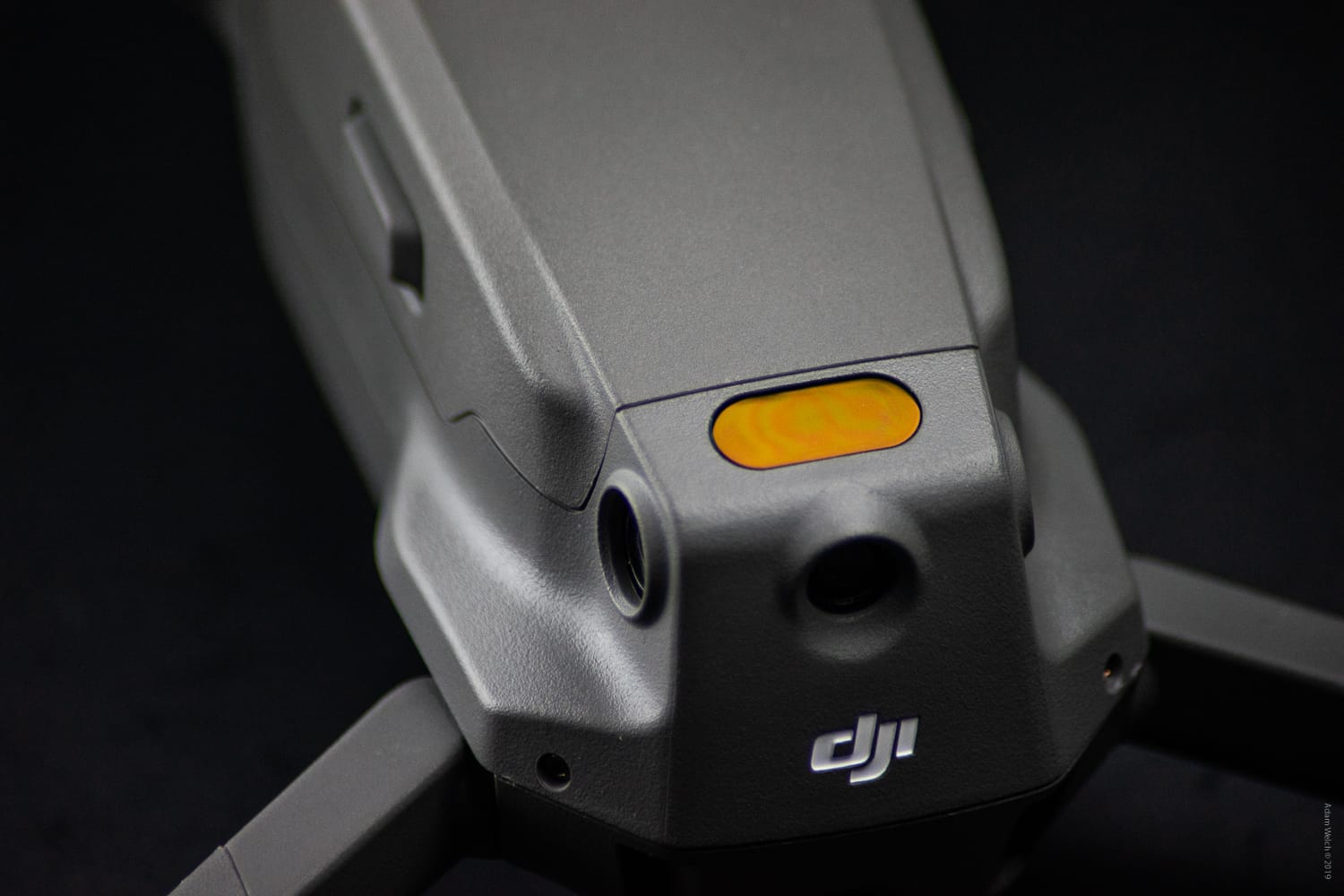 In any case, I doubt you would be disappointed with the looks of the Mavic 2 Pro from DJI.
The gimbal cover of the Mavic 2 has also been updated to protect the camera during transport. I have to admit the gimbal cover is easy to remove but a little tricky to reattach until you get the hang of things. They even provide instructions.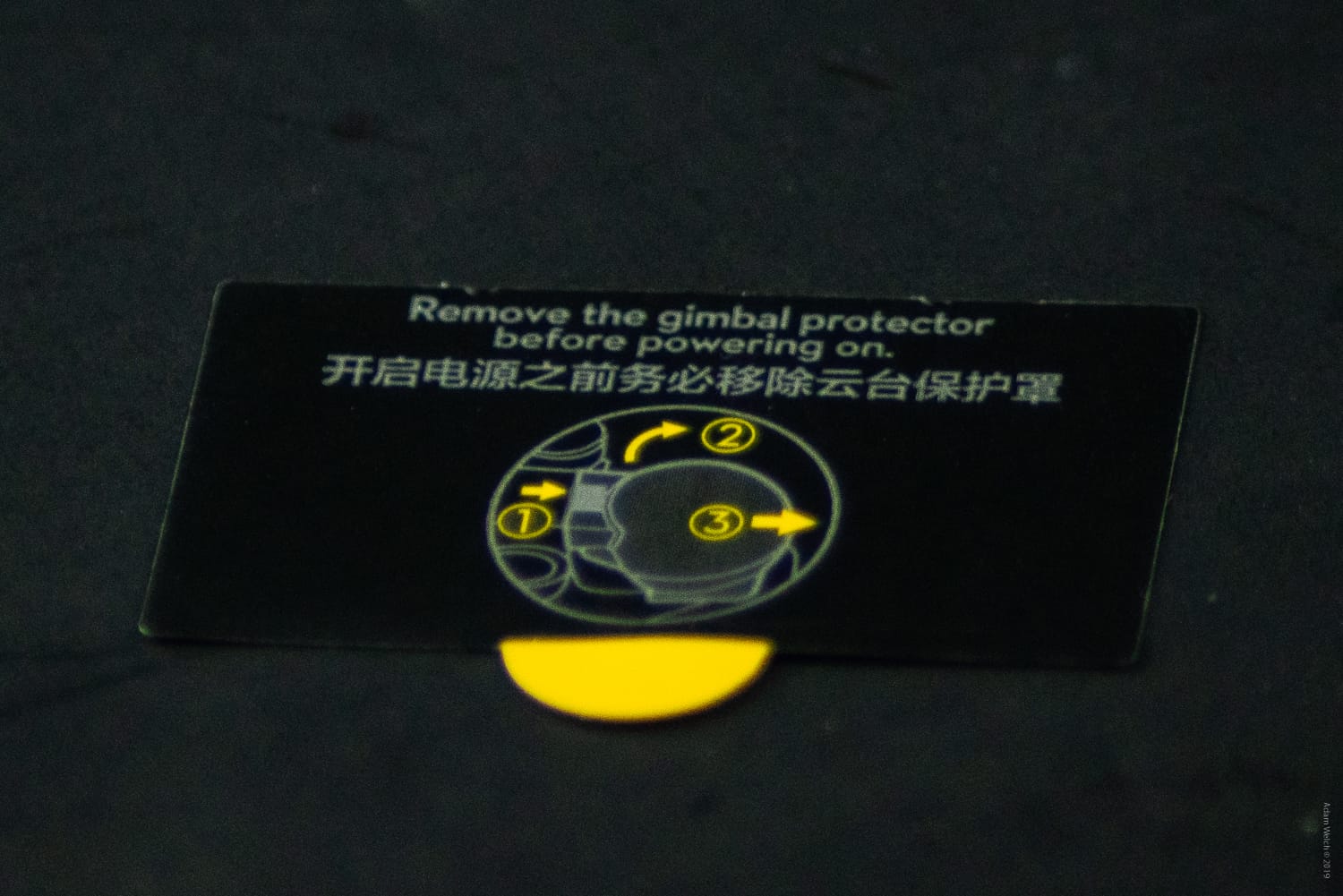 You may be the type of person, and it's perfectly fine if you are, that loves your equipment to be just as highly aesthetic as it is high performing. In this case, the Mavic 2 shines. It doesn't hurt to know that that sexy Hasselblad camera looks sleek and gorgeous at the front and the beautiful… wait… where was I?
The Mavic 2 is equipped with enhanced Omnidirectional Obstacle Sensing technology (more on that later) which translates to quite a few fresh features being externally visible on the aircraft. Not only that, but the Mavic 2 now has a set of full-fledge landing lights to aid in take-off and landing while in low light situations.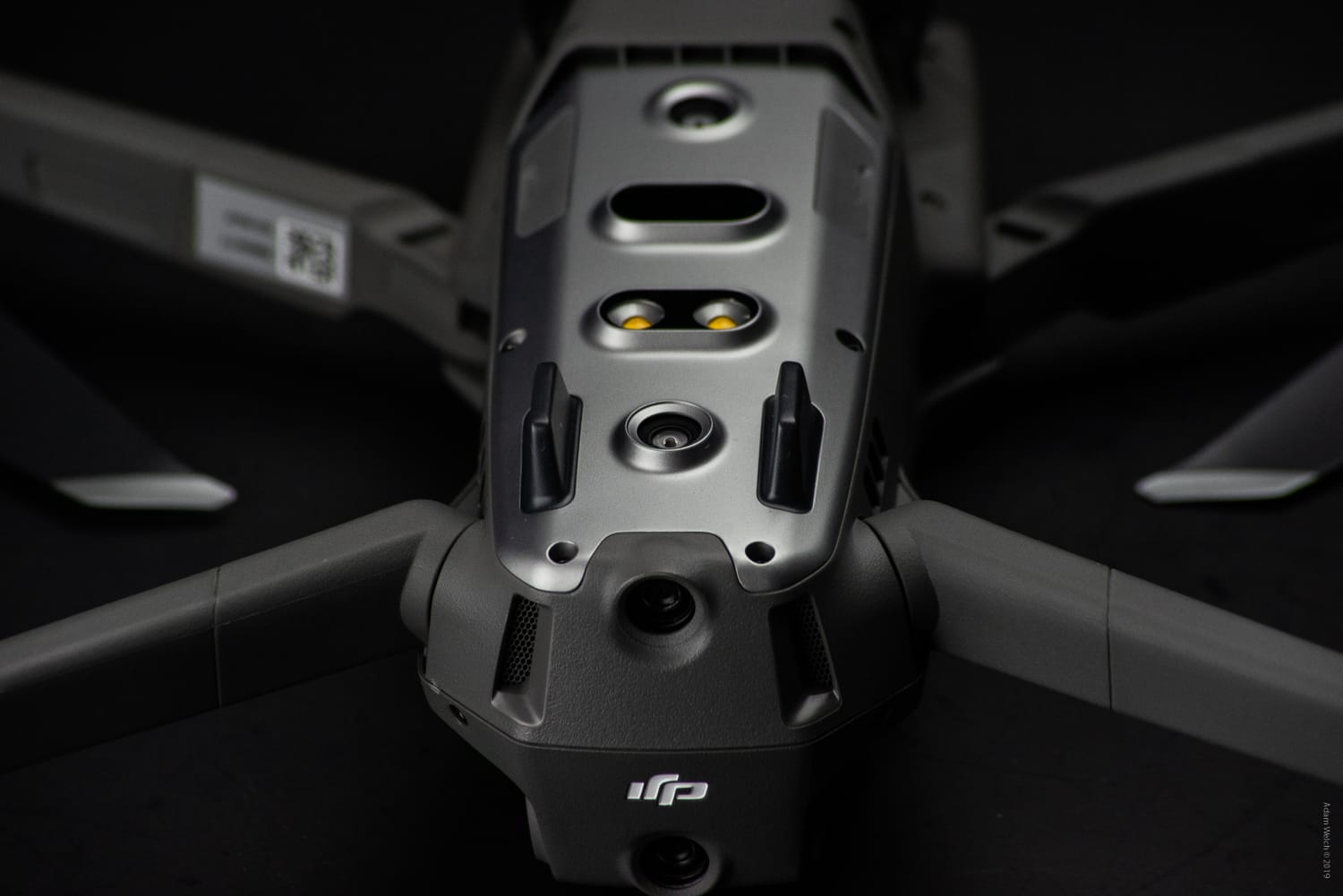 The controller for the Mavic 2 Pro has received a slight makeover as well. I was happy to see that the fantastic "stow and go" joysticks present on the Mavic AIR controller have been added to this controller which makes storing your controller much more accessible.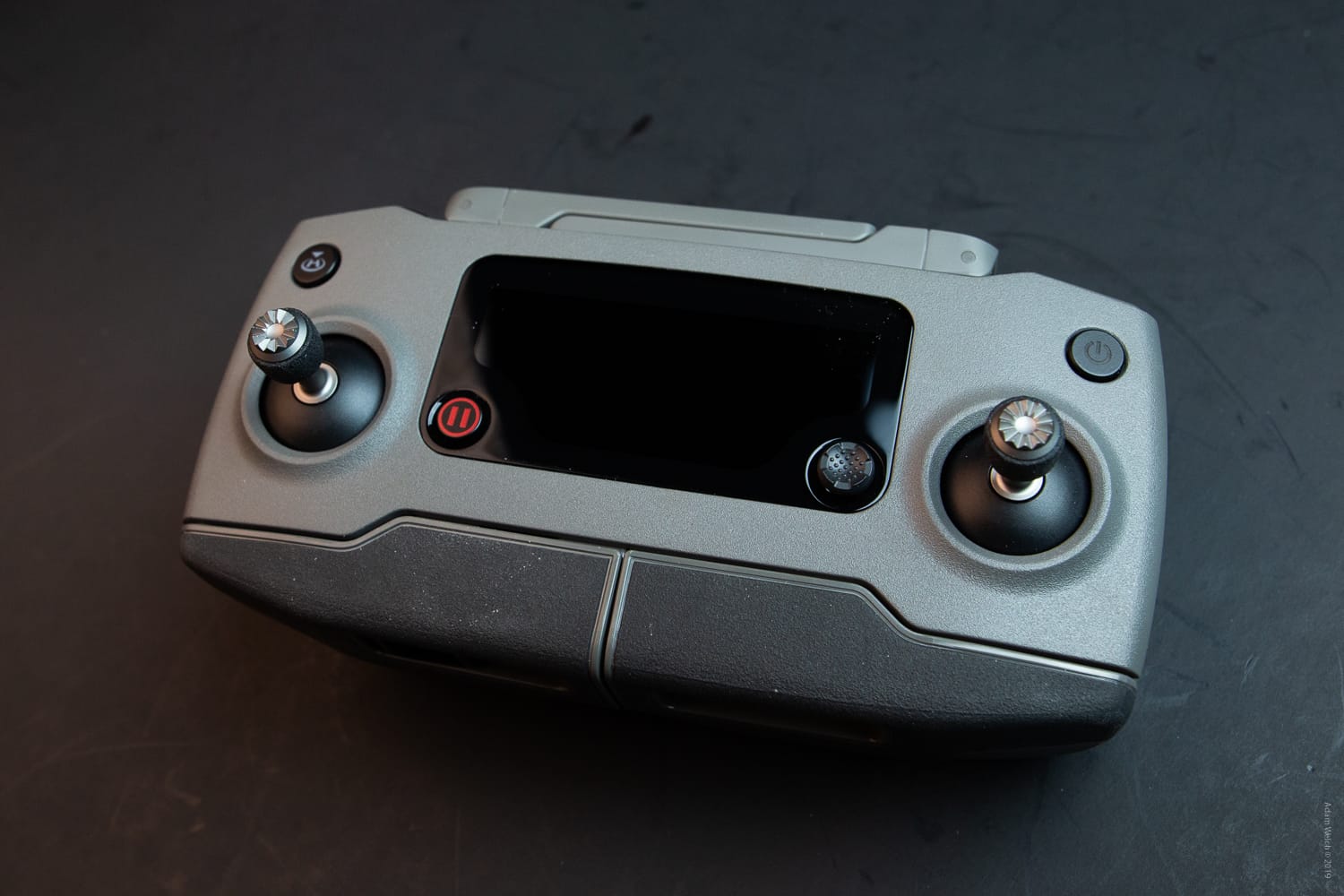 Most of the contact surfaces have been rubberized, and the control feels great even when using a larger smartphone like my Samsung S8 Active. Also, speaking of phones, an incredible feature of the Mavic 2 controller is that it will be a buddy and charge your phone should your phones' battery level drop below 40%.
How cool is that? Thanks for having our backs, DJI. This controller is also identical and interchangeable with the controller for the Mavic 2 Zoom.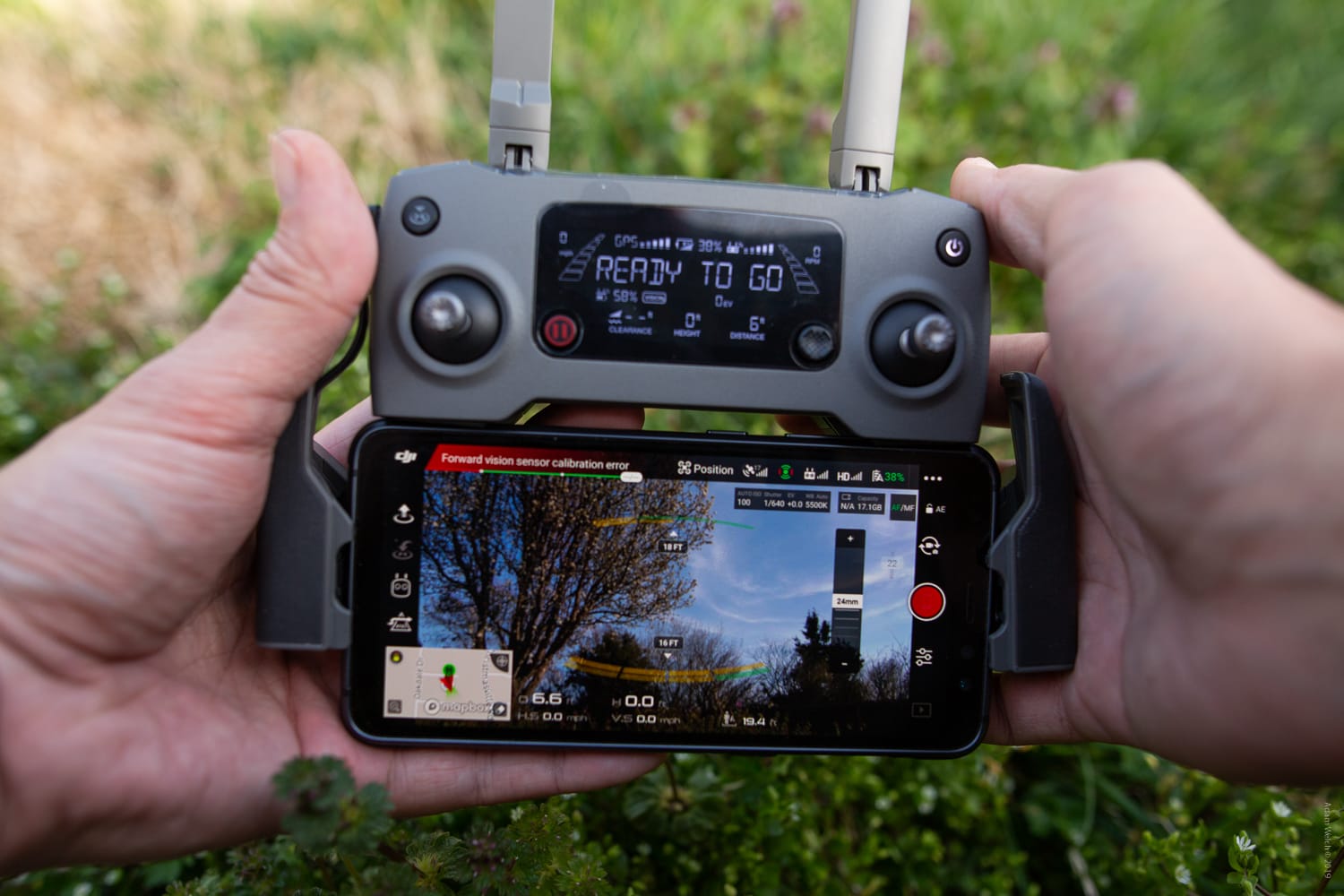 That being said, you will almost certainly need to remove even a slimline phone case order to make everything fit within the controller. Of course, you might not have to, but keep that in mind before you fly.
Another feature, albeit possibly not as overtly impressive for some as it was to me, is the addition of an integrated charging cable built right into the battery charger.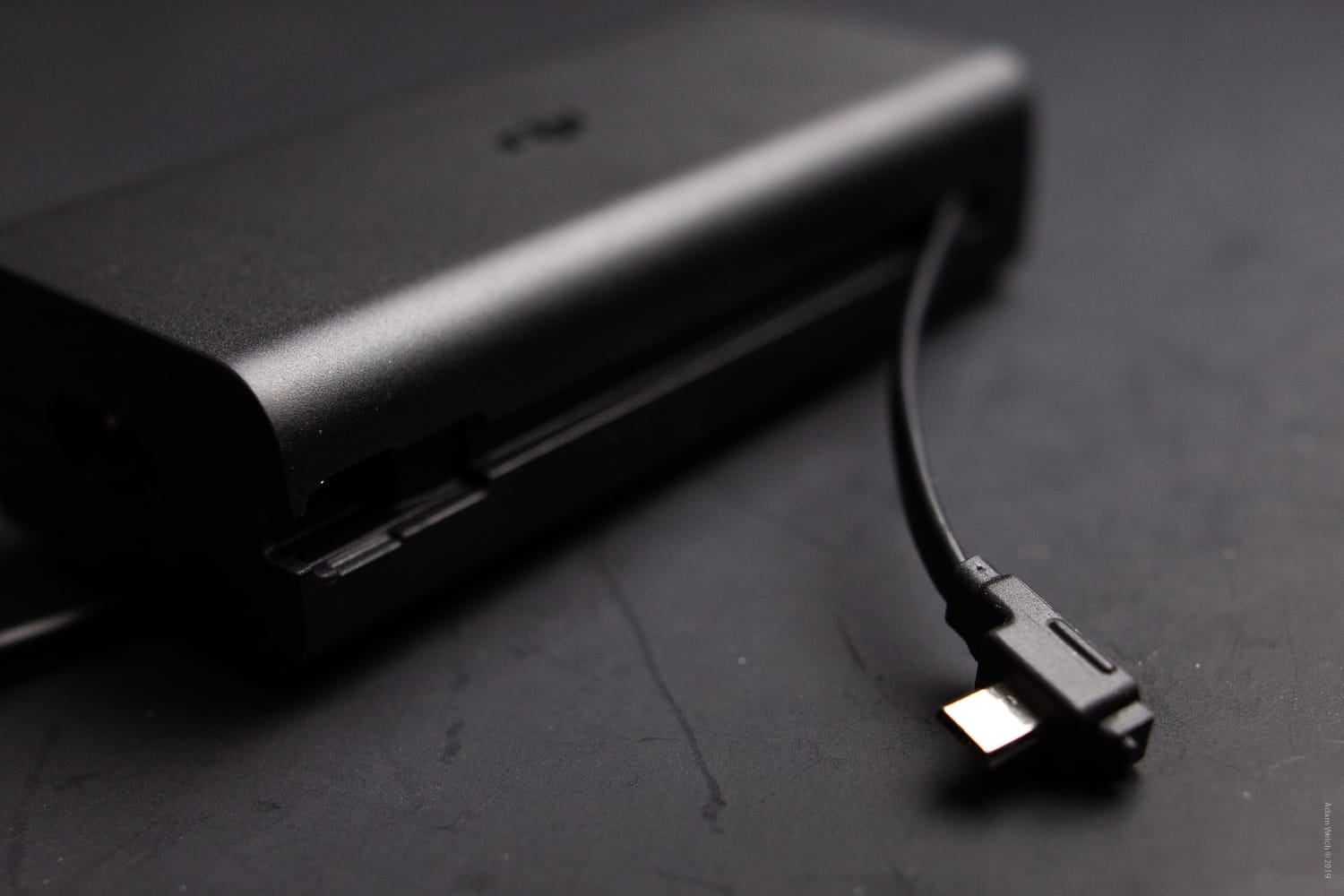 This enables the user always to have a way to charge their controllers should they misplace or not have another cable to charge the controller.
Now, let's get down to business and see how this admittedly spiffy drone performs in the sky.
What's Under the Hood?
The Mavic 2 Pro offers substantial upgrades in terms of performance in virtually every category when compared to its Mavic Pro predecessor in terms of speed, flight time, prop noise and maximum flight distance. While descent/ascent speeds have remained the same, it's safe to assume that the Mavic 2 Pro's operational flight performance has been significantly beefed up compared to the Mavic Pro. Here's a list of practical specifications for the Mavic 2 Pro courtesy of DJI:
| Information | Values |
| --- | --- |
| Dimensions Folded | 214×91×84mm (L×WxH) |
| Dimensions Unfolded | 322×242×84 mm (LxWxH) with 354mm at diagonal |
| Weight | 2lbs (907g) with battery and propellers attached |
| Maximum flight time | 31 minutes at constant 15.5mph (25kph) |
| Maximum hover time | 29 minutes (no wind) |
| Operating temperatures | 14° F to 104° F (-10°C to 40°C) |
| Maximum speed | 44.7 mph (72 kph) (S-mode) |
| Maximum ascent speed | 5 m/s (S-mode), 4 m/s (P-mode) |
| Maximum descent speed | 3 m/s (S-mode), 3 m/s (P-mode) |
| Maximum altitude | 19,685ft above sea level (6000m) |
| Storage | Includes 8GB of internal storage |
It's worth noting at this point that these specifications are quite literally interchangeable between the Mavic 2 Pro and its sibling the Mavic 2 Zoom. All performance statistics in terms of speed, dimensions and flight are precisely the same except for weight in which the Mavic 2 Zoom is lighter by 2g.
Flight Characteristics and Handling
Operating the Mavic 2 is an absolute joy! The newly redesigned propellers reduce flight noise significantly when compared to the Mavic Pro.
Unfortunately, the propellers are not interchangeable between the two drones, sorry. In flight, the drone seems to behave quite softly during abrupt starts and stops. Acceleration is quite speedy, and the response of the drone in turns and other maneuvers feels quite tight and responsive.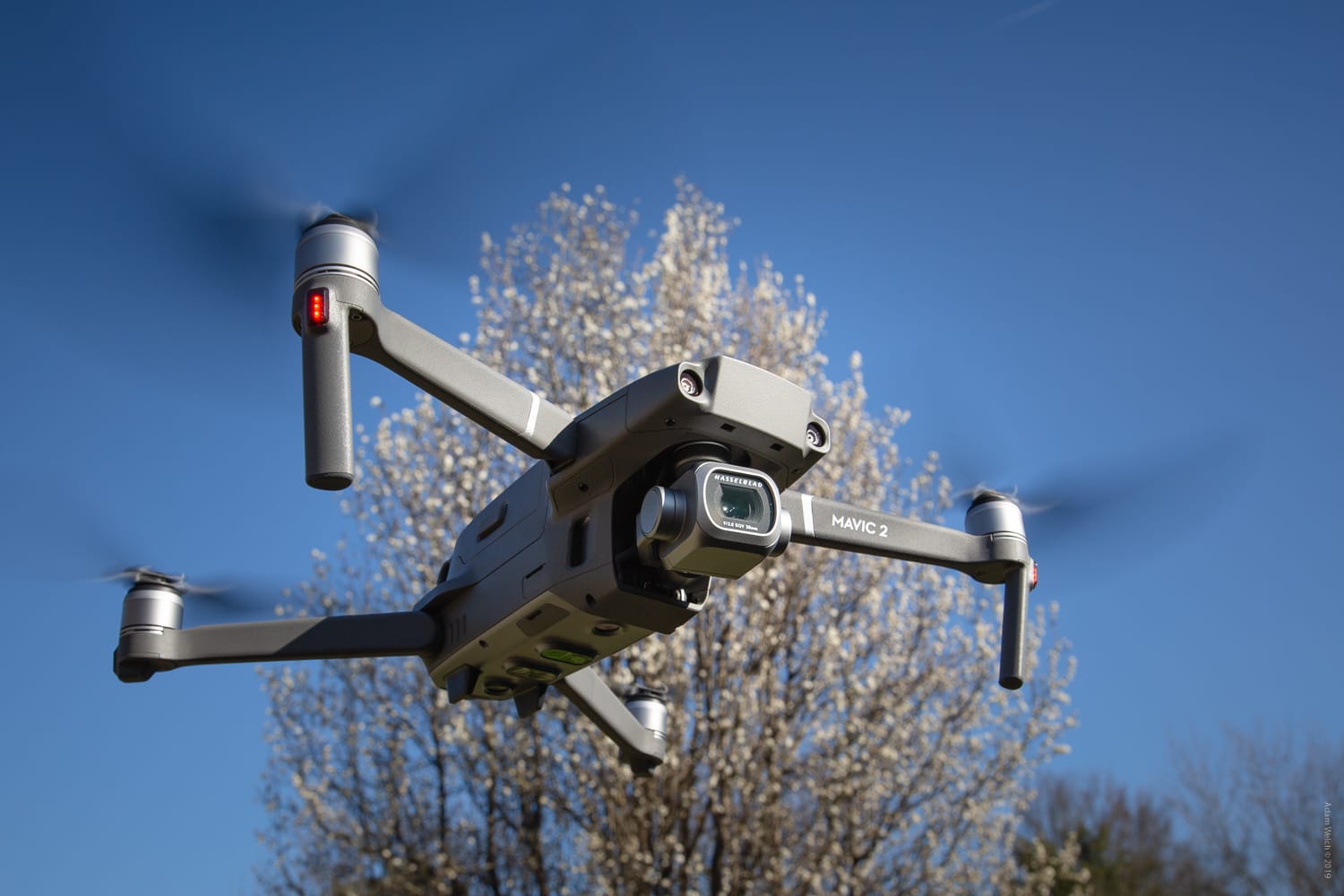 DJI has placed the three main flight modes for the Mavic 2 on the right side of the controller. These modes are: Tripod (T), Positioning (P) and Sport (S).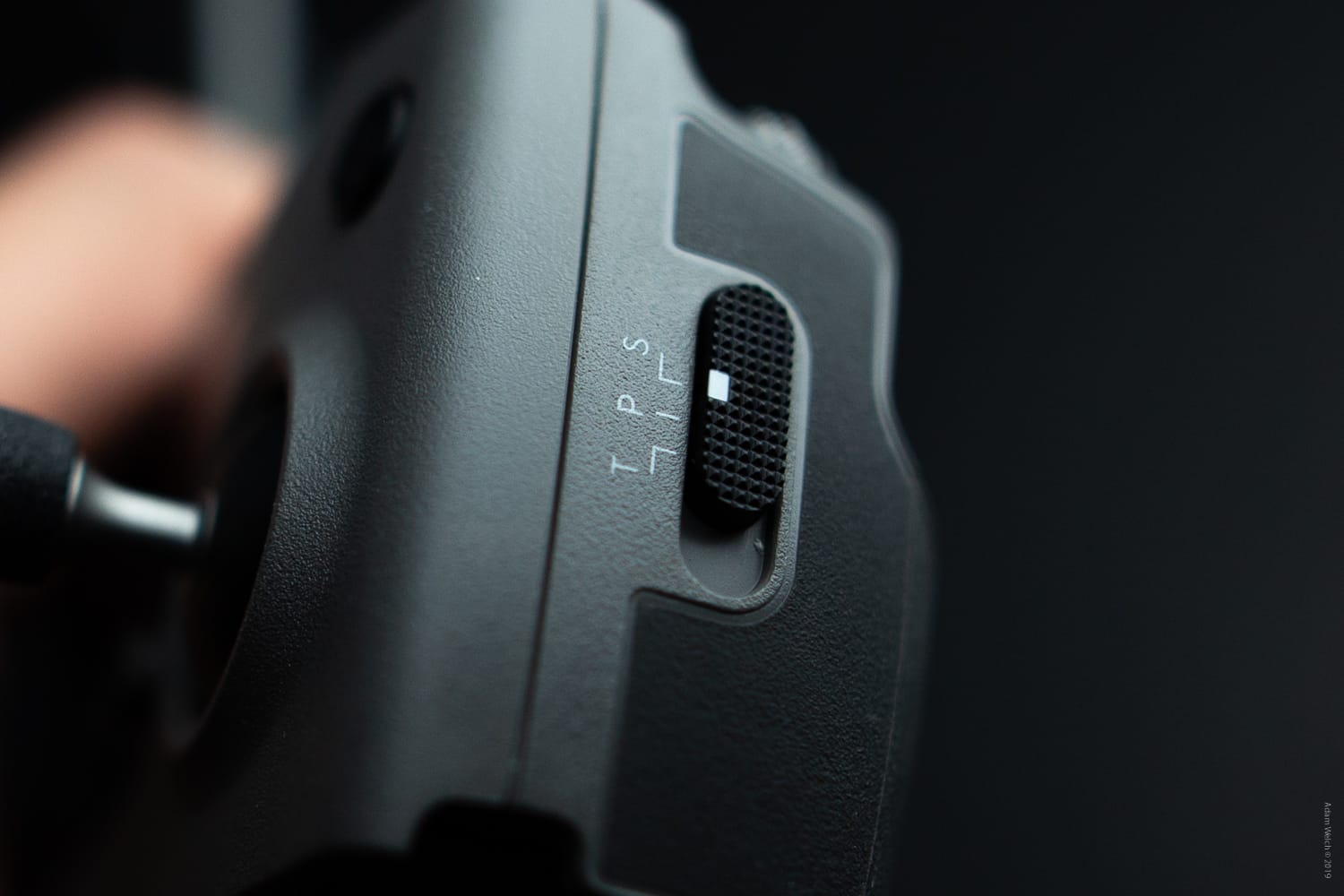 When in T-mode, the speed of the drone is significantly reduced as well as is acceleration and deceleration making it great for slow and controlled pans. Also, all of the Mavic 2's Omnidirectional Obstacle sensors are enabled. P-mode could be called the "standard" flight mode, and it's in P-mode that all of the Intelligent Flight modes are available. Lastly, we have the blazingly fast S-mode. In sport mode, all obstacle avoidance is disabled which means you're entirely on your own. The fun part? The Mavic 2 can reach that groovy top speed of nearly 45mph (72.4kph).
Intelligent Flight Modes
There's so much that the Mavic 2 can do that we can't list everything in one review… or two… or eight. So we'll only briefly look at its IF modes and OOS abilities. The IF modes, which essentially allow the pilot to select from pre-program flight modes are great for obtaining great footage which would otherwise be difficult for the average user.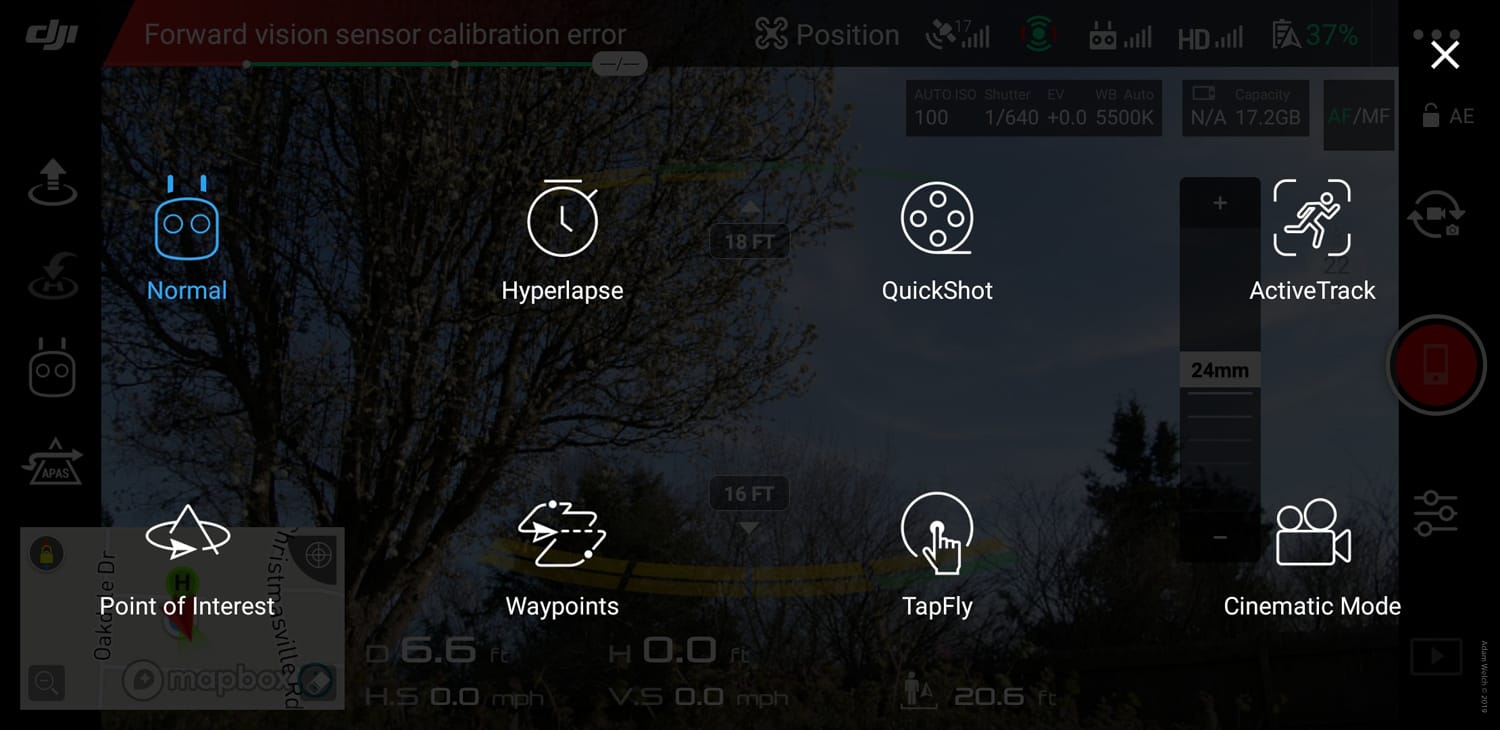 The IF modes available for the Mavic 2 are:
ActiveTrack 2.0 (with improved 3D subject tracking)
Cinematic Mode (dampens the drone's movements for increased stability)
Hyperlapse
QuickShots (pre-programmed creative flight patterns)
Points Of Interest (POI 2.0)
Waypoint Navigation
TapFly
That Camera Though…
OK, we're finally to the point where we can discuss the biggest appeal that the Mavic 2 Pro has for photographers, and that is that new Hasselblad-made camera.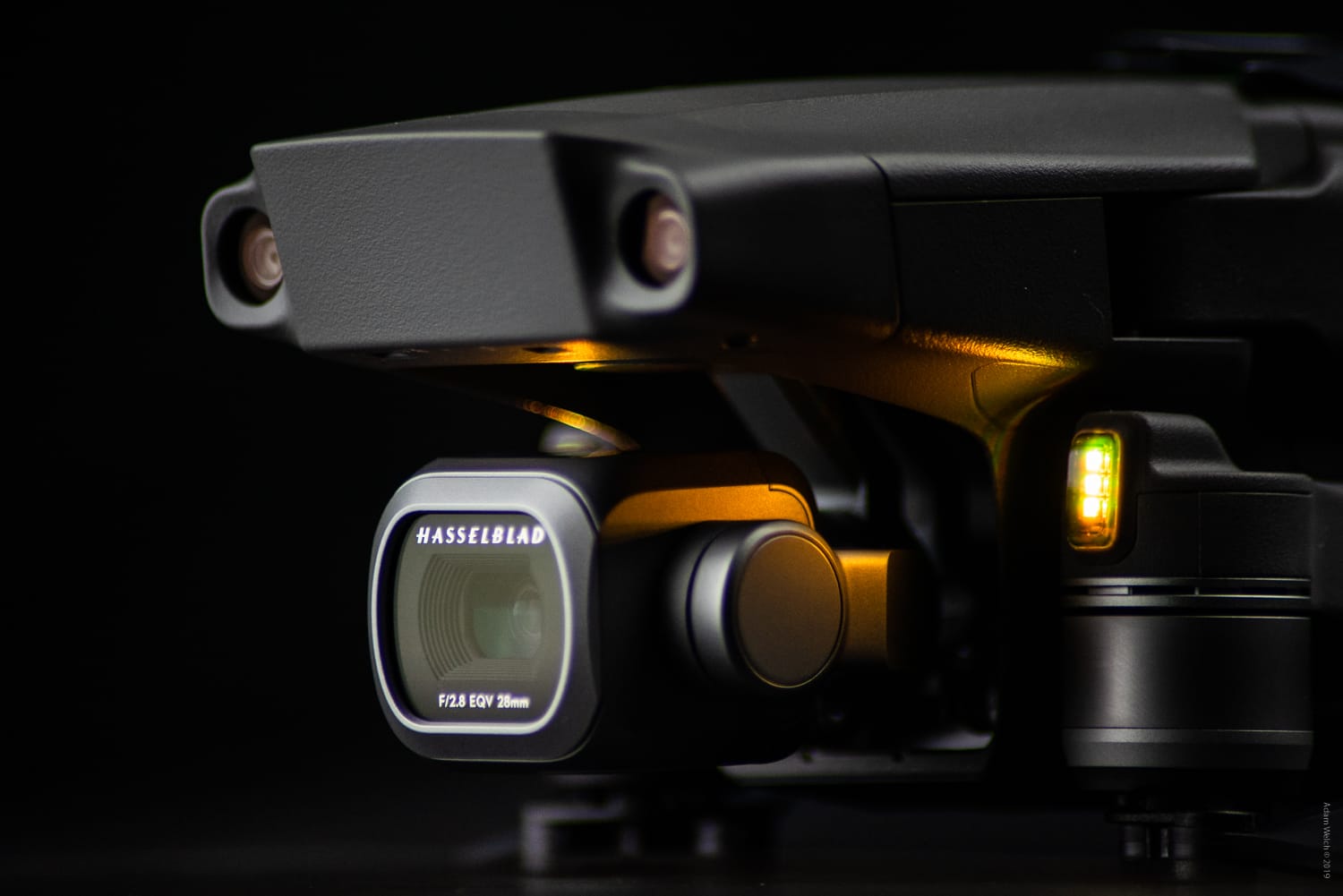 The camera specs are as follows:
Information
Values
Sensor
20MP 1" CMOS
Lens focal length
28mm fixed
Aperture range
f/2.8–f/11
Shutter range
8–1/8000s
ISO range
100-3200 (auto), 100-12800 (manual), 100-6400 (video)
Image formats
JPEG / DNG (RAW)
Video Format
MP4 / MOV (MPEG-4 AVC/H.264, HEVC/H.265)
Video resolution
4K: 3840×2160 24/25/30p
2.7K: 2688×1512 24/25/30/48/50/60p
FHD: 1920×1080 24/25/30/48/50/60/120p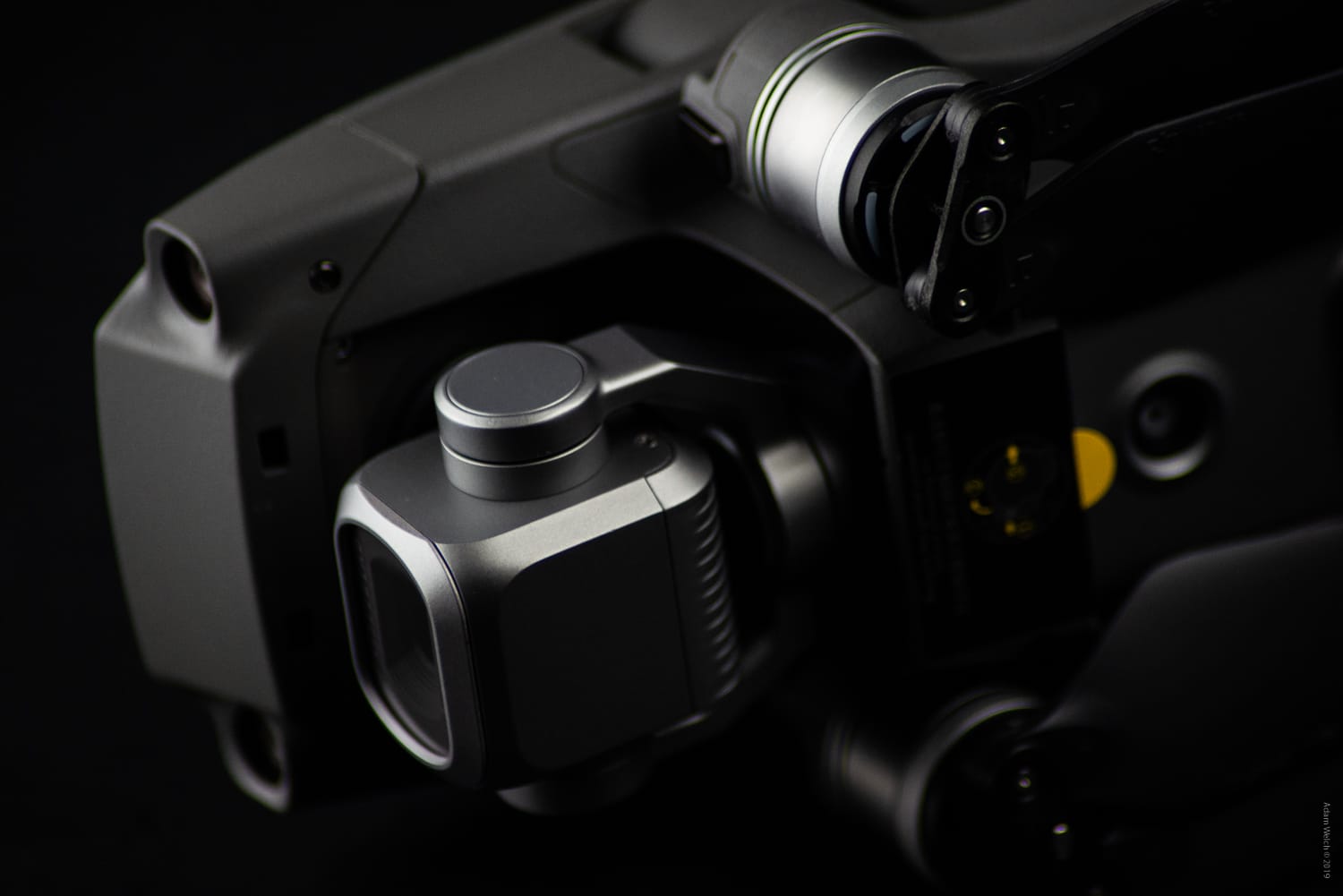 In my opinion, it's that relatively massive 1" (2.54cm) sensor which is rumored to be the same sensor present in Sony's RX100 camera. This new sensor dwarfs the one found previously in the Mavic Pro.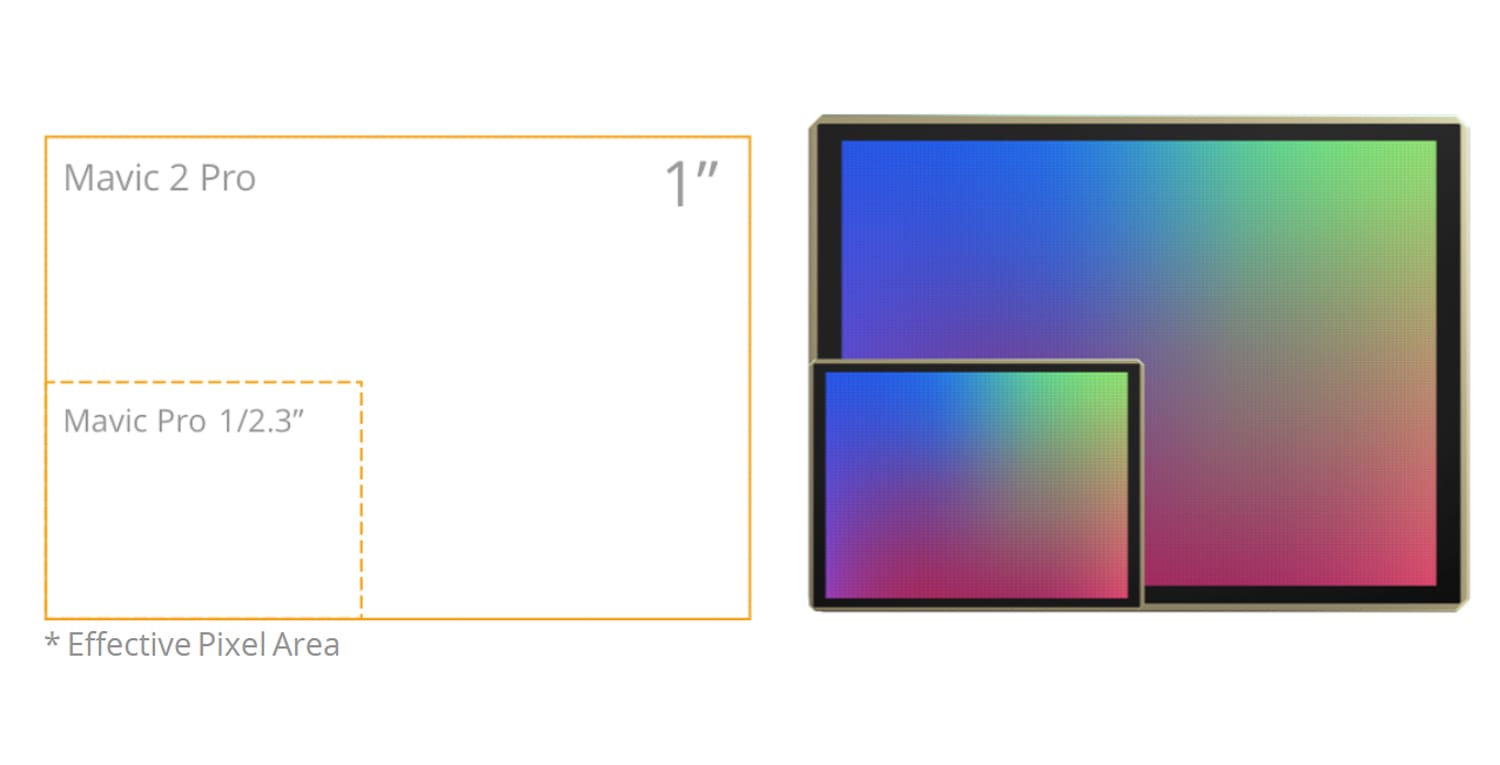 This makes the Mavic 2 a dream for semi-pro or even pro aerial photographers. With fully adjustable aperture and a newly introduced color profile, the Hasselblad L1D-20c camera pushed the boundaries of image quality which can be achieved from a consumer drone platform. The still images are outstanding and offer improved low-light performance with the new Hyperlight imaging mode as well as 14-stops of dynamic range when in eHDR modes.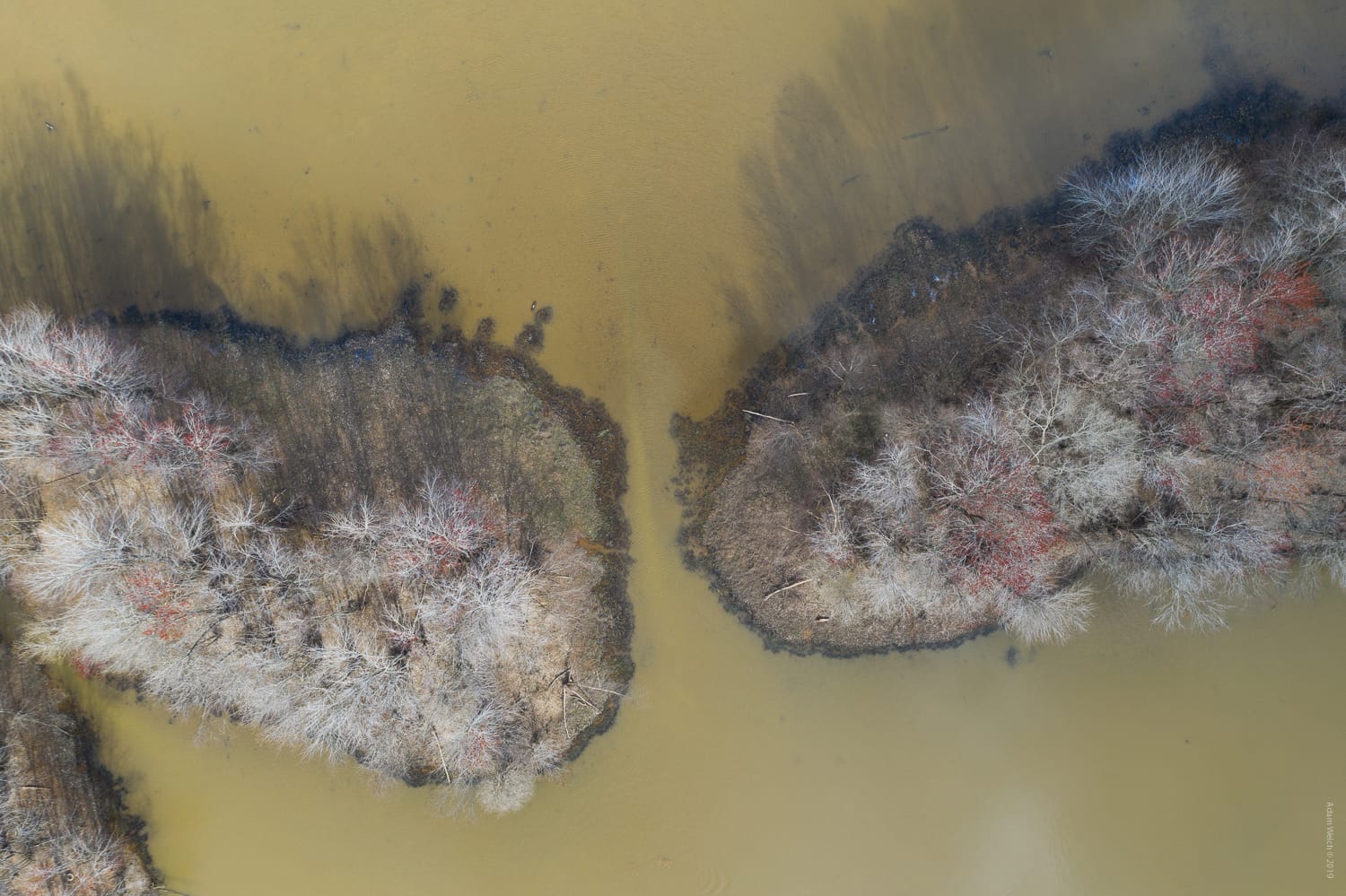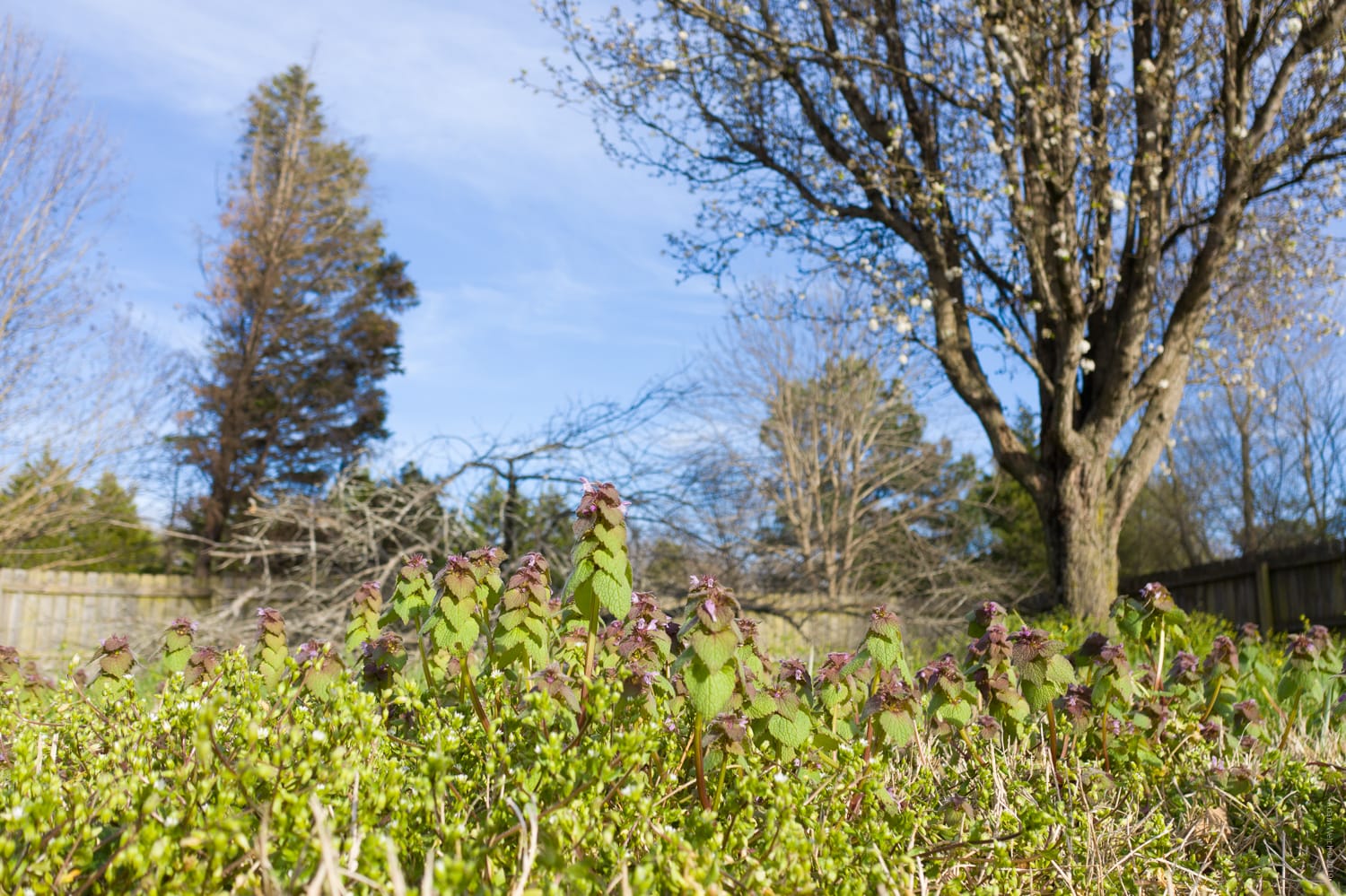 Here's a quick video montage of some footage I shot with the Mavic 2:
Final thoughts on the Mavic 2
Up to this point, the Mavic AIR has been the quiet underdog of the DJI family and the drone I generally recommended to people who needed a semi-pro drone for work or play. If price is the discerning factor for you, I still wholeheartedly vouch for the Mavic AIR.
That being said, the Mavic 2 Pro has completely changed my opinion of what can be expected from consumer grade aerial photography. The camera system is simply unbelievable in all areas: color, resolution, sharpness, dynamic range, low-light ability… everything.
When you take into consideration the almost ridiculous amount of flight modes, compact size and host of user-driven features it makes the Mavic 2 Pro from DJI the drone that you never knew you wanted. I know it did for me.