The Digital Darkroom: The Best Computer Monitors for Photographers
Experienced photographers understand that the imaging process does not end with the camera and lens. Mastering the art of post processing has always been the hidden secret to creating exceptional images. Investing in a better monitor for photo editing can drastically improve your photography.
After basic equipment choices, questions about computer monitors and calibration are some of the most popular queries I get from friends and fellow photographers.
Purchasing the best monitor that you can and calibrating it to perfection makes sense. If you have an artistic vision for your images, you'll likely take the time to edit them in the digital darkroom. A well calibrated monitor designed for photo editing can enhance color reproduction and help make your images consistently beautiful for sharing and printing.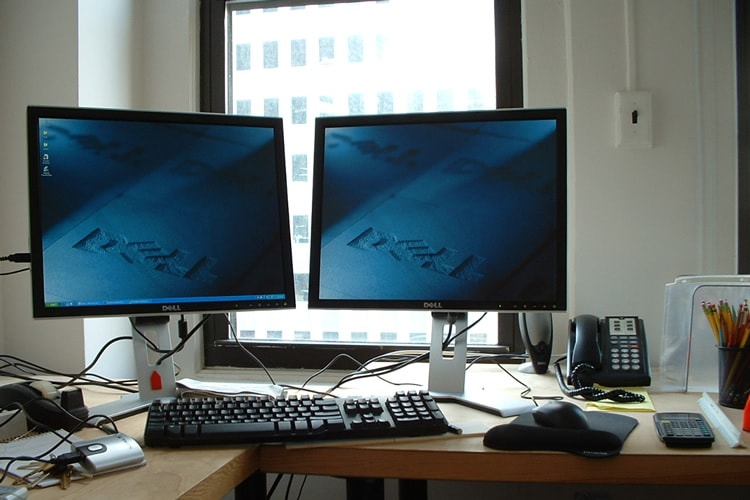 Let's take a look at the important terms you'll come across while looking for a photo monitor and discuss two of the most popular monitors available for photo editing.
Resolution and Size
Bigger monitors are better, but they are also more expensive. Getting a monitor with high resolution and a larger size is an important part of building your digital darkroom. Most 20-22-inch displays have a 1,920×1,080 resolution. That sounds fine to many people – after all, that's the same rating as an HD television. In the photography world 1,920×1,080 is nothing – it's only 2 megapixels of resolution. How many megapixels does your camera have?
Larger, 27-inch monitors typically offer 2,560×1,440 resolution and you can currently find some 4k monitors (3,840×2,160). The difference in size and resolution means more workspace. Higher resolutions and increased screen real estate will help improve workflow and image visualization at capture resolution. With DSLRs taking images in massive resolutions higher than 20 or 30 megapixels, a larger monitor with a higher resolution is becoming an increasingly important part of the digital darkroom. You should definitely shoot for a monitor that is over 24-inches with a resolution of 2,560×1,440.
Wide-Gamut Color vs sRGB
Do you want the best editing experience you can get? You might want a wide-gamut monitor. Standard monitors display colors in something called sRGB color space. Color space refers to the specific range of color represented digitally. The range of the sRGB model can only approximate 35% to 36% of the colors seen by human vision. Wide-gamut monitors can display a larger range of colors – over 77% of the range people experience. Manufacturers refer to the color gamut of their monitors in how many "millions" or "billions" of colors they show.
Wide-gamut sounds perfect (more is better?), but consider this: almost the entire digital world is built to work with sRGB. You can really see the difference with web pages. Web designers typically develop everything to work with sRGB. If you don't recalibrate a wide-gamut monitor to view the internet, you can be overwhelmed at the color ranges of some websites – they will just look "off." Additionally, photos that look perfect on your wide-gamut monitor will not look the same to anyone using a monitor with an sRGB color range.
The world is made to work with the sRGB color range. Unless you are working professionally or you plan to use a high quality printer to print your digital images, you likely don't need a wide-gamut display. Keep in mind that you also don't really need a 36 megapixel Nikon D800 – but you want one anyway. If you do get one, make sure you consider a model that can switch between wide-gamut and sRGB profiles. It will be easier to surf the web in sRGB.
IPS Monitors
Monitors that carry the "IPS" designation use something called in-plane switching to help create a wider color palate within the sRGB profile. Unless designated as wide-gamut color profile, these monitors simply display more of the sRGB color range than a traditional LCD screen. IPS monitors are slower – they don't have a great response time. This will mean something to people who use their computers for fast-action video games. For photographers, the response time doesn't matter and the advantages of an IPS monitor are clear. You get to see more colors in your images.
Monitor Calibration
Many displayed designed for photo editing use come with calibration software you can install or internal sensors embedded in the display. Professional photographers use external calibration devices that digitally read and correct calibration. The most popular are the X-Rite ColorMunki and the Datacolor Spyder5 PRO.
These calibration tools are the best available calibration options—they take all the guesswork out. Windows 7 and 8 have built-in calibration software and there are plenty of free applications that can help, but nothing matches the professional quality of an external calibrator. If you can afford the investment, professional calibrators are completely worth it.
Apple Thunderbolt Display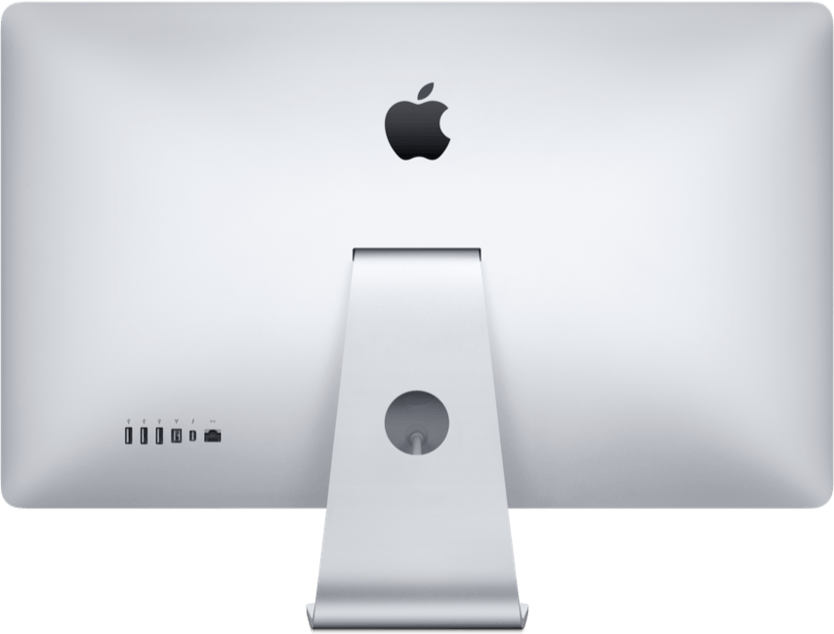 The Thunderbolt display is one of the most popular photo editing monitors. It requires a thunderbolt-enabled Mac computer. Thunderbolt is an Apple-specific input/output connection technology used to connect the monitor to your computer. The 27-inch LED backlit IPS display of the Apple Thunderbolt is an excellent size and resolution (2,560×1440) for photo editing. It uses the sRGB color profile, which works fine for most photographers, but lacks the wider color ranges of wide-gamut displays.
Apple's Thunderbolt monitor
is not the most versatile. It doesn't offer wide-gamut color profiles, but it doesn't necessarily have to. Plenty of photographers still work in sRGB because it has become the default standard for digital color reproduction. It's popularity is supported by the ubiquity of Macs in the digital photography and design world. If you don't have a Mac that supports Thunderbolt connectivity, this monitor isn't going to work for you.
Dell UltraSharp U2711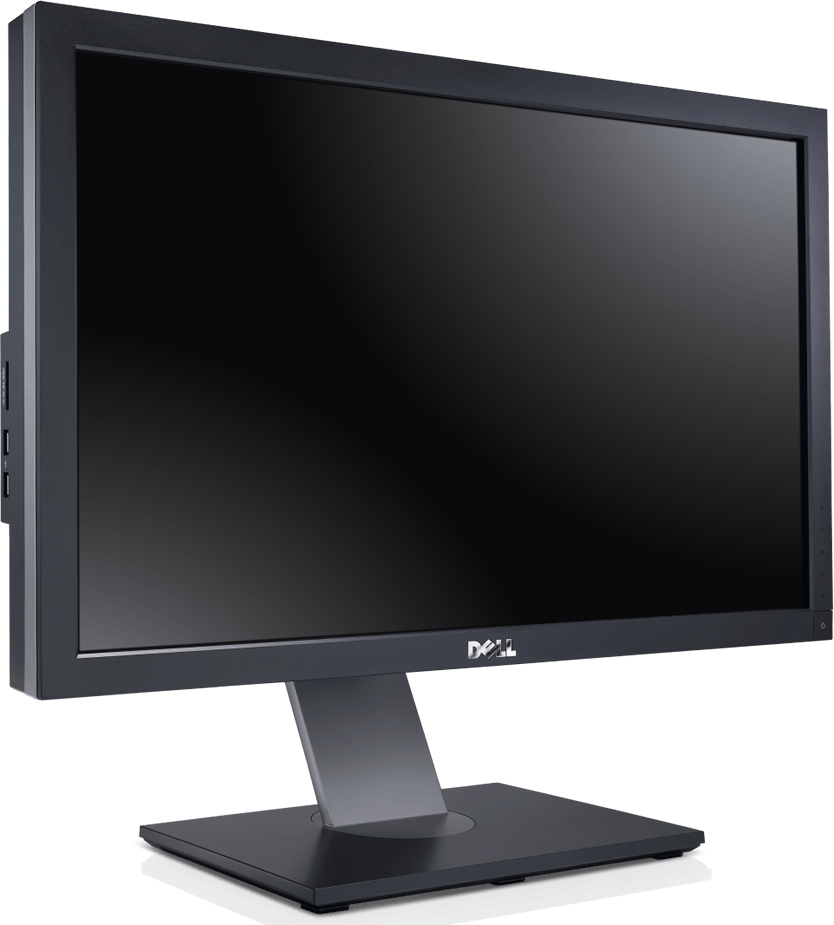 For the most versatility, the Dell UltraSharp U2711 is the best photo editing monitor. Color accuracy from the IPS system is outstanding—the monitor works with both wider-gamut and sRGB color profiles. It is a wide-gamut display, but you can easily change back to sRGB if you want to. The 27-inch side and 2,560×1,440 resolution are excellent for photo editing.
Many photographers turn to the Dell UltraSharp U2711 over the Apple Thunderbolt because of the connectivity options. Unlike the Thunderbolt display, the U2711 will work with any computer. It includes a number of connectivity options including HDMI, DisplayPort, DVI-D, USB, and VGA. Additionally, Dell PremierColor technology helps keep the monitor calibrated without the need for extensive adjustment. Most pros will still pair this monitor with an external calibrator like the Datacolor Spyder4 PRO. You likely don't need to.
The Best Photo Editing Monitor for You
You don't need to spend a fortune to get a high-quality IPS monitor that will work for photo editing. Monitor size and resolution are important. To get the best workflow experience, you'll want something that is at least 24-inches, preferably 27-inches, with the highest resolution you can afford. The color profile you use matters as well. Most of the world functions in sRGB, so you might not even need the wider range of wide-gamut monitors. If you do get a wider-gamut monitor, you'll want to make sure you can easily switch between color profiles for web browsing and day-to-day use.
If you already have a monitor and you are having trouble with calibration, an external calibrator might be the best option for you—especially if you have already invested in a high-resolution IPS monitor. Keep in mind that there is a limit to how well an inexpensive monitor will perform. Sometimes it is not about calibration, but the quality of the tools you are using. After investing the best digital photography equipment, it only makes sense to invest in a high-quality digital darkroom.