How to Find Models for Your Photo Shoot
A photo shoot or photo session is one of the things that both photographers and models value. It can be done inside a studio or at a location that matches the shoot's theme or concept. It can be for a magazine or newspaper article, for a publicity campaign, for a fashion designer or store, or for product/service advertising.
There are times when a photo shoot does not involve a person, like product shoots. Most, however, involve a living, breathing model.
Photo shoots give photographers a chance to explore their creativity and express their ideas for a particular theme. These shoots are also avenues for learning, improvement and exposure. On the models' part, photo shoots will add value to their credentials. At the same time, it will also help them establish contacts (with photographers, makeup artists and all the people involved in the shoot).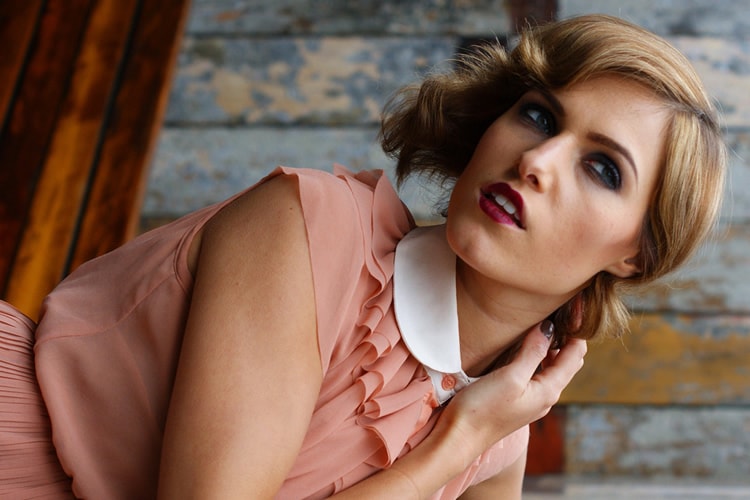 A client normally requests a photo shoot; unless you're doing it to simply add to your résumé or portfolio. Or you're doing it for experience. If you work with/for a client, there will be specific model requirements you need to follow, apart from the theme or concept, of course. This is why it is important to know how to find or get the right model/s for a photo shoot.
What to Look For in a Model
First things first, before putting out an announcement for model casting, you should know the general factors you need to find in a good model. Here are some tips to help you out:
A model should have the right looks. Photographers have their own idea of the "perfect" model look, but basically, you just need somebody who projects well on camera. There's no stereotypical model look, actually. Tall or short, thin or curvaceous, blonde or brunette – it doesn't matter really. The choice is yours.
A model should be confident and feel good about herself (or himself, if you need a male model). You'll see this in the way a model walks, talks and projects. Talk to your prospects before making a decision.
A model should know the basics. She does not have to be Gisele Bundchen, and he doesn't need to be David Beckham; your model simply needs to have an idea of what a model should do – such as the poses, facial expressions and projections.
Now that you have a basic idea of what to look for in a model, it's time to move on and find out how you can get one.
Finding a Photo Shoot Model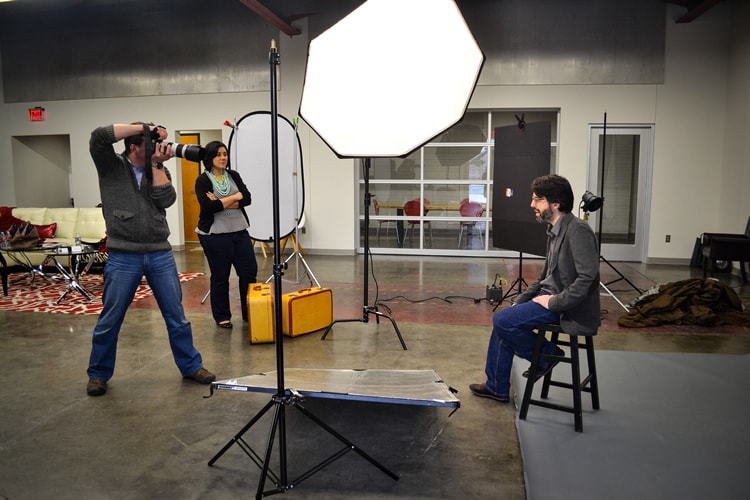 One of the best ways to find a model is to go around and observe people. A lot of photographers often act like talent or casting directors and use their creative instincts in finding a model. Much of this, though, depends on the type of model that you are looking for.
So, if you need someone a little athletic or fit, go to the gym or a yoga class. If you need a model for a college-related campaign, look for your model in school campuses. Coordinate with the school or college administrators. The only downside to this technique is that you'll probably get people who are not as experienced as professional or seasoned models. It's the most cost effective option, though. In addition, some photographers, especially the newbies or amateurs, like the idea of getting models who are just starting out or trying to learn the ropes. You and your models can learn, explore and develop your skills together.
If you have a little more budget, however, you can always enlist the help of a casting agent or modelling agency. You may also find great talent on websites like Model Mayhem. These people usually have a pool of models that they can present to you. All that you need to do is look up their portfolio and decide which models you want to call.
You can also choose to go online and look for a modelling website. A good number of photographers also do this a lot. Some may ask for membership fees, but you can always go with the lowest rate or package and still find the models you need. The best thing about joining a modelling website – which also goes for hiring a casting agent – is that you are guaranteed to get professional models. These models know what to expect in a photo shoot; they know how to follow instructions.
You won't have a difficult time asking them to interpret a concept because they can easily adapt to different poses. Likewise, modelling websites and agencies often categorize their models, so you'll find it easy to look for advertising models, glamour models and fashion models, among other things.
What to Do After Finding a Model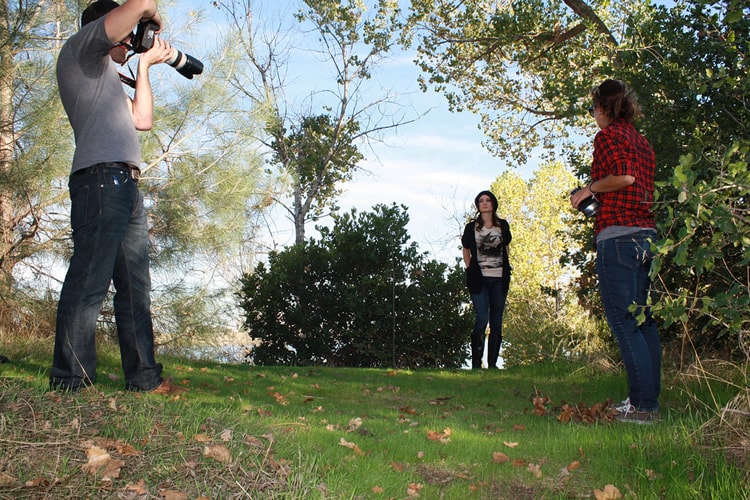 Once you've decided which model/s to cast, you will need to meet (along with their agent) and finalize the details of your agreement and, of course, the shoot. You can also ask the agent for some sample photos from the model's previous photo shoots so that you will have an idea early on about how you will set up the shoot and how it can be worked into your model's style.
Some photographers set up trial photo shoots to get an idea of how things can turn out.
Should You Pay?
Photo shoots involve expenses, especially if you are doing them for a client or a project. If this is the case for you, then you will need to pay your model(s). The fee has to be included in the budget your client gives you.
If you enlist the help of casting agents or get your models from a modelling website, you should expect to pay your models. Rates vary according to the model's level of experience, which agency they're with, how popular or in demand your model is and even what the purpose of the photo shoot is. Casting agents and modelling agencies normally get a cut from their models' fees.
For photographers who are just starting out, there is always the option to the TFP way. TFP stands for Time for Print or Time for Portfolio (or Trade for Print/Trade for Portfolio). A TFP shoot means there is no exchange of money involved. Instead of an hourly fee, the model simply gets the prints or digital images from the photographer for free.
Models who are working on their portfolios – or those who are in the self-promotion stage – are usually the ones who go for TFP shoots. There are some cases of TFP shoots that are done for charitable causes. You can choose to go with the TFP option, but only if you are willing to work with beginner models.