Using Format To Create & Manage Your Online Photography Portfolio
As a photographer, having a professional online portfolio is crucial. In fact, your portfolio is the perfect opportunity to get your name out there, and attract clients.
This is where Format comes in. Format makes it easy to build your own professional portfolio website without having to design or code – or hire outside help. Tens of thousands of photographers, designers, artists and illustrators across 140 countries worldwide currently use Format to showcase their work online and grow their career.
While your portfolio is simply a collection of your best work, there's a few things to keep in mind when choosing an online service to create your portfolio. Today we'll have a look at 5 important features every portfolio should have and how Format can help you establish a professional online presence.
An Adaptive Design
As more and more people browse the web using a mobile device or tablet, the importance of having a mobile-friendly website is greater than ever. Your portfolio site should be well-structured, responsive, and display your work beautifully across all browsers, smartphones and tablets.
Flexible Pages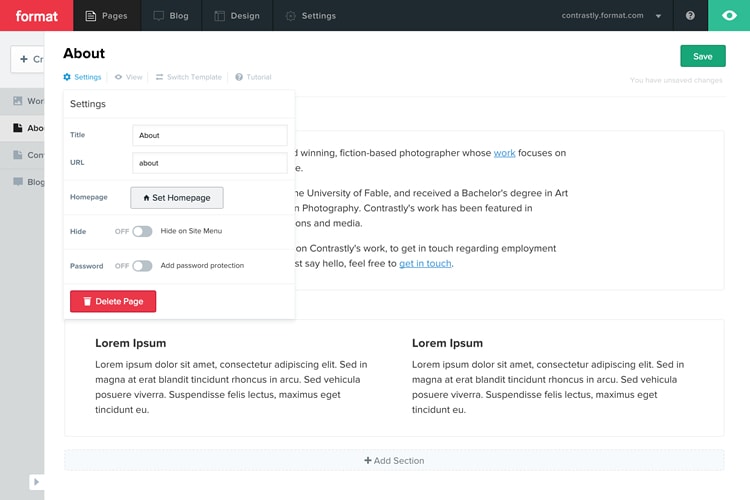 Instead of spending countless hours creating and updating your about page, resume, and other sections of your portfolio, Format allows you to easily make changes to your website without having to code.
Customizable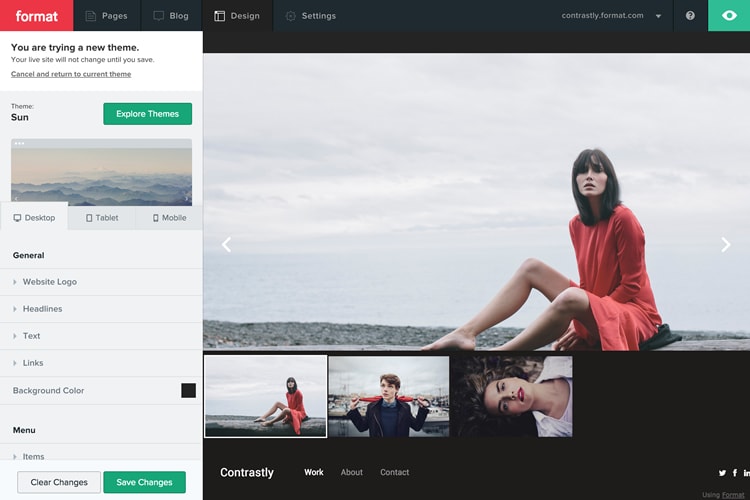 Your portfolio website needs to reflect your style and personality. Format enables photographers to change the theme, design, colors, fonts and other style elements to create a website that is unique.
Blog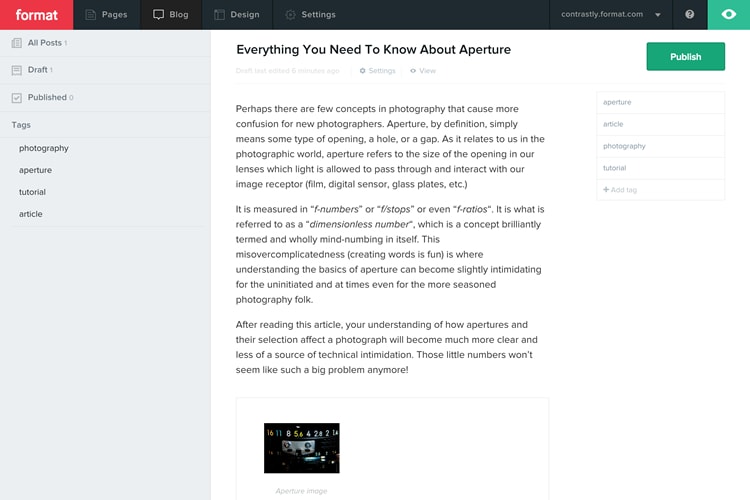 Having a blog is a great way to connect with your audience or potential clients. You can update your blog and portfolio from the same platform to cut down on time and avoid having to hire a web-developer to help update and maintain your website.
Search Engine Optimized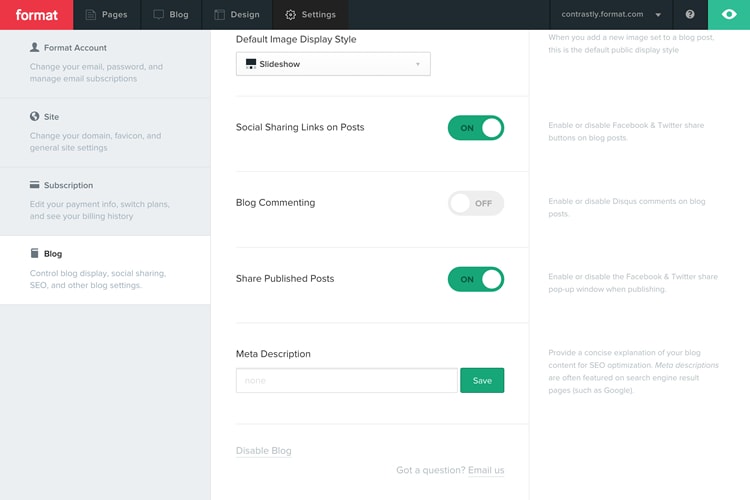 Search engine optimization is a crucial aspect of any website. A professionally designed site is easier for search engines to crawl. Make sure you also name your images, URLs, and alt text to maximize your results.
To Conclude
Format is a fully customizable portfolio builder that includes modern features such as custom templates, high-definition, responsive, and retina themes – all you need to create a successful photography portfolio website.
All and all, Format is a cost-effective, easy-to-use, and elegant solution to create an online portfolio. Plans start at $5.75 per month and they offer a free trial so you can test drive the platform for 14-day.
This review was sponsored by Format.