Photomarathon 101: A Complete Guide For Beginners, Enthusiasts & Organizers
Photowalks and photo exhibits are common activities photography professionals and enthusiasts regularly take part in. While a photowalk is usually a community (i.e. camera clubs), a photo exhibit can be an individual or group undertaking.
A photowalk helps photographers hone their craft while looking for interesting images to shoot; a photo exhibit provides photographers the perfect venue to showcase their masterpieces.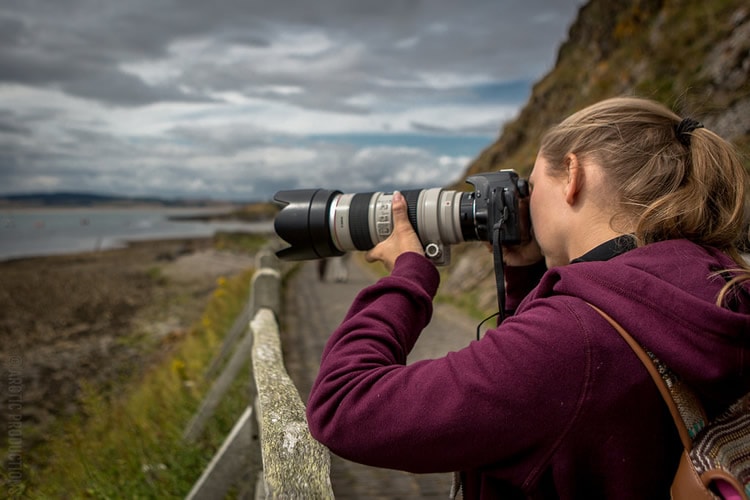 Apart from these two events, though, there is another regular activity that has enamoured numerous photography communities all over the world. And this is what's known as a photomarathon. For those who haven't heard of it yet, a photomarathon combines photography and the concept of a marathon (not a marathon per se). It's an event that started in one part of the world and, over the years, has grown into an adventure of global proportions.
What Is A Photomarathon?
As previously mentioned, a photomarathon combines photography and the basic elements of a marathon. It is a photography competition that requires participants to shoot a series of photographs related to a given topic or theme. In some events, there are individual sub-themes and a general theme.
Photographers are to shoot within a given time – 6 hours, 12 hours, or 24 hours – pretty much like a marathon where you need to get to the finish line in your best time.
A 6-hour photomarathon is considered a mini-marathon. Most organizers will require 6 pictures in 6 hours on given topics. For a 12-hour photomarathon, participants have 12 hours to take 12 photos on 12 given topics. 24-hour photomarathons require 24 photos of 24 given topics in 24 hours. There are also photomarathons that give participants only 12 hours to produce 24 photos. This is obviously tougher because of the limited time.
The concept of photomarathons originated in 1984 in Madrid, courtesy of friends Eduardo Soto and Antonio Bolivar. They developed a contest called Maraton Fotografico and offered it to the Madrid Council, which sponsored the event in partnership with Kodak and the Albacolor photo laboratory. In 1987, the idea reached New York and the first NY photomarathon happened. Stockholm and Copenhagen followed with events of their own in 1988 and 1989, respectively.
Not long after, the photomarathon popularity spread like wildfire and it is now organized all over the world, including Asia. Nowadays, the number of cities around the world that hold regular photomarathons continue to grow.
How To Participate In A Photomarathon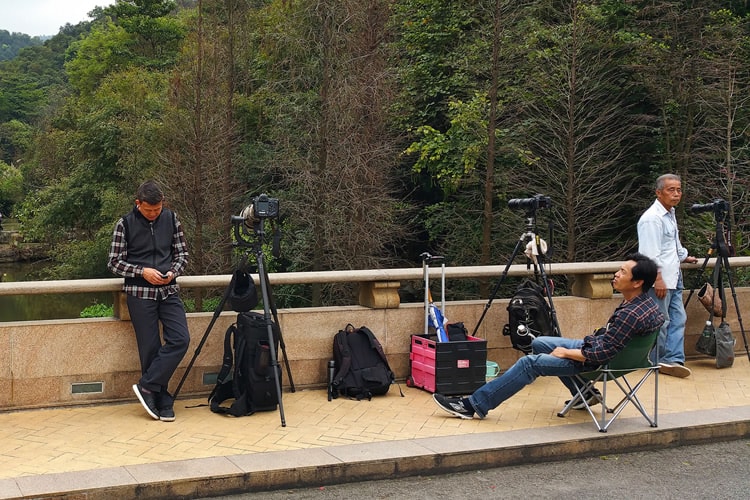 The requirements needed for joining a photomarathon vary from place-to-place and according to the organizing group. Of course, the most important requirement is a camera (and its accompanying tools). Generally, there is no age limit, but again, this depends on the organizer. Just like a regular marathon, participants are required to complete and submit a registration form. Some photomarathons will require a fee, so be prepared to pay for one.
In choosing a photomarathon to join, it is important to consider several things like the type of competition. For example, there are competitions that are meant for analog film cameras, while there are those that are intended only for digital cameras. Most competitions, however, allow different camera types to be used. Interested photographers should take note of this before signing up for the event.
Take note not only of the date of the competition, but also the time; as this is going to be an essential element of the photomarathon. Most competitions begin at 10am.
Tips & Tricks For Photomarathon Participants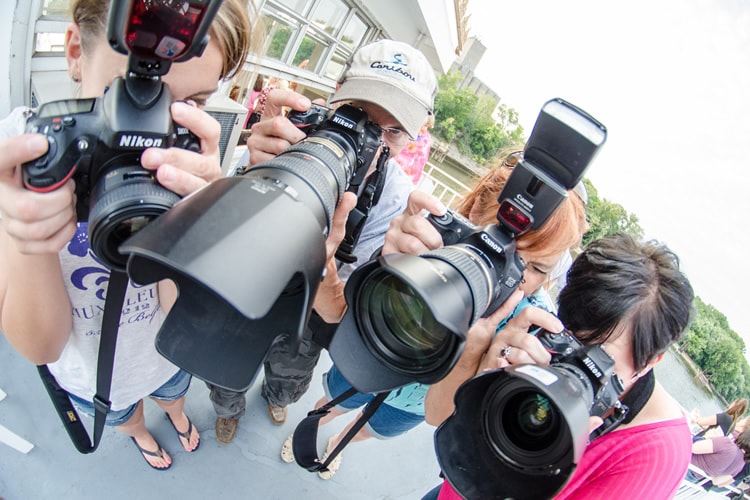 Joining a photomarathon will test a photographer's creativity and skills. It helps if one is ready. As they say, practice – and preparation – makes perfect. Here are some tips, tricks and reminders you can use if you've decided to join your first photomarathon:
Check your camera and tools (like lenses) a day before the competition. Make sure that everything is working properly. Your battery should be fully charged. Additionally, your memory card should be empty or cleared of content before the event. This is particularly important because of the number of photos you need to take and the long hours you will spend photographing.
Take note of the themes or topics. If possible, write it somewhere so you'll be reminded. Take as many shots as possible; but don't forget to consider angles, lighting, and other essential photography elements. Analyze and study the theme before going out to shoot.
Most photomarathons allow the use of props, so don't forget to bring one and make good use of it. Choose one that can enhance the meaning of the images you'll be creating.
Check with competition organizers beforehand to find out which is required. Jpg or Raw capture. Then, set your camera accordingly. Most of the time, Photoshop and other image enhancement programs or tools are not allowed in photomarathons.
Explore different angles before deciding on which photo/s to submit. Most competitions will require you to submit just one for each theme.
It is also important to play with the white balance. Adjust it accordingly and as much as possible, stay away from auto balance, especially if you want to achieve the right colors for your images.
Always remember that there are two important factors needed to win a photomarathon: good content (according to theme) and effective photography techniques. Try to practice incorporating the two into your photos, and do so days before the competition. Practice will always help you hone your craft.
Finally, you're going to spend the whole day outside, taking photos. So, don't forget to bring plenty of water to rehydrate. A small towel and an extra shirt will help, too.
For Organizers, Here Are Some Tips On How To Properly Organize A Photomarathon
If you are interested in organizing more than joining a photomarathon, there are some things that you need to consider before you set down to work.
First off, be aware that a photomarathon is a major event. It will require a lot of your time, effort and resources. You should prepare yourself for this before moving on to the next step.
Second, a photomarathon will require you to sit down and work with people just as dedicated to the event as you are. And you should all be ready to brainstorm for inspiration, ideas, themes/topics, rules and plans. In addition, you should also be prepared to look for and get sponsors and funding. Your photomarathon will not be realized without all these elements.
Here are 10 basic questions photomarathon organizers should consider:
What kind of photomarathon do you want to organizer? Your choices: 6 hours, 12 hours, and 24 hours. If you choose to go with a 12-hour photomarathon, will you require 12 or 24 images?
How many topics or themes per hour will you require? This one is totally dependent on the organizers, so it's your choice.
What kind of topics or themes will you choose? Should they be based on an issue, a personality, or on the location of the competition? Be sure that the topics you choose are interesting and will test the creativity of the participants.
How do you intend to distribute the topics? Your options: every hour, all at once, or every fourth hour (depending on the length of the competition). Also, determine where or how the participants will submit their photos. You can go for storage apps like Dropbox or Google Drive, or create a website or page for the event. Or, would you want to get actual printed copies of the photos (although this would delay the process a bit)? The best option, though, is to copy the photos from the memory card.
Who are eligible to participate in the photomarathon? Professionals? Newbies? Digital photographers? Analog photographers? Mobile phone photographers? Or a combination of all these?
Are you going to accept manipulated photos or photos that went through editing tools like Photoshop? Or are you going to require photos directly from the camera? Generally, photomarathons do not accept photoshopped (or any tool) images as entries. Some organizers, however, allow basic on-camera and on-phone editing.
How many participants can join the event? You can't just say "as many as possible" because that would mean a number that's difficult to manage.
When and where will the event be held? Weekends are great, holidays are a no-no as you might get very few participants.
Who will be your judges? What will the prizes be?
Finally, will you be displaying all the photos or just the winning ones? Are you going to do it online, or will you organize a physical exhibit for the winners?
Once you've determined your answers to these questions, you're good to go and ready to organize your first photomarathon!
The World's Top 5 Photomarathons
To inspire you in your quest of joining and/or organizing your first photomarathon, here are some of the world's best:
Other photomarathons happening in different parts of the world can be found here. Now that you have a basic knowledge of photomarathons, do you think you're ready to join or organize one?