Four Awesome Lenses For Street Photography
One of the questions that comes up frequently in photography forums is what kind of lens to buy for street photography. That's a harder question than most people realize because your lens selection will depend on your style of shooting.
Do you tend to hang back and shoot from a distance, or do you like to move in and get close with your subjects?
When thinking about our street photography lens strategy it's sometimes helpful to go back to the original street photographers, the newspaper photographers of the 40s and 50s. In those days you carried a camera like a Busch Pressman Model D that used gigantic 4×5 sheets of film in holders that carried one sheet on each side.
Coupled with that was a flash bulb gun the size of a bazooka that would leave your subject seeing a blue dot for five minutes to freeze the action. With a negative that size behind a wide angle lens the idea was to shoot a very big, fast-moving scene and then the darkroom would crop out the picture they wanted. You never trusted natural lighting, you had a flashbulb on your camera all the time.
Street photography is very much the same in the digital age. In most cases you'll be shooting wide and then cropping out a great deal of the shot to get the frame you want. The advantage is you can pop off three or four shots at a time without flipping a film holder. The flash is still a good idea but not always practical.
The Lenses
So for lenses we're looking for wide, fast lenses with superior autofocus. Speed rules in street photography. As much as I love my Bower 35mm f/1.4, with manual focus and aperture, it is far too slow for street photography. Here are some better choices:
Nikon or Canon 50mm f/1.4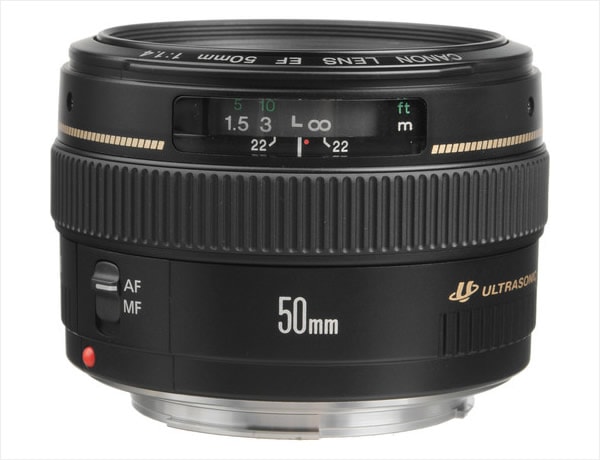 Called the "nifty fifty" among photographers the 50mm f/1.4 by either Canon or Nikon are reasonably priced lenses that deliver quality results. The 50mm is a good choice for a street lens because it delivers nearly the same field of view as your eye. These lenses are very light, very fast and deliver razor sharp clarity and awesome colors.
Sigma 17-50mm f/2.8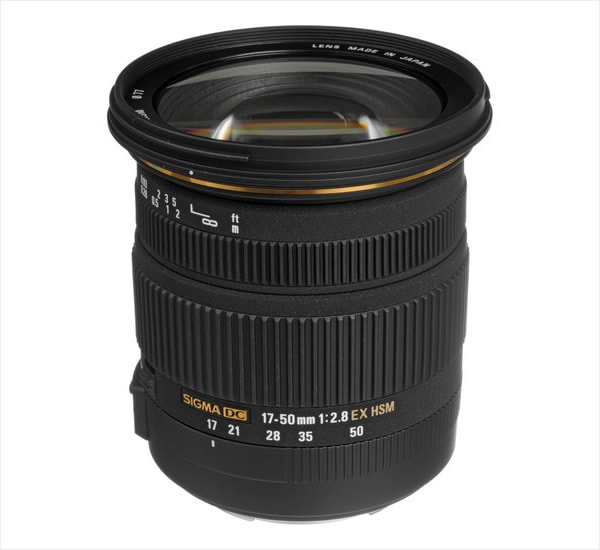 The Sigma 17-50 zoom is a great zoom for street photography because it's light, making it easier to lug around all day, while maintaining f/2.8 through the entire zoom range. At less than half the cost of the equivalent Canon or Nikon, the Sigma 17-50 gets high marks from users. It also accepts a 77mm filter, very handy when you need to add a polarizing or ND filter.
Canon 70-200mm f/2.8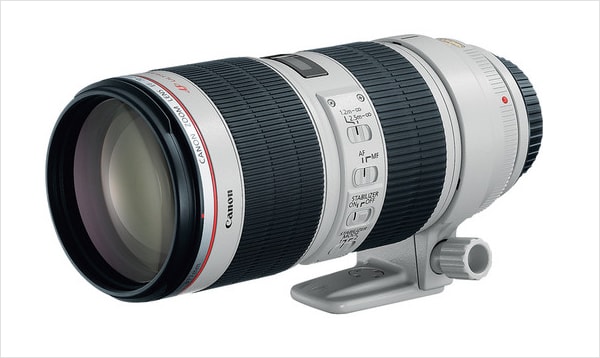 The 70-200mm f/2.8 is taking a different tack on street photography. Instead of being up close and personal, with the long zoom you can shoot candids photos from a long way off and this lens will really reach out there. The long zoom also lends a flat perspective that's hard to duplicate any other way. The downside is it's a bit of a load to haul around all day.
Canon 24-70mm f/2.8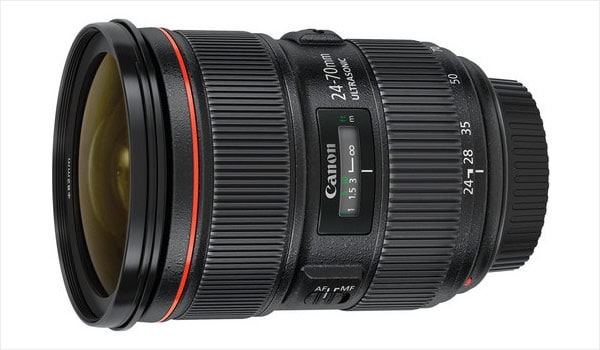 This lens tops several of my lists and is one of the fastest, most versatile and highest rated lenses Canon has ever produced. It's great for fast paced street photography or dress it up in formal attire for shooting weddings. I've seen them on fashion shoots, event photography and in offices shooting executive portraits. The 24-70mm zoom is one of the hardest working lenses in Canon's impressive arsenal.
Really, you can get started with almost any equipment you have, but if you think street photography is something you'd find interesting, then investing in some decent "street lenses" is money well spent.
What are your favorite street photography lenses?