💥 Giveaway: Win a Fujifilm X-T2 Mirrorless Camera with 18-55mm Lens
Ever since Fujifilm released their long-awaited flagship mirrorless camera, the Fujifilm X-T2, it's been getting mad reviews from enthusiasts and pros alike.
It's no wonder though. It boasts amazing performance with its 325 auto-focus points, 11 fps shooting, a crisp and clear viewfinder, 4K video capabilities, and so much more. Paired with any of the glorious lenses in Fujifilm's line-up, this retro-styled camera is bound to make your photography friends jealous. It even got a score of 86 awarded by DPReview.
Let's cut to the chase, the Fujifilm X-T2 is, at the time of writing this, the most capable all around camera from Fujifilm. And those film simulation modes? Breathtaking.
With all that said, how would you like a chance to win one? We've partnered with our friends at Photzy to give you all a chance to win a Fuji X-T2 along with the 18-55mm f/2.8-4.0 lens.
Giveaway Rules & Guidelines
This camera/lens giveaway is open to photographers of all ages and is open to worldwide participants. The prize awarded is a new Fujifilm X-T2 Mirrorless Camera with 18-55mm F2.8-4.0 R LM OIS Lens. Make sure to read the complete terms by clicking on the Terms & Conditions link at the bottom of the giveaway widget below.
The winner will be chosen at random and announced via both Contrastly and Photzy shortly thereafter.
---
This giveaway ended on November 12, 2017 @ 23:59 EST.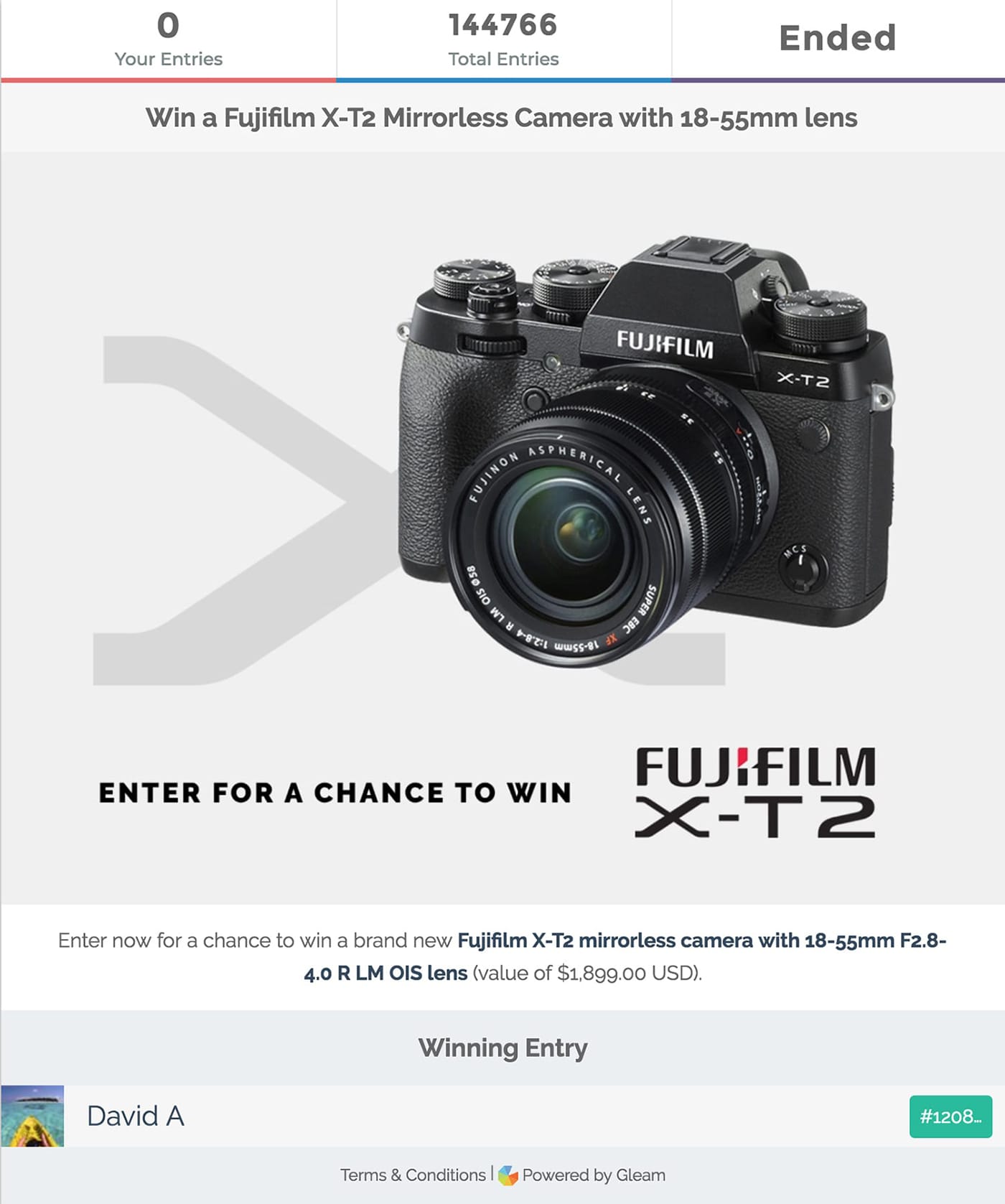 Good luck everyone!