Hands-On Review of the Hasselblad X1D-50c Medium Format Mirrorless Camera
Back in 2016 something extremely interesting happened in the camera world; Hasselblad introduced the X1D-50c (X1D for short).
The reason this prodigious event was so fascinating is because the X1D is somewhat of a mutant. It was the very first medium format mirrorless digital camera system. Quite literally, the genesis of its kind.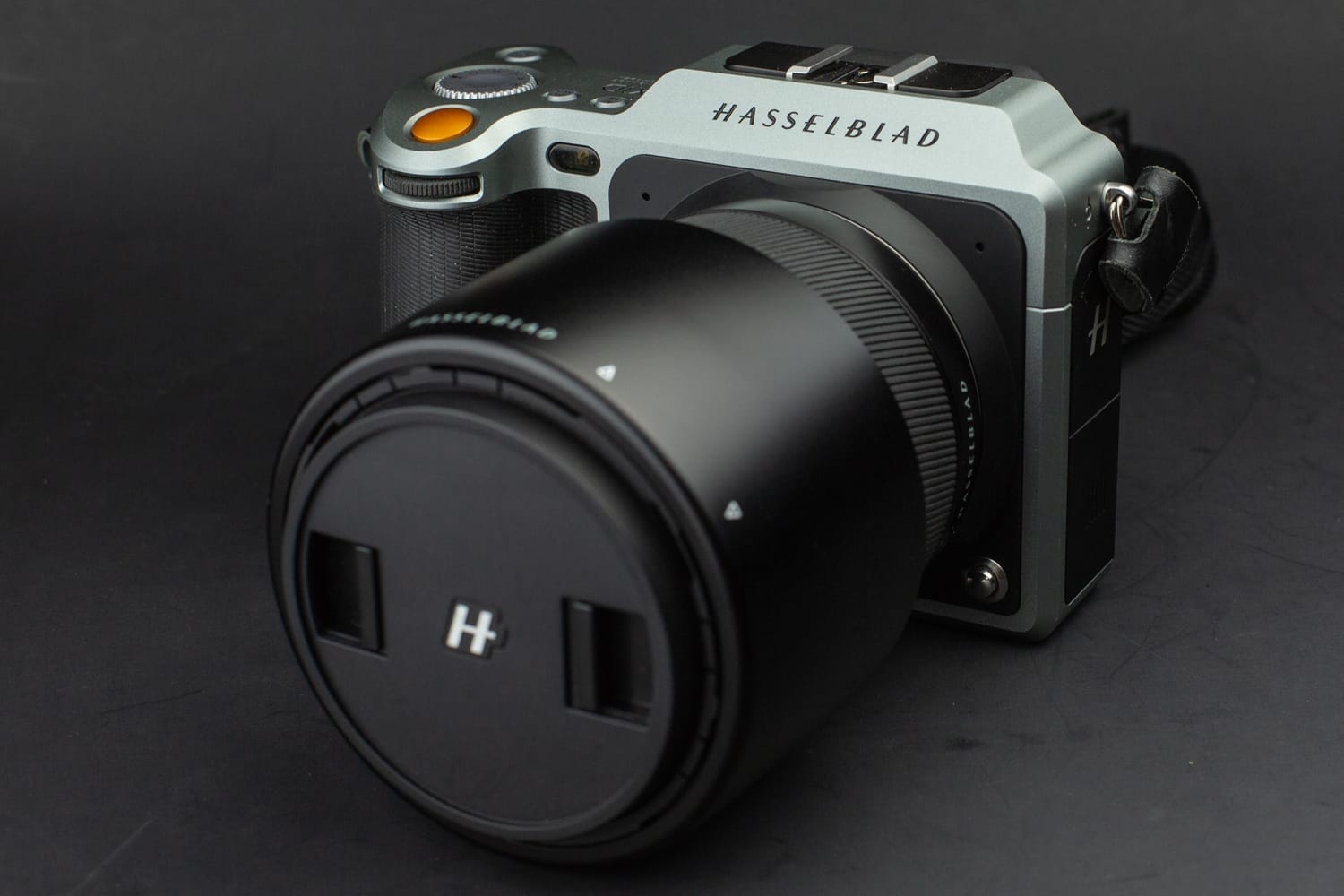 If you're unfamiliar with some of the terms which are thrown around when it comes to sensor sizes, "medium format" is a call back to analog film frame sizes. Any film size which fell between the common 35mm and the much more sizeable "large format" (4×5 and above) was considered to be medium format.
Today, our digital cameras sensors are likened to this film standard sizing with our "full-frame" sensors being dimensionally equivalent to roughly a 35mm frame. Being a medium format digital camera isn't what set the X1D apart when it was released. No no… the clincher was that it was a mirrorless medium format digital camera.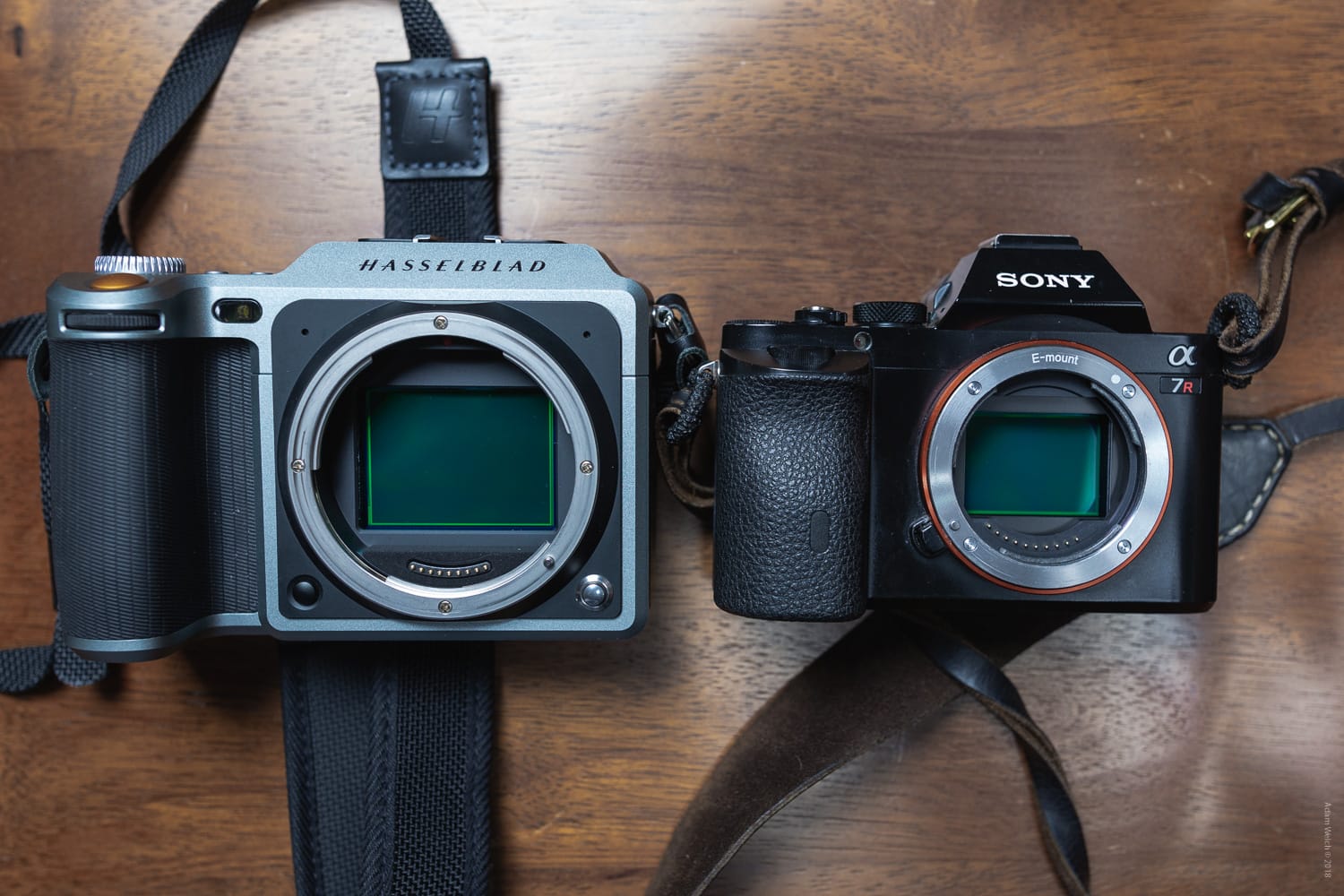 Like most people plugged into the modern photographic power line I was awed by the concept of a medium format sensor packed into a camera body of this manageable heft. So when I was offered the chance to take the Hasselblad X1D out in the field for a few weeks my excitement was well… let's just say I was excited. Yet underlying that sense of anticipation there was a weird tinge of anxiety. Simply put, what if I hated this camera?
Alright, enough of that. Let's jump in and talk about the X1D from Hasselblad. Spoiler alert: I most certainly did not hate this camera.
First Impressions
The X1D is gorgeous. I mean, really gorgeous. This is a time where the the whole "a picture doesn't do it justice" thing rings wholly true. If there's one common thread that runs strong through the Hasselblad culture is that their cameras are iconic in their form.
I must say that the shear simplistic grace of this camera was the first thing that grabbed me: a body of matte-gray aluminum, understated lines and wonderfully executed markings. Beautiful.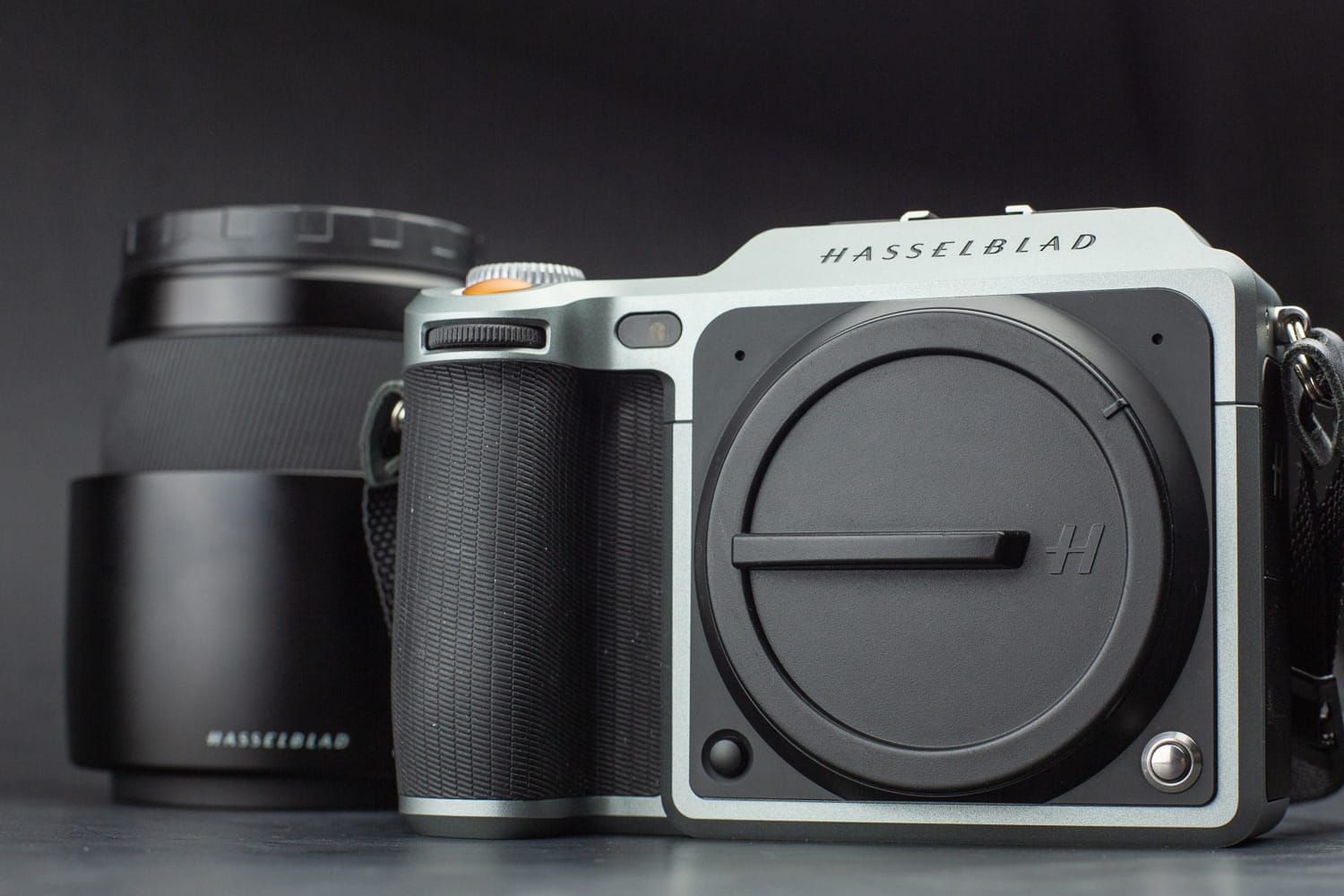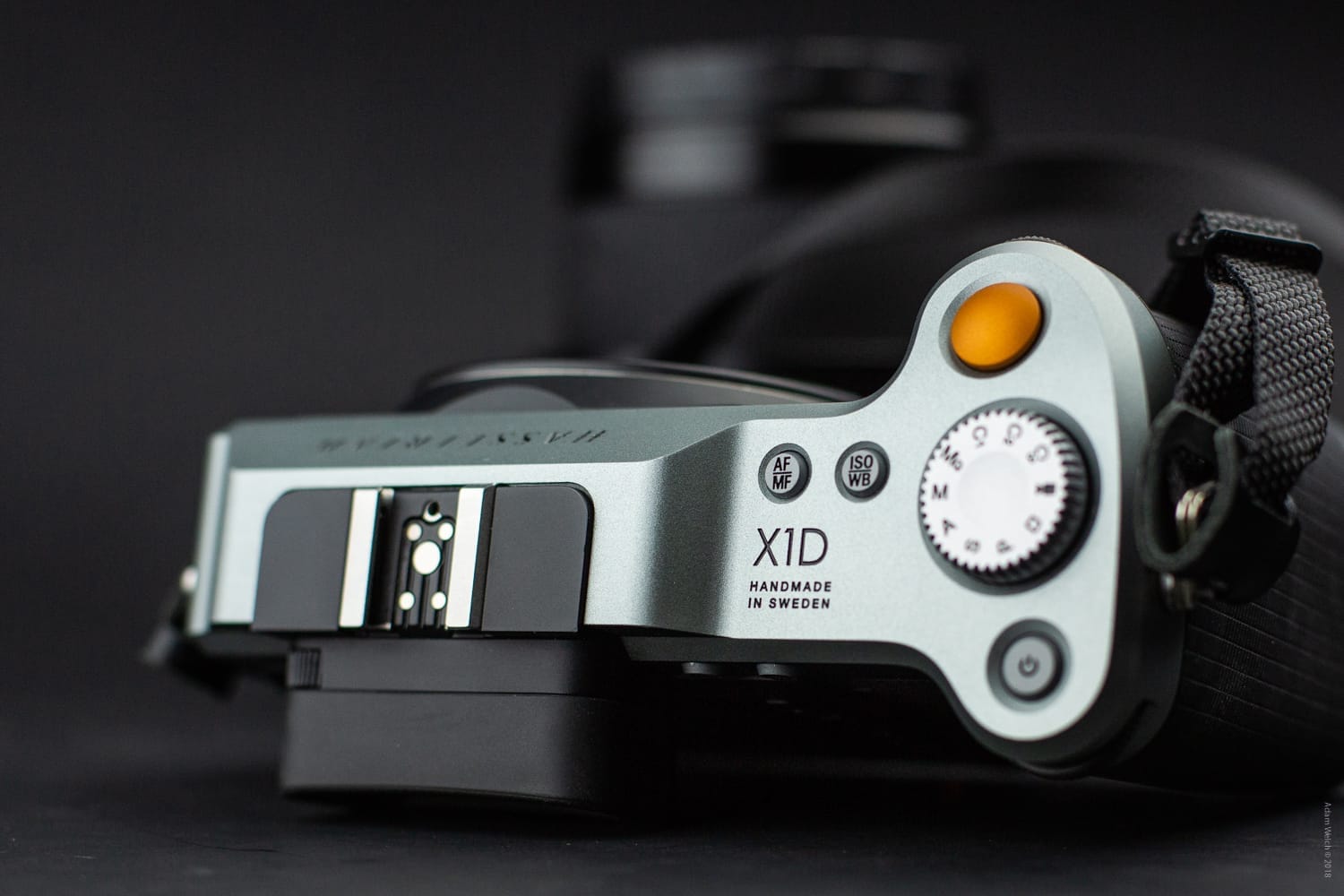 I mean… just look at it.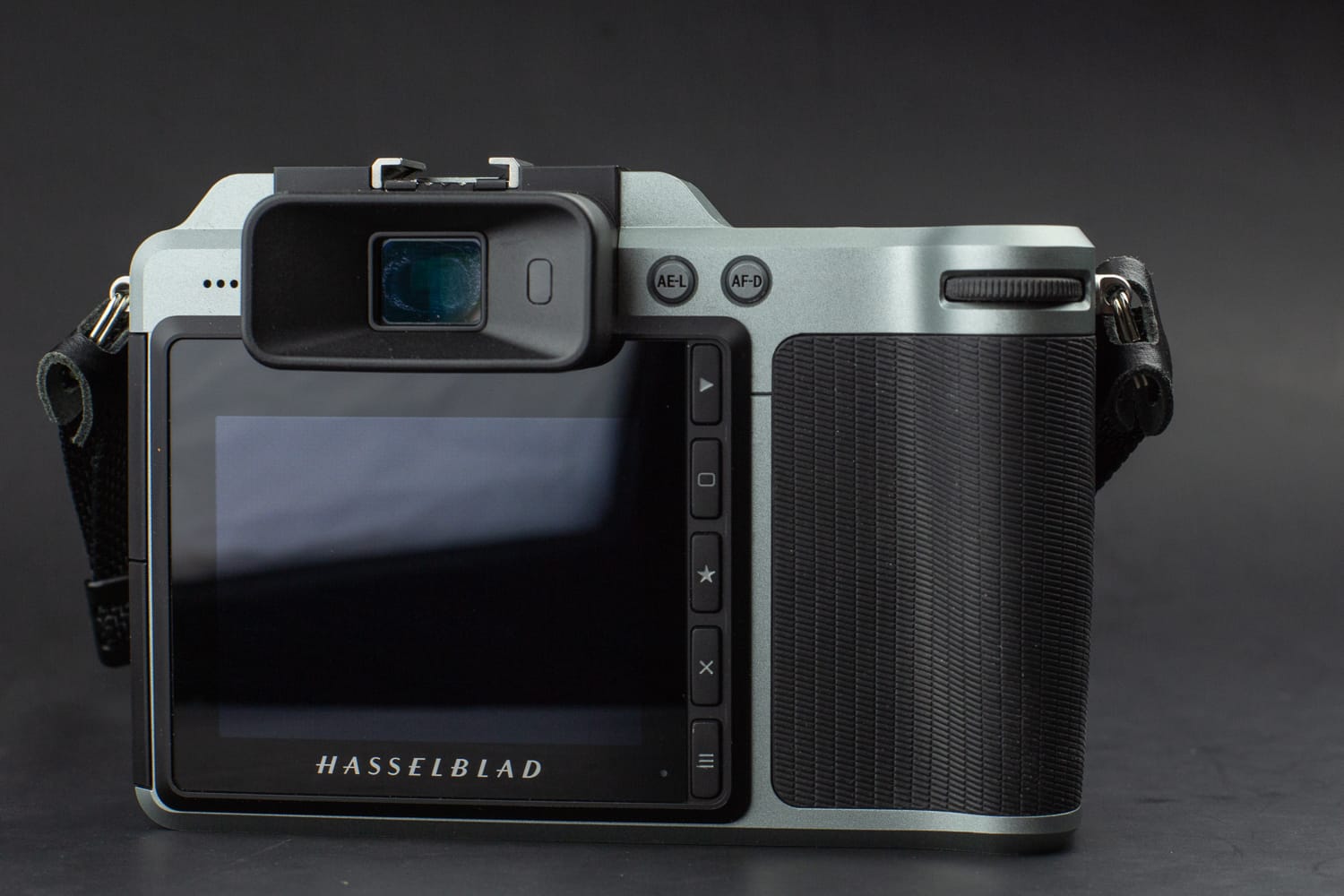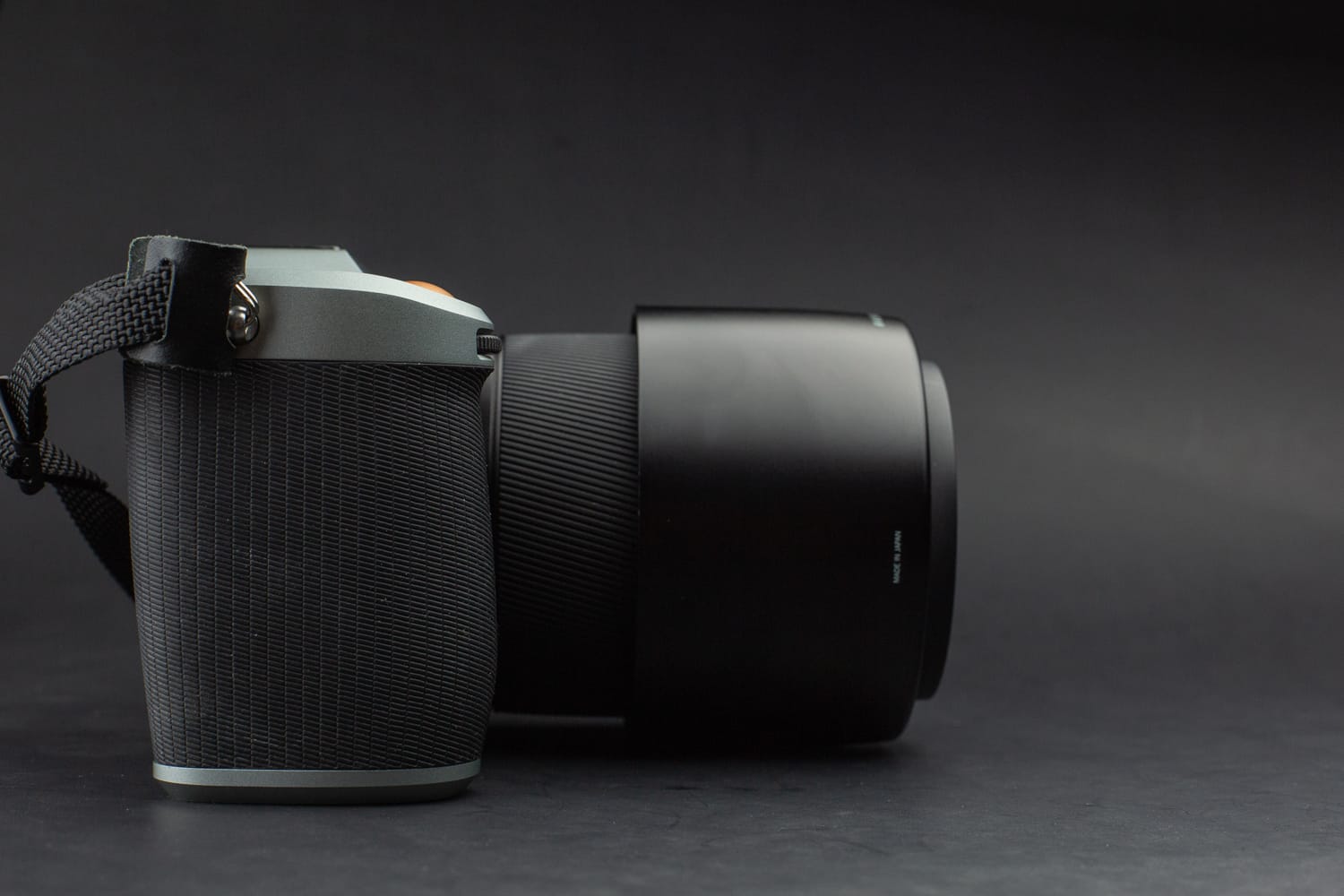 Aside from a little initial drool, I immediately noticed how unexpectedly compact the overall size of the X1D was compared to what I was expecting. It doesn't feel like it should be a medium format camera with over a 50MP sensor.
The total weight with battery of the body itself is 1.6 pounds (725g). This camera is surprisingly slim in profile with 2.8 inches (7.1cm) being its maximum thickness. Hasselblad shipped this camera with their new 90mm F3.2 XCD and it looks equally gorgeous mated to the front of the camera.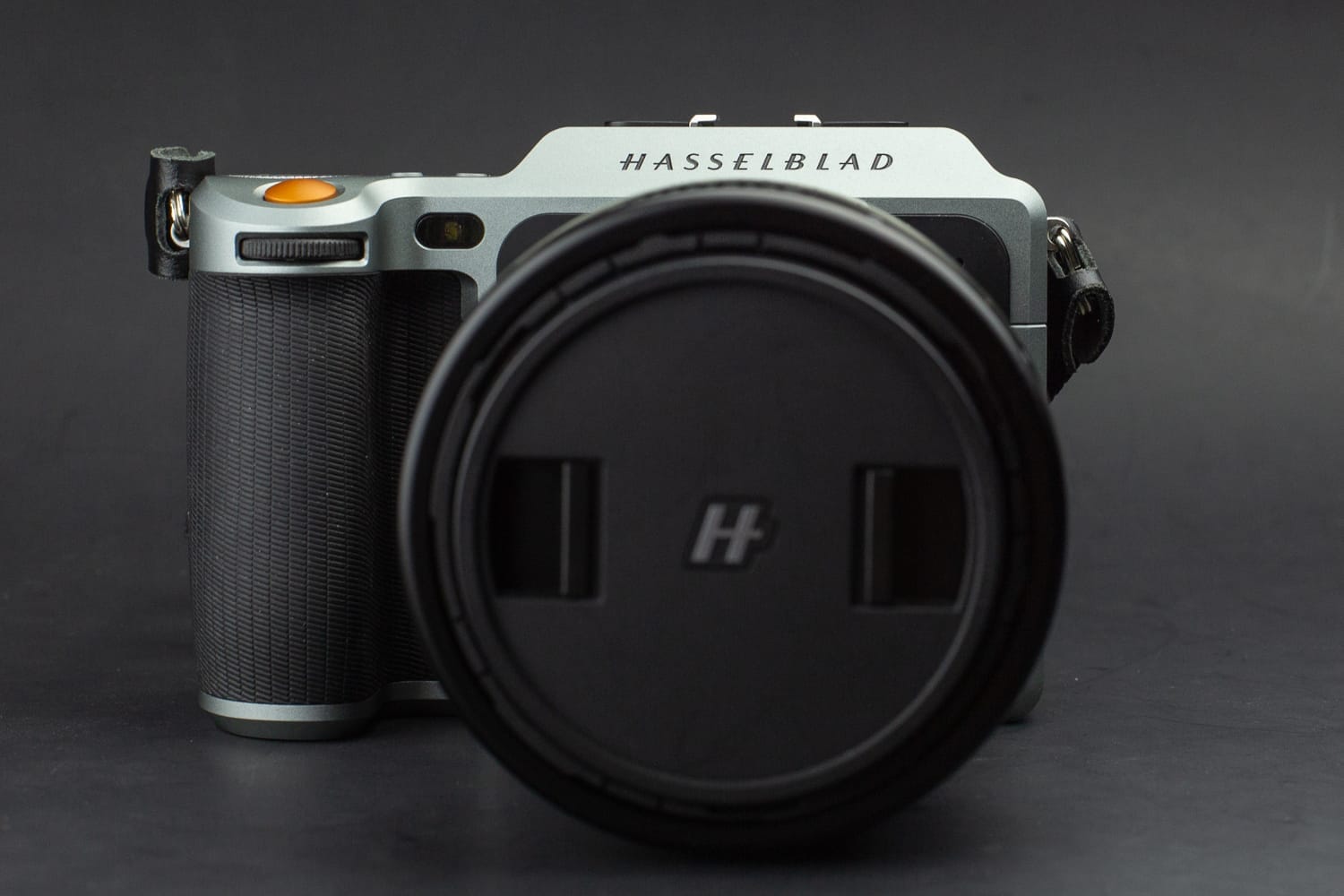 Here are some of the meat and potato specifications you'll need to know about the Hasselblad X1D-50c:
Weight without lens: 1.6lbs (725g)
Dimensions without lens: 5.9 inches × 3.9 inches × 2.8 inches (15cm × 9.8cm × 7.1cm)
Sensor type: CMOS, 50 megapixels (8272 × 6200 pixels, 5.3 × 5.3 µm)
Sensor size: 43.8 × 32.9mm
ISO range: 100-25,600
Shutter type: Leaf
Shutter speeds: 60 minutes-1/2000 seconds / electronic shutter increases to 1/10,000th seconds maximum
Memory: Dual SD Card
Display screen: 3 inch (76.2mm) TFT 920K pixel touchscreen
Electronic viewfinder: 2.36MP XGA
Autofocus: Contrast detection
Build and Ergonomics
Handling
In hand, the X1D is an inescapable joy. The rubberized grip offers excellent grippage and hugs my palm. As you can see, the buttons are sparse and largely spaced. There's a lot of free real estate on the left side of the camera with all the function buttons being located on the right side of the camera body.
This has caused some photographers to feel as if the X1D is somewhat unbalanced in terms of workability. For my tastes this concentration of controls on the right lent itself to quick settings changes. After I learned the layout of the buttons not once did I accidentally press one in error.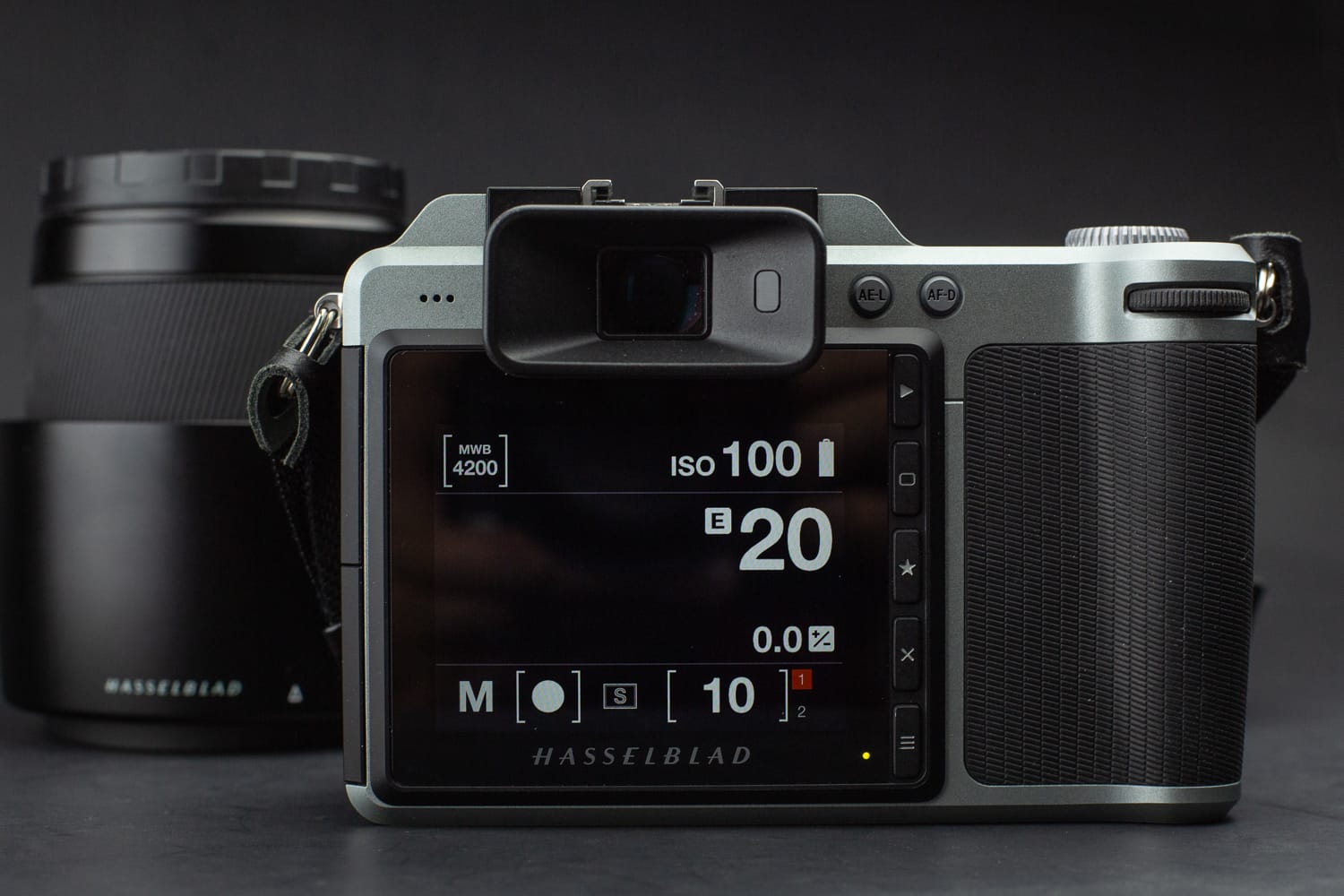 The front of the camera is equally sterile with only the AF assist light accompanying the lens release and depth of field preview buttons.
Something that I was completely unsure about was the incorporation of a touch-screen to this type of camera. The exact reasons for my timidness are unknown to me even now because I immediately fell in love with the touchscreen functionality of the X1D. Not only is it a breeze to navigate the menu options and settings but the ability to scroll and easily zoom in on my image previews changed my world.
Not to mention that the touchscreen also facilitates AF point selection as well.
Build Quality
As far as the build of the X1D is concerned, the entire package imparts a sense of refined ruggedness. The camera is solid… extremely solid. There is ample weather sealing for dust and moisture and there is absolutely no unwanted play in any of the parts.
Two aspects that stand out considerably about the build and design concept of this Hasselblad is the retractable settings wheel and the highly unusual battery compartment. With the settings wheel, it really does make you think why this hasn't been incorporated on more cameras.
Having the wheel tucked neatly away and flush when not in use just makes the camera look cleaner in appearance. Granted, I have no idea of the long term functionality of this design but for my use, it was a great feature.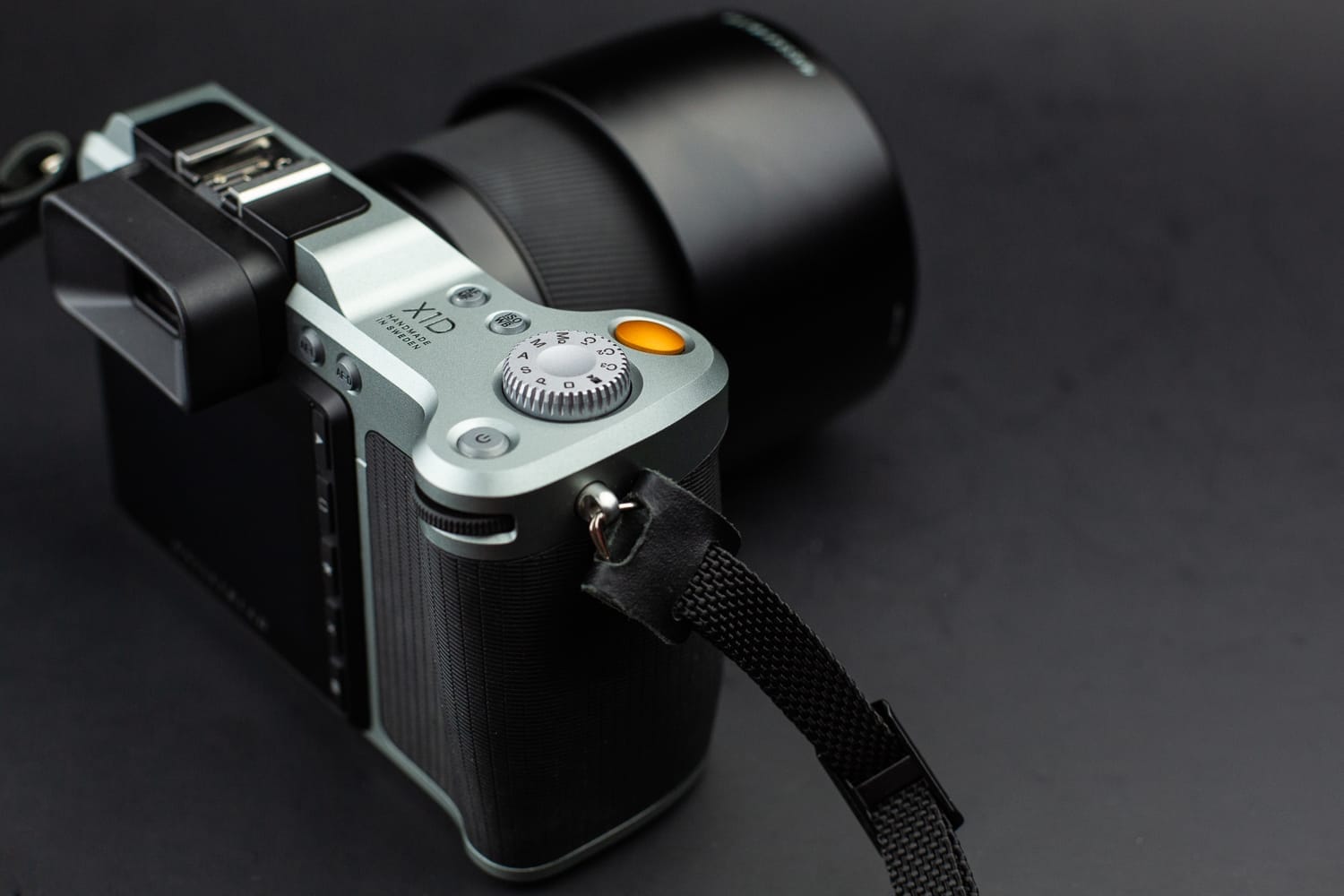 So too is the doorless battery compartment. The battery itself acts as the weather-sealed gate to the battery compartment. There is a release switch for the battery but the user must also give the battery a light tap to fully free it from the camera.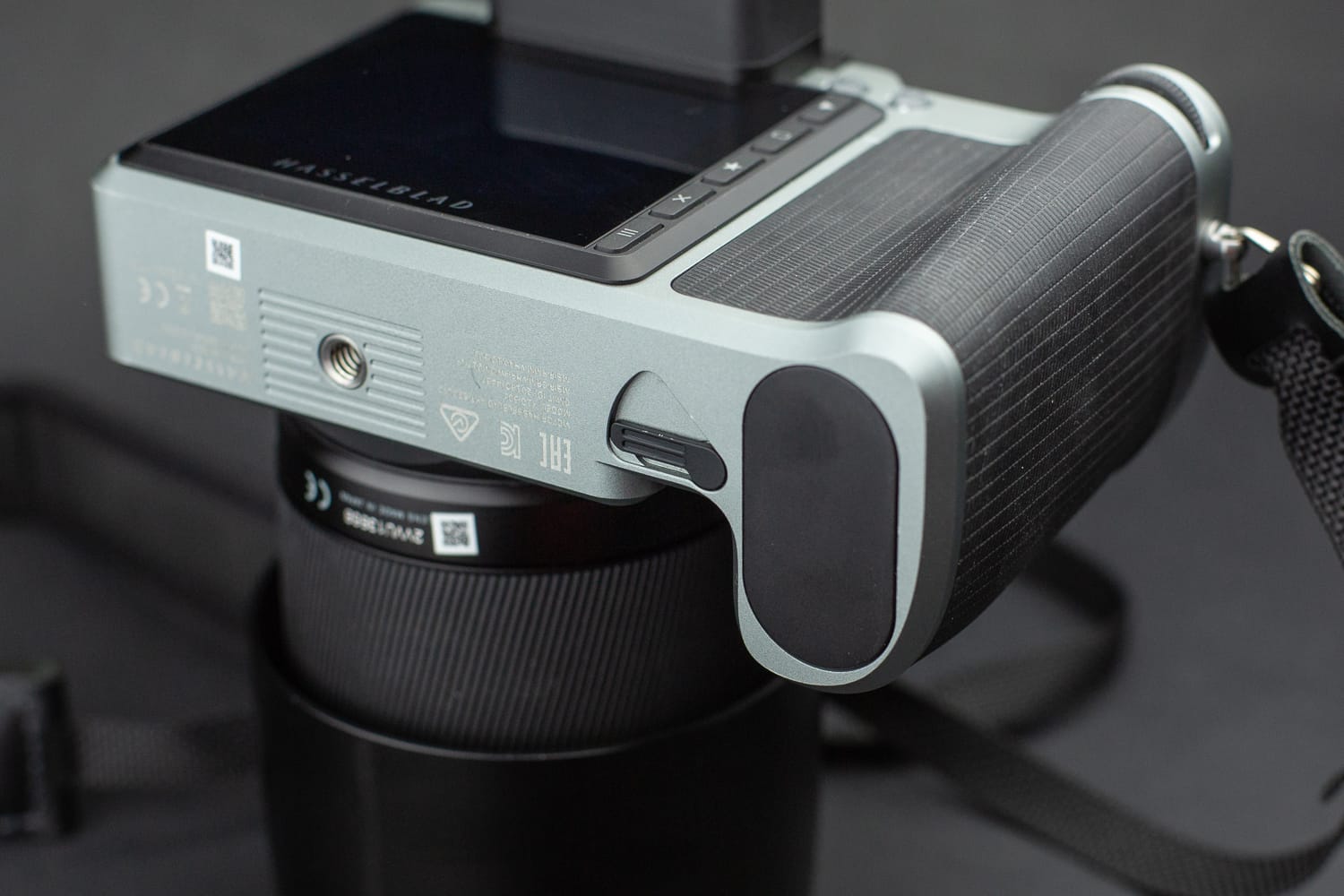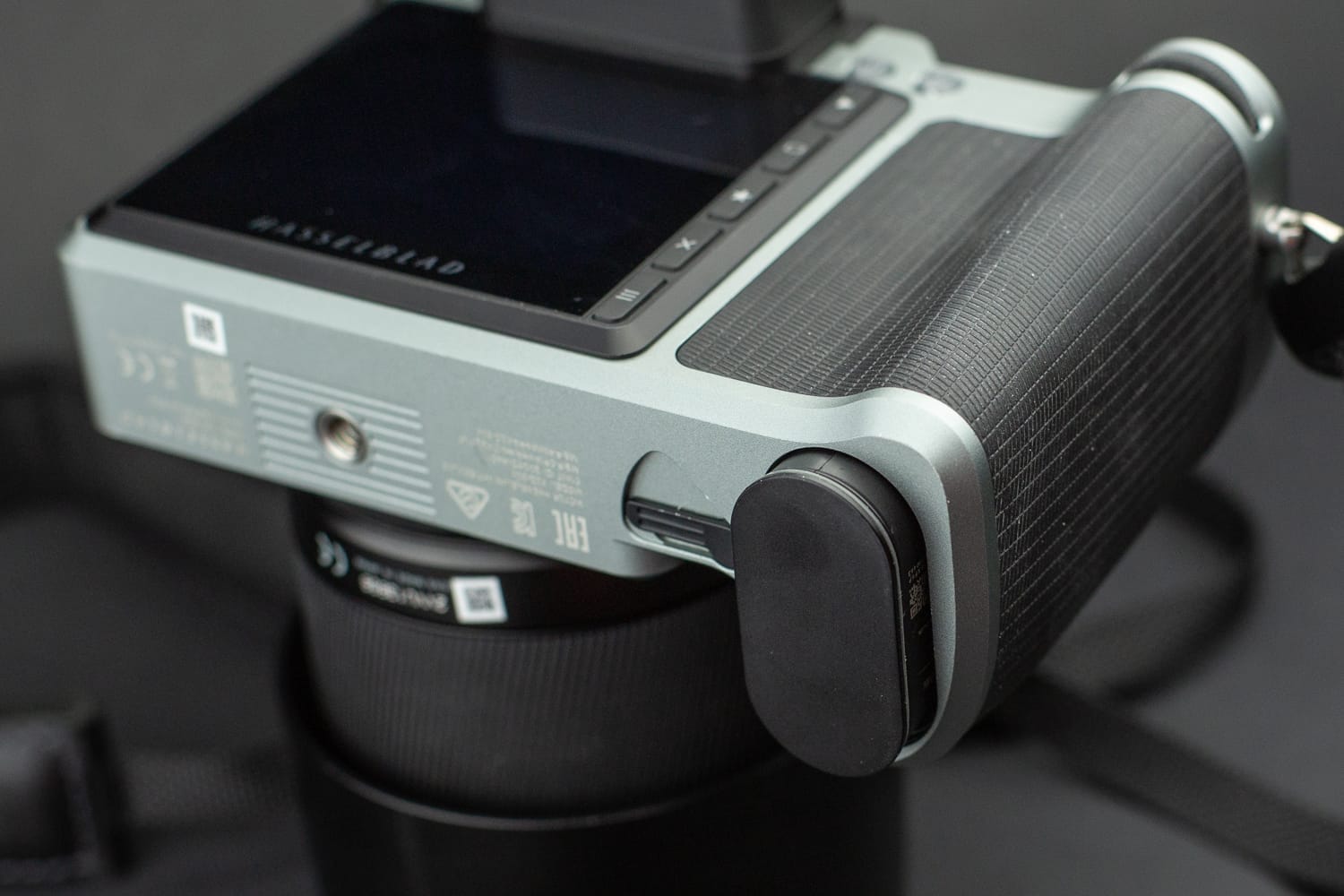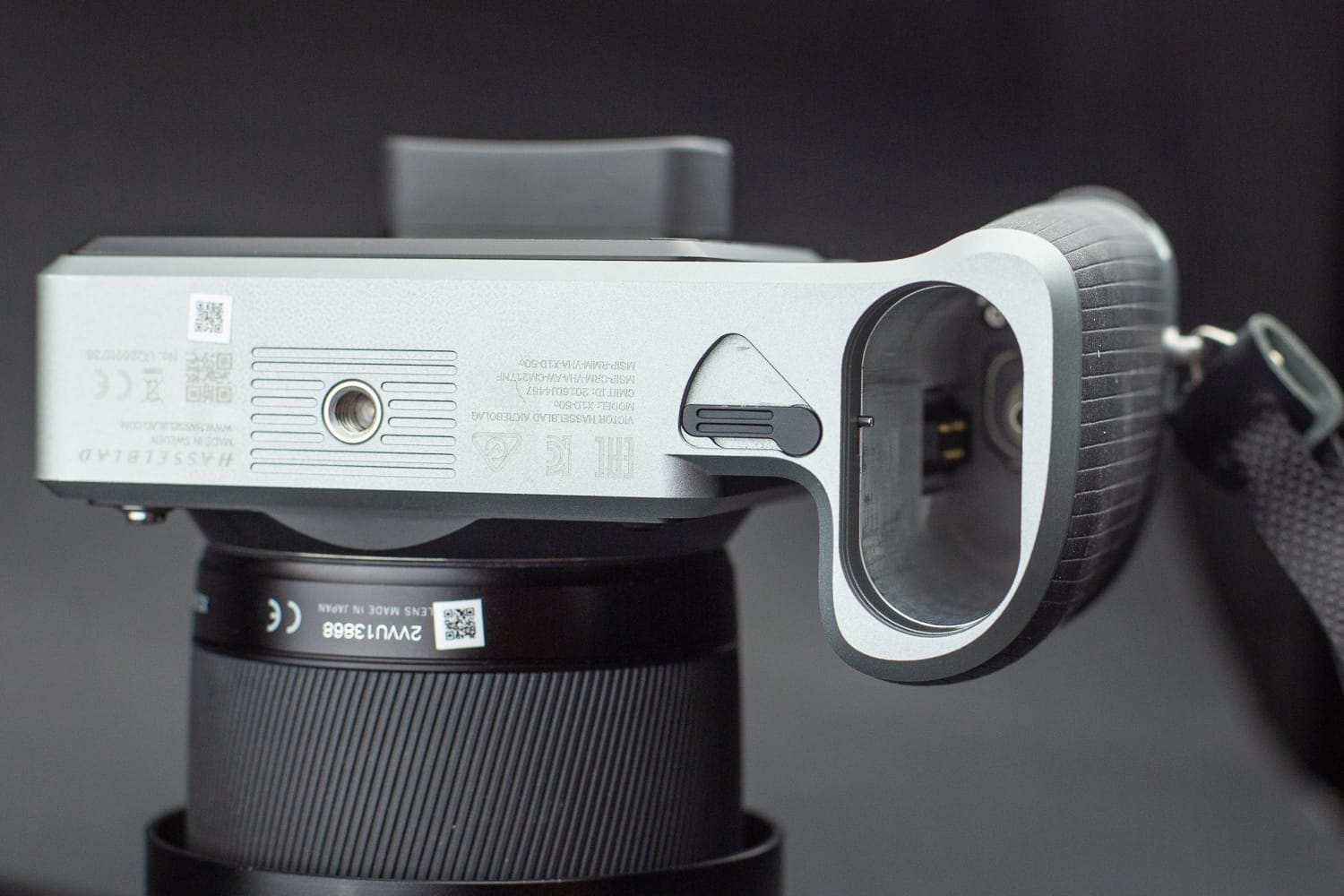 Much like the touchscreen, this was another feature of the X1D which I unexpectedly loved.
Image Quality and Performance
That sensor though…
Alright, here it comes. It's time to talk about what we all want or at least hope to see from the X1D and that is extreme image quality from that medium format sensor.
The X1D sports a Sony-made sensor that ranks in at approximately 51.3MP. This sensor is actually physically smaller in size that the one found in some of Hasselblad's other medium format reflex cameras such as the 100MP monster that is Hasselblad H6D-400c which brings a 53.4mm x 40mm sensor to the party.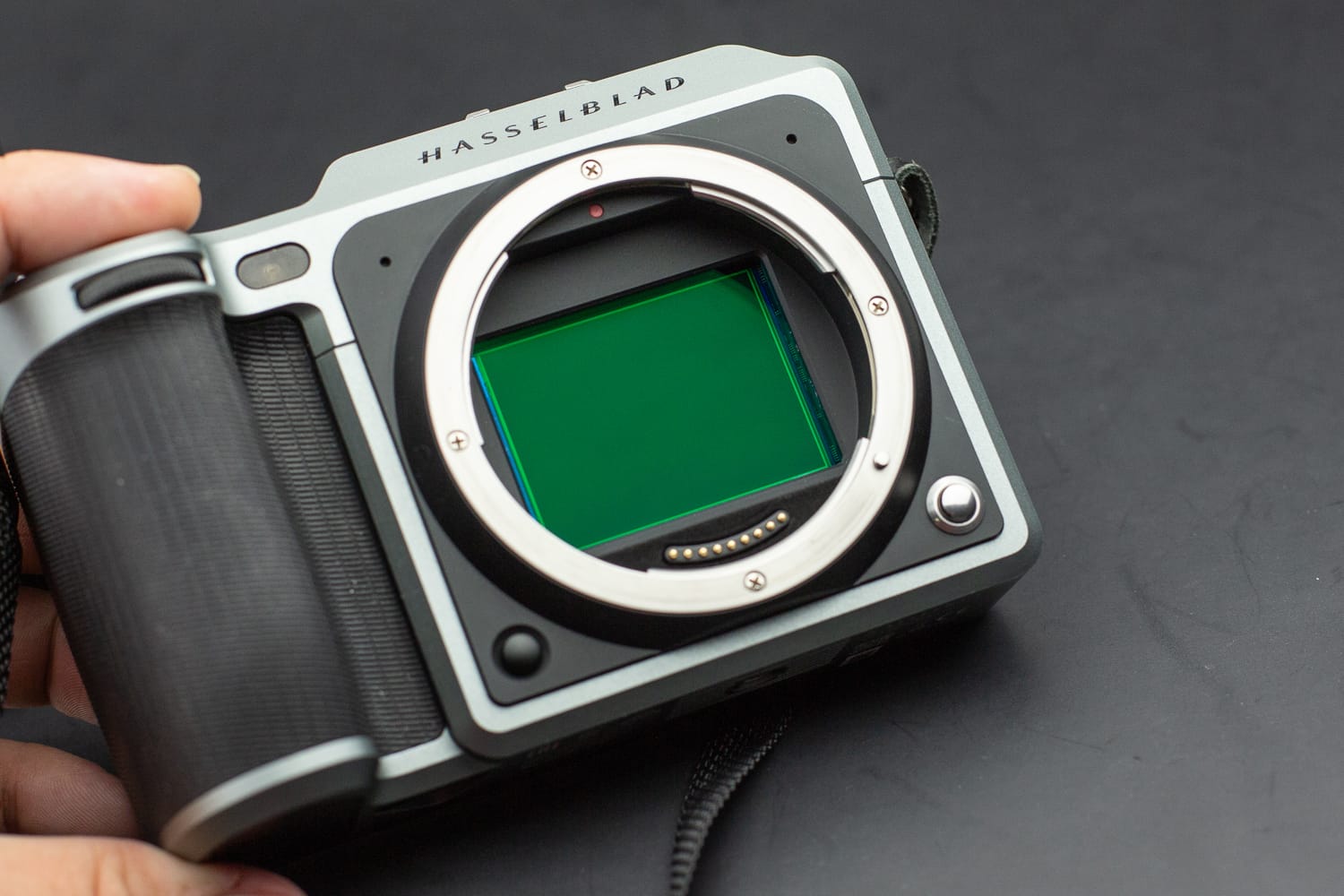 The X1D sensor offers up to 14-stops of dynamic range which is slowly creeping up on the performance of the human eye (approximately 20-stops). From my literal first frame from the Hasselblad, the overall resolution and tonal values became immediately apparent.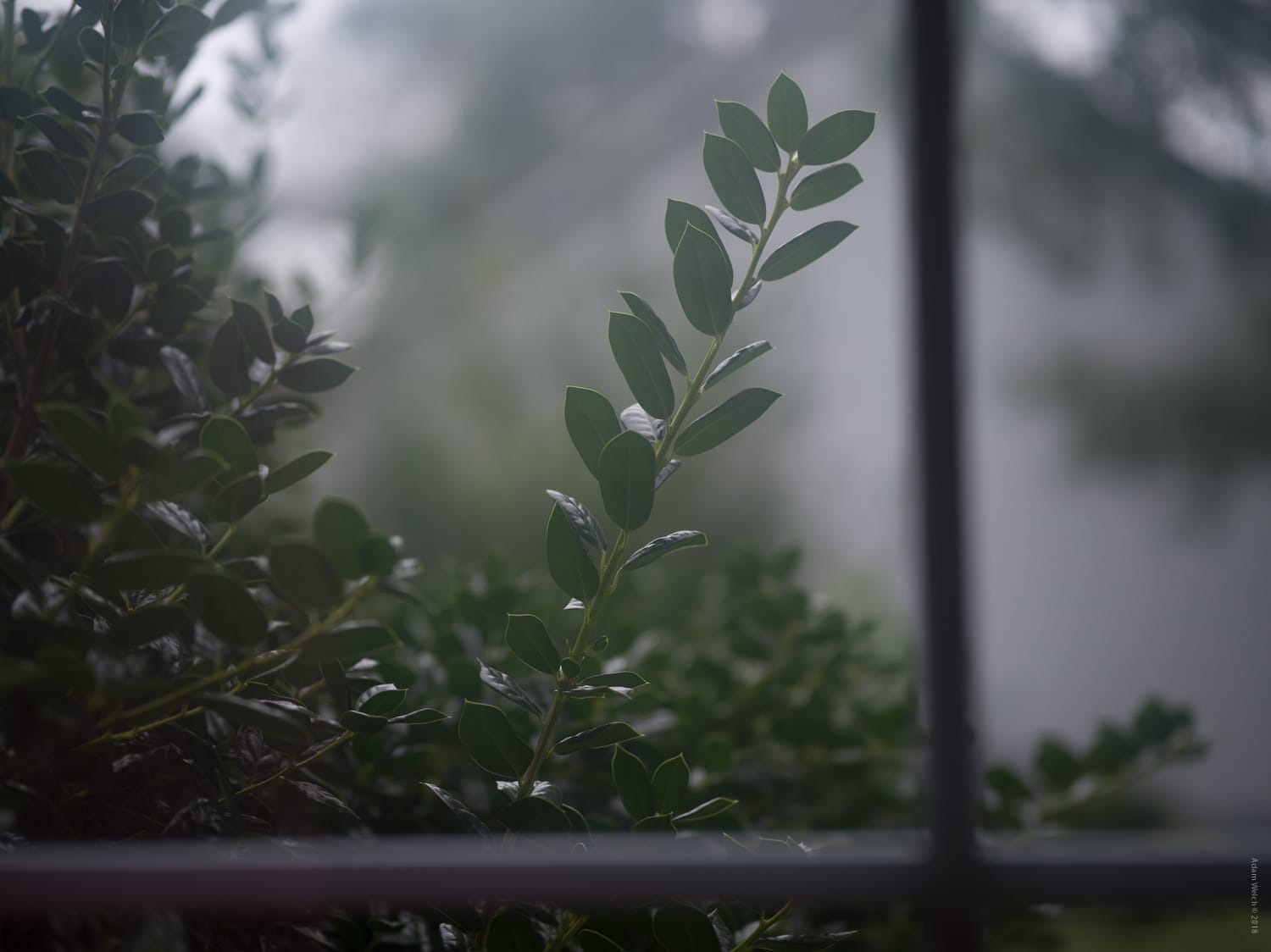 Coupled with the 90mm F/3.2 the images that were produced with the X1D were exceptional both in terms of the aforementioned dynamic range and resolving quality but also in the wonderful contrast and colors which were observed right from the camera.
I had previously read about the wonderfully punchy colors from the X1D and I'm pleased to say everything you might have heard about the colors, resolution, dynamic range and contrast coming out of the X1D are absolutely true.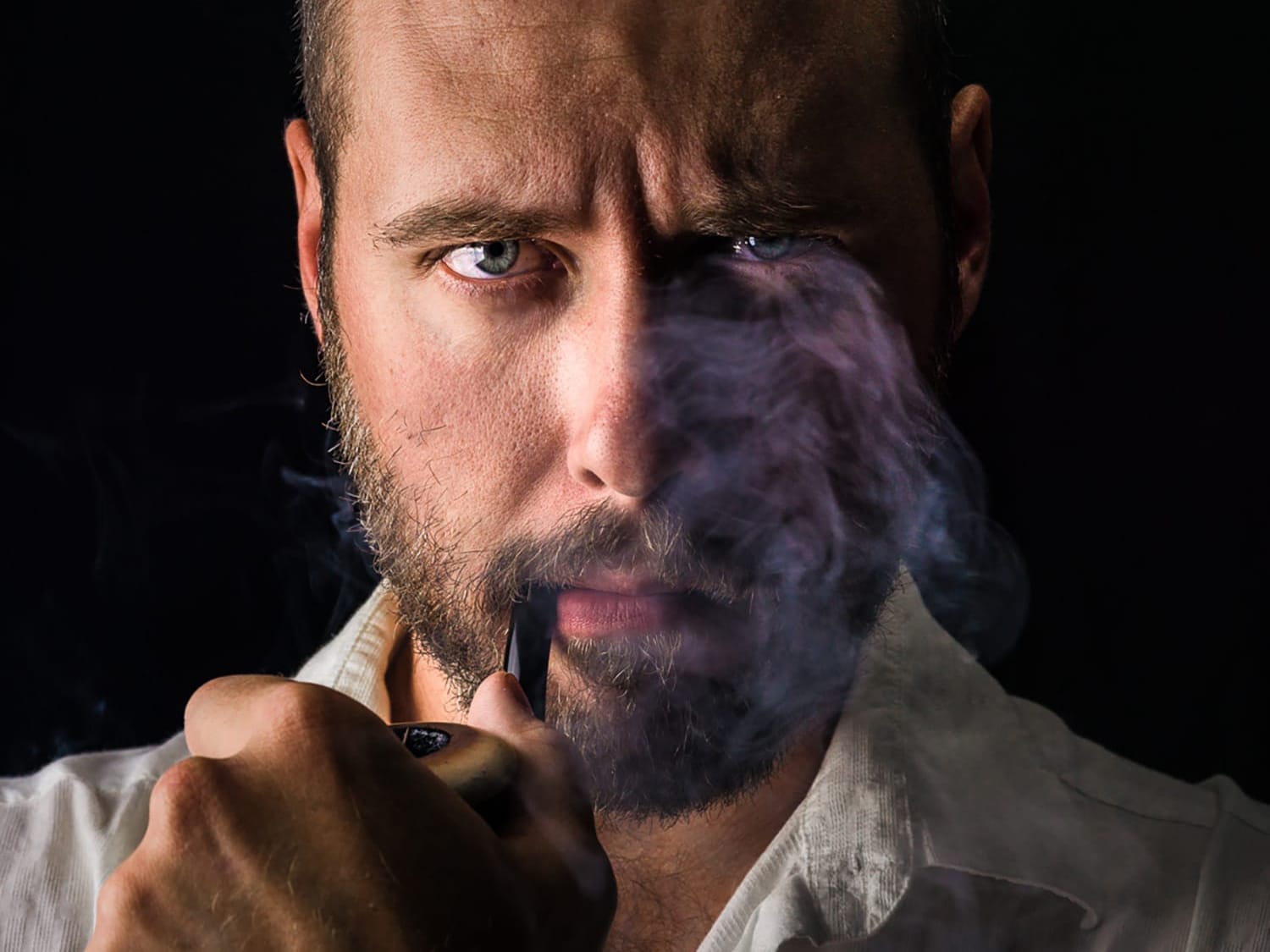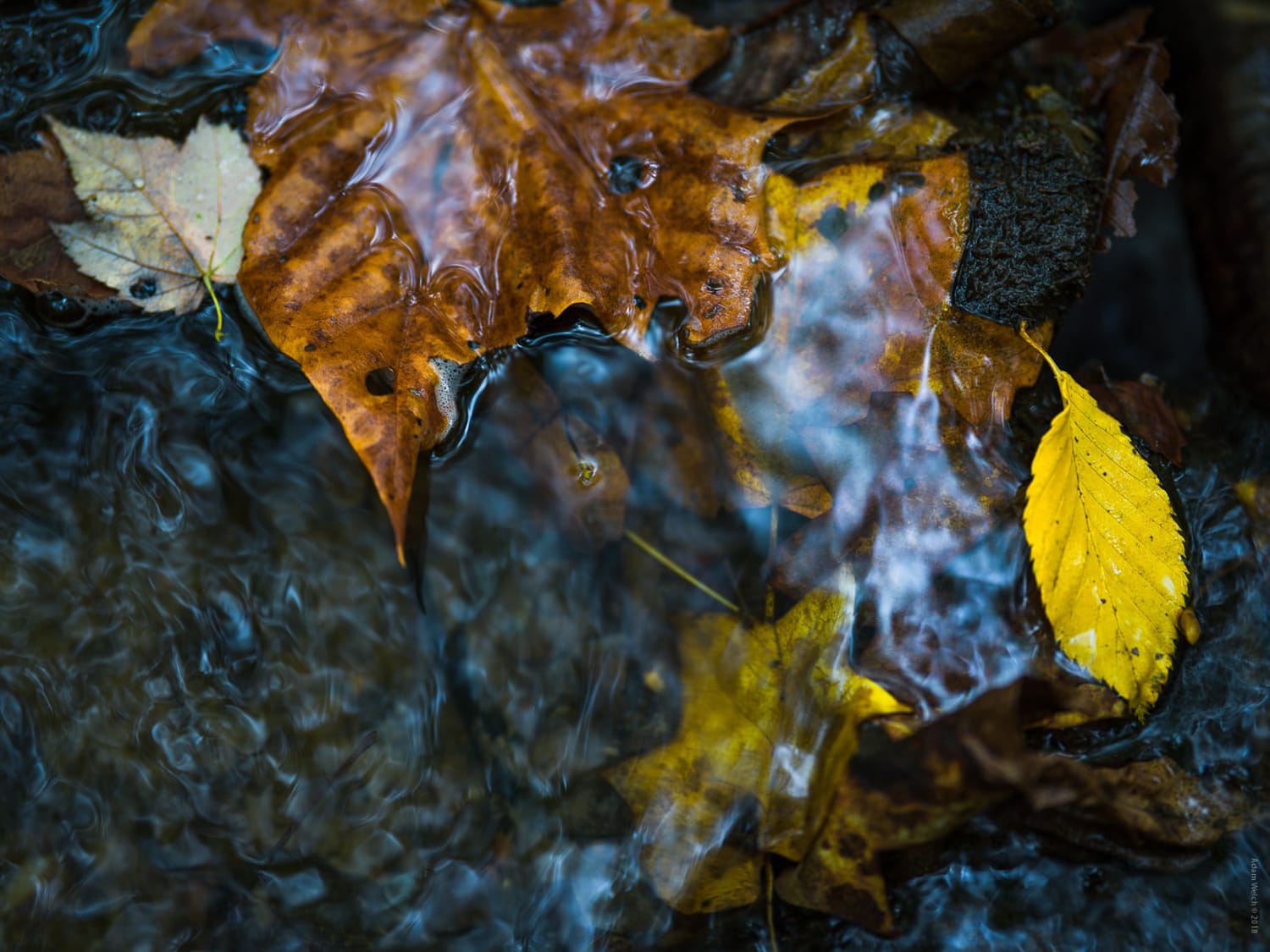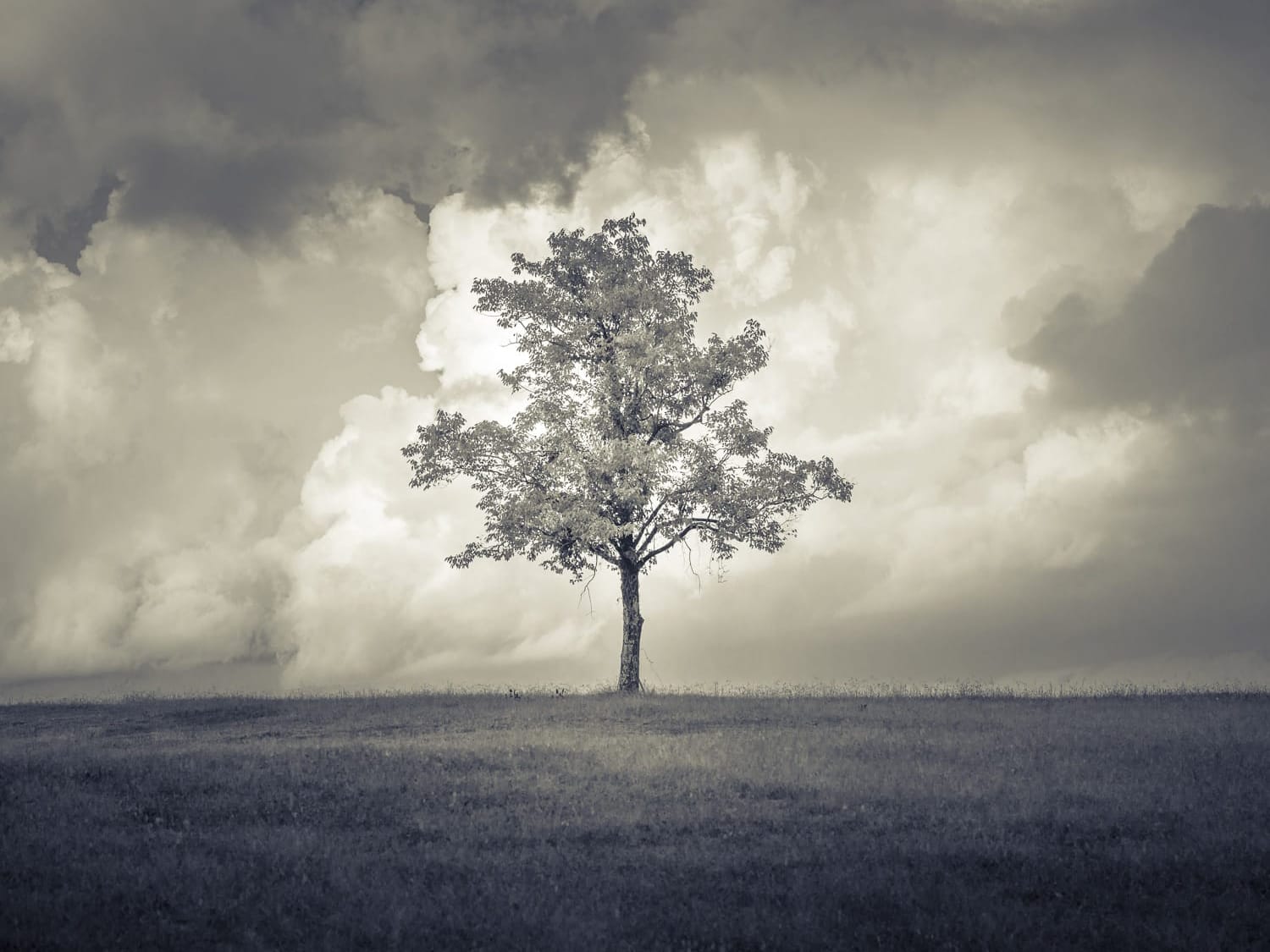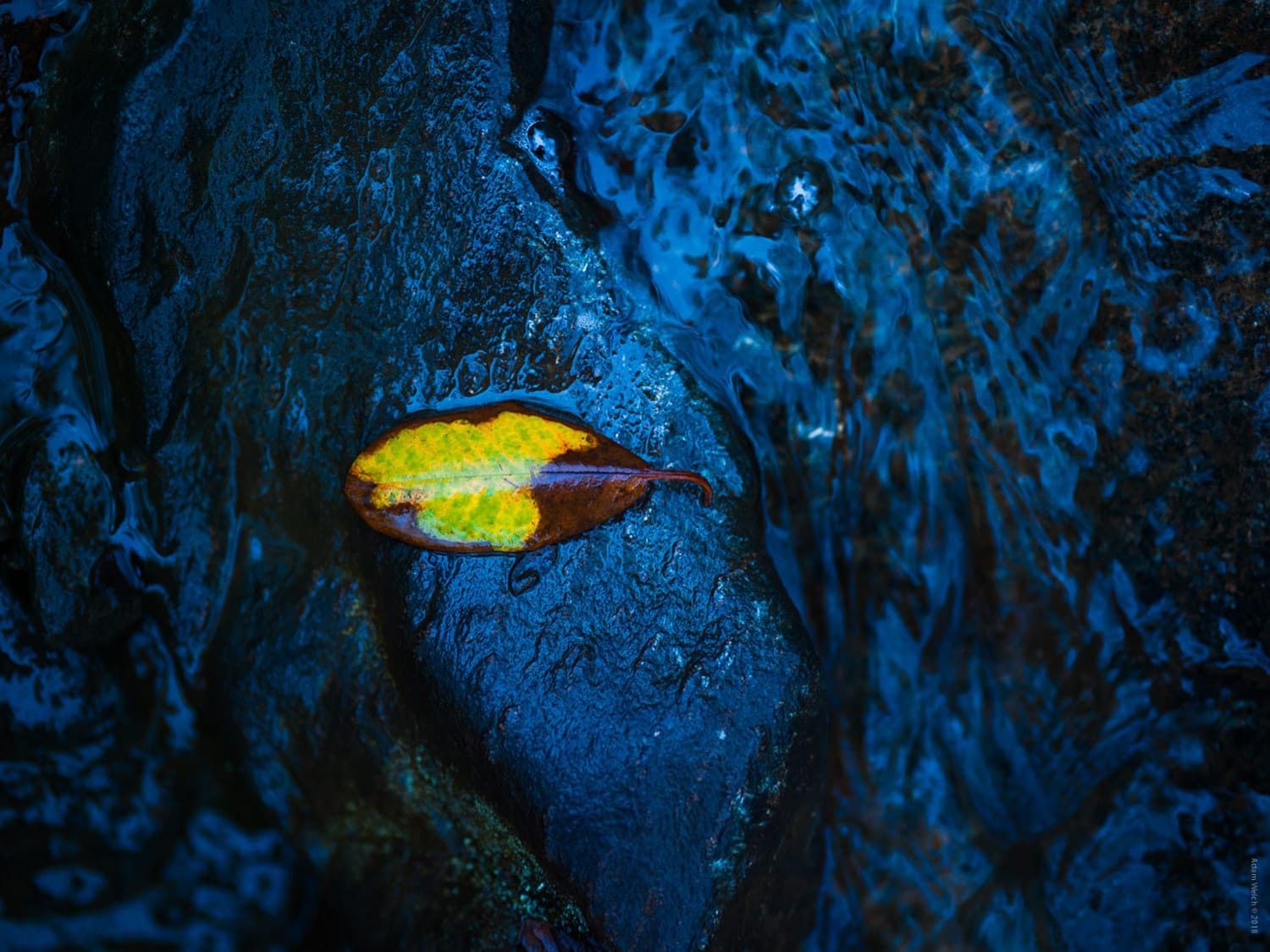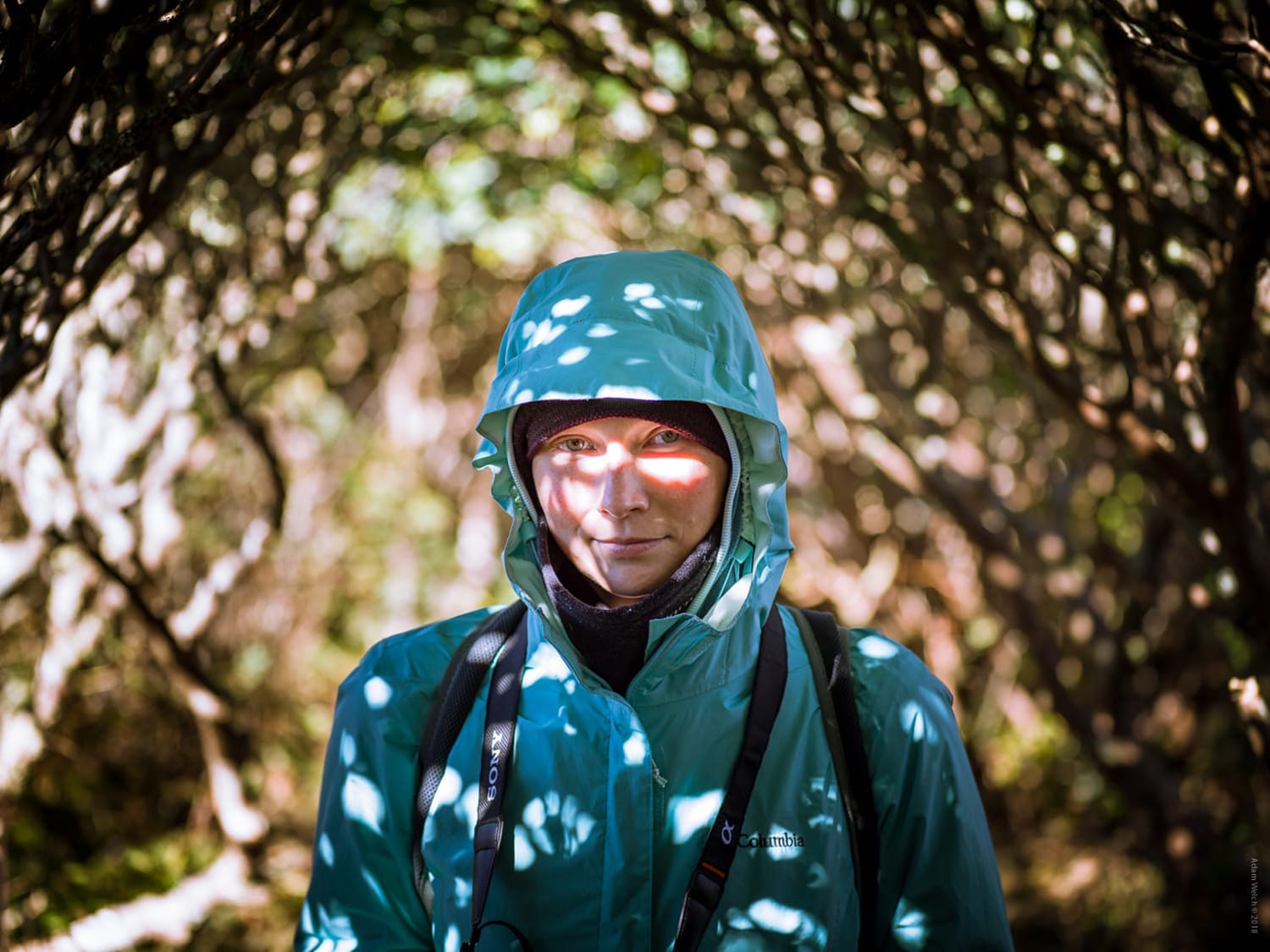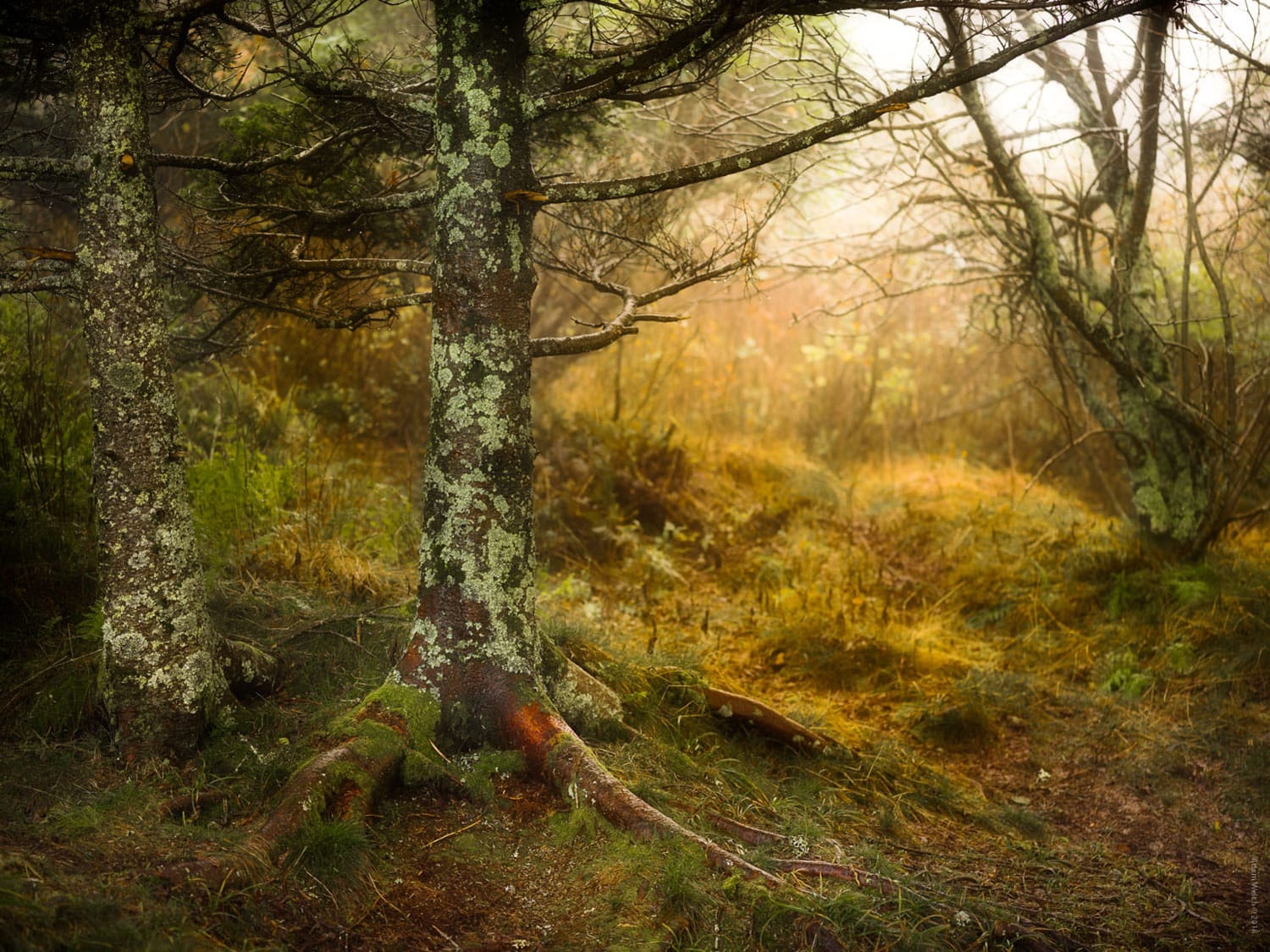 I'm going to go out on a photographic limb here and assert that while the extreme resolution of the camera is indeed glorious it is actually a much more subtly apparent nuance about the images from the X1D that truly won me over.
Quite simply put, it reminds me of medium format film.
I know, I know, but bear with me here. It all has to do with the physical size of the sensor. Depth of field and backgrounds take on a completely unique look when shooting with larger size films. This is what immediately sensed with the photographs I made with the X1D, especially at larger apertures. As an avid film guy, it's difficult for me to fully express what I mean here. But for my fellow film compatriots, no explanation is truly needed.
Real-World Use
I have to say that extended use of the X1D both on locations and in-studio was abnormally pleasant. Personally, I was expecting some behemoth of a camera body; a breaker of both wrists and necks. This was simply not the case in my opinion. I carried the X1D on a three day backpacking trip plus jaunts into the outdoors and felt it to be no more of nuisance that a standard issue DSLR.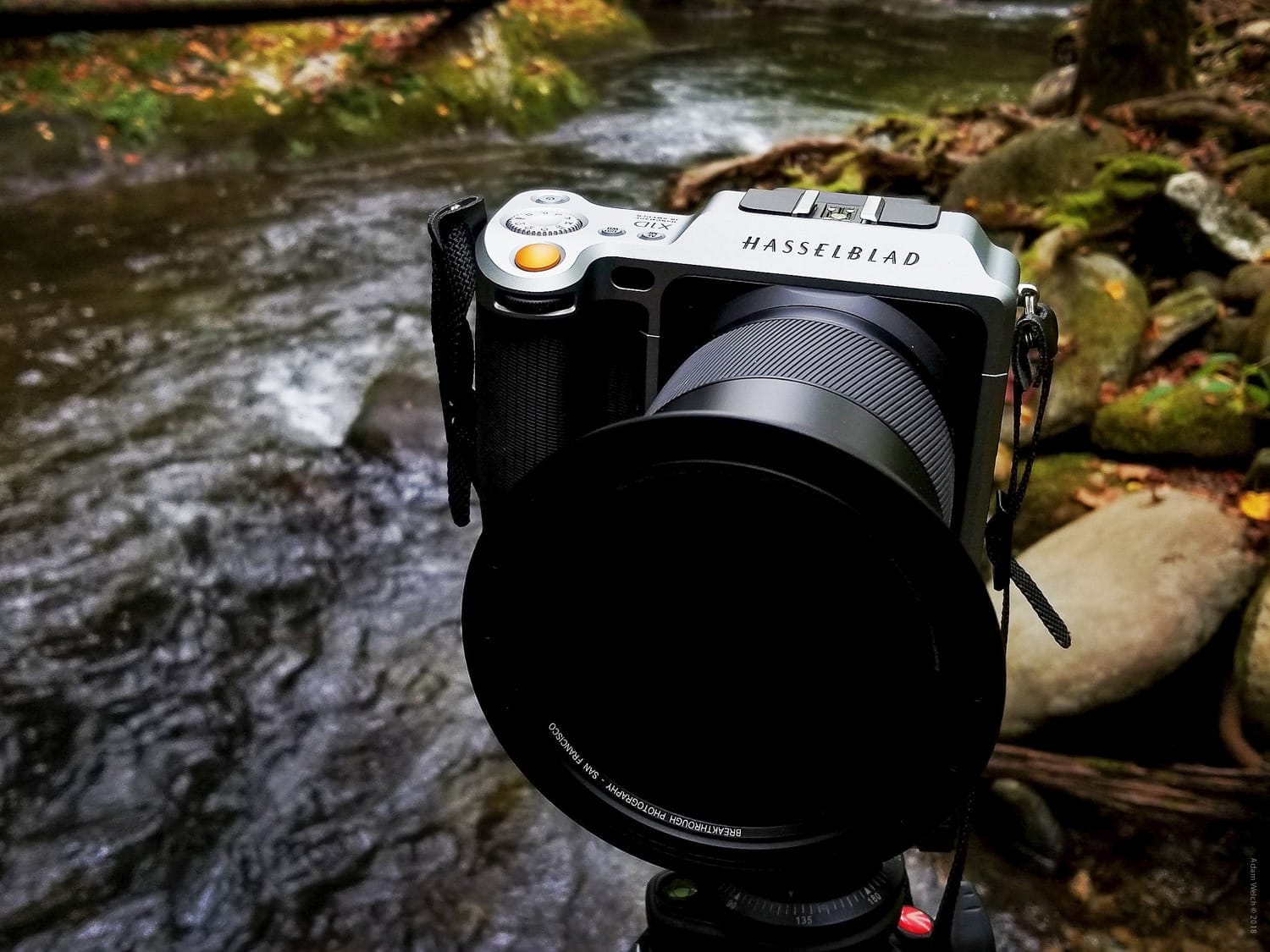 The balance with the 90mm lens was superb which goes a tremendously long way to reducing the "real-feel" weight of any camera.
Power Consumption
Battery life was good but not great. I'm a selective shooter and practice decent power saving habits (for the most part) so one battery got me through the first few days of shooting.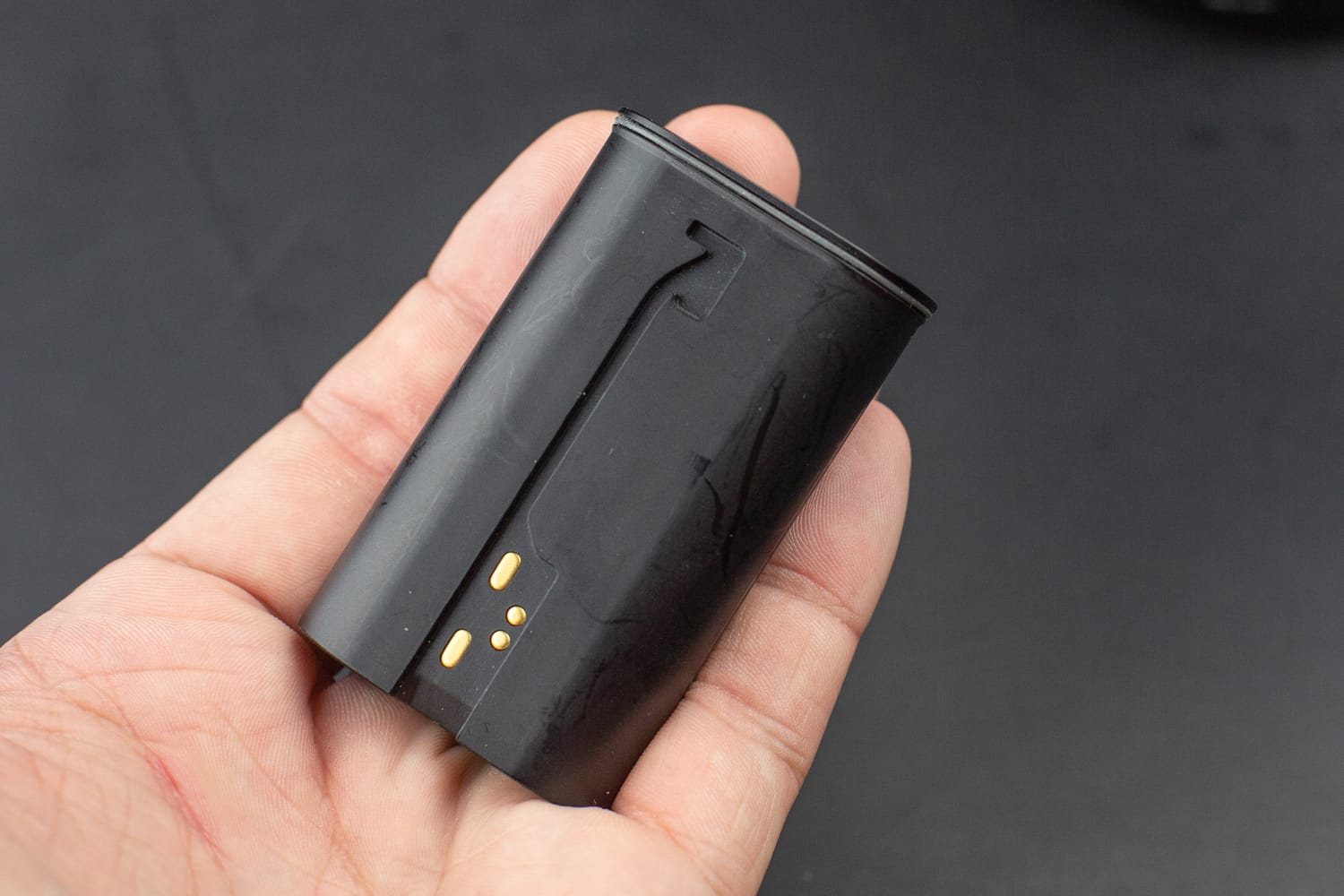 Keep in mind that this is a big sensor and a large screen so your battery mileage will likely vary.
Autofocus
Autofocus ability is one of the most glaring drawbacks to the X1D. With it's contrast detect AF the focusing times are sluggish at best yet I didn't experience the apocalyptic lag times reported by some. In truth, I am completely fine with this type of camera not being at home on a racetrack or football field.
That being said, would I recommend it for street work? Yes and no.
It is wholly capable of shooting dynamic subjects if you have some practical skills shooting in those scenarios. If not, you will likely be disappointed. Here are a few shots with the X1D on a fast moving subject (thanks for being a good sport, Jake). Notice how the AF struggled to lock on to him as he rode by on the most incredible bicycle I've ever seen: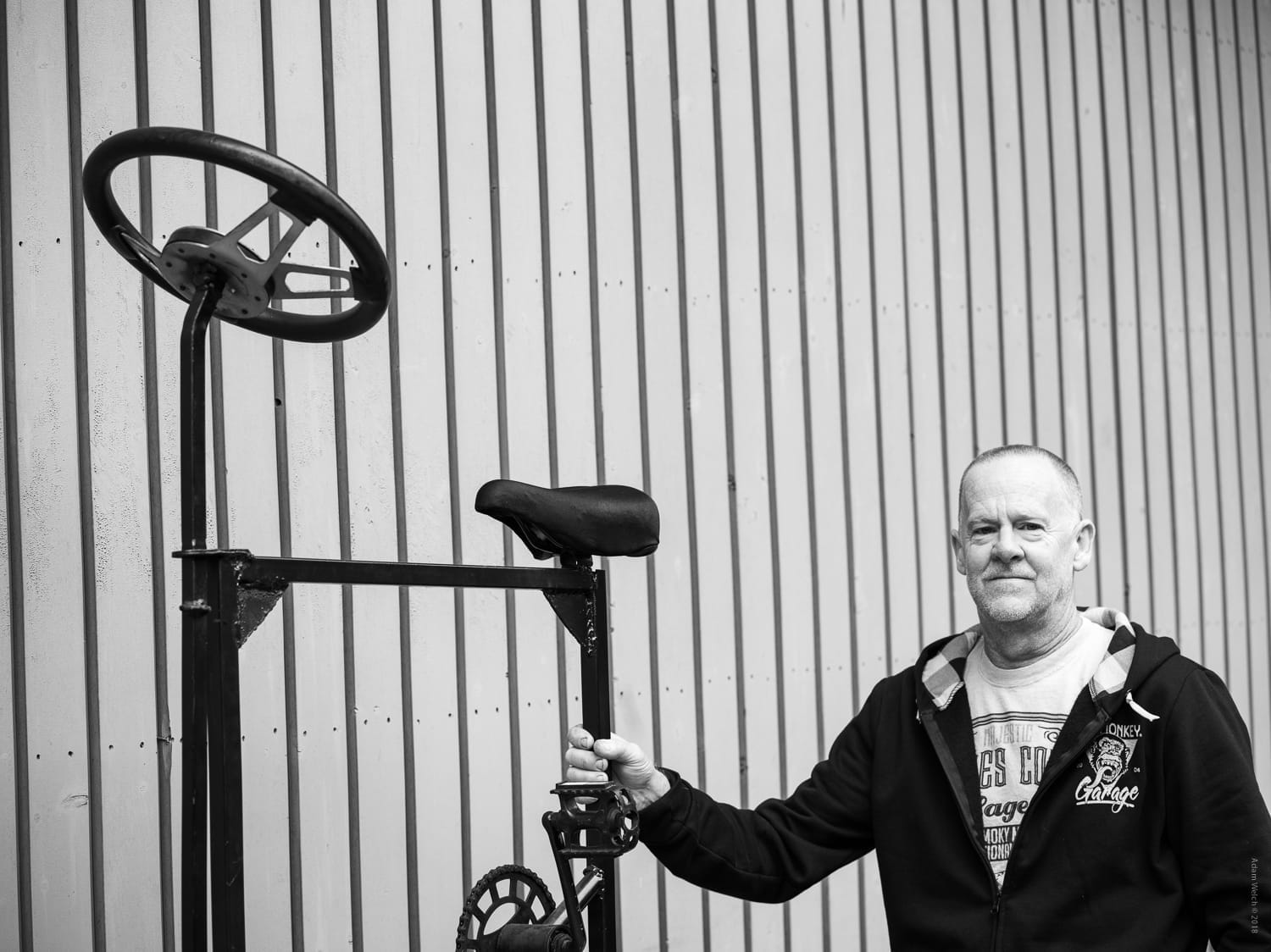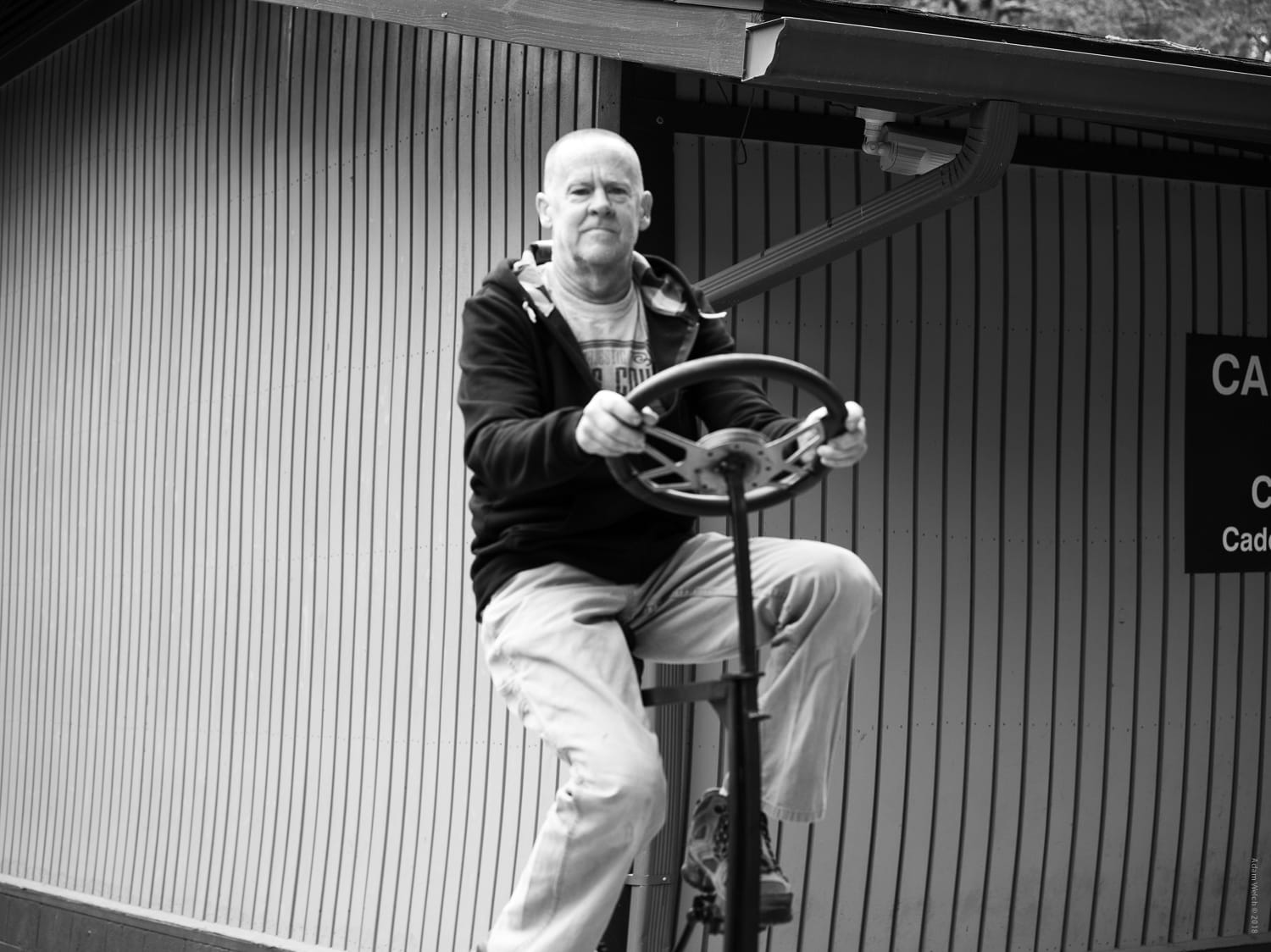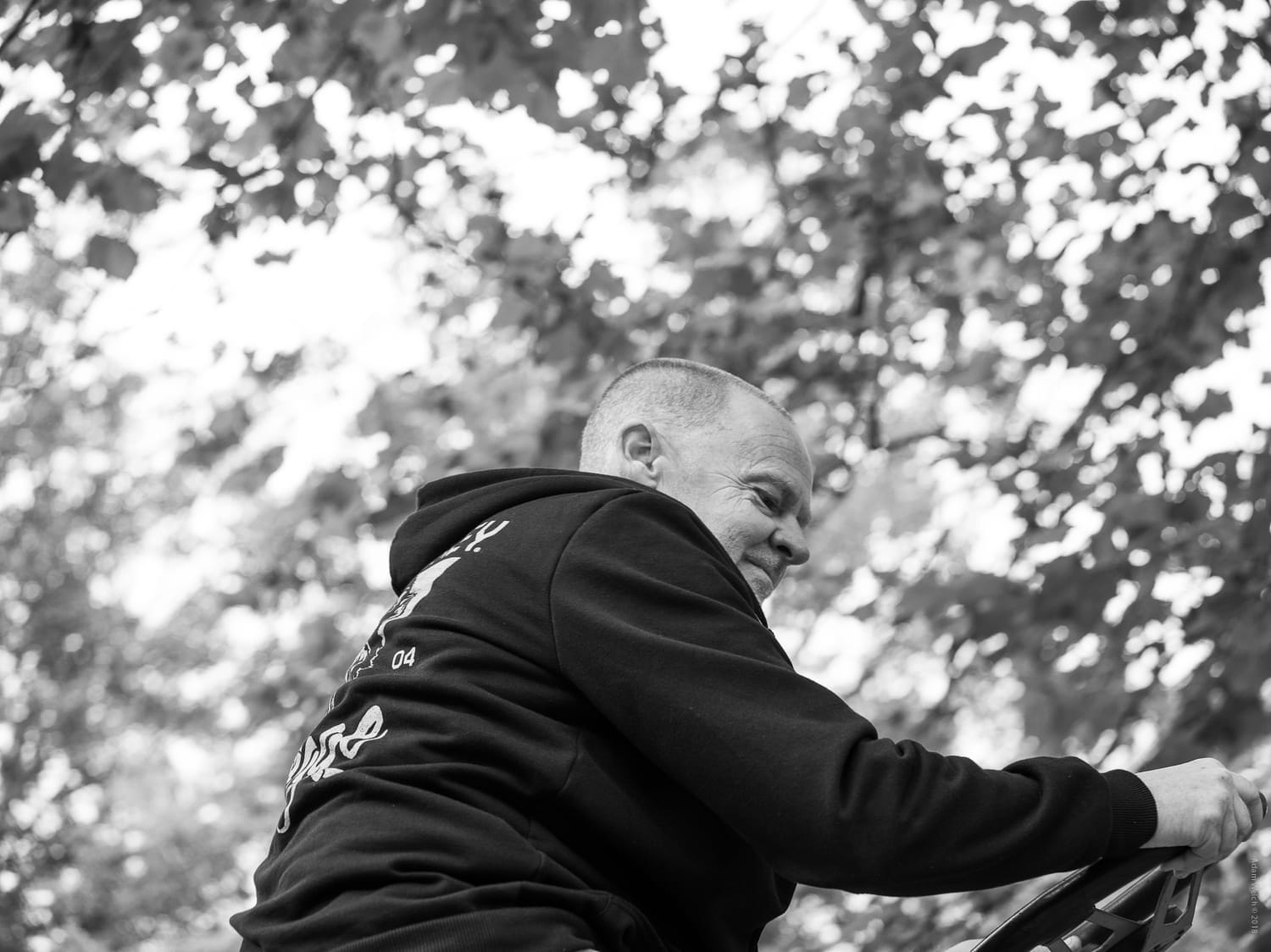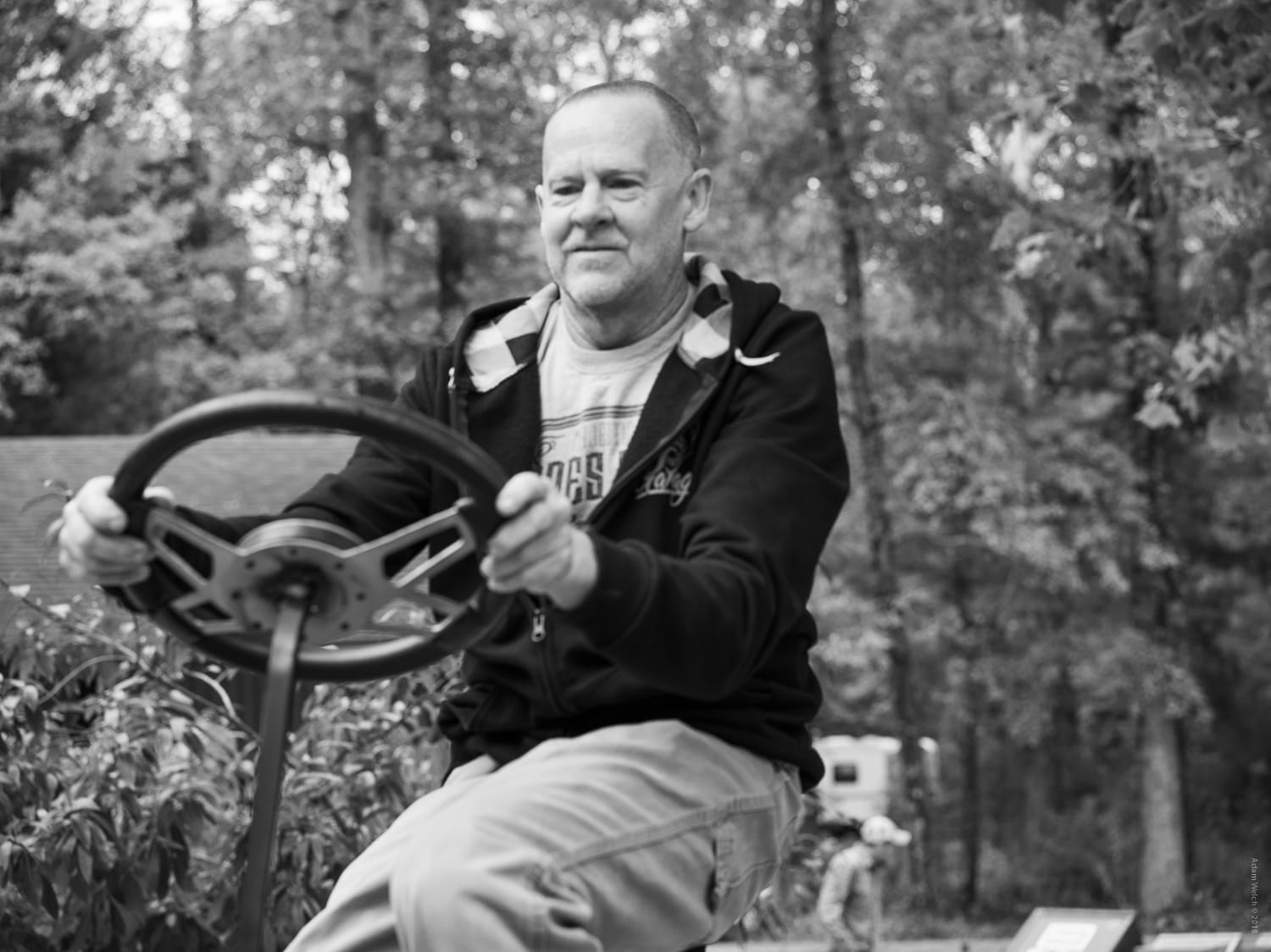 A Quirk to Mention
I want to bring up an isolated but very real experience I had while shooting with the X1D. When the camera was first released there were a few bugs: namely the fairly common issue of complete camera freezes. Luckily, with the latest firmware updates these problems have been all but eliminated. That being said, there was an instance when the X1D simply stopped working. It happened only once and never happened again.
I can't say what caused this with any degree of certainty. I removed the battery and re-inserted it which completely resolved the issue. The bad part is that I missed a photograph expressly due to this happening. I feel this is more of an exception than anything indicative of the camera as a whole.
Final Thoughts on the Hasselblad X1D-50c
Where's all this leading? What does it all mean?
I'll just go ahead and point out the $6,500 elephant in the room; the X1D is not a cheap camera system. The X1D is also not a cookie cutter camera. Highly specialized tools belong to their own highly specialized tasks and so too is the Hasselblad X1D.
Instead of attempting to quantify the worth of the camera by some generic method of numbers on a piece of paper I urge you to determine your own answers based on a solid knowledge of your own self and your own intentions.
What do you truly want from your photographs and why do you want it? The X1D will likely not meet even the autofocus speeds of a $500 DSLR. It's a not a camera that you would buy to vlog with nor should it be seen as a remedy for any shortcomings you might have as a photographer.
The X1D is an extremely well constructed tool for producing ultra high resolution photographs with the familiar flavor of medium format film. For me, the answer to whether or not the X1D is worth the price is clear. For you… my beloved fellow photo maker, use the information found here to help you make your own choice. In the end, only you can know which investments will keep pushing you along your own path to photographic Nirvana.