Hands-On Review of the Tamron 24-70mm f/2.8 G2 VC Lens
We all have lenses that stay on our cameras for the majority of the time. It varies from photographer to photographer. Some of us love a good and solid prime with fast aperture. Others keep a longer telephoto lens at the ready for extended reach.
The lens you have attached to your camera the most often times reflects the type of work you do. It's true that any lens can be a "walk-around" lens. Still, for most photographers, a nice mid-range zoom lens is the ideal companion for most situations, and the faster, sharper, and more usable that lens is the better. Enter the 24-70mm f/2.8 G2 VC from Tamron.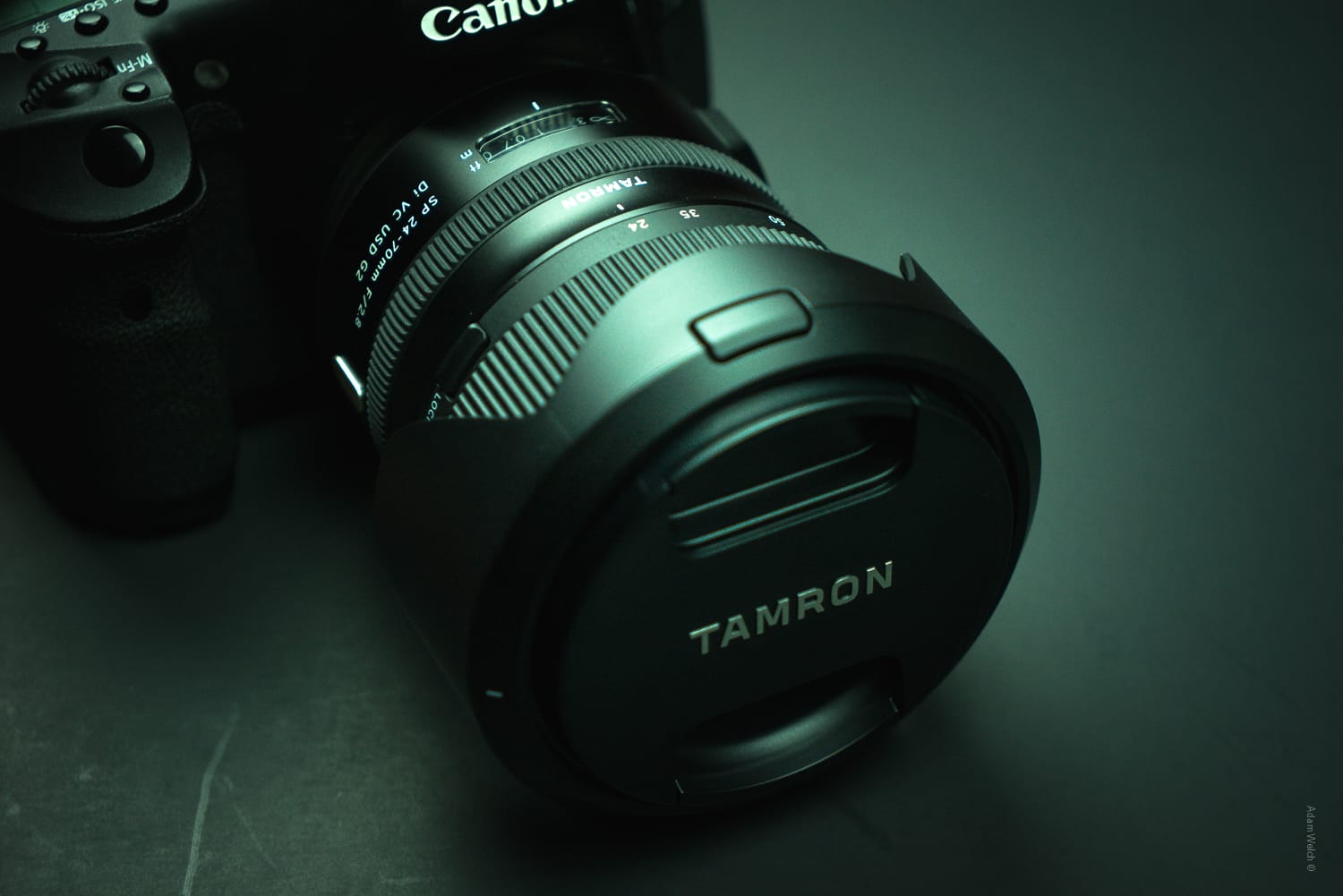 It seems that quality glass is becoming cheaper and faster than ever before. The Tamron 24-70mm G2 is the next evolution of the already well-received lens of the same speed and focal length that I reviewed last year here at Contrastly. I have to say, in terms of aesthetics and performance, the G2 is a wonderfully improved step up from its predecessor.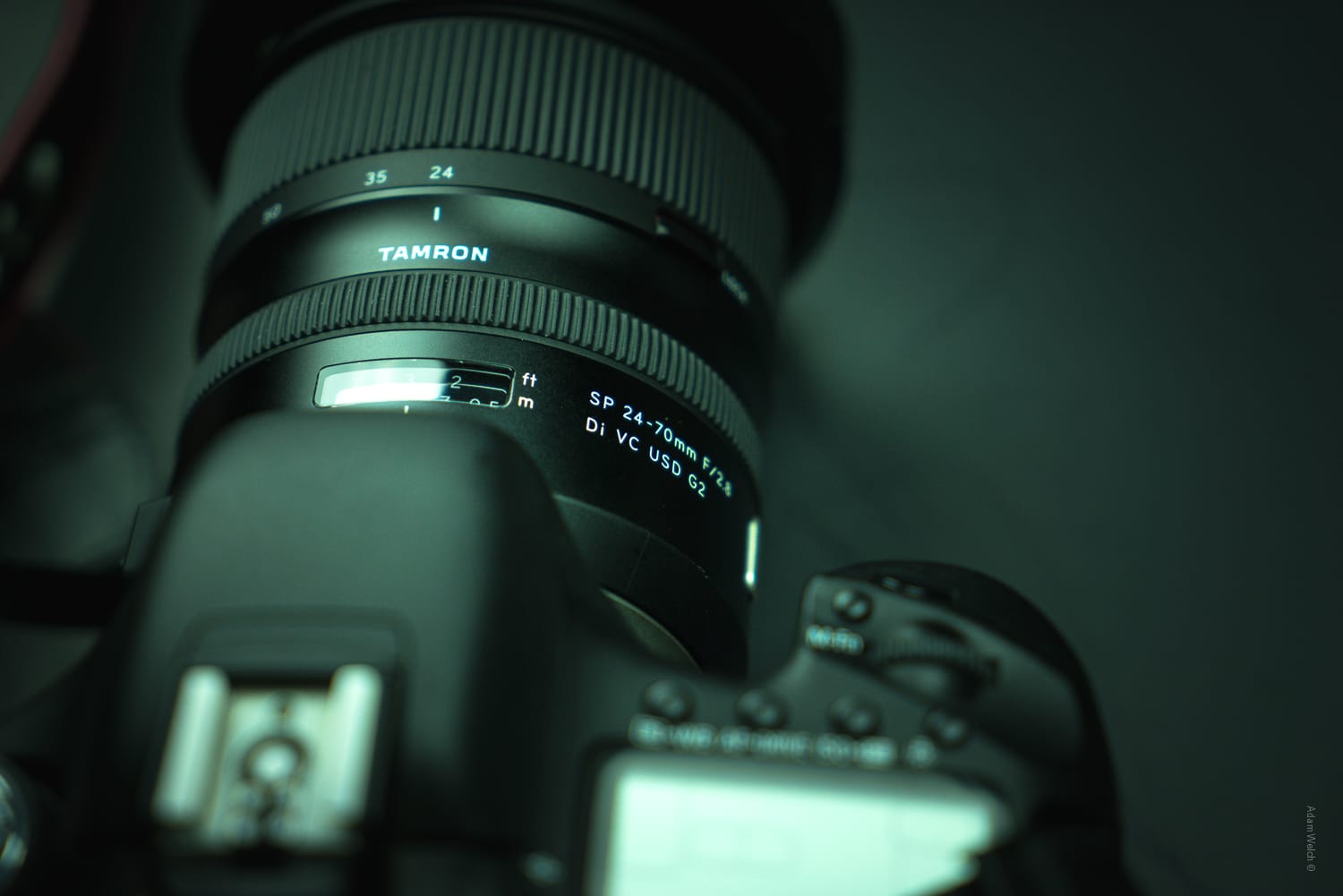 Build Quality
I love the new SP line from Tamron. Their design concept is simple, classic, and appealing. The Tamron 24-70mm G2 looks great and carries a Spartanistic minimalism. The zoom and focusing rings are smooth and workable with complete weather sealing throughout.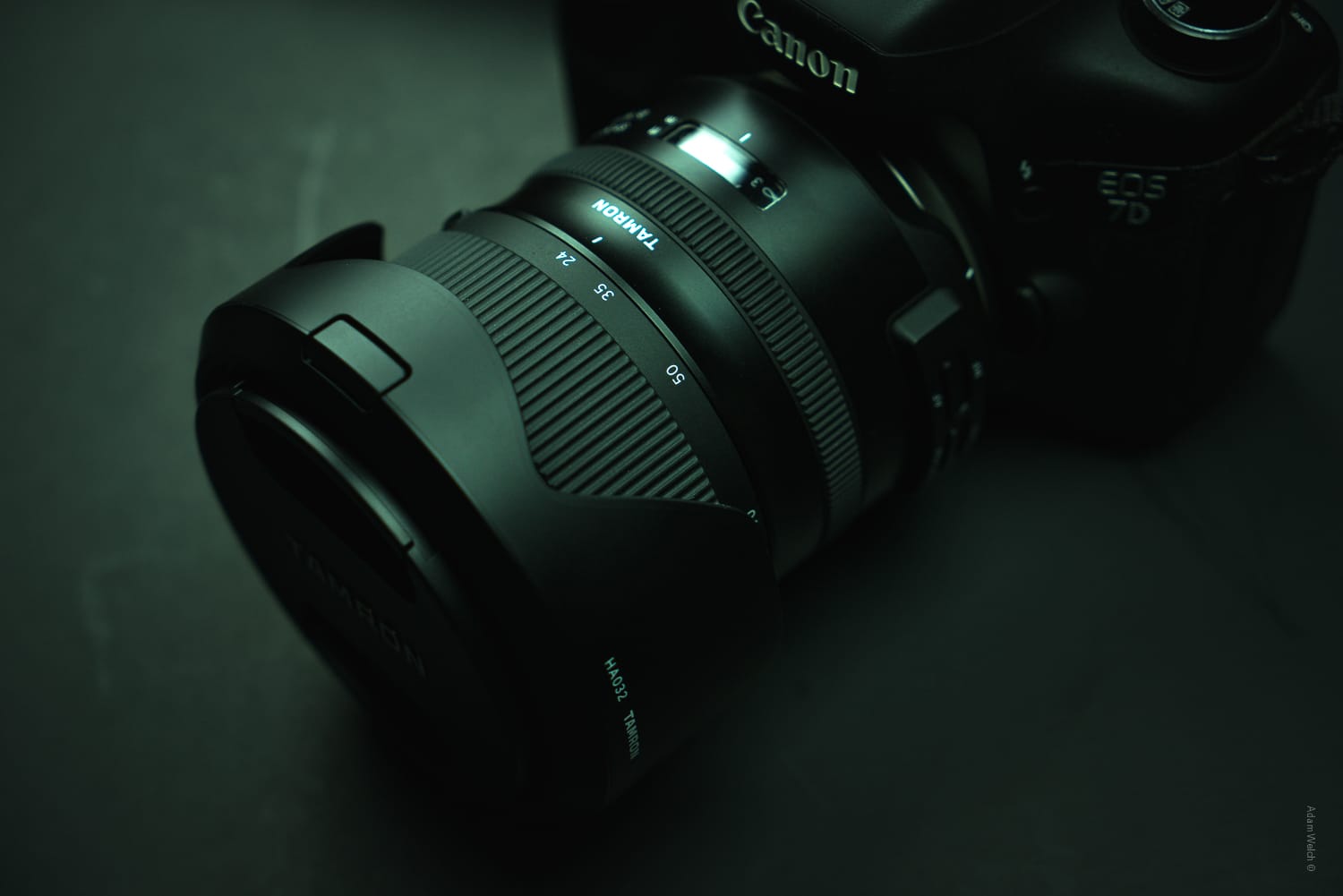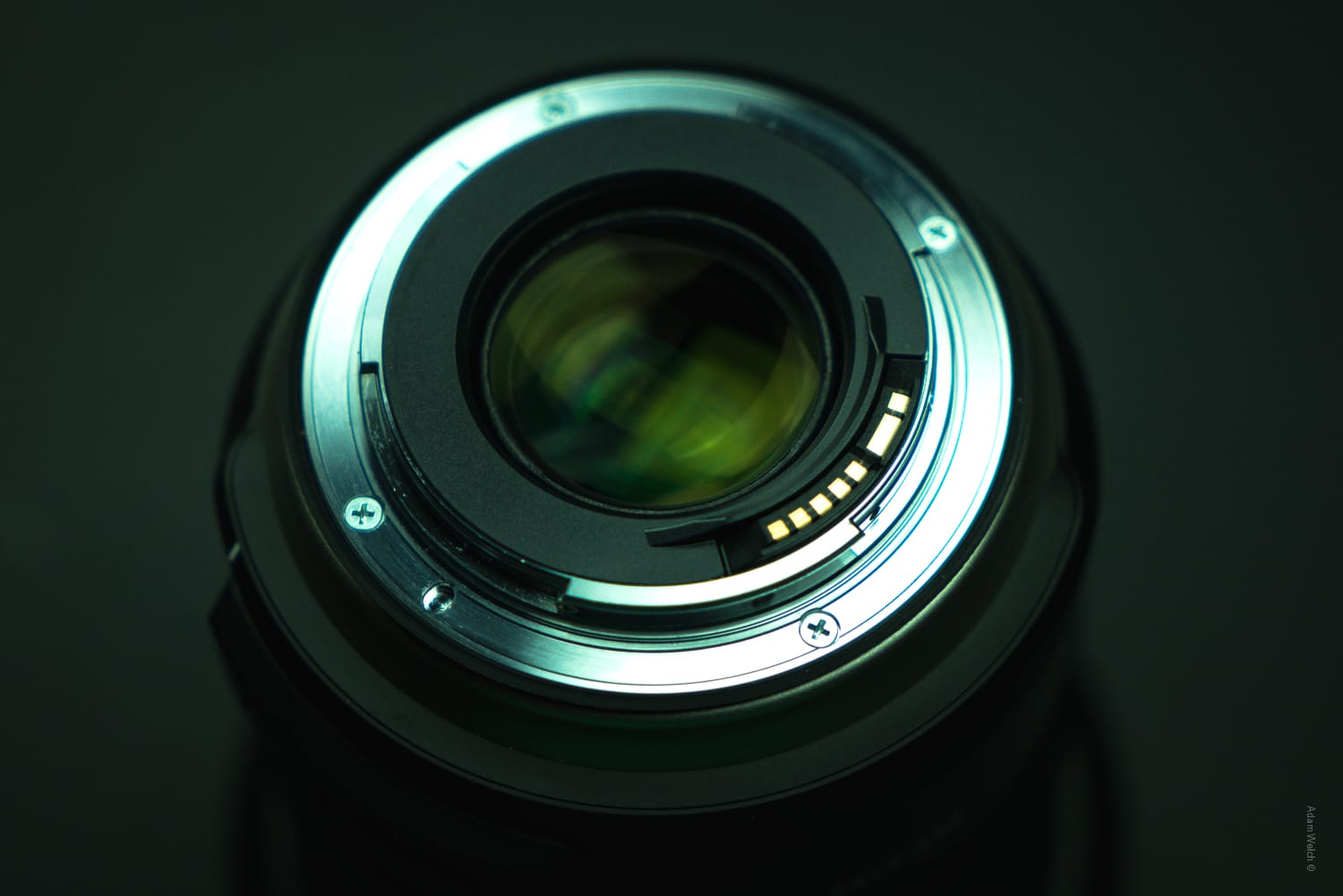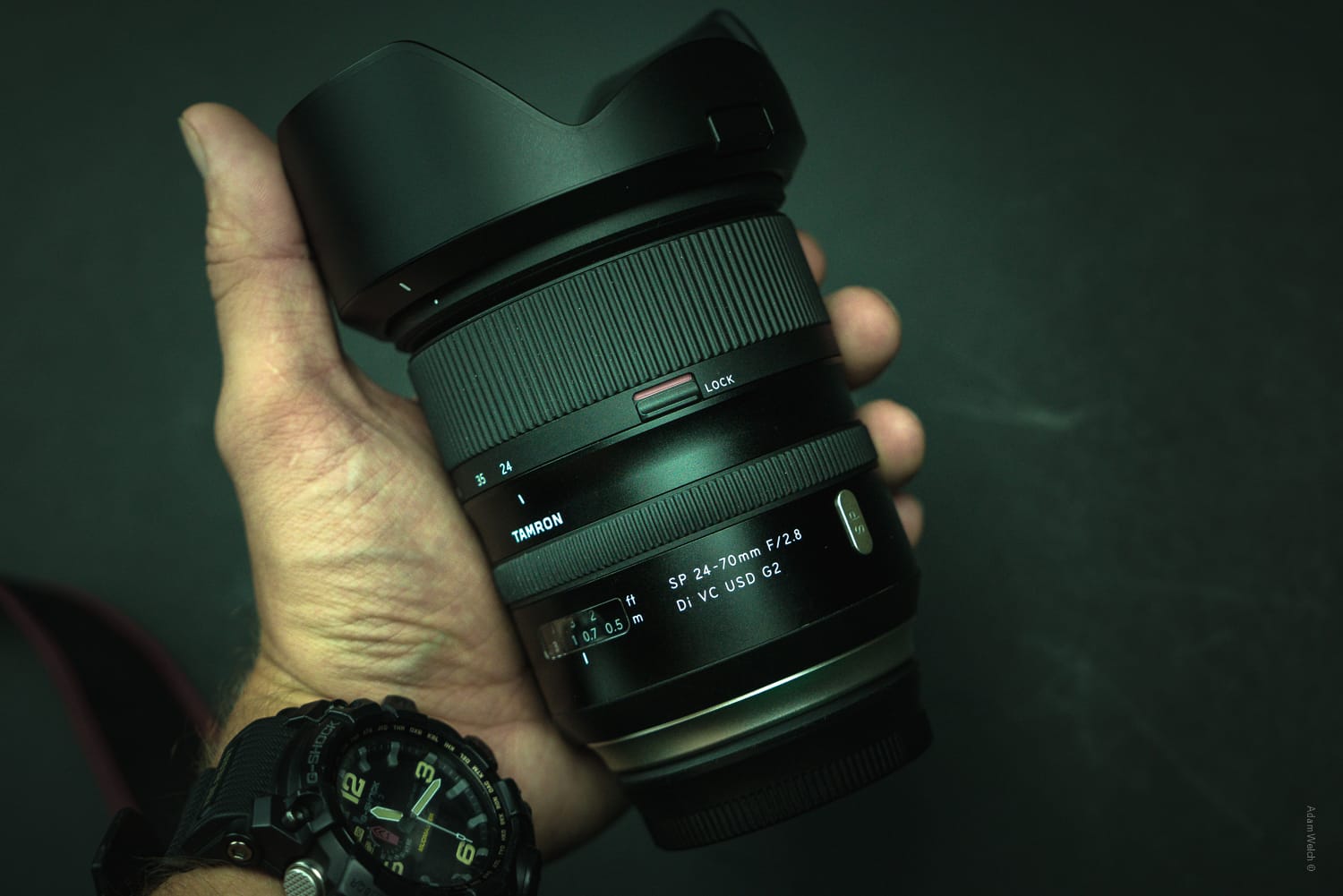 As far as control switches go, the 24-70mm has only two: the VC (more on this later) and the AF/MF controls.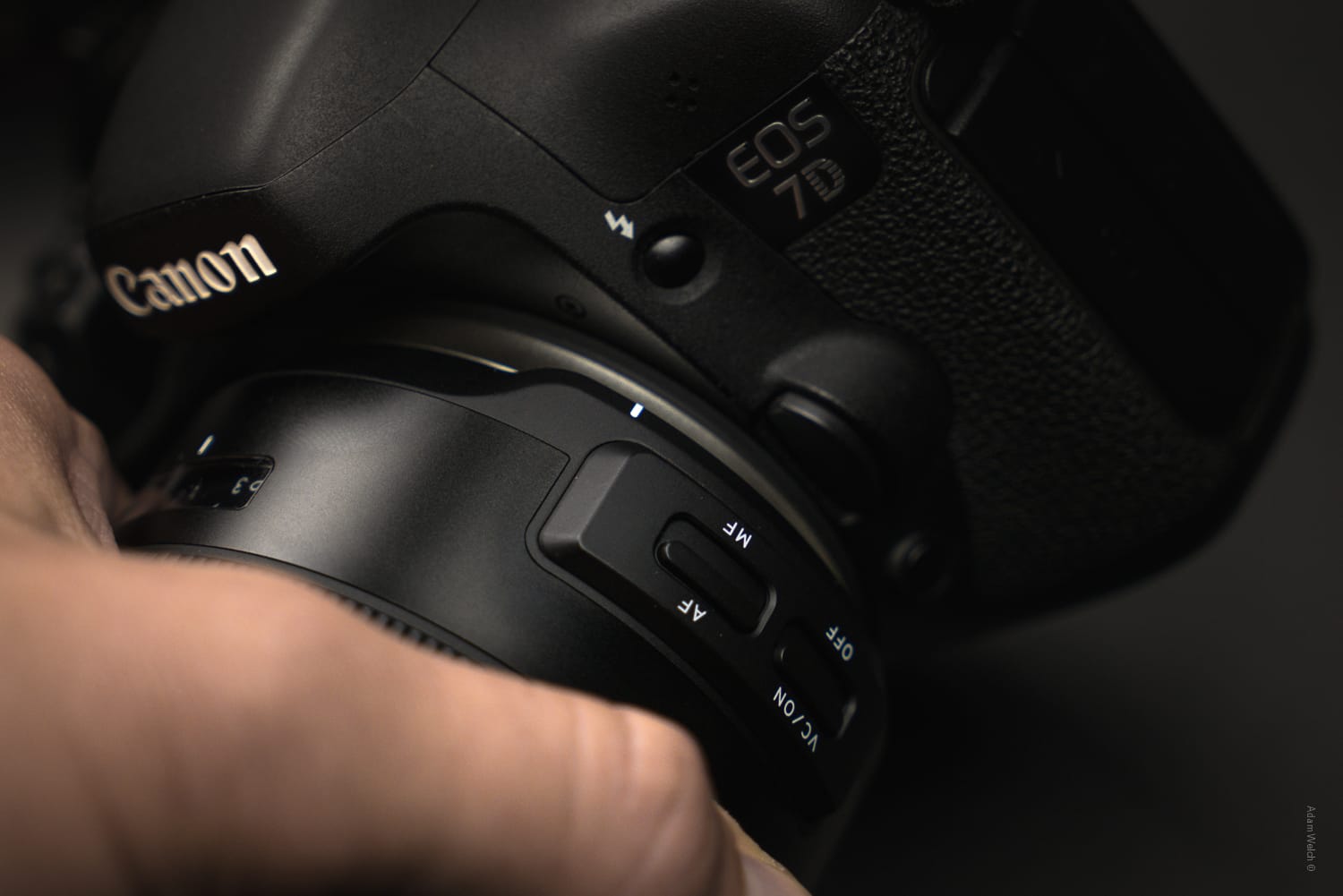 These both work well with each being switch being crisp and solid in their function. There is also a zoom lock switch which is somewhat of an oddity when it comes to lenses of this focal length. The switch locks in the lens barrel at 24mm and prevents gravitational lens drift while walking around for extended periods of time with the lens pointed downwards.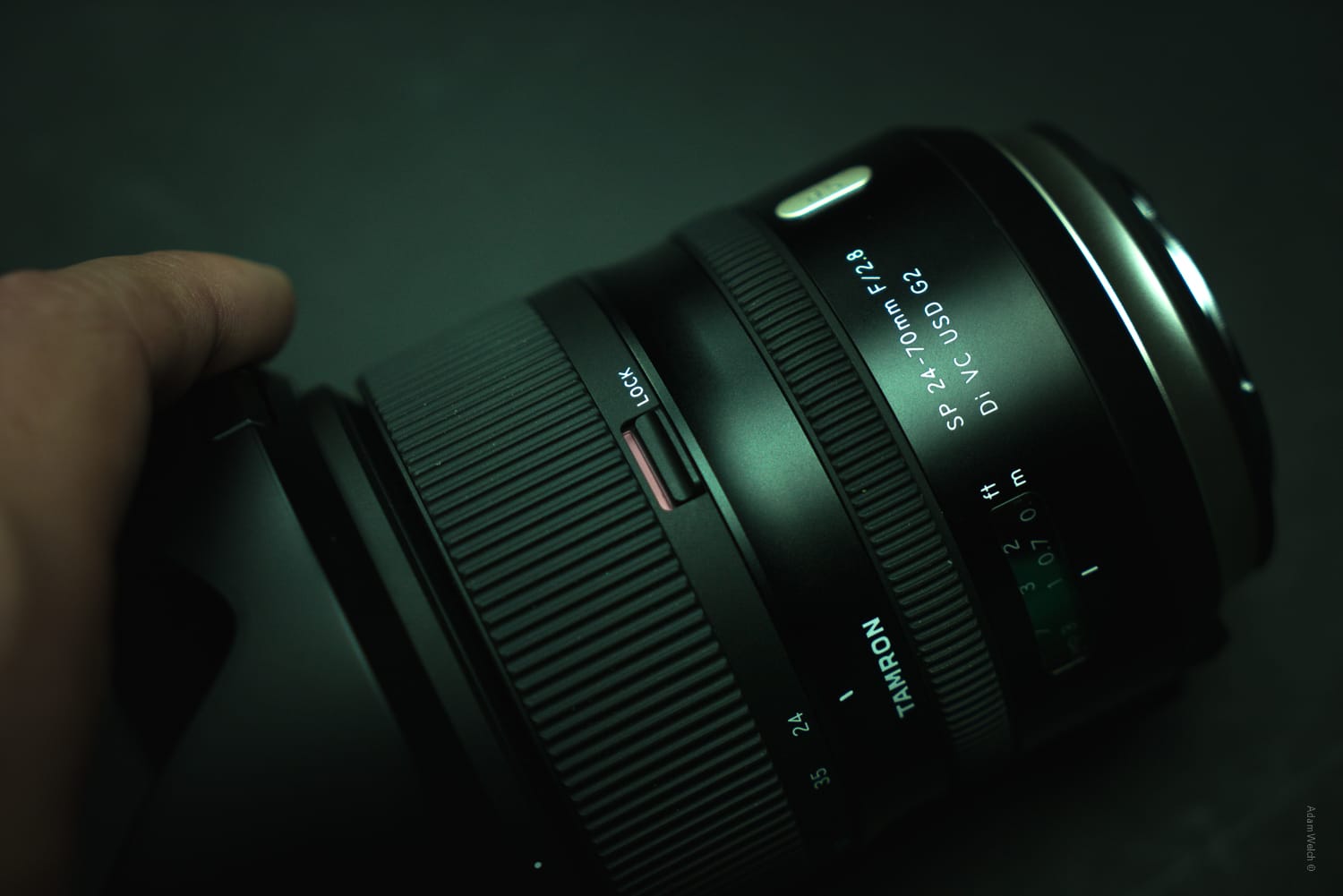 This comes in handy during all day shoots when the lens and camera are joselled about while slung from the camera strap. The zoom lock, like the other switches, works well and feels very well manufactured.
This lens is not light and weighs in at 1.99lbs (approximately 903g). This is approximately .21lbs heavier than the Canon 24-70mm f/2.8 II which weighs 1.78lbs (approximately 807g). While obviously girthy, the Tamron doesn't feel so hefty when mounted to the camera as one might assume. Keep in mind too that it's Canon cousin does not include vibration control which would add additional weight. More on the awesome VC of the Tamron 24-70mm G2 shortly.
The Lens Hood
I'm not sure if a lens hood has ever warranted it's on section in a review but there is of course a first time for everything. It most certainly bears mentioning that the 24-70mm f/2.8 G2 sports an interesting revisualization of this otherwise mundane accessory.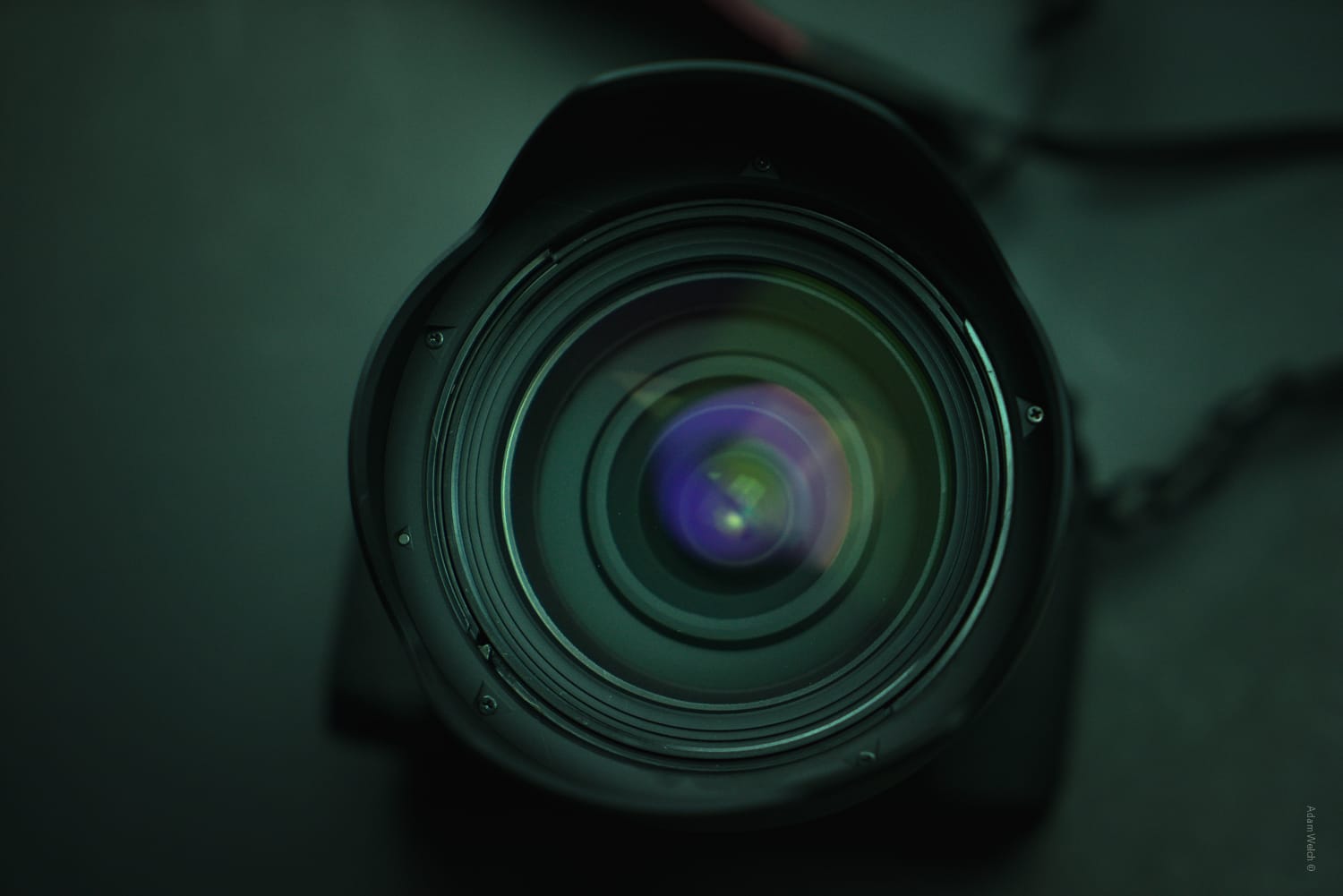 Look at those screws around the inside perimeter of the hood. The construction of the lens hood is heavy duty, robust, and completely on a level unlike anything I've seen prior. The most unique aspect of the hood, and the real reason I mention it with such detail, is the inclusion of a release button. This button must be depressed in order to remove the lens hood from the lens barrel. It is not necessary, however, to press the button in order to put the hood onto the lens.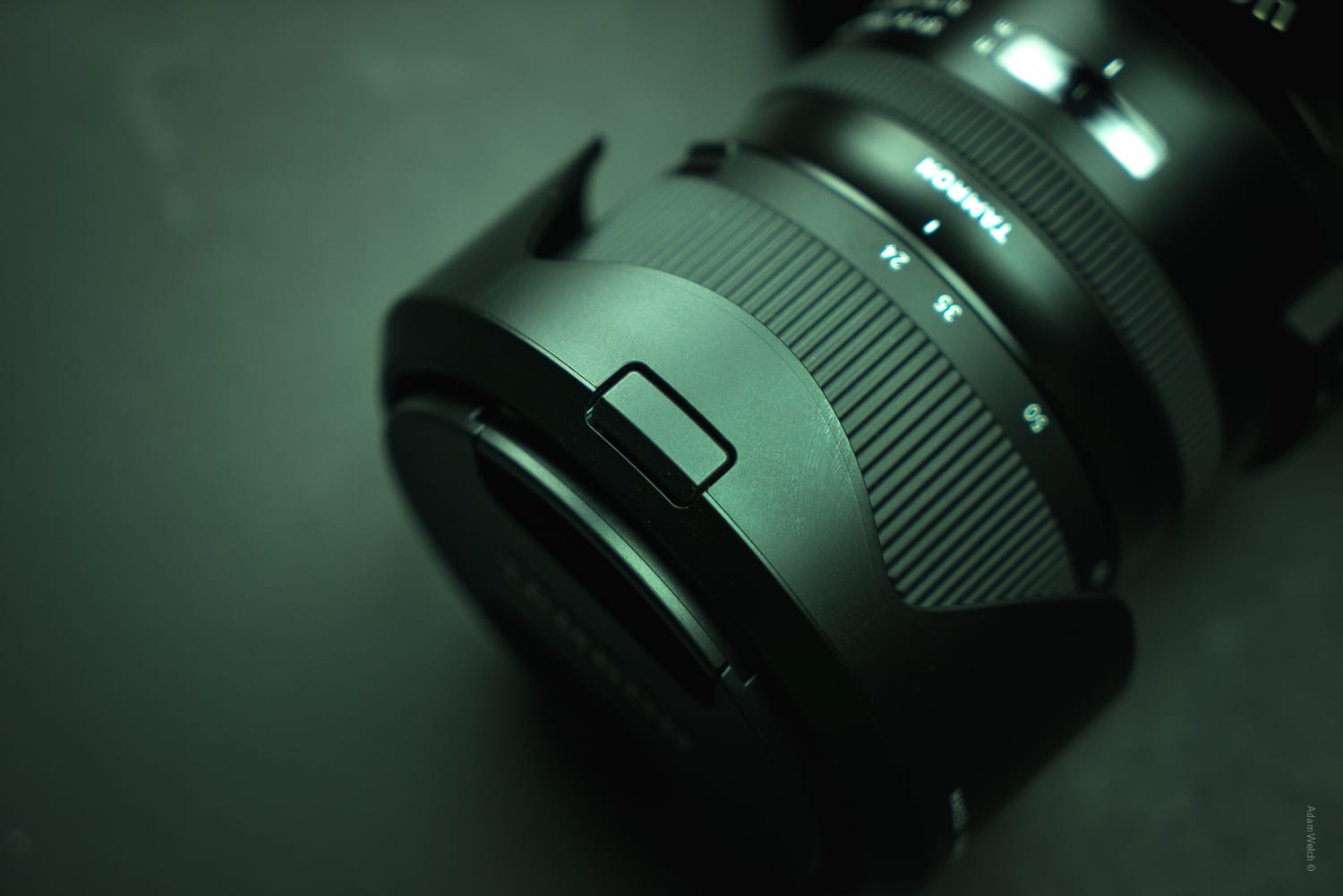 This raises a small concern depending on your overall attitude towards the design. As could be assumed, the advent of this type of hardcore lens hood is likely geared towards those who put their gear into extreme working conditions. The locking mechanism means that you won't be losing your lens hood in the even the lens is bumped, dropped, or otherwise impacted harshly. This is great but also carries with it an inherent downside; slowing down your shooting.
I will admit that finding the button even without looking was much easier than I first imagined, though. That being said, there is still a slight learning curve when trying to always remember to press the release button before attempting to detach the lens hood.
Image Quality
It's here where the 24-70mm f/2.8 G2 truly shines. It seemed that with the previous version of this lens lacked that "wow" factor though quite sharp in its own right. On the other hand, the images produced with the G2 are clean, crisp, and the contrast is excellent. Even when shooting wide open at f/2.8 the sharpness is great all the way to the corners with little to no edge softening of great magnitude.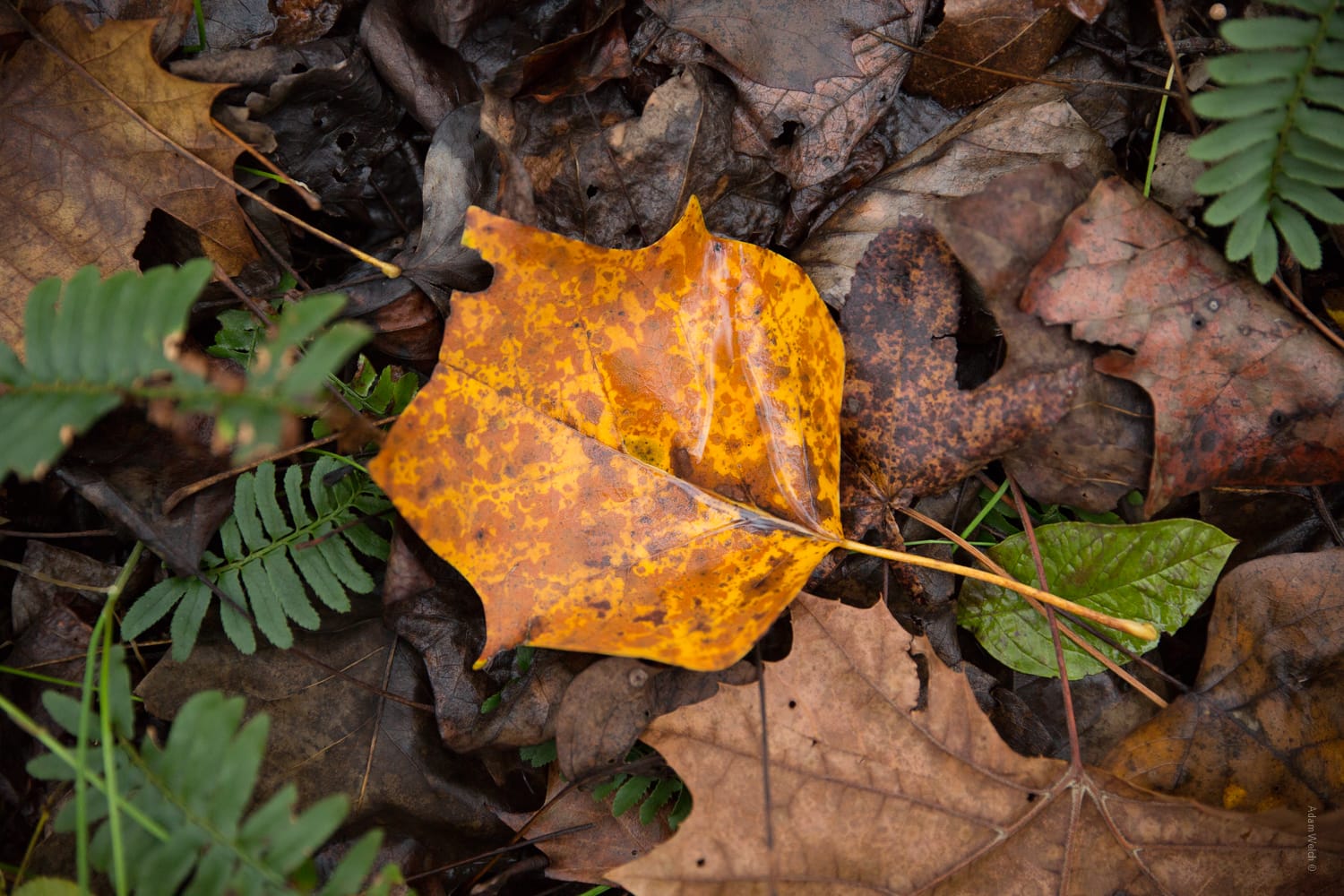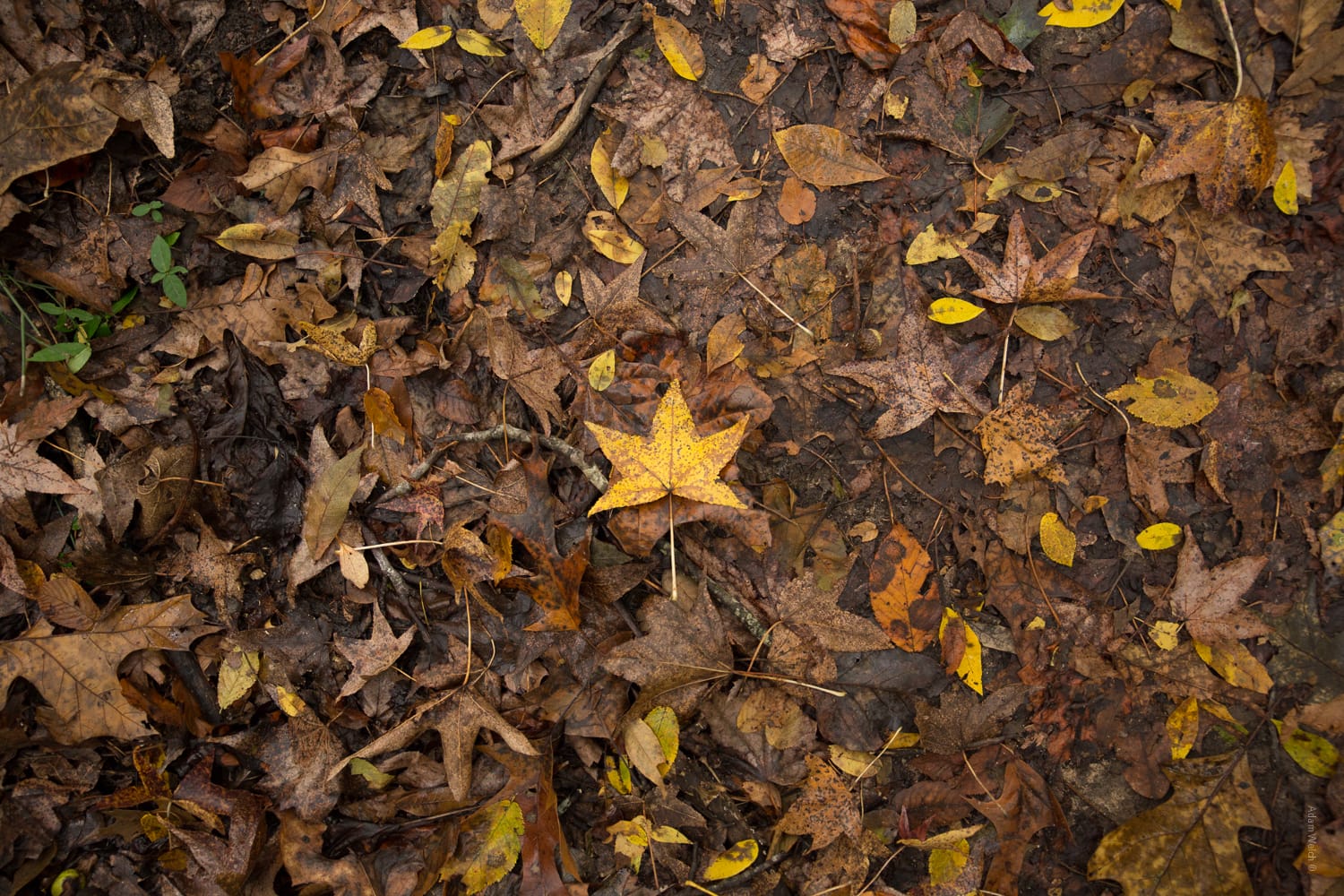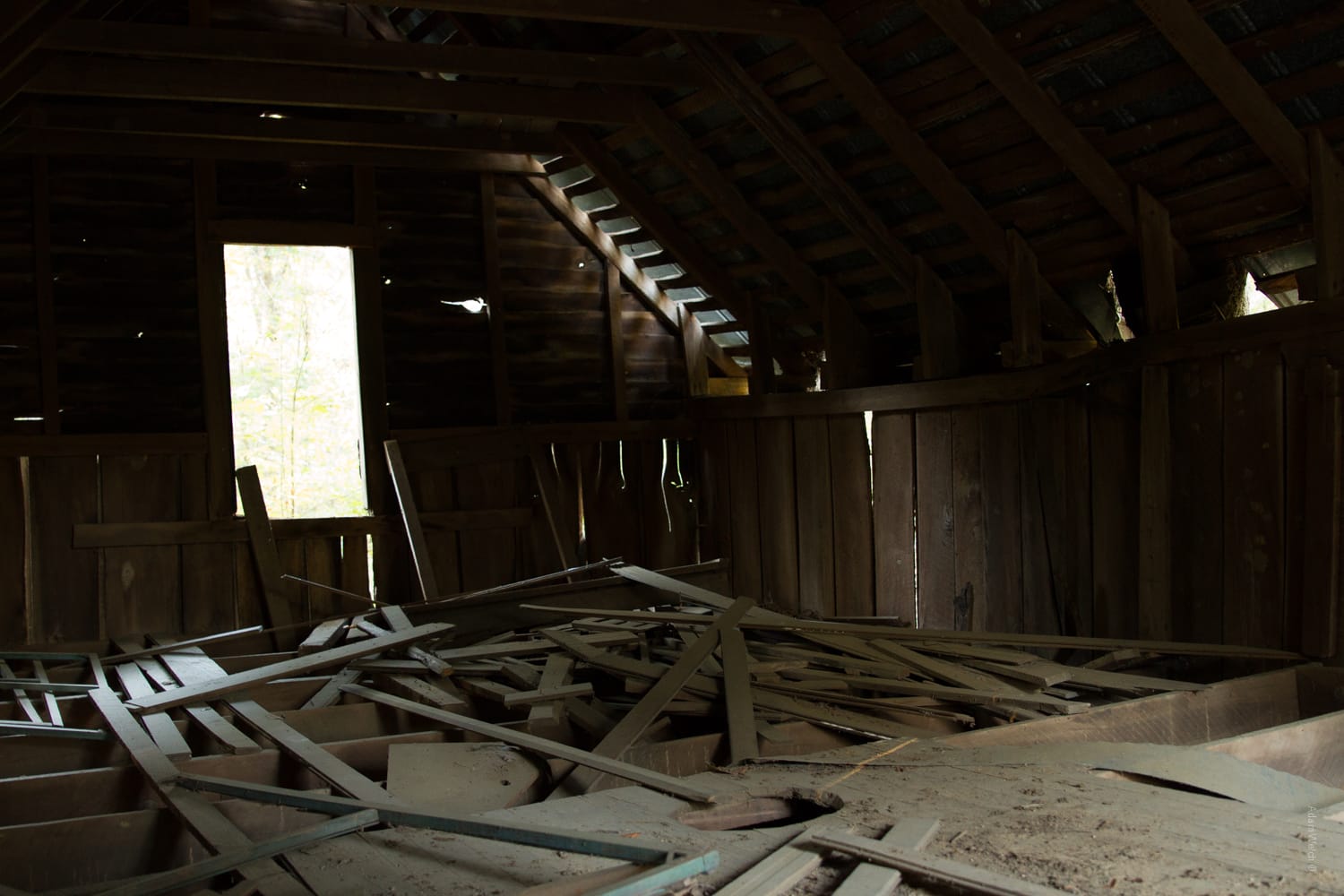 Colors look vibrant and true to life. In highly contrasted scenes such as these tree limbs there was a noticeable amount of chromatic aberration even when approaching f/4.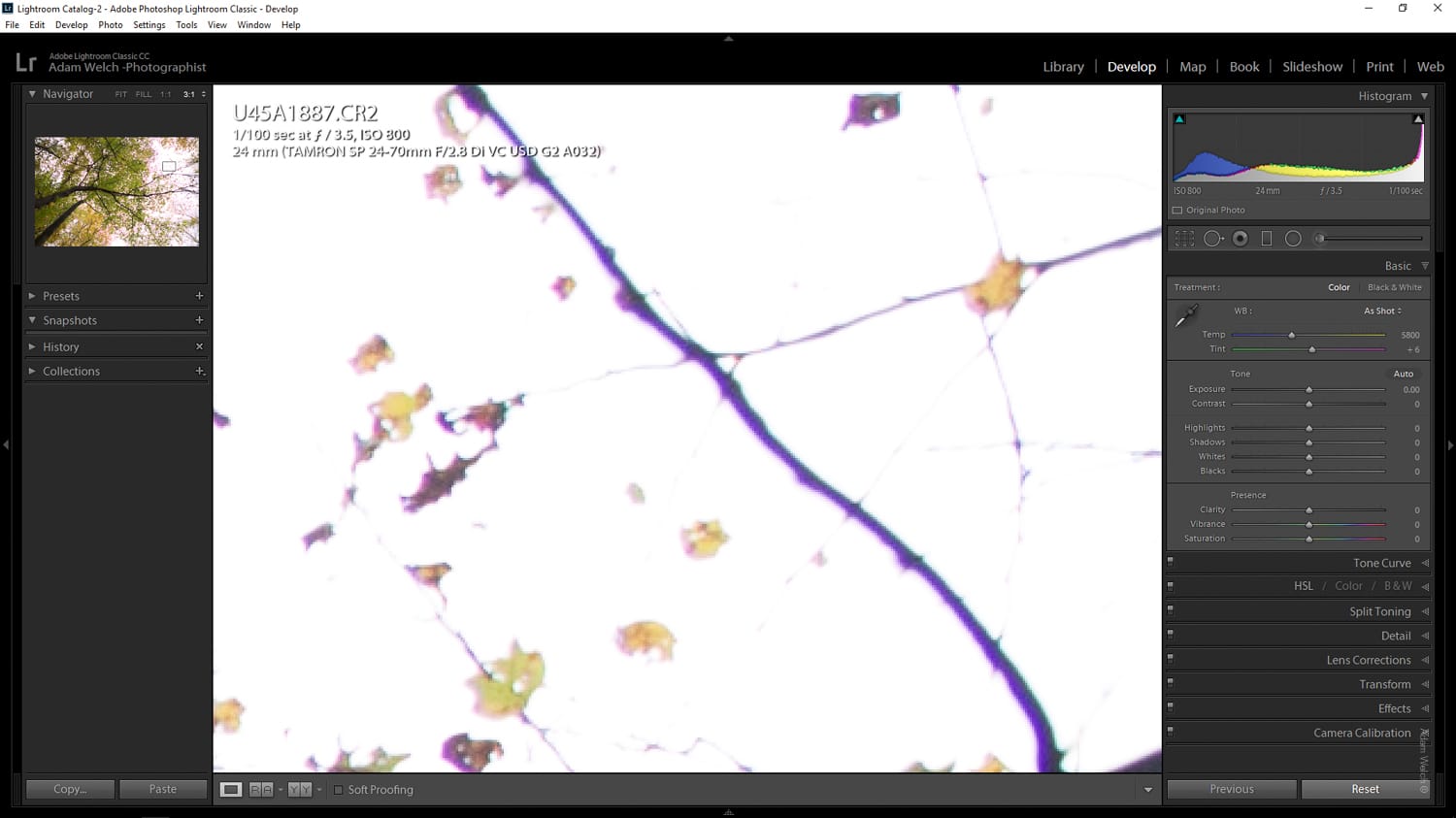 This was easily taken away in Lightroom with a lens profile correction (although it's for the G1) and at apertures above f/4 the fringing essentially vanishes.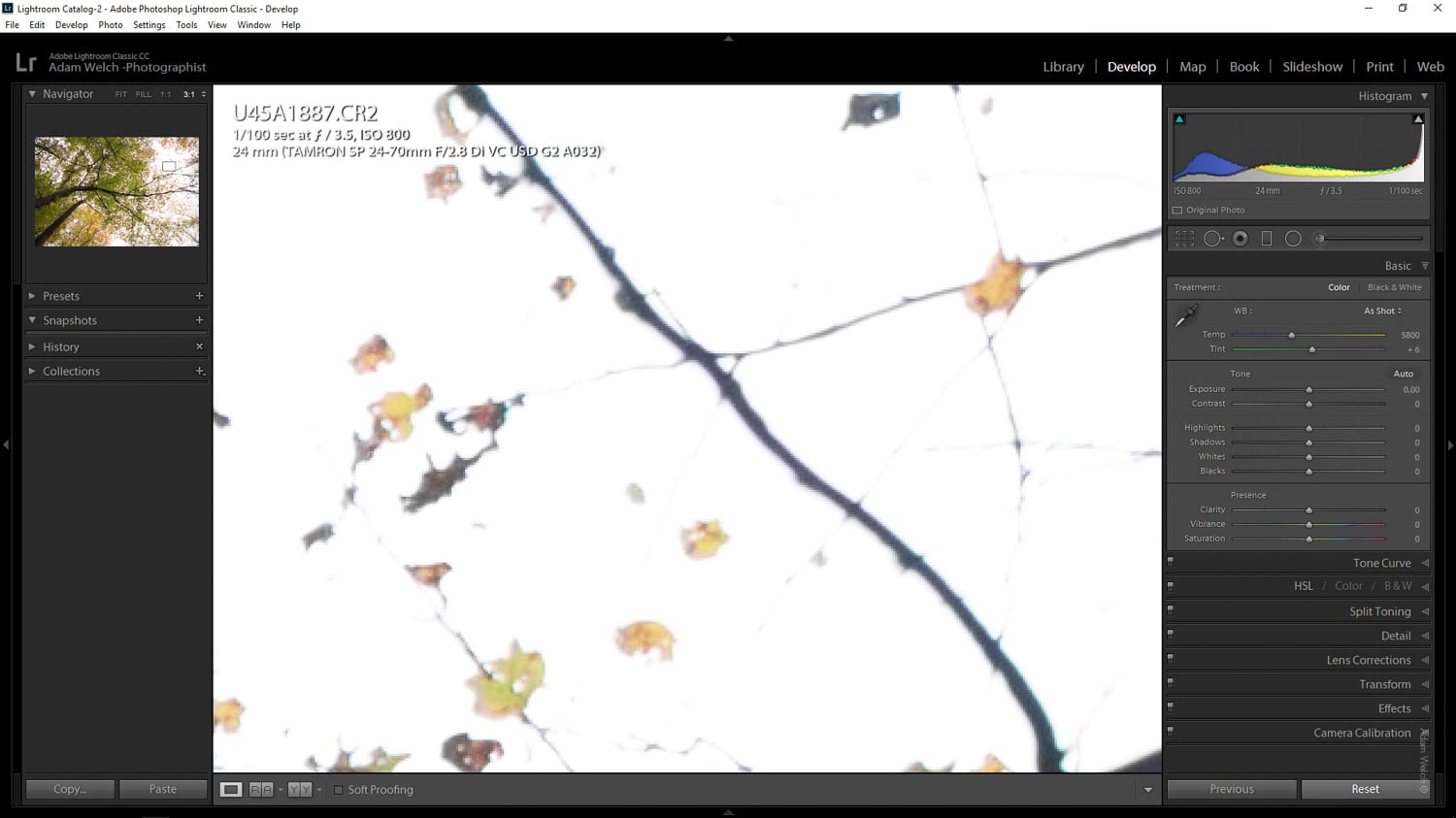 Vignetting and Distortion
There is a noticeable vignetting slight barrel distortion at 24mm while shooting at f/2.8. The darkening is most pronounced at the extreme corners of the frame as shown here.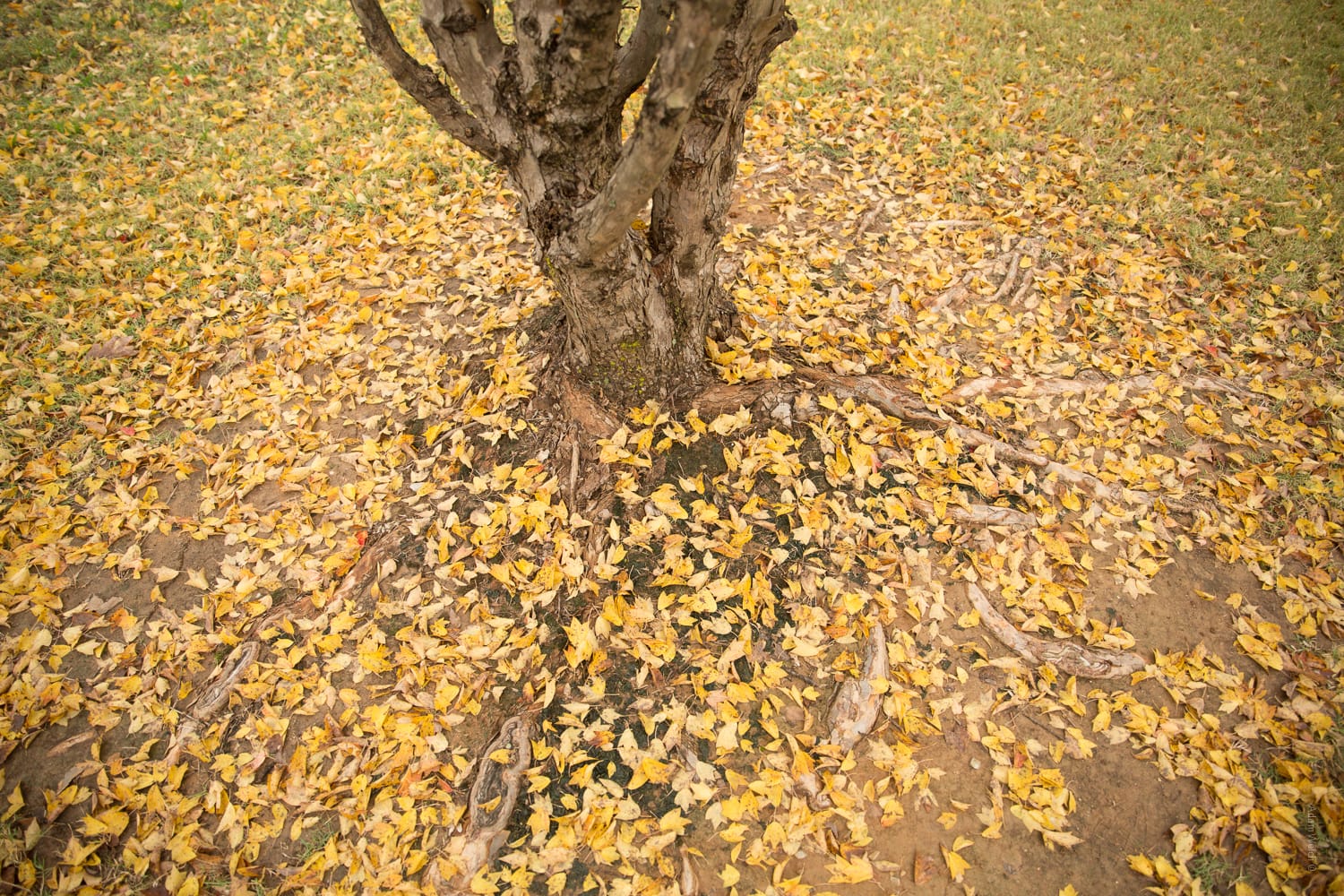 There is a slight barrel distortion at 24mm which abruptly corrects at around 30mm focal length. Much as with the other issues, the vignetting and distortion are easily remedied in post processing.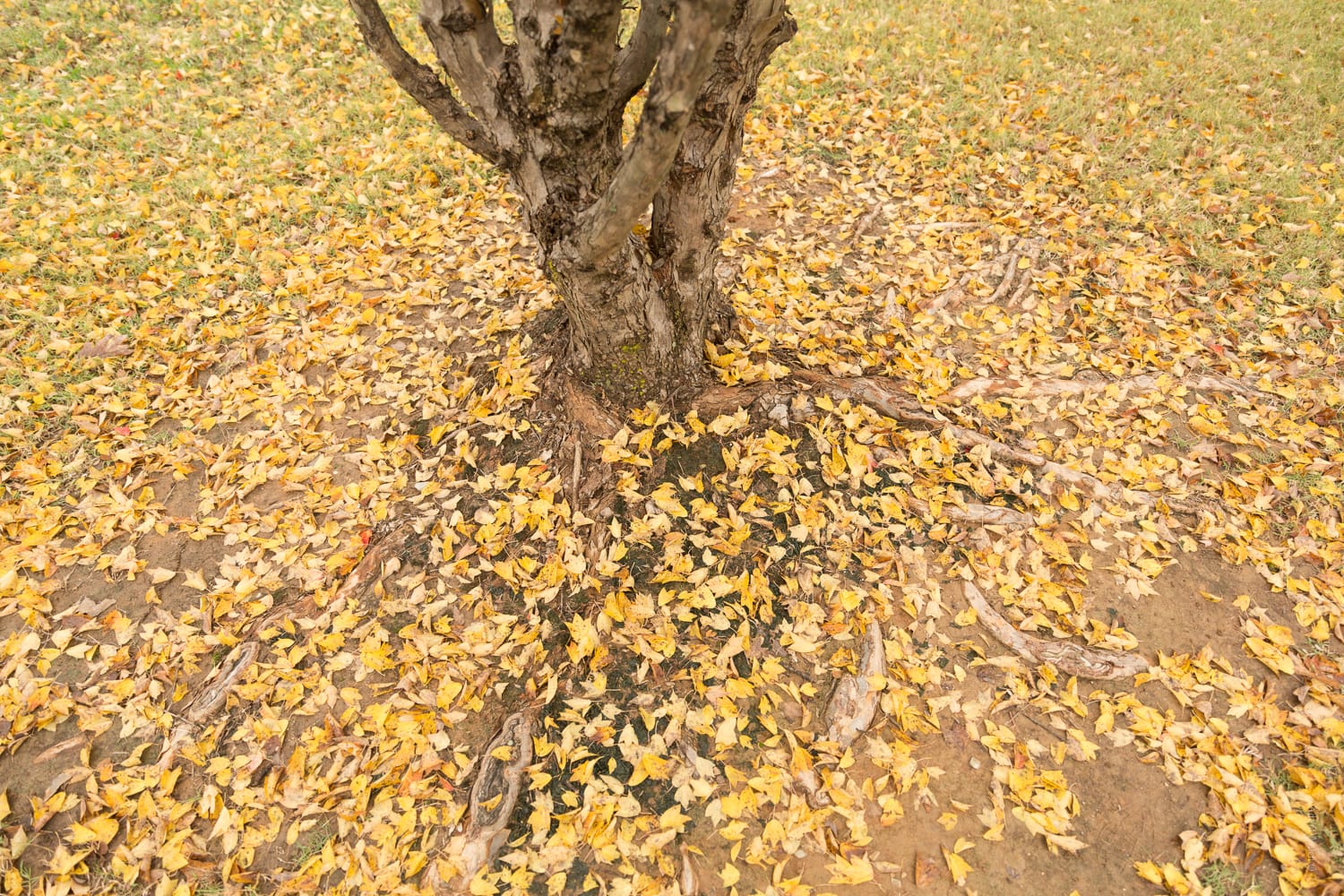 Image Stabilization and Autofocus
Tamron titles their image stabilization technology as vibration control(VC) and remains one of the best optical image stabilization systems on the market today in my opinion. The manufacturer claims that the VC on the 24-70mm f/2.8 G2 is capable for compensating for camera shake up to an exposure of five stops longer than would otherwise have been achievable. The first image below was shot at 70mm with a relatively long ¼ second exposure time without the VC engaged. Note the heavy camera shake.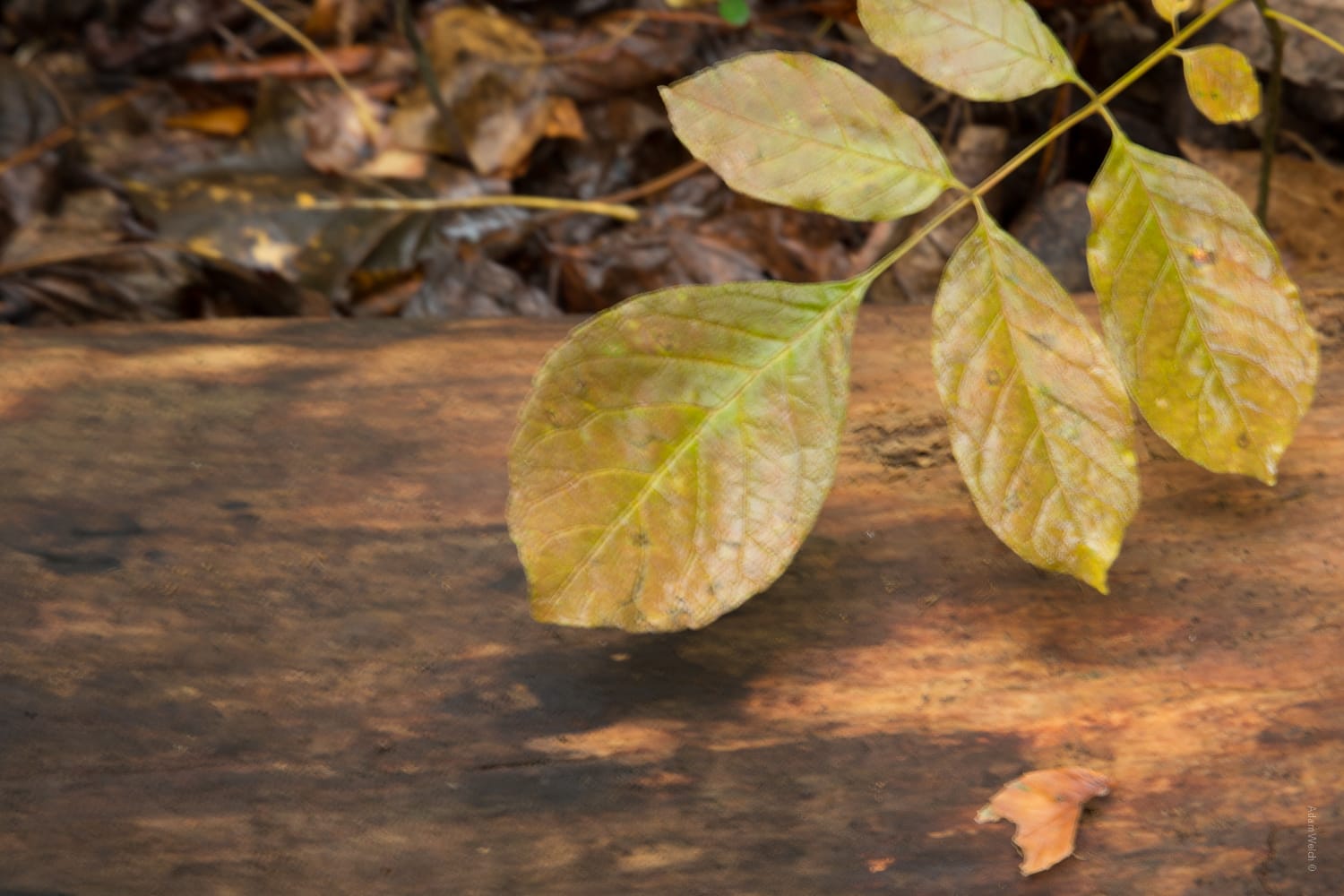 And here we have the same exposure shot again at 70mm and ¼ second but with the VC switched turned on to compensate. While there is still a small amount of blur the shake has been dramatically reduced.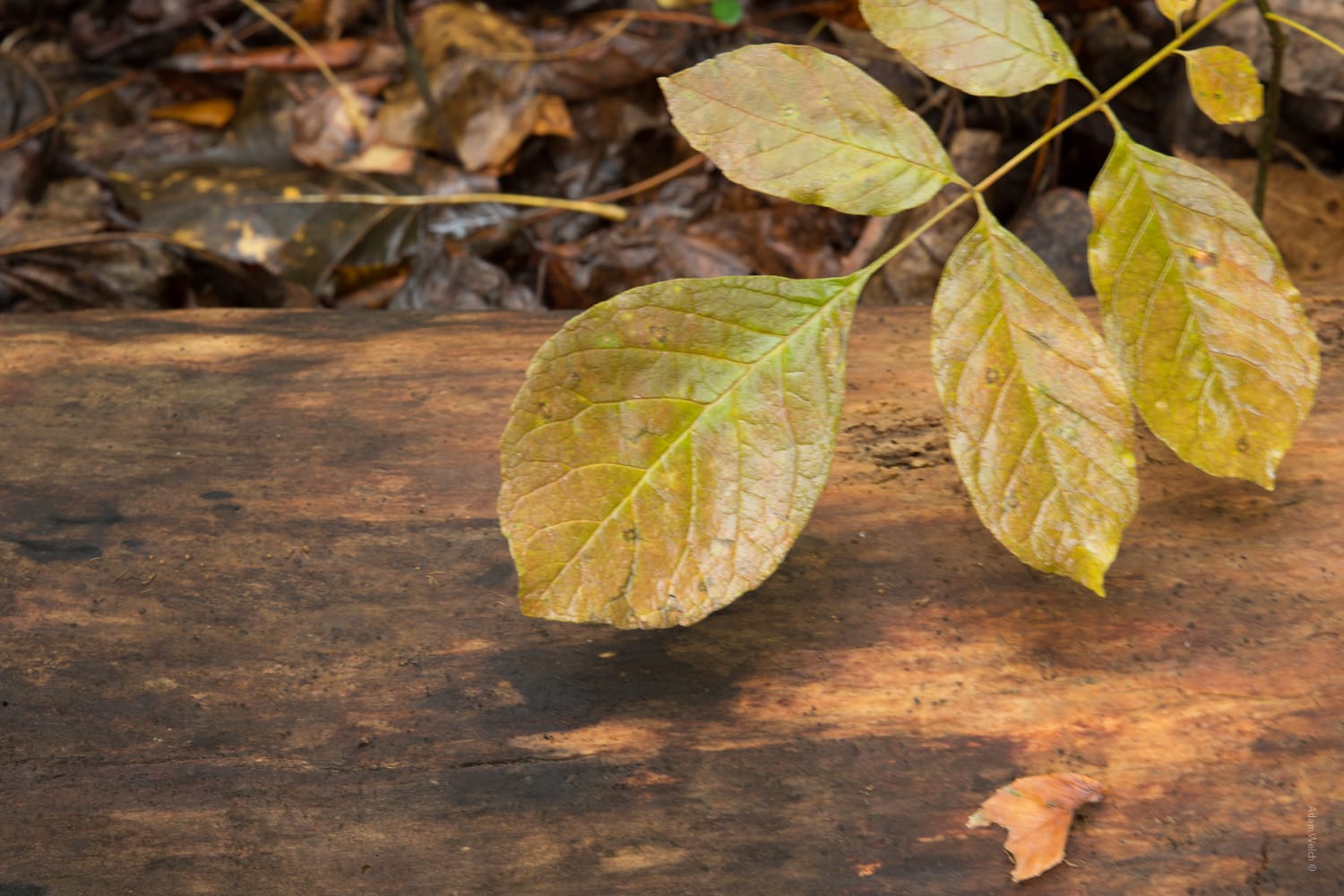 As far as autofocusing in concerned the 24-70mm f/2.8 G2 performs well with AF being fast and accurate using a single point in AI servo (continuous) mode on both a Canon 7D MKI and a Canon 5D MKIII. The lens is equipped with Tamron's new dual MPU (micro-processing unit) and has no problem with quick AF acquisition and tracking on moving subjects.
Closing Thoughts on the Tamron 24-70mm f/2.8 G2
Strongly consider the G2 of Tamron's 24-70mm if you're looking into obtaining a great walk-around lens with excellent sharpness and superb low light performance. The impressive VC helps to get the shot even when a tripod isn't available or practical. It sports beefy weather sealing and a lens hood that for all practical purposes is built to withstand virtually anything. Keep in mind though that the tank-like lens hood also incorporates a release switch that could take a little getting used to in order to facilitate quick detachment of the hood should the need arise.
It is slightly heavy but still more than capable of comfortable all-day shoulder carry during those long outings. Priced around $1,199 USD Tamron's 24-70mm f/2.8 G2 VC is a great choice as a fast, well-built, and sharp option that will be right at home on the street, studio, or trail.
And since you've made it this far here are a few more sample images.