Lens Review: Tamron SP 24-70mm f/2.8 Di VC USD
The idea of a "walk around" lens is nothing new in the world of photography. The need for a lens that can cover an enormous range of focal lengths is both practical from a functional and financial standpoint, but the need also goes much further than that.
Today, having a lens capable of shooting both wide and with zoom simply isn't enough. Photographers have come to demand more from their lenses on every level so modern walk around glass is expected to be fast, well made, and built to produce excellent sharpness across all apertures.
The SP 24-70mm f/2.8 Di VC USD from Tamron is meant to fulfill each of those requirements and many more. The SP 24-70mm f/2.8 has features that cater to the discerning shooter whether it be hobbyist or professional.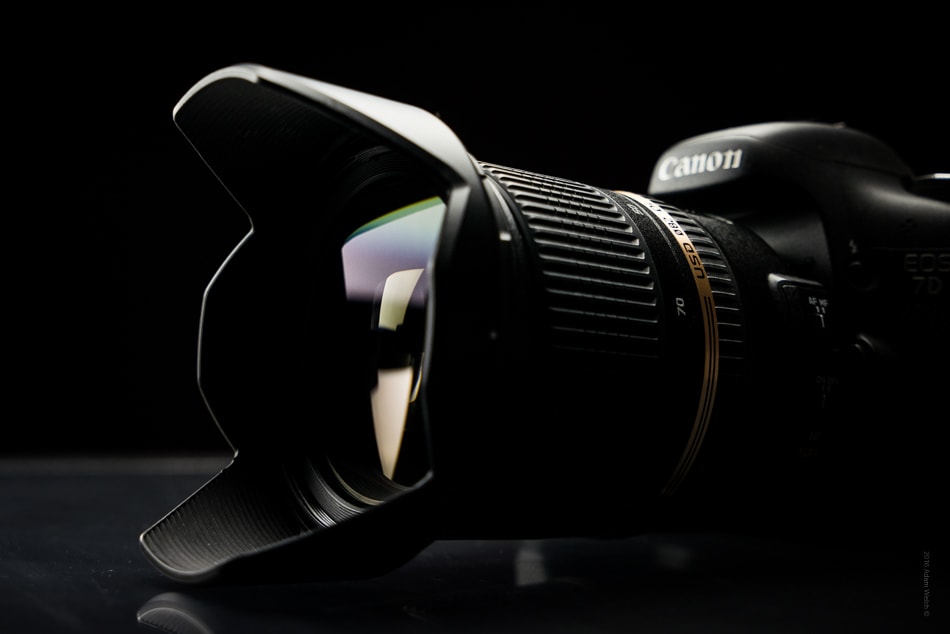 At the time of its first release in 2012 it was the only full-frame f/2.8 standard zoom lens which sported image stabilization. This makes for a very interesting piece of glass, to say the least. Regardless of how it looks on paper the real question remains about the actual performance of the SP 24-70mm.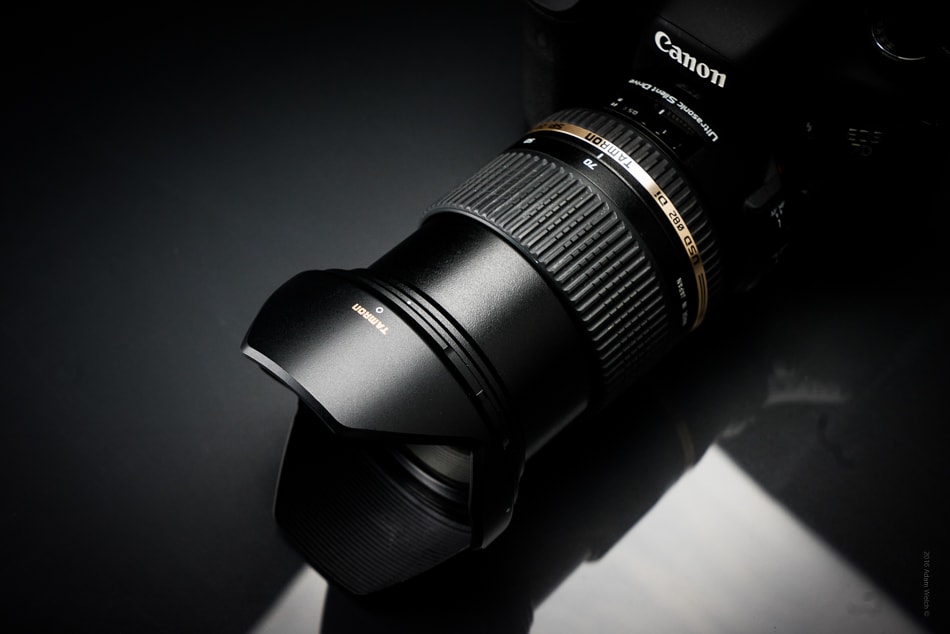 In this review you're going to find out just how impressively this workhorse lens can perform.
Build Quality
Let's just get this out of the way: as soon as you pick up the lens you get the feeling that it is built like an absolute tank. It almost screams reliability. The 29.1 oz (825g) weight seems somewhat heavy at first glance and it's also equally true that you will feel this lens on your camera. But when compared to a similar lens such as the Canon EF 24-70mm f/2.8L II USM, which weighs in at 28.40 oz (805 g), the heft of the lens is put in much better perspective. Keep in mind too, that the Canon lacks image stabilization.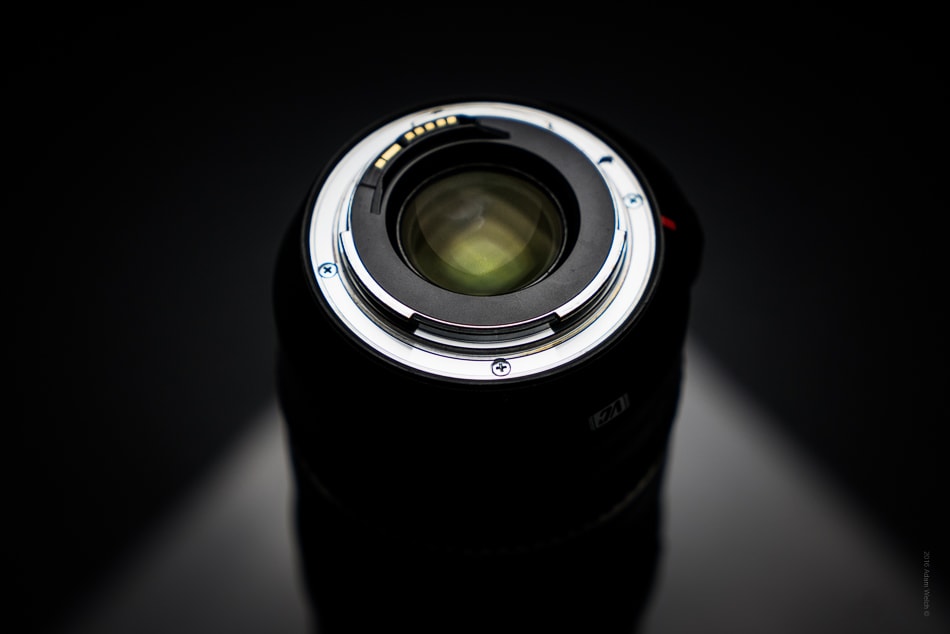 Aside from the obvious robustness of the lens it also packs in a couple other useful features. The Tamron is weather sealed for adverse shooting conditions and also incorporates a small feature which I think should be virtually all zoom lenses; a zoom lock switch.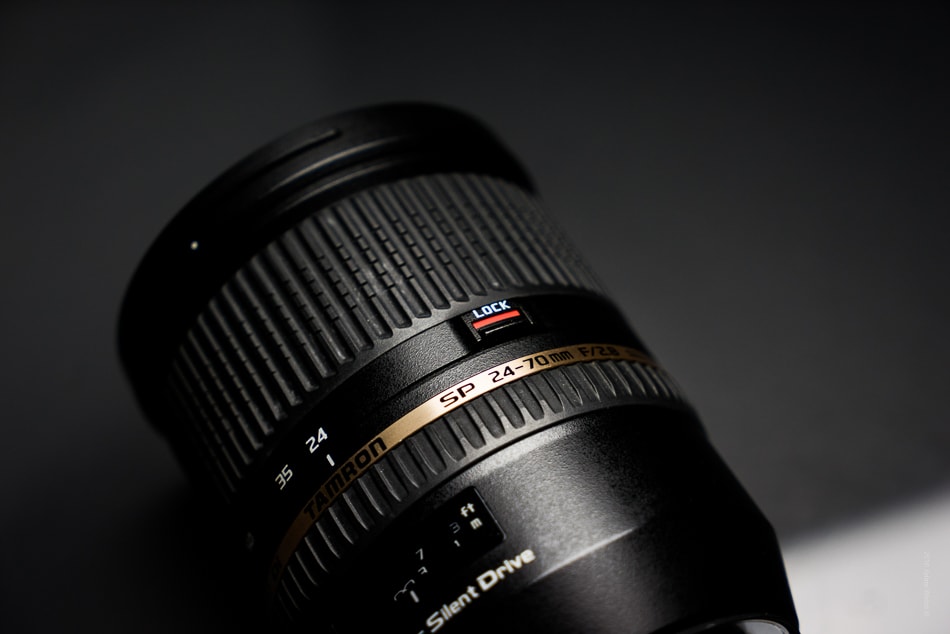 The zoom lock simply prevents the "creeping" of the lens barrel due to gravity. This comes in handy for those who do a lot of walking while having their camera slung from a strap or just generally transfer a lot of movement during their shooting. The physical aspect of the lens is very pleasing in virtually every respect. The AF/Manual selector switch is well placed and crisp and so is the VC (image stabilizer) on/off switch.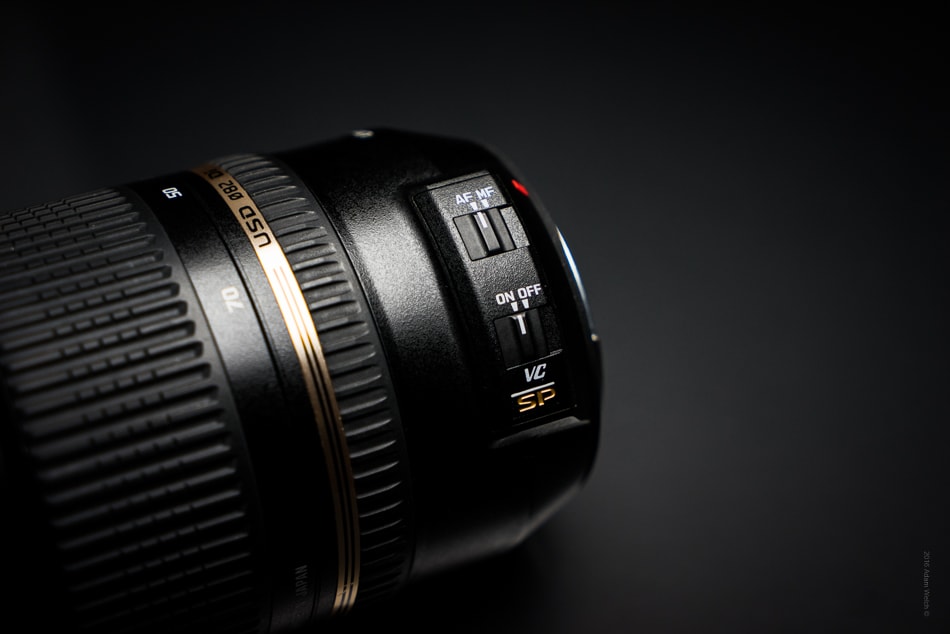 The focus and zoom rings feel very comfortable to the touch and both function very smoothly. There is an included flower-shaped lens hood which is also very well made and fits firmly to the lens. Overall, the Tamron offers a solidly built and eye-pleasing piece of glass in the SP 24-70mm f/2.8.
The zoom range offers quite a few possibilities for compositional control as well. Here is the widest focal length of 24mm.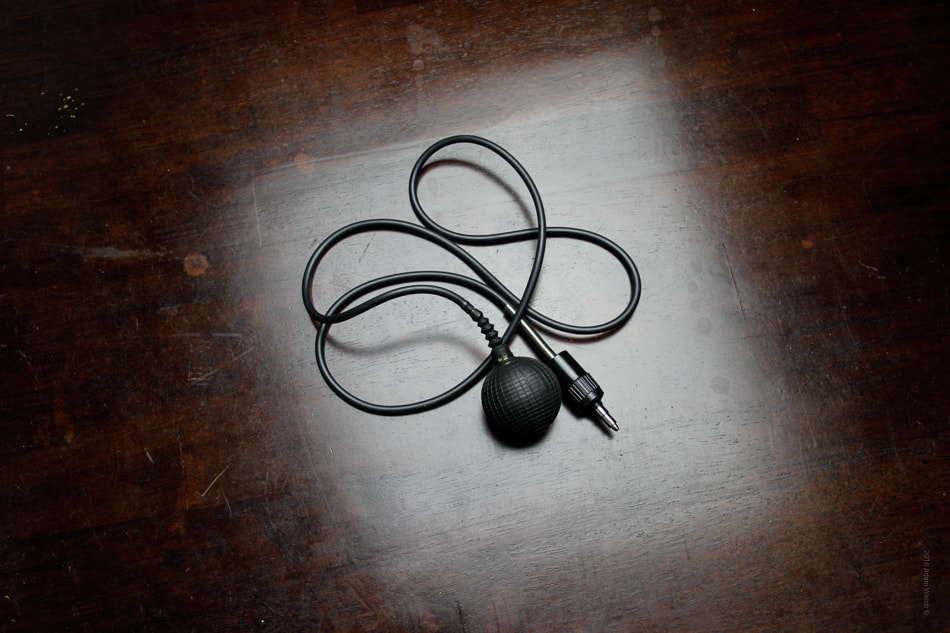 Compared to the maximum telephoto focal length of 70mm.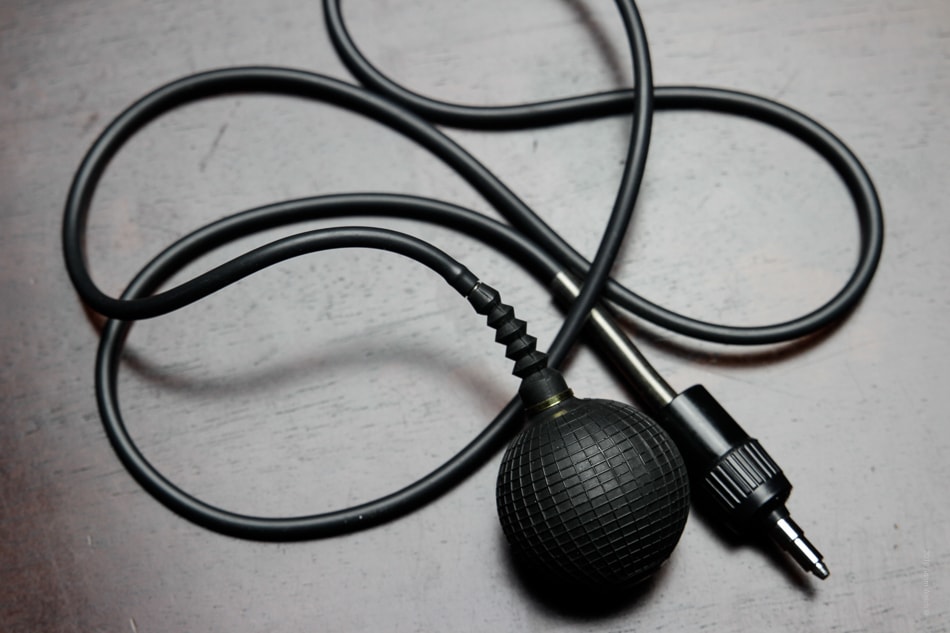 Here's the complete specifications from Tamron…
| Information | Values |
| --- | --- |
| Model | A007 |
| Lens Construction | 17 Elements in 12 Groups |
| Angle of View | 84°04′ – 34°21′ (Full-Frame) / 60°20′ – 22°33′ (APS-C) |
| Diaphragm Blade Number | 9 (rounded diaphragm) |
| Minimum Aperture | f/22 |
| Minimum Focus Distance | 0.38m (15in) |
| Macro Magnification Ratio | 1:5 (at f=70mm: MFD 0.38m) |
| Filter Diameter | ø82mm |
| Weigth | 825g (29.1oz) |
| Length | 108.5mm (4.3in) |
| Full Length | 116.9mm (4.6in) |
| Diameter | 88.2mm (3.5in) |
| Accessory | Flower-shaped Lens Hood |
| Mount | Canon, Nikon, Sony A |
Image Quality
Sharpness
The Sp 24-70mm excels in image clarity and sharpness across it's entire aperture range. From f/2.8 to f/22 it shows wonderful sharpness with little change noticed between stops. One thing that I did notice however was that the corner sharpness seemed to fall considerably past apertures wider than f/4. This was not something that was extraordinarily significant and in real world practice should not be a problem for the majority of shooters. That being said, do not look for a completely tack sharp image across the frame when shooting wide open with this lens. Have a look at these sample exposures made from across ranging from f/2.8 to f/22. The most sharpness appeared to be obtained between the apertures of f/4 to f/5.6.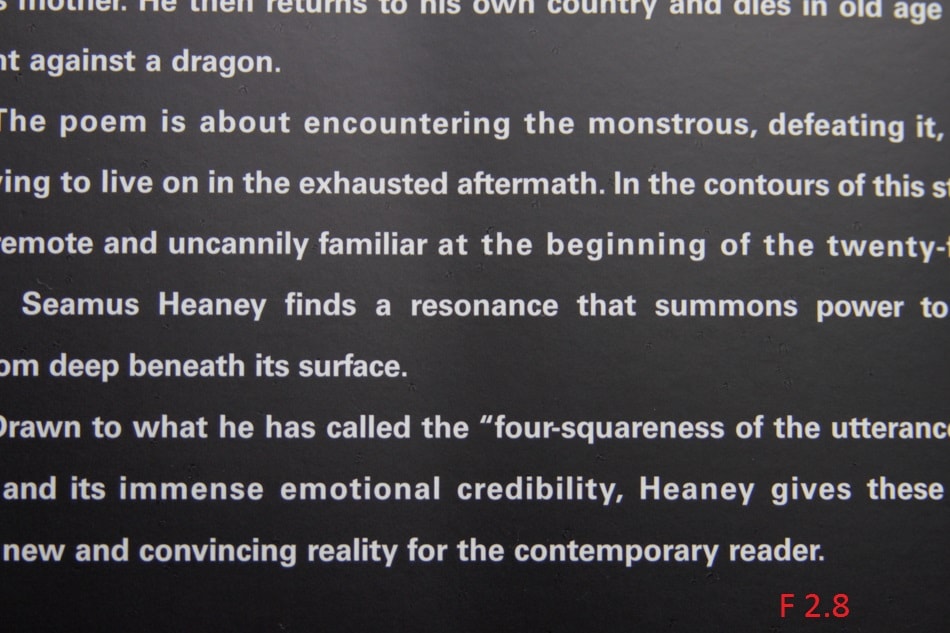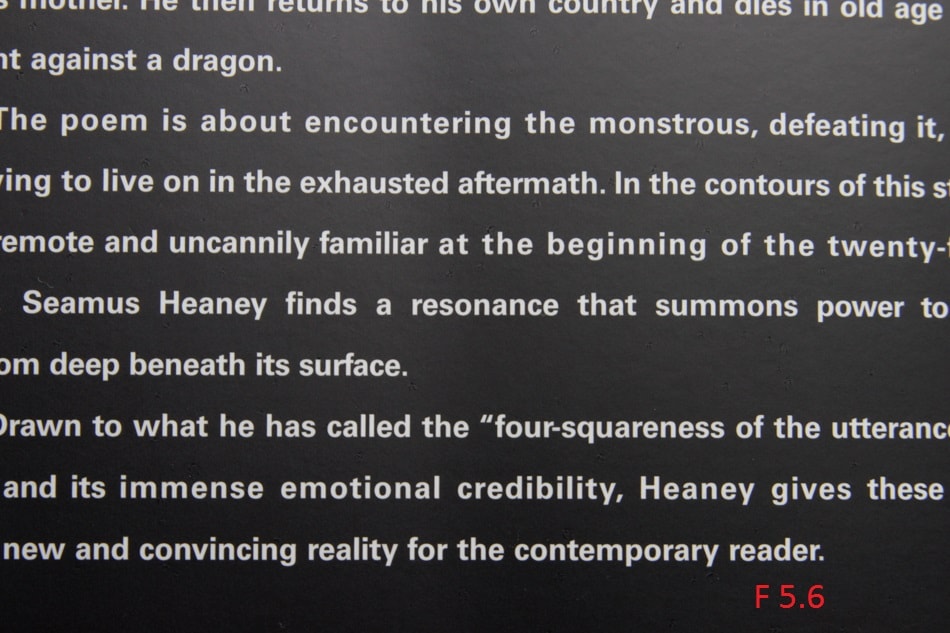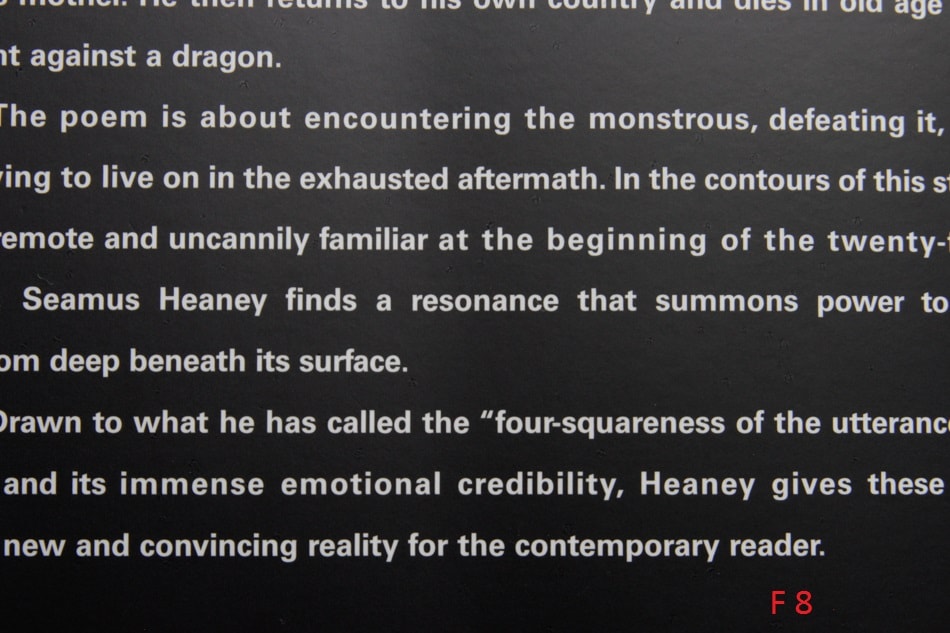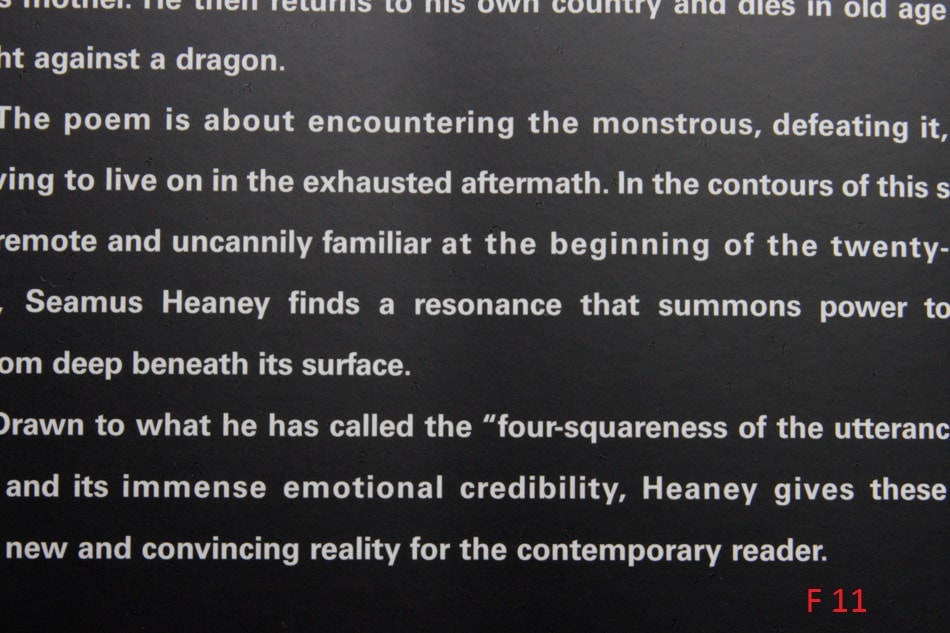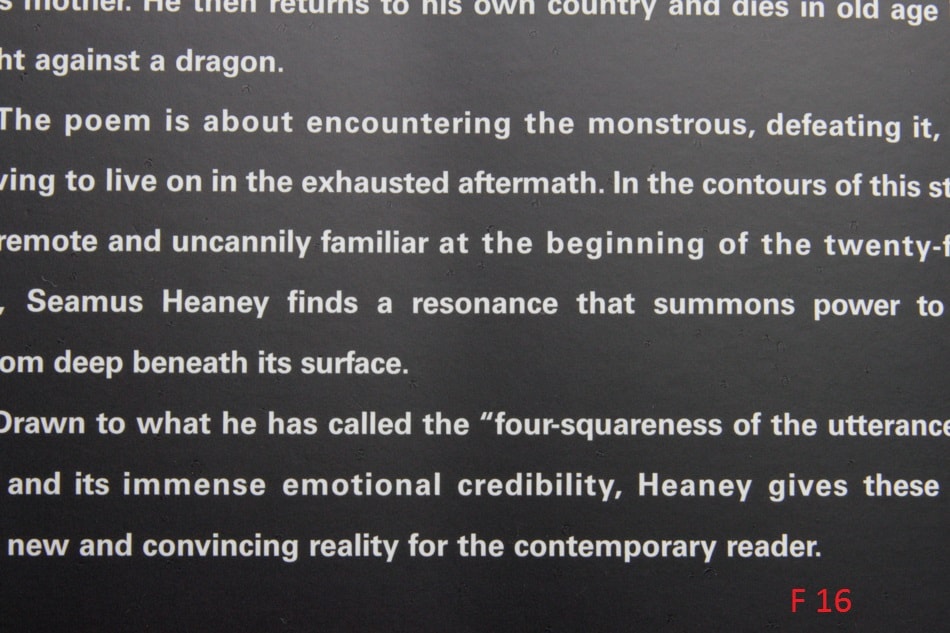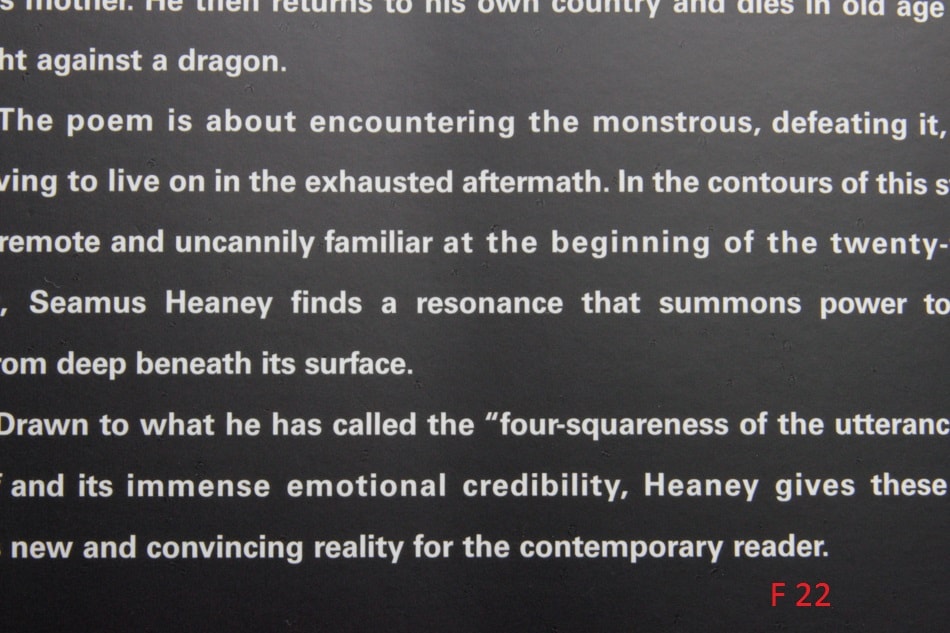 Chromatic Aberration
The chromatic aberration performance of the Tamron 24-70mm is great to fantastic. At f/2.8 there was a slight amount of purple fringe at high contrast areas but the aberrations reduced themselves considerably past f/2.8 and disappeared completely by F4. The way Tamron has handled this common problem with fast standard zooms is wonderful.
Vibration Control (VC)
When I first turned on the image stabilization (VC) switch on the SP 24-70mm I thought something might possibly be wrong with my test model. There was ZERO indication the VC had engaged… until I actually made a few exposures. I've come to respect the awesome performance of Tamron's Vibration Control system and the SP 24-70 doesn't disappoint in this area even in the slightest. Here is are two images shot handheld at an inconceivably slow shutter speed of ⅛ second…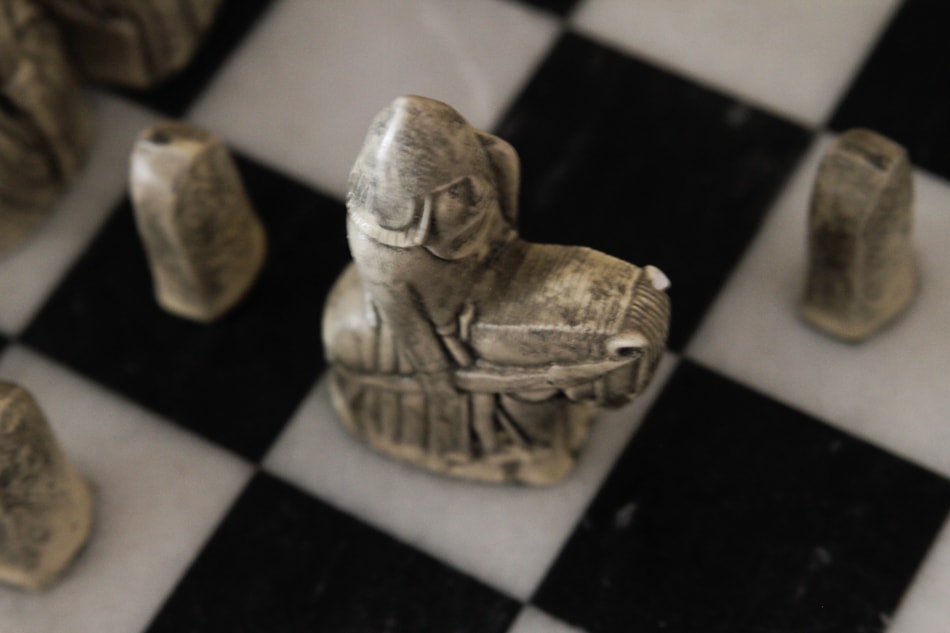 The camera shake is quite obvious. Next, I take the same image at the same exposure except this time with the VC switched on…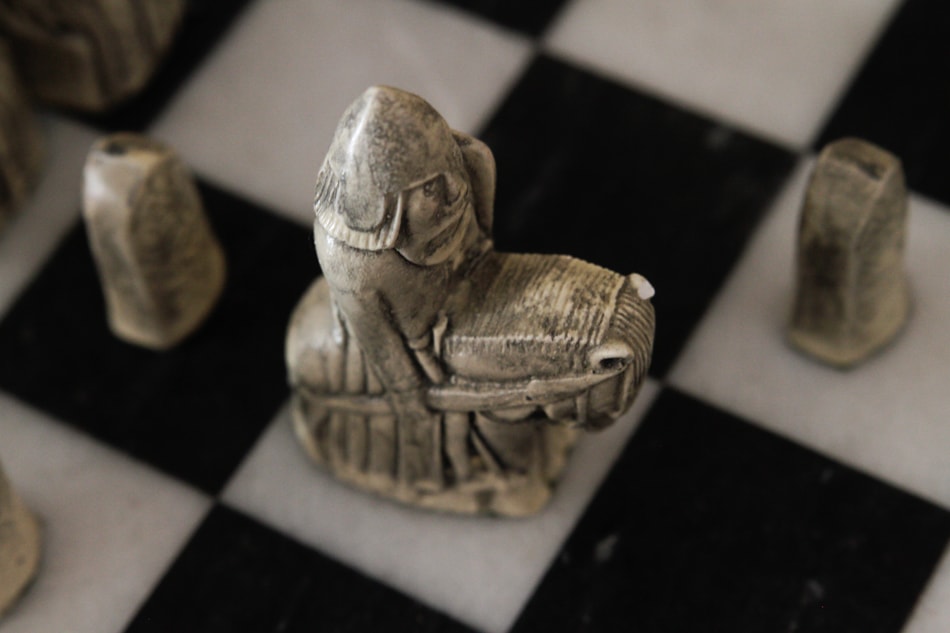 The image stabilization really does perform just like magic. The VC of the SP 24-70mm works very well and will give you a huge amount of wiggle room when it comes to shooting handheld at slow shutter speeds on the street or in your own backyard.
Some Final Thoughts…
The goal of Tamron when they produced the SP 24-70mm f/2.8 was to deliver an ultra reliable standard zoom with a fast aperture all the while offering superb image stabilization and sharpness. Did they succeed? In my opinion they absolutely have. The SP 24-70mm is not the most lightweight lens you will ever use but that shouldn't exclude it from your bag if you are in need of a great standard zoom. The overall sharpness and lack of chromatic aberration make it great choice as a street photography lens or a solid landscape and nature optic. Whatever your needs, have confidence that you won't be disappointed with the performance of this low-light powerhouse.
Here are a few selected images made with the Tamron SP 24-70MM f/2.8 Di VC USD mounted on the Canon 7D Mk1.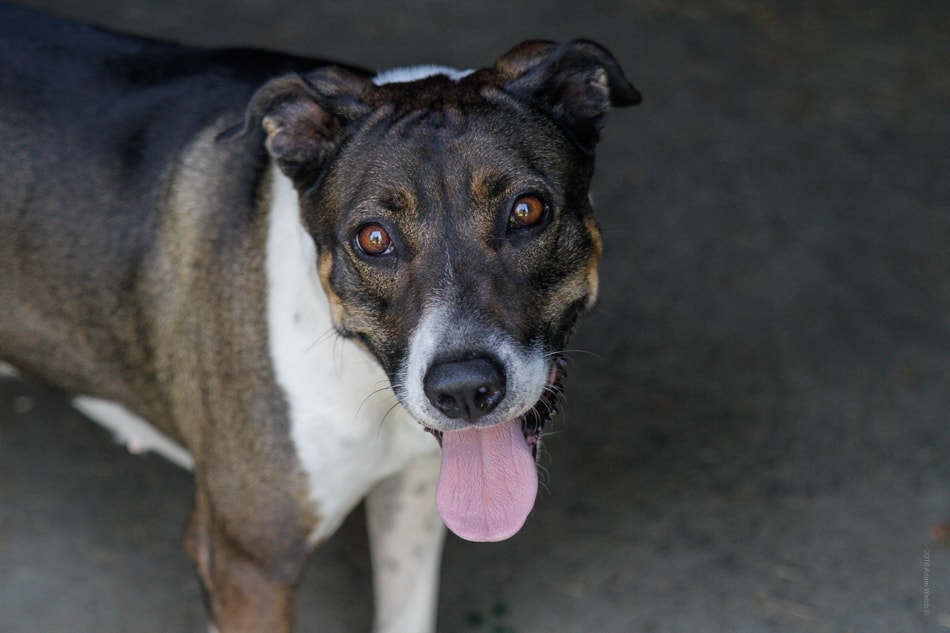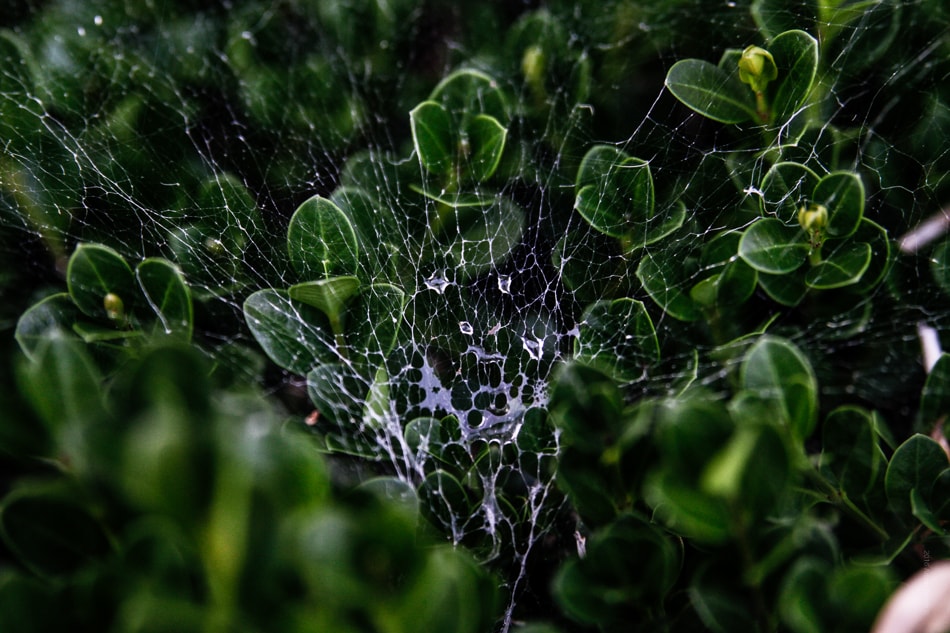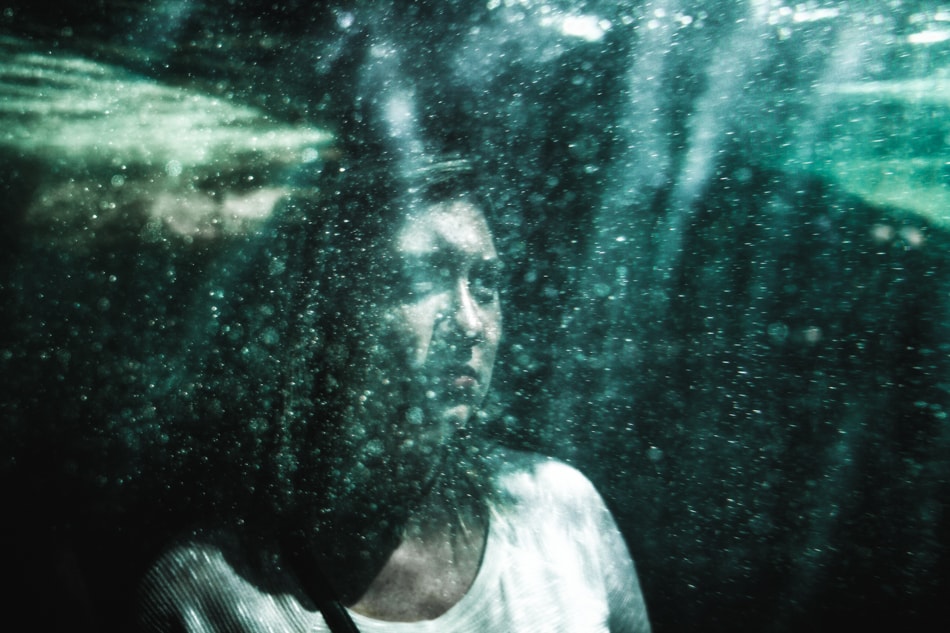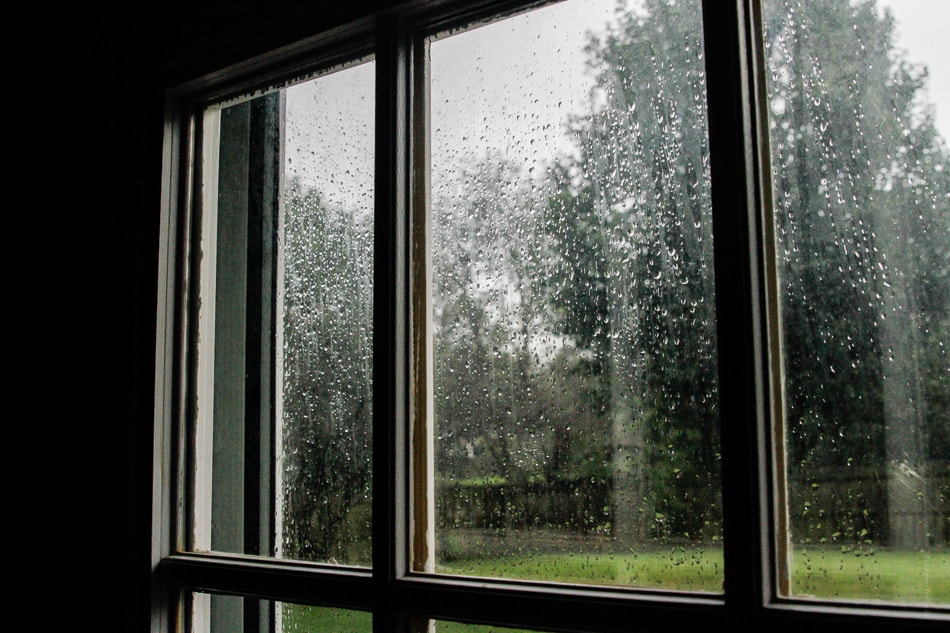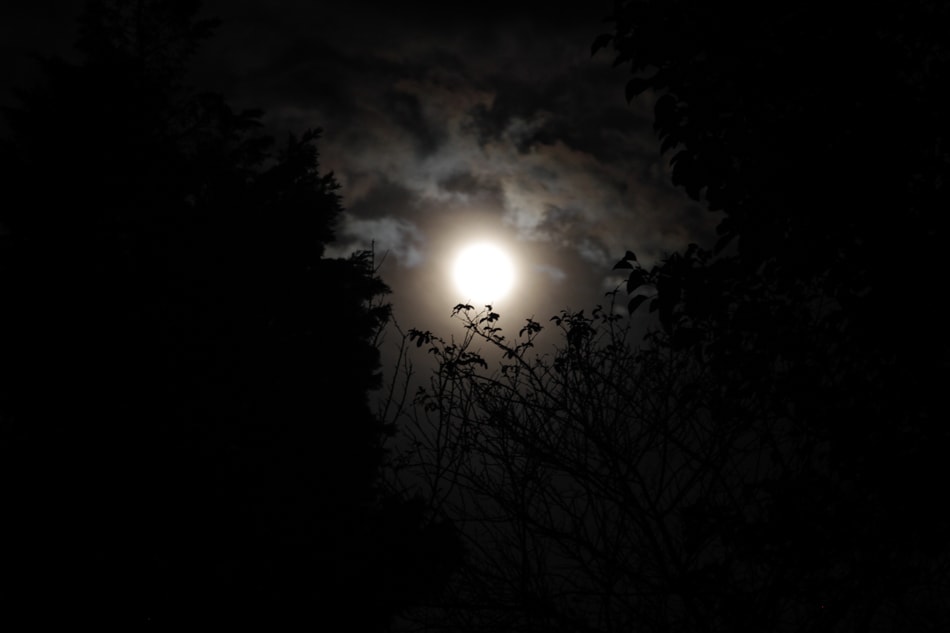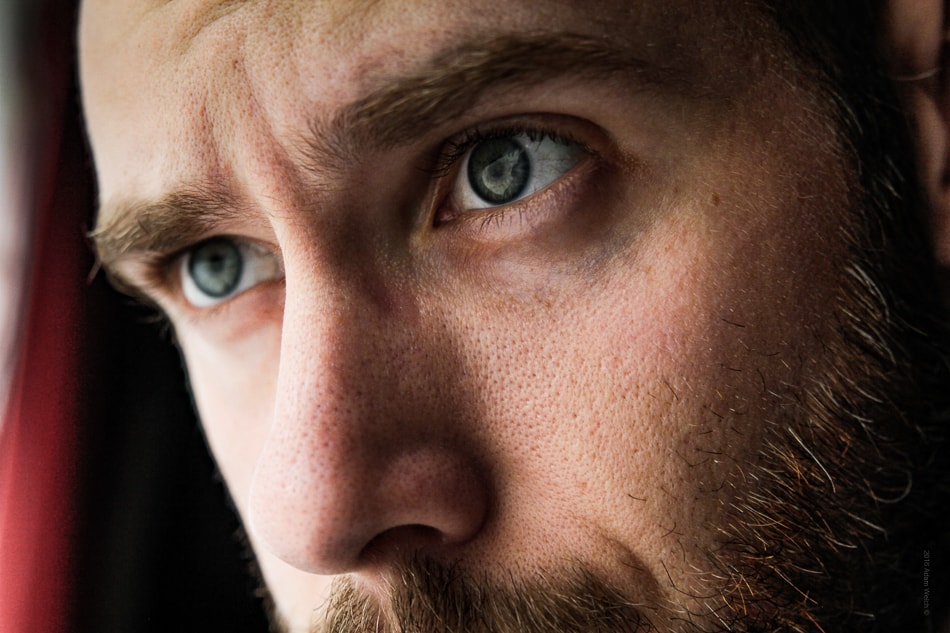 Tamron is currently offering a $200 mail-in rebate on the SP 24-70mm f/2.8 Di VC USD, this is valid until 12/3/2016.