In-Depth Review Of The Sigma 18-35mm f1.8 DC HSM
There's a certain feeling of pride that comes from knowing you have made the best image you can possibly make with the tools you have. These tools aren't just the gear you happen to be using but also the skills you have acquired along the way.
That being said, there does come a time when you have pushed yourself and your equipment to its maximum. When this happens, the dedicated photographer begins looking for the tools he or she will need in order to take that "next step" and move forward in their journey. More often than not, that next step manifests itself in the form of a new lens. Getting new glass (or even new to you) is a very exciting time for serious shooters. This excitement is further amplified when you know that new lens is considered top of the line.
Enter the 18-35mm f1.8 DC HSM A from Sigma. As part of Sigma's highly regarded "Art" line it is counted among what is considered to represent the cream of the crop from this manufacturer as far as build and image quality are concerned. And it makes me beyond happy to tell you now… it definitely does not disappoint.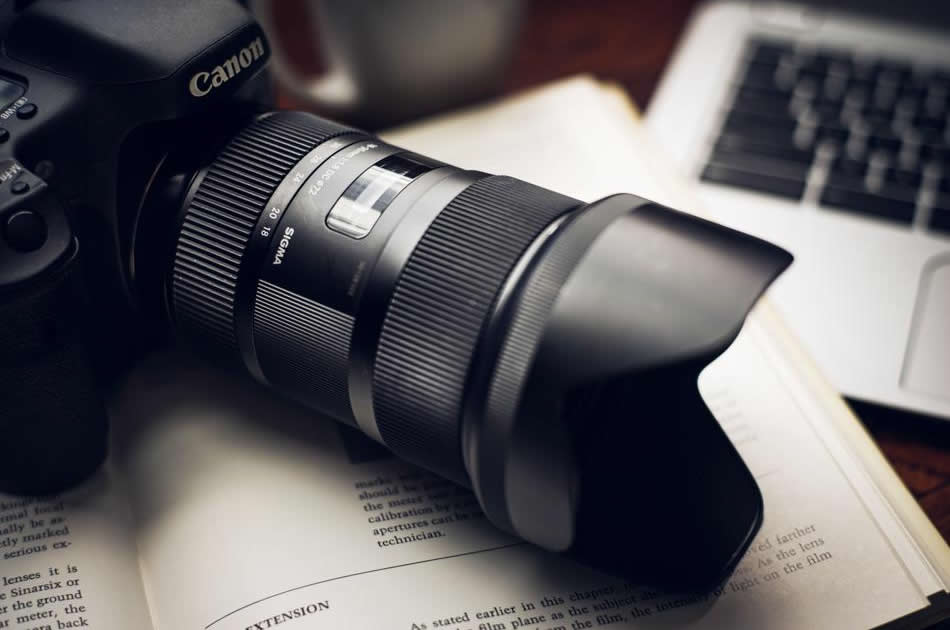 The lens is branded by Sigma as a premium grade option for landscapists, low light shooting, as well as a general multi-purpose wide angle utility lens with low distortion and aberrations. The constant 1.8 maximum aperture means that the low light capabilities of this lens rivals anything on the market in this focal range.
This makes the lens ideal for an enormously wide range of lighting situations while allowing the photographer take control of focusing depth.
Build and Craftsmanship
A warm and cuddly feeling of love struck me as soon as this lens left the box. The build of the Sigma 18-35mm is absolutely superb. The manufacture of this lens is thoroughly top notch and befitting of it's high-end reputation. The focusing ring is silky smooth; not too loose while still being easy to manipulate. This lens focuses and zooms internally meaning the lens length doesn't change while zooming or focusing… which I love. The autofocus switch is crisp and is well positioned for quick no-look operation.
Speaking of autofocus, the lens is equipped with manual override. This easy option to focus manually on the fly while in AF mode is a huge benefit for landscape shooters. As for aesthetics, the look is very polished and refined. All the indicator points and numbers are pleasingly executed.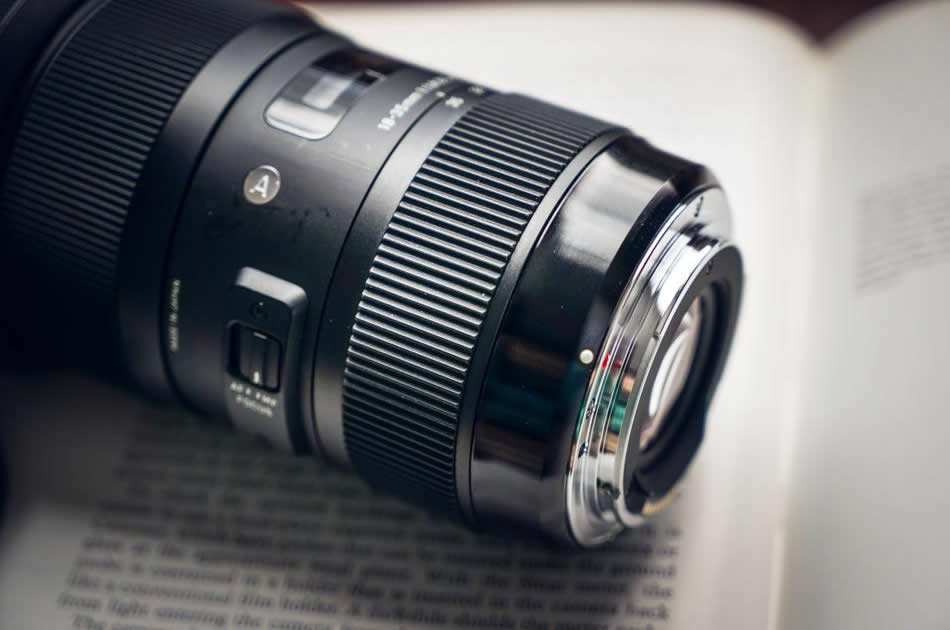 The Sigma 18-35mm simply oozes class even to the point of sporting a semi-retro charm. It comes in at 28.6 ounces making it substantial but by no means overly heavy.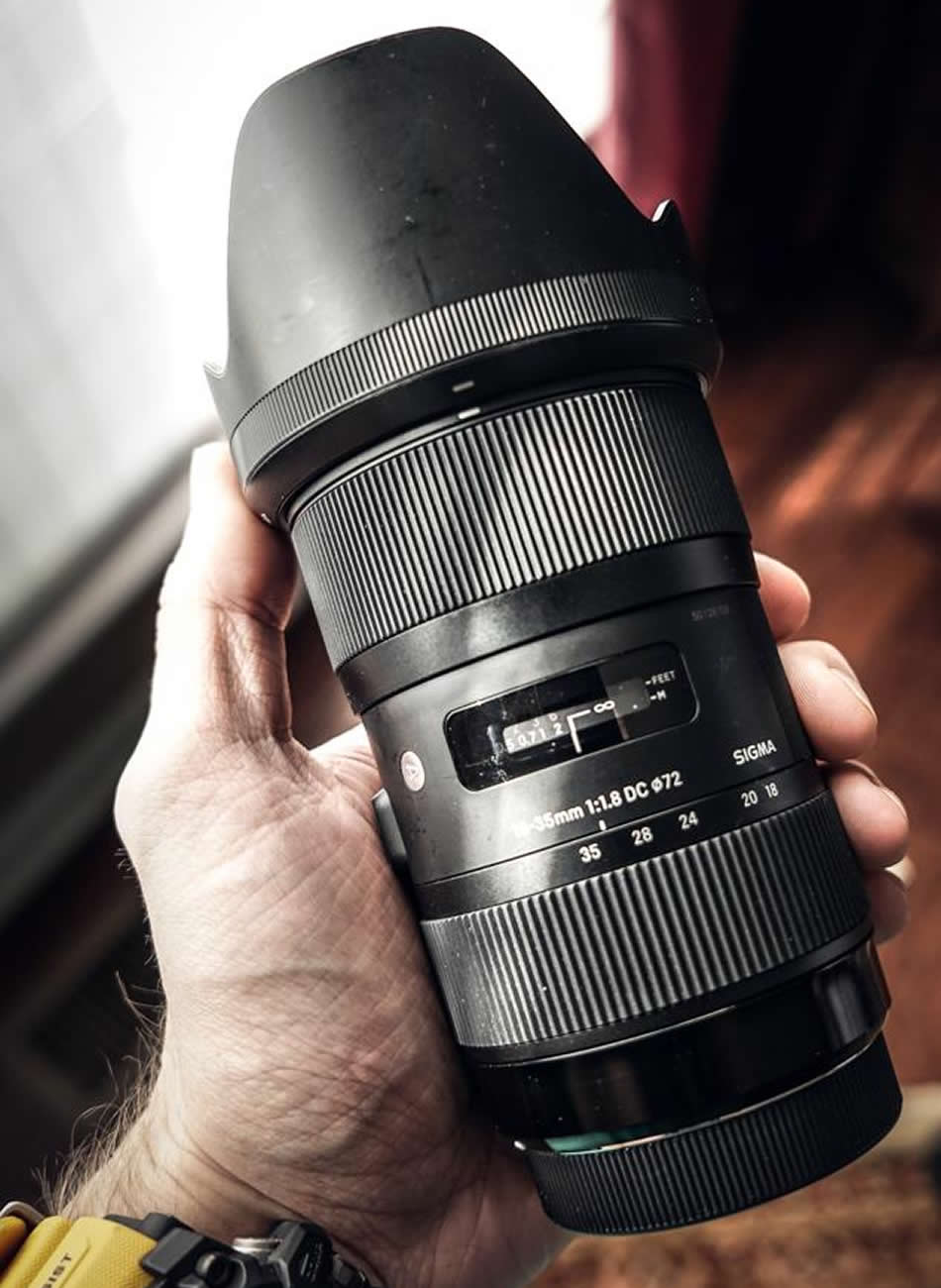 This makes it about 6 ounces heavier than it's in-class cousin, the Canon 16-35mm f2.8 L II, but the Sigma is also about an inch shorter in overall length (and about half the price of the Canon). Here we see a size comparison to one of my favorite lenses of all time, the Canon 50mm F1.4.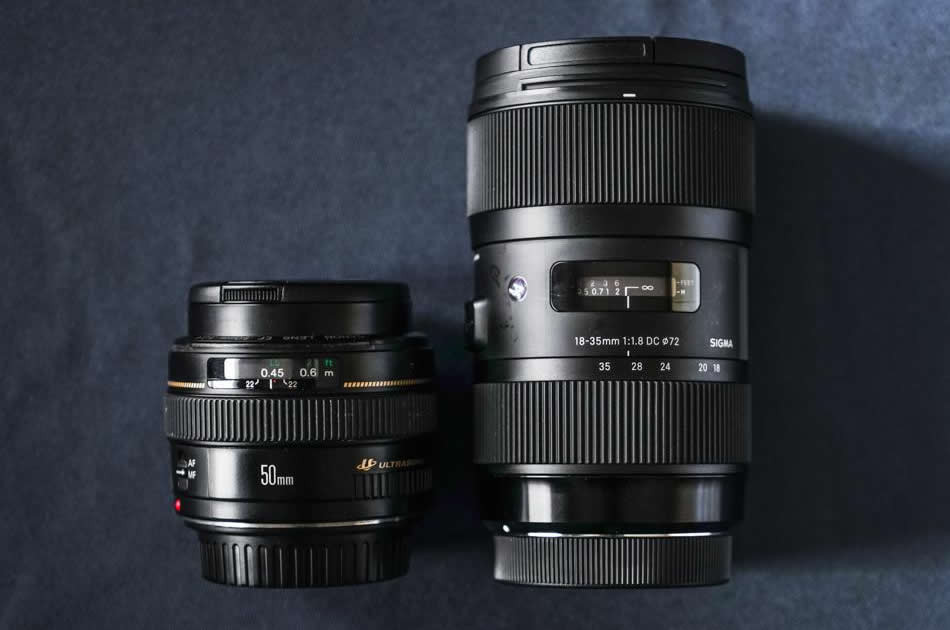 Included in the package is a petal shaped lens hood which fits well and is reversible for carry. Here's a rundown of the particulars directly from Sigma.
| Information | Values |
| --- | --- |
| Lens Construction | 17 Elements In 12 Groups |
| Angle Of View | 76.5 – 44.2 |
| Diaphragm Blades | 9 |
| Minimum Aperture | f16 |
| Minimum Focussing Distance | 28cm / 11in |
| Filter Size (mm) | 72mm |
| Dimensions (Diameter x Length) | 78mm x 121mm / 3.1in x 4.8in |
| Weight | 28.6oz |
| Available Mounts | Sigma, Nikon, Canon, Pentax, Sony |
The actual lens material itself is a point of interest as well. Sigma has introduced a substance called Thermally Stable Composite or TSC. The lens barrel is constructed using this material rather than opting for a metal housing such as aluminum. According to Sigma, the benefits of using TSC is it's resistance shrinking and swelling when placed in temperature extremes (much as aluminum would) while maintaining its relatively low size to weight ratio. There are quite a few pages of lab test results which seem to support the claim. Think of TSC as a next level polycarbonate. It looks like metal… and honestly feels a lot like metal in the hand. During the course of this review I have found zero reasons to doubt it's legitimacy as a lens housing material.
Image Quality
At long last we've reached the part the review that excites me the most. Now we get to talk about…. drum roll… image quality! It's this most important of areas where Sigma has really outdone themselves. This lens has a constant aperture of f1.8 which means that you can shoot a wide open f1.8 aperture from 18mm all the way to 35mm. Given the large aperture capabilities I expected to be able to pull of some really creative shallow focusing. What I was not expecting was just how beautifully creamy the bokeh would be. I attribute this exquisite effect to the 9 curved blades of the aperture diaphragm.
I prefer to shoot portraits at 50mm or 85mm (or longer) but I was surprised to see just how well this lens might perform for shallow focus portrait work. Be ready to make some great background blurs using this lens and while it is by no means intended to be macro glass, it's relatively close minimum focusing distance makes for some passable results to say the least. Autofocusing speed was average but accurate in my opinion using my Canon 7d Mk1 with no need for micro focusing adjustments at the time of this review. Distortion was evident yet decidedly acceptable at 18mm but resolved itself as the focal length approached 35mm.
The sharpness, for lack of a better word, is awesome. Resolution at even f1.8 and f16 was fantastic with the "sweet spot" falling around the old reliable f8 mark. Sharpness does soften at the corners of the image slightly but it is hardly noticeable especially above f4. Chromatic aberration was also respectably low at f1.8 and virtually nonexistent when shooting at smaller apertures of f8 and above. Colors look to be impressively reproduced as well. Overall, this lens completely shocked me in terms of image sharpness. Very much deserving of its designation as an "Art" lens.
These are some unprocessed sample images to demonstrate the edge sharpness fall-off at f1.8, f5.6, f8, and f16 respectively. All shot at 35mm focal length.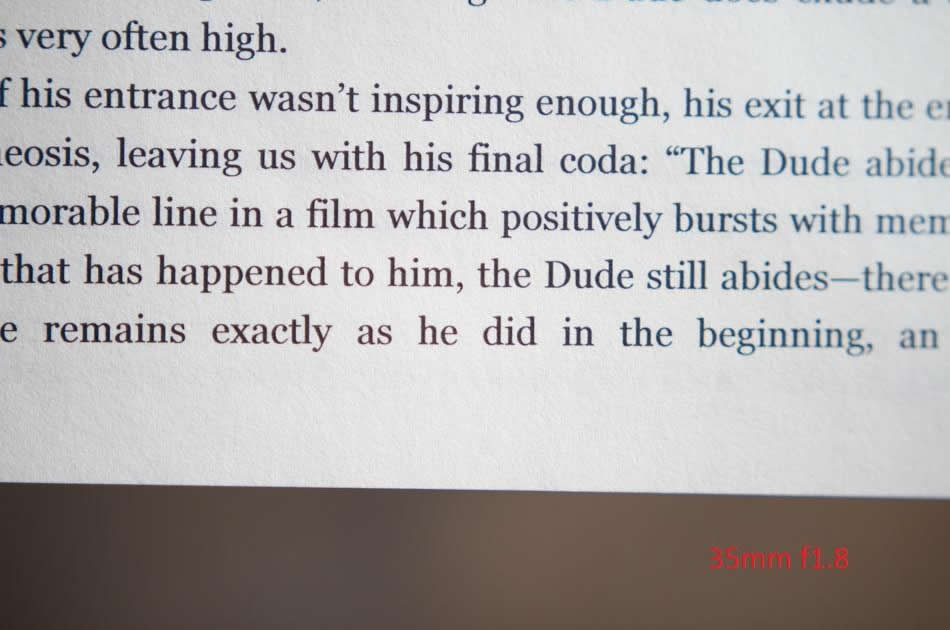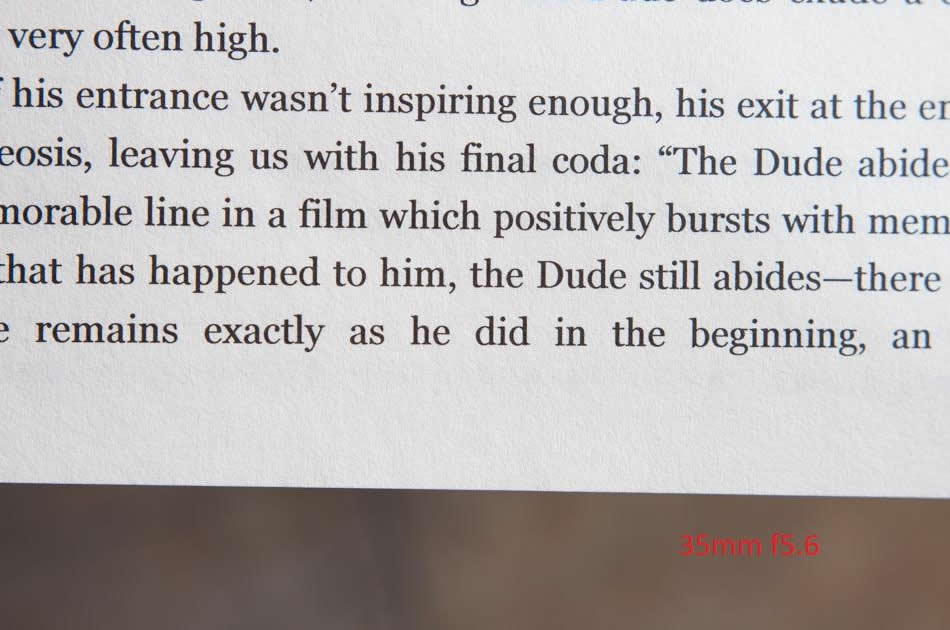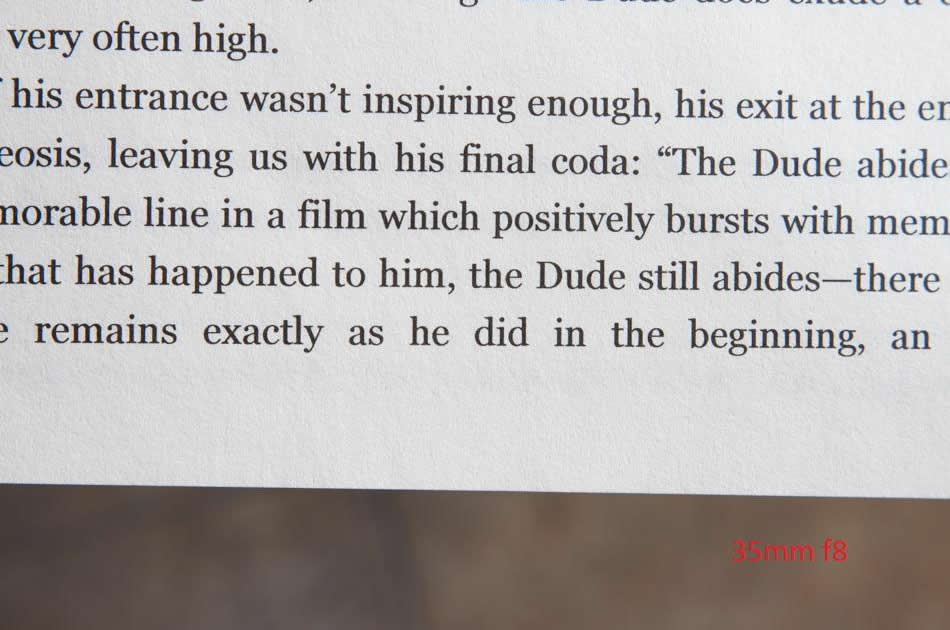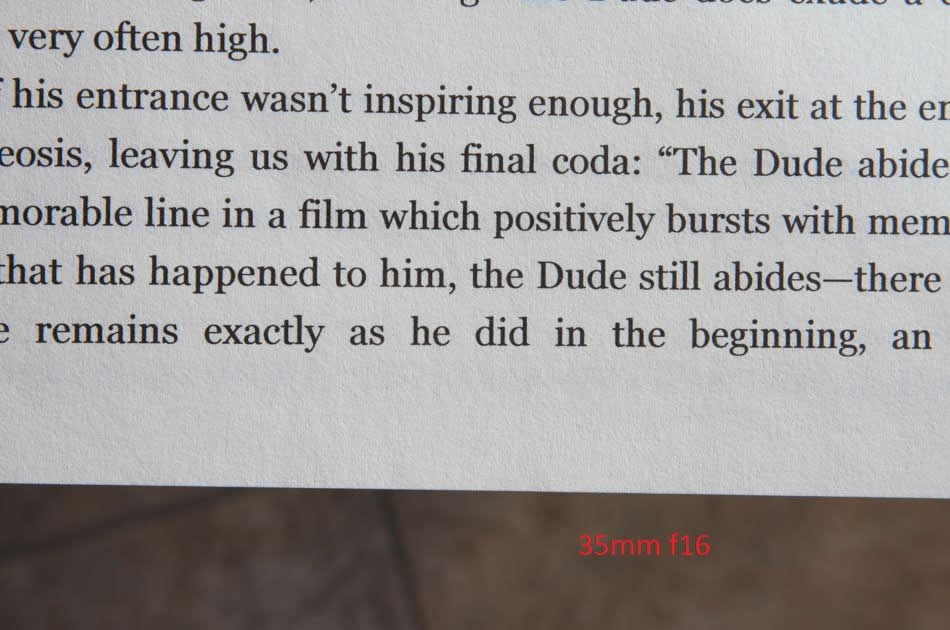 Conclusion
Exceptionally high standard is a phrase that suits the Sigma 18-35mm f1.8 DC HSM Art exceedingly well. I absolutely love this lens. It is built specifically for APS-C(cropped sensor) digital camera bodies and will enable the photographer to squeeze every some impressive quality into their images. It is fantastic in low light conditions with the constant f1.8 aperture and delivers dreamlike blur with its nine curved aperture blades.
Landscapers, generalists, and even portrait shooters will find a use for this lens. It is built robustly enough to handle the everyday day grind and tough enough to follow you to where the photos are. This was one of the most enjoyable pieces of glass I have ever evaluated. Overall, it is a wonderfully executed offering from Sigma. I love this lens.
As always, here are a selection of test images made using the Sigma 18-35mm f1.8 DC HSM A fitted to a Canon 7d Mk1. All images made by me. Processed in Lightroom and Photoshop CC 2015.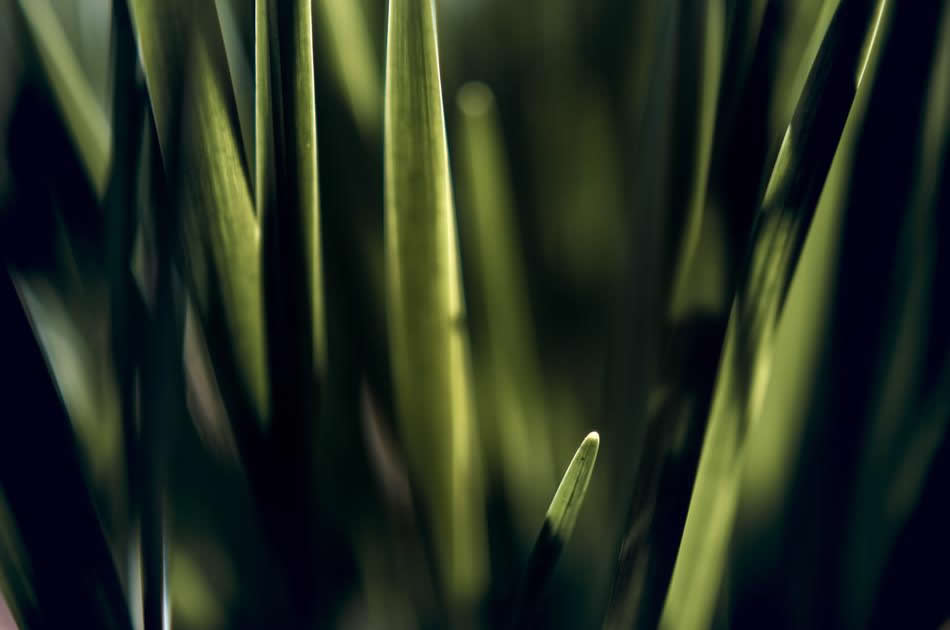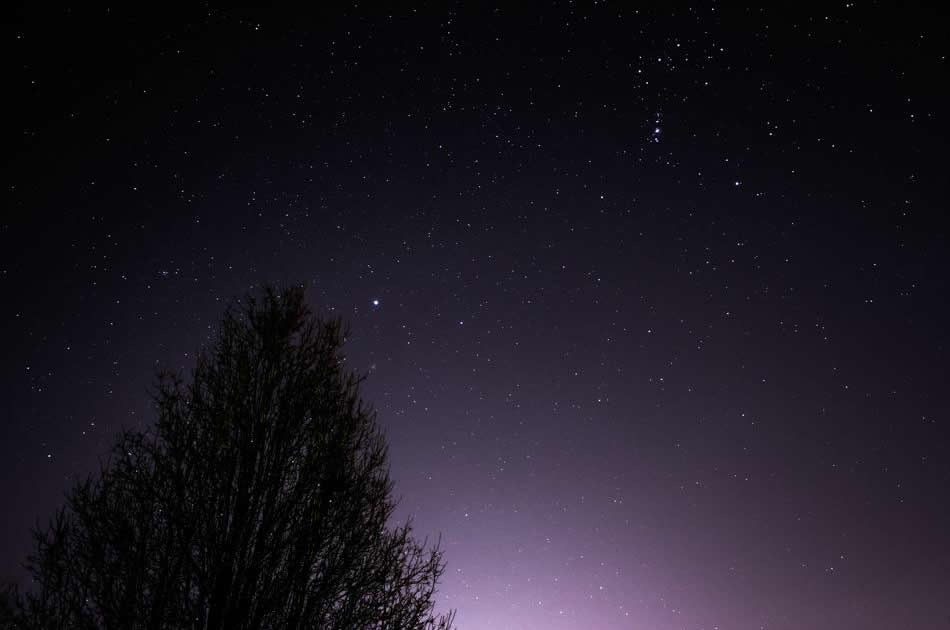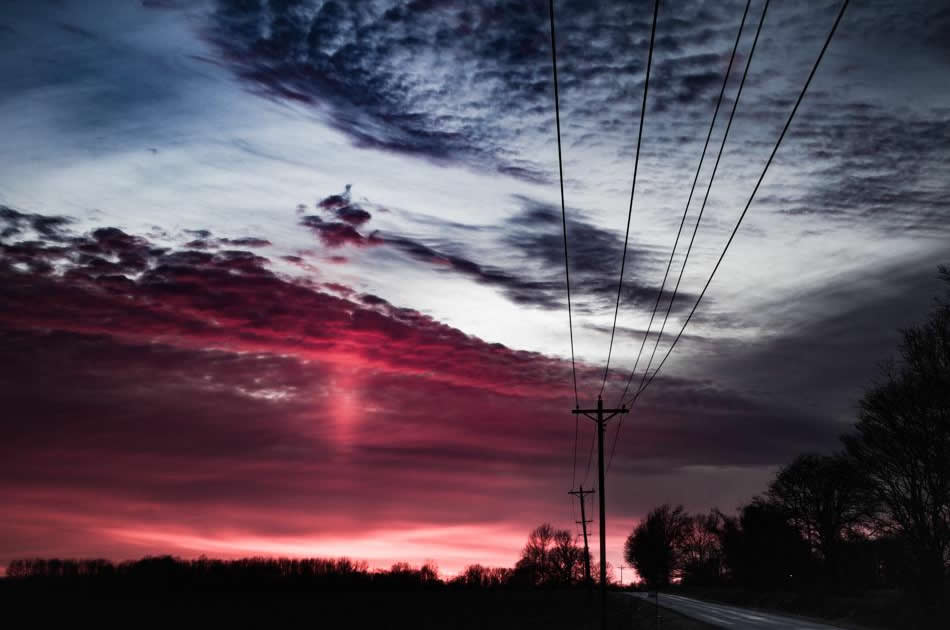 You can purchase the Sigma 18-35mm f1.8 DC HSM A on Amazon, and it's available in Canon, Nikon, Pentax, Sigma and Sony mounts.