Interview With Photographer Brian Griffin About His New Book, Pop
Born in Birmingham in 1948, and a graduate of Manchester Polytechnic, Brian Griffin is one of England's most creative and influential photographers. His career has been hugely varied but from the late 70s onwards, he began to shoot the musicians and bands of the day.
Now, his huge music photography archive has been put together in a new book, simply entitled 'Pop'. I caught up with Brian to discuss the book.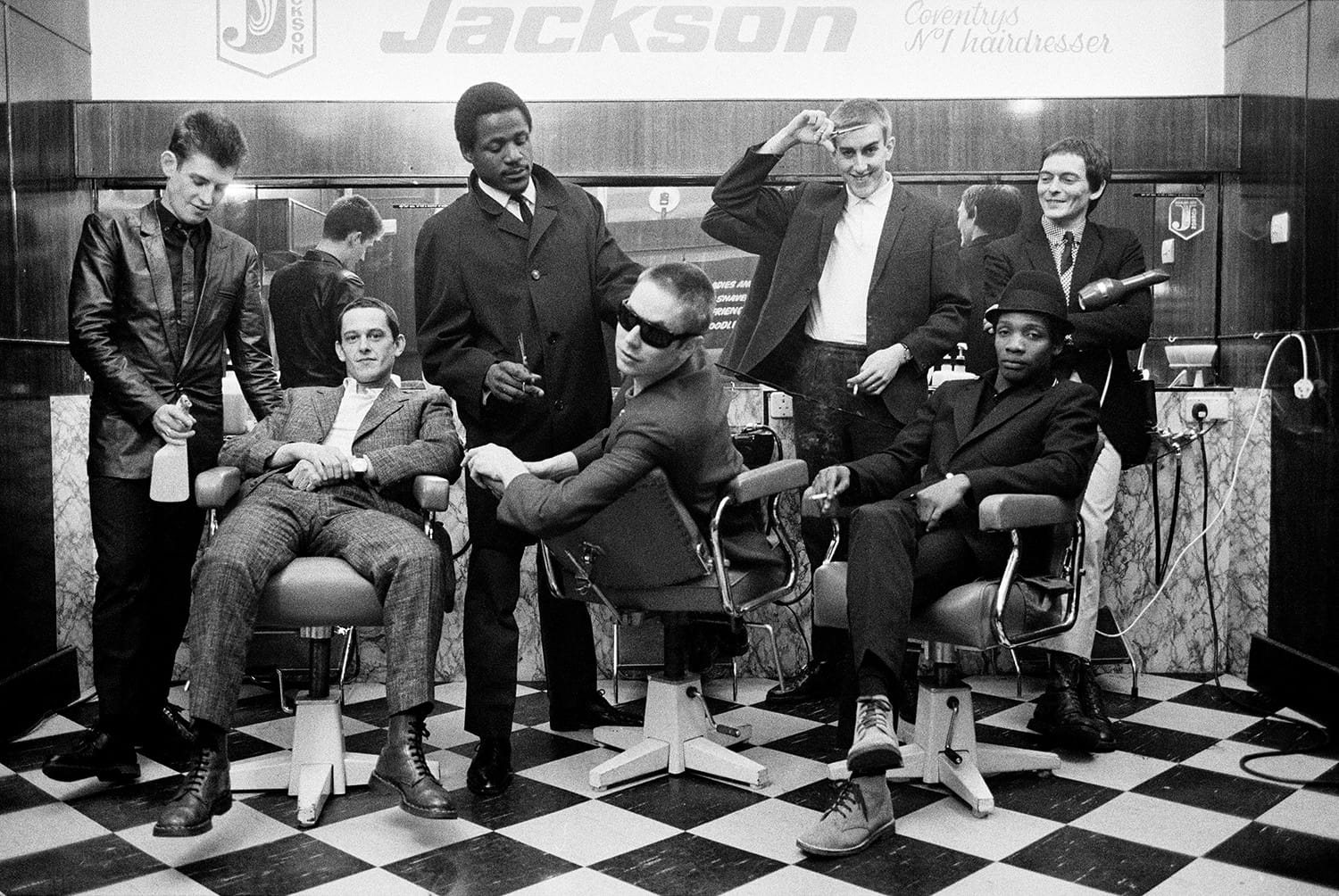 Hi Brian and thanks so much for chatting with us. First question – how did the book come about in the first place?
The book started to gestate in a minimal way in 2003, but it never got anywhere! In 2005, it rose up again and I got a basic dummy done with a few album-sized pages, but there was no interest. Then, in 2008 we put together a sizeable dummy together, which was about half the size of Pop. However, the partner at GOST books at the time didn't think it would be successful with so many different artists and that it wouldn't appeal to enough people. So the project dropped off the radar. But then, in 2016, Stuart Smith, the co-founder of GOST, stopped me in the street and suggested that we got on with it!

Stuart and his team helped me put together a Kickstarter campaign to raise money, with a target of £30,000, towards the publication of the book. I didn't know anything about Kickstarter, but it was arduous. You have to put a lot of effort in – I lived with it 24/7, pumping social media and putting together a series of films to promote it. You only have 30 days to raise the funds or you loose it all.

The response was incredible – we were looking for £30,000 and we raised £33,000. And then we had people coming in who had missed the Kickstarter! In the end, we raised about £35,000. It enabled us not only to publish, but also to publish the really big book I wanted (although I actually wanted 500 pages and we settled on 400). The book was put together with Terry Rawlings, a music writer who lives locally to me and so was always on hand to discuss things!

We could only afford to print 1200 copies and we were also tied in to a launch exhibition at the Lodz Festival in Poland. But I knew the book would sell stacks! We've only got 80 books left and we've posted out over 500 just this week (signing all those copies wasn't fun!). I knew the book would grow in stature over time. Stuart said to me in June that if I sold 400 by April 1st 2018, he'd buy me a 7 course-tasting menu at Gordon Ramsey's restaurant in London and now he owes me a very expensive meal. We're hoping to do another print run for next year.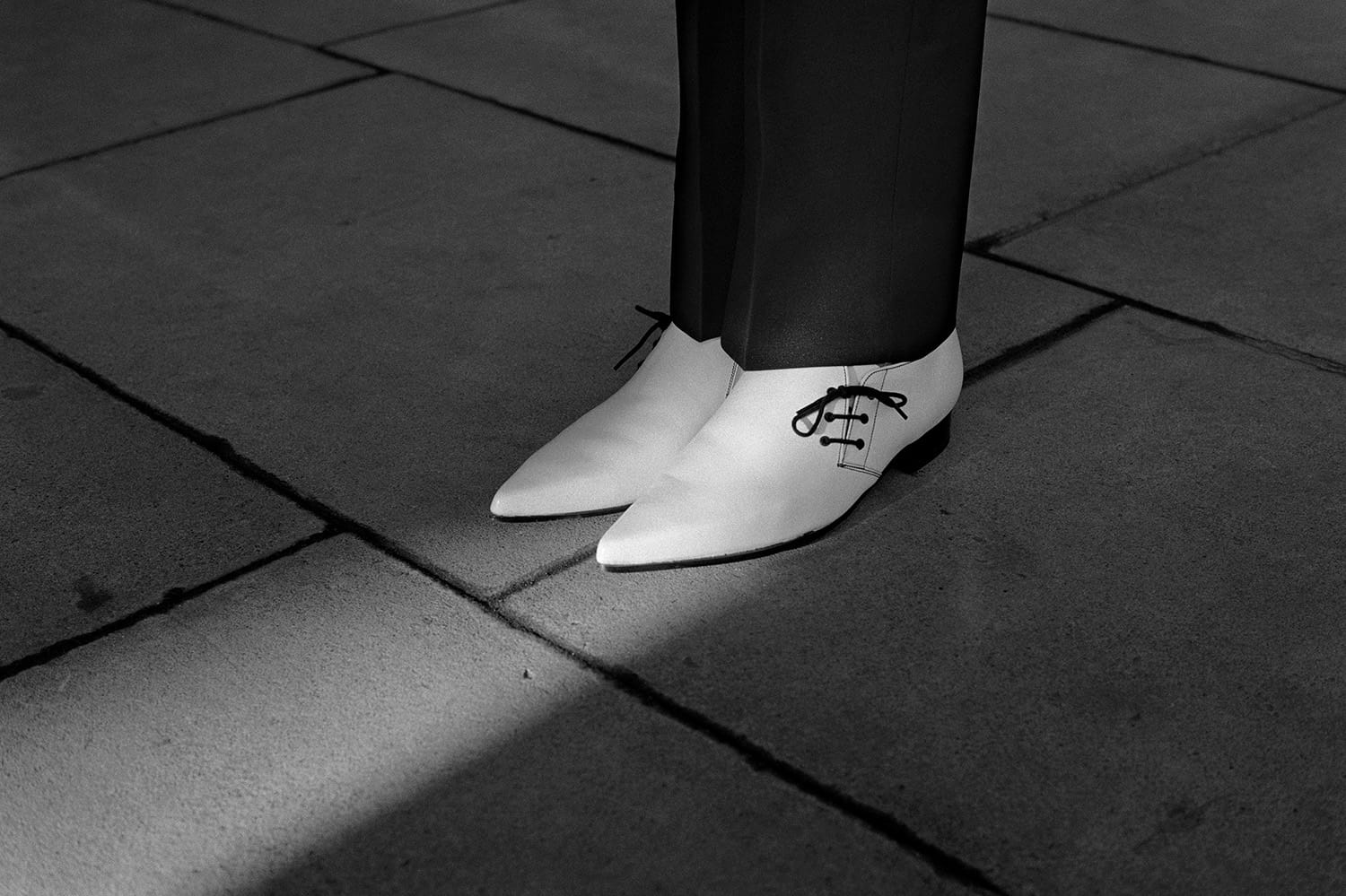 What got you into shooting music in the first place?
I fancied broadening my outlook and there were a lot of bands in suits that seemed similar to the businessmen in suits I was used to photographing. I loved music – in fact I had a little discotheque called 'Plum' on Wednesday night in a pub near Birmingham when I was younger. The claim to fame of Plum was that Robert Plant's wife used to come to the disco when he was on tour. I photographed a couple of bands before I made a serious effort and in fact the first one was The Clash for the Radio Times. So I had some decent photos in my portfolio and I knew Elvis Costello was signed to Stiff Records, so I went to visit them. In fact Elvis had left for Radar Records, but I met the boss Dave Robinson and he booked me for my first shoot, photographing the album cover for The Parkerilla by Graham Parker and The Rumour.
And how many artists are in the book?
I think there's about 100 musicians / bands in the book and around 164 record sleeves. There's a concentration in the late 70s and through the 80s, and one or two later than that. The book is a bit like a music encyclopaedia. It's all dated and chronological – putting it all together was extremely time consuming. But the book is a geek's book – for vinyl geeks! I even surrendered my whole record collection for pledges and bought all the ones I didn't already have.

Apart from the last few shots in the book, everything was analogue so I had to go through every single negative sheet to see what was there and research where I could buy albums and singles from. Then I had to find out if there were any sleeves that I'd shot that I had forgotten about! And I did actually find some stuff that I'd shot that I couldn't remember! There was a band called Babaluma and I didn't know who they were. I sent the photo to John Pache who commissioned me for the shoot and he couldn't remember them either. Fortunately Terry Rawlings recognised the drummer and that's how we found out who the band were. The funny thing is that I'd photographed them in John's car!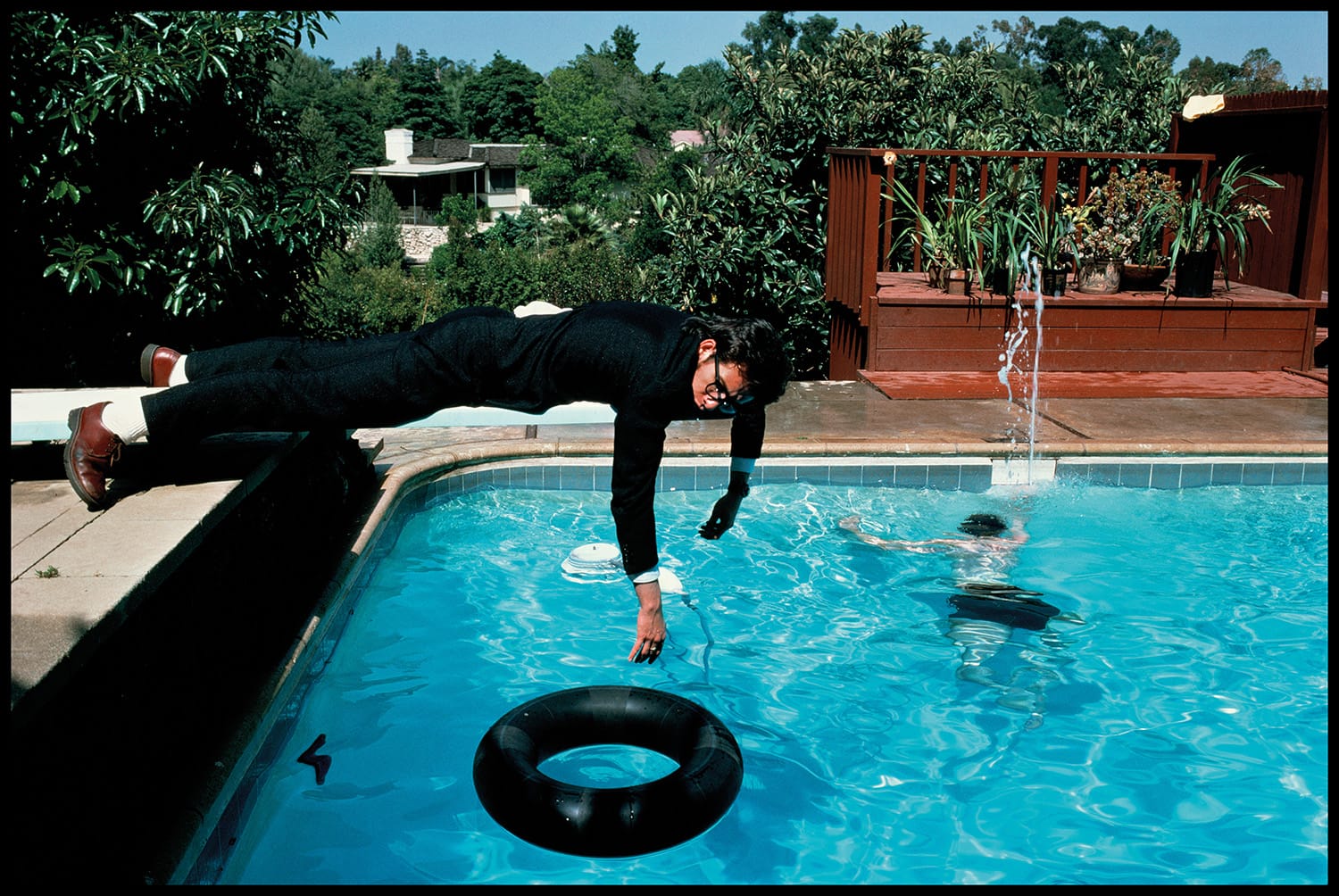 What equipment and lighting did you use for the photos?
When I started out in the period of The Clash and Joe Jackson I was shooting with a 35mm Olympus OM-1. Then in 1979 I bought a Hasselblad and they were the mainstay. I used Redheads and Blondes and supplemented them with Bowens Flash Spot. And then I got 4 Multiblitz Flash heads with a 250 joules rating – they were both portable and mains power. I remember when we shot A Broken Frame (Depeche Mode) the lights had to be right on the edge of the frame and were right on their limit so that we could combat the natural light.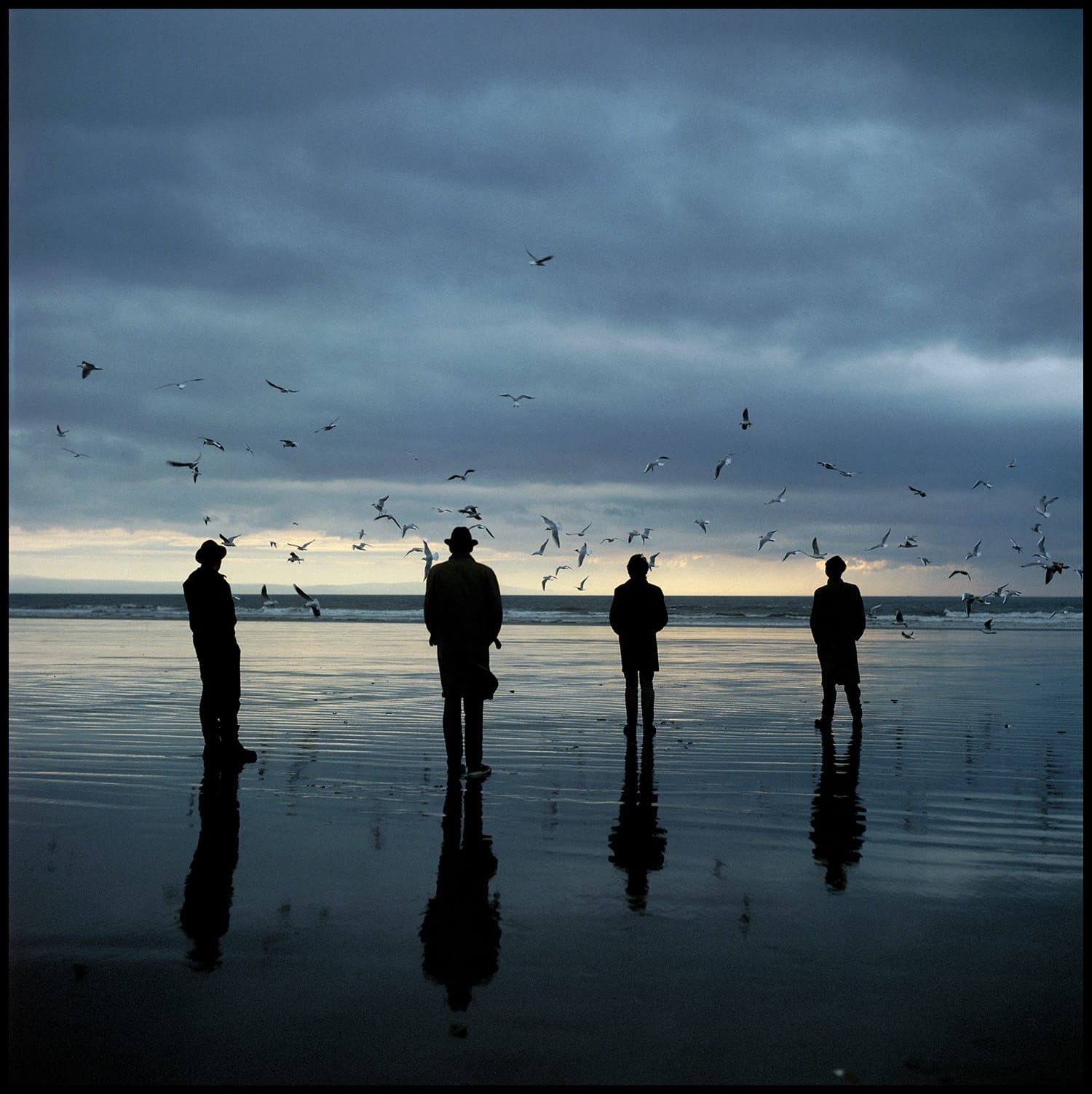 How did this work compare to your corporate work? Was it a real juxtaposition or did you find you could draw parallels between the two?
Definitely a juxtaposition. But I actually didn't find it as interesting as the corporate work. That was weirder and more surreal, whereas the band members with their funny haircuts looked like they should be odd! The bands were a pain in the arse a lot of the time. But corporate work was very low paid, whereas music work paid far higher rates.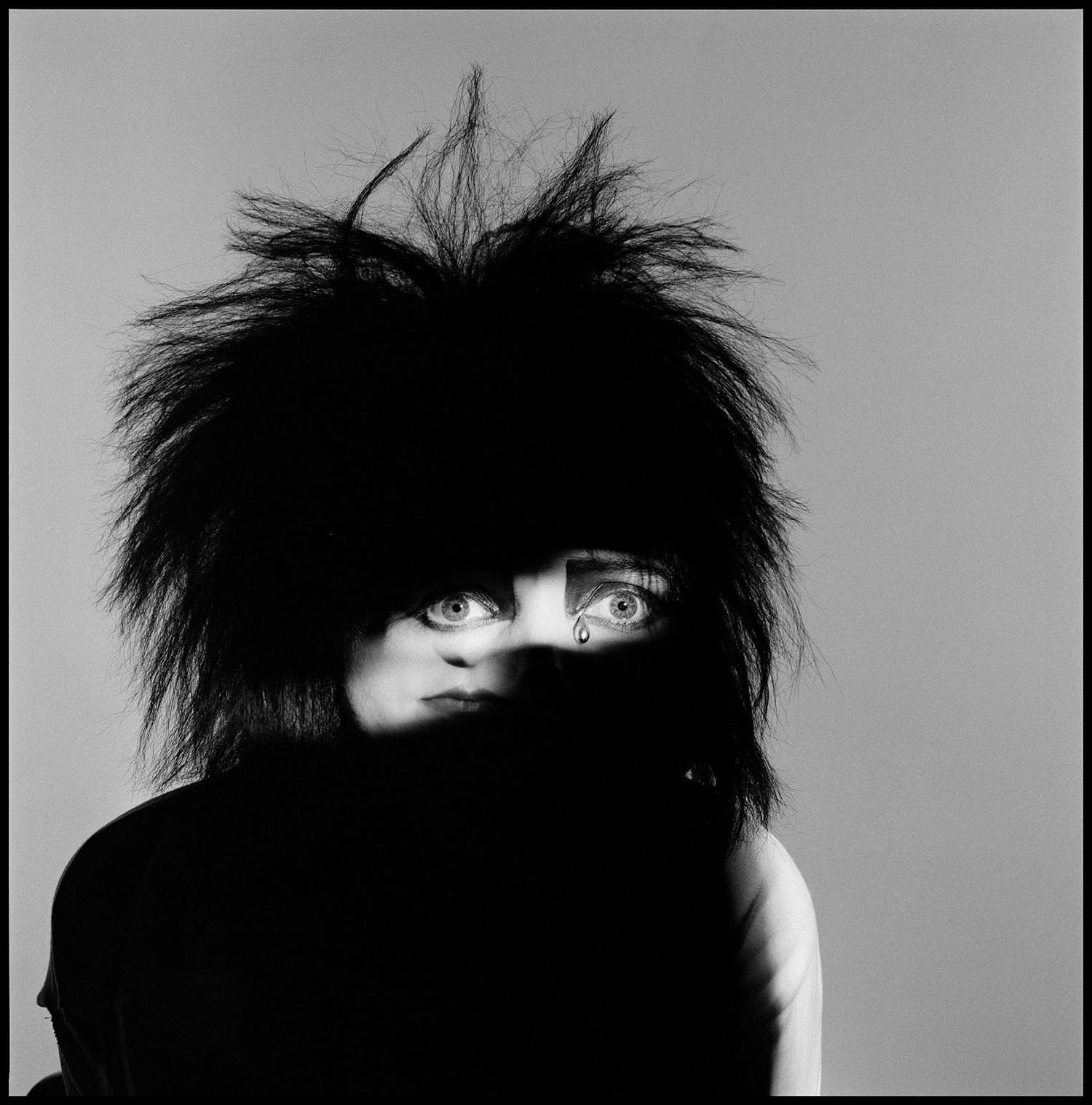 Do you have a favourite shot in the book?
Not really, although I do like the Depeche Mode stuff and in particular the shots for Construction Time. We shot on a mountain in Switzerland and the main prop was a proper full weight sledgehammer. We took it all the way from Rotherhithe to Switzerland in a black bin liner and when it hit the metal carousal in Switzerland it made an almighty clunk. The sound attracted the airport police over straight away and we were pretty close to being arrested. I can still picture the scene!

I also enjoyed the complexity of using knicker elastic and multiple exposures, such as the triple exposure in the shot of King Sunny Adé. Joe Jackson wouldn't work with me again after the Look Sharp album because all I'd shot were his feet, but that album made him famous. And I remember Echo and The Bunnymen's producers being pretty freaked out when I shot them in silhouette, but that cover has now become quite famous.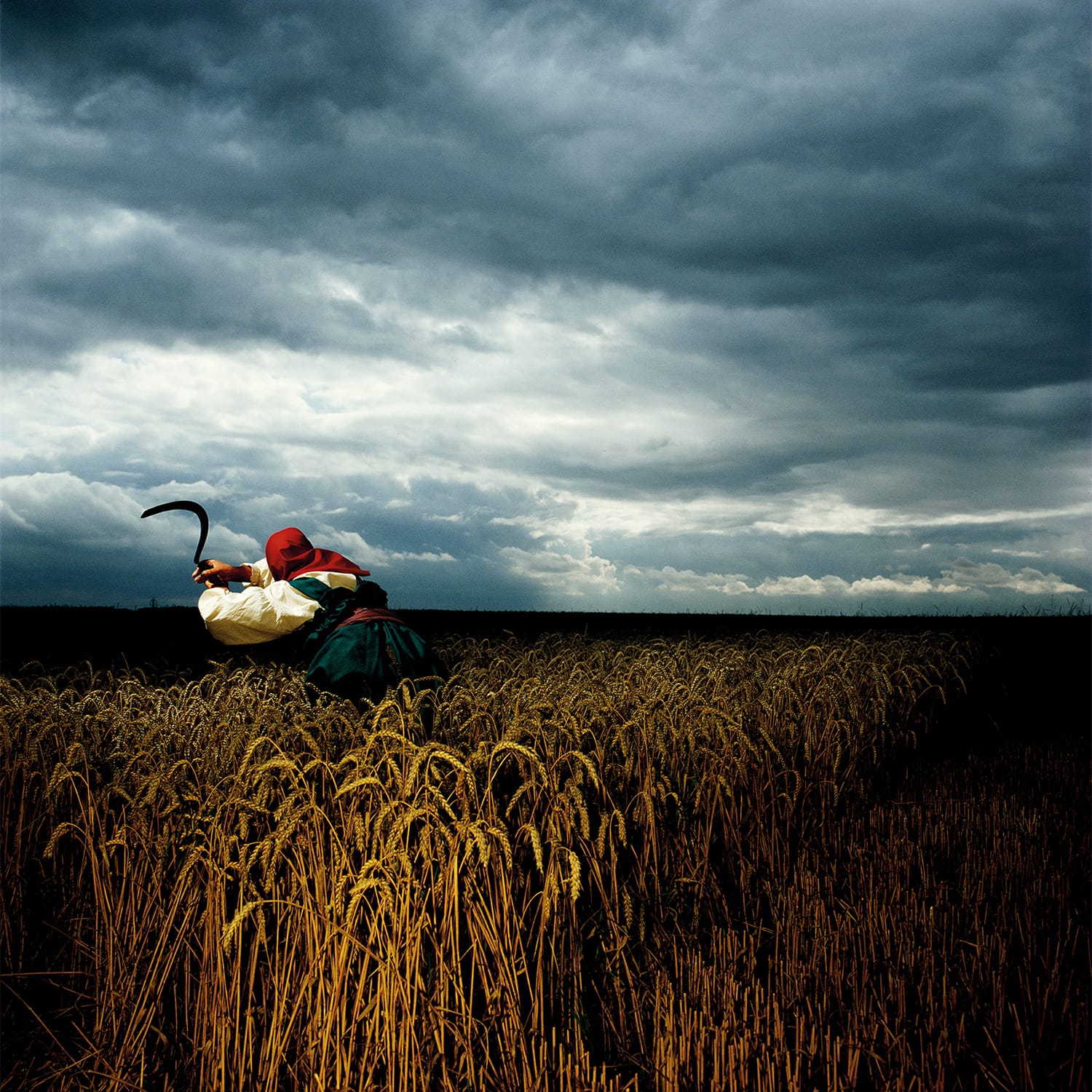 And what are the plans now for the book?
We're going to do another print run of the book. I've just opened an exhibition in Naples, Italy with 33 pictures from my collection – all original vintage and beautifully framed. It's on for 3 months and all the images are from Pop. This weekend (9th December) another show is opening in Holland, which is almost an installation, with videos and loads of different size photos. I'm hoping that the Naples show will move on to Milan and the Belfast Photo Festival are also thinking of having a show. Hopefully we'll have a UK tour next year.
If you owned any albums from the 70s onwards, it's likely Brian shot many of the covers. You will find the likes of Depeche Mode, Spandau Ballet, Ultravox, Queen, Peter Gabriel, Kate Bush, Iggy Pop and Bryan Ferry featured in the book, alongside a host of other famous (and not so famous) faces.
Pop by Brian Griffin is available from GOST Books.