Old, Inexpensive, and Tack-Sharp: Canon's Best Lenses You Don't Know About
These days, it seems that if you want to get a nice sharp lens, you have to spend $1000 on a piece of L glass. Aside from the nifty fifty's of the world, there are very few lenses that deliver quality results at a low price. But if you look harder, there are actually a few old lenses that still offer amazing quality for extremely low price. How is that possible? Well, it is. Keep reading to learn how.
When Canon released the EOS system in 1987, they completely replaced the old manual-focus FD lenses. FD lenses were incompatible with EOS – only the new EF lenses would work. So Canon released a lot of quality EF lenses to use with the new cameras. From '87 till the late 90s, Canon produced these older-style EF lenses. In the 2000s, most of them were discontinued. Today, they're virtually unknown to most Canon shooters.
First, a disclaimer: most of these lenses, while very good quality, are still below L glass. Modern advancements have made amazing improvements in lens technology, which is to be expected. However, if you can't afford a $1,000 lens, you can't beat the value these lenses provide.
28-80 f/3.5-5.6 USM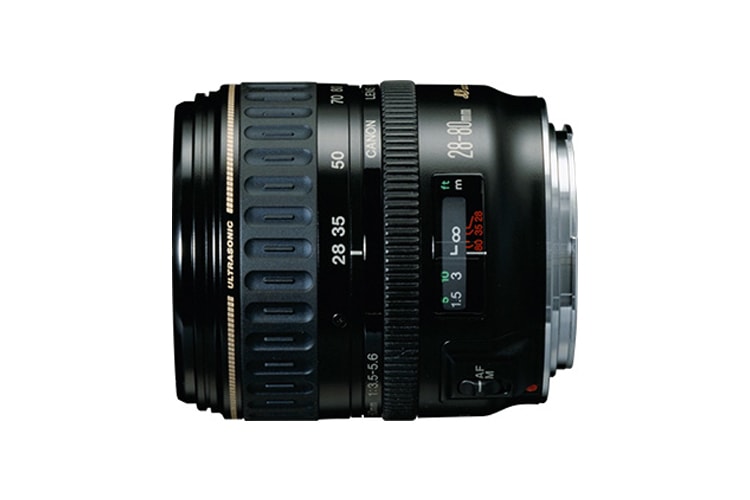 This lens is probably the highlight of this post. It's simply a stellar lens which is usually sold for under $100. Now, Canon produced many different models of 28-80 kit lenses. This one was the first, and the best. Each time they released a new one, the quality slowly went down. This is the one with the USM design and the metal mount.
Anyway, now about this lens. As I said, it's a quality piece of glass. The image quality is very nice, and the build quality is simply unparalleled at its current price range. It has a nice metal mount, focus distance window, and nice focus and zoom rings. Here's the kicker though: it features the fast USM ultrasonic autofocus motor. This is ring-type USM (there are other types, but ring-type is the best. Other 28-80 lenses have USM, but it's not the ring-type like this lens has). AF is fast and snappy. If you need a general walk-around zoom lens on a tight budget, you simply can't beat this lens. It also makes a great backup for a newer zoom lens.
It is a discontinued model, which means you'll have to find a used one. However, this is good for you, because it'll be much cheaper than your average new lens. Many people have started to notice the quality of the Canon 28-80 USM, which has caused the price to go up slightly. But the average used price on eBay currently seems to be between $50 and $100, which is a steal. Definitely a good option for a general zoom lens.
70-210 f/3.5-4.5 USM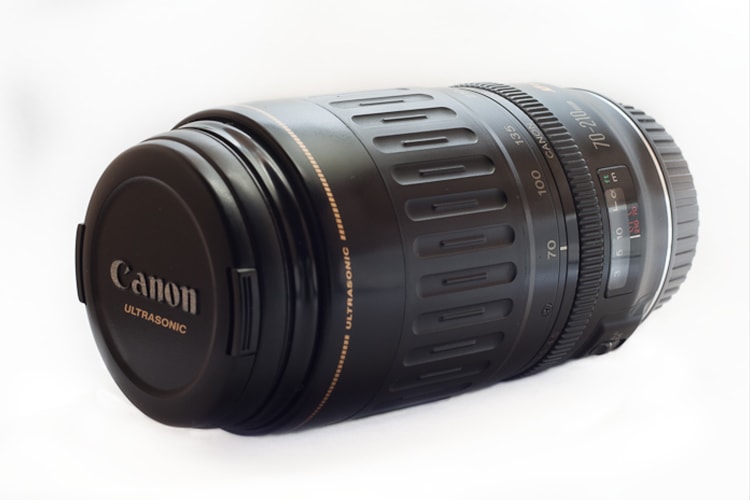 This is the telephoto brother to the 28-80 USM. This 70-210 f/3.5-4.5 lens is very similar: same design, construction, and build quality. It sports the same super-fast autofocus motor. It's virtually the same lens, just with a different focal length. Although not as nice as the modern 70-200 L lenses, it's definitely an option at around $100. This lens is a great option if you're looking for a budget telephoto that will deliver decent results. The USM motor will be useful if you shoot fast action requiring fast AF tracking.
100-300 f/5.6 L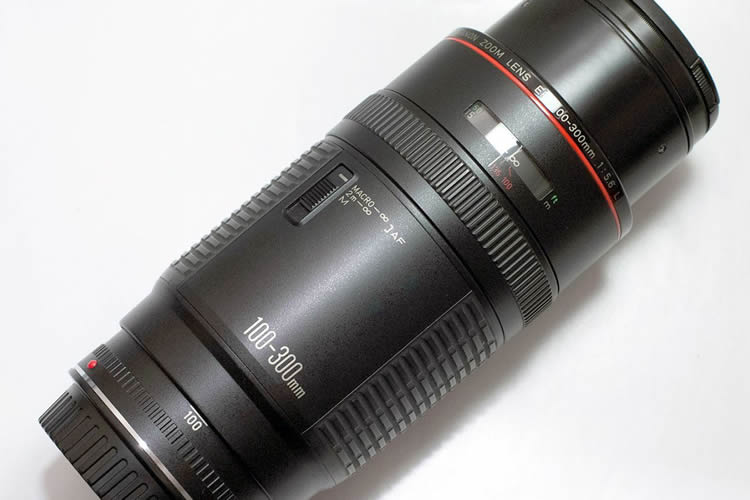 The 100-300L has the honour of being the most inexpensive L lens you can buy on the used market. This lens is a classic – it goes way back to the beginning of the EOS system in 1987. You can tell how old it is by the push-pull zoom design. But don't be fooled by its looks – the 100-300L performs very well. It was made up to L standards, including UD and fluorite elements (certain glass that Canon uses in L lenses), which means the image quality is quite good. It's also got that wonderful bright red ring.
This piece of glass does have a few downsides. First, it's a push-pull zoom, so the operation will be very different than the ring zooming found on modern lenses. Also, it uses Canon's AFD (arc form drive) autofocus system, which isn't all that fast like USM. So it's not an ideal lens for fast-moving sports or any action that requires AF tracking. But if you're just looking for some more zoom reach with good image quality, I definitely recommend checking out this lens. It can be used for macro shooting as well, with its 4.6 ft. minimum focus distance (MFD). The 100-300L is an old lens, so it's a bit difficult to find a good used one. There are plenty of them out there though, and if you're patient and you look for it, you'll find one.
100-300 f/4.5-5.6 USM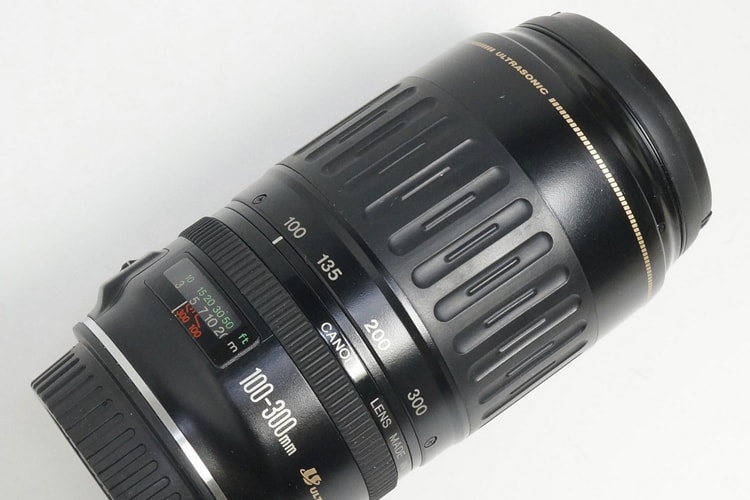 This is an alternative to the 70-210 USM telephoto with a bit more reach. The two lenses have very similar specs and design. The 70-210 has a faster aperture but not as much reach. The 100-300 f/4.5-5.6 USM is an excellent option for the times when you need a longer telephoto lens. It's great for shooting sports, wildlife, and other action. The USM autofocus motor will keep up with the action. This lens gave me lots of excellent sports and wildlife photos for years before I upgraded to the 70-200L.
You're probably wondering why I included two 100-300mm lenses in this post. Well, each has its own advantages. If you shoot a lot of action and need AF tracking, the USM motor in the 100-300 USM lens will be helpful for you. You'll probably find the AFD motor of the 100-300L to be a bit slow. If, however, you don't need fast autofocus, and you'd rather get the advantage in image quality that an L lens offers, go for the 100-300L. It's a bit more expensive, but it's got that red ring and the L image quality that comes with it.
24mm f/2.8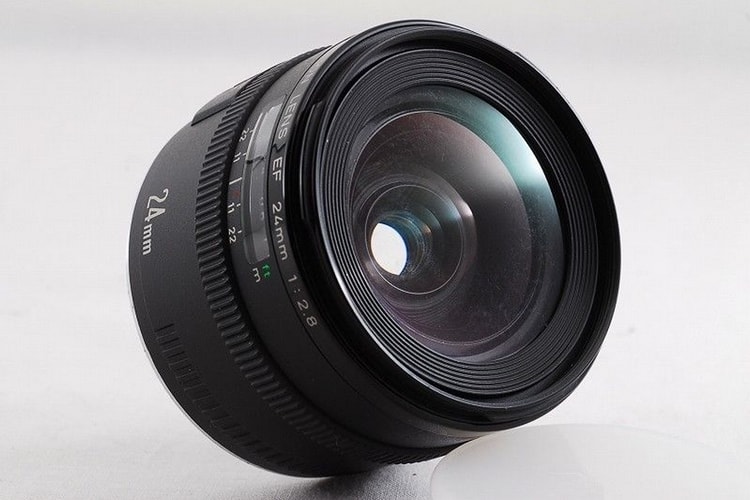 The 24mm f/2.8 is the only prime in this group. It's an old one, released about a year into the EOS system. But it's always been a great lens. For a long time, this was the only 24mm prime option in the Canon lens lineup (before the two L versions and the recent IS version). So it's provided an excellent wide-angle length for years.
I own this lens myself, and it's my go-to for wide-angle shooting. I love this lens – it's small, light, and inexpensive. But it's also sharp as a tack. I keep this thing on my 5D Mark II most of the time. The 24mm focal length is more useful for wide-angle if you have a full frame camera. 24mm is a nice wide focal length. However, when used on a crop DSLR, it becomes 36mm… which can be good or bad depending on your needs.
If you're looking for a wide-angle lens, 36mm probably won't do it for you. But if you want a general walk-around prime lens that's a bit wider than 50mm, 36mm is great. I've found this focal length to be the sweet spot for general shooting – it's wider than 50mm, but not too wide. In either case, the 24mm f/2.8 is an excellent little lens that offers amazing value for its $200 price tag. I can wholeheartedly recommend it as a lens that has earned a spot in my camera bag.
28-70 f/3.5-4.5 II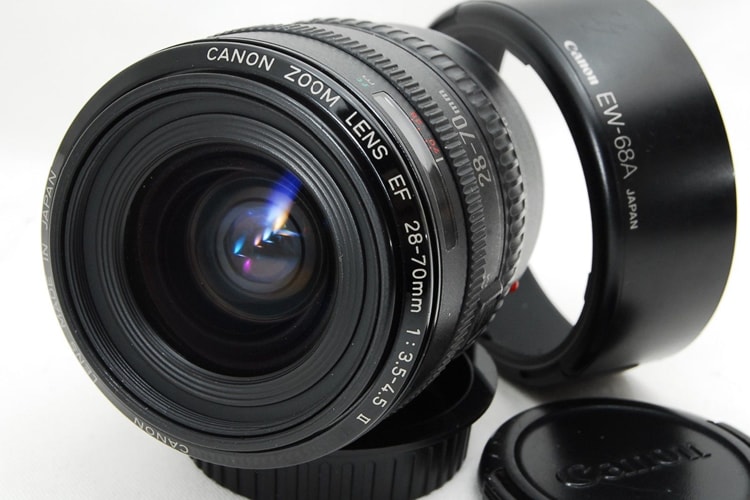 Here's another general zoom alternative: the Canon 28-70 II. This lens is a beast. Don't let its humble design and average build quality fool you – this lens performs extremely well.
No, it doesn't have fast USM autofocus like the 28-80, and the 28-70's design looks a bit old. The focus ring is narrow, and the build quality is simply average. But this lens is still a massive value, simply because of its glass. The images it produces are very sharp. Some say the image quality is on par with L lenses. You can find this lens on eBay for $100 or less – a bargain.
Conclusion
If you can't afford an L lens yet, don't just look for the cheapest option Canon currently offers. If you're willing to buy a used lens, you can get L-like image quality for a fraction of the price. The quality you can find in these lenses for under $100 is astounding. So don't limit yourself if you can't afford an L.
You now know a secret that most Canon shooters don't. So take advantage of it – pick up one of these lenses, shoot some photos, and see for yourself!