Review of KateBackdrop: Affordable & Quality Backdrops for Photographers
If you have worked as a portrait photographer in a studio, especially in a home studio, you know how important your backdrops can be.
Portrait backdrops are as varied as the photographers who use them. Some are rolls of plain white paper. Others are hand-made and hand-painted canvas, which can be considered works of art themselves.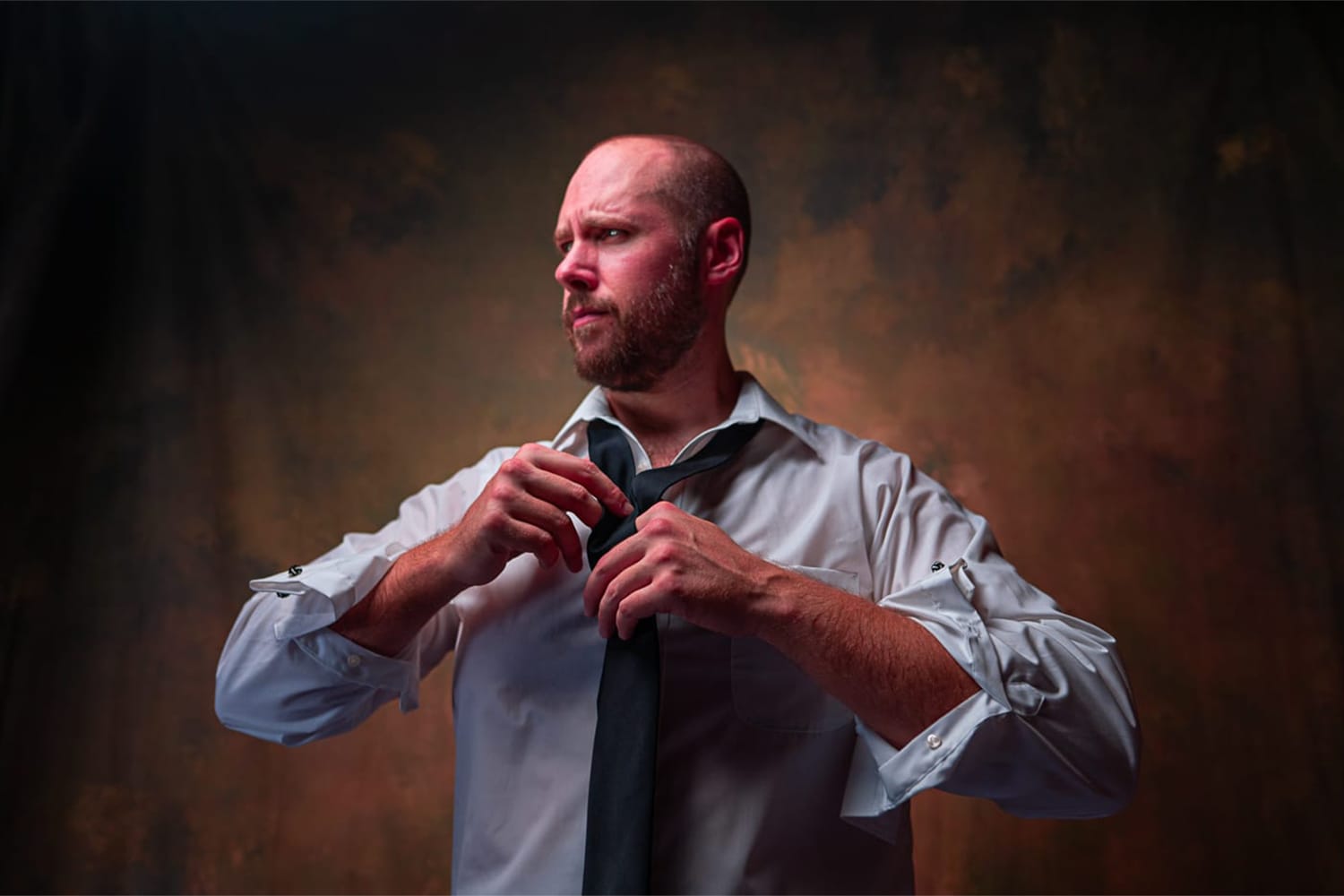 In other words, the backdrops you choose can be as simple or as complex as you are willing to make them.
Then, we have KateBackdrop. They specialize in microfiber cloth backdrops for both the professional and hobbyist photographer, whether on location or in the studio.
The folks at KateBackdrop were kind enough to send me a couple of their microfiber backdrops to test and review. I had already heard that these backdrops were extremely versatile, lightweight, and great for the budget portrait shooter.
Let me share with you what I learned while using these backdrops.
First Impressions
After about two weeks from the time of shipping, the two 8×14 feet (240cm x 430cm) backdrops arrived at my door. Given the size of my hanging system (more on that little adventure later), I required a relatively large size backdrop.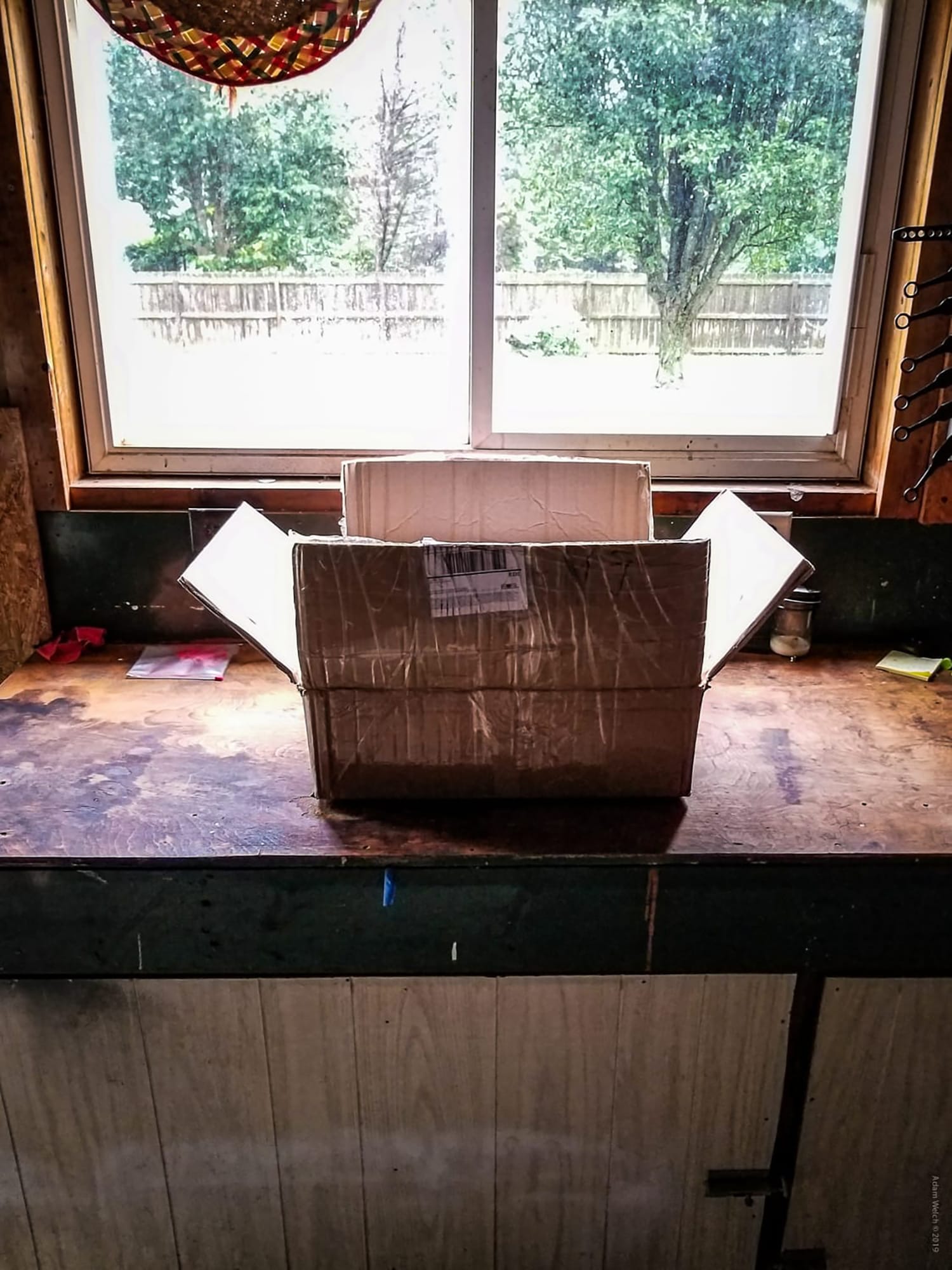 The backdrops themselves were packaged in sealed plastic bags. Removing them from the packaging, I immediately was struck by just how lightweight the backdrops truly feel. Imagine one big, heavy-duty lens cloth, and you'll have a good idea of the fabric construction.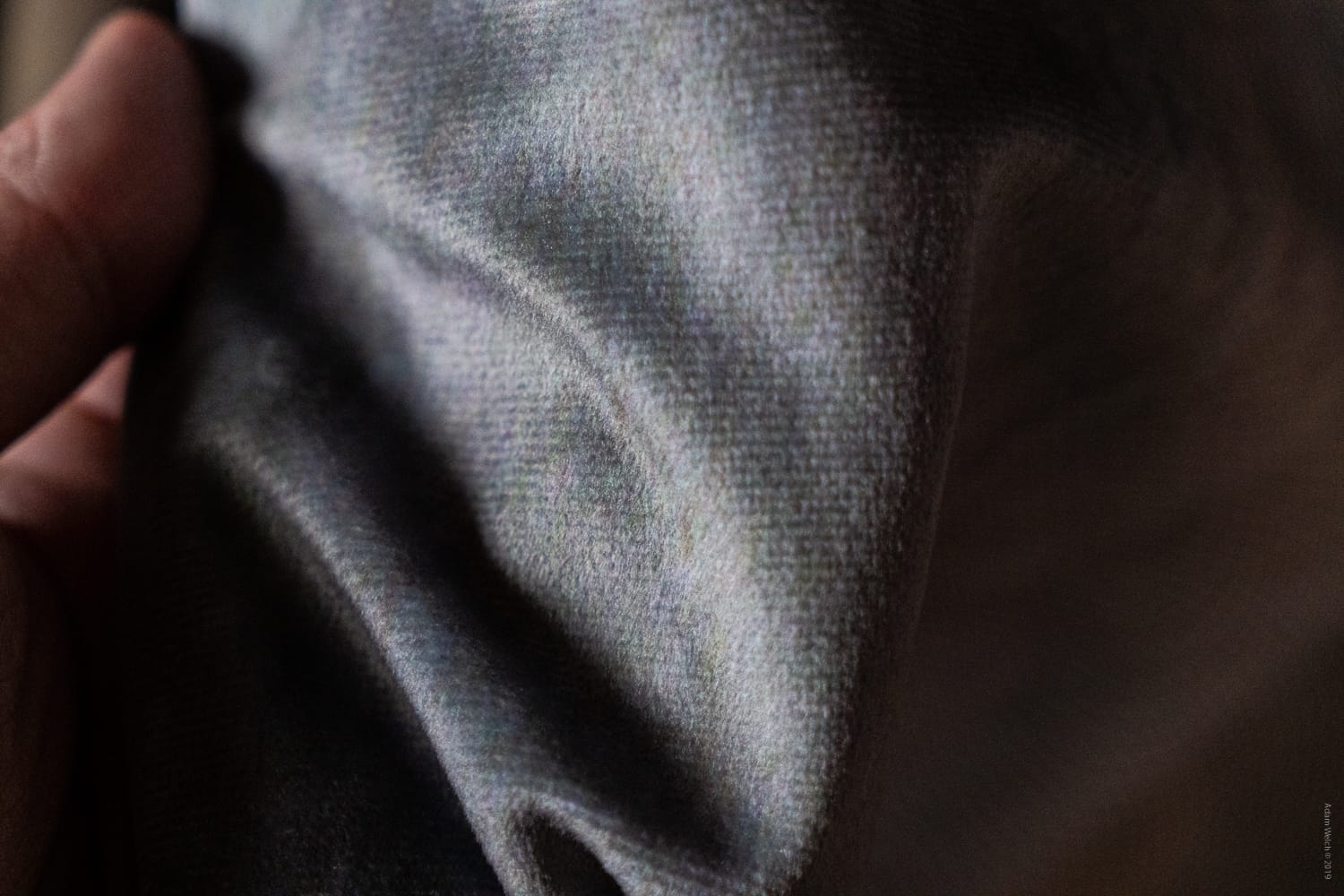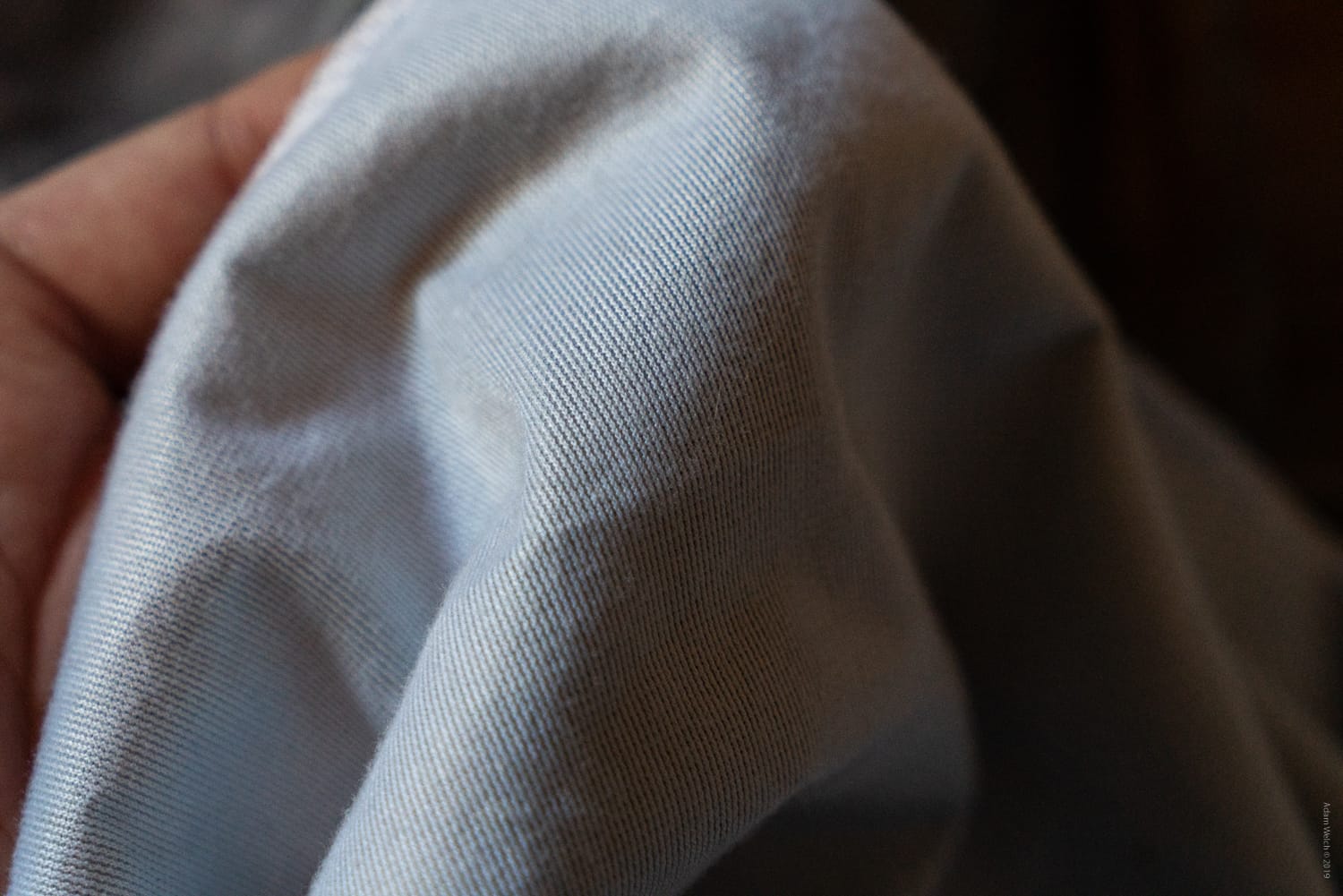 I had noted from other reviewers that the backdrops' fabric arrived slightly creased and wrinkled from the company. This proved to be true in my case as well.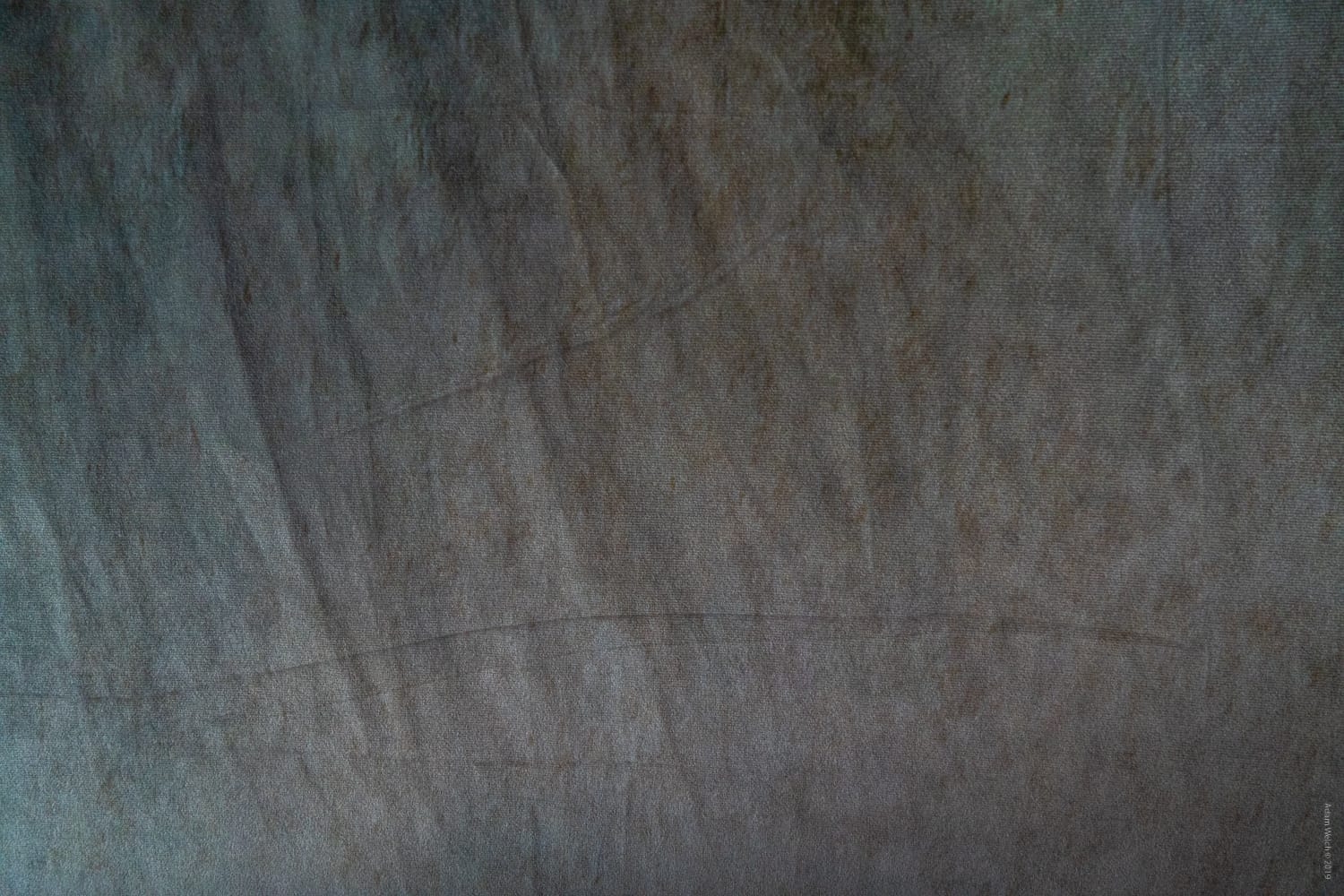 Luckily, KateBackdrop states the fabric can be ironed on low heat to remove the wrinkles. For me, seeing as the backdrops were relatively huge, I opted to toss mine in the dryer for about 15 minutes to relax those wrinkles.* It worked quite well with most of the wrinkles disappearing. In the future, before any real client work, I will likely use a portable clothes steamer to flatten the fabrics of the backdrops further.
*Clothes dryers vary greatly in terms of temperature. Use good judgment if you choose to use a dryer to release the wrinkles from your backdrop.
All the stitching, both at the perimeter of the backdrops and the sleeve, was well executed.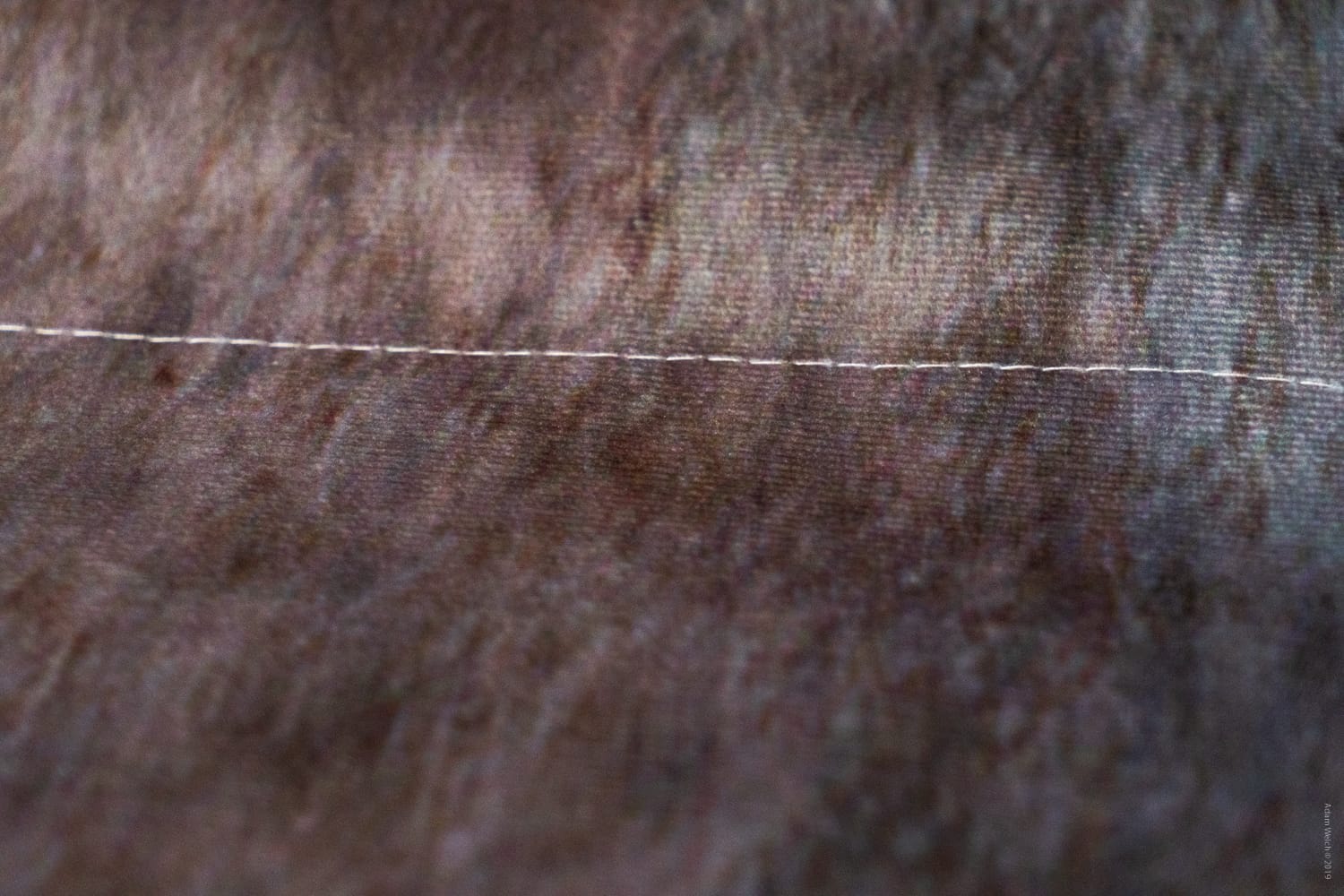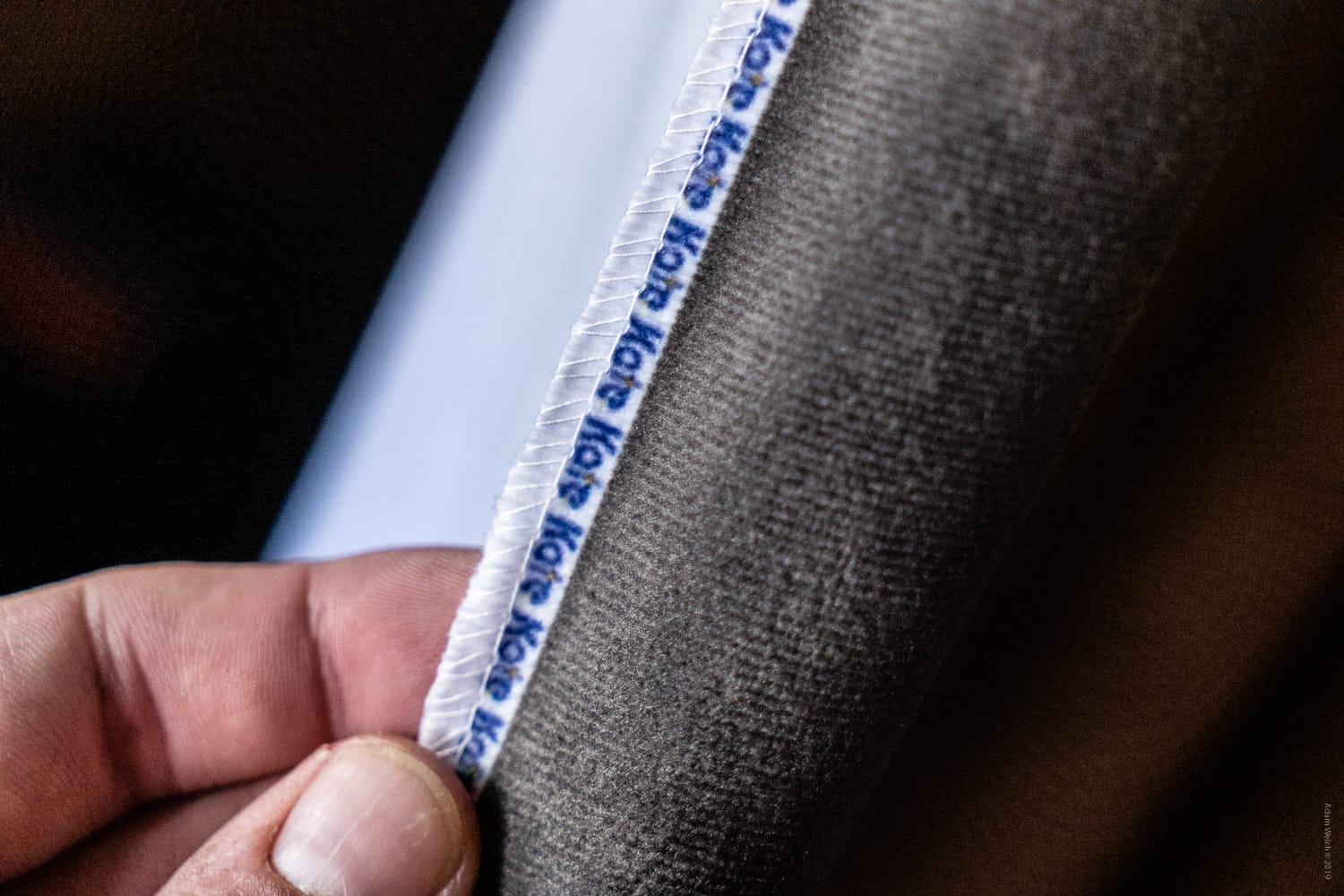 For coloration, I opted for the brown oil painting and abstract rusted iron.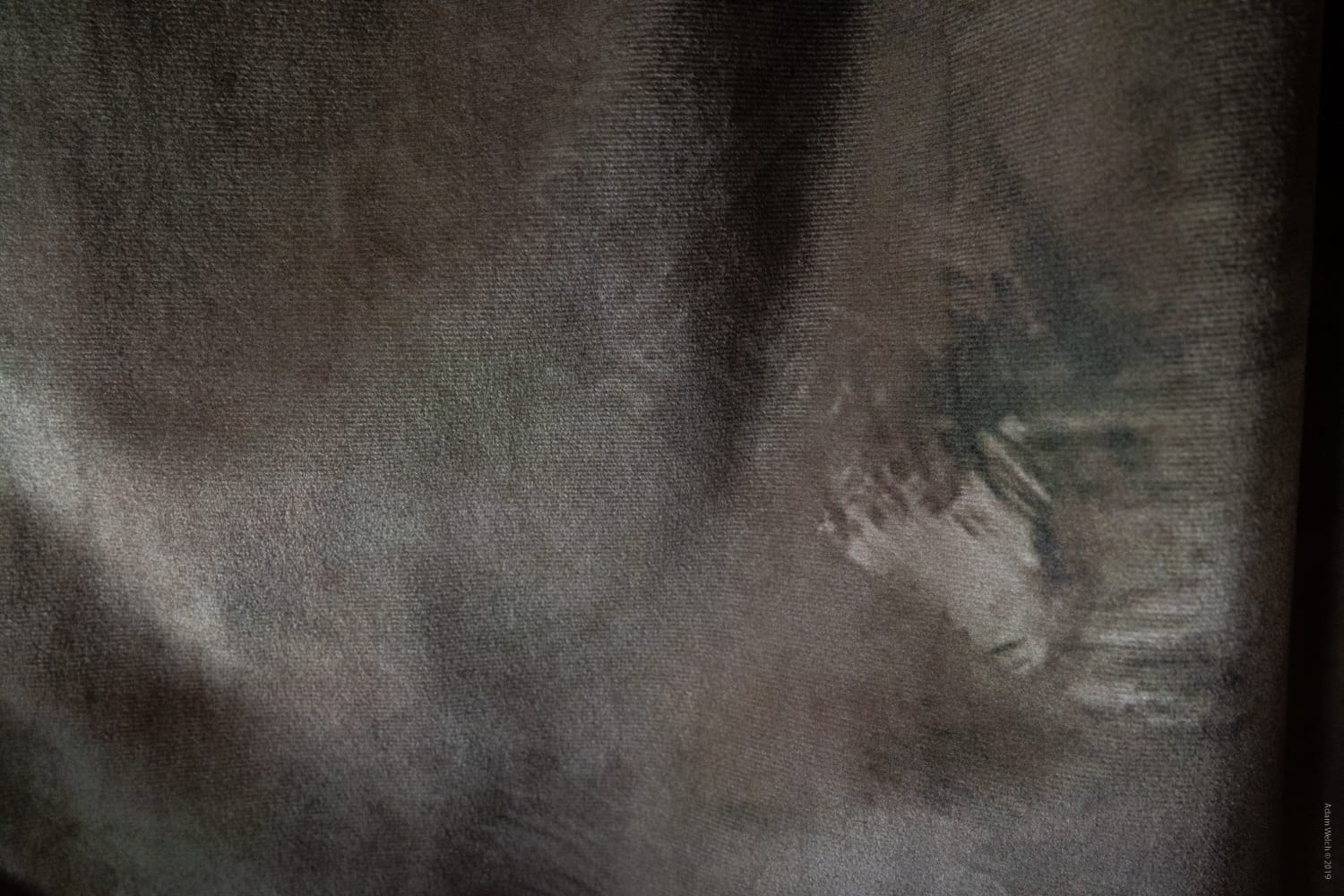 My reasoning for this was born from my shooting as many black and white portraits as color. So, I wanted to be sure the backdrops worked well across a wide range of wardrobes, eye color, and skin tones and shooting with either black and white film or digital black and white conversions.
That meant that a more colorful backdrop, such as the rusted iron, which is essentially an abstract mixture of blue and gold, could be easily adjusted for black and white luminance using the HSL Panel in Lightroom.
Hanging and Use
My original intention was to hang the backdrops using my roller system. However, there were a few unforeseen obstacles (nothing to do with the backdrops), which forced me to mount the backdrops more straightforwardly.
Of course, showing you exactly how I hung and used these backdrops is much more productive than just telling you about the experience. Have a look at this video, which chronicles the entire operation from start to finish. There is also an in-depth breakdown of the images, lighting, and camera setups used towards the video's end.
Here are a few image samples from my tests with the backdrops.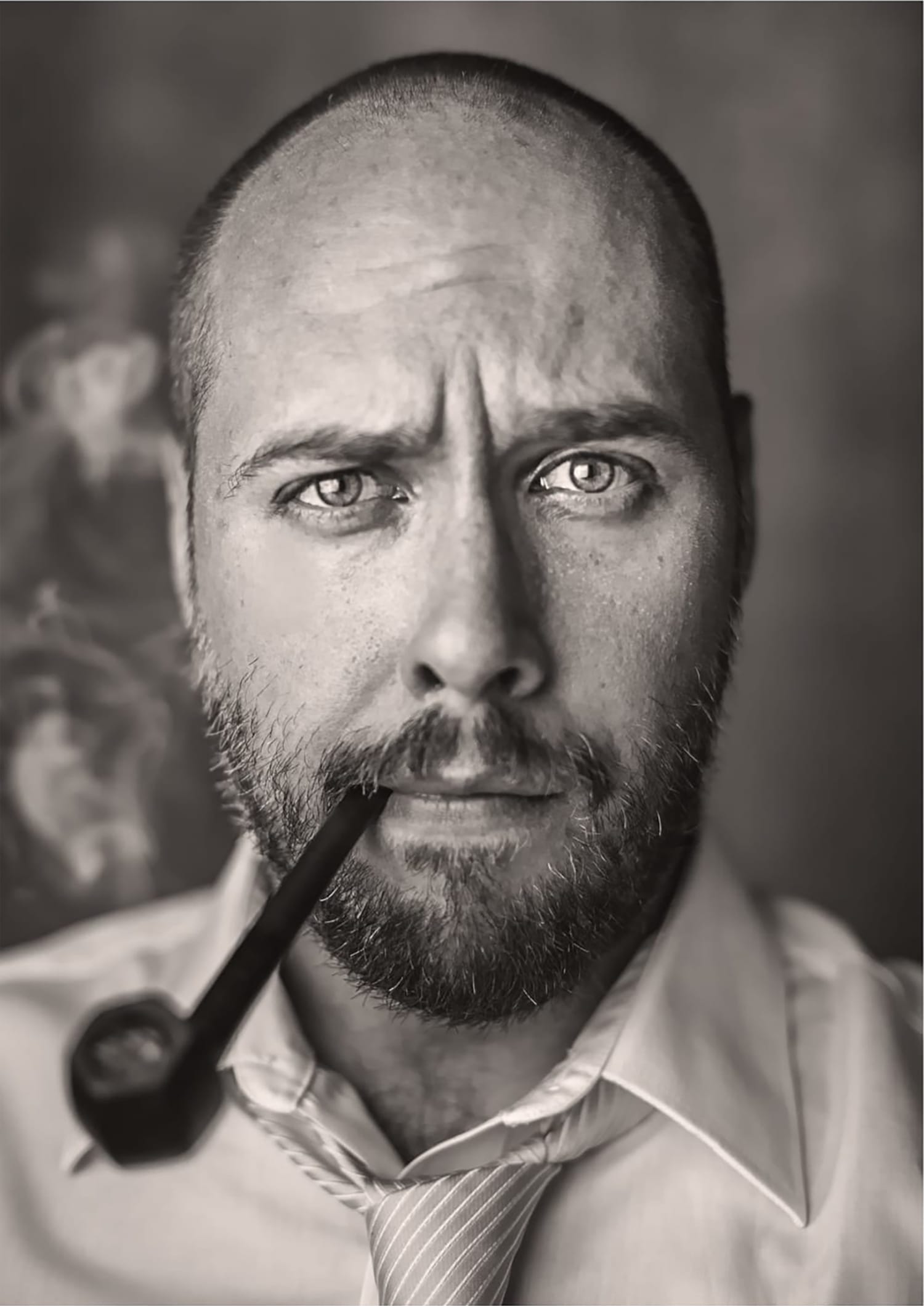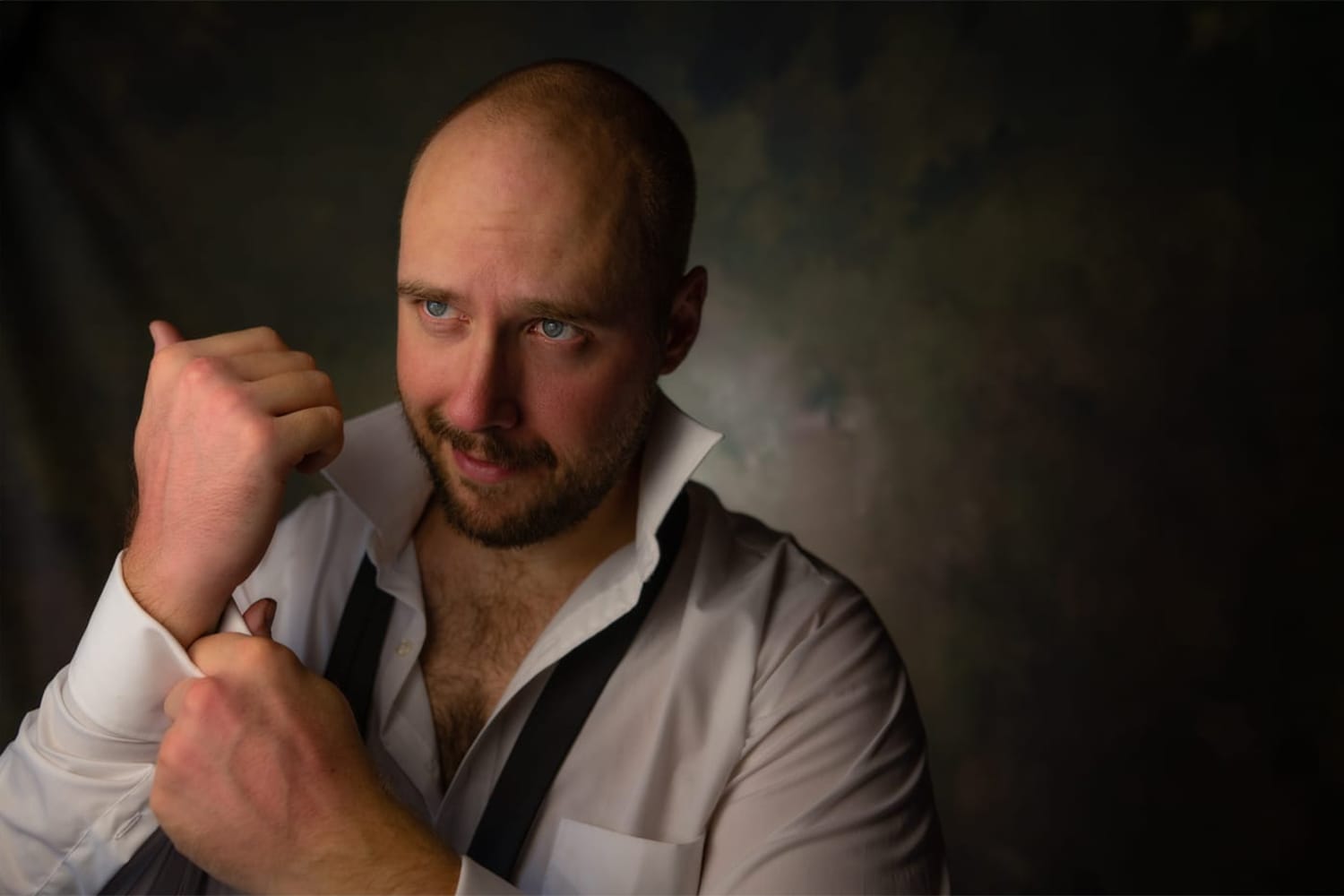 Considerations and Observations
Some of you may well be thinking, "Microfiber? Really?" I completely empathize with that initial reaction.
Until I reviewed these backdrops, I had worked almost exclusively with paper backgrounds. Still, I was incredibly impressed with not only the quality vs. price of the backdrops from KateBackdrops but also the wonderful versatility they offered for a variety of lighting situations.
Here are a few observations and considerations you should take into account when deciding whether these great microfiber backdrops would be something you would like to try for yourself.
The backdrops are very lightweight, making them great for location shooting.
Be careful of wrinkles, especially when first receiving the backdrops.
The Microfiber is quite similar in texture to suede leather, so directional "streaking" is possible. It would be a good idea to brush the backdrops before use.
Depending on the size of the backdrop, there are options for a 5cm or 10cm hanging sleeve. You can also opt for no sleeve.
Summing Up
Overall, I couldn't have been more pleased with the backdrops I received from KateBackdrop. The backgrounds are extremely well made, and the communication and support from the company were top notch. What's more, you can order virtually any custom size of the backdrop you require at no extra cost.
Seeing as KateBackdrop offers over 3,000 backdrops and other studio equipment, you will likely be able to find something that fits your particular application perfectly without spending hundreds of dollars.