Review of the BenQ SW271 Photo-Editing Monitor
BenQ has on its portfolio the SW271, a 27-inch monitor with a 4K HDR and IPS panel targeted to photographers who demand color accuracy and therefore, an efficient workflow.
Due to the price and its capacities, this monitor would be a perfect addition for semi-professional and advanced professional photographers who are already aware of the importance of resolution for better viewing, organizing, and editing.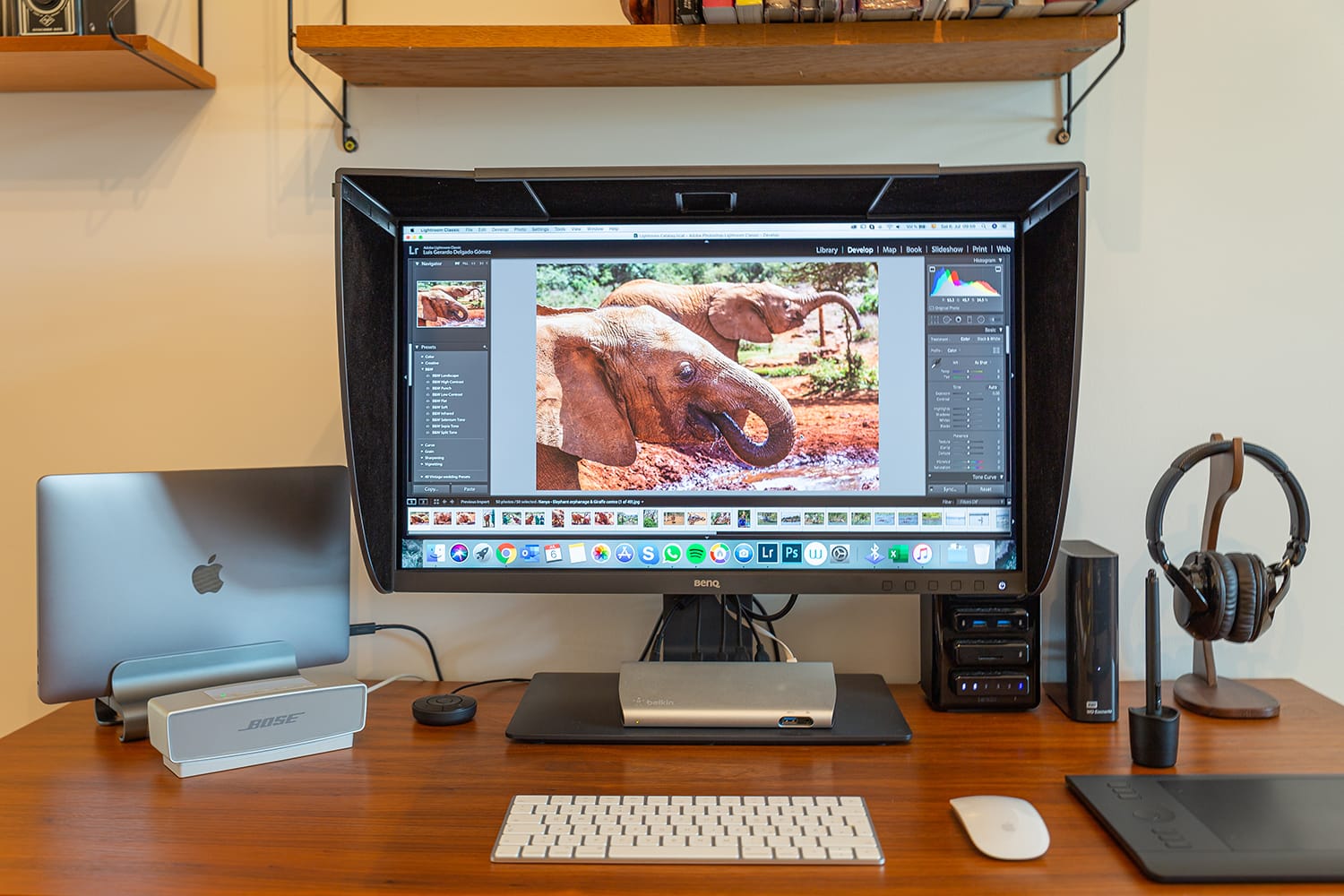 Remember that your monitor is right at the center of your whole digital photo-editing workflow, so making sure it's up to scratch is crucial.
Why have a Wide Gamut monitor?
A Wide Gamut color space has more tonalities that are identified by the human eye. For instance, the visible spectrum. That's to say, a Wide Gamut monitor has the ability to display more colors than our own eyes and this makes a huge difference during the editing workflow process.
It guarantees that the colors of the photographed subject are identical to what we are seeing on display or even more vibrant, and if we want to, to what we are going to see in a printed version.
If the aim is to keep digital images, photographers are finding more and more spaces to share and store content that accepts Wide Gamut ranges, such as 500px. A precise color rendition means no loss of information. As a travel and landscape photographer myself, I appreciate having additional wiggle room for correcting variable tonal ranges.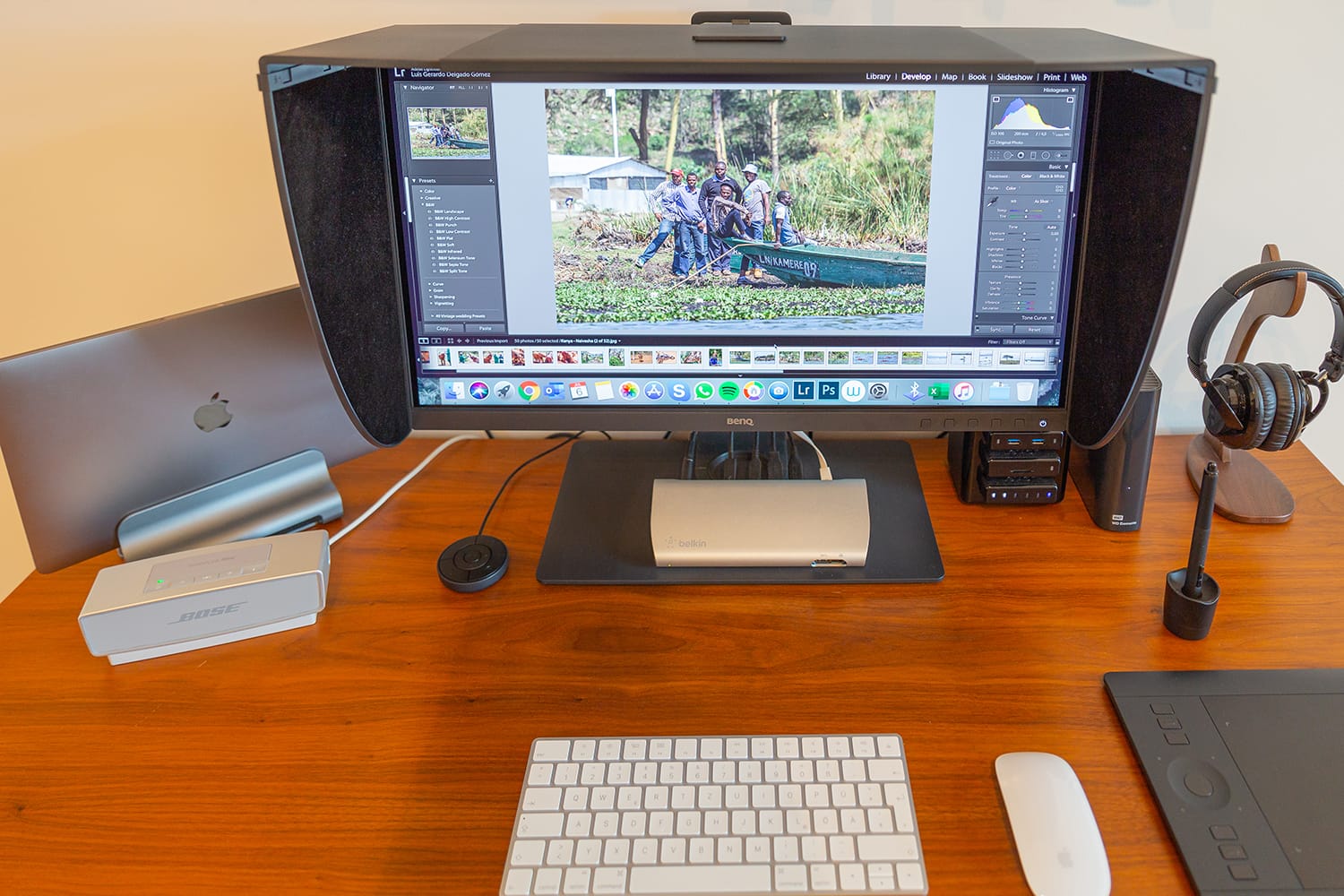 Specifications
The display of this monitor has an outstanding resolution of 3840 x 2160 pixels that boasts the usual 10-bit color depth, equivalent to 1.07 billion colors. It also features LED backlight with a brightness of 350 cd/m2, 1000:1 static contrast ratio, and a response time of 5ms.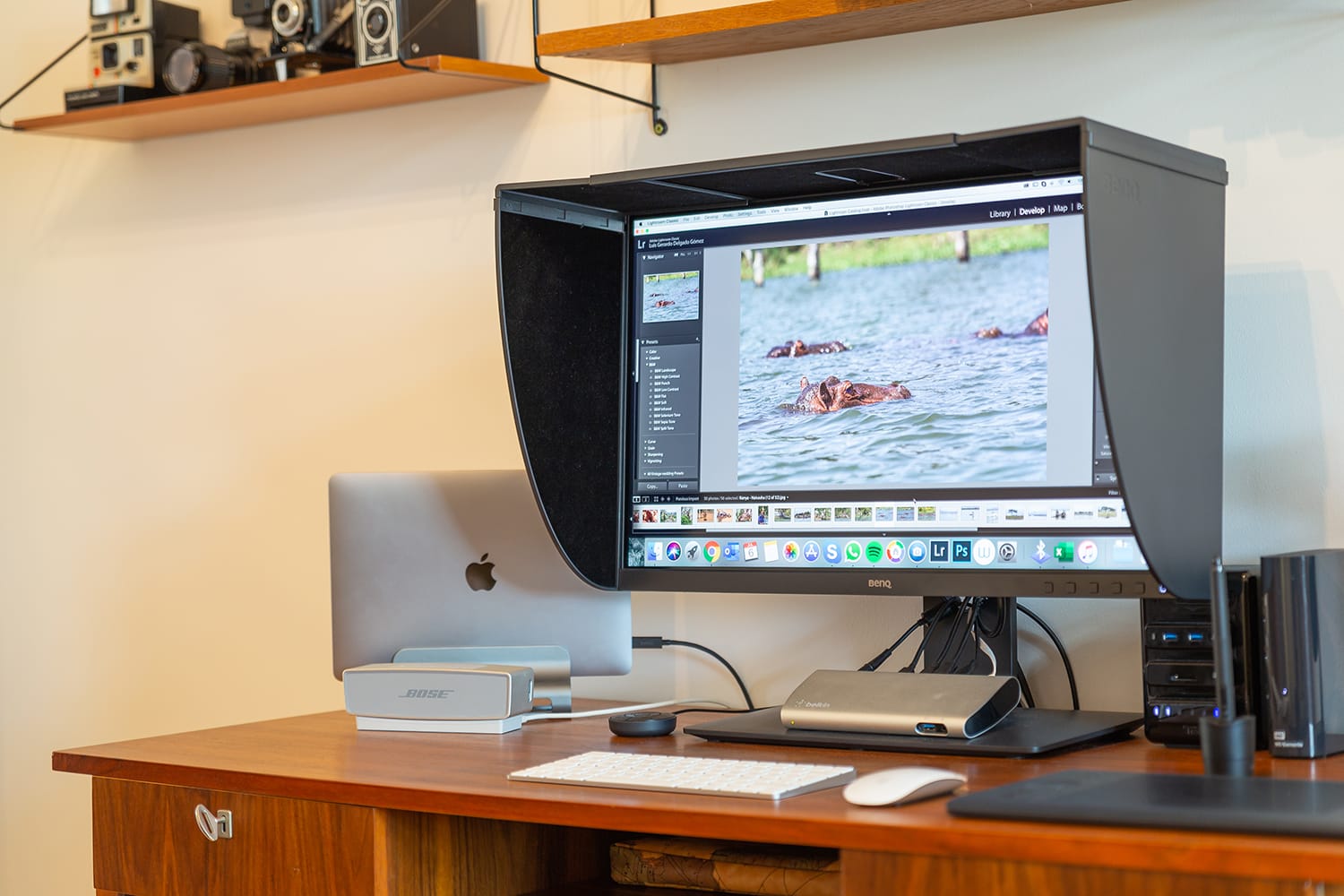 This means that the monitor is not only an excellent purchase for photographers, but also for videographers or even gamers that will appreciate their control of ghosting. This monitor has a 14-bit 3D look-up table, offering stunning color and gray gradations. The SW271 has a high pixel count per area (163 PPI) and the power consumption is 43.38 watts.
BenQ claims that the factory preset sRGB mode is 100% accurate and 99% for Adobe RGB. An important tool to guarantee this quality is the Palette Master Element calibration software that comes with the monitor to maintain optimum accuracy.
I agree with those high assertions. The results were impressive since the moment I used and analyzed its colors. I found very few variations even after correcting tonalities with a high-standard colorimeter such as the X-Rite i1 Display Pro and a spectrophotometer, like the X-Rite i1 Basic Pro. The color rendition was simply impressive coming directly out of the box.
Color switching
If it was not enough, BenQ has an extra included; a hotkey puck control dial for easily switching between sRGB, Adobe RGB, and advanced Black & White display modes.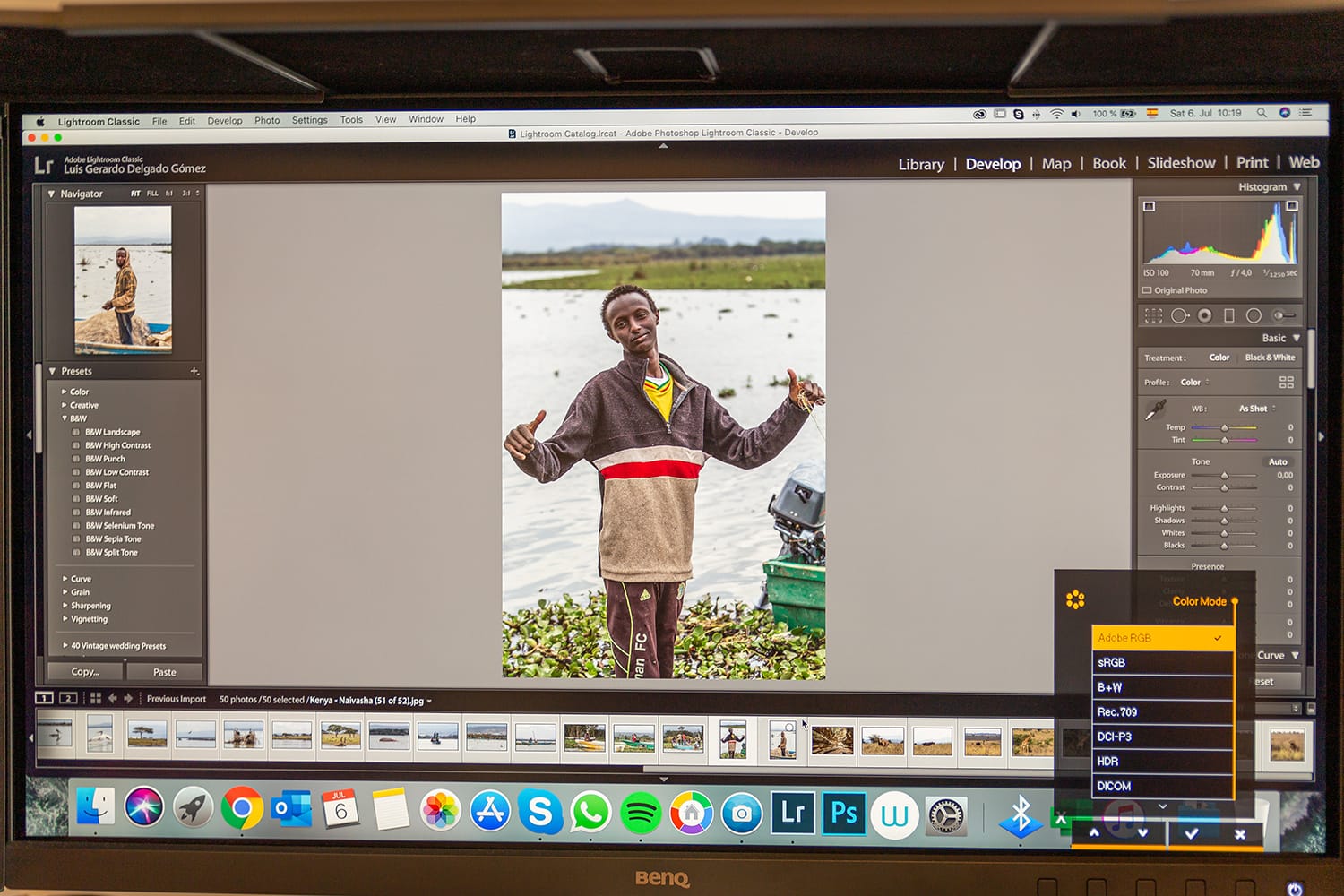 The main purpose is certainly knowing how your image looks in either color gamut. That's to say, it could be used as a preview to experience how the viewers will see the final image and therefore, having the possibility to adjust accordingly.
As an addition, the wired circular device has the possibility of assigning a couple of frequently used settings on the monitor for quicker access.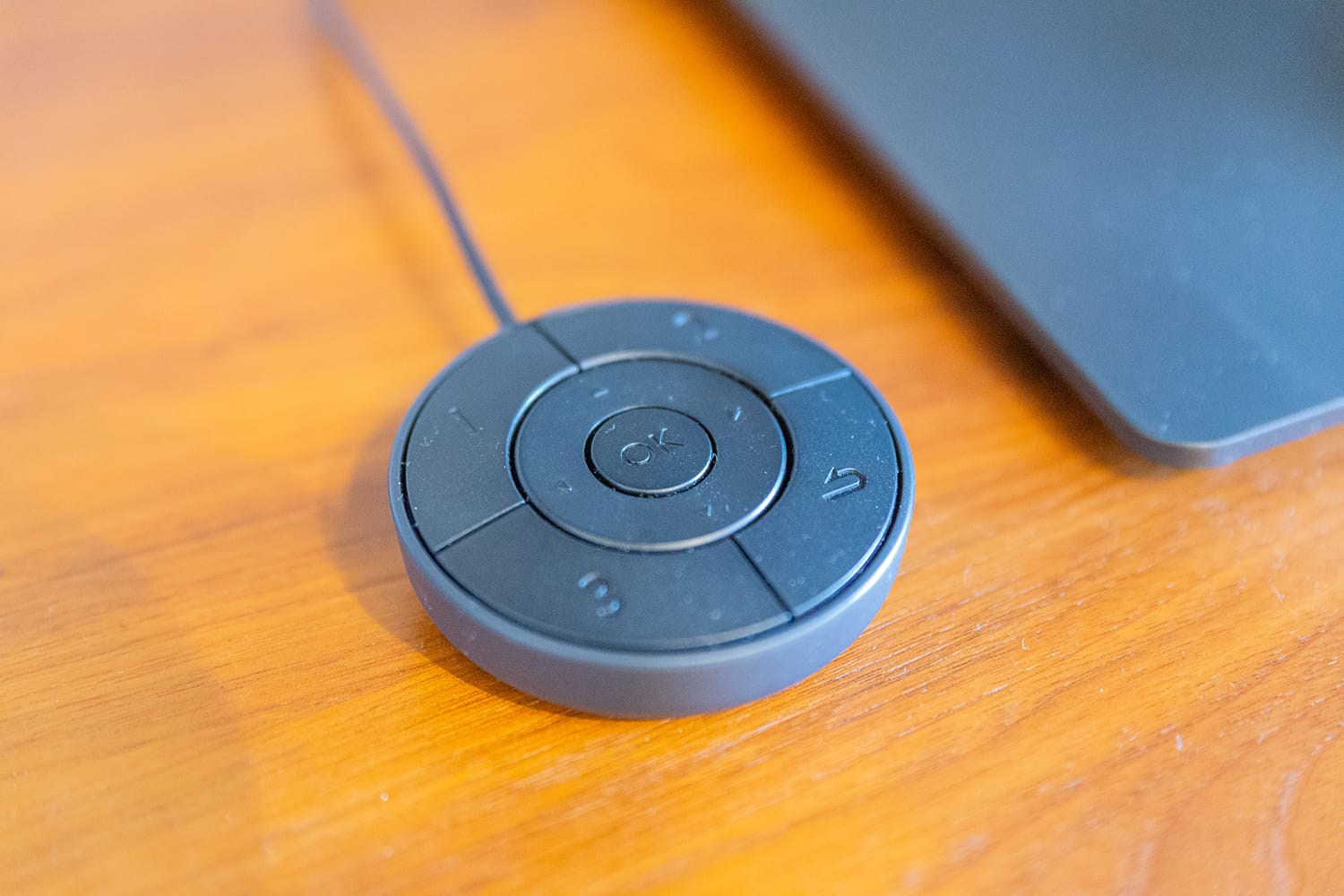 Connectivity
This is another factor that outstands a modern monitor that keeps up to date from others. The SW271 has a port for USB-C, something that Mac users will appreciate with this "all in one cable". Also, considering that the upcoming USB 4.0 will adopt the Thunderbolt 3 protocol.
Aside from that, the monitor also offers a DisplayPort v1.4 connector, two HDMI ports, one SD/MMC card reader, and two USB 3.0 hubs. The downside is not having a micro-SD card or a Compact Flash reader. However, I personally managed everything smoothly through an HD-Dock, such as the Belkin Thunderbolt 3 Express. There is a blue circular ring in the stand to better manage all these cables.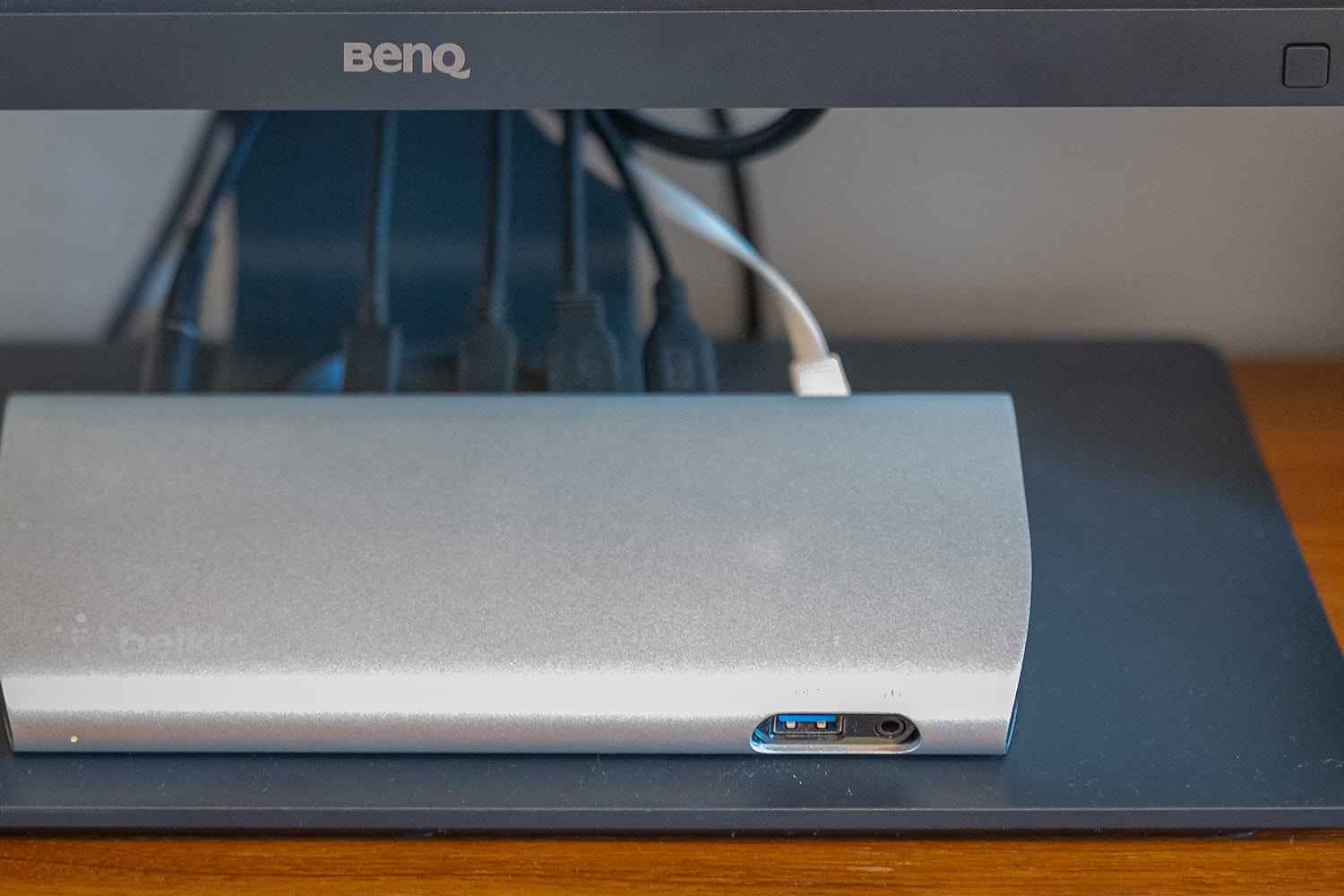 The gross weight with the stand and the hood is 16.4 kg due to chosen light built-in materials that don't compromise quality construction.
Versatility
BenQ supplies vertical and horizontal hoods when rotating the monitor in any of those orientations. While most of us are used to edit only horizontally, the whole experience changes after trying a different position.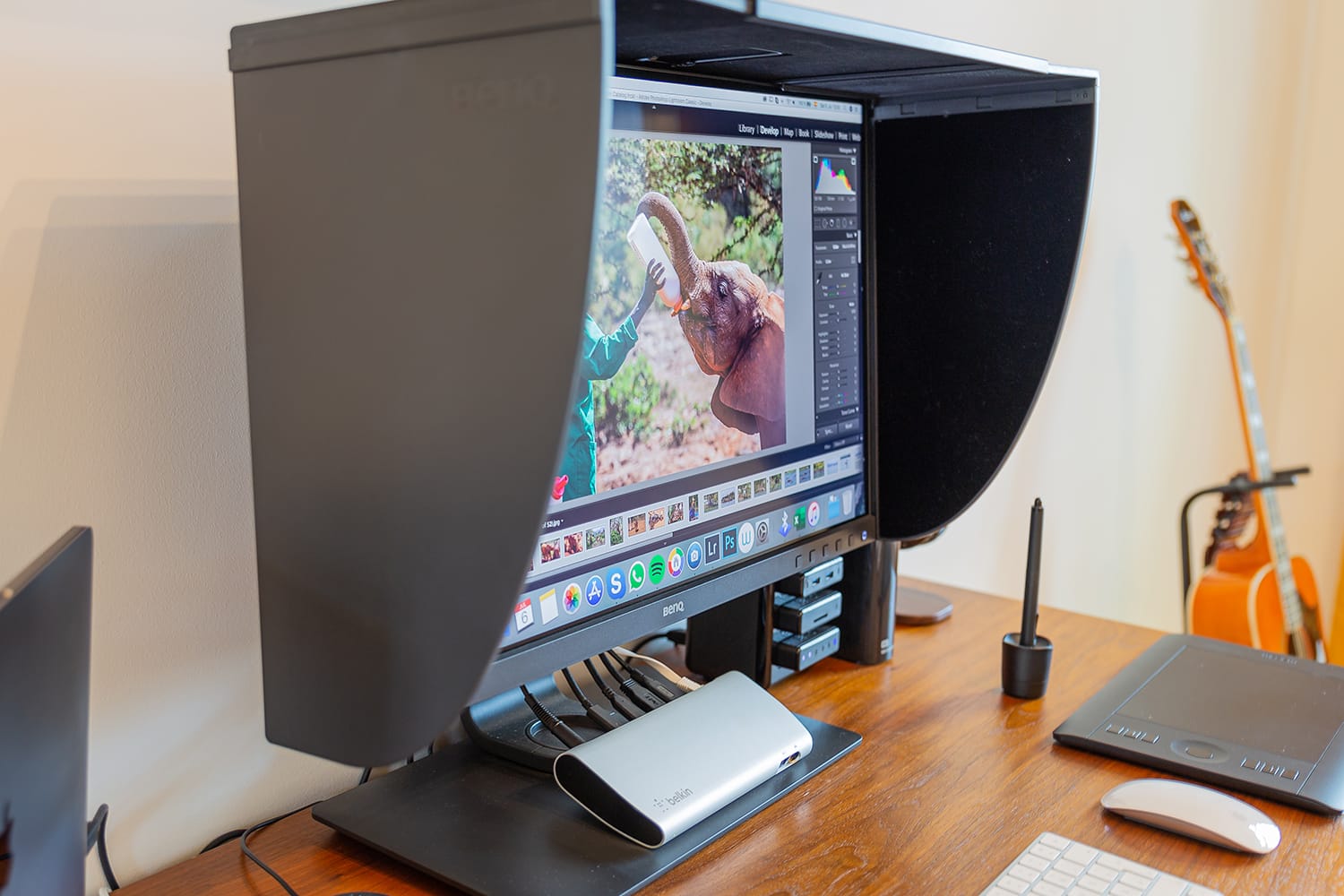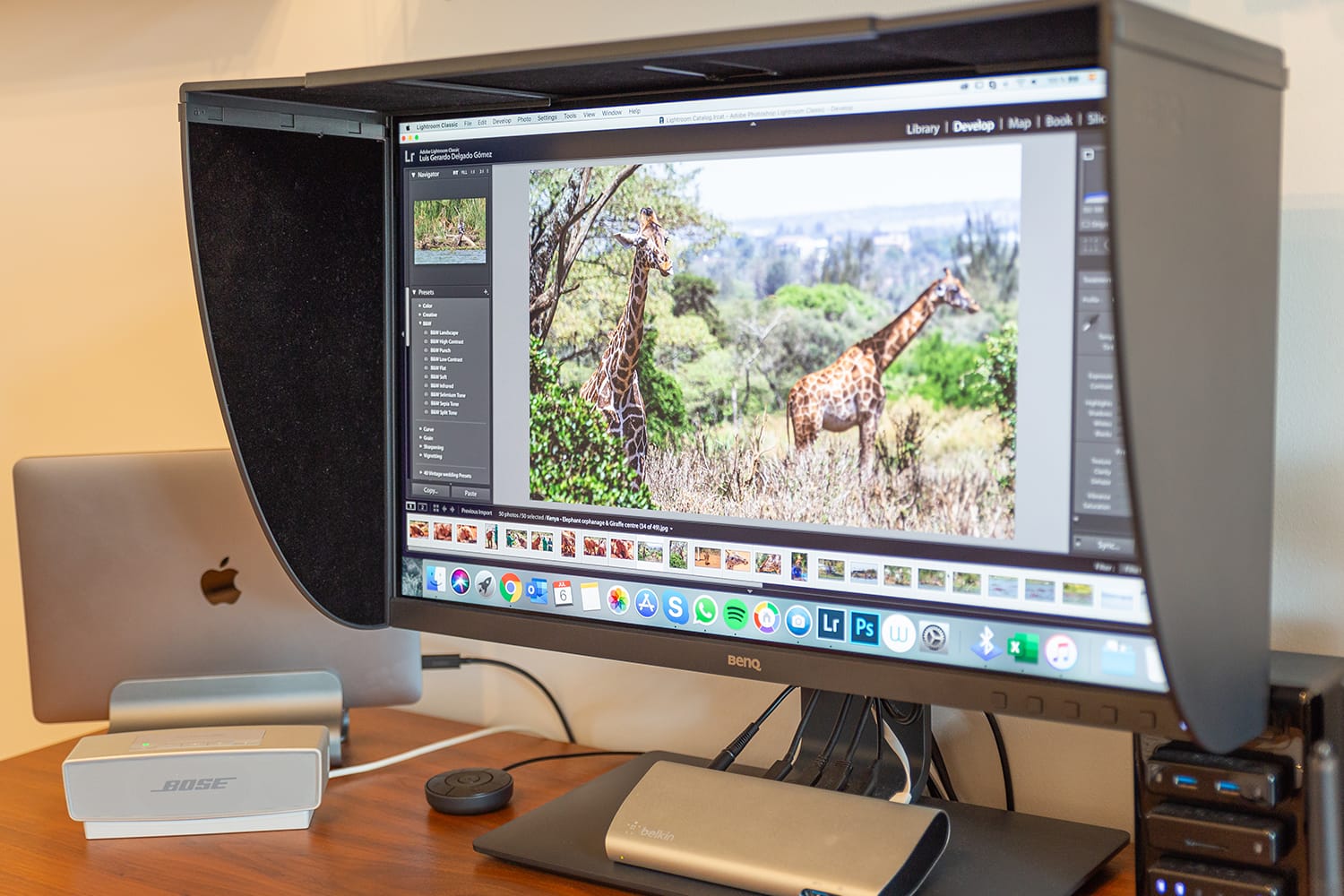 After all, photography is also a matter of trying different angles. Editing a vertical shot like a portrait could be more appealing during the workflow. Of course, this flexibility depends on how much free space is available at the desk.
Both hoods are modular in design, meaning that they will be connected by clicking them together in a matter of minutes. The most important thing is its absorbent fabric, rendering the monitor deep black, an instance very useful when editing under bright conditions.
Verdict
Without any hesitation, the BenQ SW271 is a superb monitor that reaches the highest standards for professional photographers who value 100% of color accuracy. The factory calibration speaks for itself and there are minimum variations when adjusting settings with colorimeters and spectrophotometers.
It's not a cheap monitor, but high-quality photography gear generally isn't, and even though, the price is lower compared to similar options from EIZO or NEC that also offers a 4K resolution, but with the lack of distributed backlighting, and a 14-bit 3D LUT for greater color blending.
It's not a surprise that the SW71 is included in the wish list of a lot of photographers. Click here to learn more about the BenQ SW271 monitor and check it out on Amazon.