Storytelling Using Photography
No matter your age or where you come from, I'm sure you find stories become more interesting when there are illustrations. The illustrations somehow make the stories alive and they feed a lot to your imagination. This is why we have storybooks like The Little Prince and Like Water for Chocolate that come with illustrations.
Today, illustrations can also come in the form of photos. And in some cases, especially in classrooms, a series of photographs is used to tell a story. There are little to no words needed, just the photographs. This is what visual storytelling is all about.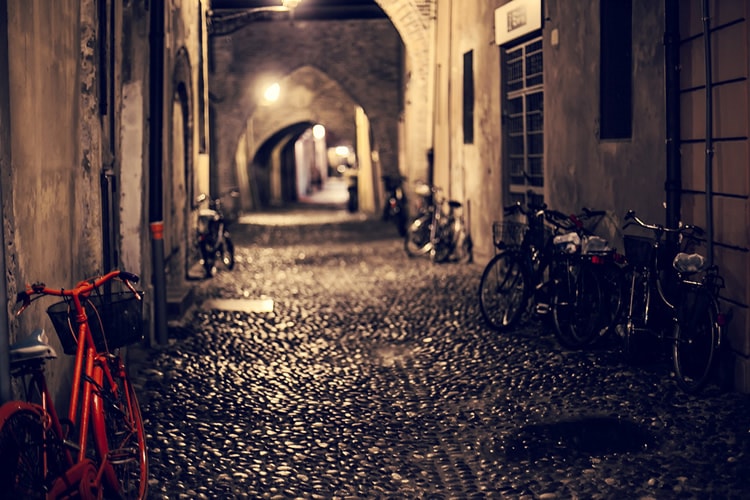 Storytelling using photographs is a little like telling a story through film. There are certain elements that you need to consider. There are tips and tricks to help you create a moving story.
Elements of a Good Storytelling Photo
There are five basic elements of a good storytelling photo:
Mood: The correct mood can be achieved by experimenting with the background. Try different effects or shots. Blur the background to create a dramatic effect. Bring out the mood in the scene by making sure that the background has a relationship with the main subject. So if your subject is a little lost boy, your background can be that of a crowded place where he can feel so small.
Idea: Illustrating an idea through photography can be quite difficult. Once you have a sure one, though, it will be easier to deliver. For the little lost boy story, you can use an abstract image or symbolism. Perhaps a close-up of the lost boy's tears?
Emotion: Use facial expressions if you want your photo to convey the right emotions. You can also do this by capturing an action performed by your subject. After showing a close-up of the little boy's tears, for example, you can show his face streaked with tears, his eyes so red because of crying and his hands clenched into fists.
Narration: To make photo narration work, you should have an established shot of what happened before the little boy got lost. For example, you can show him holding on to his mother or father's hand while looking at toys on display at a store in the mall. You should know what to include or exclude in the scene, though. As such, you need not show the mother or father's face. Just a shot of the little boy's hand and the parent's hand. It can be a close-up, but a medium range shot is better because you can establish their location, although you'll have to blur it for maximum effect.
The message: Find a theme for your photos. Use this theme to establish the message you want to convey. It can be an object, the location, colors, style or a combination of everything. Leave clues so viewers will be able to formulate ideas of what can still happen. In the case of the lost little boy's story, you can use the location (the mall) to establish the message.
Tips and Tricks for a Good Storytelling Photograph
These tips and tricks will help you come up with photos that tell clear, focused stories.
It is important to use different types of image if you want to create the right pacing for your story. You can choose from wide shots, a medium shot, a detailed or close-up shot, a portrait shot or a shot showing your subject in action.
Your photographs should not be redundant. Choose the photos you will use and exclude those that do not add anything significant to the over-all effect you want to create. Not all the photos you took need to be used.
Make sure that the first photo will immediately draw viewers into the story. Your first image should be compelling and should invite curiosity.
Take note of the lighting and its effect on your shot. The type of lighting you use will add to the mood that you want to create. Use filters if there is a need to. If you want dramatic effects, go for low-key lighting. Use colors or colored lighting if you want to emphasize the mood of your subject. For the little lost boy, darker shades of red and blue can be a good combination. Or you can use natural light coming from the windows of the mall (If there are some!).
Another important element is framing. As mentioned earlier, you should be able to identify which object needs to be included or excluded in a shot. In the little lost boy's story, if you choose to show the full shot of the boy holding on to his parent's hand instead of the more detailed medium shot of their hands, you will get a different effect and your viewers will likewise react differently.
Experiment with the angles. Which angle or angles best communicates what you want to say? Take test shots from multiple angles to determine this.
Do not forget to follow the "Rule of Thirds" in photography. To know where to position your subject, divide the image into thirds (horizontally and vertically). Remember, your subject does not need to be placed at the center. Positioning the crying boy a little to the side will definitely isolate and immediately draw the viewers' attention to him.
When shooting outdoors, make sure that the sun is behind you or by your side. This will give your photo a good contrast.
Finally, if you are captioning your photos, be sure that you have the right location and name of your subject (if needed). It is also important to take note of what the subject is doing (although you wouldn't really want to give this away, right?). Your caption should be short and clear. Remember to keep it simple.
If you have the interest, passion and the desire to communicate your message, storytelling with the help of photographs will not be difficult for you. Visual storytelling with photographs depends largely on how you want to tell the story, not on how others want to see or tell them. What do you think?