The Photography Show 2018: Round-Up
Every year, The Photography Show runs at the N.E.C in Birmingham, UK and is the biggest trade show for photographers in the country.
I went up to the show to catch up on the latest developments in the industry and this article is a roundup of a few of the things that caught my eye.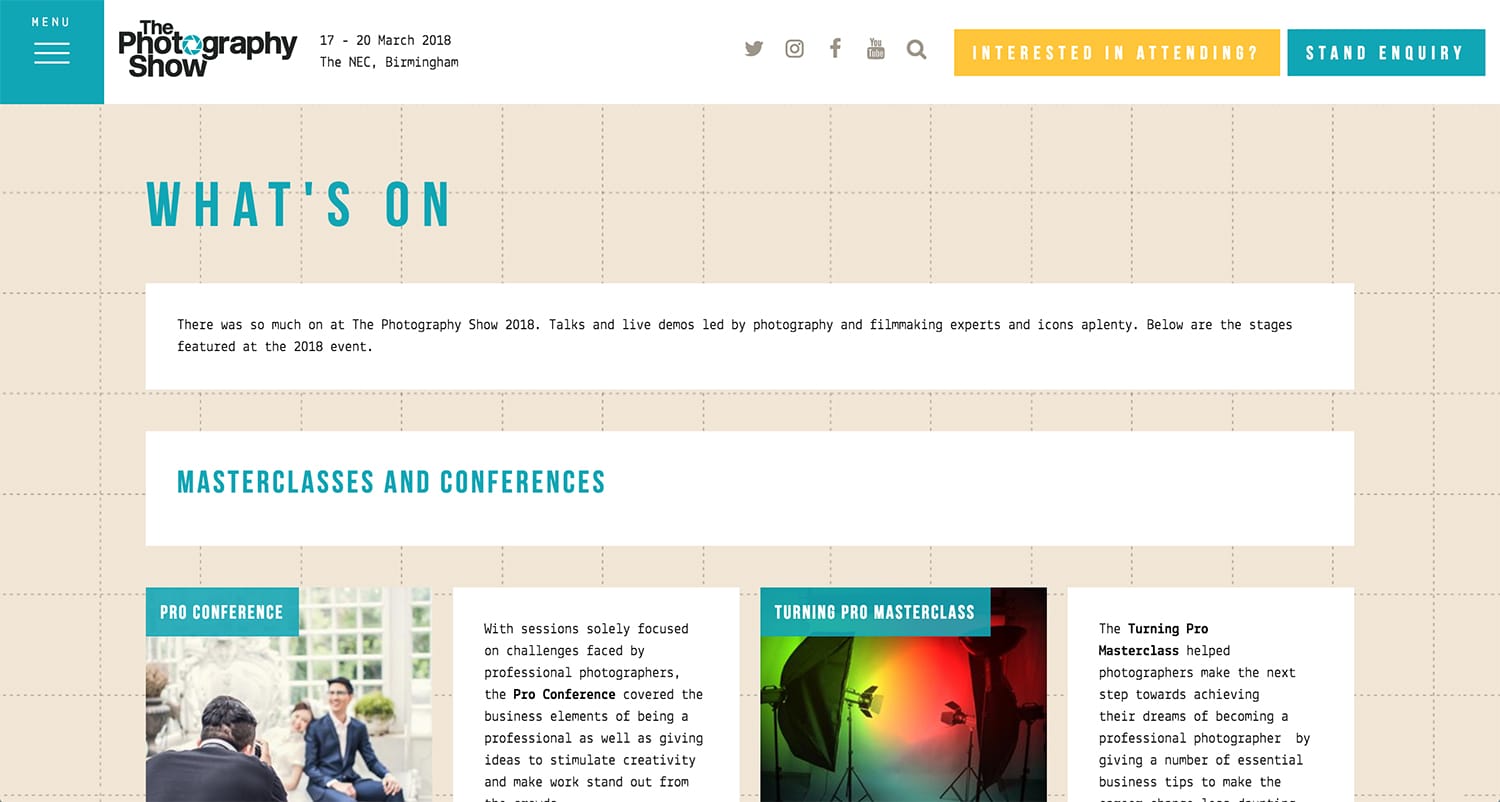 Fujifilm
Fujifilm's new flagship X-series camera, the X-H1 was the main attraction and is drawing positive reviews for excellent image quality and beautiful colours. Also making its first appearance in the UK was the MK-X Cine, although accompanying MK-X lenses won't be available to buy until June 2018.
Sony
Sony's new full-frame A7 III was the star of their stand, offering 4K video with S-Long and a host of features which will no doubt make this a popular camera. Also on show was there new HVL-F60RM flash.
Canon
The show offered visitors the chance to get their hands on Canon's recently announced EOS M50 – the entry-level mirrorless camera which, whilst it's tiny in size, is packed full of serious features including 4K video recording. Canon's new automatic adjustable flashgun, the Speedlite 470-EX-Al was also on show.
Sigma
Sigma were showing off their high-end Art lenses, which are currently available in Canon, Nikon and Sony E mounts. These are serious lenses, which can compete with proprietary offerings with ease. By special request, visitors were able to see the 105mm f1.4 DG HSM A and the 70mm f2.8 DG Macro Art Prime lenses. The new 14-24mm f2.8 DG HSM A lens was also on general display.
Elinchrom
The Flash Centre (Elinchrom's official UK stockist) were showing off the new ELB 500 TTL kit. Available with one or two heads, the kit also has an incredibly lightweight battery pack, making it Elinchrom's most portable kit yet. I'll be looking at this kit in more detail soon.
Colour Confidence
Colour Confidence are best known for their excellent monitor calibration, but their nifty little Total Balance caught my eye! This is a foldaway grey card in durable material, balanced to 18% grey neutral on one side and plain white on the other.
Peak Design
Peak Design's products are a firm favourite with me and they had a few new offerings at the show. Their Capture plate, which forms the base for many of their products, has been redesigned to a new version 3 and they have a new camera strap called Slide, which is also available as a 'Lite' version for mirrorless and smaller cameras.
As always there was far more to see at the show than could be talked about in one article. On top of all the exhibitors, there was also an impressive line-up of speakers, including big names such as Zed Nelson and Mary McCartney. This was another essential show, with much to see and do!