8 Amazing Photo Editing Tools for Apple Users
Photographers, graphic designers, illustrators, and artists the world over choose Apple for their creative endeavors. This is the case because Apple supports and offers software and hardware that is tailor-made for creatives.
The Mac has long been the computer of choice for graphic designers, and videographers will shout from the rooftops to praise Apple's Final Cut Pro video editing tool. When it comes to photography, Apple has your needs met as well. If you are a photographer who is just starting out or an experienced veteran with decades under your belt, these eight photo editing tools are for you. Obviously, Windows users won't be left hanging as many of those are also available on the Windows platform.
1. Adobe Lightroom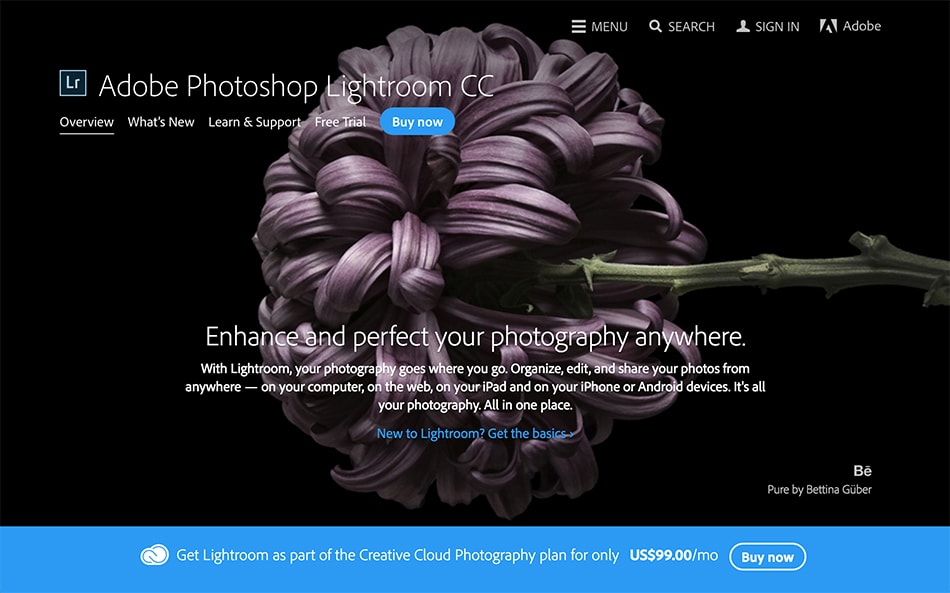 Is there a more obvious first choice than this? Novice and experienced photo editors alike will find that Adobe Lightroom offers just about everything that they need to touch up their photos. Though Photoshop is the more capable and robust of the two software programs – being that it can be used not only for photo editing, but graphic design and illustration as well – Lightroom is a popular choice amongst photographers because it is tailored for photo editing.
Photographers can easily manipulate colors, tones, and exposure levels, as well as add masks, remove unwanted items, and utilize other effects, all from an intuitive interface. Add some great Lightroom presets in the mix and you have a very powerful photo editing tool.
2. Adobe Photoshop & Photoshop Fix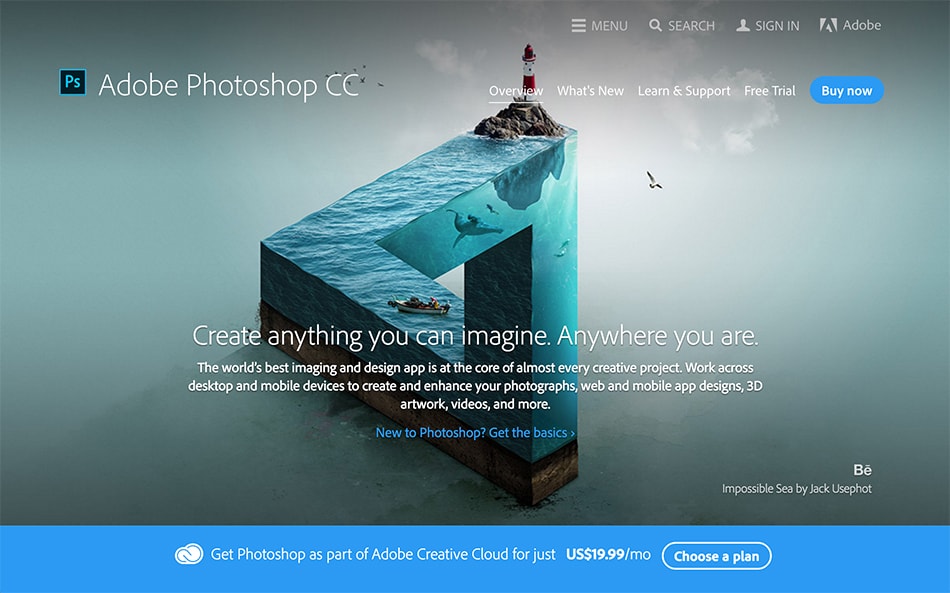 Adobe Photoshop isn't strictly a photo editor, but it is amazingly capable as one. Photoshop really allows users to create anything they want, from illustrations and custom type to manipulated digital photos. For the uninitiated, Adobe Photoshop can be a bit overwhelming (to put it plainly, you can do a lot with Photoshop's built-in tools), but those who are well-versed in the software will find that what they can accomplish is limited only by their imagination. Obviously Photoshop actions will come in handy when the need for repetitive photo editing tasks arise.
Thankfully, there is Adobe Photoshop Fix, which is designed specifically for photo editing on mobile devices. With an intuitive and mobile-specific interface, you can quickly and easily touch up photos, repair flaws, and enhance colors and tones.
3. VSCO App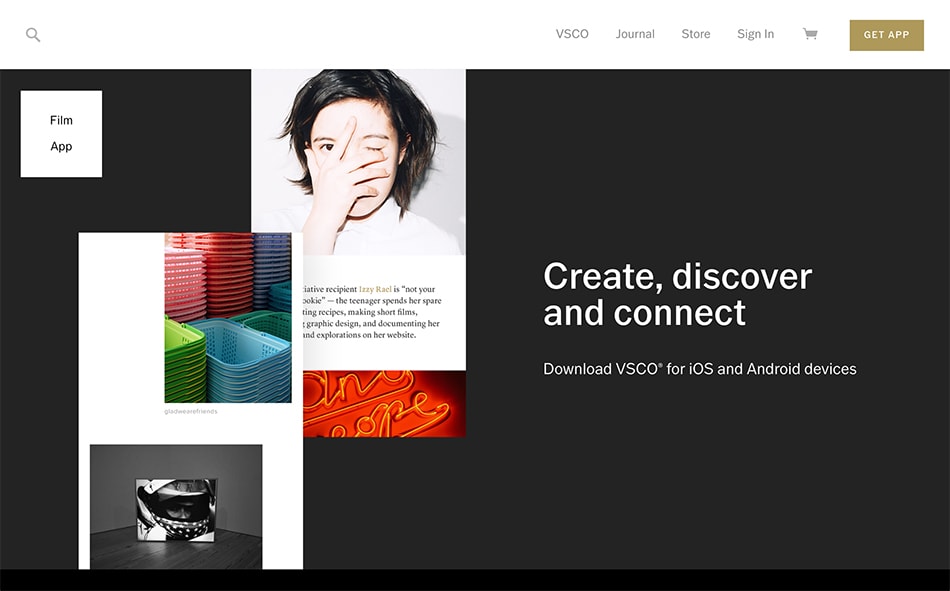 Both a photo editor and a photo community, VSCO (pronounced "Visko") is an app available for download on Apple's iOS and Android devices. It lets you take photos using your device's built-in camera, modify the photo within the application itself, and then publish to an online community of like photographers and artists.
You can think of it as being like Instagram by way of Tumblr, but without the commercialization. On VSCO, you are less likely to find celebrities and corporations, and more likely to find fellow artists. The app itself includes advanced camera controls, built-in filters, and mobile presets which allow for finely detailed photo editing and manipulation. Once you have edited your photo, you can easily share it straight from your mobile device.
4. Affinity Photo & Designer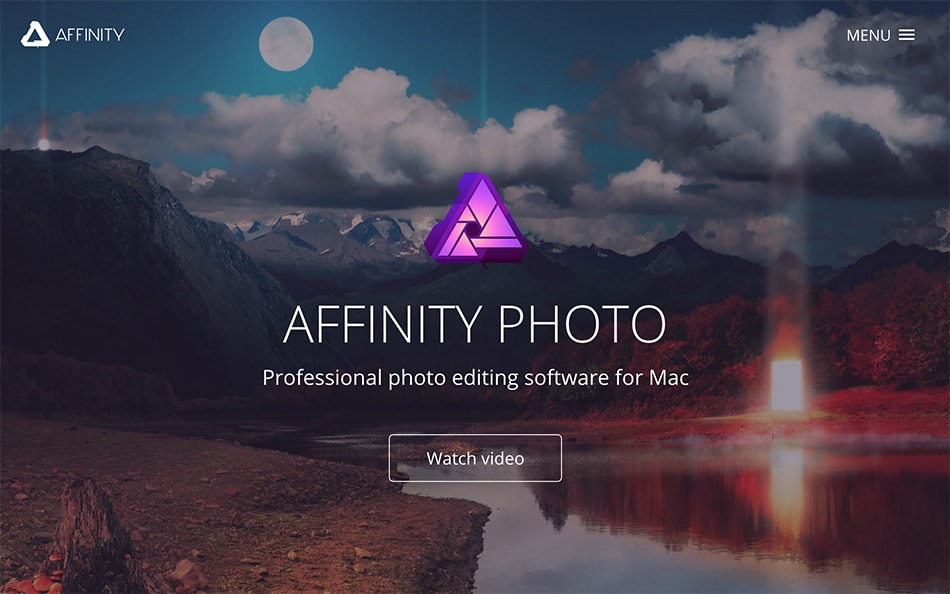 Not only has Affinity Photo been chosen by Apple as the best Mac App of 2015, it truly is a fine piece of software. With comprehensive RAW editing and the ability to work in any color space (RGB, CMYK, LAB, Greyscale), Affinity really struck a chord with a lot of photographers looking for an alternative to the industry-standard Lightroom. Their Affinity Designer application is also a great alternative to Adobe Photoshop. Affinity is also one of the only apps out there that has solid support for the PSD format. So you can confidently take your work from Photoshop over to Affinity.
5. Aurora HDR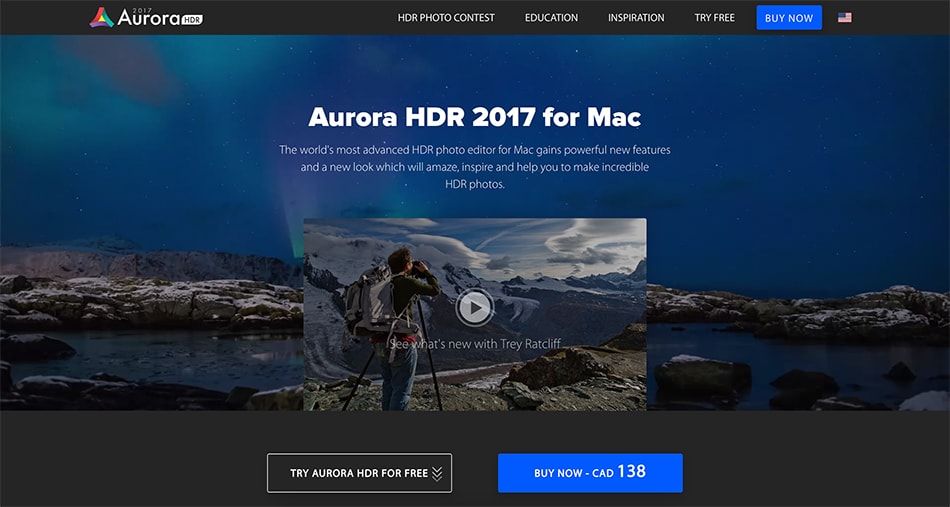 Aurora HDR (created by Macphun) is considered the world's most advanced HDR photo editor for Mac. As you might have guessed it, the focus of this app is on HDR photography. While you can of course create stunning HDR photos by merging multiple photos shot at different exposures, the app also shines in creating HDR-like pictures from a single exposure.
Aurora will accept you TIFF, JPEG, and PNG images, or just use a single RAW file and let Aurora HDR do its magic. This tool was designed specifically for HDR photography, so you won't find the same level of control as you would using Lightroom, but it does its job extremely well. In fact, Aurora HDR can even be used as a plugin in Lightroom!
6. On1 Photo 10.5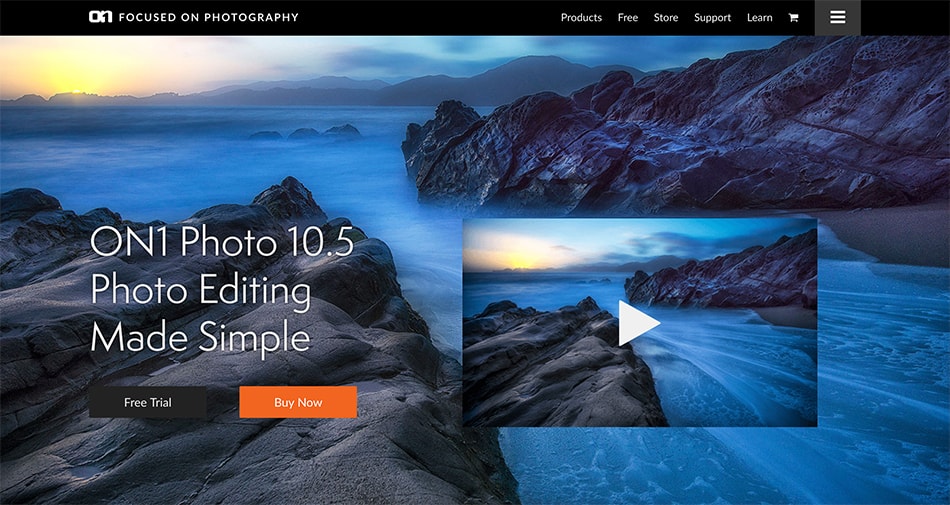 We have reviewed On1 Photo 10.5 on Contrastly many times and it's a solid photo editing application whether you use the standalone version or you prefer to use On1 as a plugin in Lightroom or Photoshop.
A great addition to an already powerful set of features, On1 Photo 10 includes the entire collection of apps from On1, and it's compatible with both Mac and Windows. The fine people at On1 even have an online store full of great ebooks, presets and more.
7. Pixelmator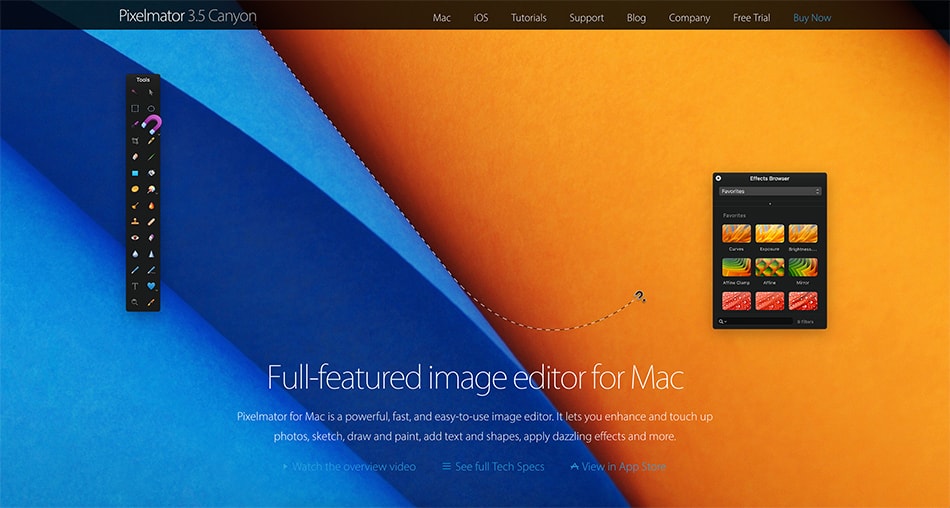 Available on both Macs and iOS devices, Pixelmator is a full-feature photo editor available exclusively for Apple products. It includes a number of powerful photo editing tools, including Quick Selection, Magnetic Selection, Retouch Extension, and the Move Tool, which allows you to move and rotate individual elements or entire layers within an image. Perhaps the best thing about Pixelmator, however (and the thing that distinguishes it from programs like Photoshop), is its interface. Upon first glance, it's almost spartan.
Though it may appear strikingly simple, users will find that everything they need is available once they start digging deeper into the individual toolsets. Pixelmator can also be used for illustrations and paintings, and is compatible with our next item, the Apple Pencil.
8. Apple Pencil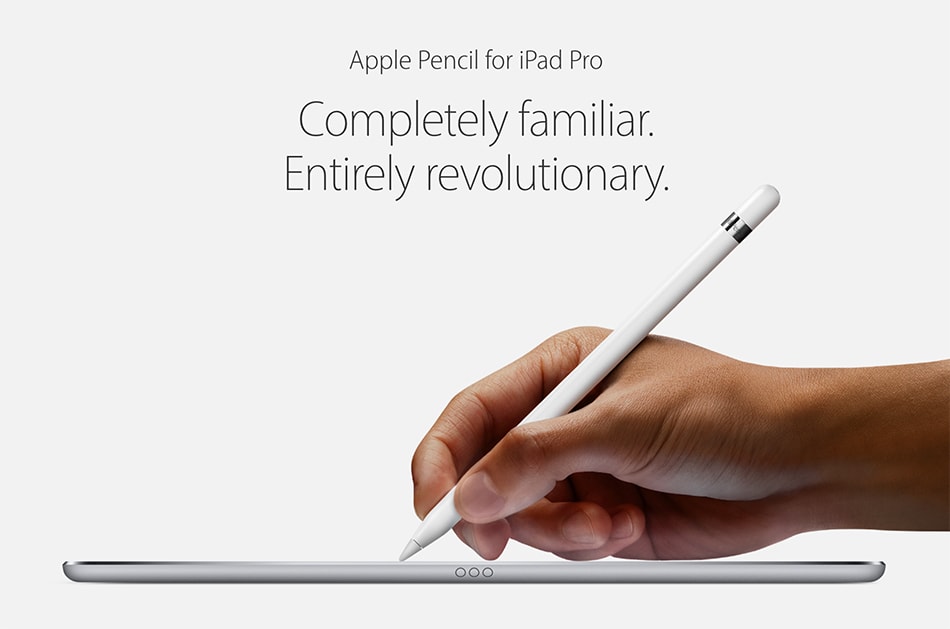 The Apple iPad Pro is a perfect companion for photographers. Why? Because of its portability and size, as well as its compatibility with photo editing software like Adobe Creative Suite and Lightroom, make it an incredibly useful tool – it can go everywhere and do nearly everything.
But it is undeniably made better by the Apple Pencil. With Apple's Pencil, interacting with the iPad not only becomes more natural, you can interact with photo editing software in ways that aren't possible using your fingers alone (literally; when using the Apple Pencil, your mobile device takes 240 scans per second, compared to 120 when using your finger). Thanks to Apple's Multi Touch technology, you can use pressure to draw lines of different weights and thickness, add shading by simply tilting the pencil, and make inputs down to the individual pixel. When editing photos, this same finesse and detailed precision can be used for layer-based painting, cloning, and blending modes.