How to Pick the Right Camera Bag for Your Needs
One of the things that most photographers, especially the newbies, take for granted is their camera bag. While others are quite picky with the bag they use for their paraphernalia (including the camera itself), quite a few are contented with just using their everyday backpacks.
Using the right camera bag is important because it is the main thing that you use to securely carry and transport your equipment. As there are quite a lot of choices in the market nowadays, choosing one that's good, dependable, functional and sturdy can be quite difficult. To help you deal with this dilemma, here are some tips that you can use as a guide for buying your first camera bag.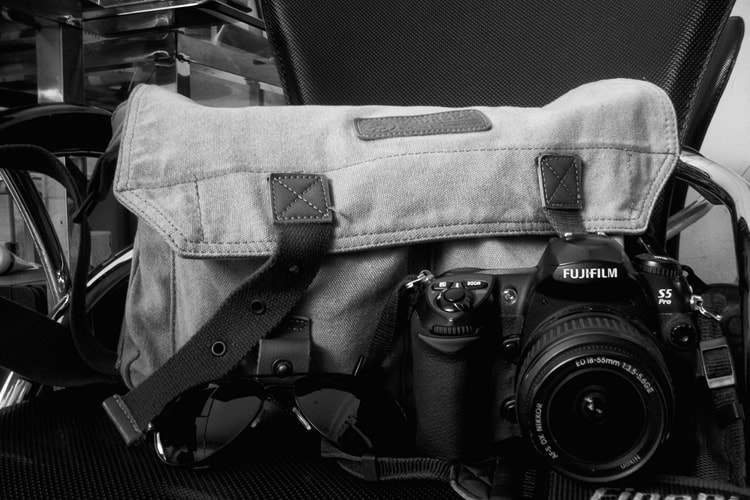 Choosing the Ideal Camera Bag
The first thing you need to decide on is what type of camera bag you are going to buy. Yes, there are several types:
What Type of Photography Do You Do?
Determining which bag type suits you best means considering the type of photography that you do. Are you going to travel a lot? Or will your assignment take you to rugged locations? Is landscape photography your specialty? These are just some of the questions you need to ask yourself to determine whether you'll need a backpack, a hard case or a shoulder bag.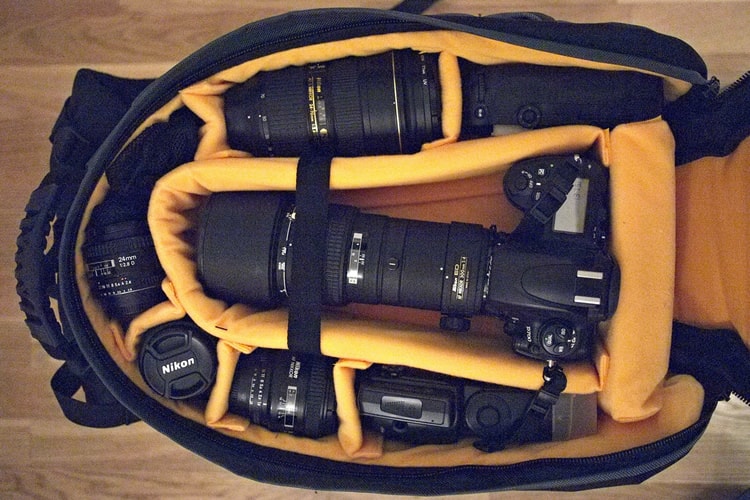 After you've decided what type of camera bag you need, here are the other things you need to consider or do:
Choose a camera bag with quality materials. You can choose from cotton, canvas, leather or ballistic nylon. Make sure you choose one that has water resistant features so you can shoot conveniently even if the weather is unpredictable.
The size of the bag also matters. How big a bag do you need? What items do you intend to carry around when you shoot? Are you going to use your telephoto lens all the time? If so, you'll need a camera bag that can safely hold the lens.
What kind of protection do you want from your camera bag? As mentioned earlier, there are bags with simple padding, while there are designs that come with closed-cell foams in the interiors. The kind of padding that a bag has will determine the kind of protection your camera and gears would get. It is also essential to find a camera bag that is water resistant. Make sure that the flaps can be tightly sealed and that the zips are not exposed (as this will cause water to seep into the insides of the bag). There are camera bags with waterproof covers that can effectively provide protection from moisture and the rain.
Comfort and convenience are important factors when choosing a camera bag. Choose one with padded straps of just the right length. Make sure the bag (especially if it's a backpack or shoulder bag) does not drag you down because it's too low (when you place your gears inside). To avoid this problem, try out and weigh the bag before buying it. Ask the salesperson to help you stuff some things inside or, if you have your camera and paraphernalia with you, put them inside and try carrying the bag. If it feels good even with all the things you stuffed inside, it's going to be comfortable and convenient for you.
Other things to consider: Does the bag have multiple pockets or compartments? Does it have a laptop bag (some photographers carry around their laptops)? Does your tripod fit into it? Will your accessories fit inside the pockets and compartments? Does it have a water bottle holder?
Before you head out and shoot, take care of your camera and your photography paraphernalia first. Find a good quality camera bag. If you consider your camera one of your best investments in life, you shouldn't take the task of choosing and buying a camera bag so lightly!