Family Photoshoot Ideas You Need to Try
A photo can capture a beautiful moment in time. Family pictures have been used for decades as wonderful keepsakes to preserve our precious memories. A family shoot is meant to be a fun occasion that brings everyone together. If you are asked to do these kinds of portraits, it's a good idea to have some family photoshoot ideas in mind.
This can help you get started with planning your shoot and allow you to better communicate with your clients.
Families are dynamic, and each requires a slightly different approach. Getting an entire family together is a great way to challenge yourself as a photographer. If you don't have any photoshoot ideas, check out our starting guide below for suggestions on creating the perfect photo day.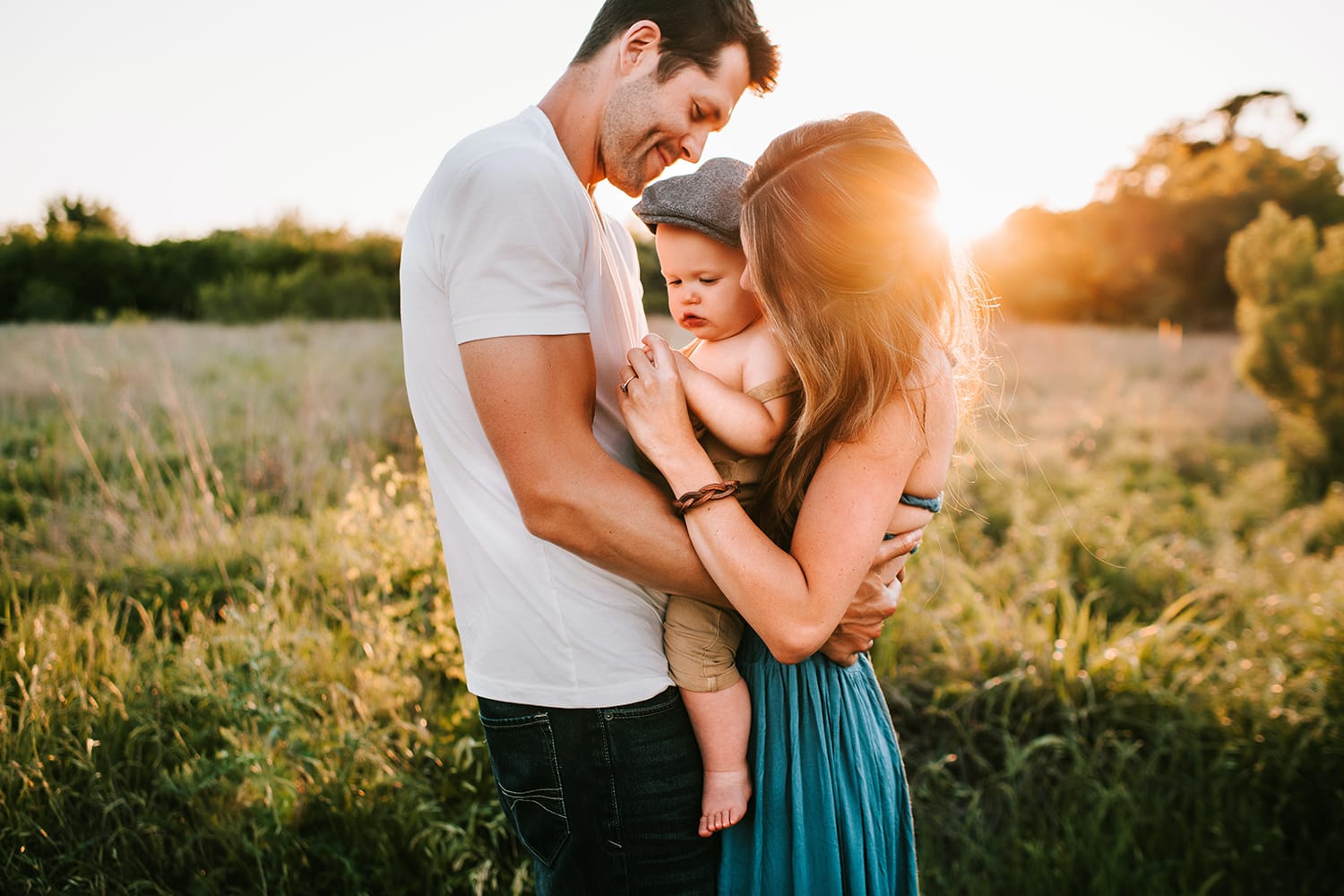 Outdoor Ideas
If your client plans on getting everyone together, you'll want to find a space to accommodate them for your photoshoot. Typically, this means shooting outdoors.
Your local park, recreational area, or beach are often the best locations that fit the requirements for a photoshoot like this. They're easy to access, and many will provide public restrooms. They usually offer seating areas and easy parking.
They'll also usually have a range of different lighting conditions for you to work with during the shoot. Finally, if the family you're photographing is local to the area, they'll likely be used to these outdoor locations. This can help with comfort levels and make the day run smoother.
As a photographer, you'll want to make sure that the weather forecast looks good when shooting outdoors. Take extra precautions for the weather (depending on where you live), and stay informed about conditions that could make it difficult to take pictures. It's recommended that you schedule family photoshoots in the spring, summer, or fall to avoid potentially troublesome weather conditions outdoors. It's always a good idea to have a second backup day scheduled to shoot, just in case the first one falls through due to unexpected weather.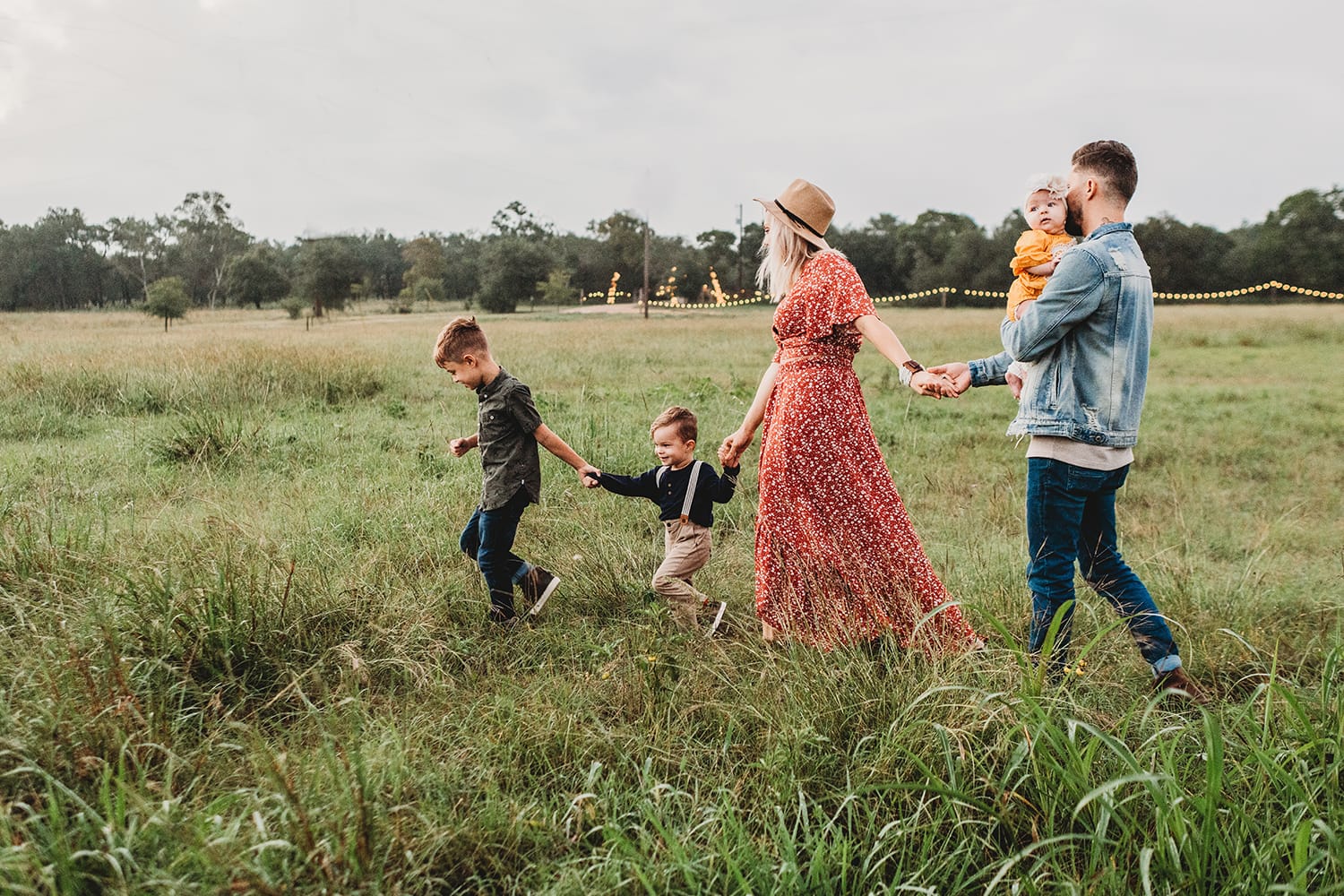 Indoor Ideas
If an outside location won't work for your family photoshoot idea and you have permission from family members, a photo sitting at an indoor location can be a great alternative. A family home is the ideal location. This is where the family already feels most comfortable.
As the photographer, taking family pictures at the family residence can make your job easier. For instance, a home provides the use of furniture for family members to sit on and pose while their pictures are taken. Homes are also filled with objects that can be used as props.
Props can include anything such as:
Musical instruments
Sports equipment
Children's books
Toys
Games
Depending on your selected family, homes can provide play areas or backyards that are perfect for shoots, too. Backyards can offer a great mix of both indoor and outdoor aesthetics.
If you have one available, you could take pictures in a studio. Doing a family photoshoot in a photography studio is yet another great indoor option. Make sure the studio space you choose can accommodate you and your guests. When thinking of locations, come up with family photoshoot ideas that you can help bring to life.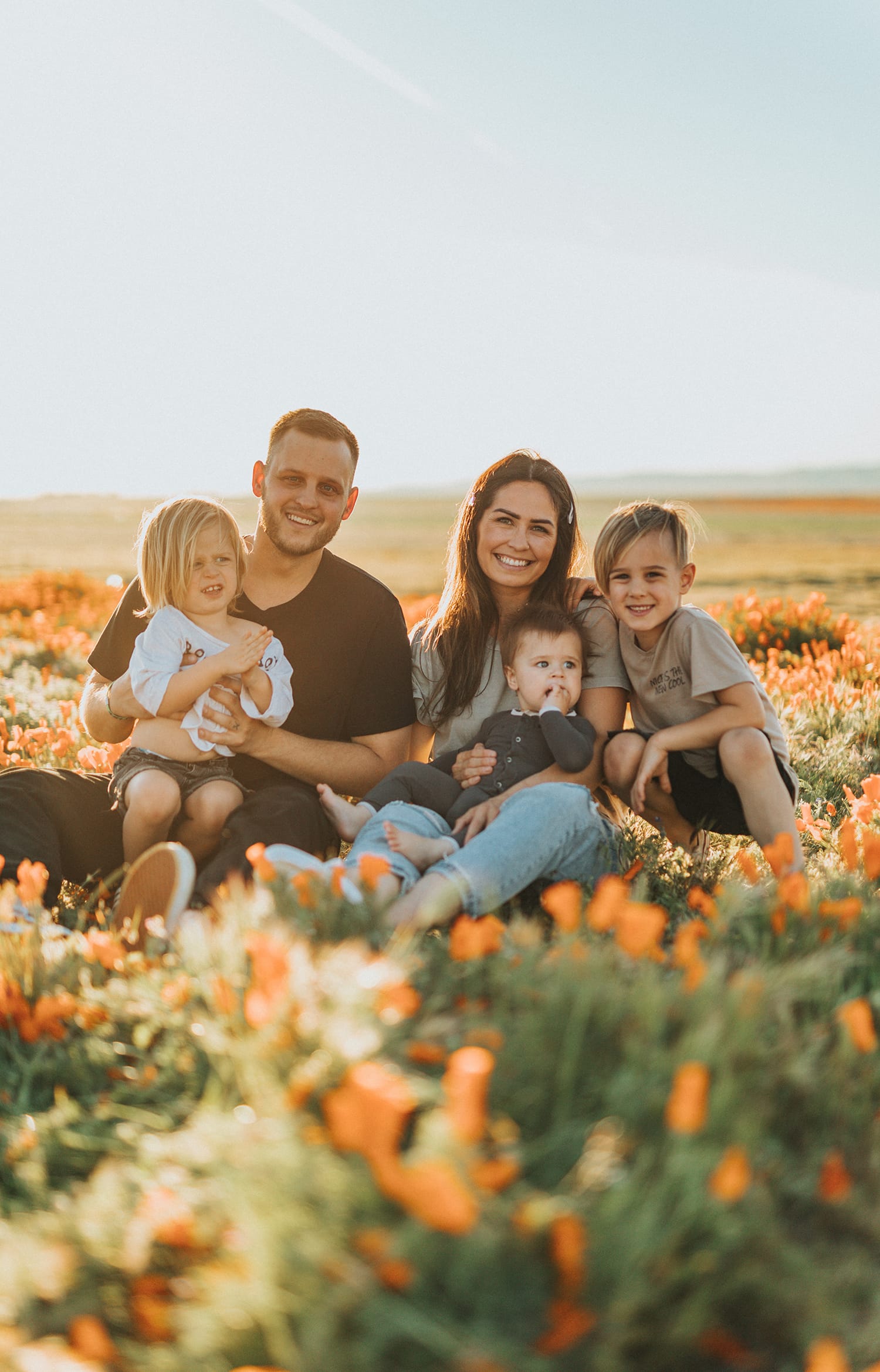 What to Wear During Your Photoshoot
One of the first questions that are often asked is how to dress for the occasion. This decision can vary from family to family, but, more often than not, giving families the option between a more casual or formal style is a great starting point. The secret to family attire is that even the most casual look should still be somewhat formal. This means long pants, a button-up shirt, a dress, nice-looking shoes, and other attire typically worn when attending an event.
Families want to look good, and you want your images to look great. Family members who look sharp will allow you to capture better images. Ultimately, this small tip helps tremendously when it's time to edit and send over final photos.
That's because, if you ask for a more formal look, you'll either get a family that dresses modestly well or one that is dressed to the nines. Either way, it will ultimately make your family photos better. It will also add a little extra degree of importance to the occasion. This will not only make your clients look great but is a good business practice when conducting shoots of this nature.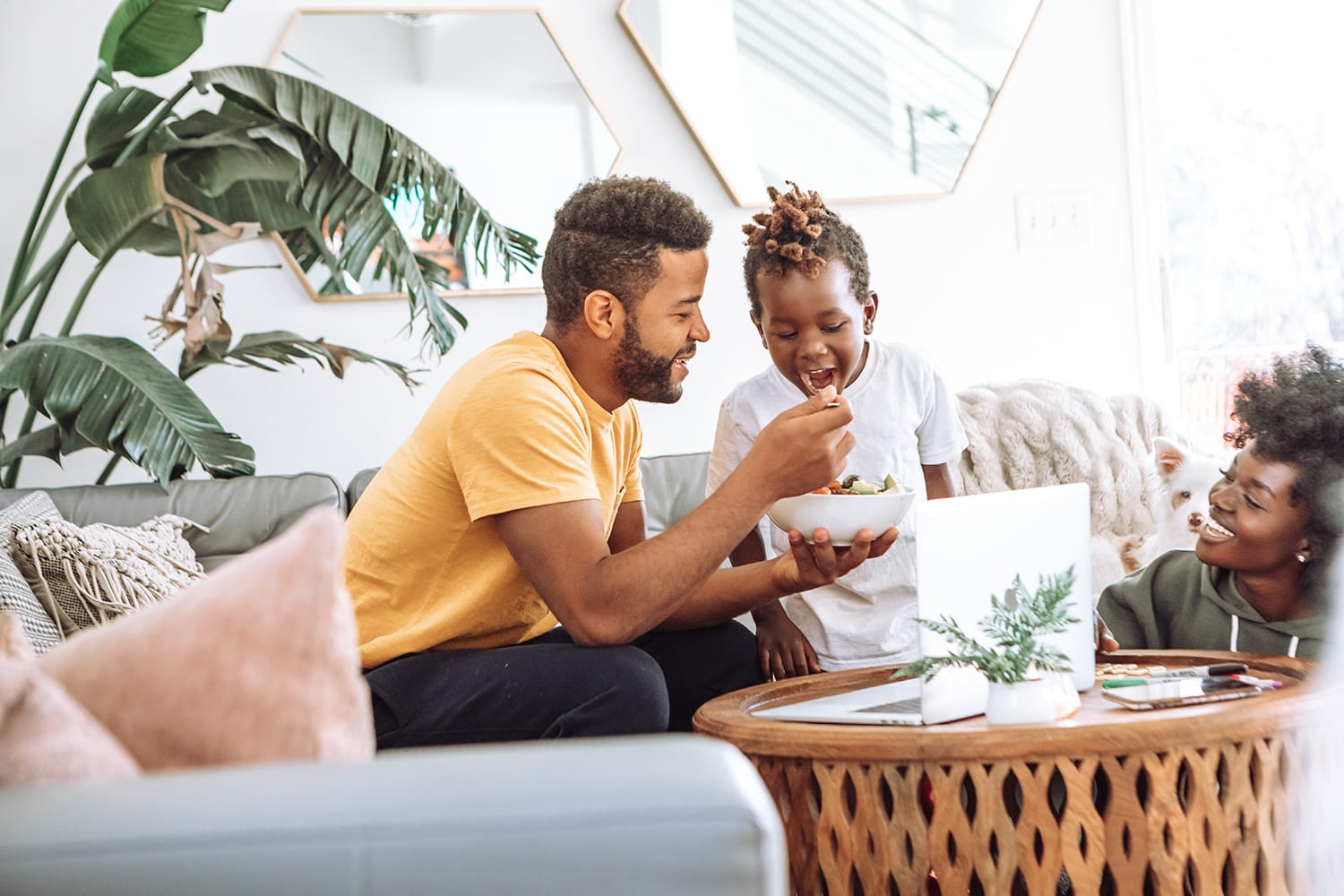 Ideas for Poses
When it comes to family poses, there seem to be two mindsets. One mindset is the standard sit-still-and-pose while the photographer takes your picture. The other is a more contemporary view of family photography where you let families be themselves. Then you as a photographer can capture moments and document the day. These moments could be between:
Mom and dad
Daughter and granddaughter
Uncle and cousin
This second approach is a little bit easier said than done. Unless you have a specific request or are inclined toward a posed vs. documentary style of photography, it's a good idea to capture a mix of both. That way, you'll have a little something for everyone. Plus, family members won't feel left out if they weren't included in a group shot or vice versa.
However, if you're having trouble coming up with specific poses, here is a shortlist of ideas:
Standing and smiling
Walking toward the camera, holding hands
Sitting on the ground facing the camera
Playing with props or other toys
Making your clients laugh and act silly
Breaking up families into smaller groups and photographing each family unit individually
Taking portraits of each family member separately, then increasing the numbers
Having families do an activity or game together that you can photograph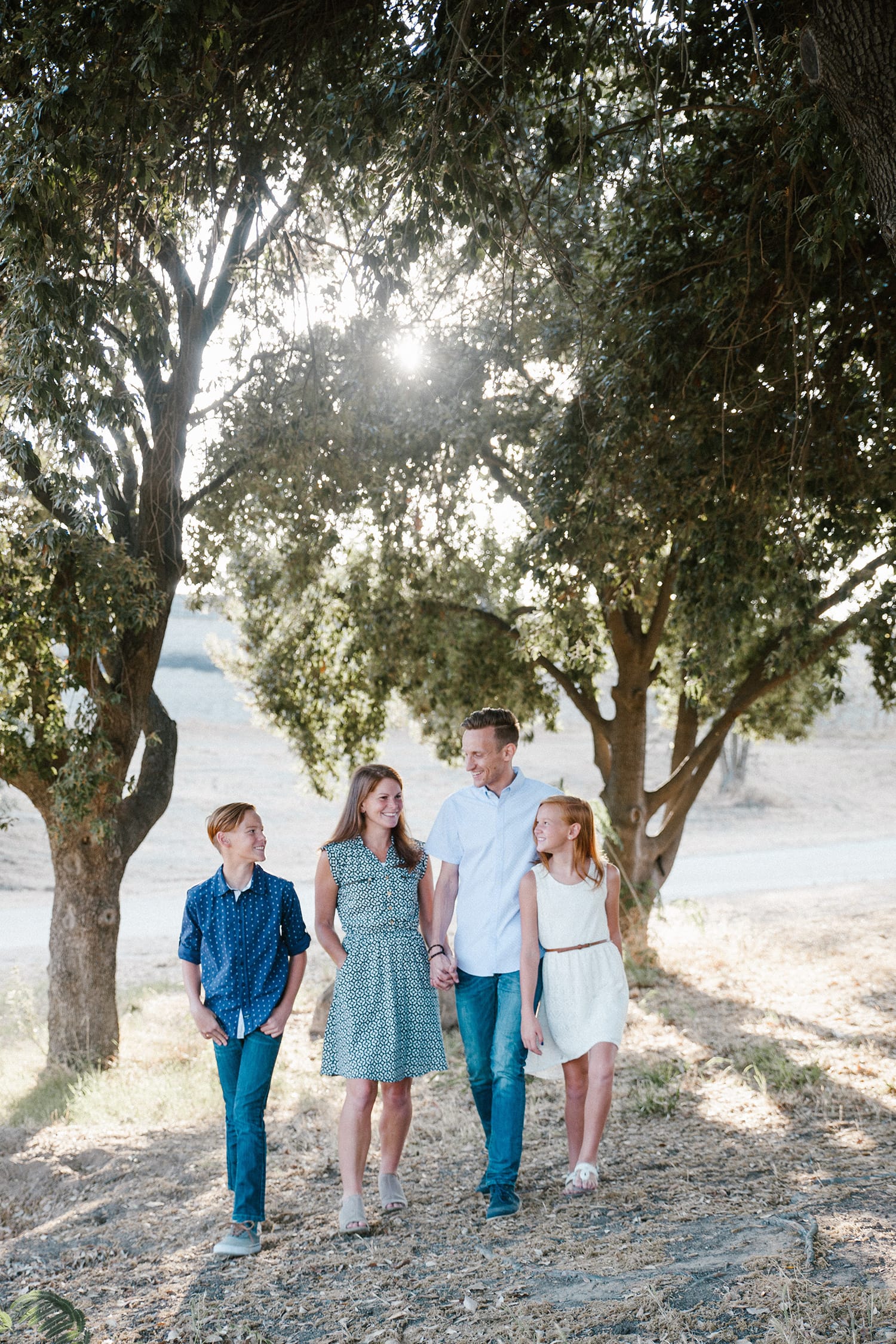 Actionable Tips for Your Family Photoshoot
You know, preparing for a family picture is a lot like doing any other type of portrait photography. That is, with a couple of key exceptions. Logistically, you want to make sure that you bring the family to a location where you can take pictures of them together and separately. Remember, you won't be dealing with one person; you may be dealing with up to 15 individuals. Having a coordinated meeting spot and making sure everyone is on the same page are important.
Another key difference is that family pictures tend to be shorter than your standard portrait photoshoot but typically require the same output level. This means you need to produce more photos in a shorter period of time. That's because it's often difficult to get families together for more than an hour or two. Key moments and group pictures should be shot with care to overlook any missed moments or opportunities. Remember, every family is different, so that each family photoshoot will present new challenges.
It's also important to understand that each person in the family photoshoot may have different requests. Do your best to accommodate the family and its members, but don't make yourself crazy! Sometimes, family photoshoot ideas can seem improbable in the moment. Use your best judgment instead.
Finally, start every shoot by getting to know the family members. Better yet, meet with some of them on a separate day to introduce yourself and get to know the family on a personal level. Photographers who take these extra steps will likely get better images. The family you're photographing will be more relaxed, as a result. They will understand the way you work and what the photoshoot will involve.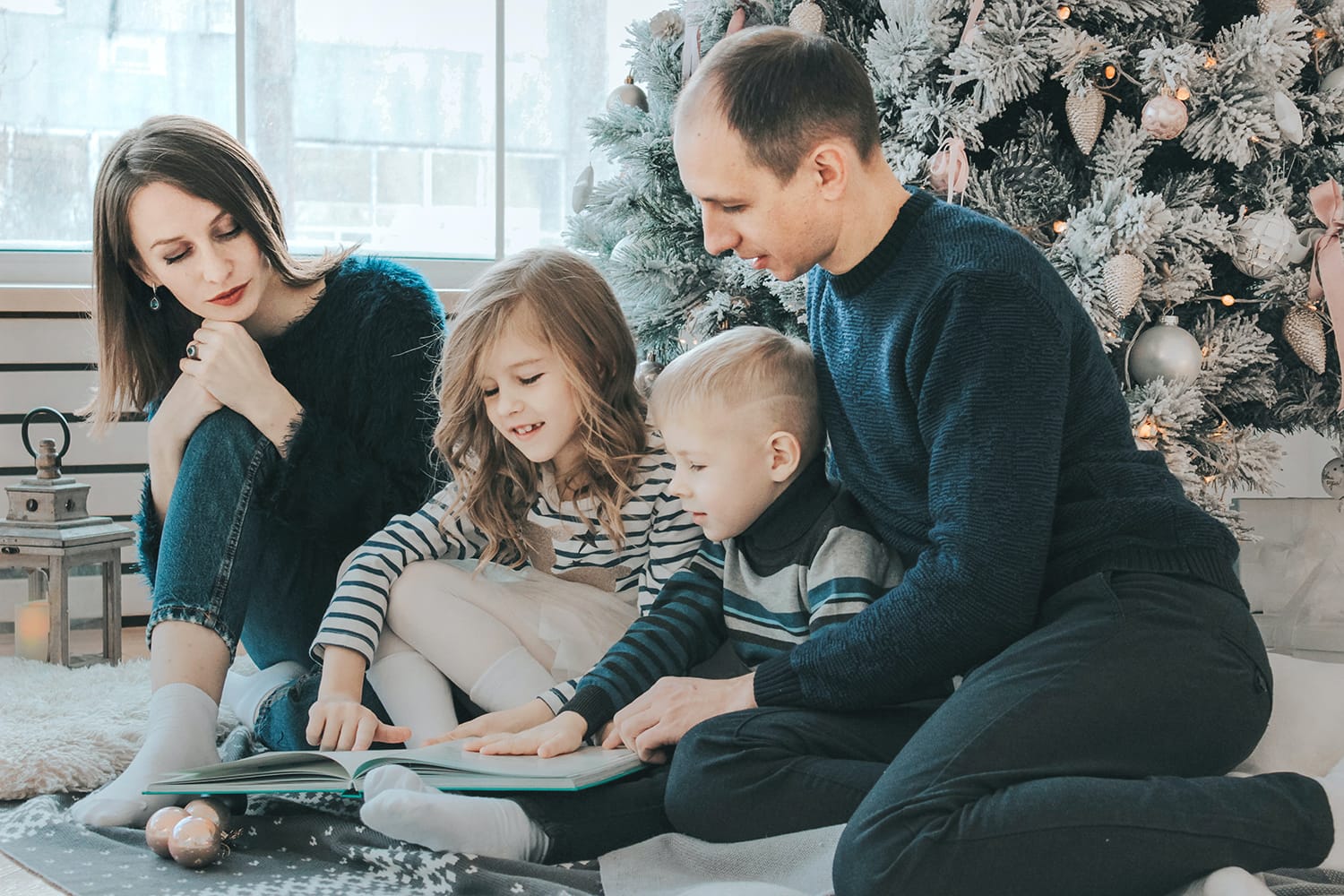 Conclusion
If you have a family portrait coming up, then don't overthink it. Family photoshoots are meant to be joyous occasions for relatives to get together. They're time spent capturing affection.
If you have a family that wants to come together and take images, then you're already halfway to success. As a photographer, family photoshoots can be a unique way to learn more about other people while pursuing your photography hobby, passion, or career. We hope this provides a foundation to help get you started on how to capture your next family gathering.