In-Depth Review of the Godox Quick Release Parabolic Softbox
Godox have been making flash and studio lighting equipment for over a decade but have really been pushing their products to a worldwide market in the last few years.
One of their latest offerings is the Quick Release Parabolic Softbox, which comes in three different sizes: the QR-P70, QR-P90, and QR-P120 (measurements in cm). Godox kindly sent me a QR-P90 to test, so let's find out a bit more about the softbox.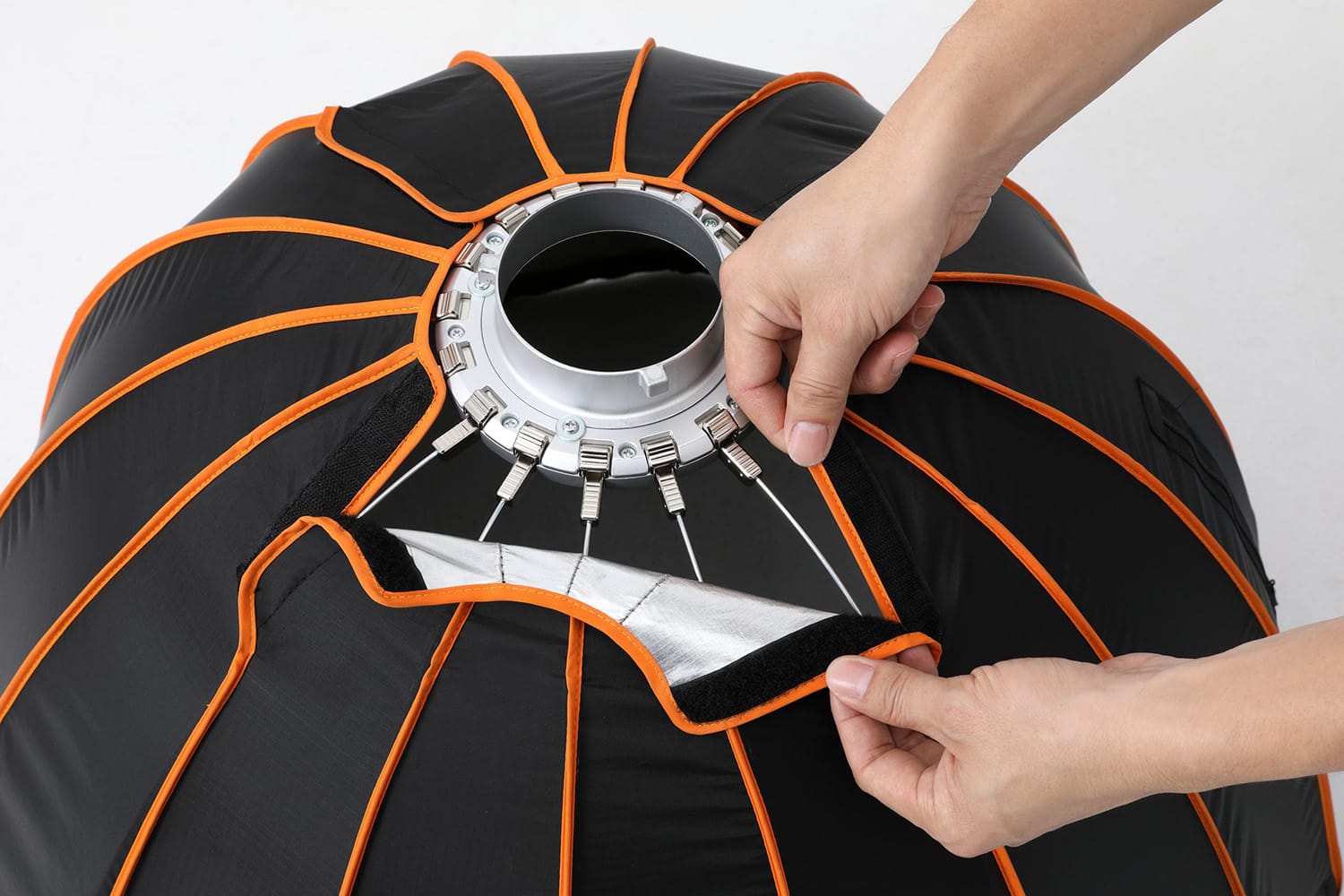 In the box
In the box you will find 1 softbox, 1 inner diffuser, 1 front diffuser, and 1 carrying case.
Tech specs
Here are some general technical specs about the Godox Quick Release Parabolic Softbox:
Information
Values
Model
QR-P70
Weight
1350g
Collapsed length
65cm
Softbox depth
50cm
Model
QR-P90
Weight
1500g
Collapsed length
75cm
Softbox depth
60cm
Model
QR-P120
Weight
1950g
Collapsed length
95cm
Softbox depth
70cm
The first thing you're going to notice about the QR softbox is that the rods are already attached to the interior. This means that the softbox is already at its full length, even when folded down.
However, Godox have provided a neat bag with a shoulder strap that makes the softbox extremely easy to transport around.
The softbox has a reflective silver interior with a black outside (complete with orange stripes!). There are also removable inner and front fabric diffusers that clip into the softbox, as well as an optional fabric grid to narrow down the beam spread for more precise control.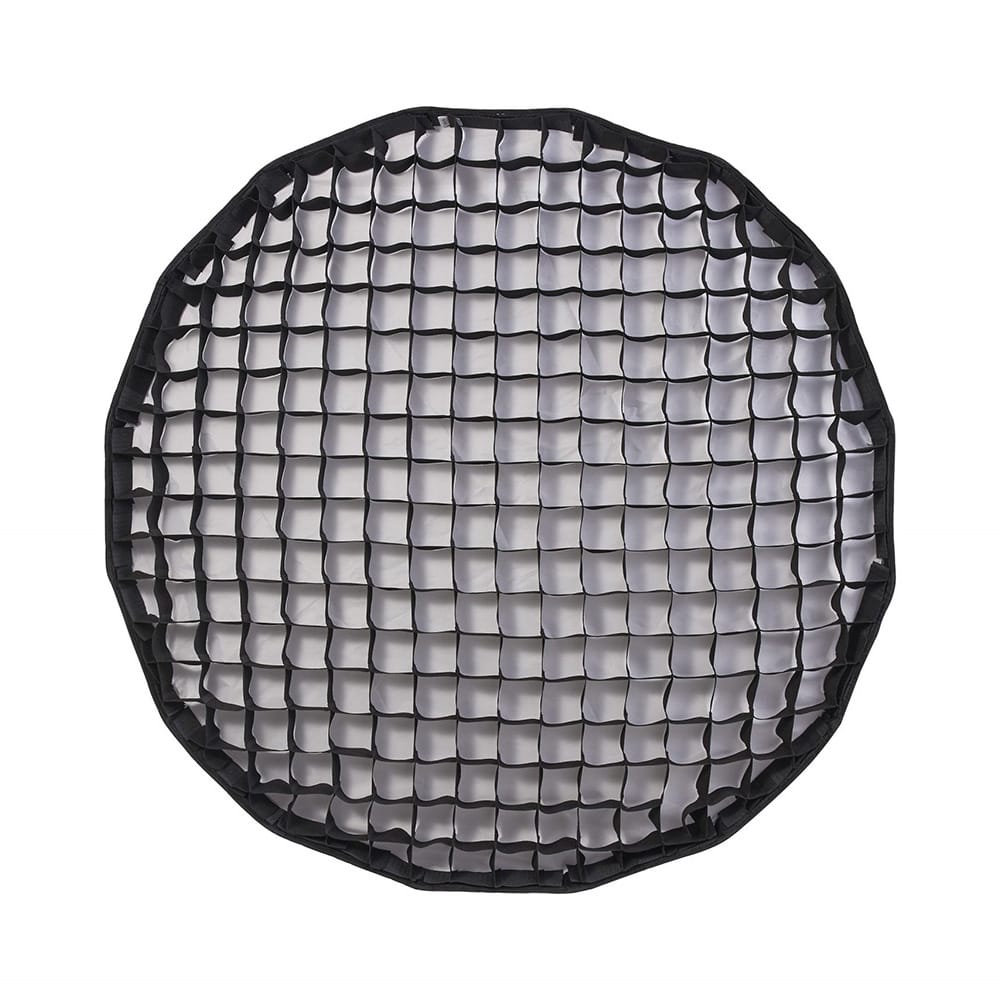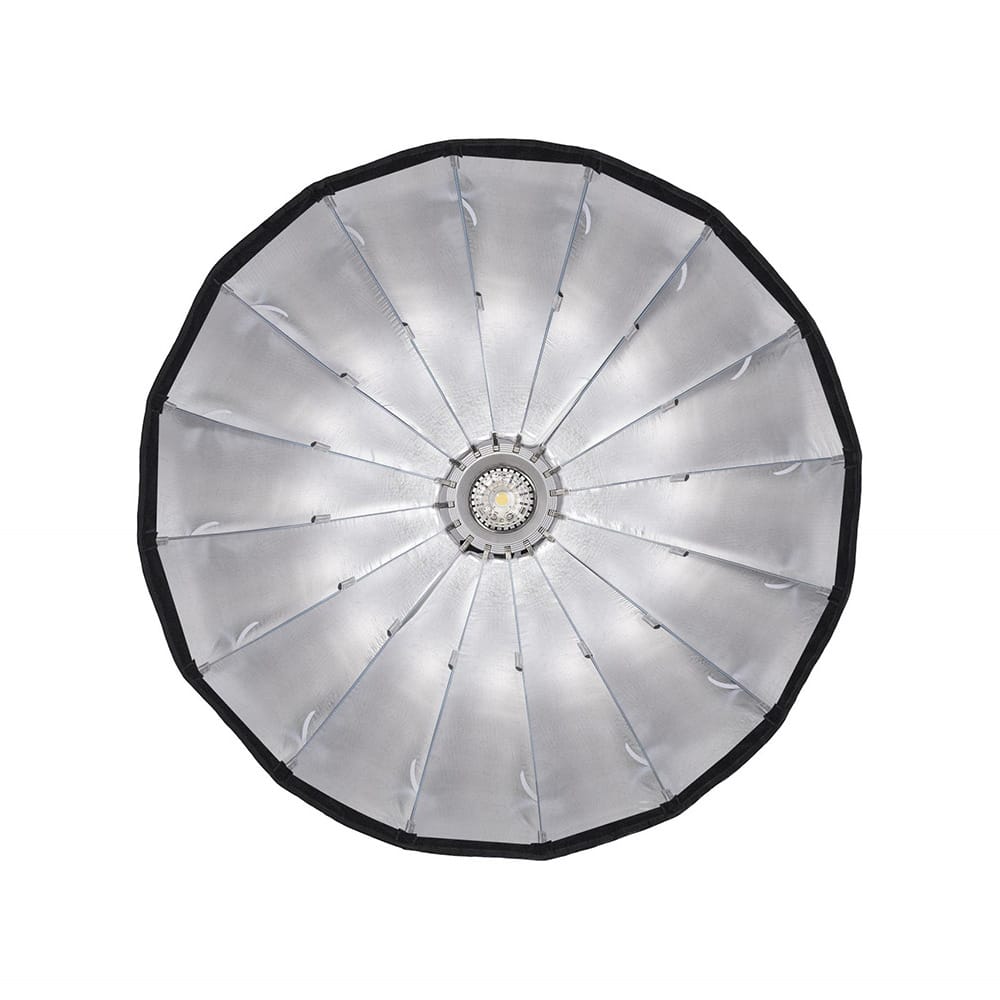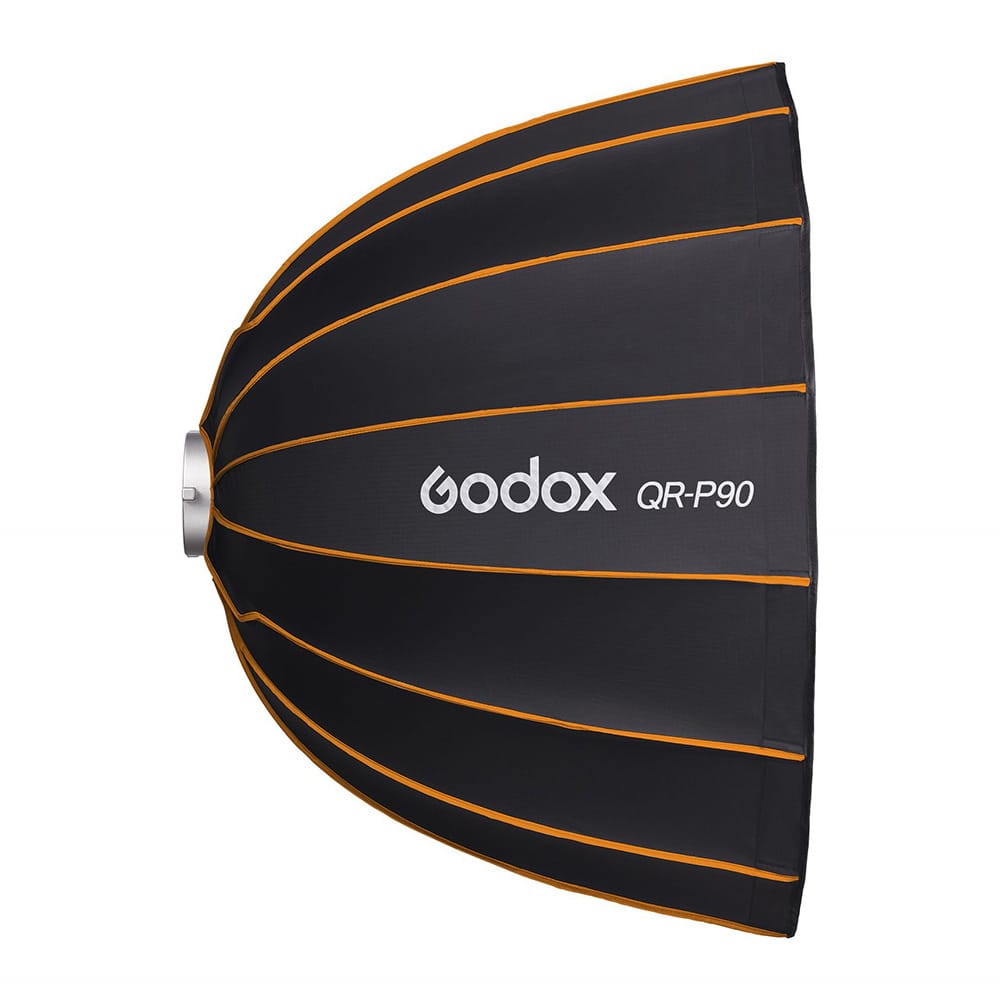 Godox have also designed the softbox with a smaller speedring of 15cm (compared to the normal 18cm) to make the kit as small as possible for transportation purposes.
The speed ring is a Bowens mount but there are adapters available for both Godox's own products and Profoto lighting.
The softbox is put up from the back (more on that later) and the rods are then covered at the top with Velcro panels. Overall, the softbox is extremely neat and well-designed with some very clever little features.
In Use
Anyone who has ever used a traditional softbox will know that they can be awkward to put together! The rods are stiff and it's not always easy to get them to fit into the base of the softbox. This is where the QR softbox comes into its own.
The setup is pretty much effortless – the rods simply lift from the speedring until they click into place.
The easiest way to put the softbox up is to click two rods on opposite sides up at the same time. Once they're all clicked into place, you simply Velcro the top panels of the softbox together to prevent light leakage. To take the softbox down again, you simply lift the rod slightly whilst pressing down the button above it.
This is an extremely clever design and you can have the softbox assembled in mere minutes. As it folds down into an easy carry bag, it's extremely portable and therefore ideal to use on location. I was really impressed with the design of the QR softbox and the ease of putting it up.
Hopefully this is a design that can be incorporated into more softboxes going forward! Parabolic softboxes are often described as a hybrid of the traditional umbrella and a softbox.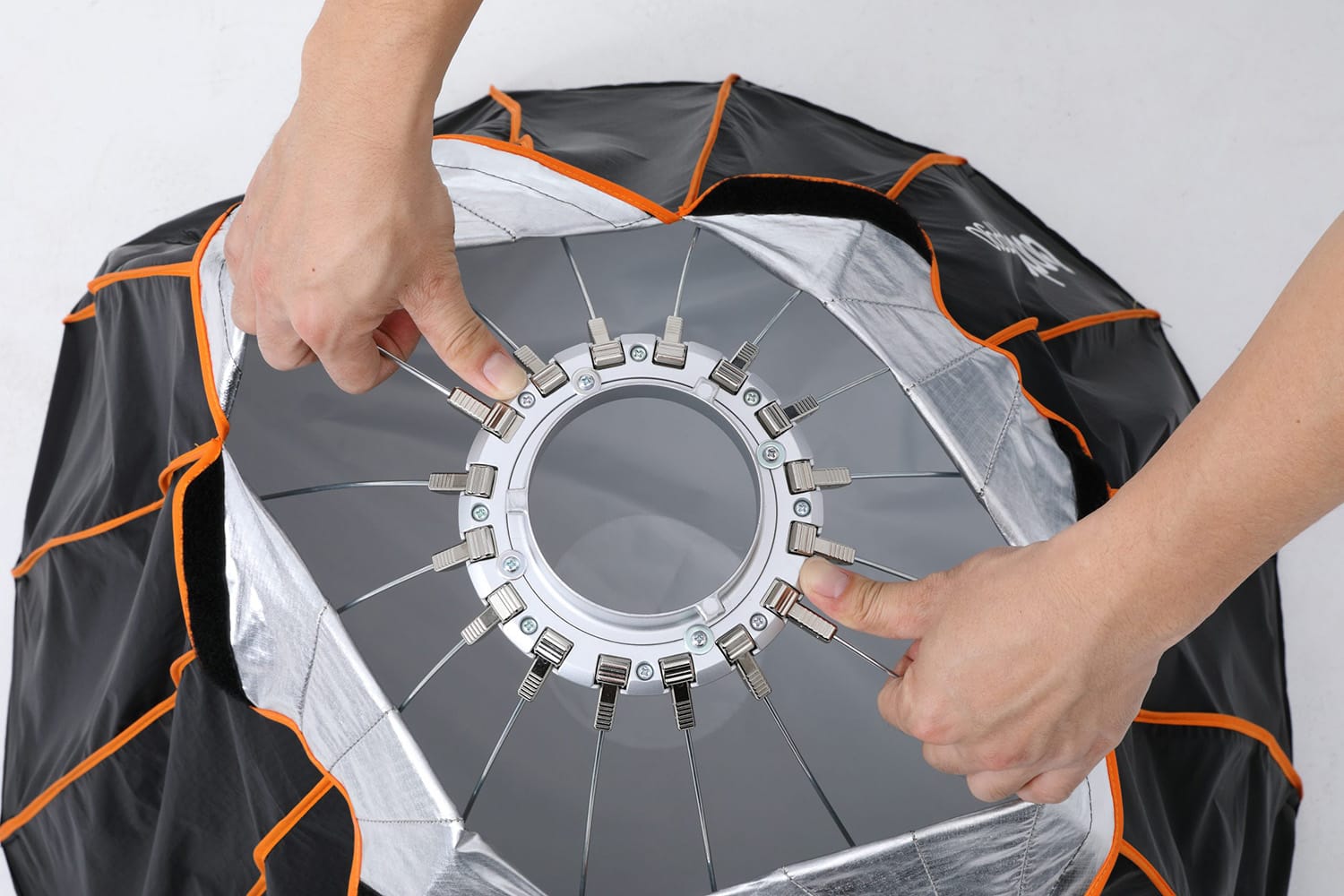 Now, a lot of photographers aren't fans because they feel that this combination means that a parabolic softbox is both trying to diffuse the light into an even spread (like a traditional softbox) and focus it into a strong column (like a parabolic umbrella). And there's also the complaint that they're cumbersome, heavy and expensive.
In fairness to the Godox offering, it is none of these things!
It's easy to carry, not heavy at all and actually very reasonably priced. But, being a deep parabolic softbox, it does indeed funnel the light. The question is whether this gives a pleasing 'look' to images.
The light from the QR softbox is punchier than the light you'd get from a traditional softbox and I feel that it's definitely a more contrasty look, even with both the inner and outer diffusers in place.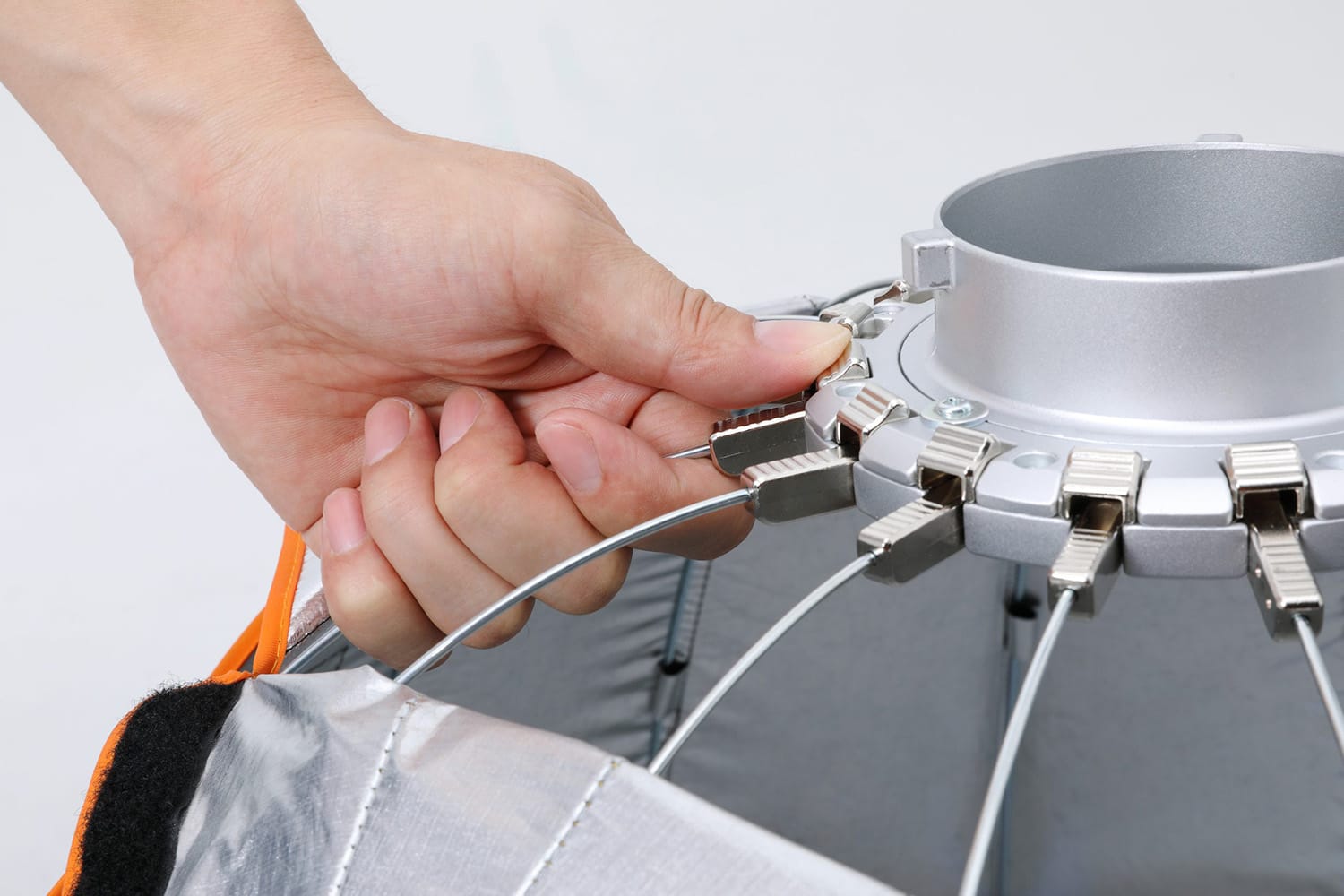 But one light with the softbox attached would be more than sufficient to cover the spread of a single head and shoulders shot – making it ideal for location work where you don't want to be carrying a lot of kit around. On the flip side, it would also be very useful as part of a larger lighting setup.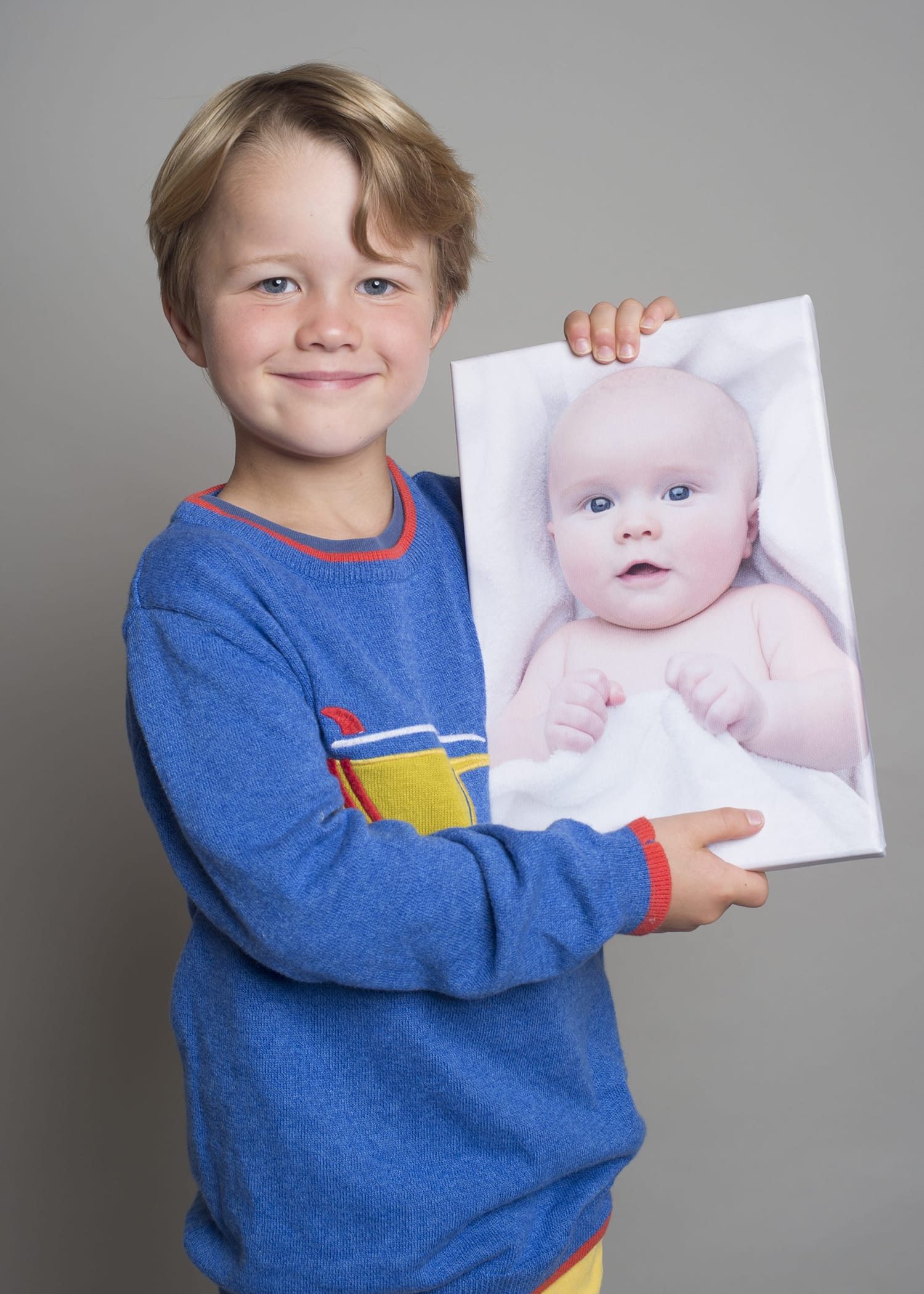 In Conclusion
I've been testing a few products from Godox recently and have been highly impressed with them. In the case of the QR softbox, a lot of care and attention has gone into all the details.
The speed with which it's possible to erect the softbox is highly impressive, but the kit doesn't feel flimsy or in danger of breaking because of it. The carrying case with shoulder strap is extremely useful and makes the softbox extremely portable.
Personally, I really like the light that the QR produces – particularly if you're working with softer background colours other than pure white. I would suggest that the light would probably work best with fashion shoots when used with a white background and would also certainly lend itself to high key work.
Considering how reasonably priced this softbox is, it really would be a useful addition to most people's kits.