15 Photo Ideas You Need to Try This Winter
Don't pack up your camera just because summer's over. Winter is a great time for capturing some spectacular images!
The cold, icy conditions can make for some interesting photo opportunities that you wouldn't otherwise get; spectacular snowy landscapes, dramatic storms, even macros of snow and frost. It's also your chance to get some great portraits.
If you're looking for ideas and inspiration for the cold and snowy season ahead, read on for fifteen photo ideas that you'll want to try this winter.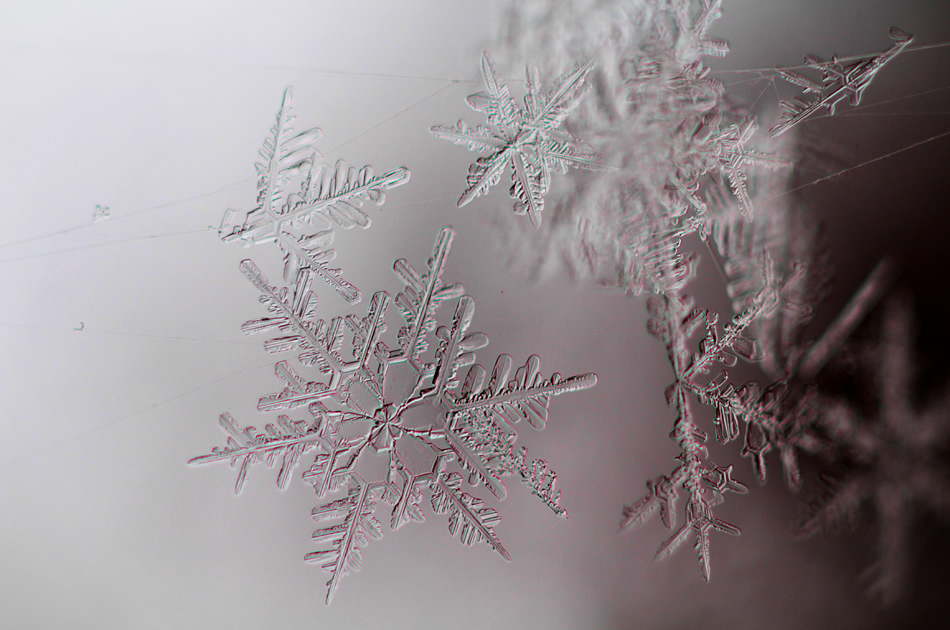 1. Capture Macro Snowflakes
Winter holds its own when it comes to unique macro opportunities. One of the most striking types of winter photography is macro snowflake images.
Tip: To capture macro snowflakes, you'll need to get closer than the 1:1 magnification ratio that macro lenses are capable of, so consider adding some extension tubes to your macro lens.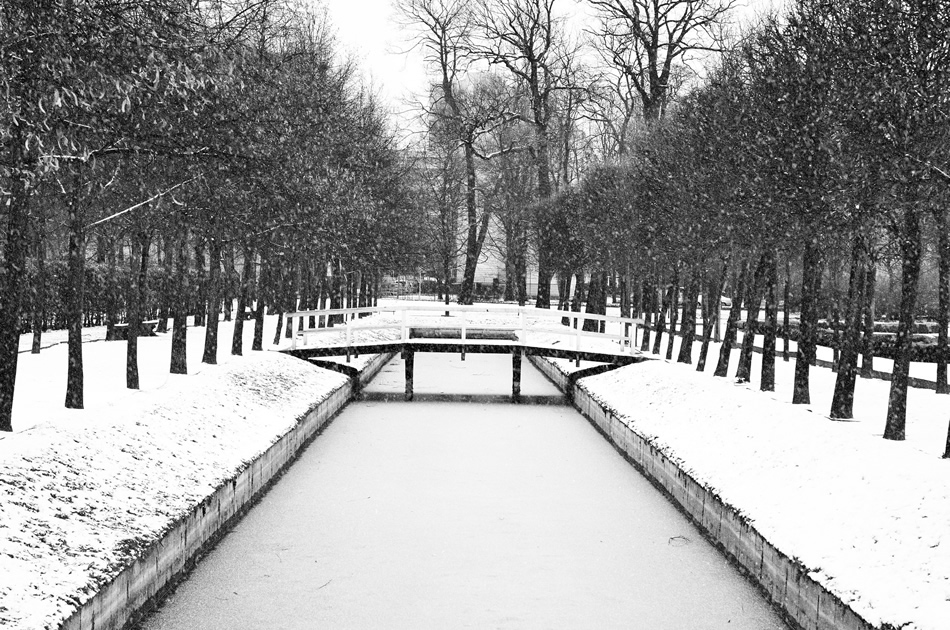 2. Photograph Falling Snow
It just isn't winter without snow – is it? Including the falling snow flakes in your compositions can be a great way to enhance your winter shots.
Tip: To photograph gently blurred streaks of snow, use a tripod and a long exposure to slow the snowflakes down. If you're hoping to freeze the action, use a fast shutter speed.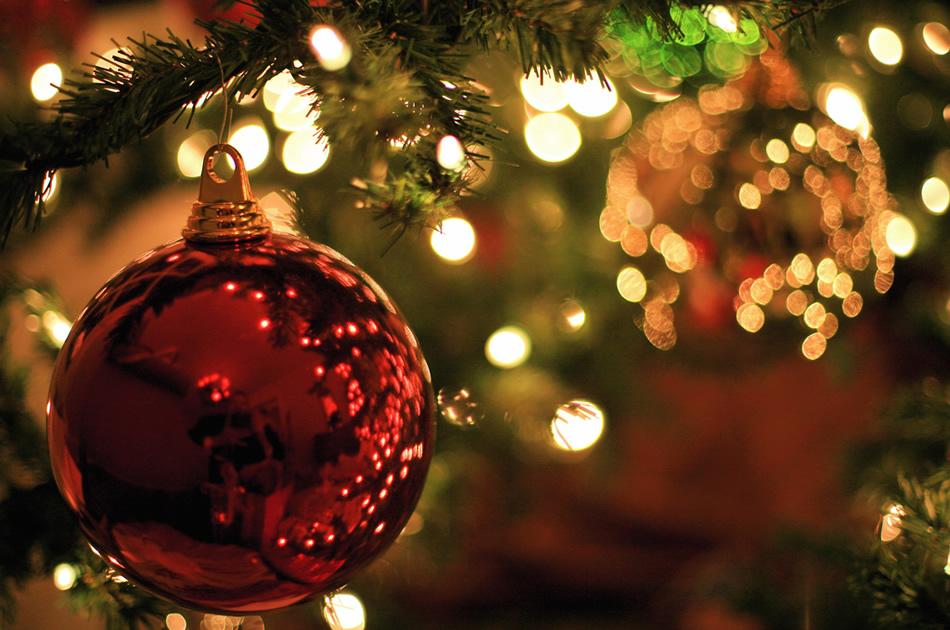 3. Get Some Bokeh
If the weather outside is frightening, why not stay inside and practice capturing some holiday bokeh? Strands of Christmas lights can make great bokeh – and an excellent background for holiday images.
Tip: Consider buying a set of bokeh shapes, or making your own from black paper. Create starbursts, hearts, and more!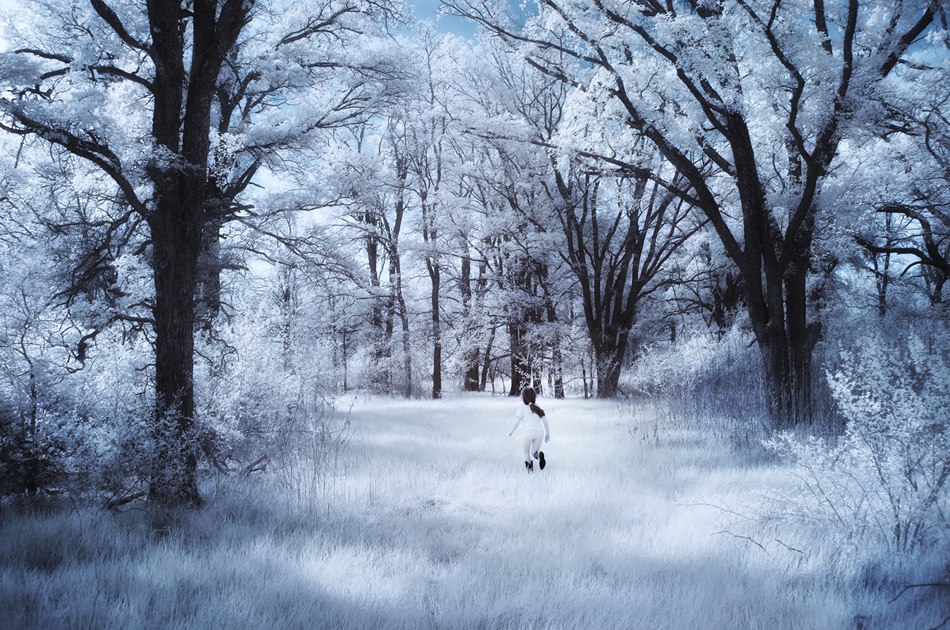 4. Play With Your White Balance
Few images are more striking than pictures of freshly fallen snow. Unfortunately though, the when left to its own devices, the camera often tends to render snow as blue or gray. To capture that fresh white color, you will need to adjust your white balance. Adjust your exposure dial up +1 or +2, or use a cloudy setting.
Tip: Remember your white balance and exposure work together so be sure to adjust them both accurately to get the most from your winter images.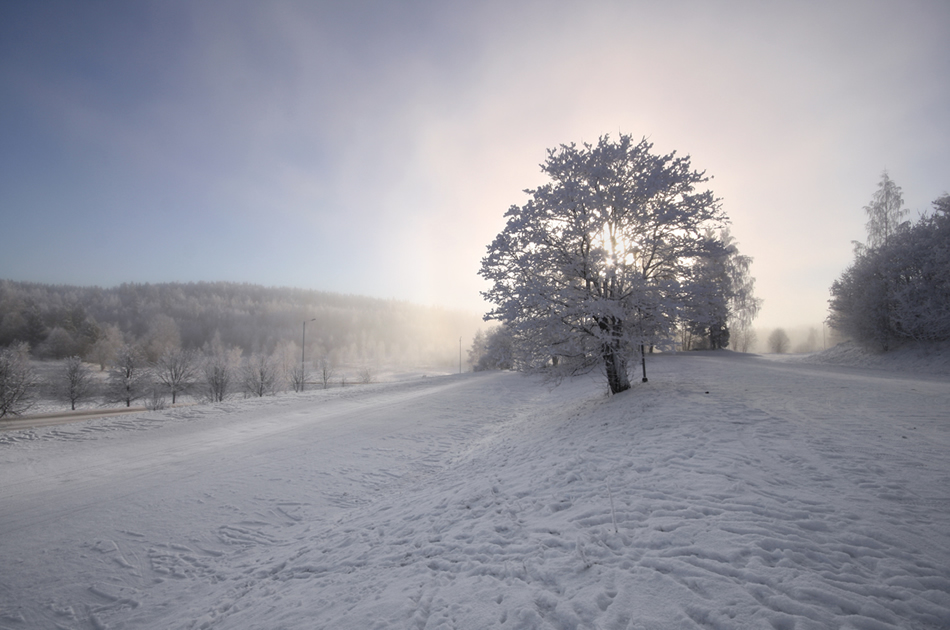 5.Capture Snowy Landscapes
Winter landscapes are truly breathtaking. The snow and frost instantly transforms a setting into something that's completely otherworldly – and can make almost any setting look beautiful.
Tip: Consider adding a white vignette to your snowy images during post-processing – to accentuate the white, snowy setting.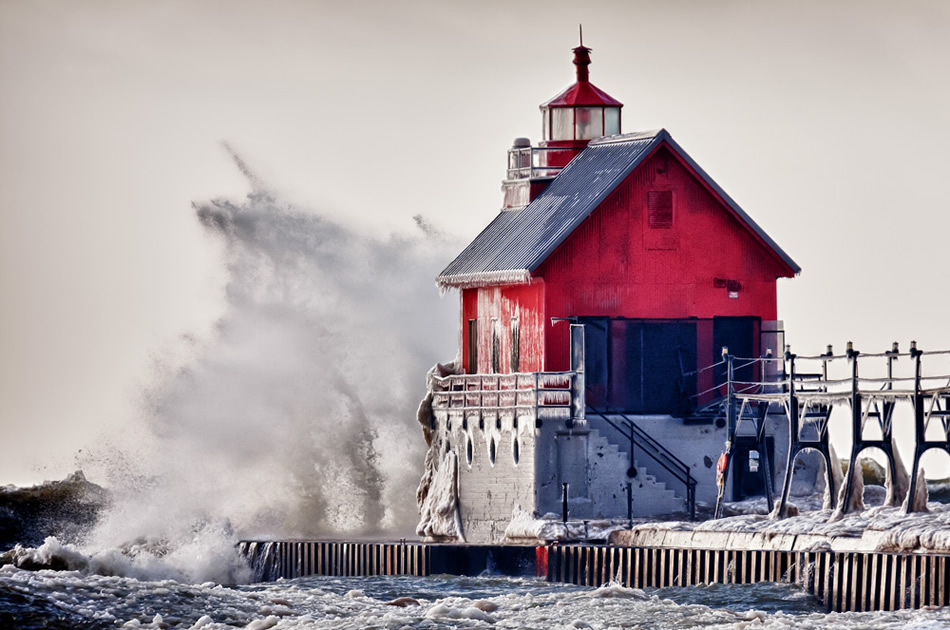 6. Photograph Some Dramatic Storms
With winter come the inevitable storms. If you're near a lake, or the sea – you're in an especially great position for capturing the power and beauty of a storm.
Tip: Experiment with slow shutter speeds to capture blurred water and clouds with a misty, streaky quality – or use a fast shutter speed to freeze the waves as they crash against the shore.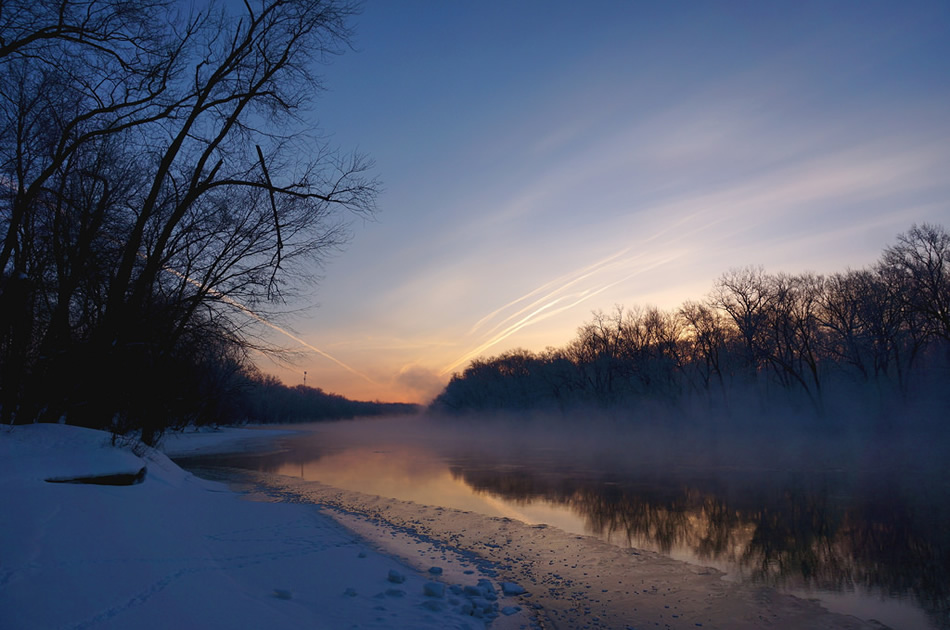 7. Capture Water Landscapes
Winter water scenes can be especially striking. Whether it's the ocean, a river, or even a pond – there's something about watery landscapes that make for beautiful images.
Tip: When photographing water, remember to use a polarizer to reduce glare, or leave it off if you're hoping to capture reflections.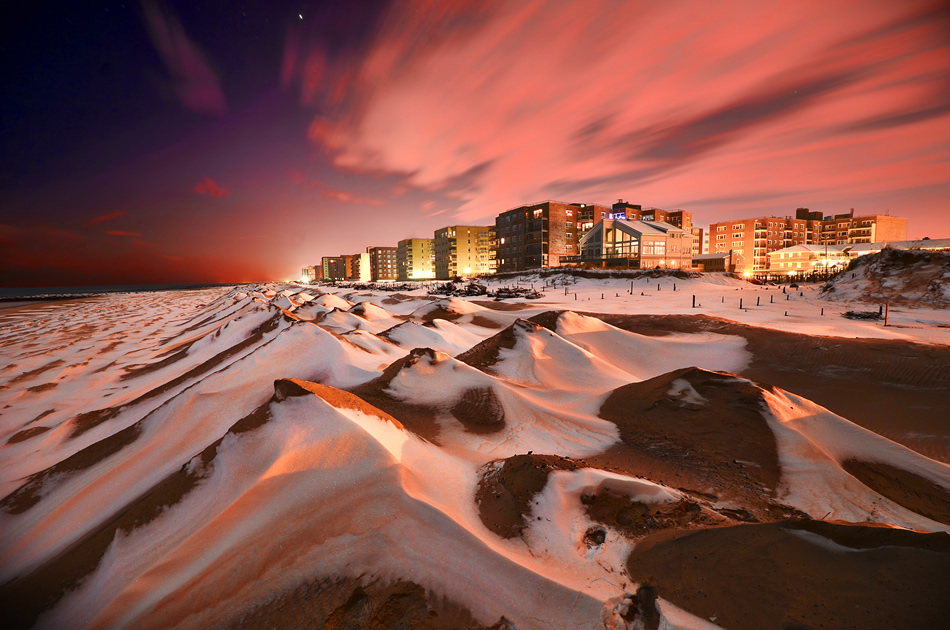 8. Capture Some Beautiful Sunsets
A sunrise or sunset reflecting off of the new-fallen snow is especially beautiful – and a great twist on the standard sunrise or sunset photos.
Tip: Consider a polarizer to help you to get the exposure in the background and foreground right when capturing sunsets.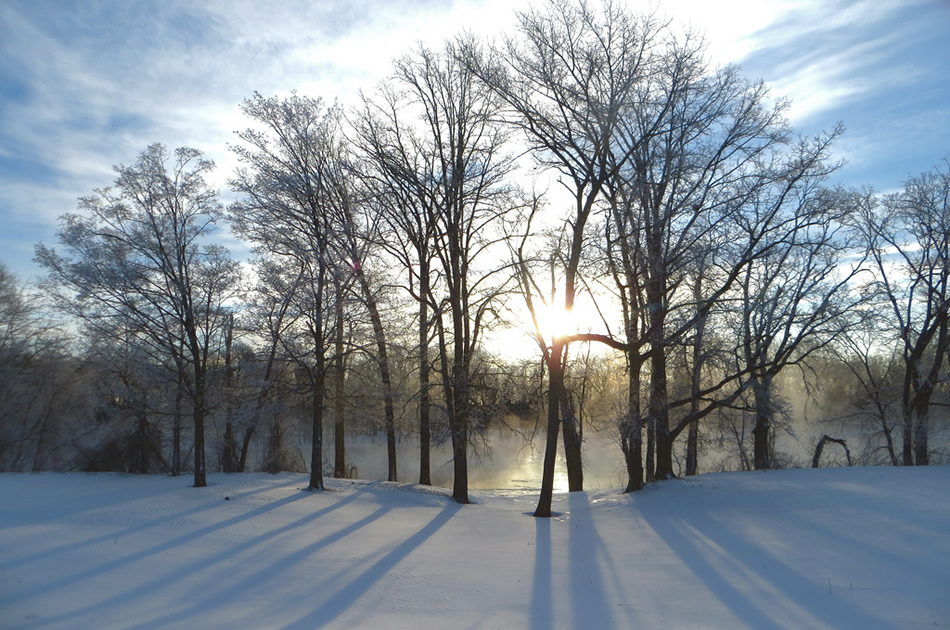 9. Work With Winter's Light
While winter's light is fleeting – it can also be beautiful. The glow during early morning or late afternoon can be especially striking when coupled with a frosty or snowy scene. By paying attention to golden hour during the winter, you'll be able to use winter's light to your advantage – and capture some beautiful winter scenes.
Tip: Plan ahead! The best light doesn't last long so scout out locations and find out when golden hour will be ahead of time.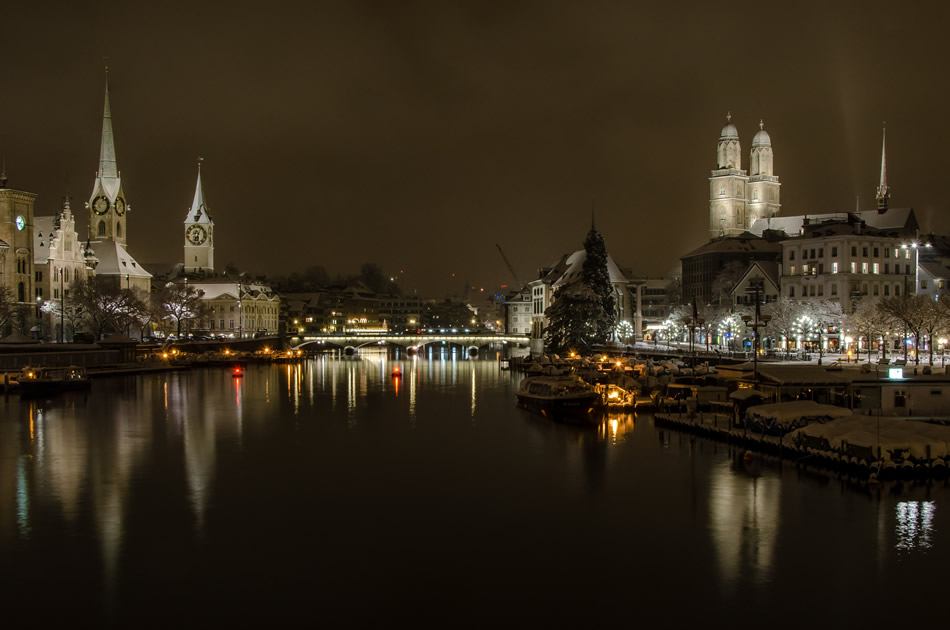 10. Photograph City Lights
City lights are beautiful – especially during the winter. A snowcapped cityscape will take on a spectacular mysterious quality when there's snow.
Tip: When photographing the city at night, autofocus may have a hard time knowing where to focus. Consider switching to manual focus – especially when you have different subjects and different distances.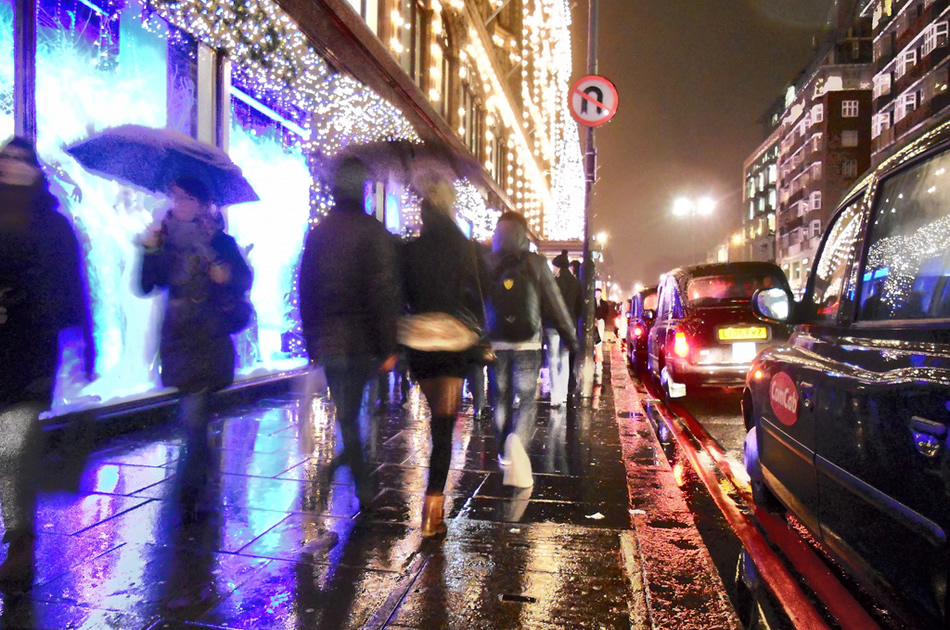 11. Do Some Street Photography
This is the season for some great street photography. Capturing the hustle and bustle of shoppers can make for some great images.
Tip: When photographing people, avoid using your flash. Instead, position yourself in a well-lit area or adjust your camera settings to compensate for low light.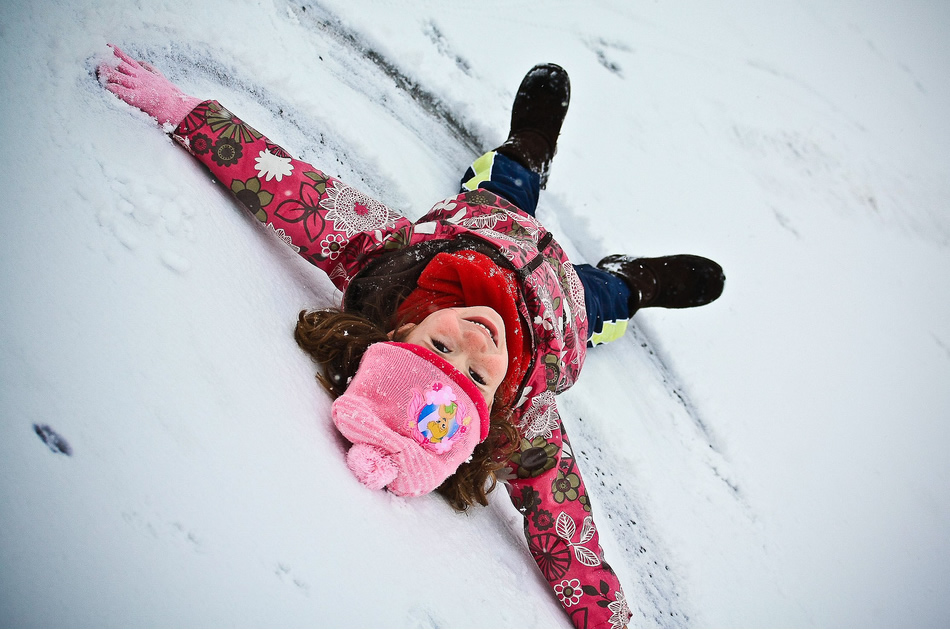 12. Hold a Winter Photoshoot
Winter is a great time to take outdoor portraits. Not only is the beautiful snowy setting ideal for photos; the snow also works as a natural reflector helping to evenly light the subject's face.
Tip: Bright, midday sun can be extremely harsh when it's reflected off the snow. You may want to use an ND filter to combat this.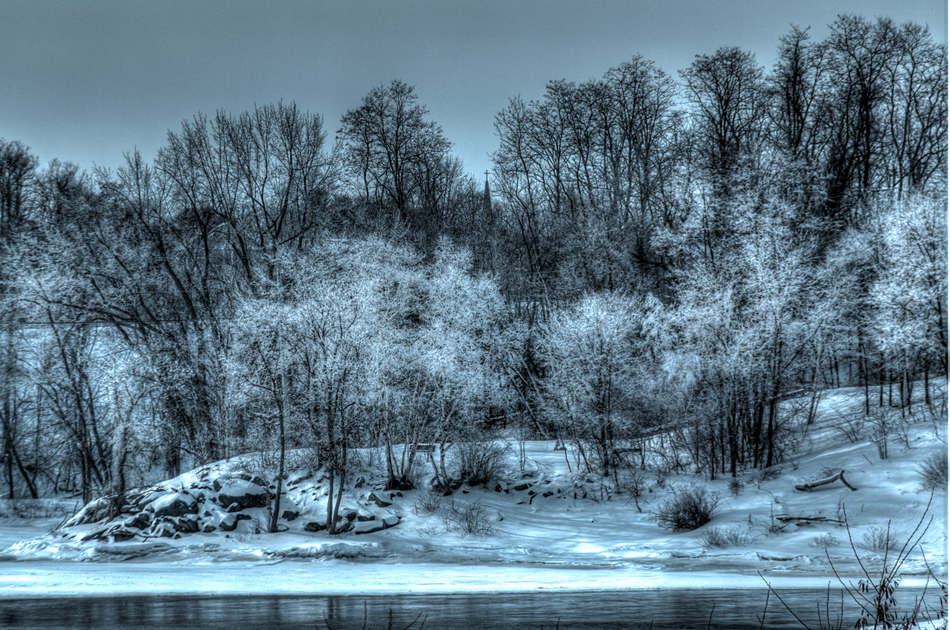 13. Include Bright, Bold Colors in Your Photoshoots
If you're capturing outdoor portraits – there's a good chance that you'll be up working with a lot of white stuff. Consider introducing a bright, bold color to make your images pop.
Tip: Winter gear – boots, umbrellas, or a scarf can all make great props for a winter photoshoot.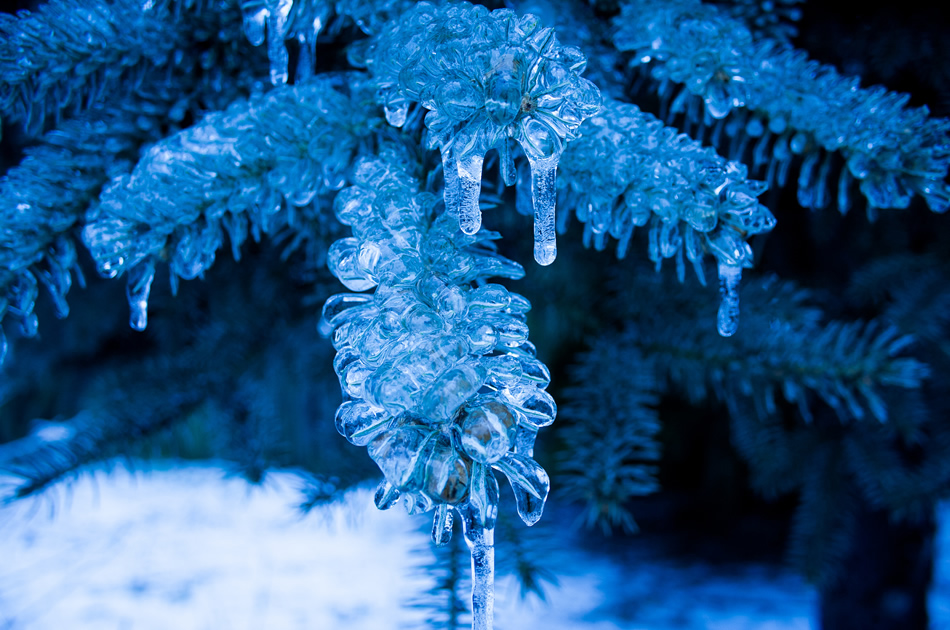 14. Capture Patterns in Ice
While snow is the order of the day during winter, don't rule out ice as another great subject for your photos. Getting up close and capturing the patterns found in the ice can make for some great winter images.
Tip: Winter's a great chance to capture some images for much-sought-after texture. Icy pattern images can make great images to use when layering in post processing.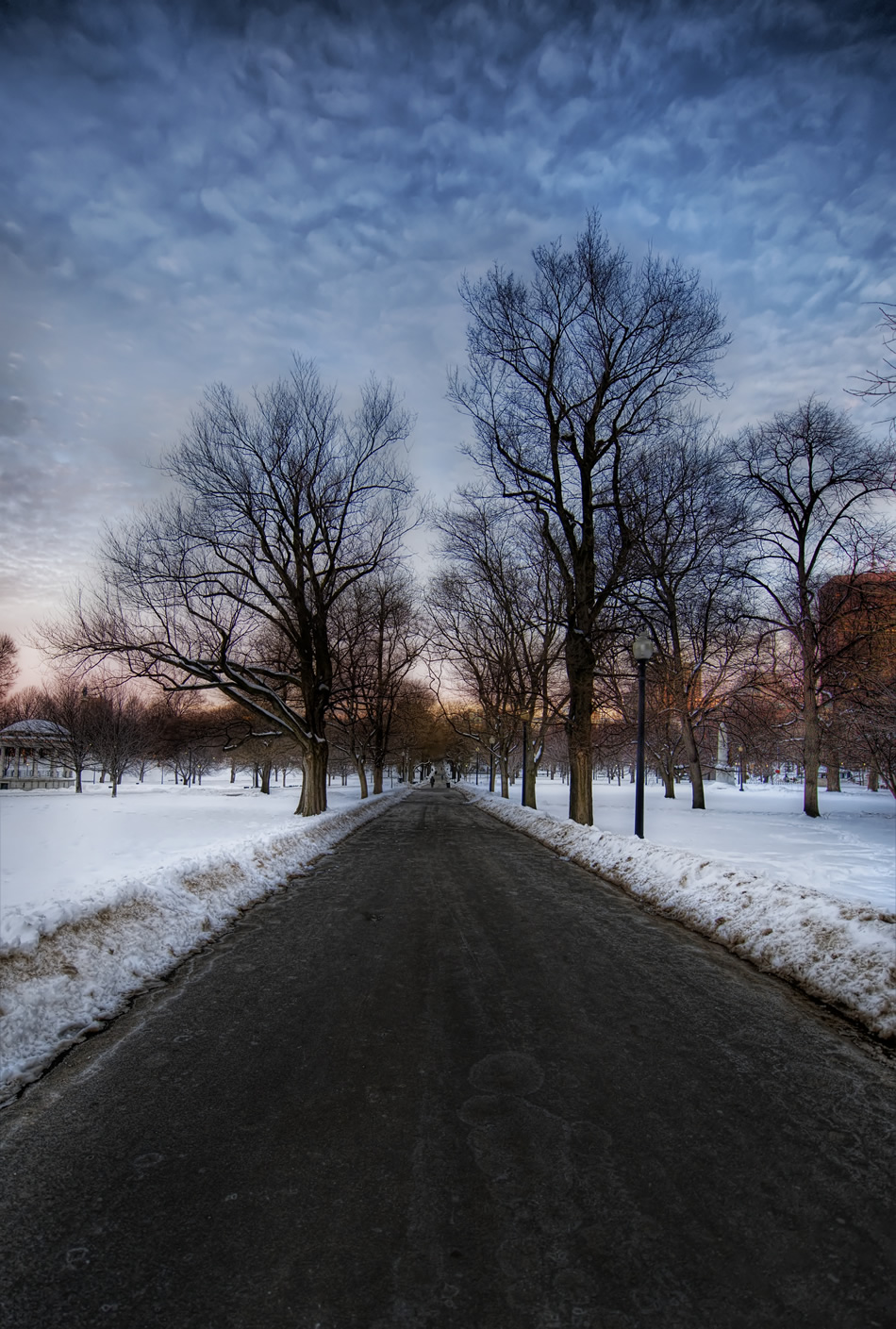 15. Create Some HDR Images
While HDR images often have an over-processed quality to them – winter HDR images, can be striking. This is especially the case if you subtly process them so that they're not overdone – or if you're working with black and white.
Tip: Auto exposure bracketing (AEB), or autobracketing, is a great way to capturing images for HDR. Alternatively, you could use some Lightroom presets to create the HDR look.
To Conclude
As you can see there are plenty of fun things that you can do this winter. While some may be packing up and waiting until spring, use the above tips to get a jumpstart on your photography this winter that will carry you on into the new year!
What's your favorite type of winter photography? Please share your own tips & tricks on Twitter or Facebook!