Review of PortraitPro 19 Retouching Software from Anthropics
For many years, PortraitPro from Anthropics Technology has been quite popular with portrait photographers, and for good reason.
Today we'll explore some of the key features of PortraitPro 19 and see why it should be in your post-processing arsenal if you're a portrait photographer.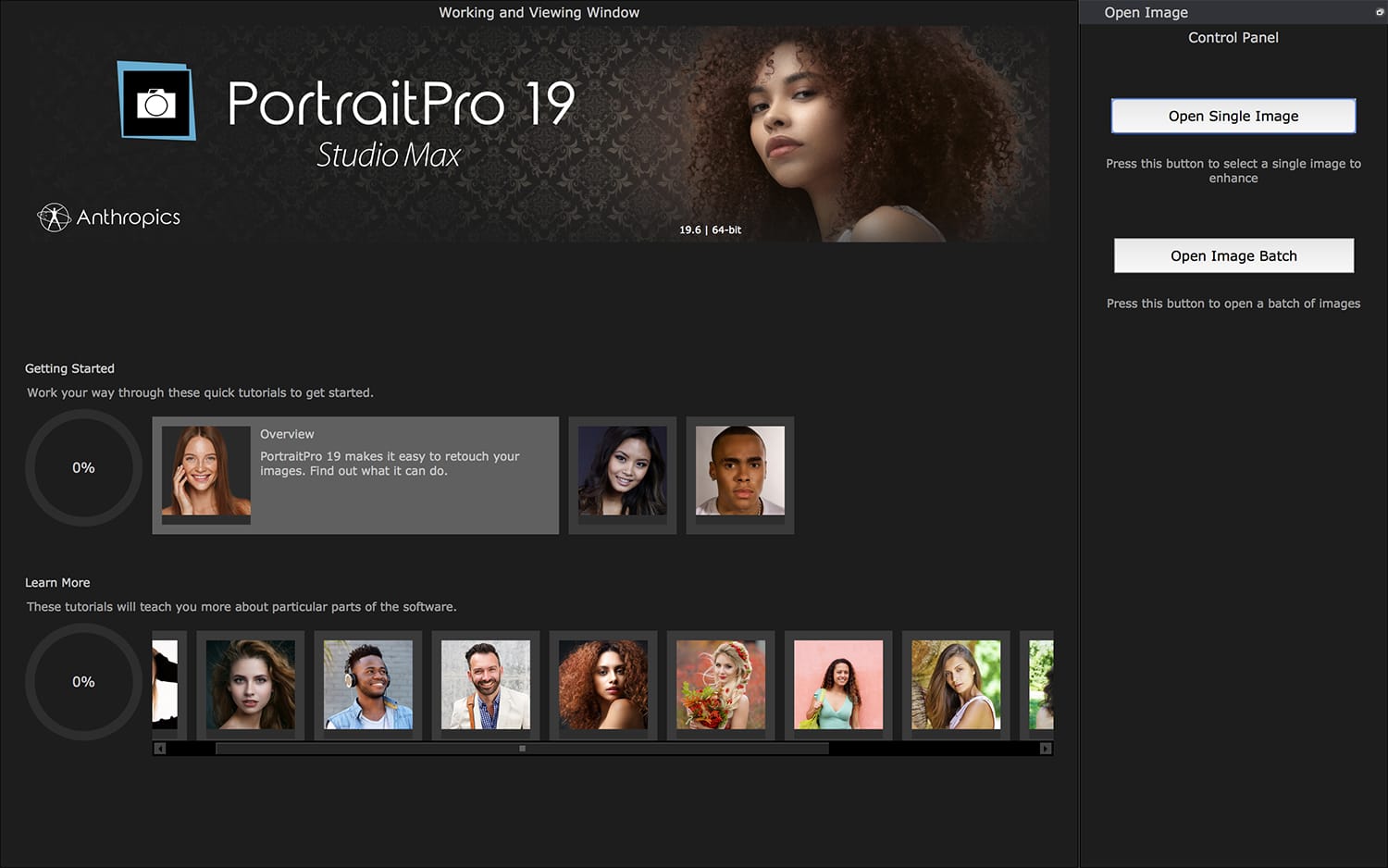 There are 3 flavors of PortraitPro 19 currently available: Standard, Studio, and Studio Max.
The version we're using for this review is the Studio Max version which supports RAW files, batch mode, and can also work as a Photoshop smart filter, as well as an external editor for Lightroom.
As you can probably already guess from the name of this software, its main purpose is for editing portraits. It's not your normal photo editing application though – we'll dive into what separates PortraitPro 19 from other apps in a bit – it is made specifically for retouching and editing portraits, and it does an incredible job with it.
Having a dedicated portrait editing and retouching tool at your disposal can save you time and energy when the time comes when you need to edit photos from a wedding, a portrait session, or any other type of photographs that feature faces and people.
What Are Some of PortraitPro's Features?
As we already mentioned, PortraitPro 19 isn't your typical photo editing app, and it includes features you will not find anywhere else!
Whether you're looking for some subtle skin smoothing or more advanced tools like face sculpting, changing the direction of light, or even add makeup, or slightly change your subject's facial expression, PortraitPro 19 can do it.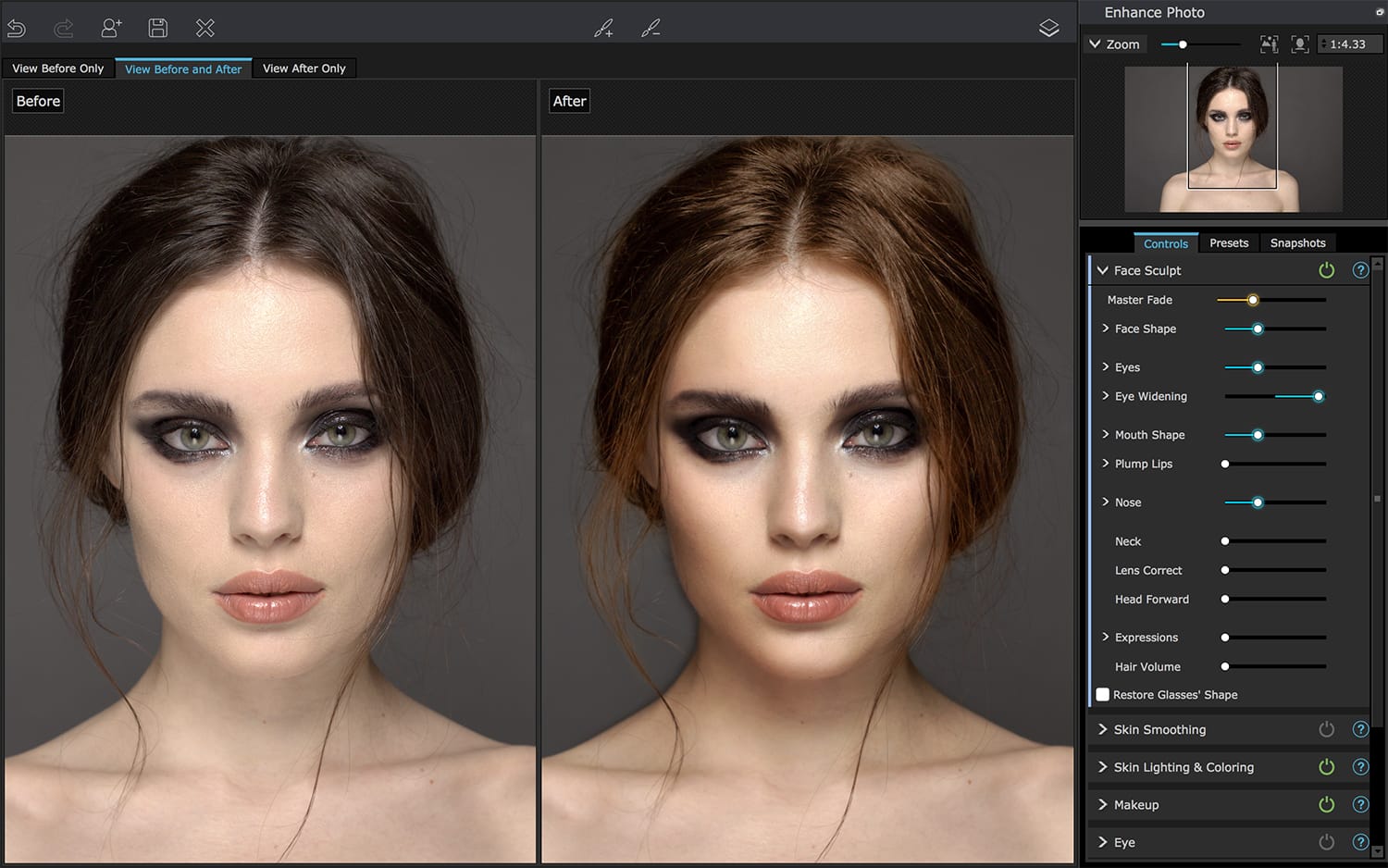 The main panels you will find in PortraitPro 19 are Face Sculpt, Skin Smoothing, Skin Lighting & Coloring, Makeup, Eye, Mouth & Nose, Hair, Picture, and Layers.
Of course each panel contains a myriad of different sliders that allow you to fine tune every single aspect of the portrait image you're working on.
How Does PortraitPro 19 Work?
When you first open up PortraitPro 19, you will be presented with an intro screen that features a few great tutorials as well as a panel where you can either open up a single image, or a batch of images (depending on which version of PortraitPro you have).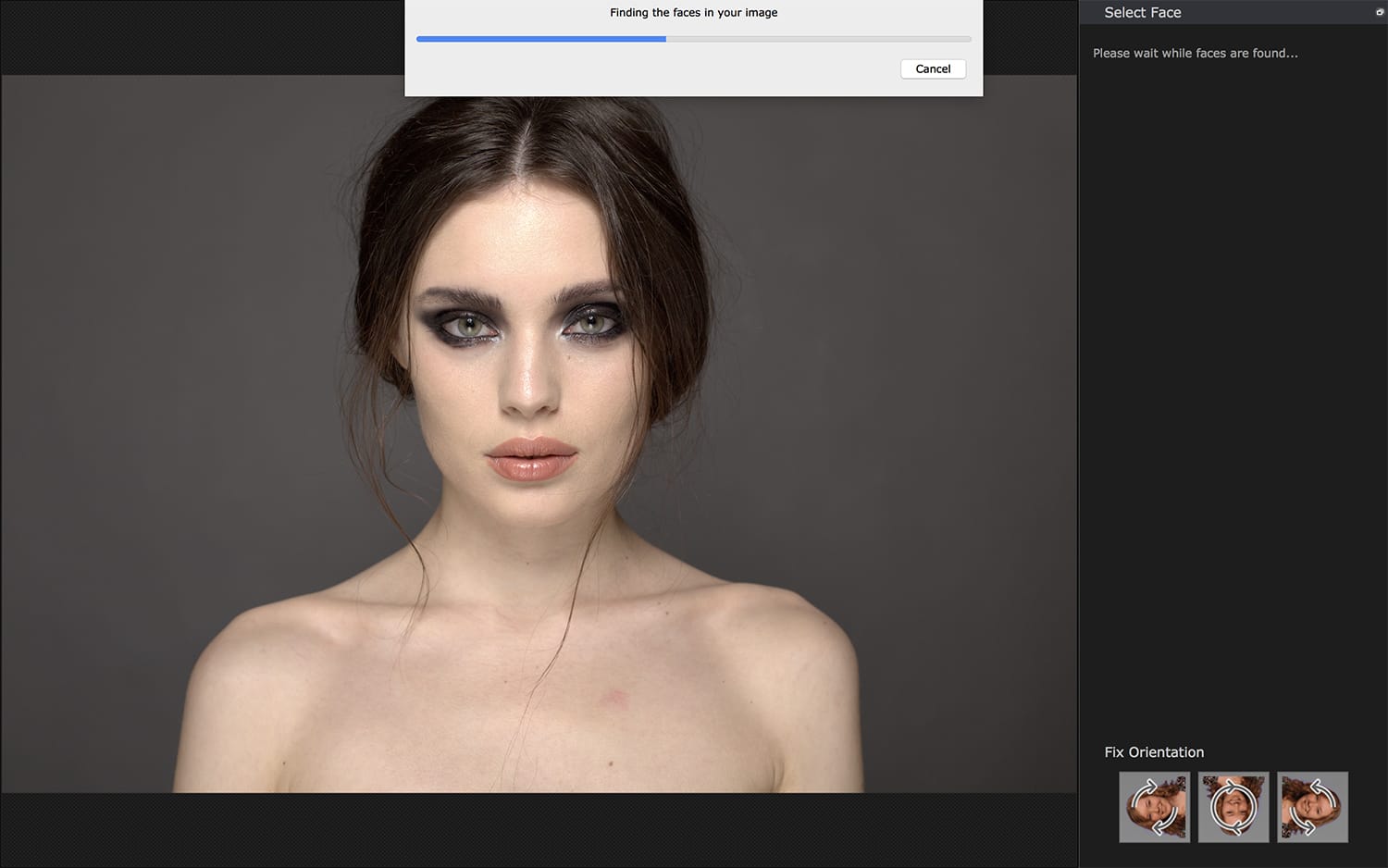 When you open your first image, PortraitPro will load it up and start looking for faces in your photo. Once it's done it will overlay a few shapes on your image such as the face outline, eyebrows, eyes, mouth, and nose. In most cases it will automatically detect whether your subject is male, female, or a child, but you can of course change this.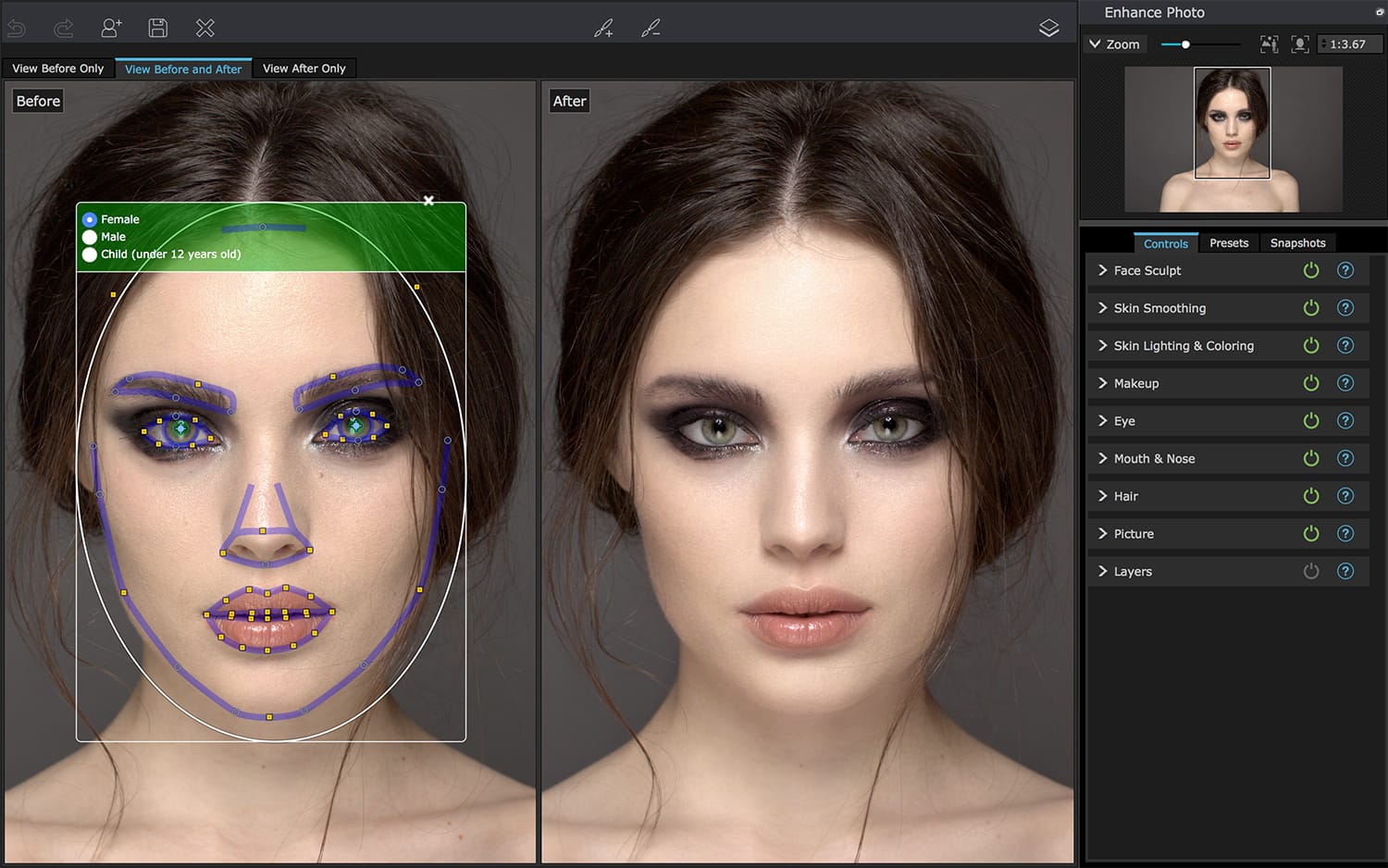 PortraitPro will then use those points and outlines as references when you start editing your image.
The interface is extremely intuitive, but we highly recommend selecting the "Dock Controls Panel" option which can be found in the top menu. This make it easier to work within the app in our opinion.
Our absolute favorite feature is the Skin Lighting & Coloring panel that allows you to change the direction of light from top to bottom as well as left to right.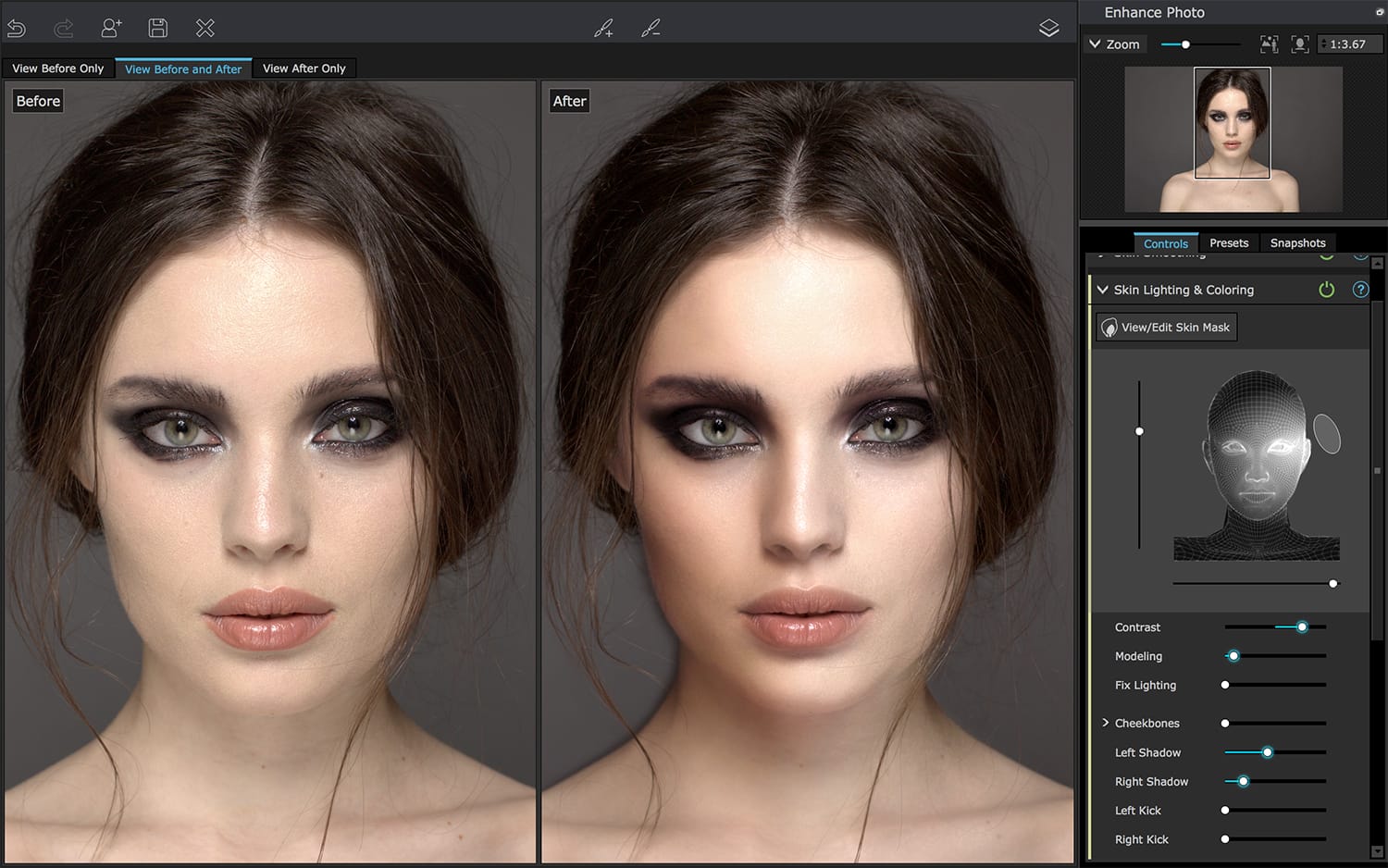 Another very useful feature of PortraitPro 19 is its ability to save presets and recall adjustments you've made to your images later on. This is especially useful if you often have similar images. If you're familiar with Lightroom presets or Photoshop actions, this is a feature you will most definitely enjoy.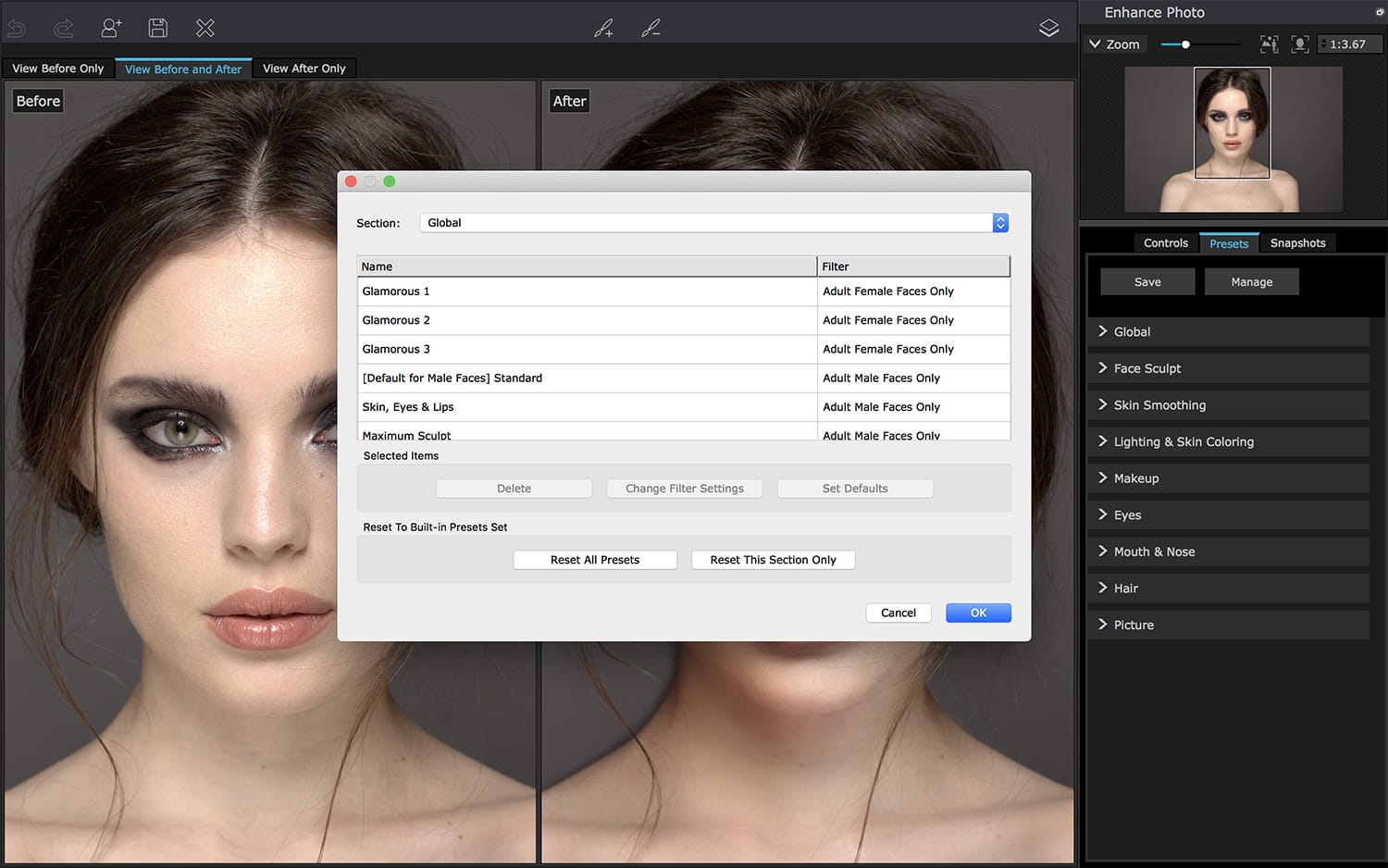 PortraitPro also allows you to create snapshots of your edits (similar to Lightroom's snapshot feature). This allows you to save where you are in your editing session and recall a previous state.
Anthropics' PortraitPro 19 definitely gets our stamp of approval. It does a lot of things and does them extremely well. Whether you are an experienced portrait retoucher or simply want to take your portraits to the next level, make sure you give PortraitPro 19 a try.