The Photography Show 2017: Round-Up
Every year, The Photography Show runs at the N.E.C in Birmingham, UK and is the biggest trade show for photographers in the country. I went up to the show to catch up on the latest developments in the industry and this article is a roundup of a few of the things that caught my eye.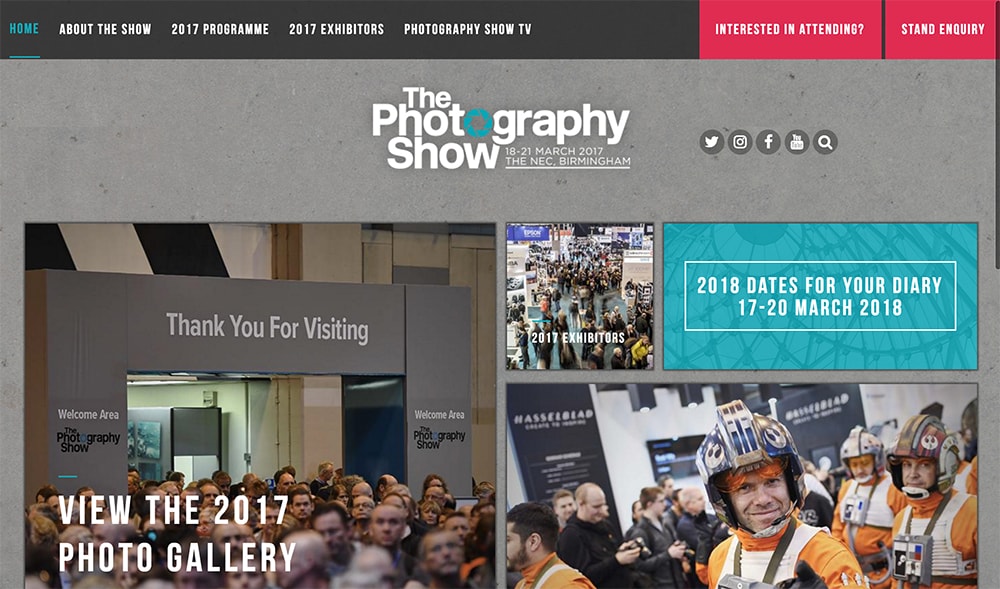 Hasselblad
Whilst I try not to be biased, I'm happy to admit that I am entirely in love with the Hasselblad X1D. The X1D is Hasselblad's mirrorless medium format camera and it's both petite and beautifully designed. With 50mp and a 43.8 x 32.9mm sensor, the X1D produces stunning imagery in a camera that is only a fraction bigger than a DSLR.
It's a classic design, but with modern features such as a touchscreen to access controls quickly. The lens range currently includes a 30mm, 45mm and 90mm, with a 65mm, 22mm, 120mm and zoom 35-75mm coming in December. There's also an adaptor to allow you to use the lenses from the Hasselblad H series.
Elinchrom
As always, Elinchrom and their distributors The Flash Centre impressed. New this year was the Elinchrom ELB 1200 lighting kit. The ELB 1200 has an incredibly lightweight Li-Ion battery pack and a choice of three heads – Pro, Hi-Sync and Action. The heads have a lightweight aluminium housing and incredibly powerful 92 CRI LED modelling lamps for both photo and video use.
The kit is available with its own accessories, but will also fit all existing Elinchrom ones. There's also an integrated Skyport wireless system. This is a really fantastic piece of kit that should appeal to all sorts of photographers.
Adaptalux
Adaptalux is a brand new name on the market, producing a miniature lighting system that's both innovative and interesting. Adaptalux is controlled by a small pod, which can have a number of lighting arms added to it. These use powerful LEDs and are available in five colours – white, red, blue, green and amber. You can also add diffusers on to the end of the rods, which attach with a simple magnetic connection.
There are 3 levels of diffusion available: 30%, 50% and 70%. In addition, you can also add one of 6 different coloured filters.
Canon and Nikon
Always the two big boys in terms of stands at the Photography Show, Canon and Nikon didn't disappoint this year. Both stands were hugely impressive, with a huge range of things on display. At Canon, they were celebrating 30 years of the EOS system, with the original EOS 650 and EOS 1 series SLRs on display. Bringing things right up to date, interest was still high in the EOS 5D Mark IV.
Canon's live stage also offered an impressive range of talks, with industry leading photographers such as Andy Rouse and Clive Booth. Over at Nikon, the recently launched D5 and D500 were still attracting plenty of viewers, alongside some new lenses. Nikon's school stage hosted equally impressive speakers, such as Game of Thrones stills photographer, Helen Sloan and wildlife photographer Richard Peters.
It was another impressive show, with a range of wonderful stands and far more than I have space to mention here sadly! The Photography Show continues to be an essential date in the calendar for all UK photographers.