Using Drones for Architectural Photography to Create Stunning Images
Although drones became popular only quite recently, photographers and hobbyists started using it a long time ago. To take better aerial shots, photographers used to rig their cameras to remote controlled model airplanes. So basically, the concept of drones is not totally new.
Drones, also called unmanned aerial vehicles or UAV, are comparable to flying robots in the sense that they are usually remotely controlled or software-controlled when they fly. They have GPS and sensors that work with flight plans embedded in to their systems. Drones were first associated with the military as they were used for a variety of purposes like intelligence gathering and for anti-aircraft target practice. Today, however, these unmanned aerial vehicles are used for different purposes and by different civilians or groups.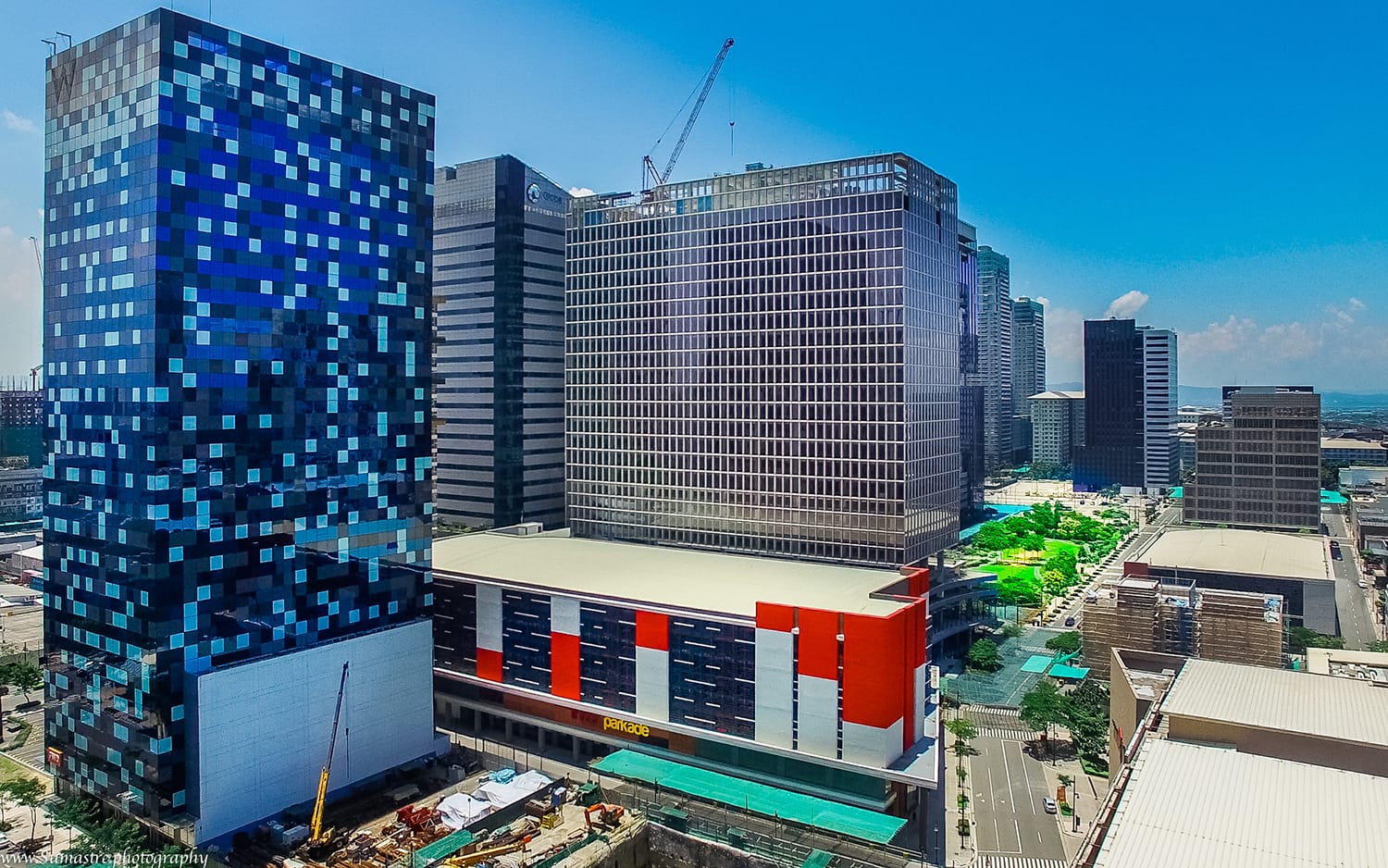 Some of the most common uses of drones are traffic monitoring, search and rescue operations, weather monitoring, and surveillance. Drones are also very popular among videographers and photographers, especially in aerial drone architectural photography.
Drones in Architectural Photography
In the past, architects had to rely mostly on hand-drawn bird's eye view maps or sketches of properties. Some would hop on a helicopter and take photos of the properties from above. Although these produced good images, the process they had to go through was quite inconvenient. So when drones came into the limelight, a lot of architectural photographers grabbed the opportunity and started using the unmanned aerial vehicle for photographing their subjects.
With drones, architectural firms and their clients no longer need to hire helicopter services or find the perfect position for getting the right angle. They simply delegate the task to the drone and the professional photographer (which is also most likely the drone pilot).
Aside from the convenience, there are many other reasons why architectural and real estate photographers now prefer to use drones.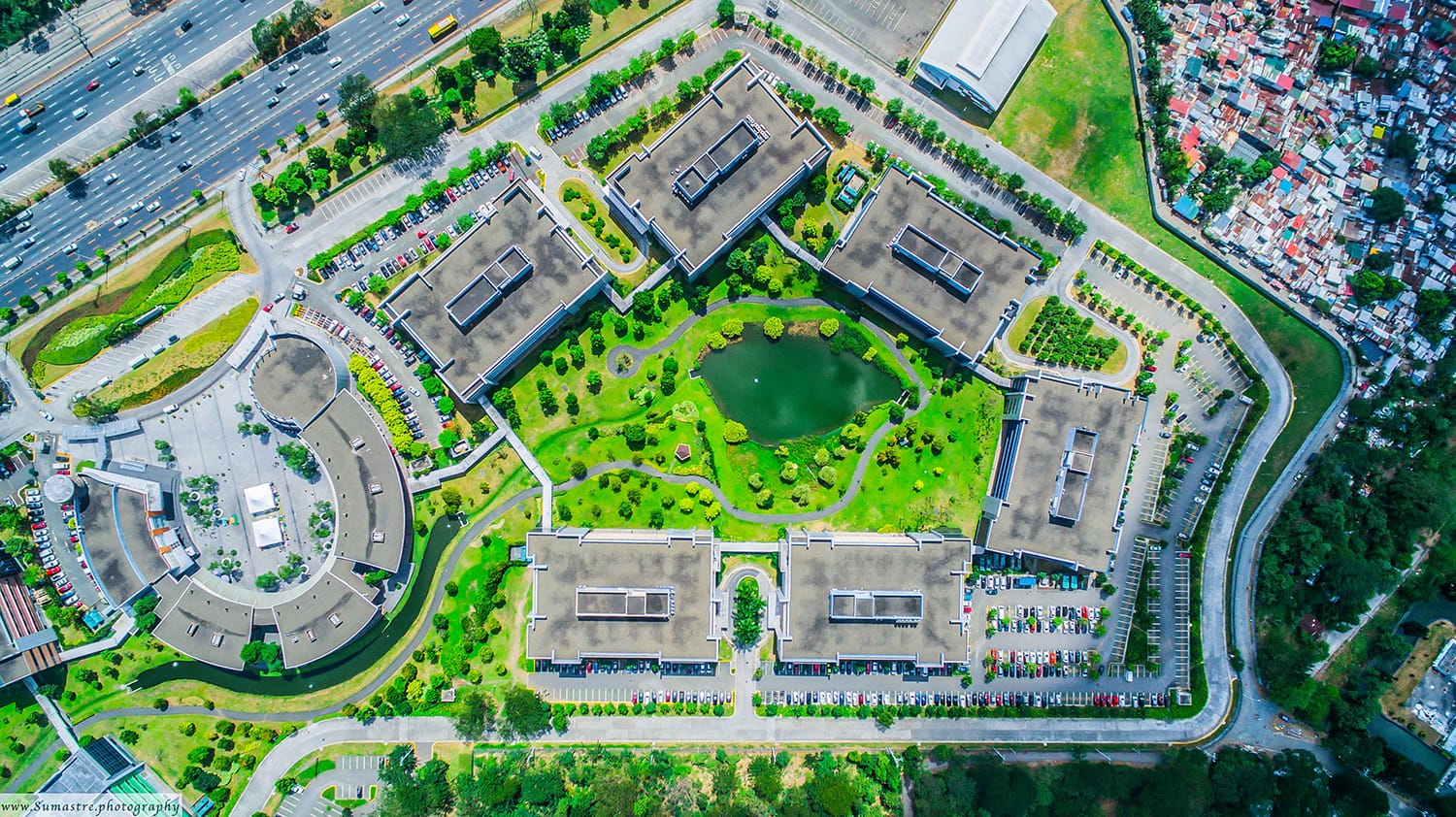 Benefits of Using a Drone
Here are five of the most significant benefits of drones to architectural photographers:
Drones offer versatility
Drones are small so they are able to fly to as many areas as possible, even the hard-to-reach ones. Additionally, they can penetrate areas that are difficult to navigate (e.g., densely wooded areas where tall trees cover the view from above). And the best thing about all these is that drones can pan, get close ups, take a continuous shot, and even perfectly frame a subject.
Drones have very minimal noise
Unlike helicopters, drones are quiet. They do not have a heavy buzzing or whirring sound. As such, they can take good close up shots of the house, building, or property. Since drones are quiet, they can be used to take architectural and real estate photos of exclusive neighborhood or areas where silence is a must (such as zoo or a church).
Drones offer convenience
As previously mentioned, drones are very convenient to use. The set up time is quite minimal (less than a minute if you're using the Mavic Pro or the GoPro Karma) and there are no complicated requirements.
Drones offer first class image quality
Drones are equipped with the latest image technology, so you are guaranteed to get high-resolution architectural and real estate photos. If you want to take it up a notch, you can use drones with a 1-inch image sensor (such as the Phantom 4 Professional and Phantom 4 Advanced). If you have the budget, try the DJI Inspire 2 drones.
Drones offer flexibility of use in architectural photography
In architectural and real estate photography, drones can be used in a variety of ways.

First, it can be applied for site planning, before the actual construction starts. Photographers can make 3D maps using drones.
Second, it can be used during the design phase to give clients a visual orientation of the building or structure being/to be built.
Third, drones can be used to monitor construction progress.
Fourth, drones can be used to capture high resolution images of the completed project for a variety of purposes, but primarily for sales and marketing.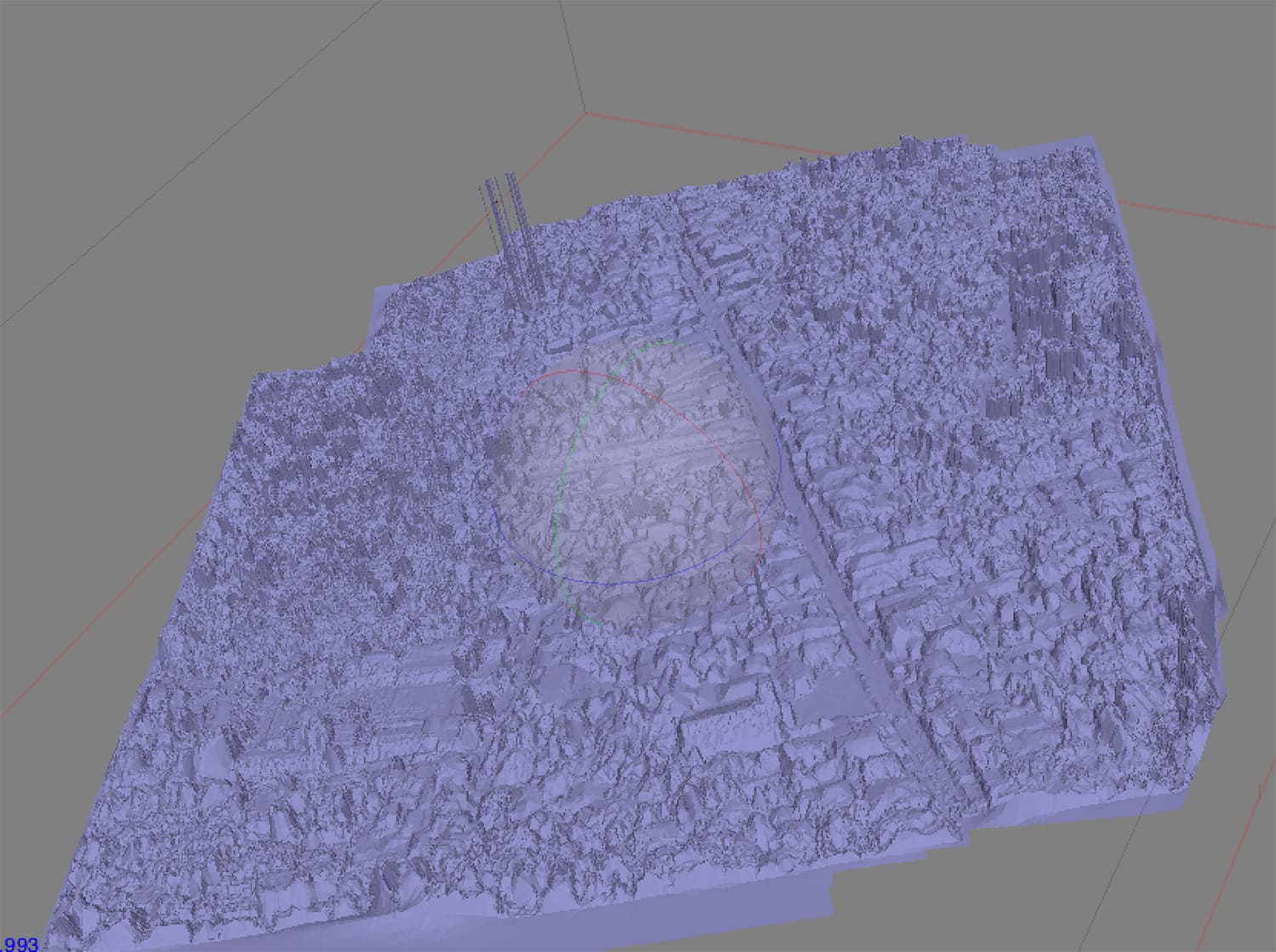 Drones are the best option for showing the surroundings of a structure, place, or property from up in the air. They help give these properties meaning and context, thereby giving viewers a more concrete sense of the place.
These are just some of the benefits of drones for architectural photography. There are many more benefits you'll discover along the way.
The Advantages of Drones in Architectural Photography
In architectural photography, the main goal is to show a visual representation of a building, structure, or community. As such, if you continue to use traditional tools, you will be limited to ground-based shots and a few aerial photos taken from a helicopter or probably a crane.
While this will show a bird's eye view of the project, the fact remains the same: the photos are still taken by a camera planted or positioned on the ground. The photos will still be good, but you'll be limited when it comes to your composition.
Drone architectural photography, on the other hand, will give you a new perspective of your subject. The shots can vary from angle to angle. The drone can move through different elevation levels. The shots will be more precise, too, as the drone can move close to the subject. Even the most difficult shots can be made easier with the help of drones.
Things to Consider Before Using a Drone
Before you decide to use a drone, there are several things you need to consider to make sure that you're doing things the right way and are not breaking any laws or rules.
The first thing on your list should be laws and rules. The guidelines vary depending on where you are shooting. Additionally, some places will require you to get a permit before you can use a drone in their areas. Take care of this before you start working on your project. If you are working with an architect or an architectural firm, you can ask for help from them.
Do an ocular inspection of the location. This will allow you to make a better flight plan. Check for cell sites, tall electrical posts, and power sub-stations. Don't fly near them.
Don't fly near airports, military camps, and all restricted air spaces.
Check your drone before using it. Perform a thorough pre-flight inspection. Make sure the propellers are tightened, battery intact and fully charged, gimbal and camera are working, etc.
Once the drone is up in the air, make sure that it is always in your line of sight or in the visual line-of-sight of the operator.
Using drones may be more convenient than the traditional method, but it will also require proper training.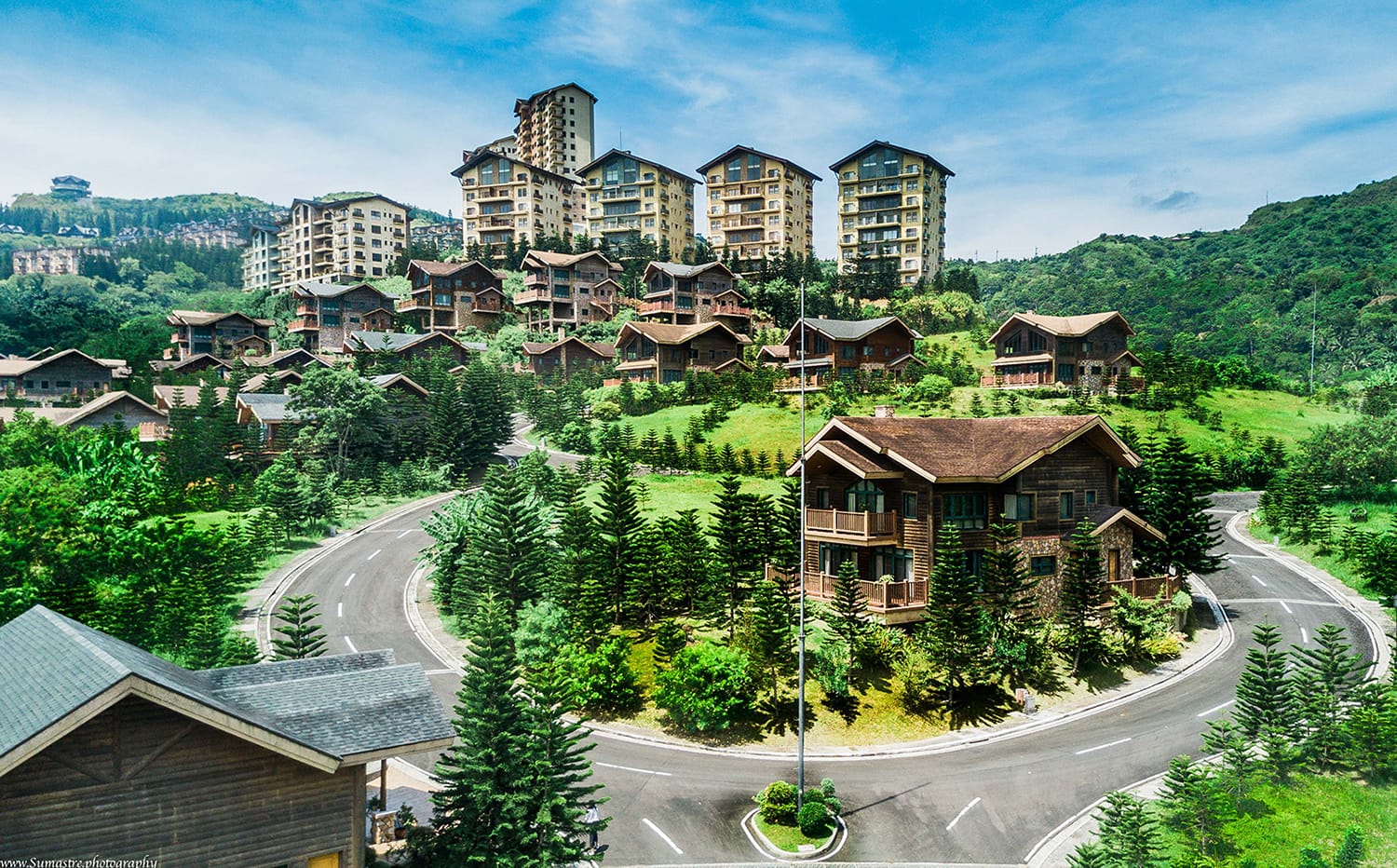 Famous Architects That Use Drones For Their Work
Architectural photography using drones is gaining more and more popularity globally. In fact, some of the best architectural firms and photographers use it for their most important projects.
ODA Construction in New York uses a lot of drone photography in showcasing current developments in their projects. One example is the high-end residential complex called Bushwick II, which is developed by All Year Management.
One of the best architectural photographers in the world, Fernando Guerra, often uses drone photography for his most important projects. He usually partners with respected architects like Alvaro Siza Vieira and Eduardo Souto de Moura.
Clearly, drones have made architectural photography more fun and exciting.