Move Shoot Move: An Overview of the World's Smallest Star Tracker
Astrophotography divides into two styles. There are long exposure shots, showing stars streaking across the sky in a dizzying array of circles. Then you have short exposure shots, which are your more traditional glamor photos of the Milky Way.
To capture either one, you're going to need the appropriate equipment to get those shots. It doesn't matter if you are experienced in astrophotography or just starting. A new player in the market called Move Shoot Move just introduced the world's smallest star tracker at an affordable price.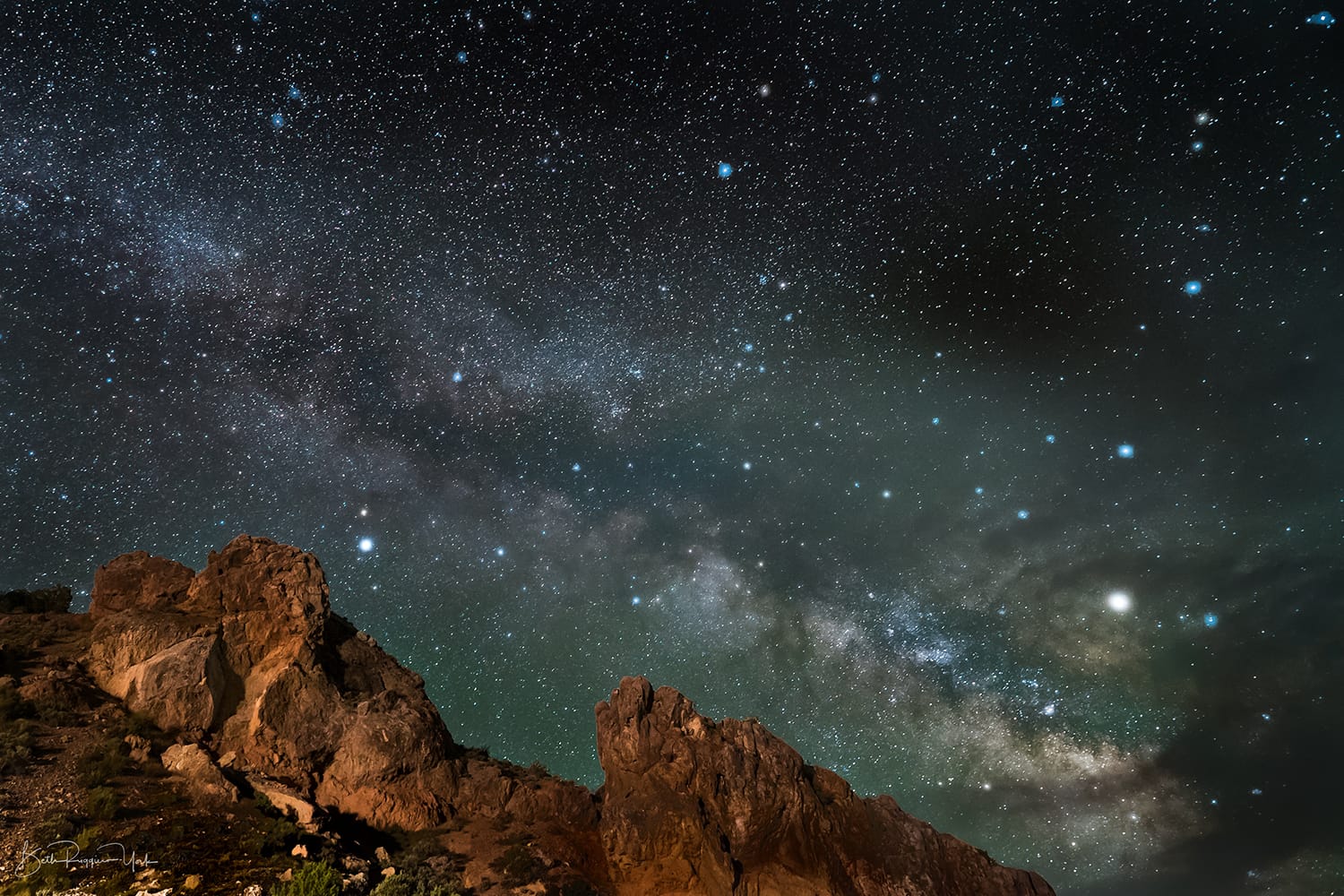 Why use a Star Tracker
When it comes to astrophotography, a star tracker allows you to take better images. Your exposure lengths are no longer limited to 30-seconds or less due to a moving sky, and you can dial back camera settings like ISO and f-stop.
Equatorial camera mounts are designed to align with the polar axis of the night sky, so you can take long-exposure images that are free of star trailing. Astrophotography demands long-exposure tracked images to collect as much signal (light) as possible, and that is exactly what a star tracker allows you to do.
The Earth rotates, so stars are not stationary relative to us. Our planet rotates once every 23 hours, 56 minutes, and 4.09 seconds. That means that stars blur after a long exposure – with exposures of 25-30 seconds or more when using a wide-angle lens.
However, Earth's rotational axis goes almost through Polaris, so if you can align a moving platform with it, you can then expose for much longer because your camera is now moving in sync with the Earth's rotation.
Why consider Move Shoot Move (MSM)
There are many options in the market capable of matching the Earth's rotation so that you can take long exposure images (at nearly any focal length) of the night sky. To properly track the stars that appear to move across the night sky each night, these star trackers must be polar aligned and balanced.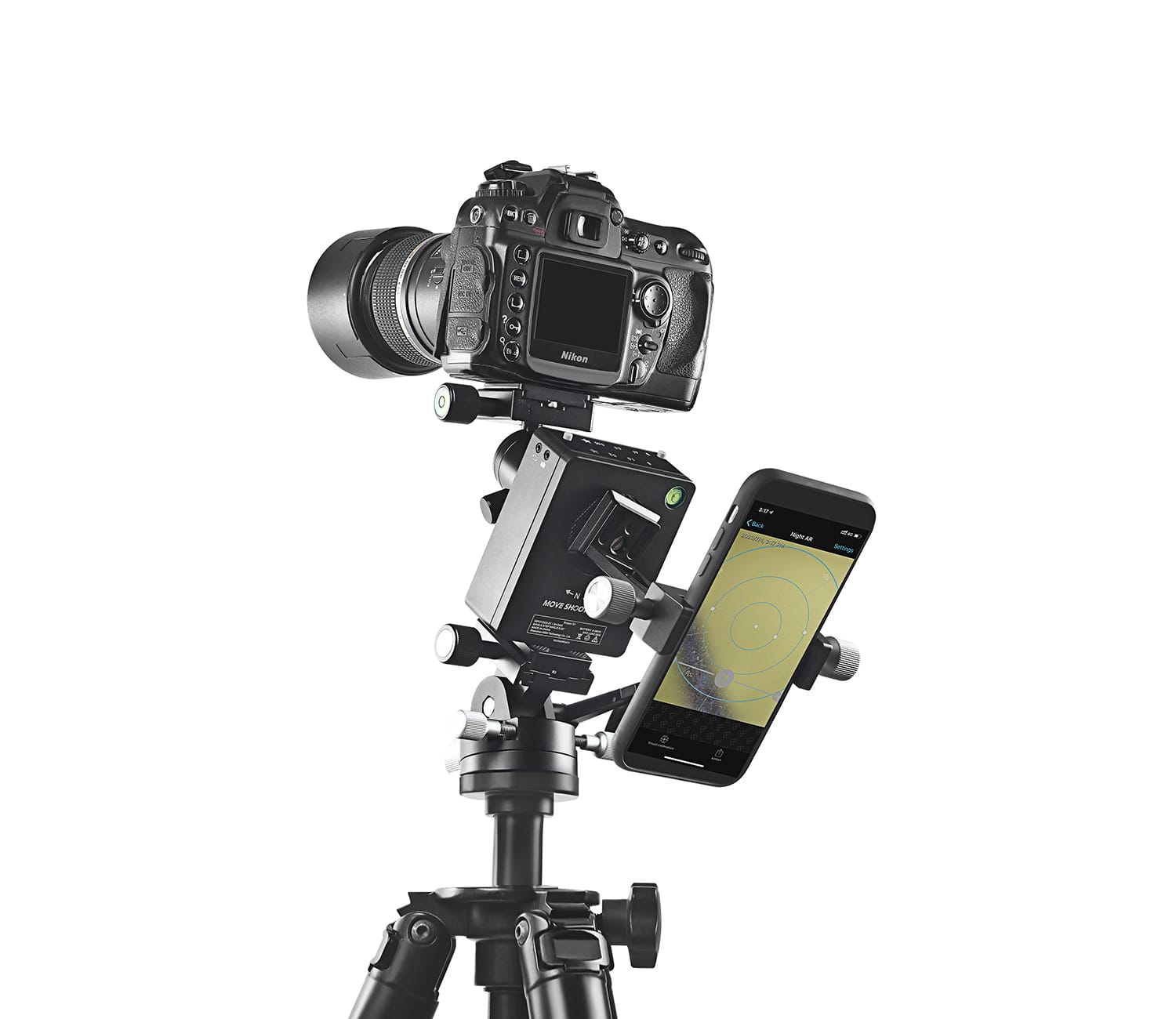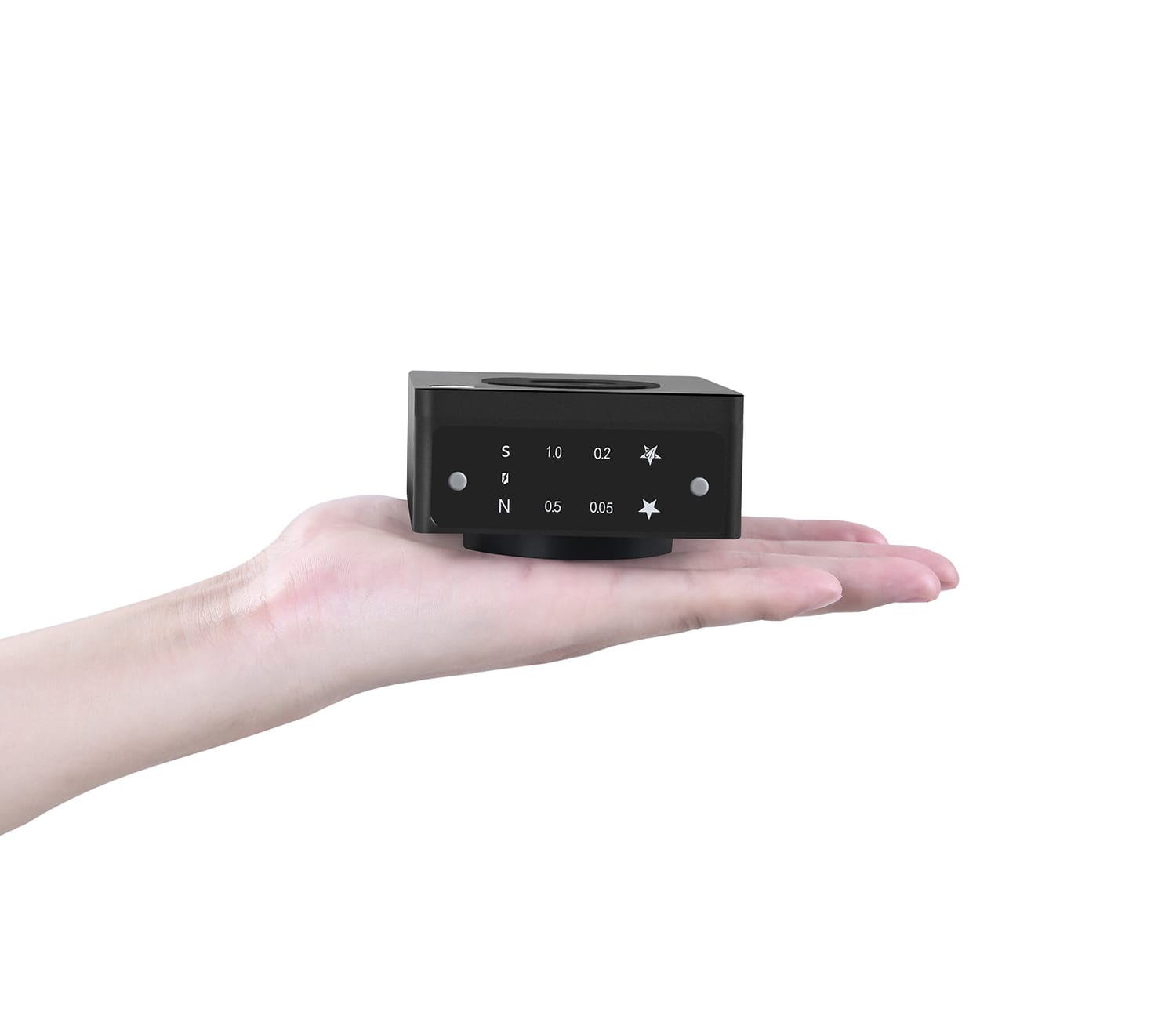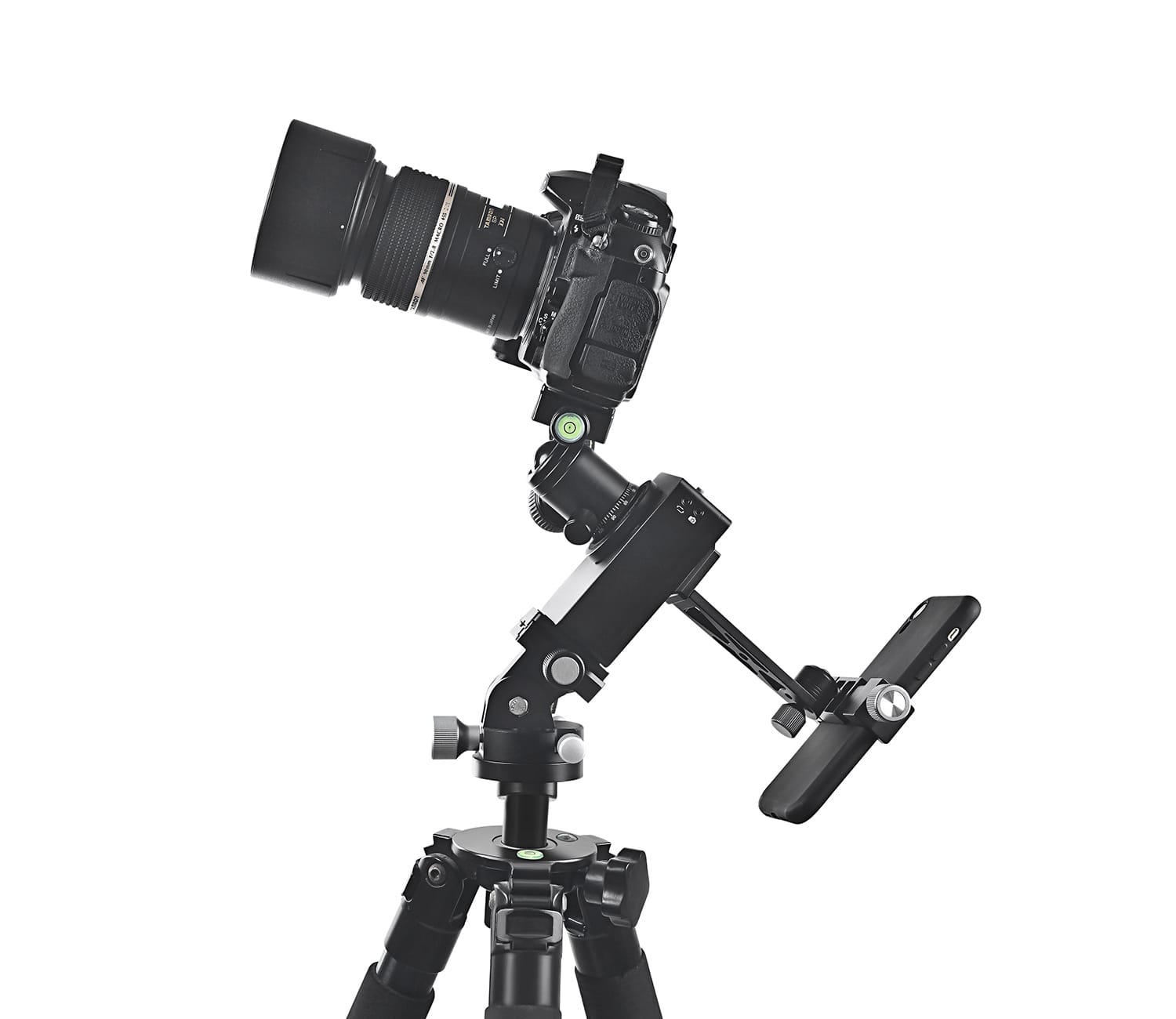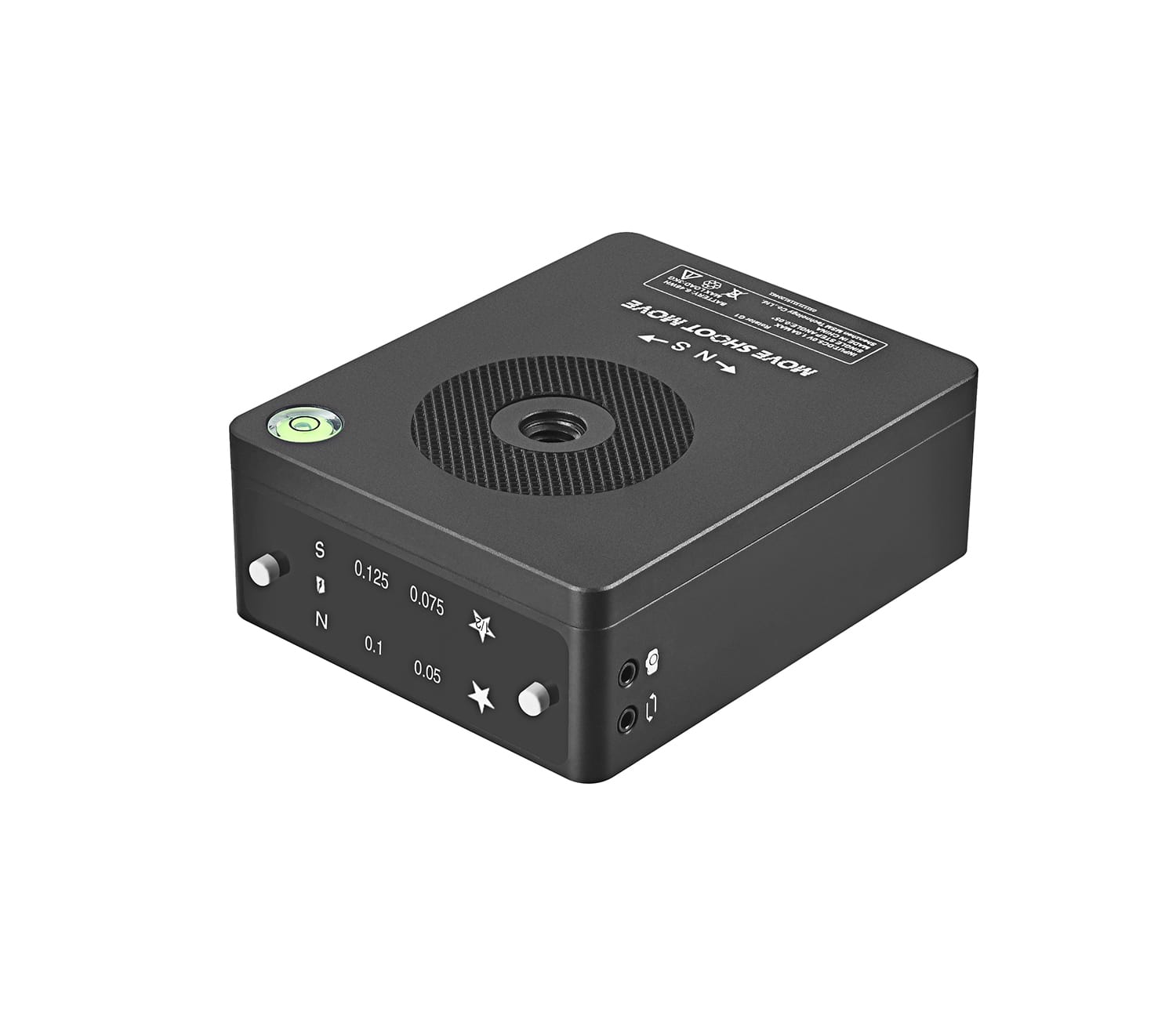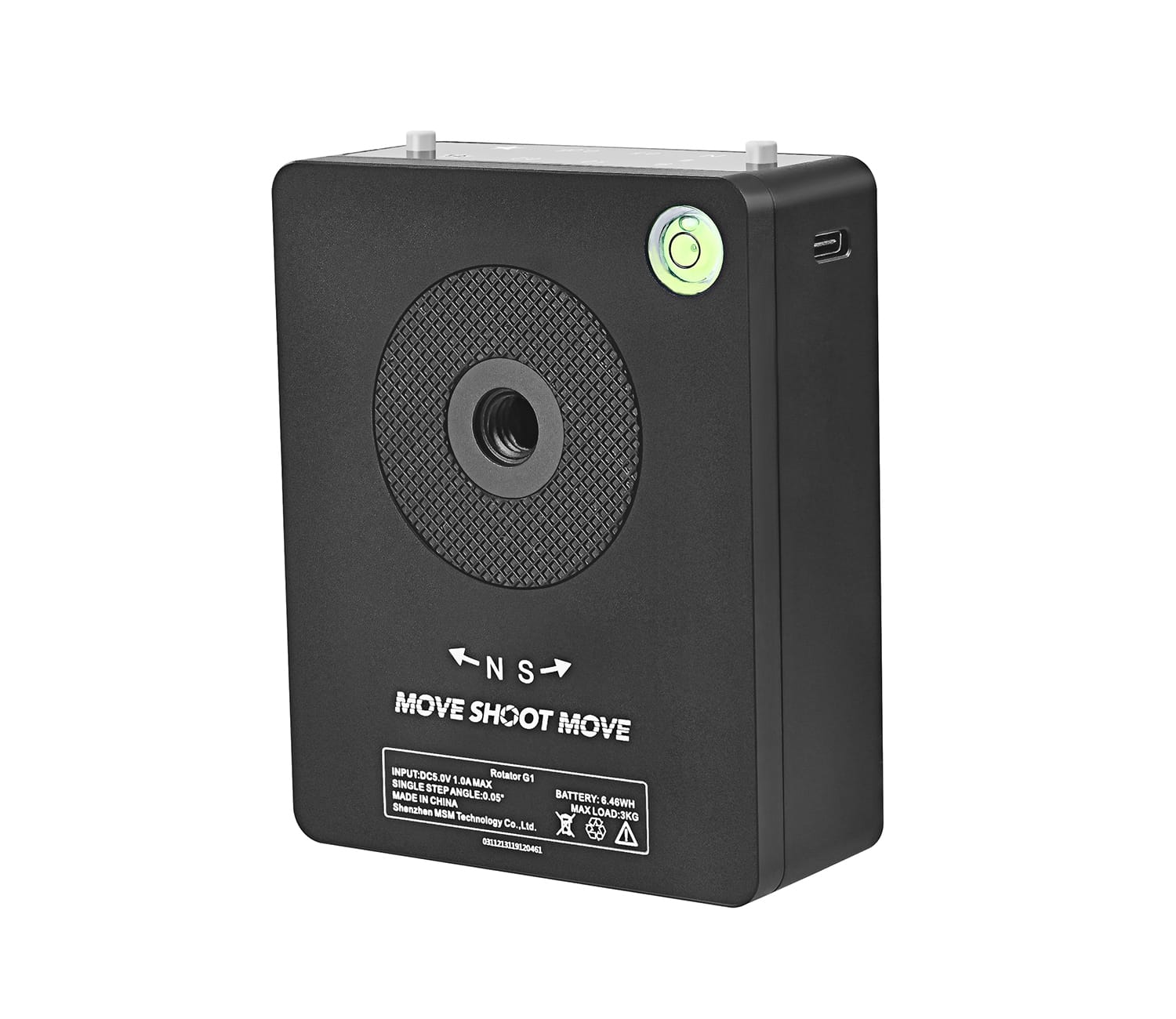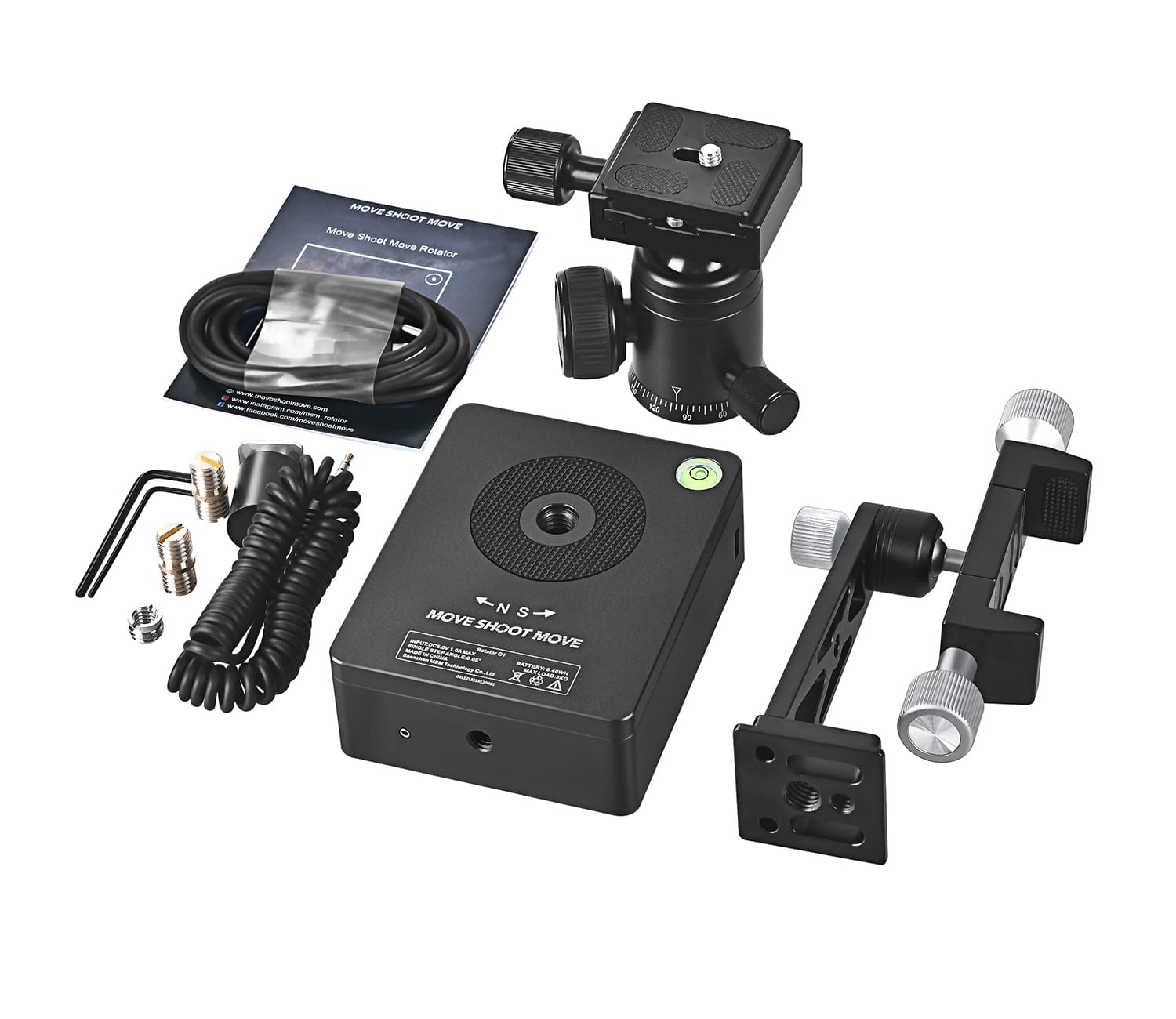 However, Move Shoot Move does it differently and more efficiently. This company has come up with an ingenious system that involves a laser—a super-powerful, bright green, seen-for-mile-around laser pointer. To polar align the Move Shoot Move with the laser bundle, all you have to do is make sure your tripod is level and point the laser at Polaris (the North Star). That's it.
Even to locate Polaris, there are tons of apps for iOS and Android. On top of that, Move Shoot Move's device is the smallest and lightest among all the available options, weighing only 466g.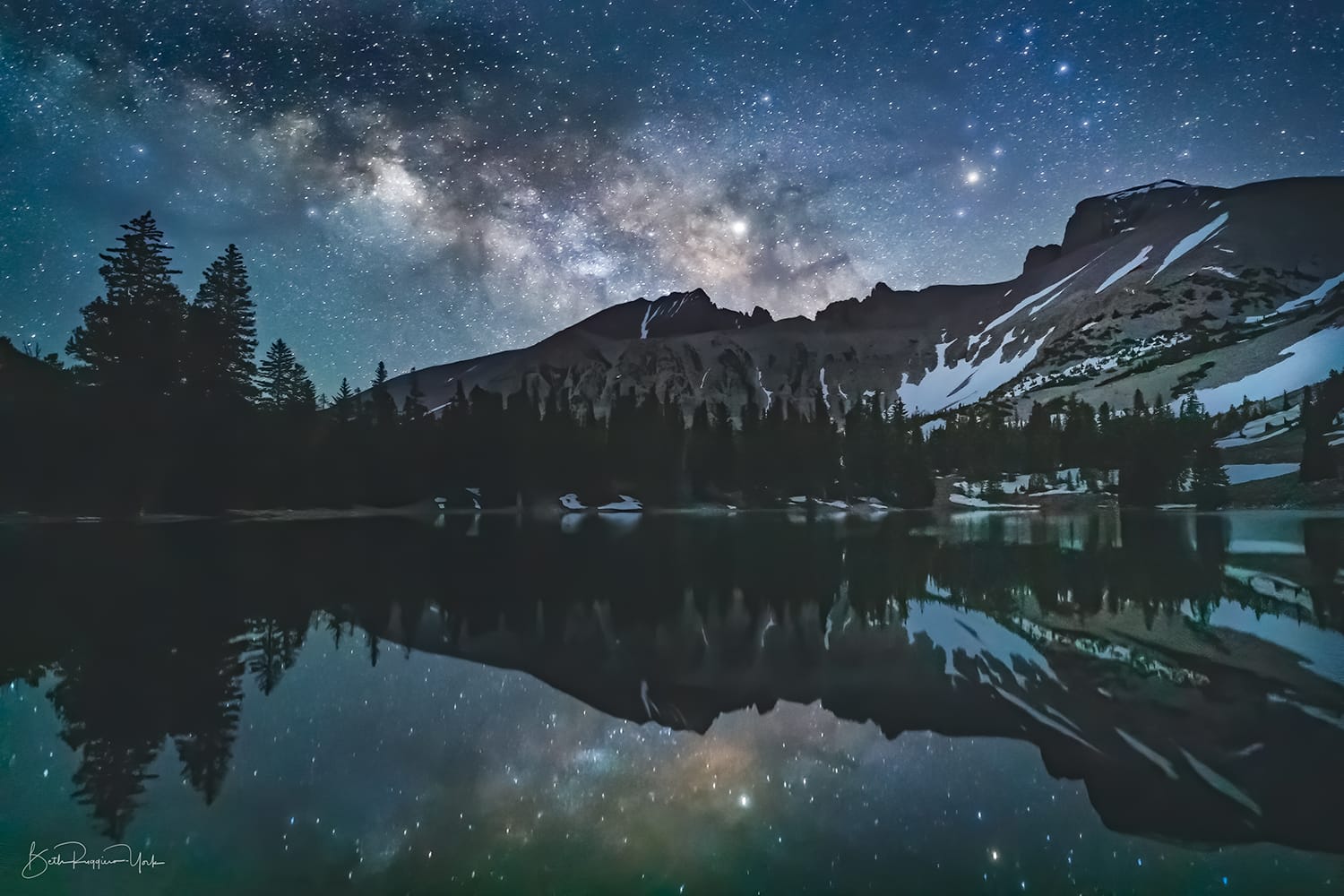 Setting Up
This device moves your camera in the opposite direction but at the same speed as the Earth to eliminate the stars from trailing in your image so that you can do a long exposure with ease.
In practice, the best way to set-up MSM is to set the tripod down and then make sure it's level. Align the rotator with Polaris, attach your second ball head and camera, and then touch-up the balance by aligning again
Battery Life
The MSM is powered by an internal rechargeable battery, which can be charged from any 5-volt charger you have for your mobile phone. This device uses a USB-C jack for the power cable, but a USB-A to USB-C cord is supplied, which is handy as you might not have one if you don't have other USB-C devices.
In my tests, the battery lasted for half a dozen or more 300-shot time-lapses, enough to get you through at least 2 or 3 nights of shooting. However, my testing was done on warm summer nights. In winter, battery life will be less. While the built-in battery is handy, in the field, should you find your battery level low (the N and S switch blink as a warning), you can't just swap in fresh batteries.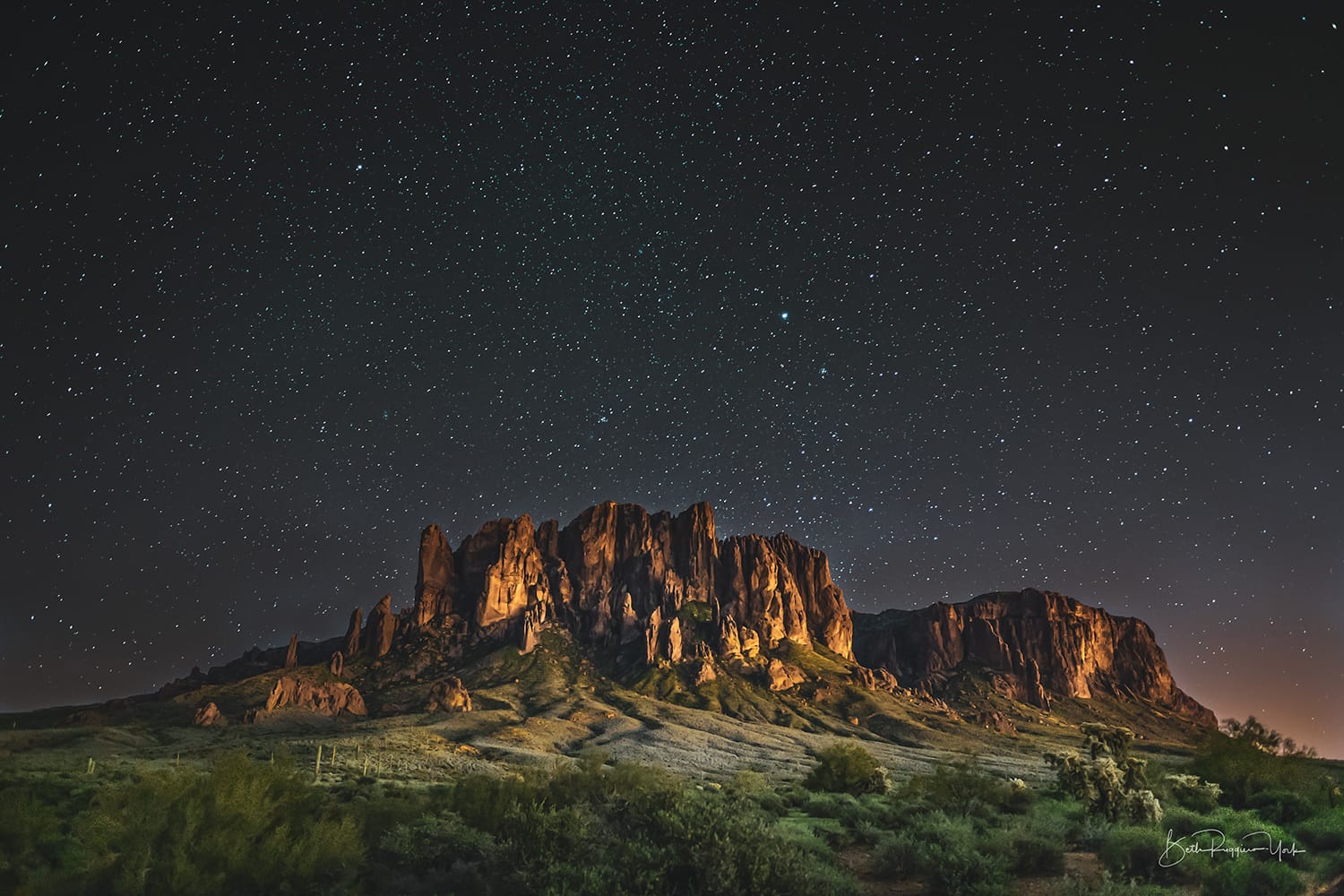 The icing on the cake
Besides being a Star Tracker, Move Shoot Move works as a platform for motion time-lapse photography during the day or night in horizontal panning.
Performance
The MSM tracker is low-cost, well-built, and compact for easy packing and travel. Unable to support telephoto zoom lenses, you're not going to get crystal-clear 'deep sky' sights, but rather it's for capturing the more detailed night sky vistas.
The MSM's tracking capabilities are on par with the big star trackers that cost over $400, with a price tag is only half. That's to say, this device offers an entry-level investment while delivering accurate professional results.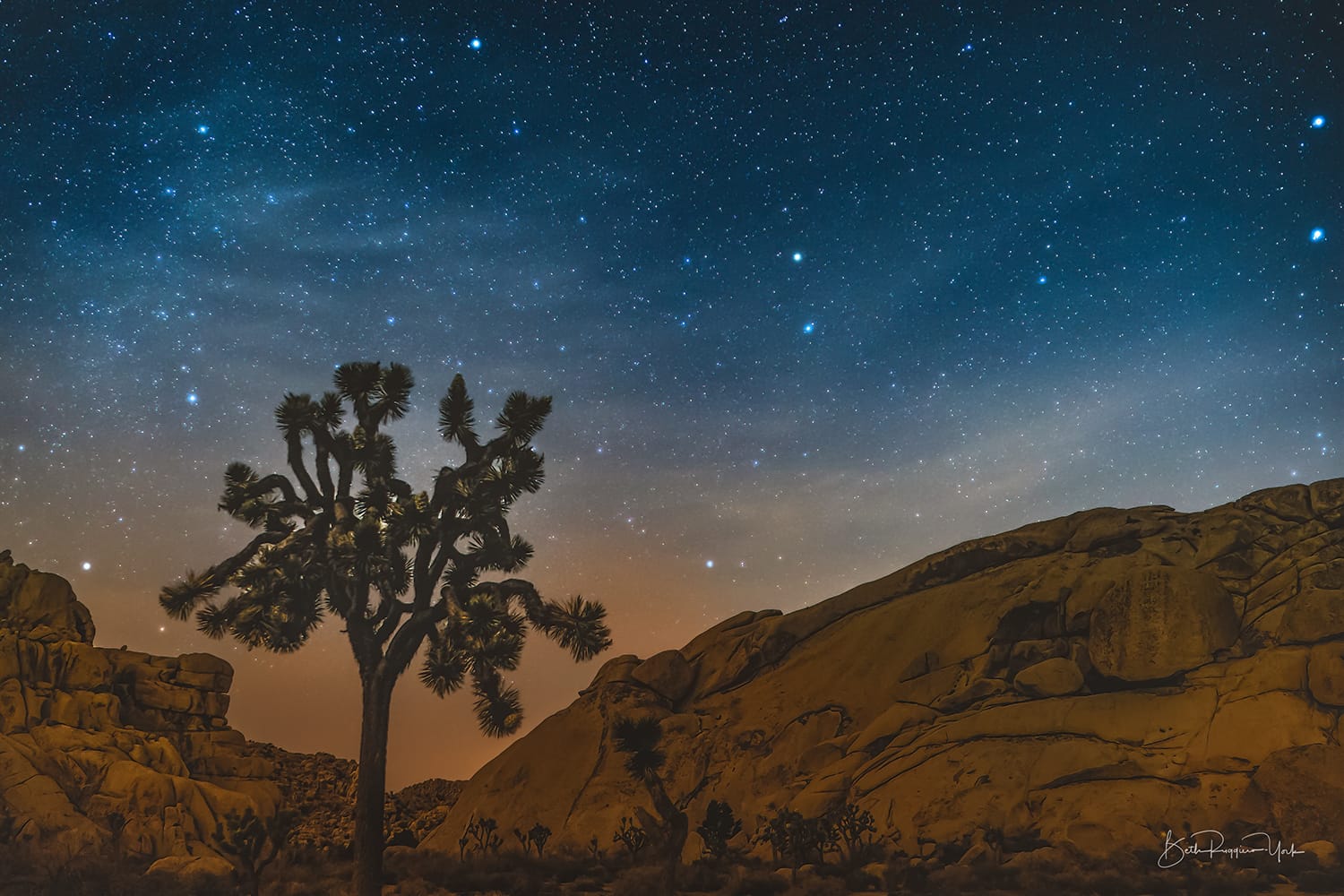 Final thoughts
Photographer Elizabeth Ruggiero, who specializes in night photography, explains:
"The MSM rotator is the best thing that's happened to my night photography in a long time. It makes getting night images with depth and details very easy (not to mention how small and light it is). I travel a lot for photography, and this will be traveling with me on all trips. I've been recommending it to my students, and many have purchased it and are so pleased. I'm thinking about teaching a night workshop using the MSM in the field."
You can follow her work on her IG or via her website.
For more information, make sure to visit the Move Shoot Move website ⬅️