Newborn Photography – Materials You Should Always Have on Hand
Capturing images of brand new babies as they embark on their journey in life – fun and rewarding, right? Right. However, newborns aren't the easiest subjects to shoot. Babies dictate the session, and they are unpredictable.
Expect to snap 30 continuous shots per pose while totally hamming it up to elicit a reaction. To make sure your newborn session goes smoothly, keep the following pieces of gear on hand.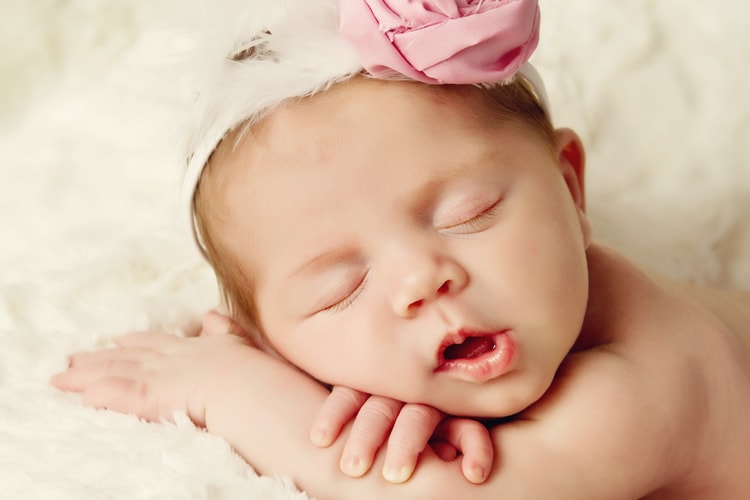 Portrait Lens
It's best to use a portrait lens when taking closeups of the baby. When using a standard lens, you'll have to physically come within a foot of the baby's face, which might make her uncomfortable. While you can shoot from a distance and digitally crop later, a portrait lens gives you more room to play when editing.
35mm or full-frame DSLR: Use a range between 65mm and 100mm.
Medium format: Use a range between 100mm and 150mm.
Tripod
By using a tripod and cable release, you can detach yourself from the camera and be confident you are getting a stable shot. You have a better chance of catching the perfect moment, because you have more freedom to watch and pose the baby and press the shutter at the right times.
In addition, you have the ability to maintain the rapport you have established with the baby.
That being said, there are times that you must take the camera into your own hands. Some of the best creativity comes when a newborn photographer shoots from different angles and perspectives.
Background Gear
Background Stand: Choose a fold-up stand that's sturdy, compact in size and adjustable, so it is capable of holding a smaller blanket for the newborn shots as well as a larger background for family shots. Shoot Baby has a blanket stand made exclusively for newborn photography; however, any stand will work just fine.
Luxury Blanket: Too many props take the focus off the sweet little subject of the shoot, so go with a simple luxury blanket as a backdrop. SwaddleDesigns has beautiful plush blankets in a variety of colors and patterns with a pretty satin trim that look great in the shot.
Blanket Clamps: To keep your blanket secure on the stand, be sure to have strong muslin clamps on hand. You can get them from any hardware store.
Lighting
While natural light is best to photograph newborns, it's sometimes hard to get the perfect balance of light and dark. In addition to your camera's external flash, have a compact flash and ambient light meter, light stand and softbox on hand to capture the best lighting.
Beanbag
You don't want to photograph the baby on a rough, hard surface or on a couch, so it's common to use a beanbag in front of the background stand and under the blanket. Any bean bag will do, but make sure to tie off the bottom with a rubber band so the baby doesn't sink too deeply into the bag.
In addition to these items, have a small heat source nearby to keep baby warm and play white noise to keep her comfortable. And be prepared: She may need to nurse or take a bottle if she begins to wiggle, so you'll have to be patient.