10 Essential Accessories for Photography Enthusiasts
Whether you're new to photography or a seasoned photographer, there are essential pieces of photography gear that every photographer should have in their bags.
Having the skills and knowledge necessary to take stunning images is essential. But, there are some accessories and gear that can help make your life easier as a photographer.
Memory Cards (or rolls of film)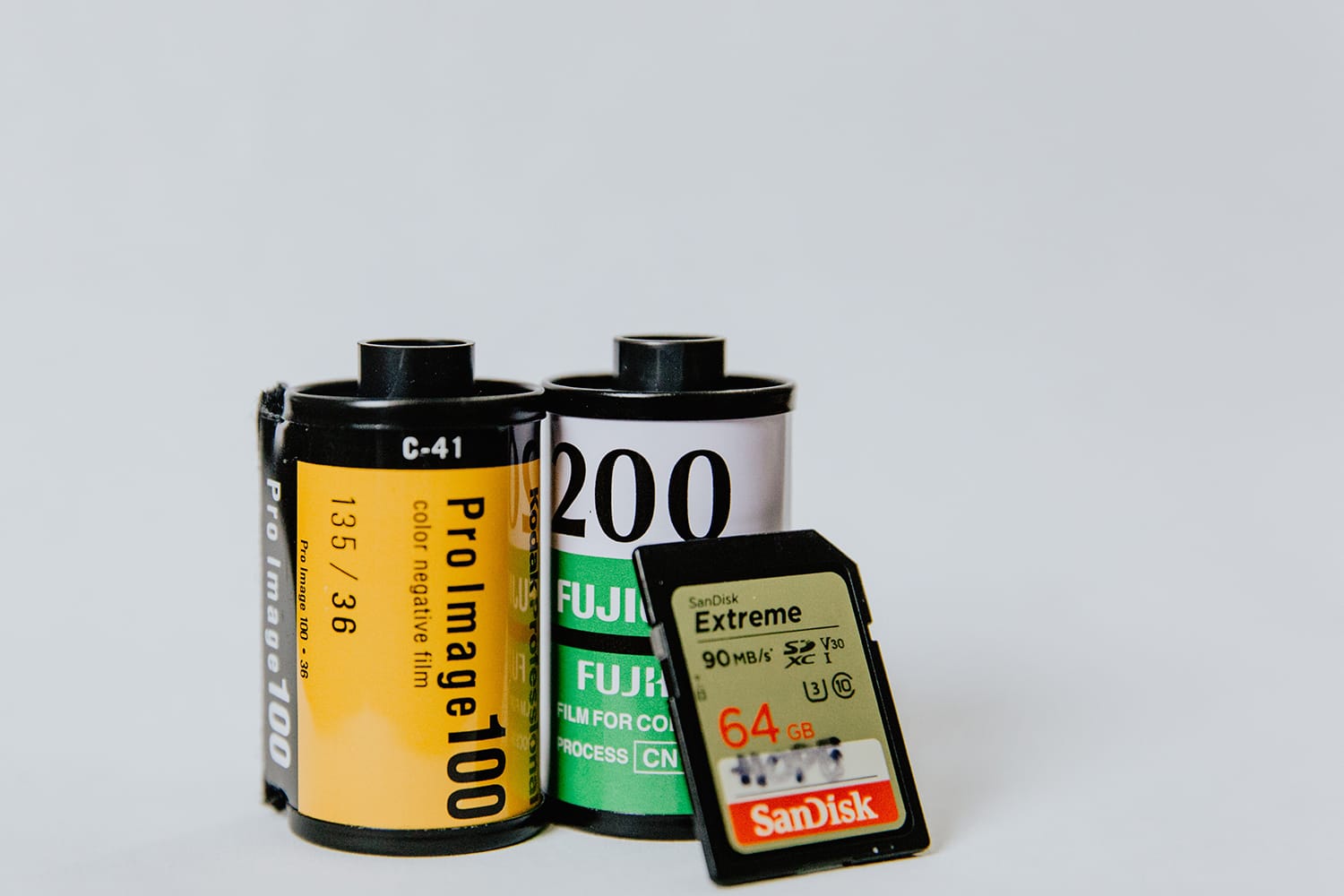 When taking pictures, you need a place to store them.
Having a memory card with a lot of storage, along with a spare, ensures that you can take as many pictures as you want without running out of storage space in the middle of capturing that gorgeous sunset.
You want to have extra memory cards to ensure that you never miss a shot. It's easy to lose track of how many pictures you have stored on a memory card, and having extra memory cards guarantees that you'll never lose out on the perfect moment.
But that's not all. Splitting your storage capacity across multiple cards ensures that you still have other memory cards loaded with images if a card fails. A memory card failing and losing photos is never pleasant, but it's even worse if it's your only memory card.
External Hard Drive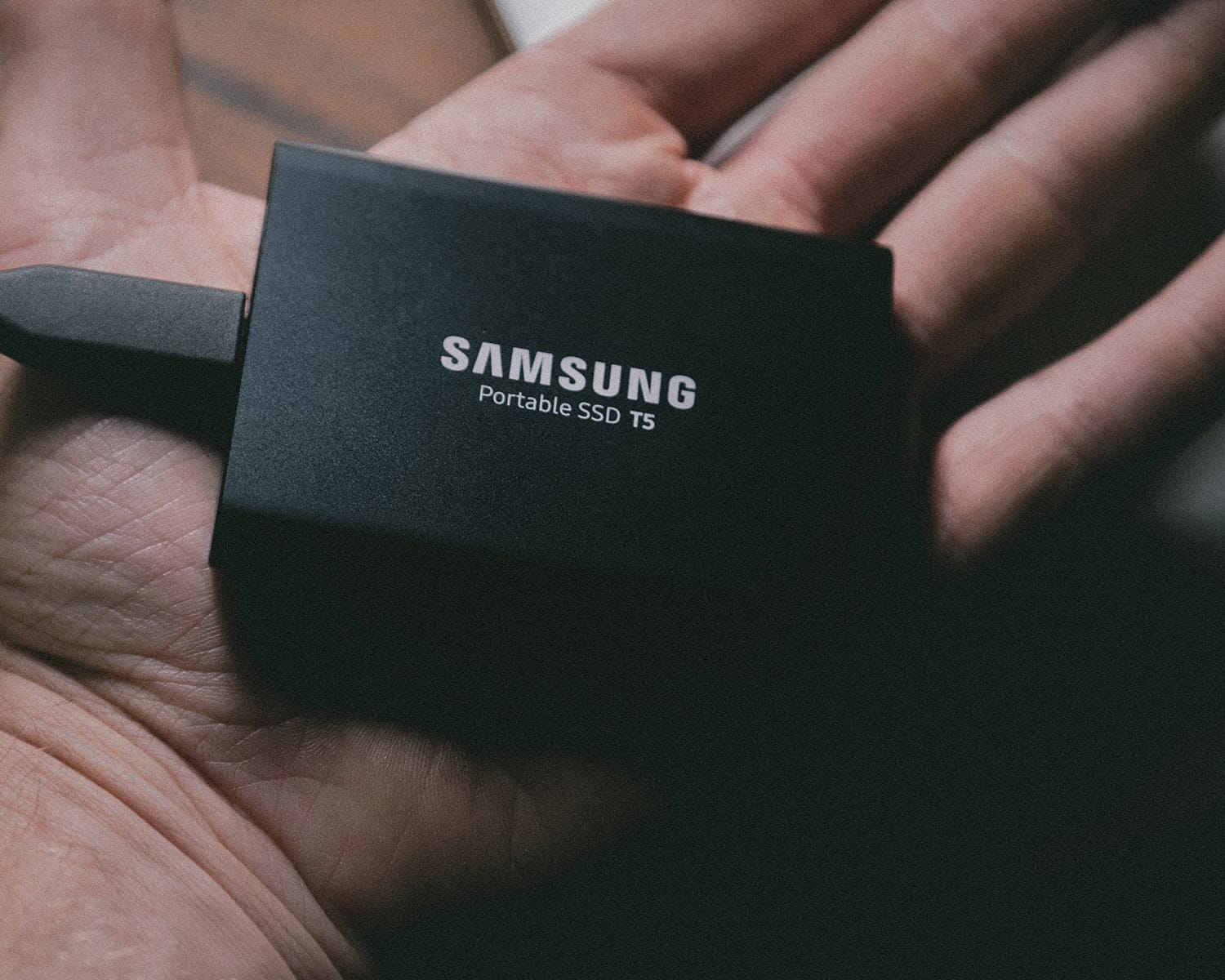 When storing your image files, similar to memory cards, don't rely on keeping just a single copy of your images on your computer. Computers and drives can also fail.
An external hard drive (or two!) is essential to keep your pictures safe. For anything important, you want to store them in more than one place.
Photos are not only the result of hard work and experimentation; they can also be a source of memories and immense value. I'd also recommend placing a copy of your images on a cloud service like Dropbox.
The more redundancy, the better.
Tripods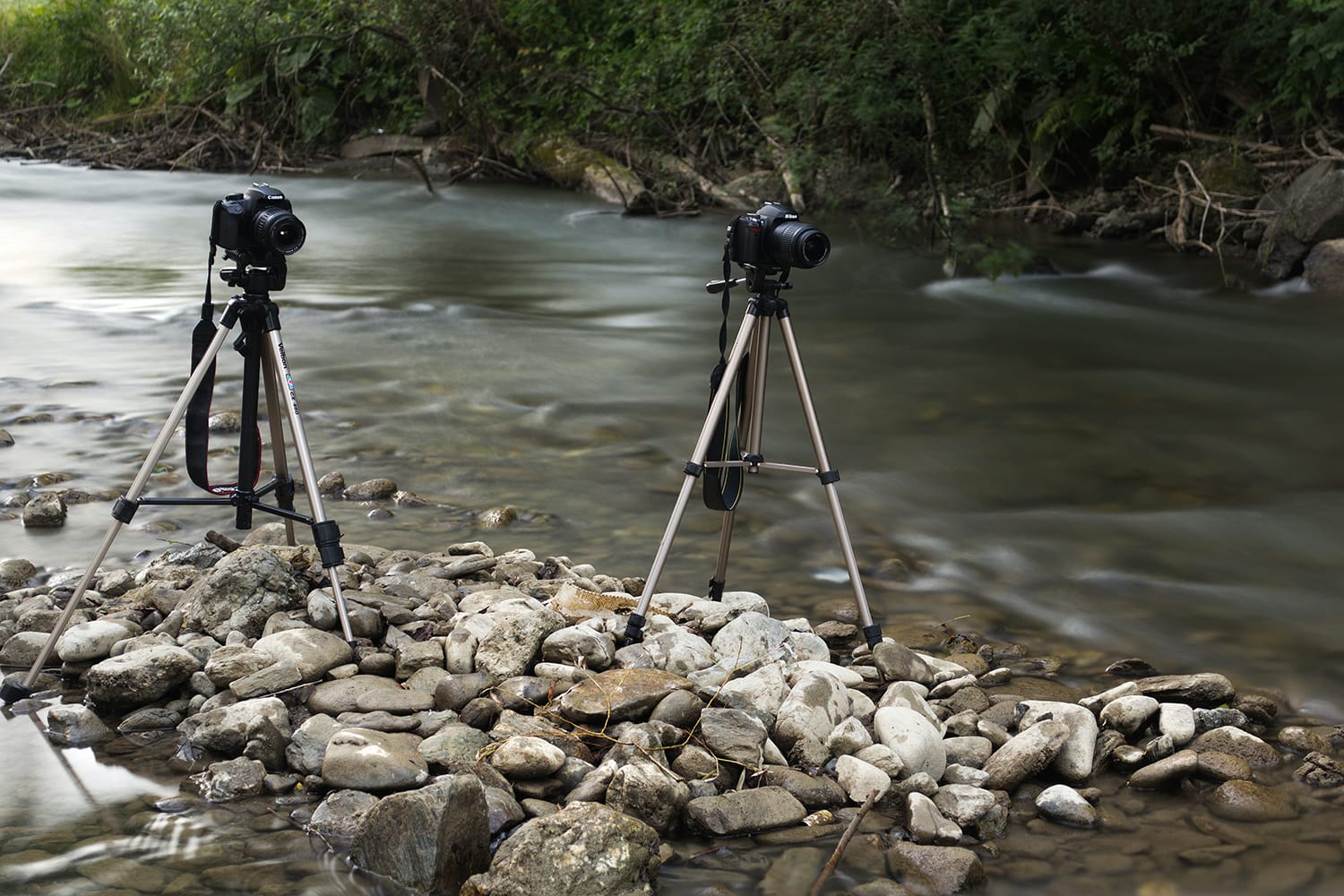 There is no denying the importance of a sturdy tripod. Having a tripod will keep your camera steady and help you up your game no matter the genre of photography you're into. It will also free up your hands so that you can adjust your camera settings to take different kinds of pictures at various angles.
When looking for a tripod, you will want to have one that will hold your camera's weight and keep your camera steady under different conditions. Some tripods even have a hook on the center column to hang your camera bag for added weight.
There's a myriad of tripod heads on the market too. I prefer a good quality ball-head, but do some research before settling on a tripod and a tripod head.
Filters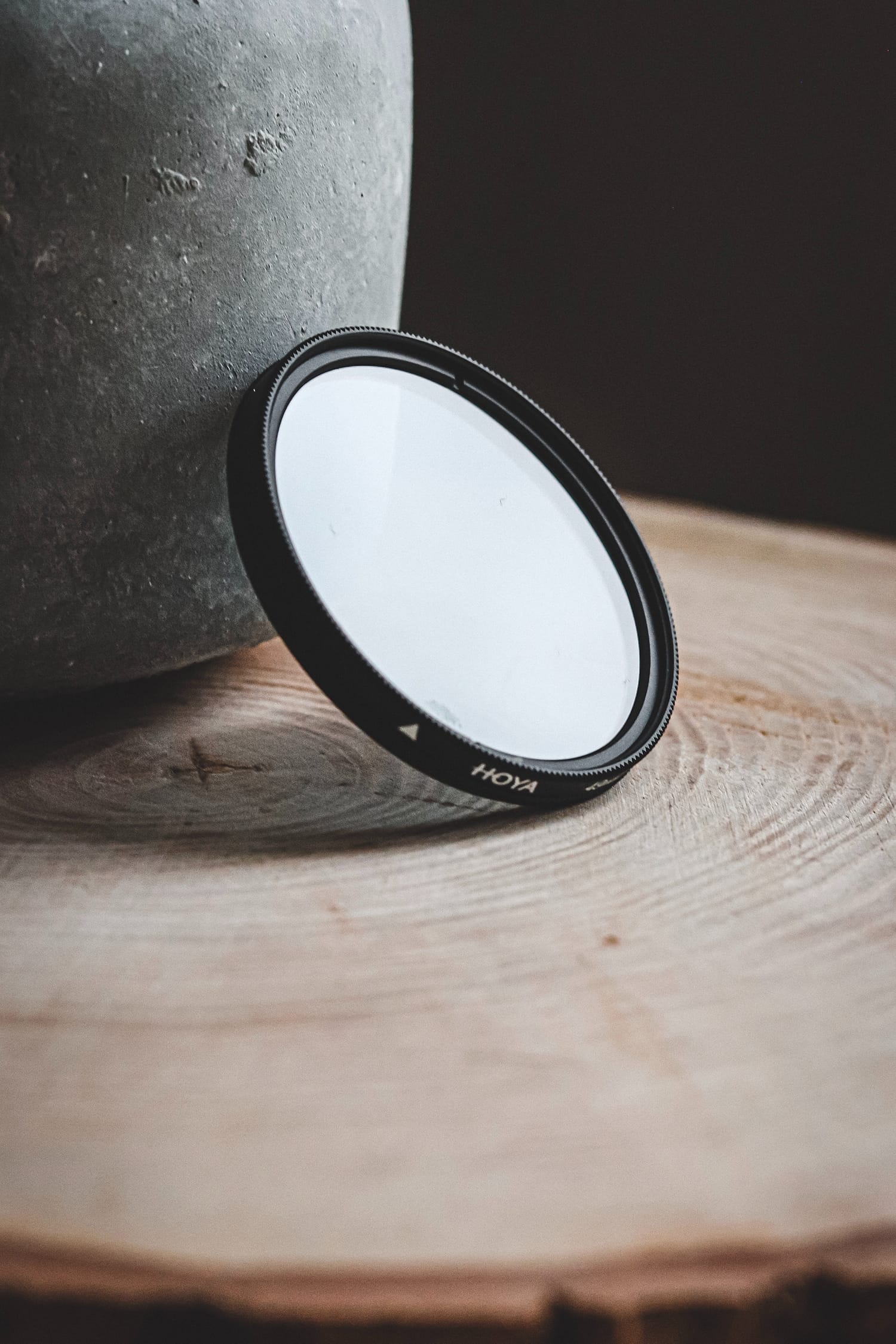 Filters are another essential accessory, especially if you're into landscape and outdoor photography. Having filters on hand gives you options when dealing with certain lighting conditions or creating specific effects.
For example, Neutral Density Filters are perfect for capturing dreamy long exposures and silky smooth waterfalls or clouds, whereas Polarizing Filters are great for improving contrast and reducing glare in your images.
Reflectors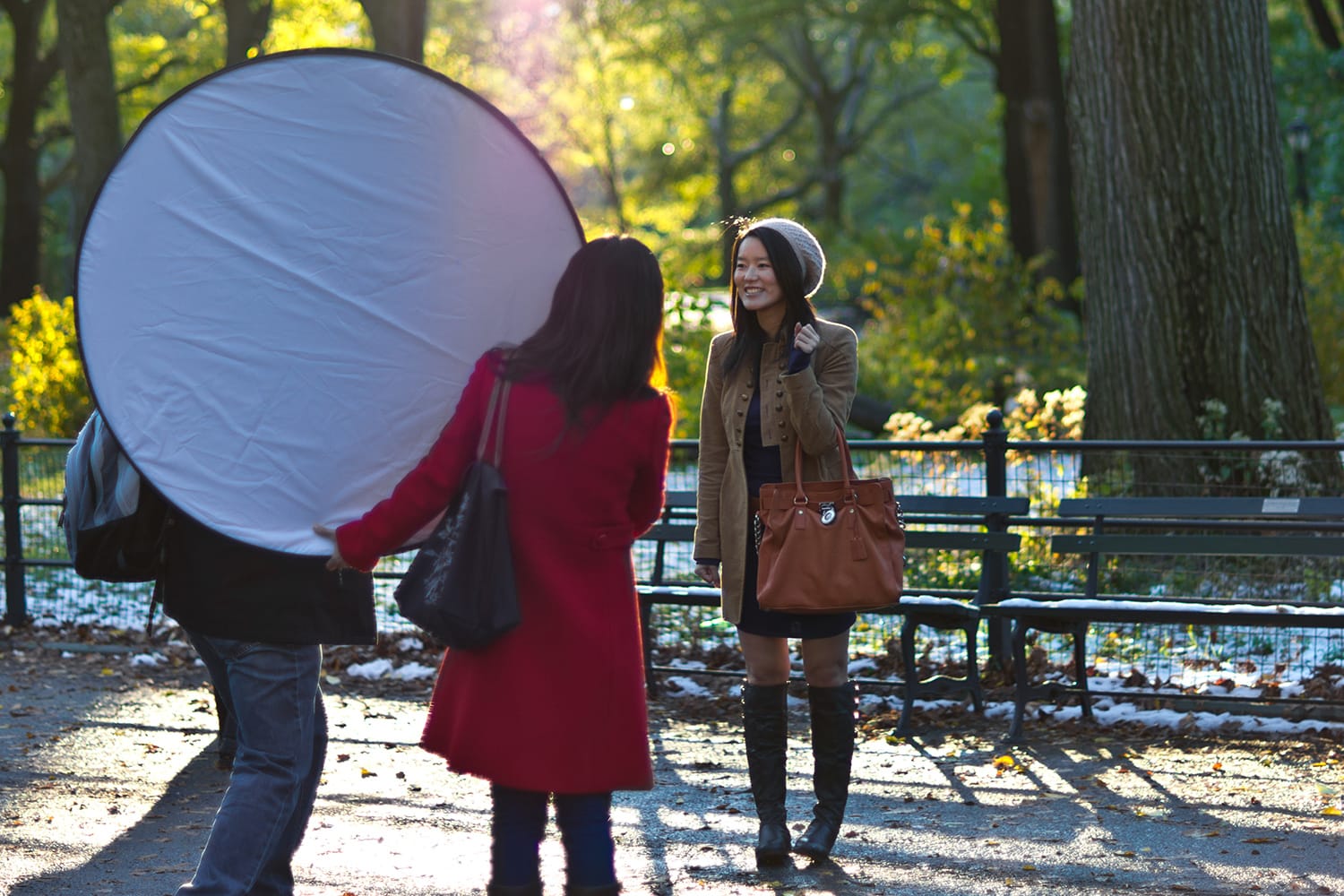 Using a reflector is vital for redirecting light to your subject. Reflectors are easy to carry around and use, making them great for any photographer, but especially useful if you're shooting portraits.
The great thing about reflectors is that they don't require any cords, batteries, and buttons. They are easy to play with and find the best ways to work for you. As far as gear goes, they are also easy to store and don't take up a lot of room.
Light Meter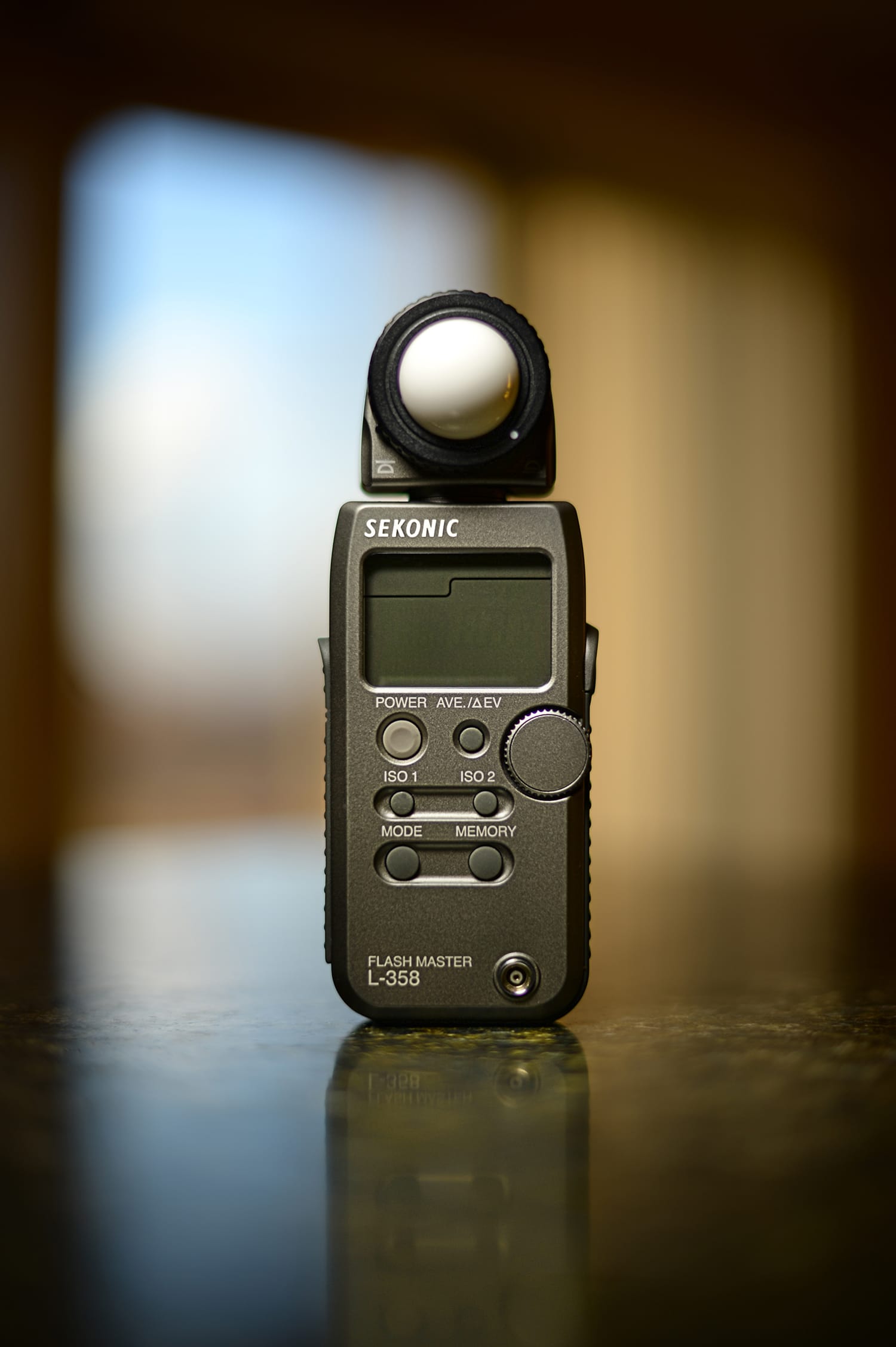 Most modern cameras have a built-in light meter. This built-in light meter works by measuring reflected light, whereas a dedicated light meter will measure incident light. An incident light meter will often give you better results than the built-in light meter in your camera.
Obviously, you can adjust your exposure, ISO, and other camera settings, but having an accurate measurement of the incident light hitting your subject can be the difference between a properly exposed shot and one that is over or under-exposed.
Batteries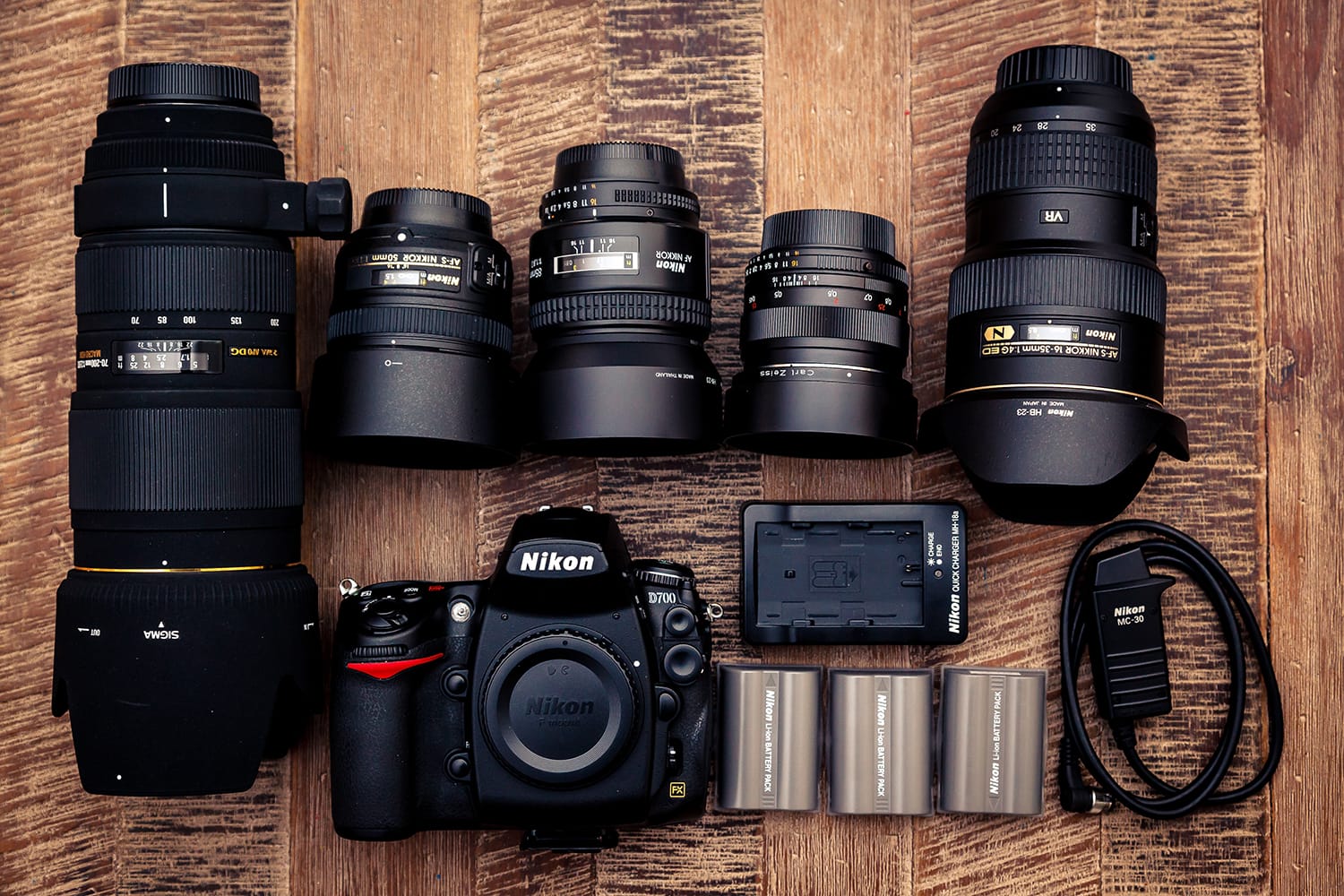 All digital cameras should come with a battery, and they may even come with additional batteries (not all of them do, though, but a guy can dream, right?)
Batteries are essential pieces of gear for any photographer. Even when all of your batteries are charged, it is easy to lose track of how much charge is left in each battery. Different weather conditions will also deplete your batteries faster than others (I'm looking at you -20f Canadian winter day…)
By having extra batteries, you can make sure that you never miss the opportunity to take more pictures. Taking a lot of images can drain your battery quickly, too. Having fully charged spare batteries will ensure that you can take photos for a long time away from home. I tend to keep 3 or 4 extra batteries in my bag at all times and ensure they're all charged before I leave for a shoot.
Camera Strap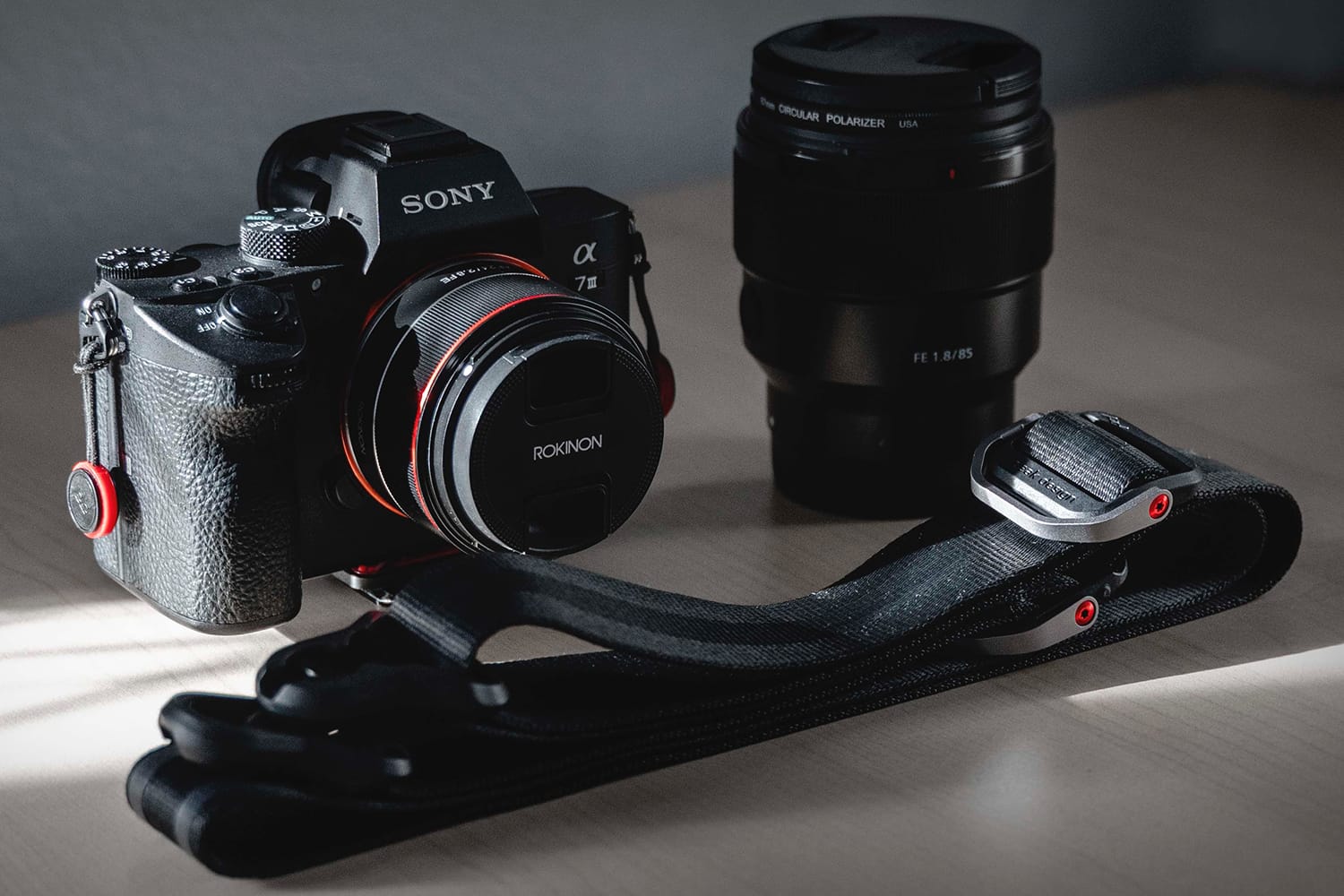 So… you've paid a pretty penny for your new camera, only to find that the strap provided by the manufacturer is this thin, flimsy and useless piece of fake leather?
That's ok. There are some great companies out there making affordable and high-quality camera straps. Getting a high-quality camera strap that will support the camera's weight without digging into your shoulders will help make your photoshoots easier and more enjoyable.
A high-quality camera strap will not only support your camera, but you should also be able to adjust the strap easily.
With that said, if the strap that came with your camera left you underwhelmed, get yourself a nice comfortable one. Your shoulders and back will thank you.
Cleaning Kit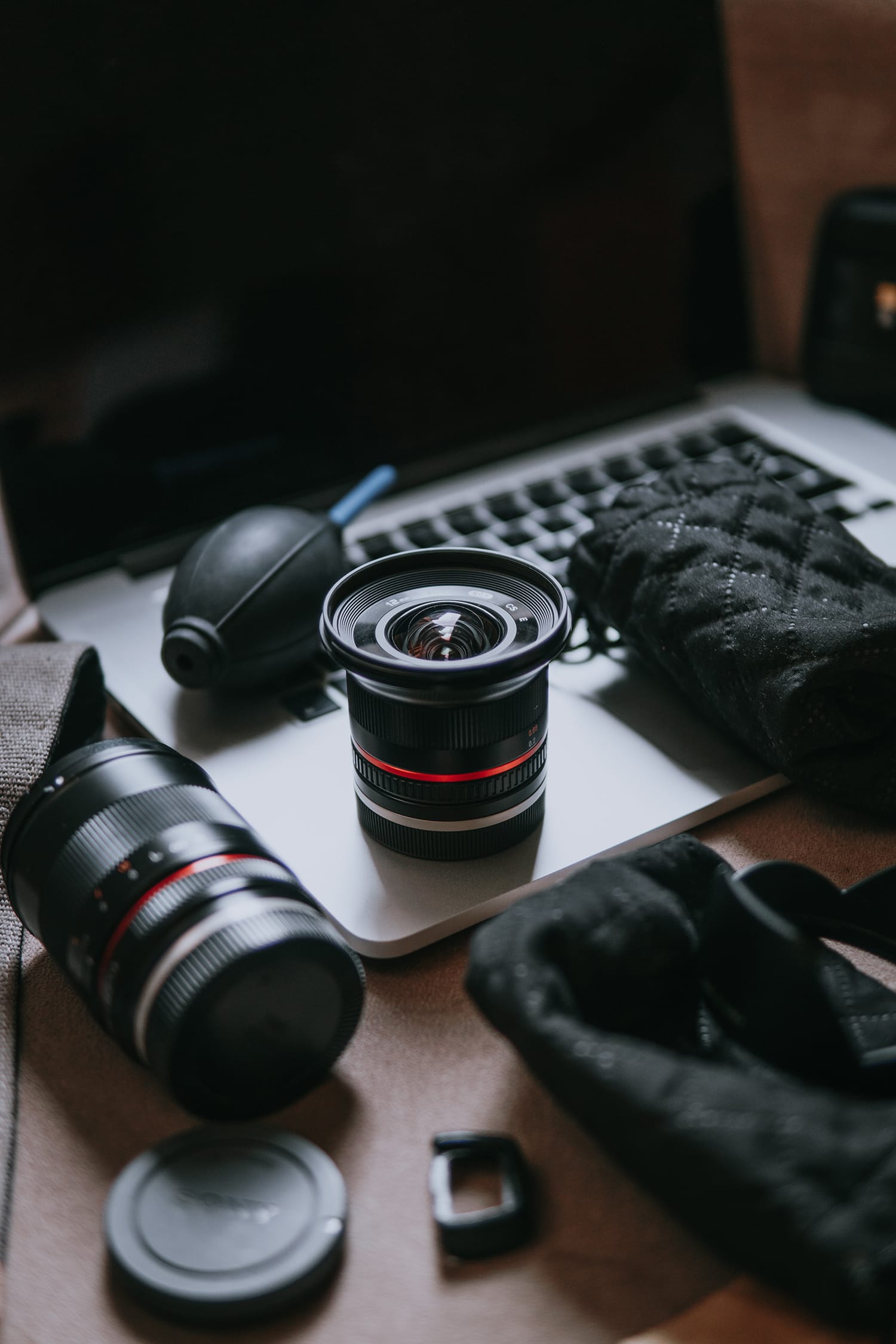 An important but oft-forgotten aspect of photography is cleaning up your gear and accessories after a shoot or photo adventure. Make sure you have a cleaning kit handy and don't leave it at home. You never know when you'll need a lens wipe or a rocket blower when you're out in the wild.
Some lens cleaner, wipes, a microfiber cloth, an air blower, and a small brush should be all you need for a small kit that you can carry in your camera bag.
Camera Bag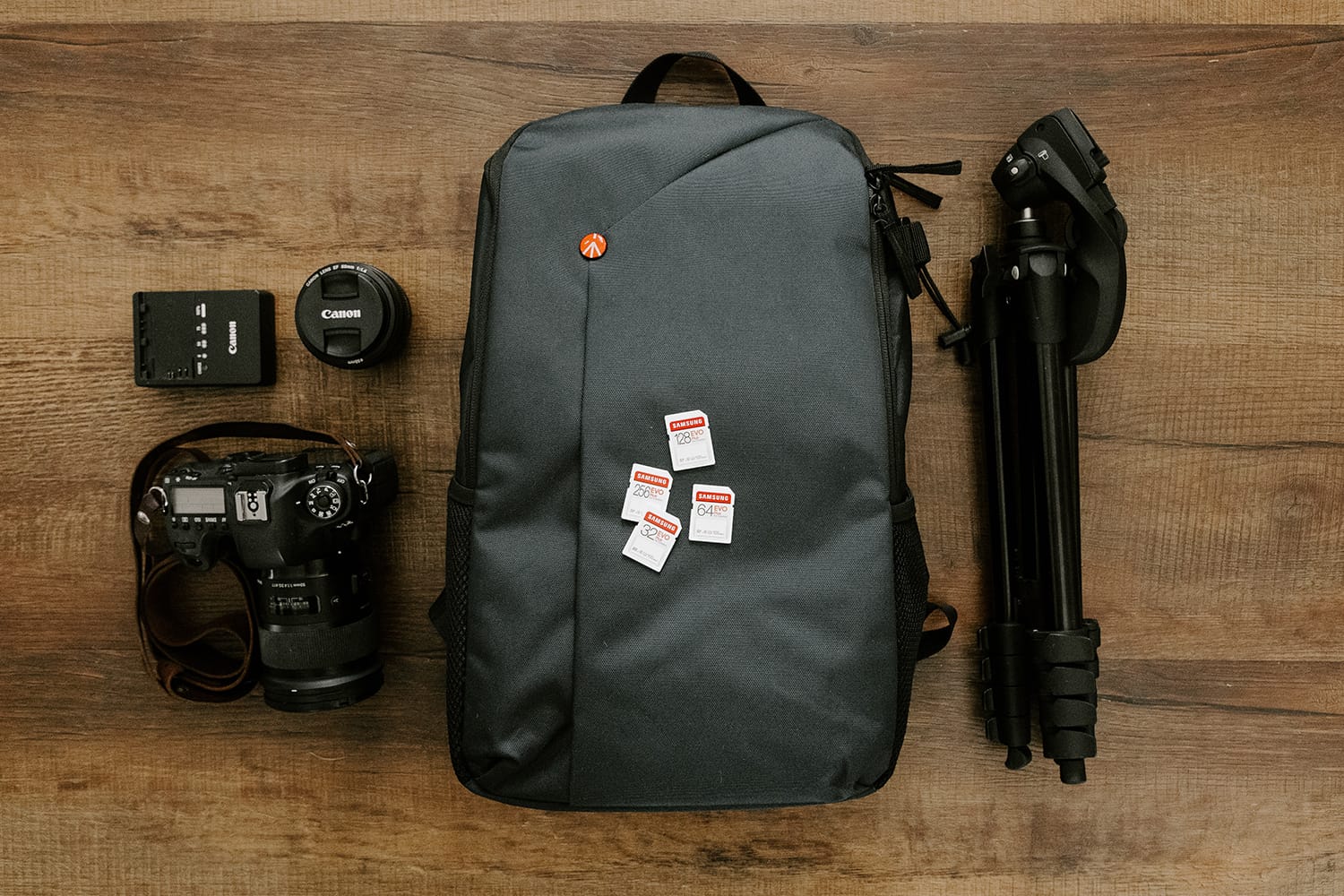 I've mentioned camera bags a few times in this article, and it's a must-have! There is no way you can carry all your gear and accessories without a strong and robust camera bag.
A camera bag does more than carry your camera from one place to another. Sure, any normal backpack might do the job. Still, dedicated camera bags are designed specifically to carry camera gear, keep everything safe, and have compartments and pockets that are easily accessible.
Conclusion
Of course, we've only scratched the surface of camera accessories, and everyone's needs are different. For example, a landscape photographer will likely invest in filters more than a portrait photographer. A fashion or wedding photography will certainly want to invest in speed lights, reflectors, and softboxes more than the street photographer.
The key is to understand your needs and only acquire new gear and accessories when you truly need them.
So the question is… what's in your camera bag?